marcos gonzalez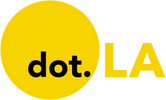 Get in the KNOW
on LA Startups & Tech
X
marcos gonzalez
After closing its first fund in December with $25 million in dry powder, VamosVentures, which bills itself as the first Latinx-owned venture fund to focus on Latinx and other diverse founders, decided it could stretch its ambitions.
Companies like Apple and Bank of America were knocking on the door, and VamosVentures decided it might as well capitalize on the increasing desire of corporate America to show they cared about diversity as well as a loosening of regulations that made it easier for banks to invest in venture funds.
"We had a good group of folks that didn't make the deadline," said Marcos Gonzalez, founder and managing partner of VamosVentures, who has previously been an angel investor and worked in private equity. "A couple new LPs showed up that were really motivated to do something in the DEI [diversity, equity, and inclusion] space and certainly the social justice space."
The fund plans to focus on health and wellness, future of work, consumer packaged goods and financial technology startups.
With the additional checks – which also come from Twitter, the Ford Foundation and the global alternative asset firm TPG, VamosVenture announced this week it has doubled its fund to $50 million. The new investors join PayPal, which signed on last year.
Rather than back more startups, the additional capital will mostly be used to write bigger checks of between $250,000 and $1 million.
"We will be able to take larger ownership positions," Gonzalez said, adding that he will also be able to hire more staff.
Just 2% of VC investment partners in L.A. identify as African American or Latino, according to PledgeLA. Nationally, a 2018 Deloitte study found 80% of investment partners at U.S. venture firms were white and only 3% were Black and 3% Latino.
Gonzalez said he is pleased to see companies like Apple recognizing the value of diversity and promoting more non-white managers.
"When I started this five years ago, there weren't that many. Now you run into one every week," he said. "There's been a lot more momentum around diversity."
From Your Site Articles
Related Articles Around the Web
When we started this podcast, people asked if we'd run out of guests after a year of weekly episodes with Los Angeles VCs. Not even close. For this week's episode of L.A. Venture, we hope you enjoy a few highlights from the show.
Hear from:
Kara Nortman
Deb Benton
Mark Suster
Peter Lee
Scott Stanford
Alex Gurevich
Eric Pakravan
Jesse Draper
Courtney Reum
Arjan Schutte
Michael Tam
Dana Settle
Marcos Gonzalez
Want to hear more of L.A. Venture? Listen on Apple Podcasts, Stitcher, Spotify or wherever you get your podcasts.

On this week's episode of LA Venture, hear from Marcos Gonzalez, the managing partner at VamosVentures, a seed-stage venture fund which invests in Latino and diverse founders. Over half of L.A. County is Latino. A relatively new fund, investments are in the range of $100,000 to $500,000. Seems like a great time to be investing in this community! And, Vamos is hiring...
Key Takeaways:
Each month, 80,000 Latinos turn 18, which is driven by 92% domestic growth -- not due to immigration. VamosVentures is looking at opportunities within that demographic, with a special interest in consumer packaged goods as well as financial services, health and wellness, retail broadly and media.
Venture capital versus private equity can lead to investors getting carried away with the latest fad idea. VC that focuses on early-stage companies can learn from private equity to be more circumspect and carefully evaluate the young company at hand.
VamosVentures says "no" to prospects with a thoughtful four-prong approach. Ultimately, the door is always open.
Every year the number of Hispanics receiving STEM related degrees is doubling. A lot of these young folks with STEM degrees are going to be getting into the engineering world and innovation and entrepreneurial world. That's a great indicator of future.
— Marcos C. Gonzalez
Marcos C. Gonzalez is founder and managing partner of VamosVentures. Marcos is a private equity, venture and angel investor, who has invested in the U.S. and abroad. In between investment funds, Marcos co-founded a tech company in Boston during the first internet wave of the 90s. Before tech entrepreneurship and investing, Marcos worked for the Boston Consulting Group. Marcos graduated from Brown and Harvard Business School.
Want to hear more of L.A. Venture? Listen on Apple Podcasts, Stitcher, Spotify or wherever you get your podcasts.
From Your Site Articles
Related Articles Around the Web