Here's What Netflix's New 'Culture Memo' Says About How the Company Has Changed
Kristin Snyder
Kristin Snyder is dot.LA's 2022/23 Editorial Fellow. She previously interned with Tiger Oak Media and led the arts section for UCLA's Daily Bruin.
12:22 PM | May 13, 2022
Netflix promised change after its poor first-quarter earnings. One of the first targets: the Netflix Culture document.
The changes, which Variety reported on Thursday, indicate a new focus on fiscal responsibility and concern about censorship. While promises to support honest feedback and open decision-making remain, the memo's first update in almost five years reveals that the days of lax spending are over. The newly added "artistic expression" section emphasizes Netflix's refusal to censor its work and implores employees to support the platform's content.
---
The "artistic expression" section states that the company will not "censor specific artists or voices" and specifies that employees may have to work on content "they perceive to be harmful." The memo points to ratings, content warnings and parental controls as ways for users to determine what is appropriate content.
Censorship has been a contentious issue within Netflix. Last year, employees walked out in protest after the company stood by comedian Dave Chappelle's special, "The Closer," which many said was transphobic. The streaming service has since announced four more specials from the comedian, who was attacked on stage at Netflix's first comedy festival. The show will not air on the platform, as Netflix did not tape the event.
The reaction to Chappelle's 2021 special ripples further in the updated memo. After firing an employee who leaked how much the company paid for the special, the new "ethical expectations" section directs employees to protect company information.
The memo also reflects pressure borught by poor first-quarter earnings. Employees are now instructed to "spend our members' money wisely," and Variety reported that earlier passages that indicated a lack of spending limits were cut. Variety also found that the updated memo removed promises that the company would not make employees take pay cuts in the face of Netflix's own financial struggles.
These updates come as employee morale has reportedly dropped and editorial staffers at the Netflix website TuDum were laid off en masse. Those employees were offered two weeks of severance pay—and Netflix has now cut a section in the memo promising four months of full pay as severance.
As the company that literally wrote the book on corporate culture faces internal struggles, it's unlikely that making employees take on more responsibility while prioritizing corporate secrecy and discouraging content criticism will improve morale.
Kristin Snyder
Kristin Snyder is dot.LA's 2022/23 Editorial Fellow. She previously interned with Tiger Oak Media and led the arts section for UCLA's Daily Bruin.
https://twitter.com/ksnyder_db
Samson Amore
According to a Forbes report last April, both the viewership and dollars behind women's sports at a collegiate and professional level are growing.
In 2022, the first 32 games of the NCAA tournament had record attendance levels, breaking records set back in 2004, and largely driven by the new and rapidly growing women's NCAA tournament. WNBA openers this year saw a 21% spike in attendance, with some teams including the LA Sparks reporting triple-digit ticket sales growth, about 121% over 2022's total. In 2023, the average size of an LA Sparks crowd swelled to 10,396 people, up from 4,701 people.
Women make up half the population, but "also 50% of the folks that are walking into the stadium at Dodger Stadium, or your NFL fans are just about 50% women," noted Erin Storck, a panelist and senior analyst at Los Angeles-based Elysian Park Ventures.
Storck added that in heterosexual households, women generally manage most of the family's money, giving them huge purchasing power, a potential advantage for female-run leagues. "There's an untapped revenue opportunity," she noted.
In the soccer world, Los Angeles-based women's soccer team Angel City FC has put in the work to become a household name, not just in LA County but across the nation. At an LA Tech Week panel hosted by Athlete Strategies about investing in sports, Angel City head of strategy and chief of staff Kari Fleischauer said that years before launching the women's National Women's Soccer League team, Angel City FC was pounding the pavement letting people know about the excitement ladies soccer can bring. She noted community is key, and that fostering a sense of engagement and safety at the team's home venue, BMO stadium (formerly Banc of California Stadium), is one reason fans keep coming back.
Adding free metro rides to BMO stadium and private rooms for nursing fans to breastfeed or fans on the spectrum to avoid sensory overload, were just some of the ways ACFC tried to include its community in the concept of its stadium, Fleischauer said. She noted, though, that roughly 46% of Angel City fans are "straight white dudes hanging out with their bros."
"Particularly [on] the woman's side, I'd like to think we do a better job of making sure that there's spaces for everyone," Fleischauer told the audience. "One thing we realize is accessibility is a huge thing."
Samson Amore
Samson Amore is a reporter for dot.LA. He holds a degree in journalism from Emerson College. Send tips or pitches to samsonamore@dot.la and find him on Twitter @Samsonamore.
https://twitter.com/samsonamore
samsonamore@dot.la
10:30 AM | September 28, 2022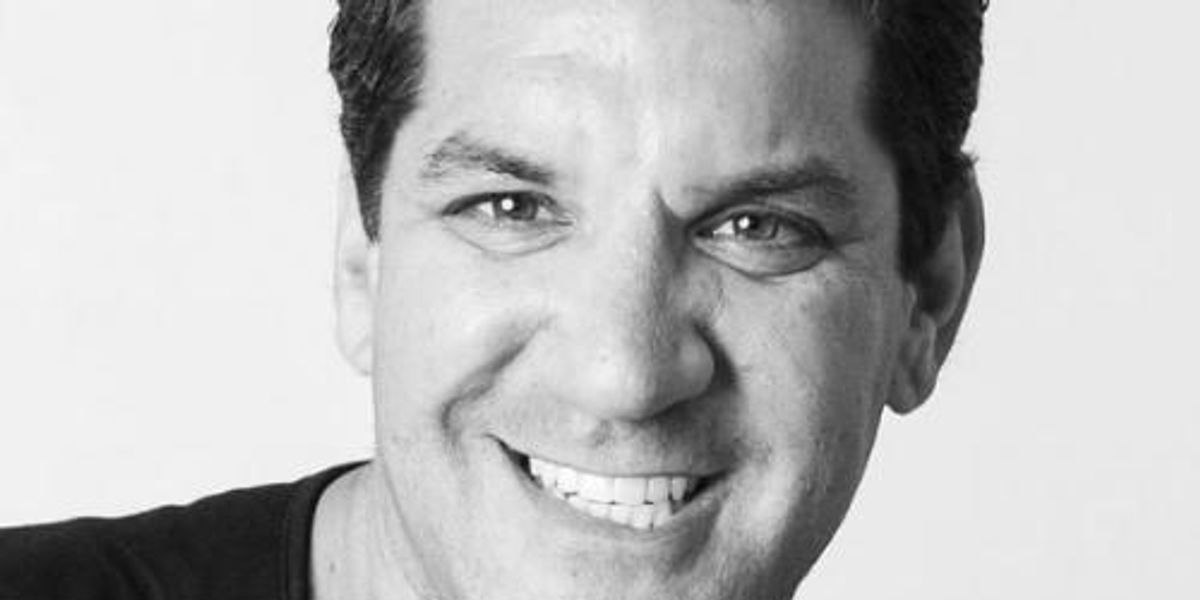 Image courtesy of LA Venture
On this episode of the LA Venture podcast, Mantis Venture Capital co-founder and partner Jeffrey Evans discusses how celebrities can benefit venture capital firms and what makes a good founder.
Evans co-founded Mantis VC alongside electronic music duo The Chainsmokers—Alex Pall and Drew Taggart—and Milan Koch. Investing out of its second fund, the firm focuses on consumer tech, media, entertainment and blockchain technology.
Evans, who previously founded TigerText and launched his own record label, said his desire to help support young tech founders drew him to the venture capital world. He and Koch reached out to Pall and Taggart after reading about their interest in investing in an article in Forbes.

"I had this theory that if I partnered with the right influencer—that had real social capital—that it could create an edge," Evans said.
Mantis partners with other funds to finance seed and Series A fundraising rounds. Its investment strategy, Evans said, is not to be the lead investor, but to be the second-biggest check in early rounds. The firm's recent investments include fintech company Tres, the Web3-based Integral Treasury and e-commerce platform PriceOye.
Celebrities can lend VC firms their social capital and influence to help create opportunities for companies, Evans said. While some celebrity-backed venture funds rely on big names solely as a "vanity" marker in promoting the business, Evans said The Chainsmokers are actively involved in the fund. They will personally reach out to potential investors of Mantis-backed companies to explain why they invested in them and why people should join the team. That kind of hands-on work, he said, helps support their founders and bolster their investments.
"I really look at [Pall and Taggart] as entrepreneurs and founders who happened to build the business of The Chainsmokers into a great and successful, highly profitable business," Evans said. "Now, they're utilizing that to build other businesses around it where they can focus their time and effort."
Prior to his work at Mantis, Evans co-founded TigerText, a messaging system where texts disappeared after they were read. Evans said his time working at the startup taught him how to maneuver through business challenges. Now, he said those lessons help him assist Mantis' founders. Evans compares good founders to "Wile E. Coyote and the Roadrunner"—people who can hit the ground running and sprint through the obstacles.
"If at any point in time you stop, you will be eaten and dead," he said. "But if you keep running long enough, and keep working through it, at some point in time—you don't know when it's gonna be—you're gonna hit the ground. When you hit the ground [and made it], you're over the horizon before you know it."
Click the link above to hear the full episode, and subscribe to LA Venture on Apple Podcasts, Stitcher, Spotify or wherever you get your podcasts.
dot.LA Social and Engagement Editor Andria Moore contributed to this post.
Minnie Ingersoll
Minnie Ingersoll is a partner at TenOneTen and host of the LA Venture podcast. Prior to TenOneTen, Minnie was the COO and co-founder of $100M+ Shift.com, an online marketplace for used cars. Minnie started her career as an early product manager at Google. Minnie studied Computer Science at Stanford and has an MBA from HBS. She recently moved back to L.A. after 20+ years in the Bay Area and is excited to be a part of the growing tech ecosystem of Southern California. In her space time, Minnie surfs baby waves and raises baby people.