Photographed by Alexis Jacobs, ButterbeanShots
Black founders have historically been at a disadvantage when it comes to accessing funding. Only 2% of VC dollars each year reach the hands of black founders and in 2022, they saw even less with a 45% decrease in funding.
Nex Cubed, a San Diego-based early stage accelerator is looking to change those percentages by prioritizing Black and diverse founders with its HBCU Founders Fund accelerator program.
"We've been investing since 2017," Managing Director Mike Ma said, "primarily in fintech and digital health and we have always prided ourselves on looking at diverse and minority founders. 60% of our founders of that portfolio at a time have been women and underrepresented founders."
Earlier this week, the venture firm announced the eight startups that will be participating in the accelerator program. They include: white-label social network solution AllPeep, patented mobile technology BE$TOW, e-learning and gaming platform Enrichly, online network GRADIFY, mobile cost estimator Guilde, insurtech company SoleSafe, loan management platform Spendebt and healthcare staff solutions Transition.
The talent pool among HBCUs have historically been undervalued, but this program shows that they are starting to take notice.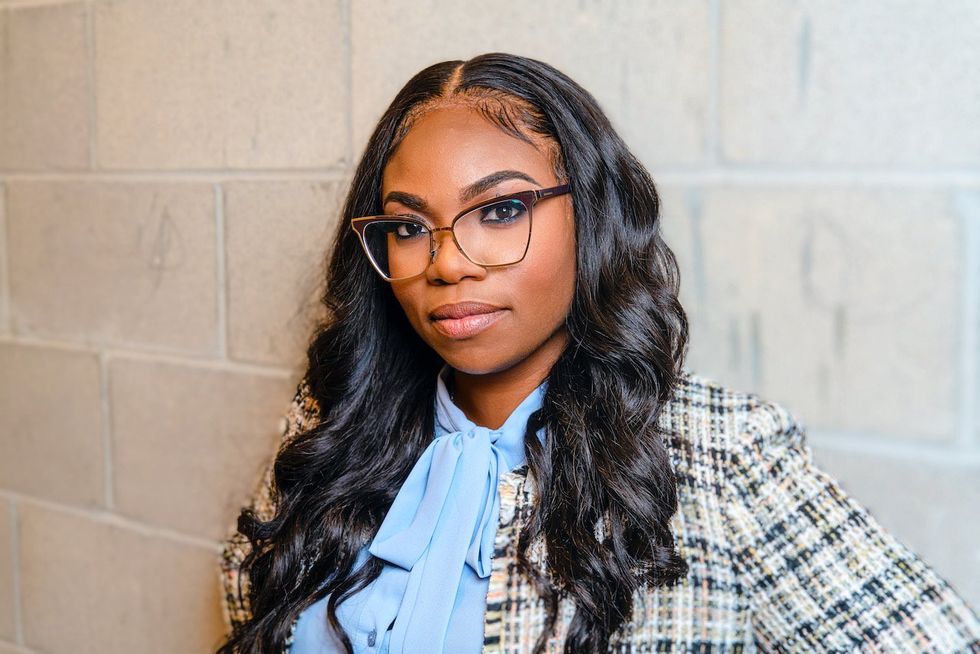 Enrichly founder Margo Jordan
Enrichly founder Margo Jordan is one of the entrepreneurs selected into the program and "as a Black woman founder who graduated from an HBCU, I've long known that traditional Silicon Valley investors often underestimate us," she said.
"So imagine my astonishment when I discovered a fund created specifically for people like me," Jordan continued. "Finally, the world is beginning to recognize the vast talent pool that HBCUs produce. We're not just creating tech startups, we're building unicorns and it's high time we received the support, resources, and tools to accelerate our growth. This fund makes me feel seen, valued, and respected. I'm thrilled to be part of a community that celebrates diversity and champions underrepresented voices in the tech industry."
Nex Cubed is providing resources and capital to help level the playing field.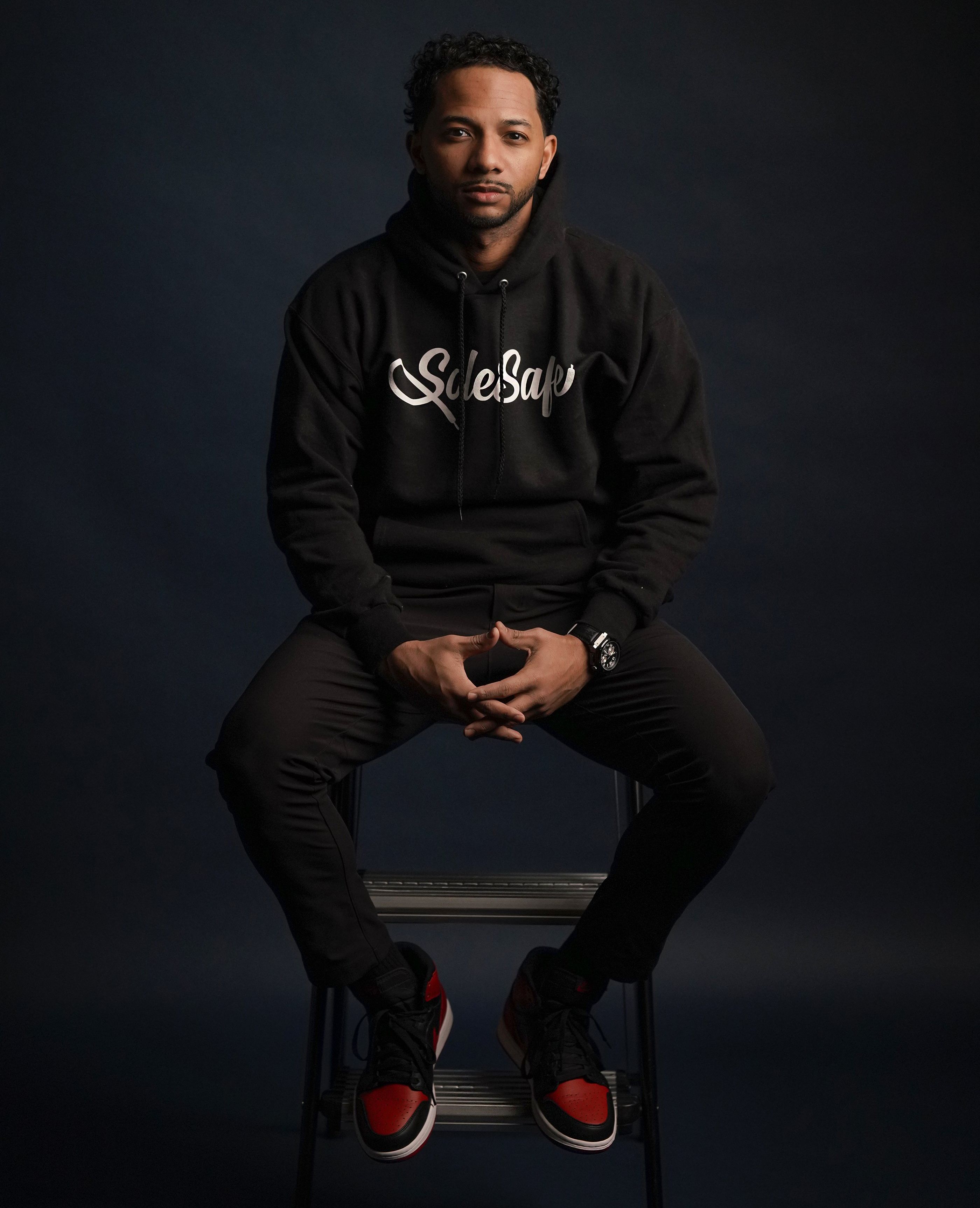 SoleSafe founder Phil Terrill
Ma said they received an overwhelming interest with a grand total of 275 applicants for this cohort. Another entrepreneur that solidified a spot in the Spring 2023 cohort is SoleSafe founder and Tuskegee University Alumnus Phil Terrill who is humbled and energized for the opportunity.

"As a founder, every day is a new opportunity to tell your story and make an impact in your space," Terrill said. "A critical element is having investor partners that you want to join the journey. The cherry on top was knowing I would be alongside other incredible founders that come from great HBCUs like me."
Terrill understands that being a founder is hard, but "being a diverse or HBCU (likely meaning the founders are black, brown, or from the African Diaspora) is even more difficult when it comes to raising capital," he said. "When you see a fund "walk the walk" by investing dollars and resources into this community of founders is a clear example of impact while investing done right."
The HBCU Founders Fund program lasts longer and each startup is paired up with two industry advisors.
Unlike other accelerators that last 10 or 12 weeks, HBCU Founders Fund accelerator is a sixteen week program that is customized for each startup. Each company will receive up to $400,000 in funding and the program culminates in an in-person showcase pitch event that will take place in Silicon Valley.
"We painstakingly handcraft the programming for each one of our companies," Ma told dot.LA. "I handpick the advisors, and by the way our advisors are paid and compensated. They bring industry expertise. So if you're a health care company, I'm not going to assign you a fintech advisor."
The advisors that were hired to guide the eight startups through the duration of the program include Rocket Lab director Merline Saintil, Juvo Ventures co-founder Maia Sharpley, Raydiant head of AI and innovation Trevor Sumner, Baypine operating partner Farhan Siddiqi and former Airbnb and Google business executive Nathalie Walton among many others.
Ma added, "Secondly, they've had to have been a founder themselves, or some CXO to understand the empathy that this group is going through and then either through exit or another fortune 500 job to know what it feels like to work in a large enterprise or a large government so that they can bring a broad swath of experience and functional expertise."
Nex Cubed believes in the hybrid model and is confident it will provide its founders with the resources they need to succeed.
Nex will continue to run its programming in a hybrid fashion.
"We've been doing hybrid since 2017," he said. "That's just how we operate and is one of our centers of excellence. One of our core beliefs is that virtual is great, but in person really helps sustain some of those relationships and amplifies them more vibrantly."
In addition to the Founders Fund, Nex Cubed is also offering a free pre-accelerator program for HBCU students who are at the idea stage, but who are not quite 'venture-ready' through its HBCU Founders Initiative (HBCUFI) nonprofit. Ma said their nonprofit arm launched in 2020 and has continued to provide valuable resources to support and help aspiring founders reach their goals. In the last three years, over 600 students and alumni from over 75 HBCUs have participated in HBCUFI.