diversity in vc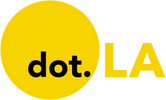 Get in the KNOW
on LA Startups & Tech
X
diversity in vc
Photo courtesy of Kathryne Cooper
On this episode of the LA Venture podcast, Kathryne Cooper introduces Jumpstart Nova, a new $55 million fund investing in seed and Series A companies led by Black founders who are focused on health care innovation.

Cooper, an L.A.-native, previously managed an accelerator that made over 150 investments into medical technology companies. She's a graduate of Stanford and went to medical school at USC. Later, she would return to the school to get her MBA while working at health tech startups.
Jumpstart's other partner, Marcus Whutney, works out of Nashville and created the fund in the aftermath of the George Floyd protests and the discussions about racial inequities they prompted. Cooper said the events made Whutney think about health inequities "and specifically his position of power as the only Black VC in Nashville."

The pandemic was another wakeup call about the disparities in the health care system, especially for people of color, said Cooper.
"There are disparities in our health care system, in terms of health care outcomes affecting communities of color," Cooper said. "And data has emerged as the disparities in health care outcomes for those who had COVID-19, adversely affecting Black and brown patients—even independent of comorbidities."
Cooper said research has found that the health care industry, like many others, chronically under-invests in Black and brown leaders.
"Because health care is here to impact and improve patient lives, [...] sometimes it can get a pass for other things—like not being particularly diverse, or having a lack of executives who are women and people of color at certain levels in health care organizations," she said.
But Jumpstart doesn't limit its focus to companies working on health care disparities. It also invests in founders focused on a range of health issues.
"Just because you are a founder of color, or woman, or in this case, let's say Black founders, that doesn't mean that your solution needs to solve a health equity issue. It can also solve issues for all patients," Cooper said.
Jumpstart Nova looks at a wide range of opportunities within health care—everything from tech enabled services, biotech, health IT to diagnostic devices.
If she comes across a promising startup, Cooper said she will often reach out to their strategic limited partners, which are made up of some of the nation's leading health care companies, including Cardinal Health, the American Hospital Association, Atrium Health and Eli Lilly, among others.
"When we're looking at companies to invest in, we also want to see if there's some way that they may also fit into an ecosystem related to our strategic limited partners," she said.
Cooper hopes that Jumpstart Nova's focus on under-invested founders can also help spur other investors and VCs to look at the type of founders they're investing in.
"If they all kind of over-index in one area, [then they might] ask themselves why that is. Is it a network issue? Is it that you are tending to overlook these founders? You know, I don't know what the answer is. But I encourage people to kind of look at the data and see what it says to you," said Cooper.
Hear the full episode by clicking on the playhead above, and listen to LA Venture on Apple Podcasts, Stitcher, Spotify or wherever you get your podcasts.

dot.LA Engagement Fellow Joshua Letona contributed to this post.
From Your Site Articles
Related Articles Around the Web
Courtesy of Kobie Fuller
On this episode of LA Venture, Upfront Ventures partner Kobie Fuller talks about his approach to investing, understanding users' needs and why he tries to keep a 'neutral' mindset.
Fuller is also the co-founder and chairman of Valence, a community and network for Black professionals.
Only four CEOs in the Fortune 500 are Black, Fuller noted, adding that more work needed to be done to empower Black professionals and give them opportunities to meet. This became the mission for Valence.

Valence provides its community of Black professionals more exposure and access to senior-level Black professionals and creates a network to help them get support and advice.
"We take a digital community and connect them with, one, each other. And, two, entities that want to find ways in which they can fund, empower, hire and input [them] on board positions," said Fuller. "It was an idea that came to me, really, because I was frustrated it didn't exist."
Fuller started his venture career at Insight Venture Partners, cold-calling and sourcing investment opportunities. In any given week, he'd make around 100 calls to founders he thought might be interested in investing with the firm.
"It's a lot of sales to be quite honest," said Fuller.
Prior to that, Fuller developed his research skills as the chief marketing officer at Revolve as the company was undergoing a rebranding process, where he took a deep dive through focus groups to understand what people like about the brand. That process came in handy later in his career when, as an investor at Accel Partners, he invested in UserTesting. He still encourages portfolio companies to focus on user testing.
"If you're not understanding the voice of the consumer in a way where you can develop product and design for this," Fuller said, "what's going to happen is you're going to wake up one day and realize that you've been leapfrogged by someone else who asked."
Even as a successful professional, Fuller said the color of his skin plays a role in how he's perceived in a landscape that's primarily white. "That's just the facts of the matter," he said, adding that Black professionals still have to work much harder in order to get credit for their efforts.
"I just have to be very aware of what it takes," Fuller said. "Don't complain about it, and just do it and have a neutral mindset."
That concept, of the 'neutral mindset', came from Trevor Moawad, a personal friend of Fuller's who served as a mentor to a number of professional Black athletes and investors, including Seattle Seahawks quarterback and investor Russell WIlson. Fuller credits Moawad with introducing him to the concept of the "performance mindset" and the notion that negative thinking has a massive impact on performance.
"If you actually articulate negative thoughts out loud, it actually has a potential seven to 10-x multiplier effect," Fuller said.
That insight had a profound impact on how Fuller views his challenges. He said it taught him "don't be negative, just be neutral–neutralize the negativity, because that will get you in the mindset around what you actually have to do next, which is focusing on the next step."
From Your Site Articles
Related Articles Around the Web
Courtesy of GRID110
Sign up for dot.LA's daily newsletter for the latest news on Southern California's tech, startup and venture capital scene.
Despite Black- and Latinx-led startups raising record amounts of funding in 2021, the fact remains that the startup scene—and the venture capital industry that funds it— remains overwhelmingly white. Of the $330 billion raised by U.S. startups last year, the amounts received by Black and Latinx founders remained in the low-single digits.
Miki Reynolds encountered that gulf firsthand in 2014, when she found herself unemployed in Los Angeles after the software company she worked for shut down. She recalled struggling to connect with other—mostly white and male—folks in the tech ecosystem. "As a woman in tech, a woman of color, I just felt like I didn't identify with the community." In 2015, Reynolds founded GRID110—a no-equity, no-cost accelerator program designed to create a space in the industry for people like her.
The early-stage startup accelerator has since helped launch over 200 companies, 72% of which are led by founders of color. They include SÜPRMARKT, Los Angeles-based low-cost organic grocery company; Wordsmyth, a Los-Angeles-based tech-enabled platform for companies to discover and hire Black and diverse writers; and Shop Latinx, an online marketplace.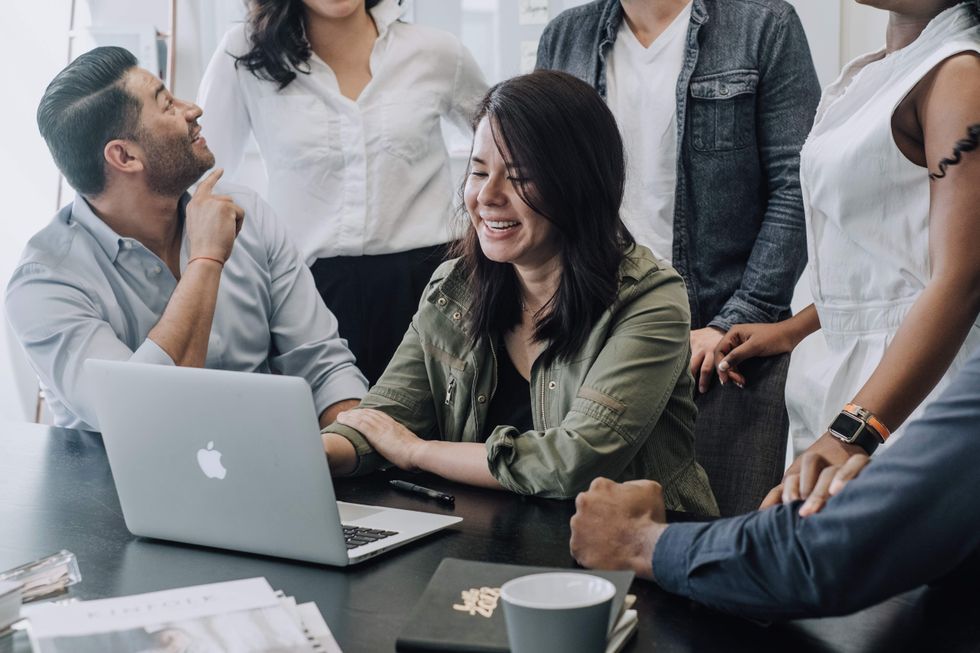 GRID110 founder Miki Reynolds alongside colleagues.Courtesy of GRID110
Now, GRID110 is once again partnering with PledgeLA—a local tech industry initiative sponsored by the Annenberg Foundation and Mayor Eric Garcetti's office—on the Founders Fund, an incubator aiming to increase diversity, racial equity and community engagement in the L.A. tech scene. In order to apply, a startup must be headquartered in L.A. County, have raised no more than $250,000 in funding to date and have at least one of its founders identify as a member of the Black and or Latinx communities.
Applications for the cohort, which will consist of 20 startups, close April 10. The program will last 12 weeks and includes training, support and access to one-on-one advising.
Reynolds said this program is "a direct response to the racial wealth gap—specifically, significant gaps in access to capital that Black and Latinx entrepreneurs face here in Los Angeles."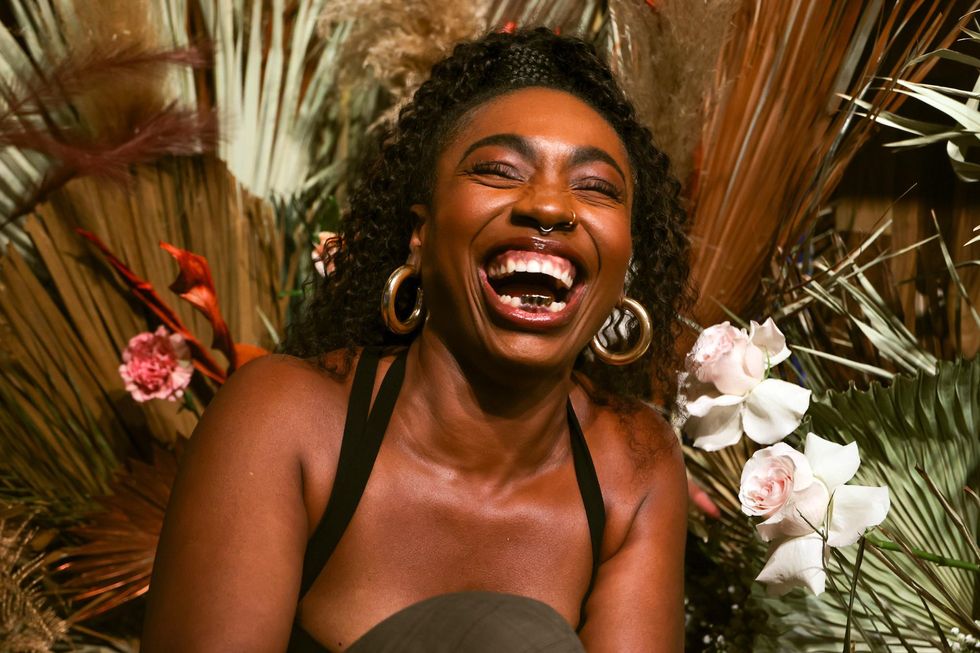 Founders Fund alum Ezinne Iroanya-Adeoye of skincare startup SKNMUSE
Courtesy of Ezinne Iroanya-Adeoye
The first Founders Fund cohort in 2021 specifically catered to the South L.A community and received over 200 applications. Reynolds anticipates that this time around, the program will receive twice as many candidates now that it has expanded its reach to wider L.A. County. Like last time, PledgeLA has committed to offering each founder in the program a $25,000 cash grant.
"I had never been in an accelerator where people that looked like me were prioritized," Founders Fund alum Ezinne Iroanya-Adeoye, of skincare startup SKNMUSE, told dot.LA. "And I knew that the barriers that I was facing as a Black immigrant in America were different from other counterparts, and I wanted to express that in a safe place."
For Reynolds, that's exactly what the incubator is meant to achieve.

"We feel like it just better reflects the city of Los Angeles and its demographic here, but also the startup ecosystem that we would like to see," she said. "There's an opportunity to invest in underrepresented communities and founders, who are becoming the majority-minority here in Los Angeles."
From Your Site Articles
Related Articles Around the Web