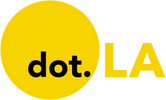 Get in the KNOW  
  on LA Startups & Tech  
X
Illustration by Ian Hurley
What Are LA's Hottest Startups of 2022? See Who VCs Picked in dot.LA's Annual Survey
Harri Weber
Harri is dot.LA's senior finance reporter. She previously worked for Gizmodo, Fast Company, VentureBeat and Flipboard. Find her on Twitter and send tips on L.A. startups and venture capital to harrison@dot.la.
05:00 AM | January 31, 2022
In Los Angeles—like the startup environment at large—venture funding and valuations skyrocketed in 2021, even as the coronavirus pandemic continued to surge and supply chain issues rattled the economy. The result was a startup ecosystem that continued to build on its momentum, with no shortage of companies raising private capital at billion-dollar-plus unicorn valuations.

---
In order to gauge the local startup scene and who's leading the proverbial pack, we asked more than 30 leading L.A.-based investors for their take on the hottest firms in the region. They responded with more than two dozen venture-backed companies; three startups, in particular, rose above the rest as repeat nominees, while we've organized the rest by their amount of capital raised as of January, according to data from PitchBook. (We also asked VCs not to pick any of their own portfolio companies, and vetted the list to ensure they stuck to that rule.)
Without further ado, here are the 26 L.A. startups that VCs have their eyes on in 2022.
Harri Weber
Harri is dot.LA's senior finance reporter. She previously worked for Gizmodo, Fast Company, VentureBeat and Flipboard. Find her on Twitter and send tips on L.A. startups and venture capital to harrison@dot.la.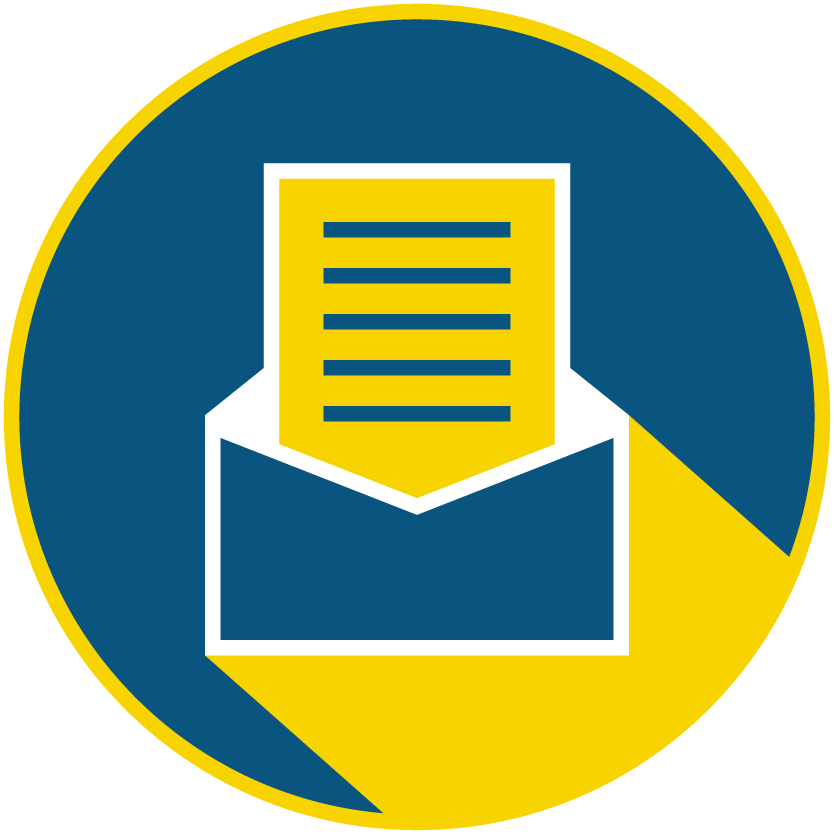 Subscribe to our newsletter to catch every headline.
04:37 PM | August 17, 2022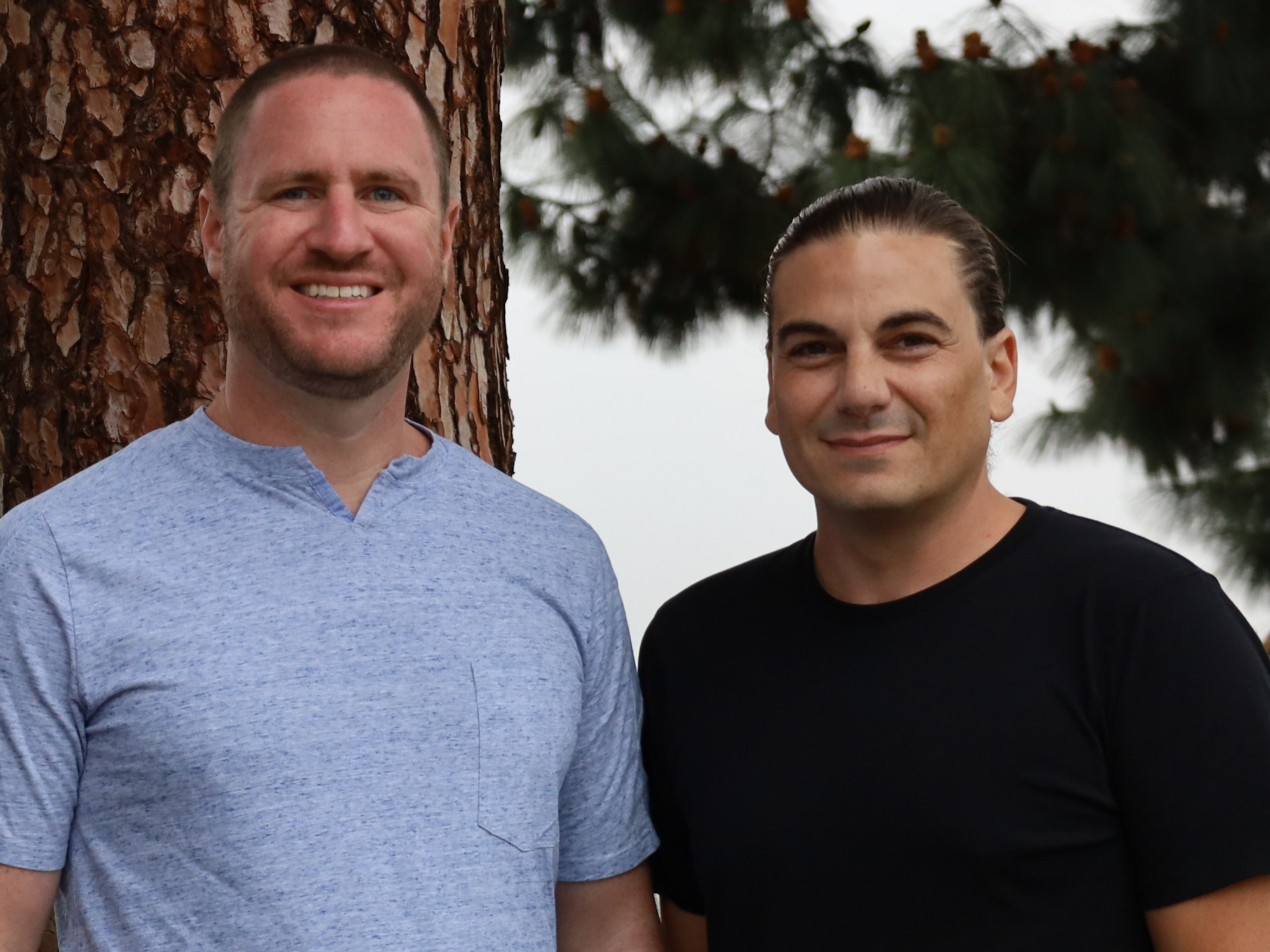 Photo by Ryz Labs
RYZ Labs wants to be a one-stop shop for startups looking to scale up and add new talent.
California natives Jordan Metzner and Sam Nadler created RYZ Labs, and their résumés make it clear they've got the knowledge and experience necessary to help others hit the ground running. In 2006, the pair launched California Burrito Co., a chain restaurant with international reach; in 2013, they founded the "Uber for Laundry," Washio. Add in Metzner's five years at Amazon and Nadler's time at Lyft, and you have a potent combination of industry savvy and entrepreneurial flair.
Metzner and Nadler bring that collective knowledge to bear in RYZ Labs, which calls itself a "hybrid startup studio." That means RYZ is ready to help with two of the more daunting challenges any growing venture faces: Refining a startup's vision and building the kind of staff needed to execute that vision—on a budget, if necessary. RYZ Labs' official announcement is succinct: They want to "help existing startups scale fast and spend less."
In an interview, Jordan Metzner tells dot.LA his time with Amazon played a significant role in returning to entrepreneurship. "I was able to work on entrepreneurial projects pretty much like the whole time," he says, "And I basically was able to come up and generate new ideas and turn them from ideas into little startups at Amazon…."
Metzner also says that in his position, he got to "see both sides and how projects are able to set their value within the organization, how impactful they must be."
Metzner's final Amazon project helped turn him back toward the startup world. He invented Amazon's Ring Drone, and after that, Metzner says, "I just knew that… creating things from scratch is still really where my passion was."
"So yeah," he says, "I had dreamed of building a startup studio for years." According to Metzner, that takes "not just the desire to do it, but probably a collection of career experiences that have brought me to this place."
Digital mock up for OffsiteIO, a startup helped by RYZ Labs Assets by Ryz Labs
Thanks partly to Metzner's and Nadler's connections in Latin America (California Burrito Co. started in Argentina before expanding to six other Central and South American countries), RYZ Labs has international ambitions. As Metzner says in the launch announcement, RYZ combines two of his passions: "Latin America and business creation. Having lived and worked in Latin America for many years, I love the people and truly believe in the region's tech prowess and potential."
As experts on the Latin American market, Metzner and Nadler have the advantage of being able to identify the region's top engineers. However, there are many other reasons for RYZ Labs to encourage founders to look beyond North America, including pandemic-inspired normalization of remote work, economic instability in the U.S., an untapped reserve of talented engineers, and more practical, simple advantages such as time zones lining up.
Expanding on the COVID-19-inspired advantages of distributed teams, Metzner tells dot.LA "that probably leads to part of the human capital side of our business."
He notes that it has "been easier and easier to add additional teammates that may not be sitting in the same room as you. And as long as you speak the same language and you're in the same time zones, you know, it can be a super easy way to communicate and to build."
RYZ Labs was in "stealth mode" for a year and, in that time, launched startups like HipTrain, a wellness coaching marketplace, and Offsiteio, which handles planning corporate offsite meetings. Asked if the nature of the startups he and Nadler work with has changed, Metzner notes that HipTrain is a "business that probably only could have been built due to the pandemic" thanks to the videoconferencing boom.
Regarding Offsiteio, Metzner says, "of course, companies always used to get together," but "the idea of getting together was maybe like a summer picnic or something."
"And now that the teams are, you know, in different places," he continues, "getting together as a team is more important, and it's a shift from spending it on properly planned equipment and office space and spending it on experiences to bring your team together and create bonds to create a culture within your organization."
RYZ's development and staffing process is relatively straightforward. After incubating ideas and creating a workable—and saleable—version of a product or service, they move on to hiring leaders, then setting the stage for outside investors. After that, the "Human Capital" part of the equation kicks in, focusing on finding Latin American talent.
Asked if he has general advice for anyone in the earliest stages of conceiving a startup, Metzner keeps it simple: "Best place to start is to buy a domain name and get started," he says.
"I mean, there's been more and more online tools to help build everything from websites to web applications, to communication with your customers. There's a lot of no code tools that even we use sometimes that are great intermediaries as you're building product."
One clear thing that comes across when speaking with Metzner is that he's happy about launching RYZ Labs in his hometown. "I was born in Los Angeles," he says, "My mother was born in Los Angeles. Her parents were born in Los Angeles. I've lived in LA my entire life. I've moved around but came back."
"I love Los Angeles, and I think it's a great place to build," Metzner concludes, "I think it has such an entrepreneurial spirit based off of Hollywood films and the fact that every Hollywood movie is almost like a new business. It's an awesome place to build a company."
Steve Huff
Steve Huff is an Editor and Reporter at dot.LA. Steve was previously managing editor for The Metaverse Post and before that deputy digital editor for Maxim magazine. He has written for Inside Hook, Observer and New York Mag. Steve is the author of two official tie-ins books for AMC's hit "Breaking Bad" prequel, "Better Call Saul." He's also a classically-trained tenor and has performed with opera companies and orchestras all over the Eastern U.S. He lives in the greater Boston metro area with his wife, educator Dr. Dana Huff.
05:31 PM | August 01, 2022
Image courtesy Arkive
Historical documents, records and important artifacts are sometimes locked away in vaults (until a museum or library wants to showcase them), and under restricted access. Thomas McLeod believes that these artifacts hold great value and have the potential to impact communities, so he founded Arkive, the first decentralized, physical museum.
The inspiration for Arkive came from McLeod's previous company, Omni, a physical storage company acquired by Coinbase in 2019.
"We thought it would always be like utility items and we started getting full sneaker collections, vintage posters, records, comic books that were valuable and we kind of had a panic attack," McLeod told dot.LA. "The business [Omni] was built around storing bikes, and you can't put a vintage record next to a dirt bike. They just don't store in the same manner."
McLeod was fascinated by the items and collections that came through the door. To him, it felt like browsing a museum of curated items that everyday people collect.
That's when McLeod knew he was onto something.
McLeod has built startups before. Past projects included Pagelime, acquired in 2015 by SurrealCMS, and in 2012 LolConnect was acquired by Tencent.
The items in Arkive's collections are hand-selected by members who vote on what items they want to acquire. The organization currently has 300 active users, and there are hundreds on the waiting list. McLeod confirmed to dot.LA that they will increase the number of members admitted to 50 people each week with plans to cap admissions at 1,000 for the first phase. He added that while membership is free today, that will likely change in the future.
People interested in becoming members must apply on Arkive's website, where they will answer individual questions about their interests and occupations.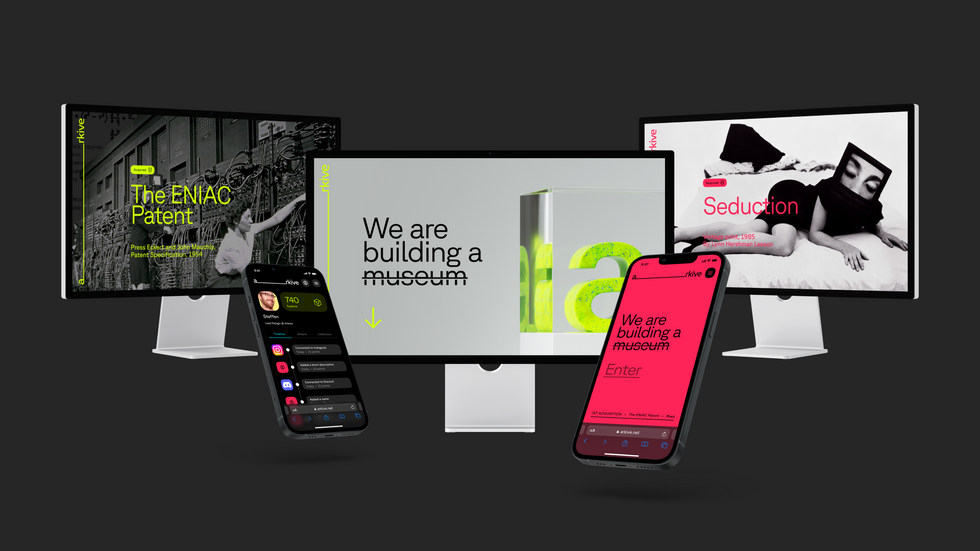 Arkive's physical, blockchain-inspired museum is coming to Santa Monica. Courtesy of Arkive
Just as museums have a lobby, Arkive has its "atrium." In this space, every member enters and registers their cryptocurrency wallets. Once registration is complete, members can vote on the blockchain for the artifact or piece of art they want Arkive to acquire. Prior to voting, to ensure they are well informed, members will have the opportunity to learn about each artifact from the artist, the gallery or the collector who previously held the item.
Since there is a surplus of artifacts around the world, Arkive's team of curators handpick options that are relevant to the current theme: "When Technology Was a Game Changer." While each round of voting is different, McLeod said the voting window for members usually lasts five days (M-F).
Arkive has acquired two items since coming out of stealth mode, the first one being the original patent for the ENIAC – known as the world's first programmable, electronic general-purpose computer. In addition to ENIAC's patent, members also voted to acquire Seduction (1985), a vintage print by Lynn Hershman Leeson, which will be part of Arkive's first public exhibition at the Art Basel Miami Beach in December 2022. Once items are acquired, they will be loaned to museums or galleries to be placed on display for the public to enjoy—at locations Arkive members believe have the most significant cultural impact.
"For instance, the ENIAC patent, we would love it if it lived at the Computer History Museum in San Mateo. If we acquired a Frida Kahlo, we would love it if it was in Mexico City or somewhere that mattered to her art or the family that she was a part of," McLeod said.
The Santa Monica-based startup announced last week that it raised $9.7 million in a seed funding round led by Offline and TCG Crypto. Other participants included NFX, Freestyle Capital, Coinbase Ventures, Not Boring Capital, Precursor, Chainforest, Coil, Julia Lipton, Joe McCann, Chris Cantino, Marty Bell and Paul Veradittakit.
"People who committed were all the way in and did not hesitate to support and be a part of the journey," McLeod said. "It got us the right people that are in it for the long haul and really care about not just the business but the potential cultural impact that it could have. So having the right investors to me is more important than just money."
Some of the funding will be allocated towards expanding the team, but a majority of the capital raised will go into acquiring more artifacts. McLeod said Arkive has three more acquisitions lined up in the next three months, but the eventual goal is to acquire two pieces a month.
Correction: An earlier version of this piece misspelled Thomas McLeod's last name.
Decerry Donato
Decerry Donato is dot.LA's Editorial Fellow. Prior to that, she was an editorial intern at the company. Decerry received her bachelor's degree in literary journalism from the University of California, Irvine. She continues to write stories to inform the community about issues or events that take place in the L.A. area. On the weekends, she can be found hiking in the Angeles National forest or sifting through racks at your local thrift store.