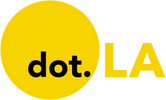 Get in the KNOW  
  on LA Startups & Tech  
X
Illustration by Ian Hurley
What Are LA's Hottest Startups of 2022? See Who VCs Picked in dot.LA's Annual Survey
Harri Weber
Harri is dot.LA's senior finance reporter. She previously worked for Gizmodo, Fast Company, VentureBeat and Flipboard. Find her on Twitter and send tips on L.A. startups and venture capital to harrison@dot.la.
05:00 AM | January 31, 2022
In Los Angeles—like the startup environment at large—venture funding and valuations skyrocketed in 2021, even as the coronavirus pandemic continued to surge and supply chain issues rattled the economy. The result was a startup ecosystem that continued to build on its momentum, with no shortage of companies raising private capital at billion-dollar-plus unicorn valuations.

---
In order to gauge the local startup scene and who's leading the proverbial pack, we asked more than 30 leading L.A.-based investors for their take on the hottest firms in the region. They responded with more than two dozen venture-backed companies; three startups, in particular, rose above the rest as repeat nominees, while we've organized the rest by their amount of capital raised as of January, according to data from PitchBook. (We also asked VCs not to pick any of their own portfolio companies, and vetted the list to ensure they stuck to that rule.)
Without further ado, here are the 26 L.A. startups that VCs have their eyes on in 2022.
Harri Weber
Harri is dot.LA's senior finance reporter. She previously worked for Gizmodo, Fast Company, VentureBeat and Flipboard. Find her on Twitter and send tips on L.A. startups and venture capital to harrison@dot.la.
04:56 PM | October 28, 2020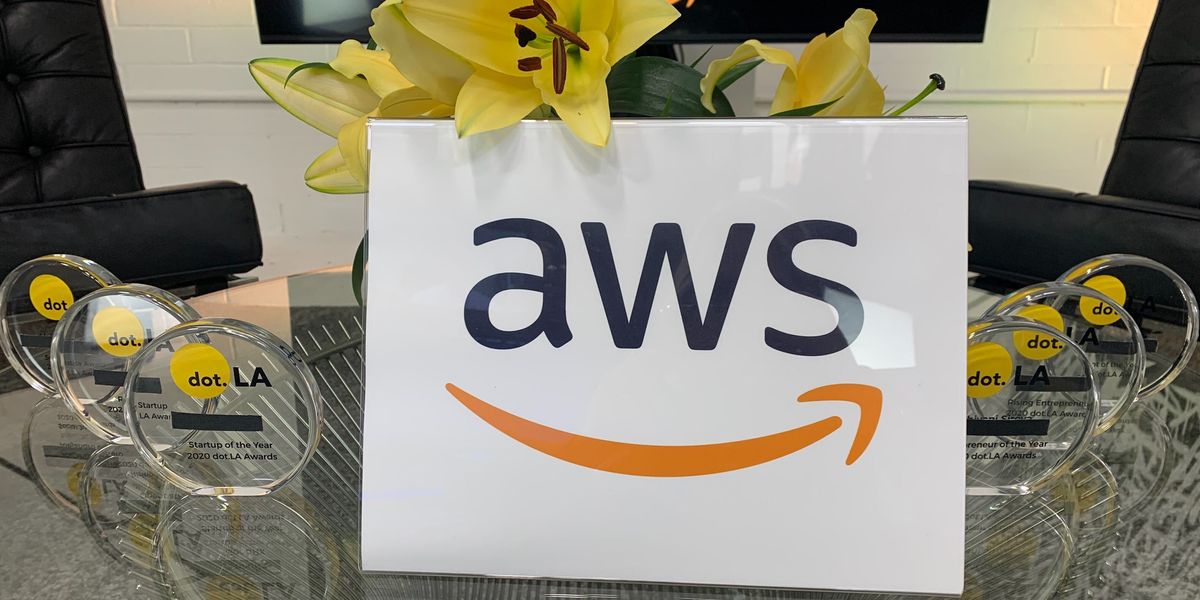 GoodRx earned dot.LA's top 2020 Startup award on Wednesday, beating out the popular sneaker reseller GOAT, the meditation application Headspace, mobile gamer Scopely and viral-video app TikTok.
"GoodRx started in Los Angeles, and will always be a Los Angeles-based company," said co-CEO Doug Hirsch. "We're so excited about the support we've received over the last decade from both entrepreneurs and investors and just incredible people that make up the ecosystem here in California and specifically in Los Angeles."
GoodRx was the first Los Angeles tech company to go public this year. It's mission to lower the prices of prescription drugs for Americans has made it one of the most-downloaded medical apps in the country.
"We're excited for the future and we appreciate the recognition," he said.
dot.LA wrapped up its inaugural Summit with the 2020 Startup Awards that honor the ingenuity and creativity propelling the startup scene in Southern California. More than 120 nominations were received from dot.LA's audience. The winners were chosen by a blue ribbon panel of judges, along with more than votes from the public.
Other winners included Entrepreneur of the Year, Tala CEO Shivani Siroya, Curative for Pivot of the Year, Blavity CEO Morgan DeBaun for Rising Entrepreneur, Openpath for Rising Startup and Social Justice Award went to Act One Ventures partner Alejandro Guerrero.
"We wanted to use this opportunity to shine a light on some of the most exciting, most driven and most world-changing people in companies in our world today," said dot.LA CEO Sam Adams.

Pivot of the Year: Curative Inc.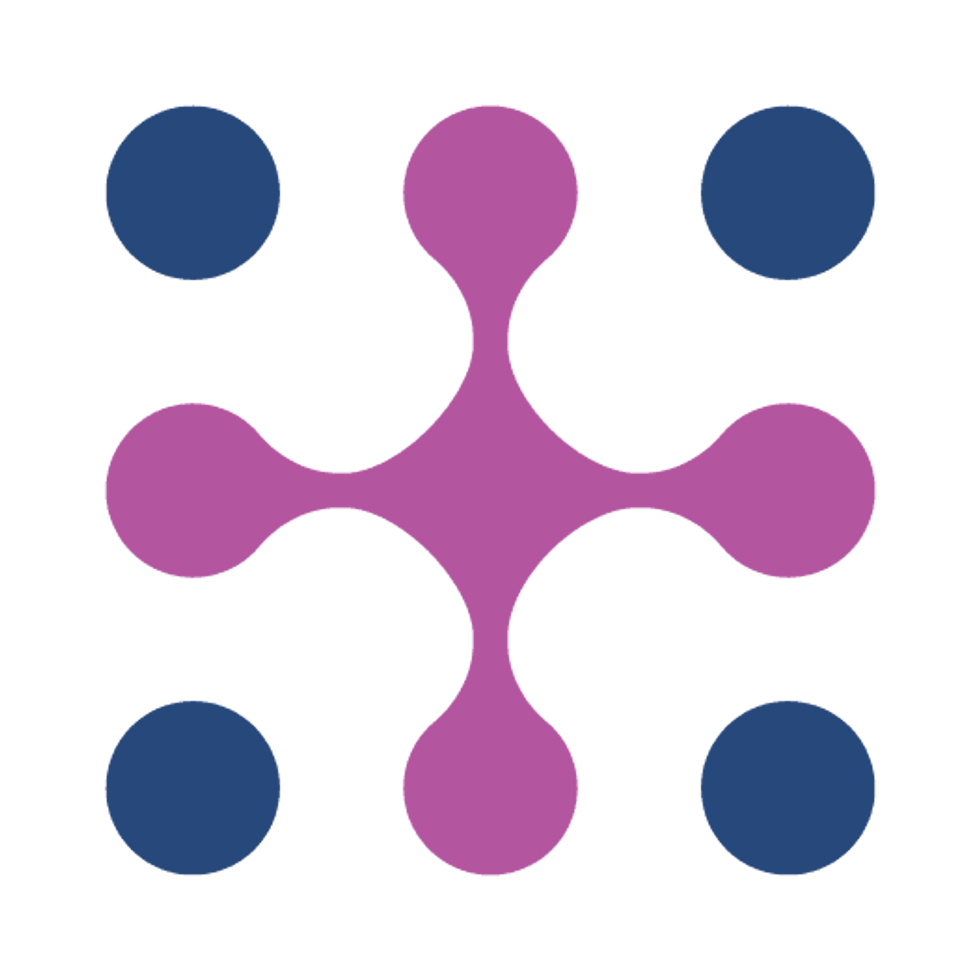 Curative was founded earlier this year by Fred Turner, an Oxford dropout. His company was then based in the Bay Area and tested for sepsis before it pivoted to provide COVID testing. As the pandemic emerged, he established a lab in San Dimas with the help of local venture capitalists that would eventually become Curative's home base. The company's saliva- based tests now account for about 10% of all testing nationally and Curative has an exclusive deal with the city of Los Angeles to provide testing.
"On behalf of our CEO Fred Turner and everyone who just want to thank you," said Curative spokesman Pasqualle Gianna. As you know, we pivoted from sepsis testing to COVID testing."
Finalists
Quantgene: The company typically offers AI-powered blood test systems for early cancer detection but now provides COVID testing and logistics for those going back to work.
Swoop: The startup focused on group transportation but developed software that limousine charter operators and their suppliers, could utilize during the pandemic as regular business dried up.
PRISM Bags: This company planned to launch their signature product, a woman's work bag but as the pandemic beared down created one suited that included mask pockets.
WELL Health Inc.: Funded and engineered the Rapid Release Program in March '20, which allowed health systems to manage urgent COVID-19 patient communications at scale.
Social Justice Award: Alejandro Guerrero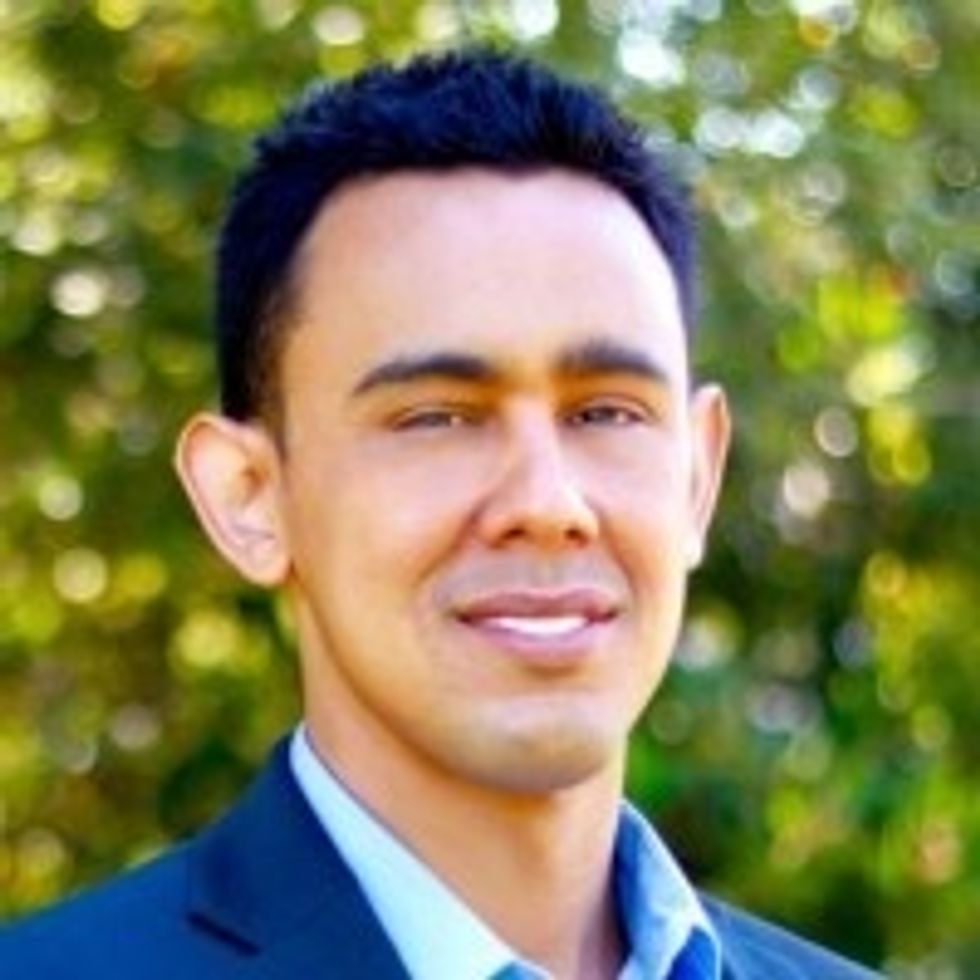 More than 20 VCs have signed onto to Act One Ventures partner Alejandro Guerrero's Diversity Rider Initiative.
The firms have pledged to add language in term sheets submitted to startups that they will make their "commercial best efforts to offer and make every attempt to include as a co-investor in the financing" at least one Black check writer or other underrepresented group."
Guerrero is the child of Mexican immigrants who said he often found he was the only person of color in the room when investment deals north of six figures were being made. He said he was inspired by the George Floyd protests and the push the industry to recognize long-standing inequities.

Finalists
Candace Walker, Co-Founder of Just US app: Created a hands-free voice control app that notifies your designated contacts when you've been stopped by police.
Derek Smith, Founder of Plug-In South LA: Created a tech startup community and accelerator program for entrepreneurs from under-represented backgrounds; produced the Urban Tech Connect conference.
Lolita Taub, Co-Founder and GP at The Community Fund: First-generation Latinx operator and investor that launched a $5 million early-stage fund to invest in community-driven companies.
Miki Reynolds, Executive Director, Grid110: Leads a no-equity, LA-based accelerator for underrepresented founders
Rising Entrepreneur: Morgan DeBaun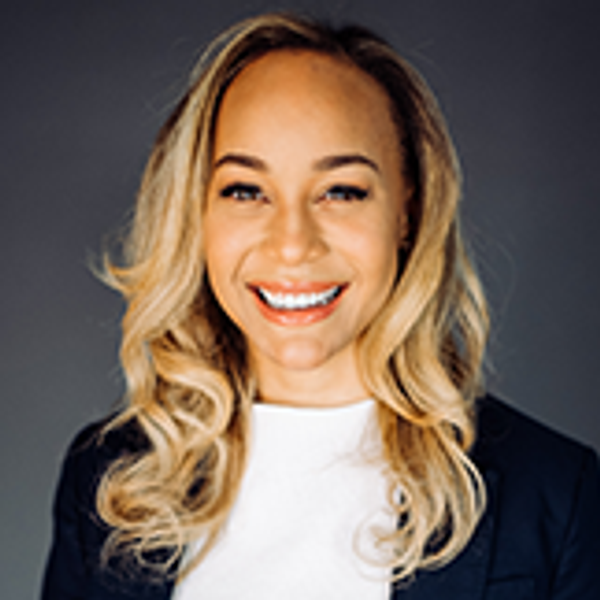 Morgan DeBaun is the founder and CEO of Blavity Inc., a leading news company and media brand for Black millennials and Gen Z. The outlet has been a leading voice for diversity. She launched Blavity in 2014; it now reaches over 30 million millennials a month.
Finalists
Cristina de la Peña, CEO & founder of Synapbox
Jessica Nouhavandi, co-CEO of Honeybee Health
Ksenia Yudina, CEO of UNest
Robert Luo, CEO & founder of Mi Terro
Rising Startup: Openpath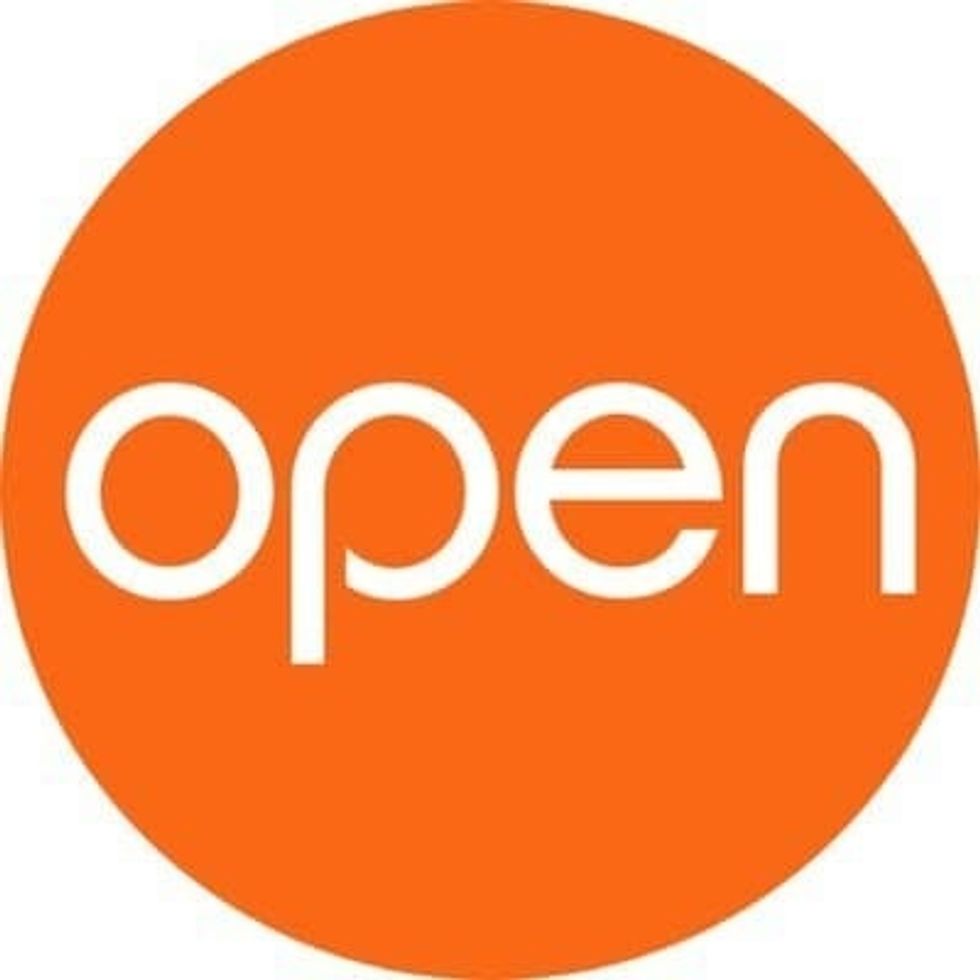 The property-tech firm provides s touchless-entry activated by one's mobile device to doors, gates, elevators and lobby check-ins.
James Segil and Alex Kazerani co-founded Openpath in 2016 along with Chief Technology Officer Rob Peters, Chief Security Officer Samy Kamkar, and Chief Revenue Officer Phil Goldsmith.

The company recently raised $35 million and has seen their value proposition become all the more useful in the post-pandemic era.
"I'm incredibly honored and humbled to be here amongst so many great entrepreneurs and great companies here in L.A.," Kazerani said. "On behalf of about 450,000 Openpath users and our entire team, we really want to thank dot.la"
Finalists
Pipe: A platform that offers non-dilutive financing to SaaS companies through an instant cash advance against the full annual value of software subscriptions.
PlayVS: Connects online games with official school administration and branding, elevating Esports from hobby to school-sponsored activity.
Outer: A direct to consumer outdoor furniture brand.
Wave: An entertainment technology company that turns performers into digital avatars and puts them on virtual stages.
Entrepreneur of the Year: Shivani Siroya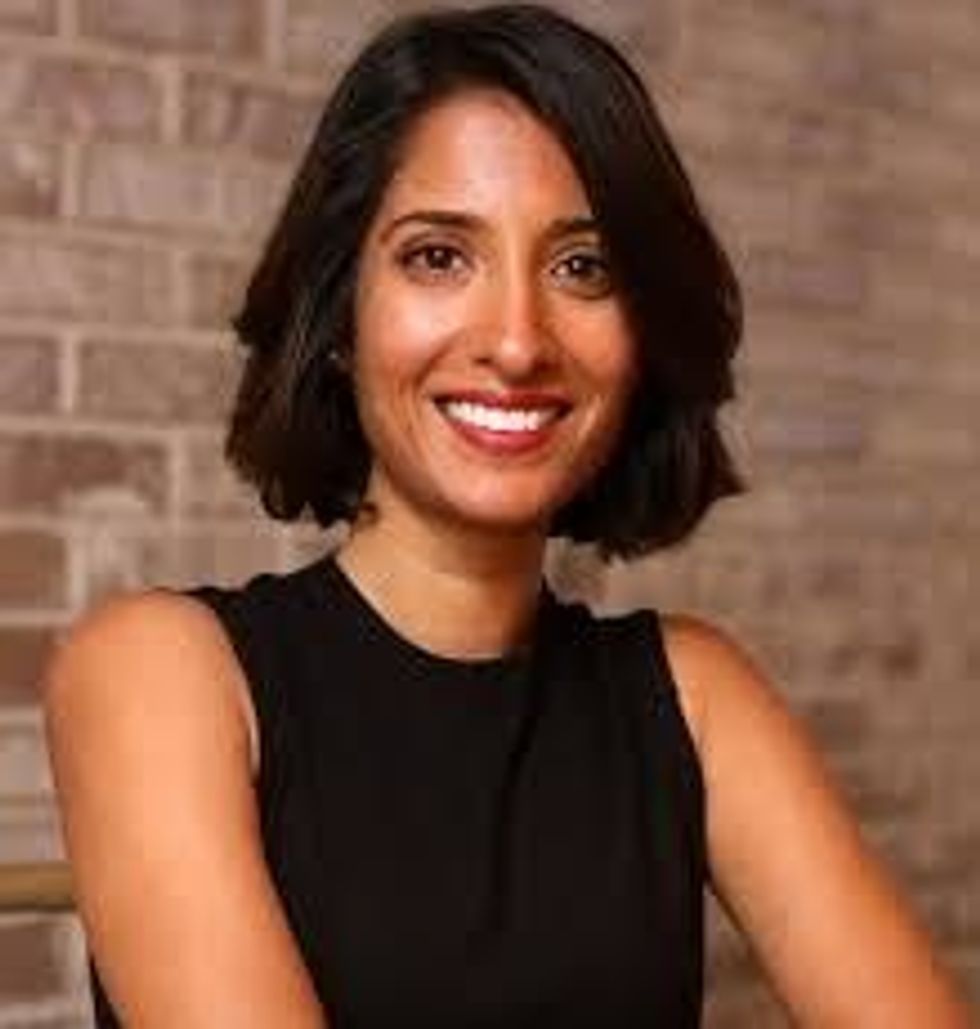 Shivani Siroya is the CEO and founder at Tala, a fintech company that offers microloans to people that often don't have a formal credit history. The company has extended $1 billion in microloans to 4 million customers in emerging markets and was last valued at $700 million. Siroya has been named one of Forbes' "40 under 40."
Finalists
Alex Canter, CEO and co-founder of software company Ordermark
Andrew Peterson, CEO and co-founder of Signal Sciences
Doug Hirsch and Trevor Bezdek, co-founders and co-CEOs of GoodRx
Imran Khan, fo-founder and CEO of Verishop
Startup of the Year: GoodRx

The prescription-discount app GoodRx became one of the first Los Angeles tech companies to go public this year.
Co-founded by former Facebook executive Doug Hirsch and Trevor Bezdek, the Santa Monica company makes money by collecting fees from pharmacy benefits managers.
GoodRx is the most downloaded medical app in the United States and boasts 70,000 pharmacies on its platform. It's also profitable. The company earned $54 million in profit for the first six months ending in June, up from $31 million over the same time last year.
The company expanded into telehealth with the purchase of Heydoctor in 2019.
Finalists
GOAT: Fast-growing global luxury shoe and apparel retailer.
Headspace: A meditation app that recently raised $100 million in debt and equity.
Scopely: A mobile video game company that acquired FoxNextGames from Disney in January.
TikTok: The video-sharing platform was the top grossing app on iOS App Store globally in Q2 2020.
Rachel Uranga
Rachel Uranga is dot.LA's Managing Editor, News. She is a former Mexico-based market correspondent at Reuters and has worked for several Southern California news outlets, including the Los Angeles Business Journal and the Los Angeles Daily News. She has covered everything from IPOs to immigration. Uranga is a graduate of the Columbia School of Journalism and California State University Northridge. A Los Angeles native, she lives with her husband, son and their felines.
https://twitter.com/racheluranga
rachel@dot.la
03:49 PM | October 14, 2022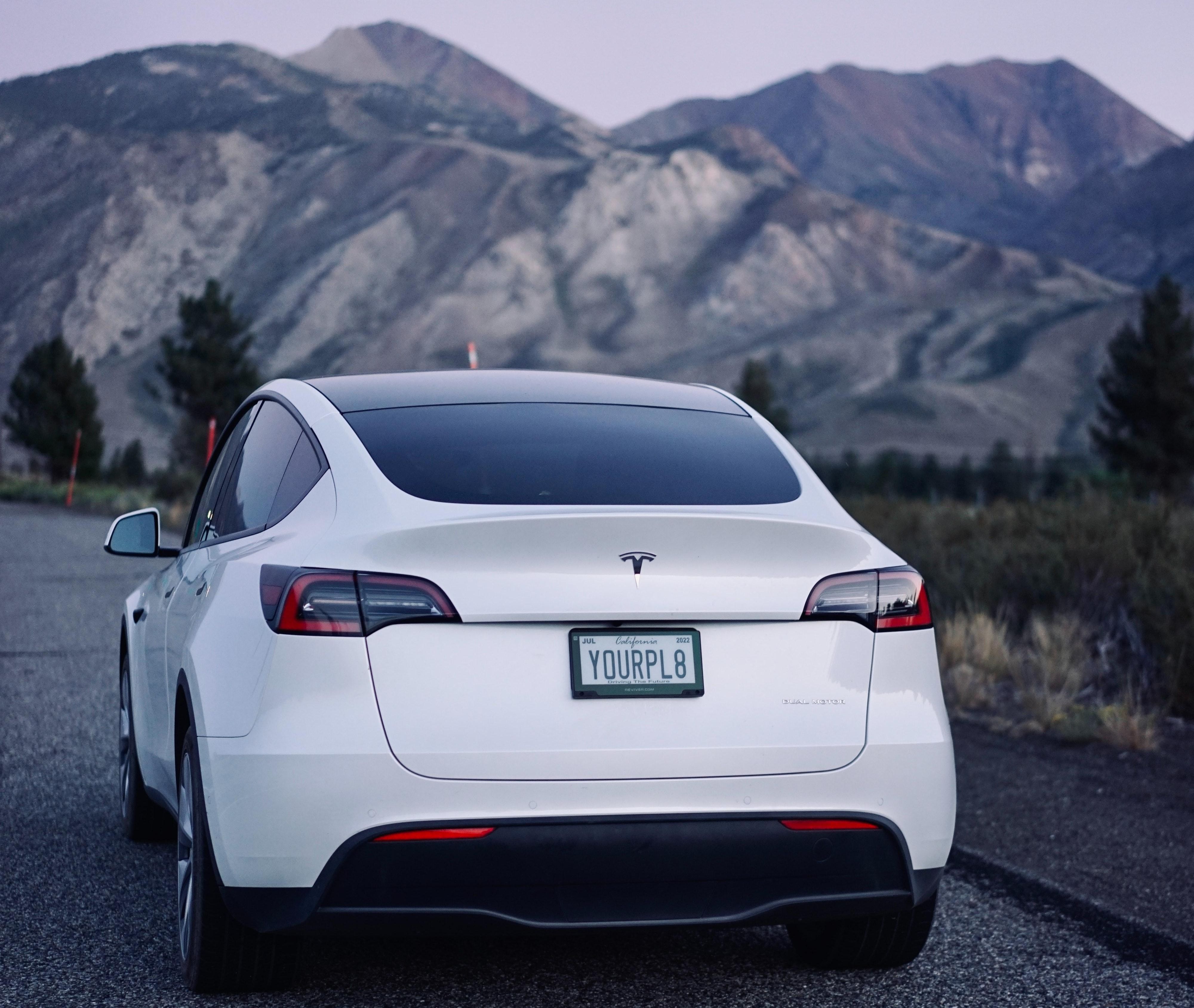 Thanks to a new bill passed on October 5, California drivers now have the choice to chuck their traditional metal license plates and replace them with digital ones.
The plates are referred to as "Rplate" and were developed by Sacramento-based Reviver. A news release on Reviver's website that accompanied the bill's passage states that there are "two device options enabling vehicle owners to connect their vehicle with a suite of services including in-app registration renewal, visual personalization, vehicle location services and security features such as easily reporting a vehicle as stolen."
Reviver Auto Current and Future CapabilitiesFrom Youtube
There are wired (connected to and powered by a vehicle's electrical system) and battery-powered options, and drivers can choose to pay for their plates monthly or annually. Four-year agreements for battery-powered plates begin at $19.95 a month or $215.40 yearly. Commercial vehicles will pay $275.40 each year for wired plates. A two-year agreement for wired plates costs $24.95 per month. Drivers can choose to install their plates, but on its website, Reviver offers professional installation for $150.

A pilot digital plate program was launched in 2018, and according to the Los Angeles Times, there were 175,000 participants. The new bill ensures all 27 million California drivers can elect to get a digital plate of their own.
California is the third state after Arizona and Michigan to offer digital plates to all drivers, while Texas currently only provides the digital option for commercial vehicles. In July 2022, Deseret News reported that Colorado might also offer the option. They have several advantages over the classic metal plates as well—as the L.A. Times notes, digital plates will streamline registration renewals and reduce time spent at the DMV. They also have light and dark modes, according to Reviver's website. Thanks to an accompanying app, they act as additional vehicle security, alerting drivers to unexpected vehicle movements and providing a method to report stolen vehicles.
As part of the new digital plate program, Reviver touts its products' connectivity, stating that in addition to Bluetooth capabilities, digital plates have "national 5G network connectivity and stability." But don't worry—the same plates purportedly protect owner privacy with cloud support and encrypted software updates.

5 Reasons to avoid the digital license plate | Ride TechFrom Youtube
After the Rplate pilot program was announced four years ago, some raised questions about just how good an idea digital plates might be. Reviver and others who support switching to digital emphasize personalization, efficient DMV operations and connectivity. However, a 2018 post published by Sophos's Naked Security blog pointed out that "the plates could be as susceptible to hacking as other wireless and IoT technologies," noting that everyday "objects – things like kettles, TVs, and baby monitors – are getting connected to the internet with elementary security flaws still in place."
To that end, a May 2018 syndicated New York Times news service article about digital plates quoted the Electronic Frontier Foundation (EFF), which warned that such a device could be a "'honeypot of data,' recording the drivers' trips to the grocery store, or to a protest, or to an abortion clinic."
For now, Rplates are another option in addition to old-fashioned metal, and many are likely to opt out due to cost alone. If you decide to go the digital route, however, it helps if you know what you could be getting yourself into.
Steve Huff
Steve Huff is an Editor and Reporter at dot.LA. Steve was previously managing editor for The Metaverse Post and before that deputy digital editor for Maxim magazine. He has written for Inside Hook, Observer and New York Mag. Steve is the author of two official tie-ins books for AMC's hit "Breaking Bad" prequel, "Better Call Saul." He's also a classically-trained tenor and has performed with opera companies and orchestras all over the Eastern U.S. He lives in the greater Boston metro area with his wife, educator Dr. Dana Huff.
steve@dot.la