kara nortman
Though Silicon Valley is still very much the capital of venture capital, Los Angeles is home to plenty of VCs who have made their mark – investing in successful startups early and reaping colossal returns for their limited partners.
Who stands out? We thought there may be no better judge than their peers, so we asked 28 of L.A.'s top VCs who impresses them the most.
The list includes many familiar names. Dana Settle, founding partner of Greycroft, and Mark Mullen, founding partner of Bonfire Ventures, garnered the most votes.
Settle manages West Coast operations for Greycroft, a New York firm with $1.8 billion in assets under management. She is one of only nine of the top 100 VCs nationally who are women, according to CB Insights.
Mullen is a founding partner of Bonfire Ventures, which closed a $100 million second fund in September to continue funding seed stage business-to-business (B2B) software startups. Mullen has also been an angel investor and is an LP in other funds focusing on other sectors, including MaC VC and BAM Ventures.
Below is the list of the top ranked investors by how many votes each received from their peers. When there was a tie, they appear in alphabetical order according to their last name: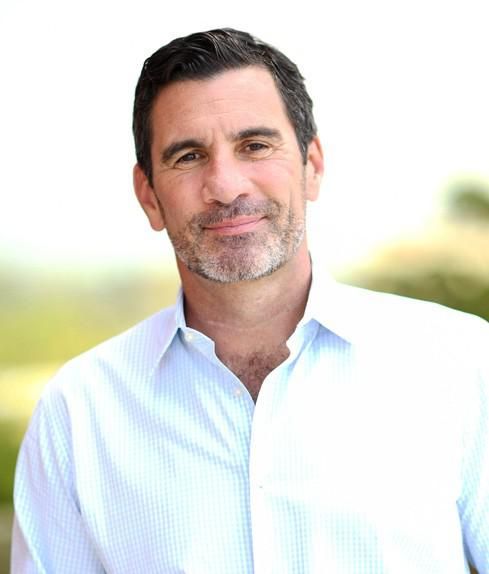 Mark Mullen, Bonfire Ventures
Mark Mullen is a founding partner of Bonfire Ventures. He is also founder and the largest investor in Mull Capital and Double M Partners, LP I and II. A common theme in these funds is a focus on business-to-business media and communications infrastructures.
In the past, Mullen has served as the chief operating officer at the city of Los Angeles' Economic Office and a senior advisor to former Mayor Villaraigosa, overseeing several of the city's assets including Los Angeles International Airport and the Los Angeles Convention Center. Prior to that, he was a partner at Daniels & Associates, a senior banker when the firm sold to RBC Capital Markets in 2007.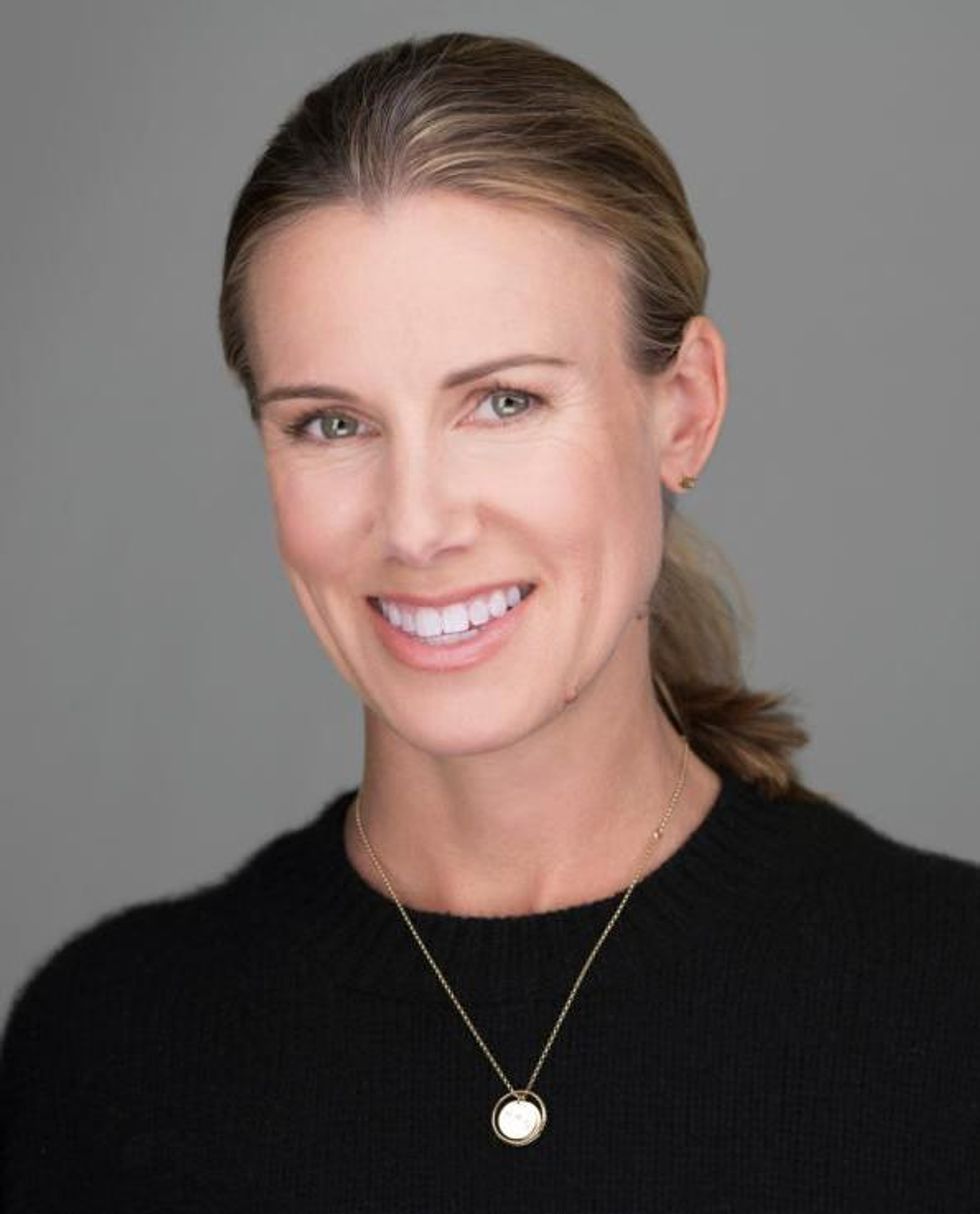 Dana Settle, Greycroft
Dana Settle is a founding partner of Greycroft, heading the West Coast office in Los Angeles. She currently manages the firm's stakes in Anine Bing, AppAnnie, Bird, Clique, Comparably, Goop, Happiest Baby, Seed, Thrive Market, Versed and WideOrbit, and is known for backing female-founded companies.
"The real change takes place when female founders build bigger, independent companies, like Stitchfix, TheRealReal," she said this time last year in an interview with Business Insider. "They're creating more wealth across their cap tables and the cap tables tend to be more diverse, so that gives more people opportunity to become an angel investor." Prior to founding Greycroft, she was a venture capitalist and startup advisor in the Bay Area.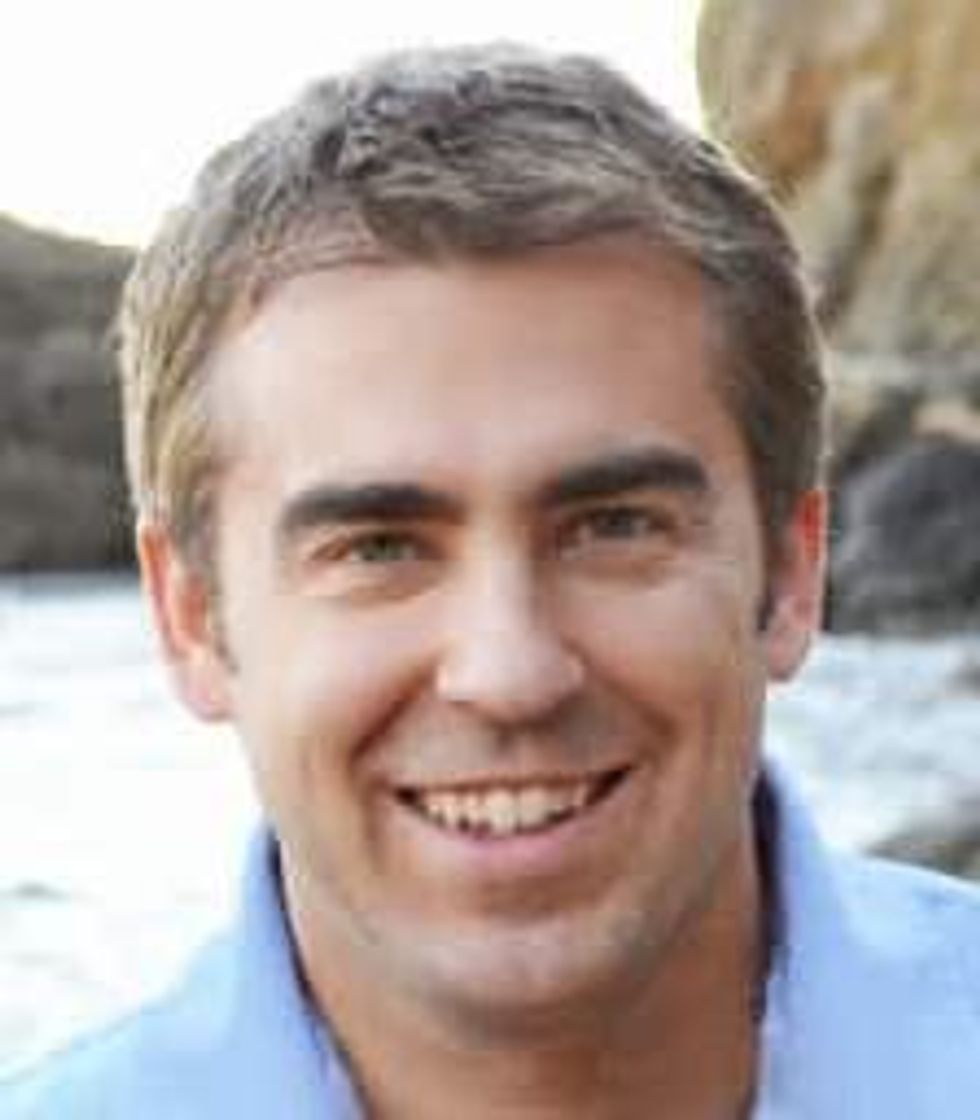 Erik Rannala, Mucker Capital
Erik Rannala is a founding partner at Mucker Capital, which he created with William Hsu in 2011. Before founding Mucker, Rannala was vice president of global product strategy and development at TripAdvisor and a group manager at eBay, overseeing its premium features business.
"As an investor, I root for startups. It pains me to see great teams and ideas collapse under the pressure that sometimes follows fundraising. If you've raised money and you're not sure what comes next, that's fine – I don't always know either," Rannala wrote in a blog post for Mucker.
Mucker has a portfolio of 61 companies, including Los Angeles-based Honey and Santa Monica-based HMBradley.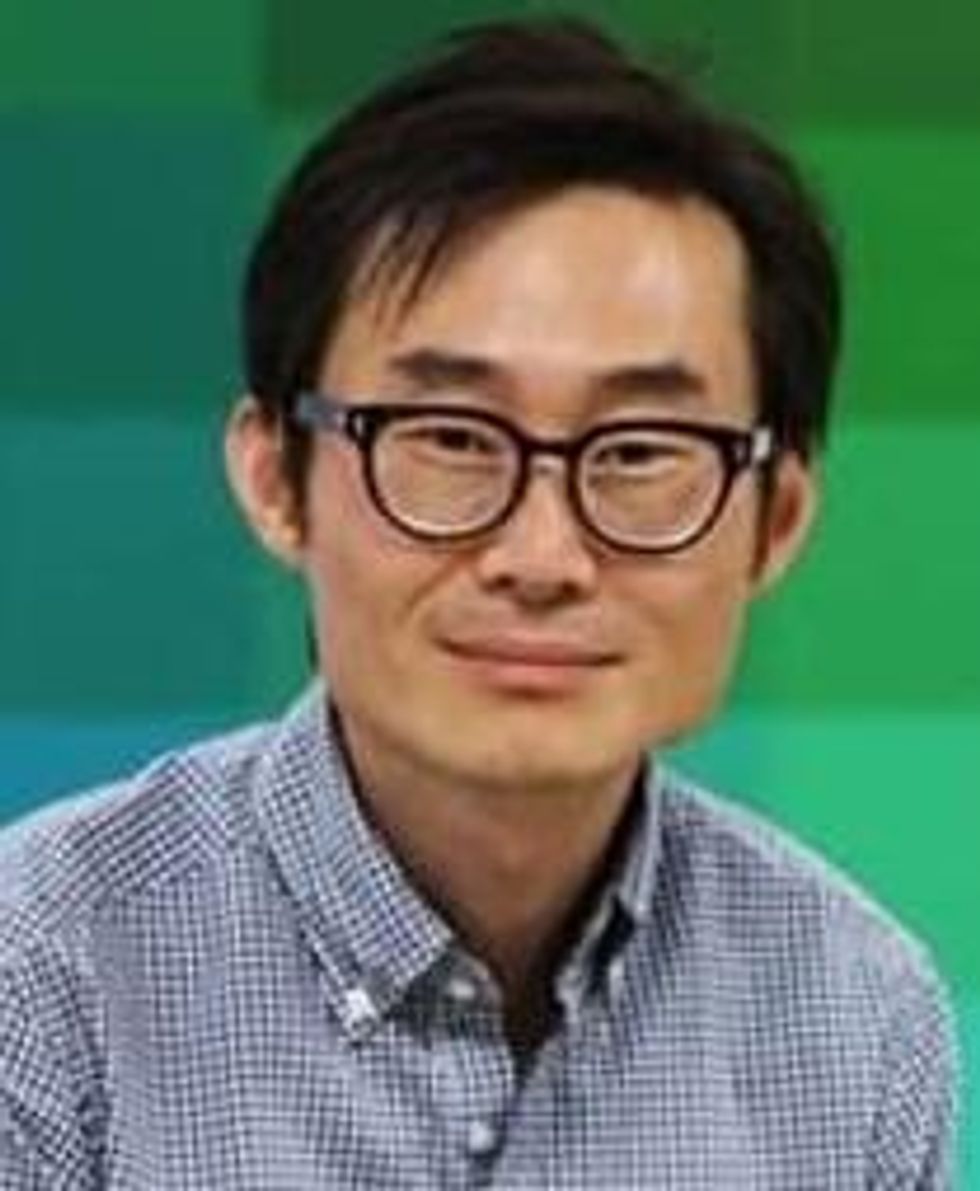 William Hsu, Mucker Capital
William Hsu is a founding partner at the Santa Monica-based fund Mucker Capital. He started his career as a founder, creating BuildPoint, a provider of workflow management solutions for the commercial construction industry not long after graduating from Stanford.
In an interview with Fast Company, he shared what he learned in the years following, as he led product teams at eBay, Green Dot and Spot Runner, eventually becoming the SVP and Chief Product Officer of At&T Interactive: "Building a company is about hiring correctly, adhering to a timeline, and rigorously valuing opportunity. It's turning something from inspiration and creative movement into process and rigor."
These are the values he looks for in founders in addition to creativity. "I like to see the possibility of each and every idea, and being imaginative makes me a passionate investor."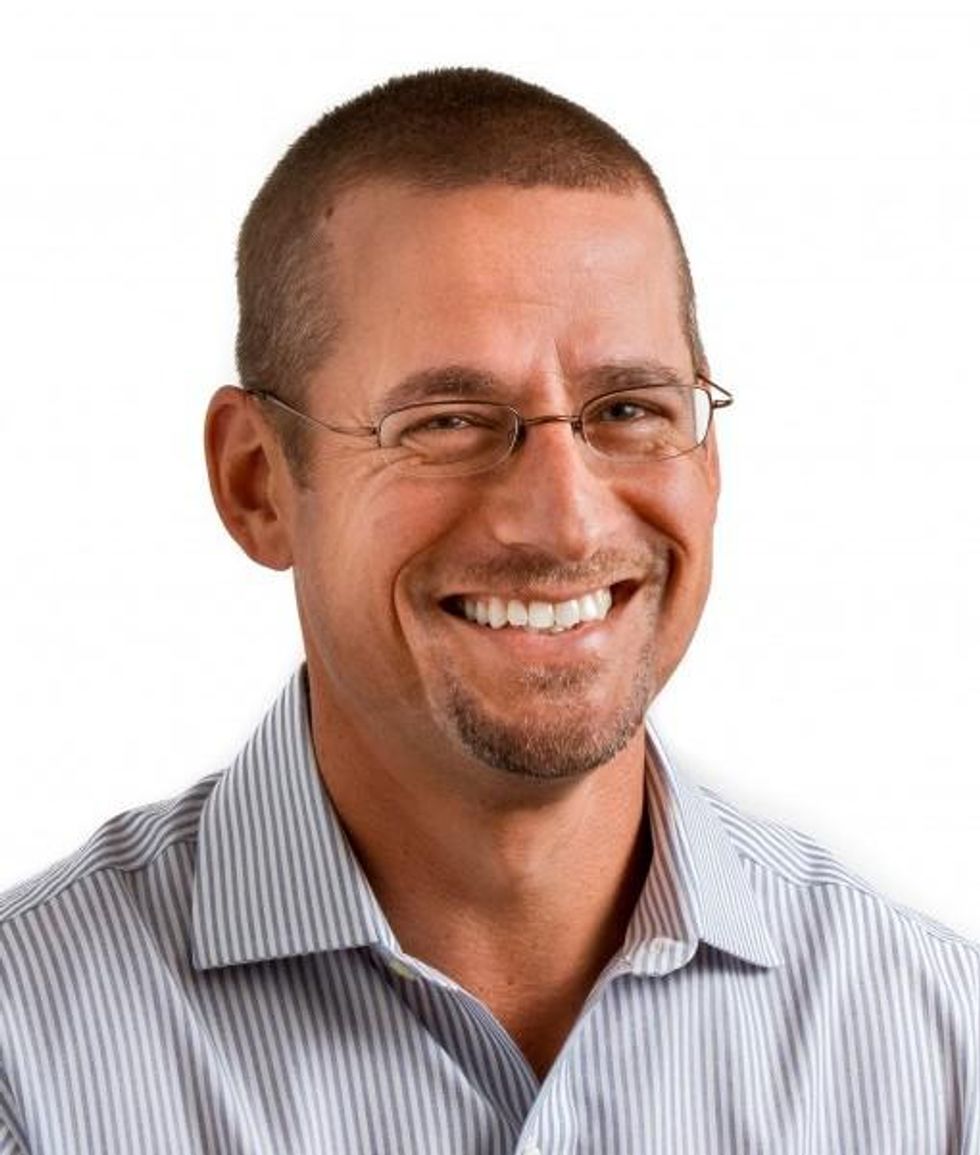 Jim Andelman, Bonfire Ventures
Jim Andelman is a founding partner of Bonfire Ventures, a fund that focuses on seed rounds for business software founders. Andelman has been in venture capital for 20 years, previously founding Rincon Venture Partners and leading software investing at Broadview Capital Partners.

He's no stranger to enterprise software — he also was a member of the Technology Investment Banking Group at Alex. Brown & Sons and worked at Symmetrix, a consulting firm focusing on technology application for businesses.
In a podcast with LA Venture's Minnie Ingersoll earlier this year, he spoke on the hesitations people have about choosing to start a company.
"It's two very different things: Should I coach someone to be a VC or should I coach someone to enter the startup ecosystem? On the latter question, my answer is 'hell yeah!'"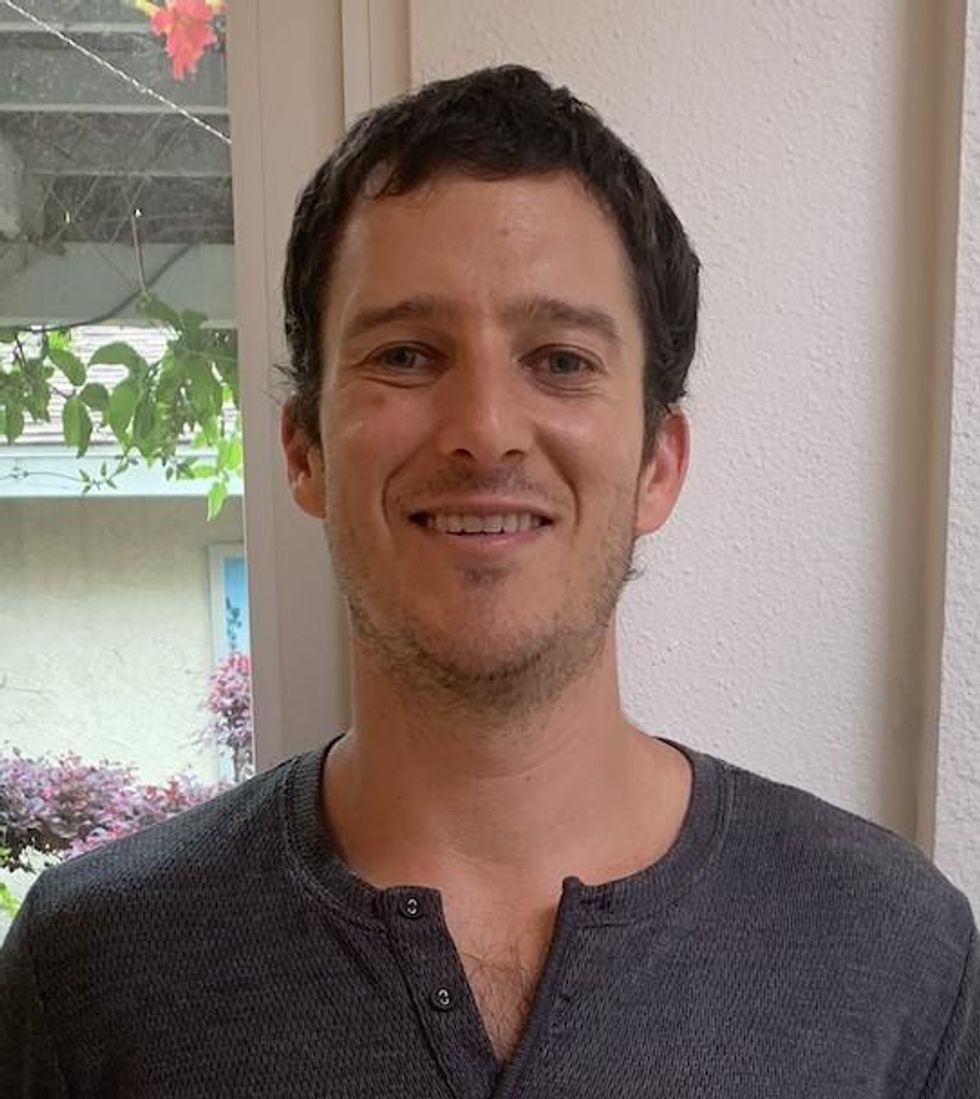 Josh Diamond, Walkabout Ventures
Josh Diamond founded Walkabout Ventures, a seed fund that primarily focuses on financial service startups. The firm raised a $10 million fund in 2019 and is preparing for its second fund. Among its 19 portfolio companies is HMBradley, which Diamond helped seed and recently raised $18 in a Series A round.
"The whole reason I started this is that I saw there was a gap in the funding for early stage, financial service startups," he said. As consumers demand more digital access and transparency, he said the market for financial services is transforming — and Los Angeles is quickly becoming a hub for fintech companies. Before founding Walkabout, he was a principal for Clocktower Technology Ventures, another Los Angeles-based fund with a similar focus.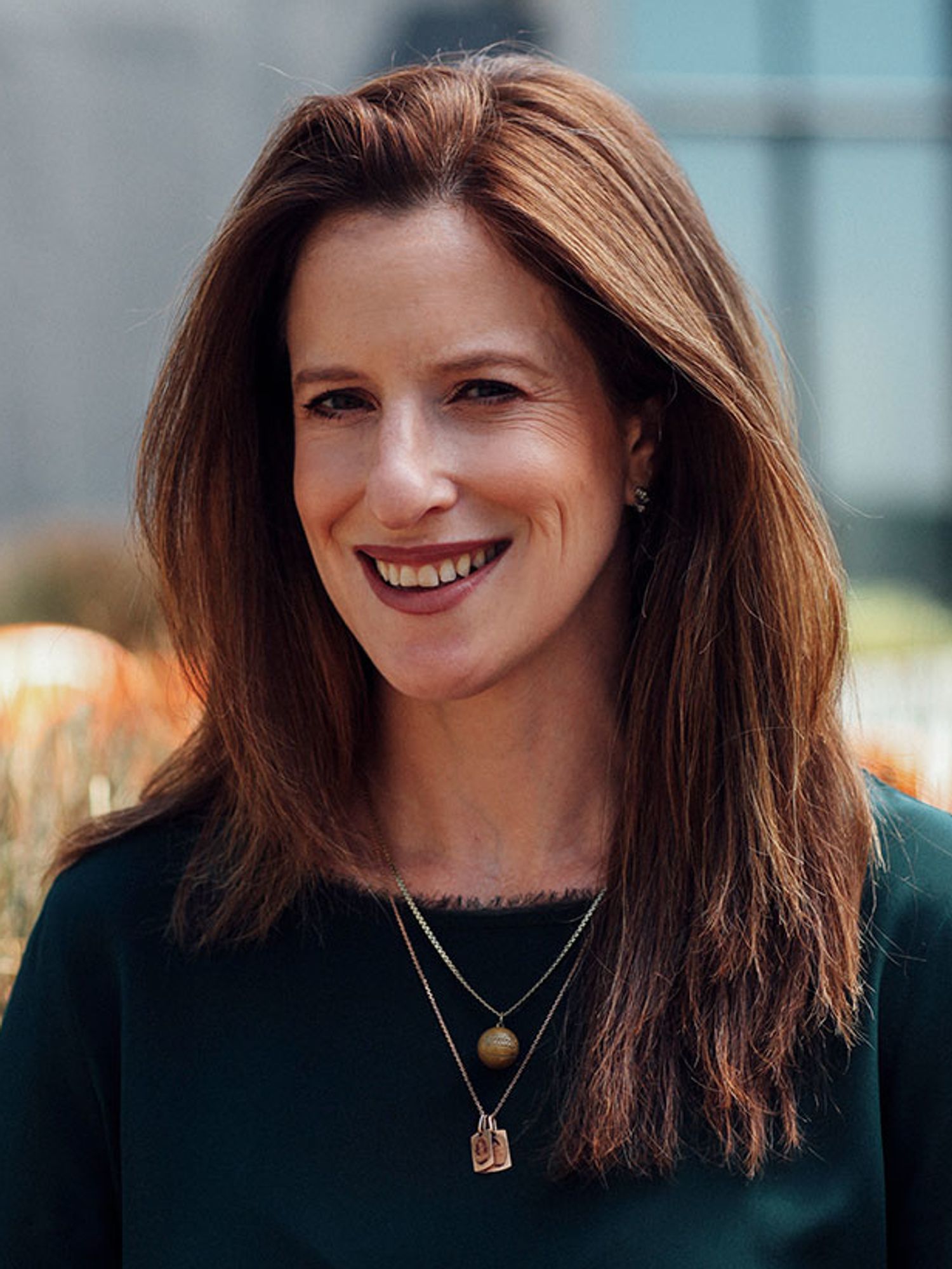 Kara Nortman, Upfront Ventures
Kara Nortman was recently promoted to managing partner at Upfront Ventures, making her one of the few women – along with Settle – to ascend to the highest ranks of a major VC firm.
Though Upfront had attempted to recruit her before she joined in 2014, she had declined in order to start her own company, Moonfrye, a children's ecommerce company that rebranded to P.S. XO and merged with Seedling. Upfront invested in the combination, and shortly after, Nortman joined the Upfront team.
Before founding Moonfrye, she was the SVP and General Manager of Urbanspoon and Citysearch at IAC after co-heading IAC's M&A group.
In an interview with dot.LA earlier this year, she spoke on how a focus for her as a VC is to continue to open doors for founders and funders of diverse backgrounds.

"Once you're a woman or a person of color in a VC firm, it is making sure other talented people like you get hired, but also hiring people who are not totally like you. You have to make room for different kinds of people. And how do you empower those people?"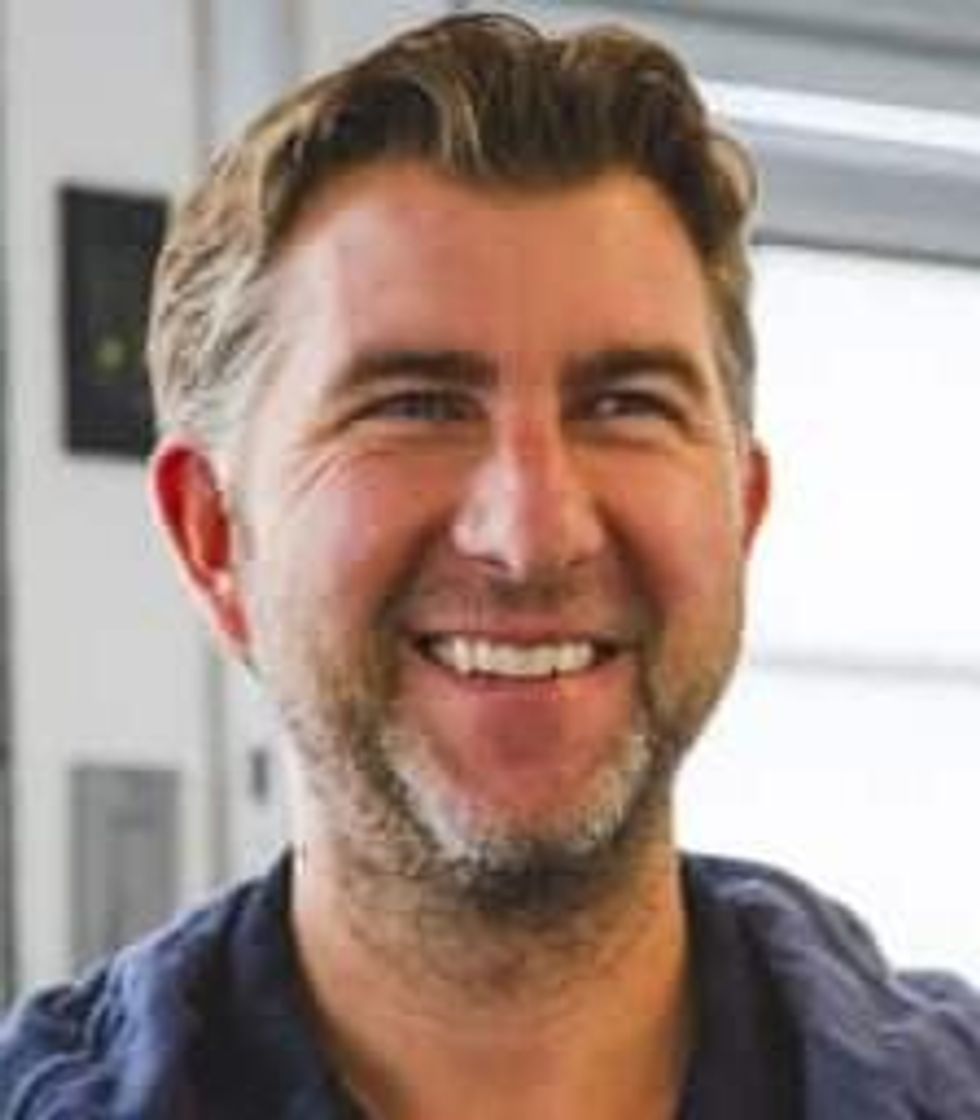 Brett Brewer, Crosscut Ventures
Brett Brewer is a co-founder and managing director of Crosscut Ventures. He has a long history in entrepreneurship, starting a "pencil selling business in 4th grade." In 1998, he co-founded Intermix Media. Under their umbrella were online businesses like Myspace.com and Skilljam.com. After selling Intermix in 2005, he became president of Adknowledge.com.
Brewer founded Santa Monica-based Crosscut in 2008 alongside Rick Smith and Brian Garrett. His advice to founders on Crosscut's website reflects his experience: "Founders have to be prepared to pivot, restart, expect the unexpected, and make tough choices quickly... all in the same week! It's not for the faint of heart, but after doing this for 20 years, you can spot the fire (and desire) from a mile away (or not)."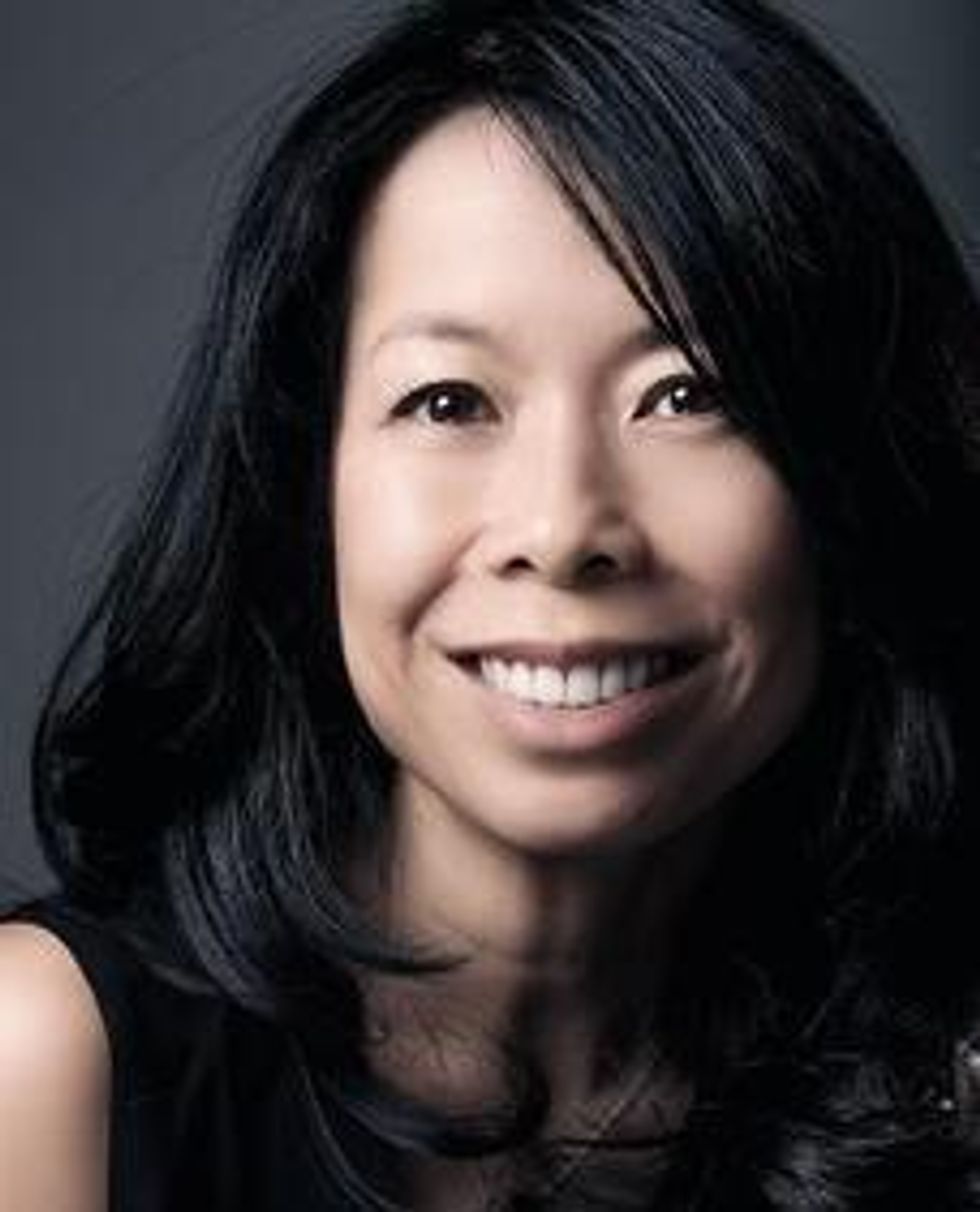 Eva Ho, Fika Ventures
Eva Ho is a founding partner of Fika Ventures, a boutique seed fund, which focuses on data and artificial intelligence-enabled technologies. Prior to founding Fika, she was a founding partner at San Francisco-based Susa Ventures, another seed-stage fund with a similar focus. She is also a serial entrepreneur, most recently co-founding an L.A. location data provider, Factual. She also co-founded Navigating Cancer, a health startup, and is a founding member of All Raise, a nonprofit that supports and provides resources to female founders and funders.
In an interview with John Livesay shortly before founding Fika, Ho spoke to how her experience at Factual helped focus what she looks for in founders. "I always look for the why. A lot of people have the skills and the confidence and the experience, but they can't convince me that they're truly passionate about this. That's the hard part — you can't fake passion."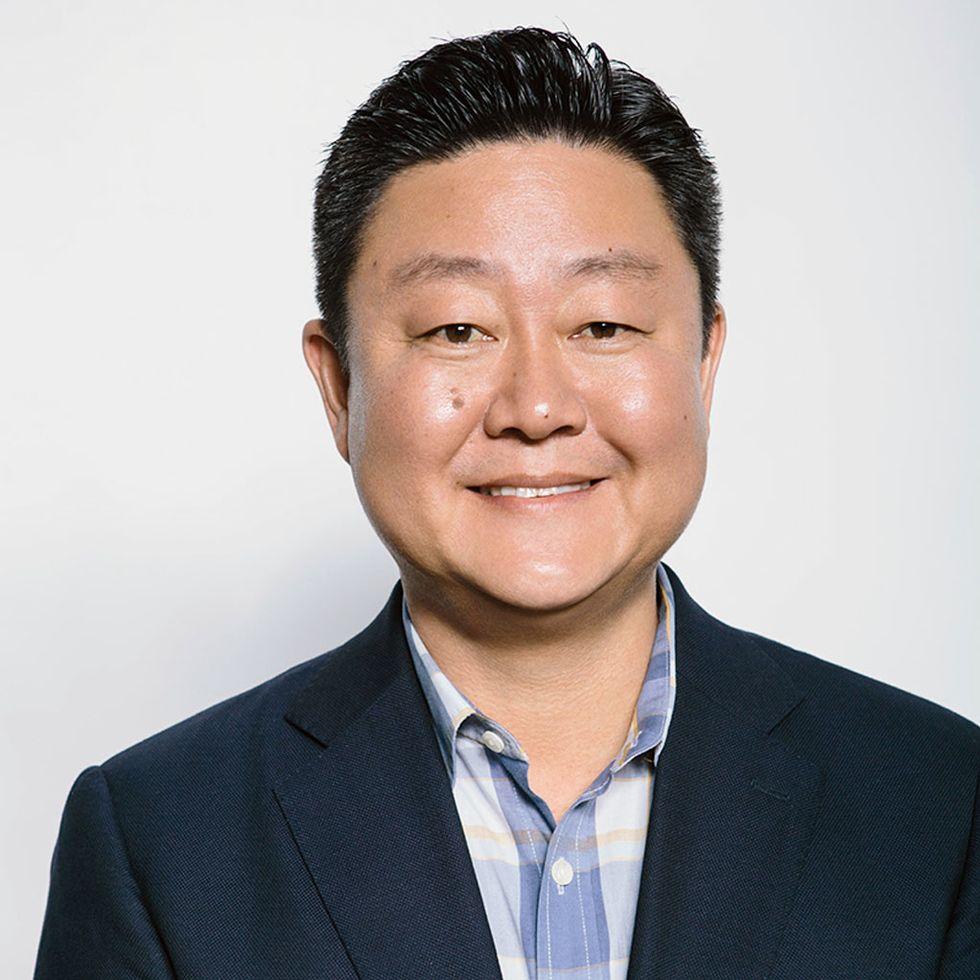 Brian Lee, BAM Ventures
Brian Lee is a co-founder and managing director of BAM Ventures, an early-stage consumer-focused fund. In an interview with dot.LA earlier this year, Lee shared that he ended up being the first investor in Honey, which was bought by PayPal for $4 billion, through investing in founders and understanding their "vibe."
"There's certain criteria that we look for in founders, a proprietary kind of checklist that we go through to determine whether or not these are the founders that we want to back…. [Honey's founders] knew exactly what they were building, and how they were going to get there."
His eye for the right vibe in a founder is one gleaned from experience. Lee is a serial entrepreneur, founding LegalZoom.com, ShoeDazzle.com and The Honest Company.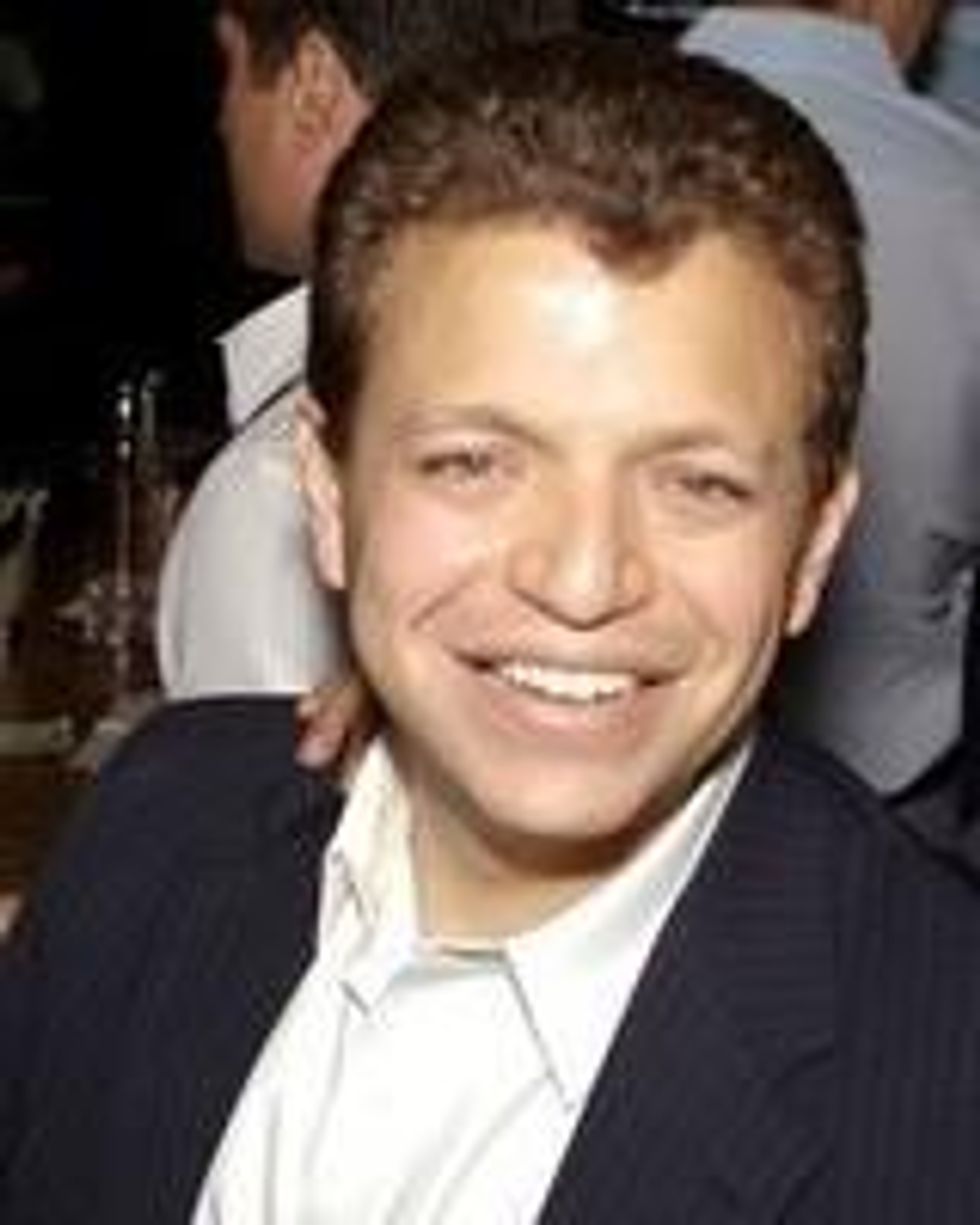 Alex Rubalcava, Stage Venture Partners
Alex Rubalcava is a founding partner of Stage Venture Partners, a seed venture capital firm that invests in emerging software technology for B2B markets. Prior to joining, he was an analyst at Santa Monica-based Anthem Venture Partners, an investor in early stage technology companies. It was his first job after graduating from Harvard, and during his time at Anthem the fund was part of Series A in companies like MySpace, TrueCar and Android.
He has served as a board member in several Los Angeles nonprofits and organizations like KIPP LA Schools and South Central Scholars.
"Warren Buffett says that he's a better businessman because he's an investor, and he's a better investor because he's a businessman. I feel the same way about VC and value investing. Being good at value investing can make you good at venture capital, and vice versa," Rubalcava said in an interview with Shai Dardashti of MOI Global.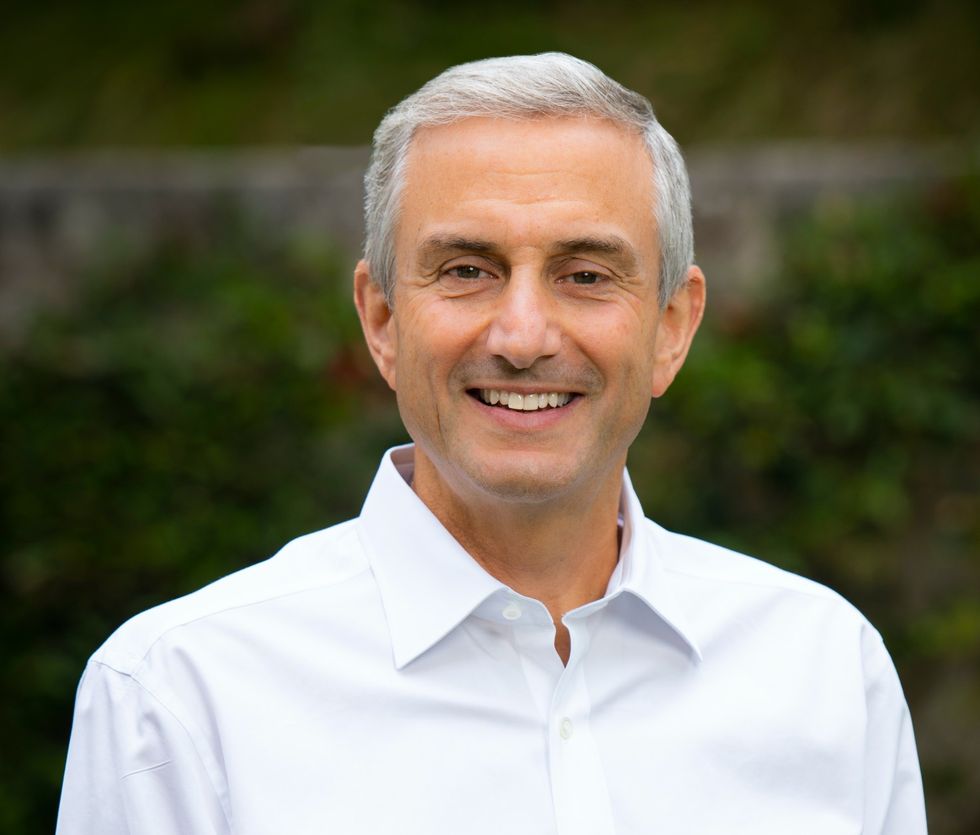 Mark Suster, Upfront Ventures
Mark Suster, managing partner at Upfront Ventures, is arguably L.A.'s most visible VC, frequently posting on Twitter and on his blog, not only about investing but also more personal topics like weight loss. In more normal years, he presides over LA's biggest gathering of tech titans, the Upfront Summit. Before Upfront, he was the founder and chief executive officer of two software companies, BuildOnline and Koral, which was acquired by Salesforce. Upfront backed both of his companies, and eventually he joined their team in 2007.
In a piece for his blog, "Both Sides of the Table," Suster wrote about the importance of passion — not just for entrepreneurs and their businesses, but for the VCs that fund them as well.

"On reflection of the role that I want to play as a VC it is clearly in the camp of passion. I really want to start my journeys only with people with whom I want to work closely with for the next 5–7 years or more. I only want to work on projects in which I believe can produce truly amazing change in an industry or in the world."
Lead art by Candice Navi.
When we started this podcast, people asked if we'd run out of guests after a year of weekly episodes with Los Angeles VCs. Not even close. For this week's episode of L.A. Venture, we hope you enjoy a few highlights from the show.
Hear from:
Kara Nortman
Deb Benton
Mark Suster
Peter Lee
Scott Stanford
Alex Gurevich
Eric Pakravan
Jesse Draper
Courtney Reum
Arjan Schutte
Michael Tam
Dana Settle
Marcos Gonzalez
Want to hear more of L.A. Venture? Listen on Apple Podcasts, Stitcher, Spotify or wherever you get your podcasts.

Kara Nortman is already widely regarded as one of the top VCs in Los Angeles. Now, she is getting a promotion to make it official.
Upfront Ventures, the Santa Monica firm with more than $2 billion in assets under management that Nortman joined as partner in 2014, announced Monday she will become Co-Managing Partner.

Nortman will share the new title with Yves Sisteron, who founded the firm in 1996, and Mark Suster, who came aboard in 2007. But Nortman is quick to point out she's not replacing anyone.
"Yves is not going anywhere and Mark is not going anywhere, but he is 10 years older than me, so I have to be pretty good at this hopefully by the time I'm in my 50s," said Nortman, 44. "It really is an apprenticeship."
Nortman says she is taking a more active role in raising capital for Upfront's next $270 million fund (the firm raises a new vehicle every three years.) Citing SEC regulations, she declined to go into specifics but said fundraising is "going great."
As a native Angeleno, Nortman is a tireless cheerleader of the city's growing tech scene. In 2022, she will also be cheering on Angel City Football Club, L.A.'s new women's professional soccer team she co-founded with top celebrities like Natalie Portman and Serena Williams.
Nortman's promotion also makes her one of the few women who have ascended to the highest ranks of venture capital.
She is a founding member of All Raise, a nonprofit advocating for female founders and funders and a board member of TIME'S UP, created by women in Hollywood to fight harassment and discrimination. In an interview Friday, Nortman talked about her new role, how she gets along with Suster and what investments she's most proud of. She also talked about the fate of the lavish Upfront Summit, which normally brings hundreds of investors and founders to L.A. every January for several days of glitzy parties and panels.
What will this new role entail and how will you split duties with the other managing partners?
It will feel like a big shift maybe to the outside, but it's been a very gradual evolution. In a lot of ways I've already been stepping into this role over the last year or so and doing more on the leadership front, like strategy, hiring and building relationships with the LPs, which is an interesting part of the business. I've always met LPs, but it's almost like moving from the trunk to the back seat to the passenger seat to the driver's seat.
From the outside, you and Mark Suster seem to have such different personalities. Can you give us a window into how you work together?
The funny thing is Mark and I have a lot of similarities. How would I describe our working relationship? It's the best I've had in my career. That doesn't mean it's not without friction at times. It doesn't mean in the early years we didn't bump heads when I thought I knew the business really well because I had done it at Battery Ventures for five years a decade earlier and it had changed a little bit. I had to evolve and understand how to operate in a different market at a different time and all those different things. He's been hard on me but in ways that have really helped me learn and evolve. And now we have very productive differences of opinions and he's still probably right 90% of the time. But in a lot of cases, there is no right.
When you say he's been hard on you, what's an example of something that he has changed about you or tried to change?
He cares deeply about giving me real feedback and that's not always been easy to hear. I think about a performance review I had two or three years ago where I think he typed me up a 10-page essay on my strengths and weaknesses with specific examples and it really kind of changed the way I invested.
I almost have this innate, positive energy that I used to call anxiety around making sure I meet the best people that we can invest in. I was so interested in getting in front of everything that I'd say one of the best things Mark did for me was slow me down. It really kind of goes to a place of developing your own point of view. And I think it's an important thing for women in this industry in particular. We want more people of color to be in leadership roles in this industry. But if we're all using the same inputs as everybody else and making decisions in the same way you just chase a little bit better. You're not actually going to leverage the important part of diversity, which is getting different kinds of thinkers with different kinds of networks.
Now that you are one of the few female VCs in a position of top leadership, what do you see as the key to further breaking up the boys' club and diversifying VC firms?
Once you're a woman or a person of color in a VC firm, it is making sure other talented people like you get hired, but also hiring people who are not totally like you. You have to make room for different kinds of people. And how do you empower those people? How do you support their process of making investments so they can win things when they don't have a huge portfolio? How do you bring the weight of the firm behind their process? It's really hard in the beginning. And so those first two years and having an awareness around mentorship and allowing that person to make mistakes and giving them the room to go slowly and get things wrong and really speak and have presence and feel like in their comfort zone is really important.
Over your decade-plus of doing this in L.A., what investment are you most proud of?
That's like asking to pick your favorite child! (laughs).
Is that an unfair question?
Totally! I'll just mention a few different things. When I got to L.A., the first startup I was involved with was Tinder. I recruited Sean Rad into IAC [the holding company that owns brands across 100 countries] to build something totally different, and during a hackathon, he built Tinder. It's turned out to be one of the biggest brands of its time.
Then I would go to a company like Fleetsmith, which was bought by Apple earlier this year in the middle of COVID when no one was buying anything. [The startup automates Apple device management.] I got to know those guys when they were just starting. I did their $7 million Series A and they were talking about things at the time that everybody thought was a little bit nuts. While they were in the Bay Area all three founders were from L.A. and this is a Mac town. I think I got the Mac thesis pretty quickly at a time when it was not as obvious and everyone was like, "if Apple's not doing it, there must be a reason."
A final one I'll mention is Parachute Home, which was my very first investment when I got to Upfront. [It makes modern bedding, bath, linens and other home decor essentials.] I think it reflects all the great parts of L.A. But it is built on technology. The headless eCom platform they built with data science around driving repeat rates and increasing load times is done so incredibly well.
What can you tell us about next year's Upfront Summit?
We are definitely doing something and it's going to be in a different form. Obviously, in a COVID world it's not going to be what it was in in 2020.
How much time are you spending on Angel City?
It's an important part of my life and my community but we have a full time CEO who is exceptional, Julie Irman.
What has surprised me is how much overlap there is between my day job and Angel City. One of those things about L.A. is we can sit at the intersection of tech, business, brand, celebrity and really think about community. I may take things away from my DevOps cloud cyber security companies by how we're building community at Angel City because they're doing very similar things where they're testing open source strategies. It sounds a little bit of a stretch, but I really like to think about systems and how different parts of my life influence my job.
***This interview has been edited for brevity and clarity.
**Upfront Ventures is an investor in dot.LA.