jesse draper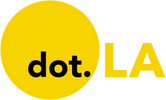 Get in the KNOW
on LA Startups & Tech
X
jesse draper
As the founding partner of Halogen Ventures, Jesse Draper and her team are betting big on early-stage, female-founded companies with billion-dollar potential.
In this episode of the Behind Her Empire podcast, Draper discusses how she deals with rejection as a VC and how women can gain self confidence as entrepreneurs.
"Don't look at a no as a bad thing. Look at it as a 'no for now'. Or maybe you're not talking to the right person. And also, you can turn it around," Draper said.
Draper's firm, Halogen Ventures, focuses on investing and growing consumer tech companies led by female and co-ed teams.

Before launching Halogen, Draper had a TV series called "The Valley Girl Show" where she interviewed entrepreneurs including Mark Cuban and Richard Branson. While she did get to talk to some female founders there, she said many were too early in their careers to be featured.
Draper grew up with an investor mindset from an early age. At around 10, her father bought her a share of Mattel because she loved its popular doll product, Barbie.
But even with that early exposure to markets, Draper said she had a difficult time entering the venture capital world as a woman. Networking became important as a way to be taken seriously and make the connections she needed to make.
"You know, this isn't talked about enough: You have to lose a lot of money to make money in VC. And I think people need to understand that you can't go out, raise a fund and invest in, like, five deals," Draper said.
She is a fierce advocate for investing in women and the opportunity for using technology and innovation to solve some of the biggest issues facing women and families today. Halogen Ventures, launched in 2015, now has more than 70 companies in its portfolio, including theSkimm, Babylist, ThirdLove and The Flex Company.
Jesse was listed by "Marie Claire" Magazine as one of the '50 Most Connected Women in America'. She is also a regular commentator on Cheddar, CNBC and CNN.
In this episode, Draper gets candid about why she didn't think she could be a venture capitalist and how she overcame her own struggles with imposter syndrome and she shares her advice for anyone looking to manage burnout: delegate and make time for rest.
Hear more of the Behind Her Empire podcast. Subscribe on Stitcher, Apple Podcasts, Spotify, iHeart Radio or wherever you get your podcasts.
dot.LA Engagement Intern Joshua Letona contributed to this post.
When we started this podcast, people asked if we'd run out of guests after a year of weekly episodes with Los Angeles VCs. Not even close. For this week's episode of L.A. Venture, we hope you enjoy a few highlights from the show.
Hear from:
Kara Nortman
Deb Benton
Mark Suster
Peter Lee
Scott Stanford
Alex Gurevich
Eric Pakravan
Jesse Draper
Courtney Reum
Arjan Schutte
Michael Tam
Dana Settle
Marcos Gonzalez
Want to hear more of L.A. Venture? Listen on Apple Podcasts, Stitcher, Spotify or wherever you get your podcasts.

Women entrepreneurs, especially those of color, don't have the same buy-in from investors as their male counterparts, but that shouldn't deter them. That's the advice of four women startup founders and investors during a panel on equity at The dot.LA Summit.
"We can't let the data stop us, especially as women," said Morgan DeBaun, founder and CEO of Blavity, who said she hit roadblocks six years ago when trying to get her media company geared toward Black millennials funded.
The panel, "Locked Out in Lockdown," also featuring Bonfire Ventures principal Jennifer Richard, Halogen Ventures General Partner Jesse Draper and Suma Wealth co-founder and CEO Beatriz Acevedo, explored the deep inequities that remain for women.
Earlier this week, dot.LA's Tami Abdollah, who hosted the event, reported that VC investment in female-founded companies in Los Angeles dropped 70% in the third quarter compared to last year. Meanwhile, all male-founded companies saw a bump of 385%.
"As our country is going through a movement, after Ahmaud Arbery and George Floyd, there has been a much bigger emphasis on diversity of race," Richard said. "Of course I want more women to have access to capital, but when you look at the access to white women versus Black women, it's still very different. There's no equality until everyone is getting it."
The investment world is largely dominated by white men and has been under fire for failing to diversify. Pitchbook has no data on people of color, a point panelists said underscores just how far female founders and investors of color are from reaching equity.
Draper, who invests in early-stage, female-funded tech companies, said backing diverse companies is a smart investment that few firms are making. In September, she published published an article on Medium called "Investing in Women Isn't a Fucking Charity."
"VCs are all out there to make money," she said. "We're greedy, greedy people. If you want to make money, invest in women."
Draper said although she wants to see more investment in women-led companies, she realizes that this is a hard road for anyone and that founders need to be ready for rejection.
"I often do have CEOs come pitch me and say, 'Well everyone said no already'," Draper said. "Well who's everyone? Go pitch 100 and come back to me. If you're a startup founder, you have to keep going. It's a grind."
Acevedo said she often found herself pitching to investors who hadn't been exposed to the Latino community from which she comes. She said she often finds herself explaining her experiences to them. But, she doesn't view it as a negative, rather she sees an opportunity to expose investors to the community that she wants to serve.
"I thought, 'there's no one like me'," she said. "Nobody knows what I know better, nobody has my upbringing. Being me is my superpower. My experiences, my immigrant status, what my parents went through with their finances that now I'm trying to solve for my community. Be proud of everything that others might perceive as a weakness."