As Restaurants Scramble for Workers, It's 'Order Up' for Miso Robotics and Its Burger-Flipping Robot
Inside Wavemaker Labs' Push to Automate Restaurants
David Shultz
David Shultz is a freelance writer who lives in Santa Barbara, California. His writing has appeared in The Atlantic, Outside and Nautilus, among other publications.
07:00 AM | December 11, 2021
Like so many other sectors, the restaurant industry continues to face a severe labor shortage.

The November 2021 jobs report found that employment in the leisure and hospitality sector was down by 1.3 million, or 7.9%, since February 2020—bad enough to prompt U.S. Labor Secretary Martin Walsh to admit he saw "room for improvement" in the industry.
But there's no simple solution: A rising federal minimum wage, the option of the gig economy, a pandemic, and new attitudes about work and employment, have made it nearly impossible for restaurants to retain employees.
But for fast food restaurants, there appears to be a solution—albeit a controversial one—to bypass the worker shortage: remove workers from the equation altogether. Indeed, the industry appears to be on the cusp of a transition towards automation, and Los Angeles is situated at the center of the coming storm.
---
Wavemaker Labs is a Santa Monica-based incubator focused on automating the entire food industry supply chain "from seed to fork," said Wavemaker founder and CEO Buck Jordan.
The company has focused on automating fast food and restaurant kitchens. It recently announced an ambitious robotics project with Nommi, which is working to create what's basically a fully autonomous vending machine that dishes out Michelin-star-quality grain bowls. It was also one of the early backers of Miso Robotics, a company that's making robots that can run a fry station or a drink station in a fast-food restaurant
Los Angeles is an auspicious proving ground for these technologies.
"California, especially Southern California, is a restaurant hub," said Jake Brewer, Miso's Chief Strategy Officer. "You have Panda, you have Chipotle, you have Taco Bell, Del Taco. You have these big brands that are centered there."
These business opportunities, in combination with a strong pipeline of talent from schools like Cal Tech, have allowed Wavemaker Labs to form partnerships and pilot programs.
"It's where food and tech meet," said Brewer. "The food creativity in LA is unlike anywhere else and the tech creativity is unlike anywhere else. If two people live together long enough they either become friends or they kill each other. In this instance they became friends."
Miso Robotics
Miso Robotics has been operating since 2016, but the company has only recently begun testing their tech in the wild.
Miso has 15 robots deployed in restaurants across America and has inked pilot deals with 12 restaurant brands including Buffalo Wild Wings, CaliBurger, and Compass Levy. The plan, according to Brewer, is to have hundreds of robots operational by the end of next year, and thousands by the end of 2023.
Currently, Miso offers three different solutions for the quick service restaurant industry, all of which are designed to help with back of house operations. The first two are robots that can run different stations, specifically the deep fryers and the drink stations.
The robots, known as Flippy and Sippy, effectively replace workers at these stations and—according to Miso—offer improved efficiency. The third piece of technology is an AI-powered camera training platform that helps new hires understand how to assemble orders and run the back of house.
Miso recently started a pilot with White Castle in 2020 for their robotic fry cook. The bot basically operates the deep fryer and the grill in the back of house, which is one of the most demanding jobs with the highest turnover rate in the industry, lasting on average, less than one year and often less than 6 months.
White Castle, Brewer says, was an especially challenging partnership for the company due to the large number of fried items on the menu, the high volume of the restaurant, and the brand's complex limited time offer schemes. Still, the robot earned its keep, and White Castle is looking to add more Flippy units to its stores in 2022.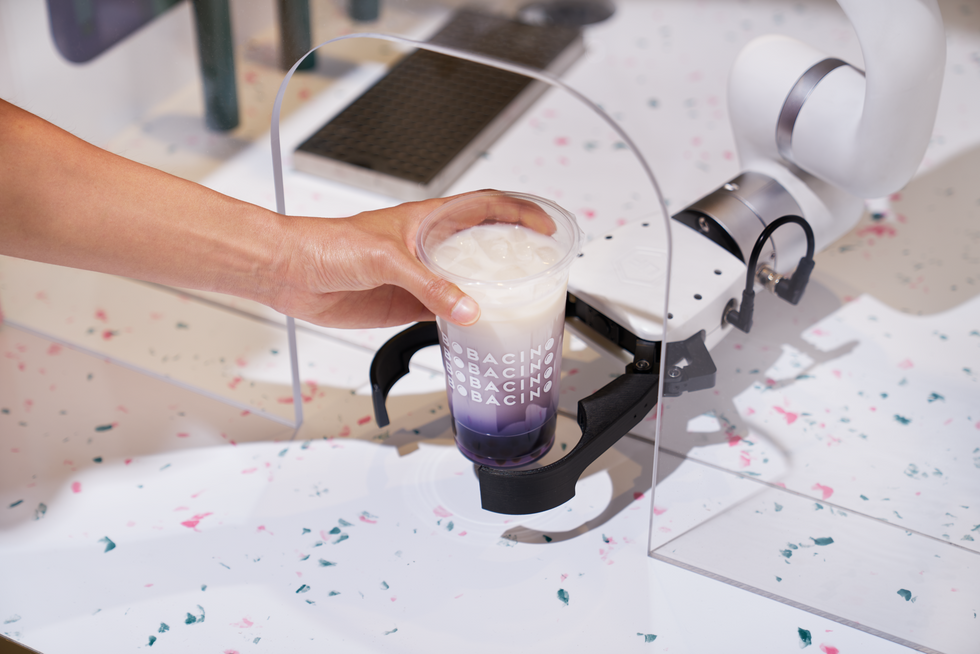 Bobacino robots are set for the food automation age. dot.la
Nommi
Nommi represents an arguably more ambitious vision of the future of fast food. The idea behind Nommi is to make the kitchen fully autonomous. Humans still have to oversee operations or perhaps clean and maintain the machines, but the idea behind Nommi is basically to make a vending machine that serves hot, fresh meals.
The technology follows in the shoes of other kiosk-style operations developed by Wavemaker. The incubator has already dabbled in a pizza kiosk (Piestro) and an autonomous boba-tea maker (Bobacino), but Nommi is considerably more ambitious both in terms of scale and what it might ultimately mean for the future of the industry.
The prototype Nommi kitchen makes bowl-style meals—think noodles plus chicken or rice plus veggies. All of the cooking, chopping, seasoning etc. is handled by a series of robots and the ingredients are dispensed into a bowl atop a small autonomous cart and delivered to a person.
The project has drawn the backing of former Iron Chef Koumei Nakamura, and prototypes are currently in development. "He's real serious about his food," said Jordan, who, in addition to his role as Wavemaker's CEO, is also CEO at Nommi. Jordan says that consumers can expect to see Nommi pilot programs "in the wild" as early as the end of next year, with production versions following another year after that.
Brewer says the pandemic initially depressed in-store fast food purchases by upwards of 70%, but delivery and takeout numbers went through the roof and have remained high ever since. If this trend is here to stay, Jordan thinks Nommi may represent the future model of fast food.
"In five to seven years, what I think you're going to see is a lot of major brands starting to design their menus to be automated," he said. "When you can fully automate a menu, all of a sudden your real estate costs get cut by two thirds or three quarters because you have a kitchen in a box. Your labor goes to almost nothing."
While the pricing schemes haven't been worked out yet, Jordan's hoping Nommi can deliver high-quality food at fast-casual prices.
"We know that the economics are so good for the Nommi machine that we sort of 4x the profitability of a comparable restaurant that's operating in analog," he said. "We think that allows us to really deliver Michelin star quality at a really affordable price. I would love to offer a grain bowl for $7."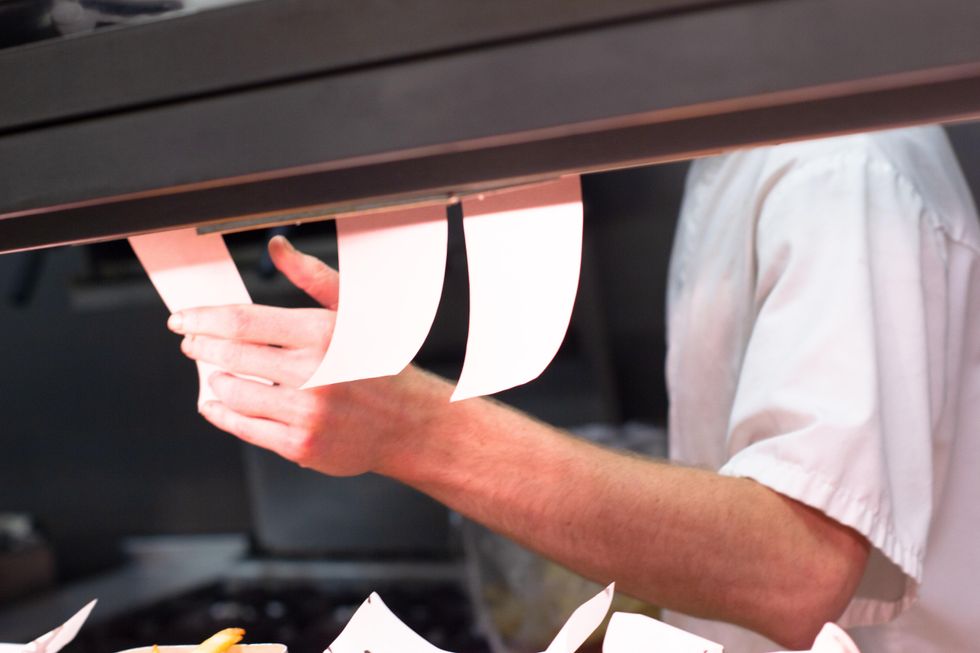 What About the Workers?
An average McDonald's franchise employs between 50 to 150 people. A fully autonomous kitchen will still need humans to clean and service the machines. People will be required to repair damaged equipment. Delivery men will still drive raw goods to the machines. Someone will likely need to oversee the whole operation.
But even still, making a kitchen autonomous represents the loss of dozens of jobs. "Is it going to be one job lost and one job gained here? I doubt it. There will be a shift," said Jordan.
Mark Muro, who studies automation at the Brookings Institute, says the thing he's most concerned about is the loss of entry level jobs.
"It's not always clear how you get started in America's economy," he said. "But one thing there's always been is working in a restaurant or low-end retail. That could be a serious problem for teenage and 20-something workers."
He also points out that underrepresented groups, who've historically taken low paying, difficult jobs, may be disproportionately impacted by automation in the sector.
Conversely, automation holds tremendous promises for business owners and potentially for consumers as well if costs decrease and consistency and quality improve. These aren't groundbreaking concepts, but they're ones that the industry will be forced to confront if automation becomes widespread.
"I don't think we're going to uninvent these technologies," said Muro. The best we can do, in his eyes, is to give workers fair warning that their jobs are on the chopping block and provide opportunities for them to retrain.
Likewise, Jordan believes automation is coming one way or another. He points to the development of the tractor and other technological advances which, in the past, put large numbers of laborers out of jobs, but ultimately created more agricultural industry overall.
"My first job was making pizza at Valley Pizza in Woodland Hills," he said. "I don't think my son, when he's 18 years old, is going to have that job available to him."
Correction: An earlier version of this post stated that Wavemaker had just finished a pilot with Miso. That project just began.
David Shultz
David Shultz is a freelance writer who lives in Santa Barbara, California. His writing has appeared in The Atlantic, Outside and Nautilus, among other publications.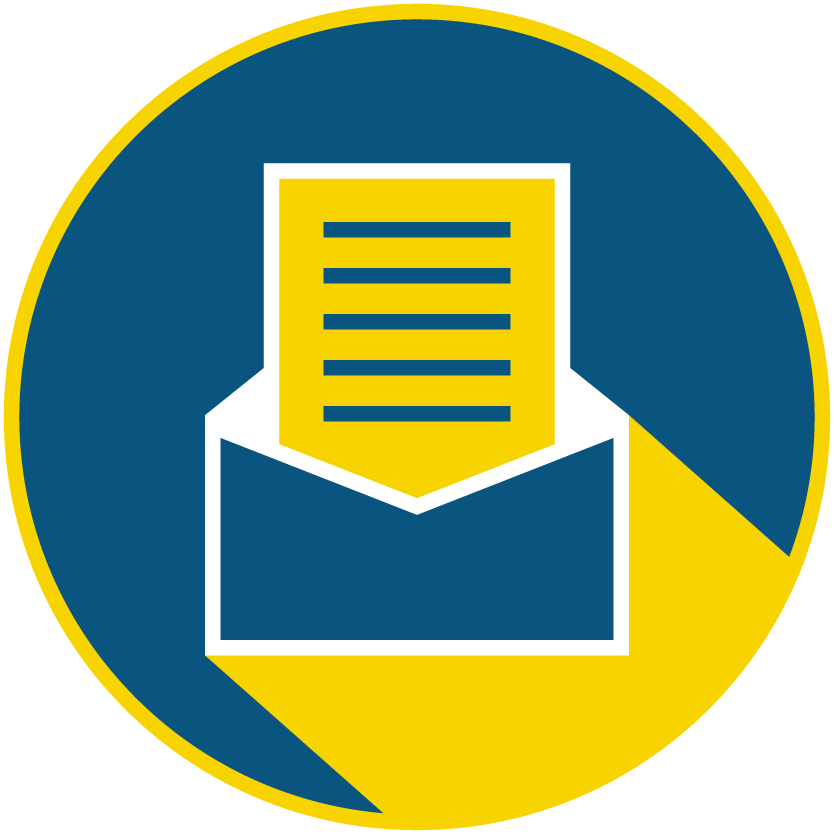 Subscribe to our newsletter to catch every headline.
08:00 AM | January 11, 2021
Image by Candice Navi
Though Silicon Valley is still very much the capital of venture capital, Los Angeles is home to plenty of VCs who have made their mark – investing in successful startups early and reaping colossal returns for their limited partners.
Who stands out? We thought there may be no better judge than their peers, so we asked 28 of L.A.'s top VCs who impresses them the most.
The list includes many familiar names. Dana Settle, founding partner of Greycroft, and Mark Mullen, founding partner of Bonfire Ventures, garnered the most votes.
Settle manages West Coast operations for Greycroft, a New York firm with $1.8 billion in assets under management. She is one of only nine of the top 100 VCs nationally who are women, according to CB Insights.
Mullen is a founding partner of Bonfire Ventures, which closed a $100 million second fund in September to continue funding seed stage business-to-business (B2B) software startups. Mullen has also been an angel investor and is an LP in other funds focusing on other sectors, including MaC VC and BAM Ventures.
Below is the list of the top ranked investors by how many votes each received from their peers. When there was a tie, they appear in alphabetical order according to their last name: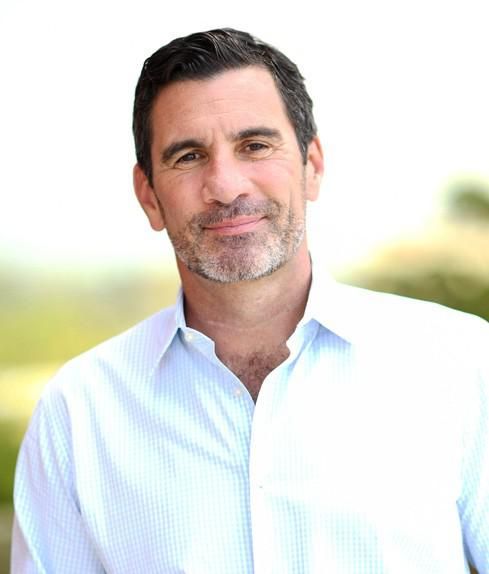 Mark Mullen, Bonfire Ventures
Mark Mullen is a founding partner of Bonfire Ventures. He is also founder and the largest investor in Mull Capital and Double M Partners, LP I and II. A common theme in these funds is a focus on business-to-business media and communications infrastructures.
In the past, Mullen has served as the chief operating officer at the city of Los Angeles' Economic Office and a senior advisor to former Mayor Villaraigosa, overseeing several of the city's assets including Los Angeles International Airport and the Los Angeles Convention Center. Prior to that, he was a partner at Daniels & Associates, a senior banker when the firm sold to RBC Capital Markets in 2007.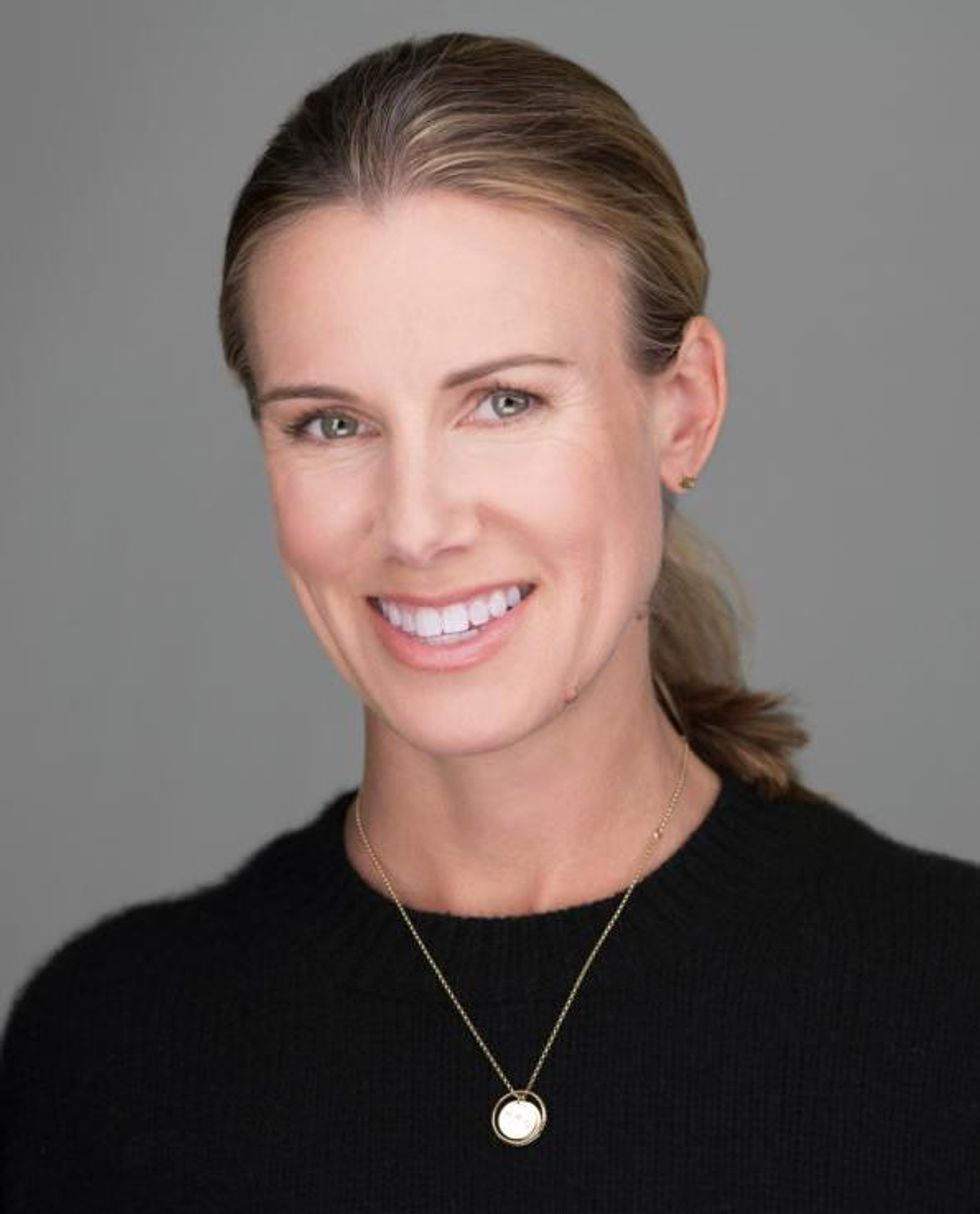 Dana Settle, Greycroft
Dana Settle is a founding partner of Greycroft, heading the West Coast office in Los Angeles. She currently manages the firm's stakes in Anine Bing, AppAnnie, Bird, Clique, Comparably, Goop, Happiest Baby, Seed, Thrive Market, Versed and WideOrbit, and is known for backing female-founded companies.
"The real change takes place when female founders build bigger, independent companies, like Stitchfix, TheRealReal," she said this time last year in an interview with Business Insider. "They're creating more wealth across their cap tables and the cap tables tend to be more diverse, so that gives more people opportunity to become an angel investor." Prior to founding Greycroft, she was a venture capitalist and startup advisor in the Bay Area.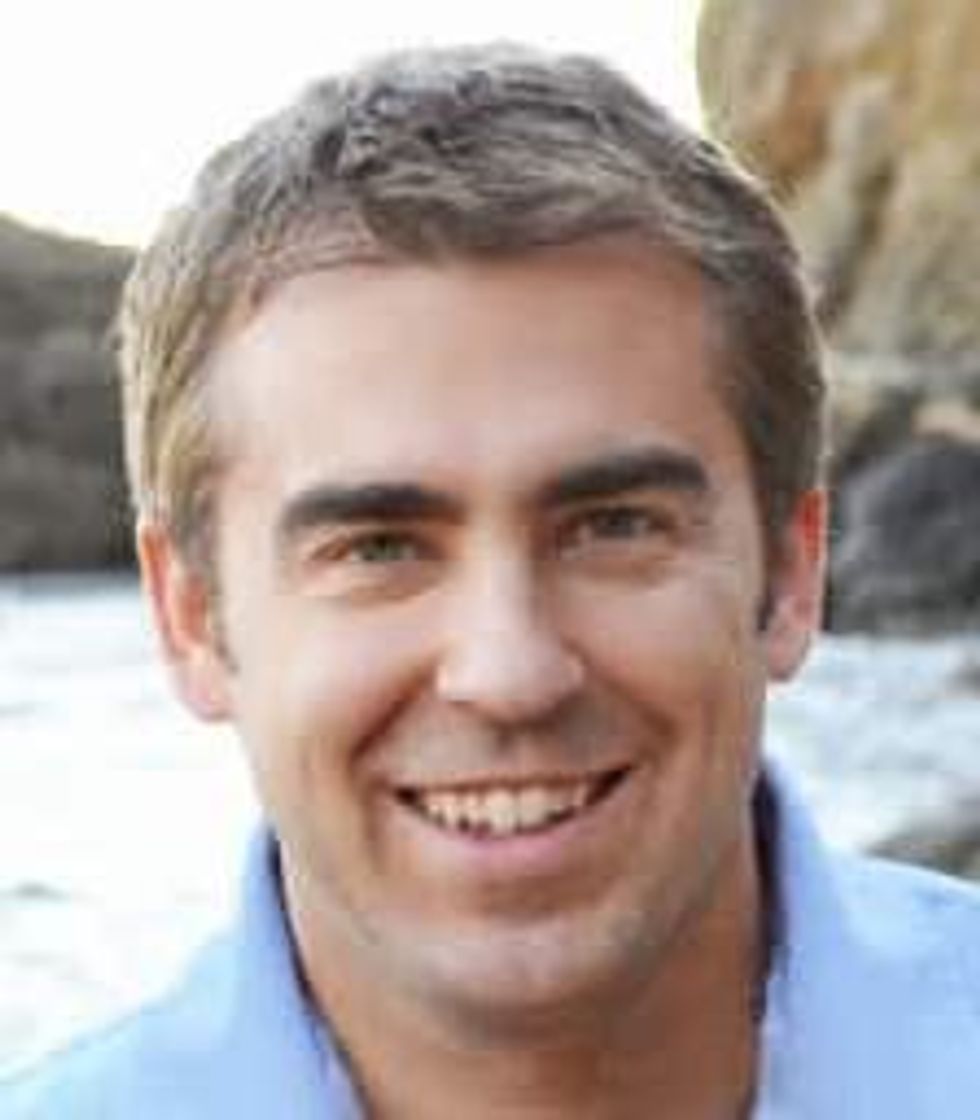 Erik Rannala, Mucker Capital
Erik Rannala is a founding partner at Mucker Capital, which he created with William Hsu in 2011. Before founding Mucker, Rannala was vice president of global product strategy and development at TripAdvisor and a group manager at eBay, overseeing its premium features business.
"As an investor, I root for startups. It pains me to see great teams and ideas collapse under the pressure that sometimes follows fundraising. If you've raised money and you're not sure what comes next, that's fine – I don't always know either," Rannala wrote in a blog post for Mucker.
Mucker has a portfolio of 61 companies, including Los Angeles-based Honey and Santa Monica-based HMBradley.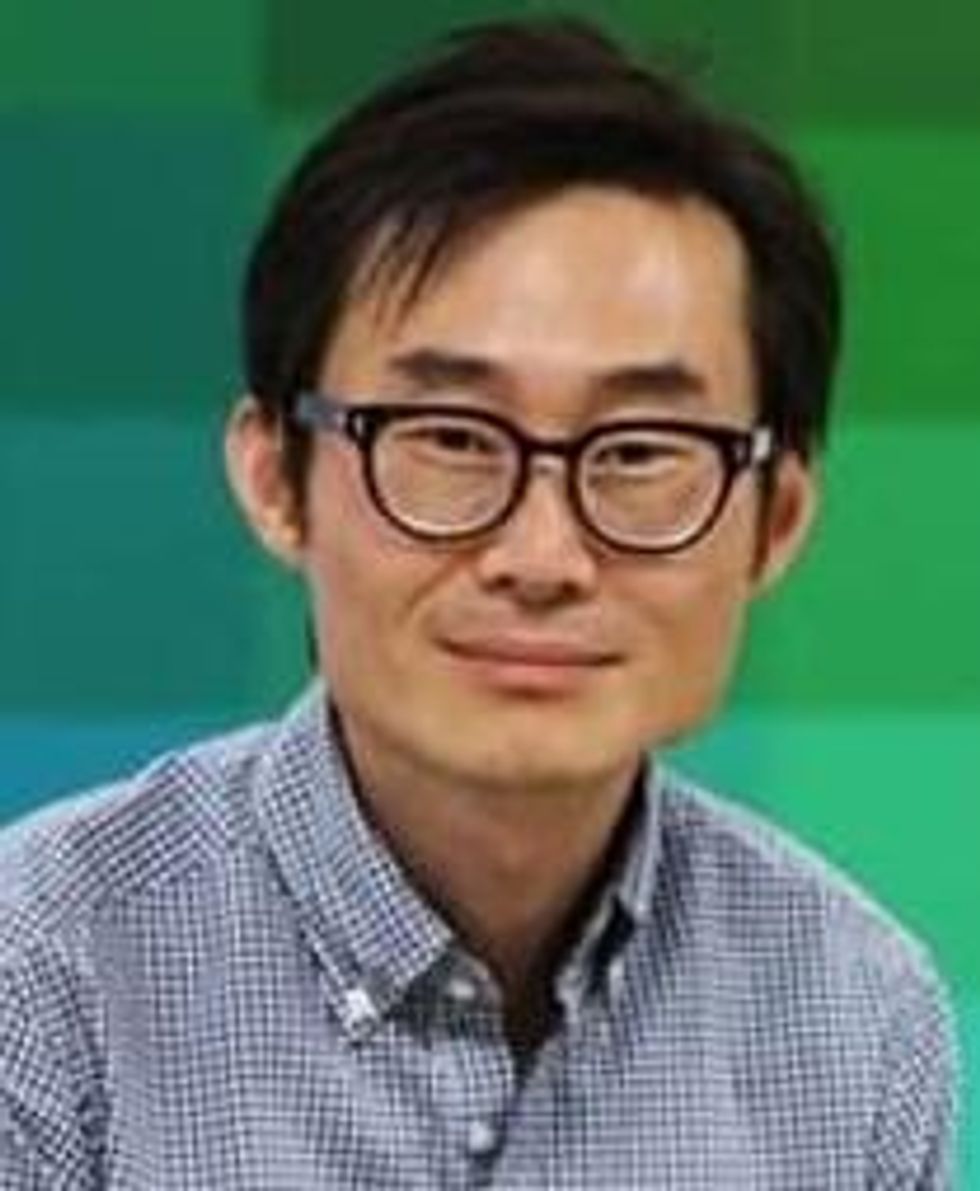 William Hsu, Mucker Capital
William Hsu is a founding partner at the Santa Monica-based fund Mucker Capital. He started his career as a founder, creating BuildPoint, a provider of workflow management solutions for the commercial construction industry not long after graduating from Stanford.
In an interview with Fast Company, he shared what he learned in the years following, as he led product teams at eBay, Green Dot and Spot Runner, eventually becoming the SVP and Chief Product Officer of At&T Interactive: "Building a company is about hiring correctly, adhering to a timeline, and rigorously valuing opportunity. It's turning something from inspiration and creative movement into process and rigor."
These are the values he looks for in founders in addition to creativity. "I like to see the possibility of each and every idea, and being imaginative makes me a passionate investor."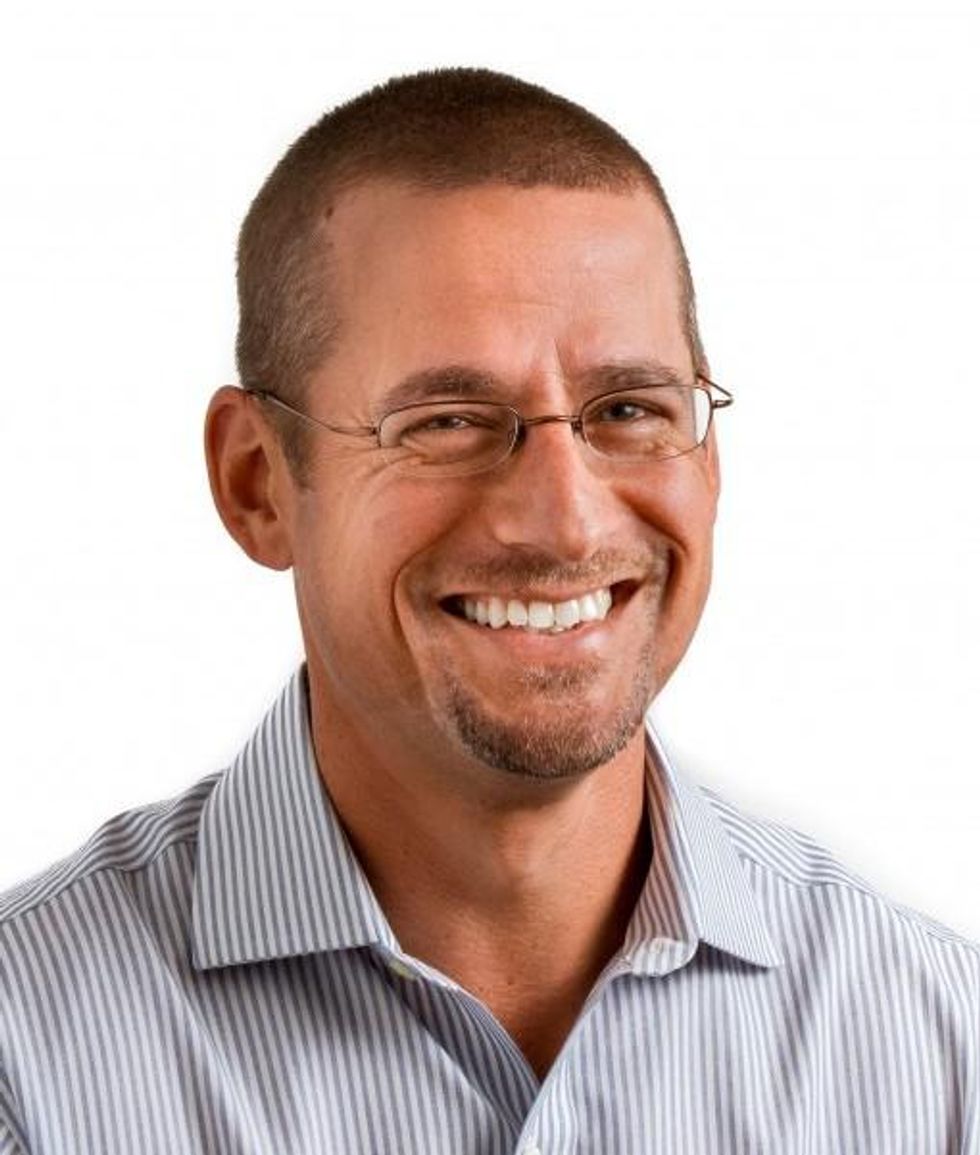 Jim Andelman, Bonfire Ventures
Jim Andelman is a founding partner of Bonfire Ventures, a fund that focuses on seed rounds for business software founders. Andelman has been in venture capital for 20 years, previously founding Rincon Venture Partners and leading software investing at Broadview Capital Partners.

He's no stranger to enterprise software — he also was a member of the Technology Investment Banking Group at Alex. Brown & Sons and worked at Symmetrix, a consulting firm focusing on technology application for businesses.
In a podcast with LA Venture's Minnie Ingersoll earlier this year, he spoke on the hesitations people have about choosing to start a company.
"It's two very different things: Should I coach someone to be a VC or should I coach someone to enter the startup ecosystem? On the latter question, my answer is 'hell yeah!'"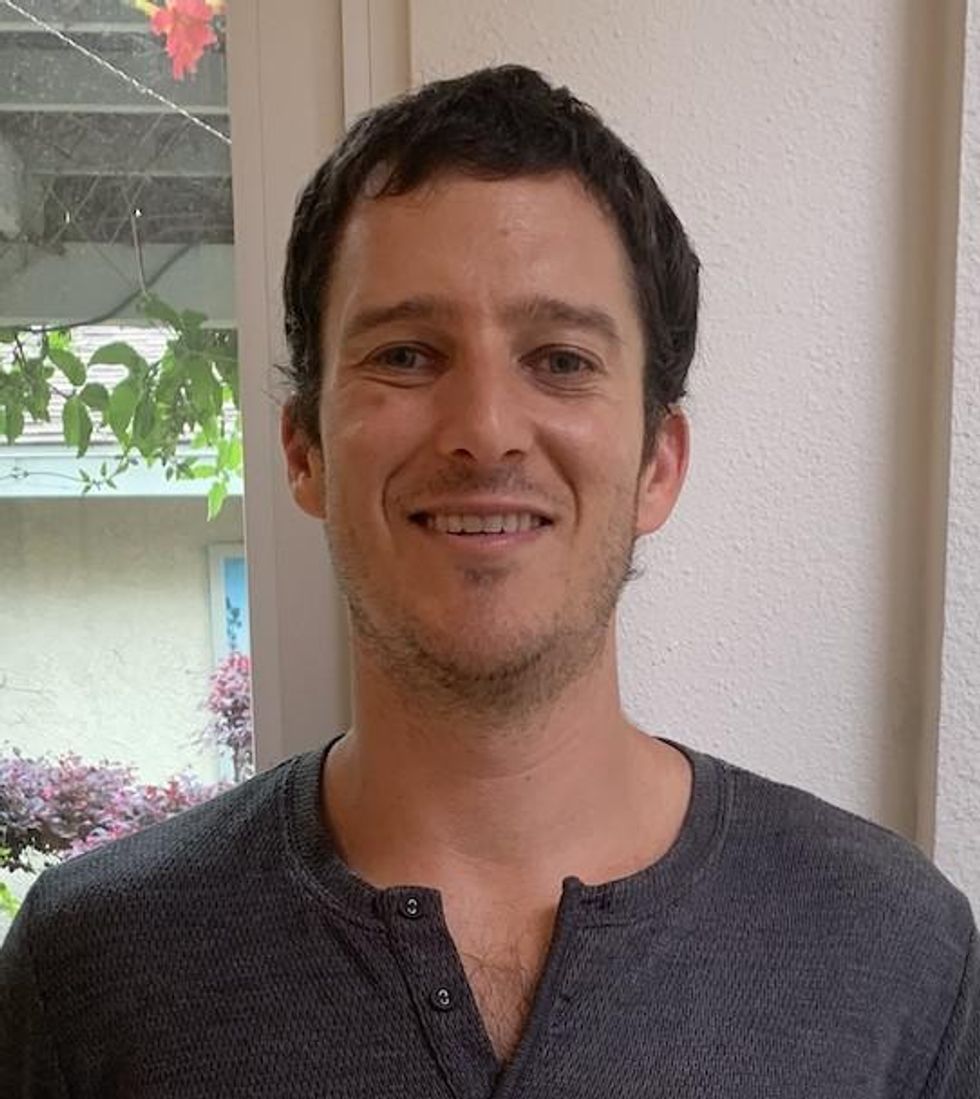 Josh Diamond, Walkabout Ventures
Josh Diamond founded Walkabout Ventures, a seed fund that primarily focuses on financial service startups. The firm raised a $10 million fund in 2019 and is preparing for its second fund. Among its 19 portfolio companies is HMBradley, which Diamond helped seed and recently raised $18 in a Series A round.
"The whole reason I started this is that I saw there was a gap in the funding for early stage, financial service startups," he said. As consumers demand more digital access and transparency, he said the market for financial services is transforming — and Los Angeles is quickly becoming a hub for fintech companies. Before founding Walkabout, he was a principal for Clocktower Technology Ventures, another Los Angeles-based fund with a similar focus.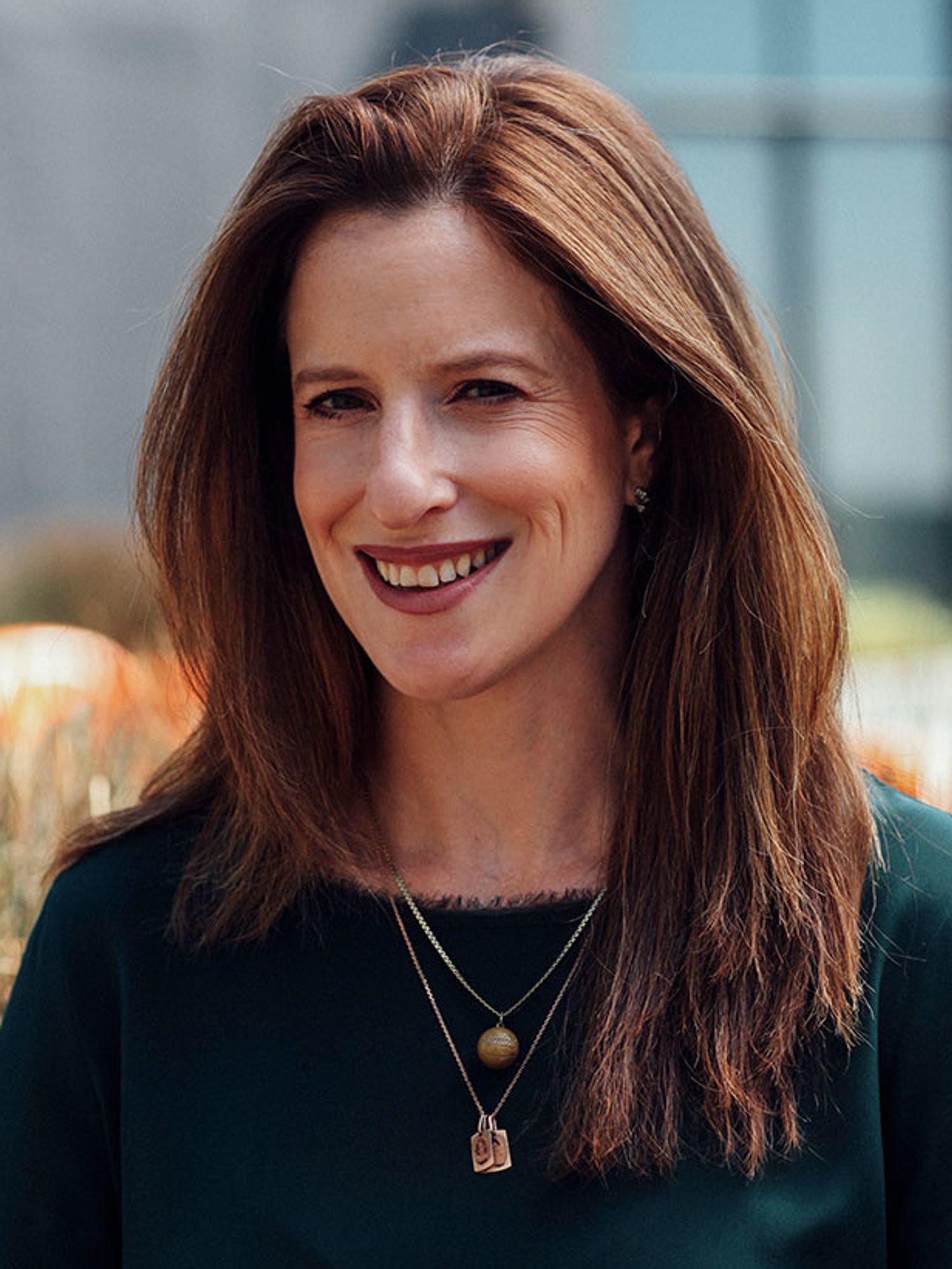 Kara Nortman, Upfront Ventures
Kara Nortman was recently promoted to managing partner at Upfront Ventures, making her one of the few women – along with Settle – to ascend to the highest ranks of a major VC firm.
Though Upfront had attempted to recruit her before she joined in 2014, she had declined in order to start her own company, Moonfrye, a children's ecommerce company that rebranded to P.S. XO and merged with Seedling. Upfront invested in the combination, and shortly after, Nortman joined the Upfront team.
Before founding Moonfrye, she was the SVP and General Manager of Urbanspoon and Citysearch at IAC after co-heading IAC's M&A group.
In an interview with dot.LA earlier this year, she spoke on how a focus for her as a VC is to continue to open doors for founders and funders of diverse backgrounds.

"Once you're a woman or a person of color in a VC firm, it is making sure other talented people like you get hired, but also hiring people who are not totally like you. You have to make room for different kinds of people. And how do you empower those people?"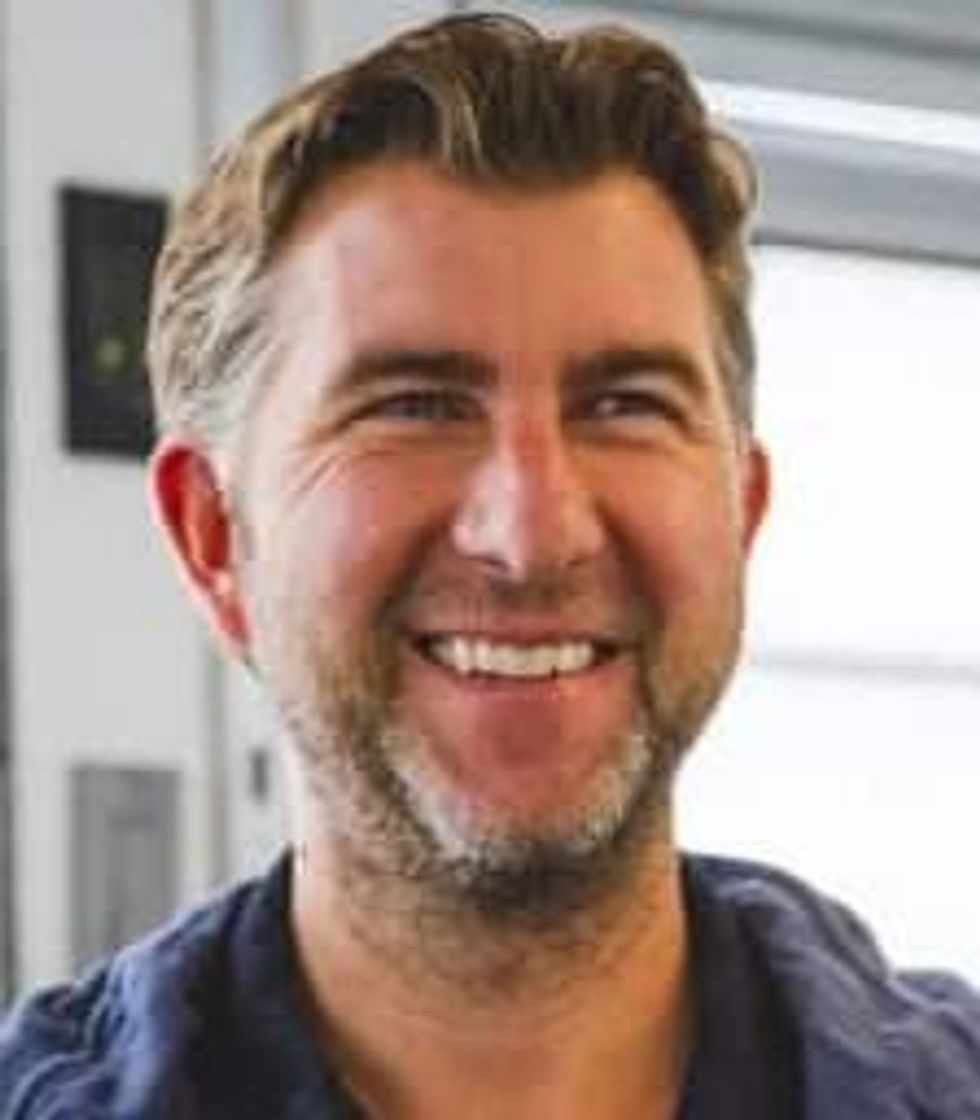 Brett Brewer, Crosscut Ventures
Brett Brewer is a co-founder and managing director of Crosscut Ventures. He has a long history in entrepreneurship, starting a "pencil selling business in 4th grade." In 1998, he co-founded Intermix Media. Under their umbrella were online businesses like Myspace.com and Skilljam.com. After selling Intermix in 2005, he became president of Adknowledge.com.
Brewer founded Santa Monica-based Crosscut in 2008 alongside Rick Smith and Brian Garrett. His advice to founders on Crosscut's website reflects his experience: "Founders have to be prepared to pivot, restart, expect the unexpected, and make tough choices quickly... all in the same week! It's not for the faint of heart, but after doing this for 20 years, you can spot the fire (and desire) from a mile away (or not)."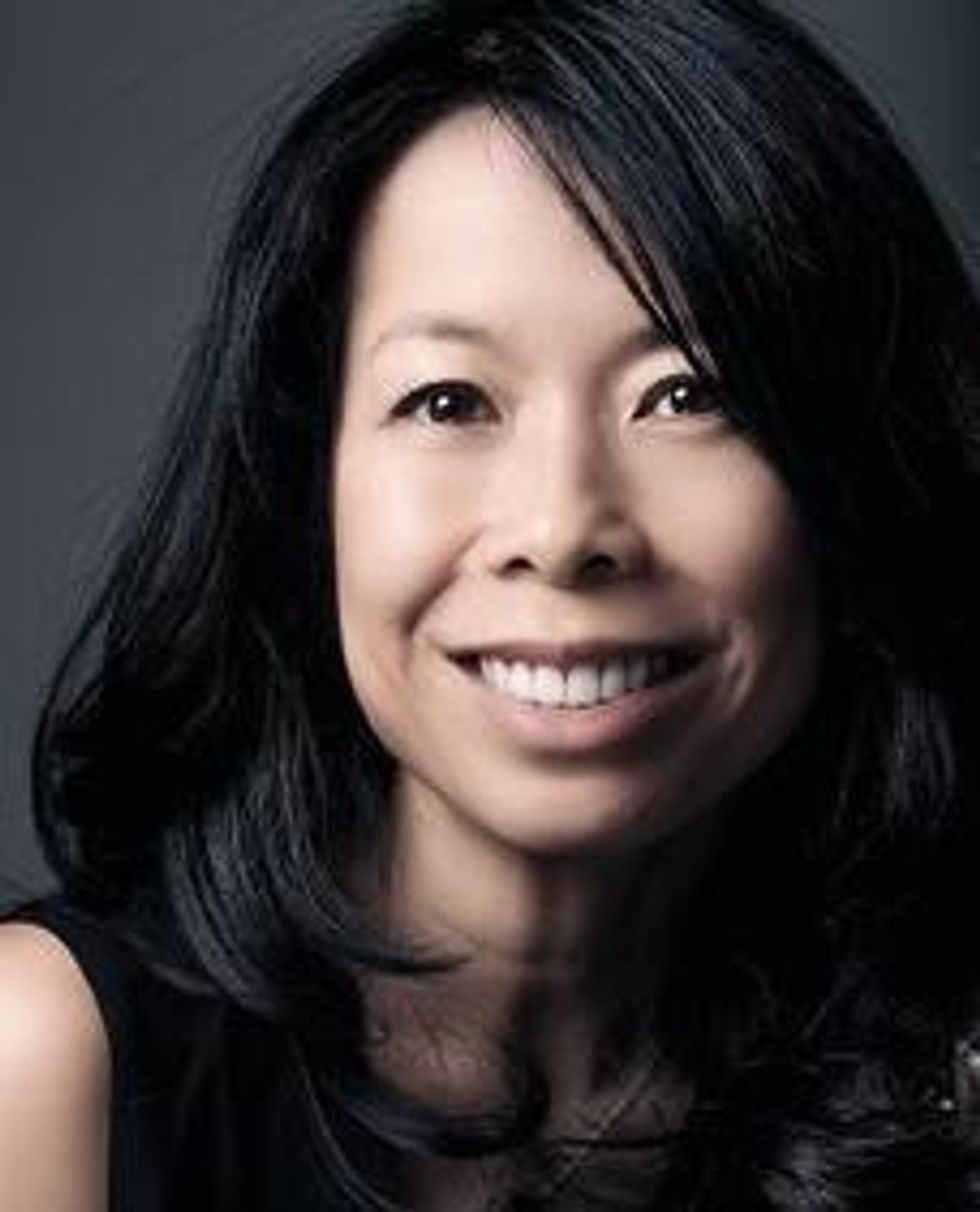 Eva Ho, Fika Ventures
Eva Ho is a founding partner of Fika Ventures, a boutique seed fund, which focuses on data and artificial intelligence-enabled technologies. Prior to founding Fika, she was a founding partner at San Francisco-based Susa Ventures, another seed-stage fund with a similar focus. She is also a serial entrepreneur, most recently co-founding an L.A. location data provider, Factual. She also co-founded Navigating Cancer, a health startup, and is a founding member of All Raise, a nonprofit that supports and provides resources to female founders and funders.
In an interview with John Livesay shortly before founding Fika, Ho spoke to how her experience at Factual helped focus what she looks for in founders. "I always look for the why. A lot of people have the skills and the confidence and the experience, but they can't convince me that they're truly passionate about this. That's the hard part — you can't fake passion."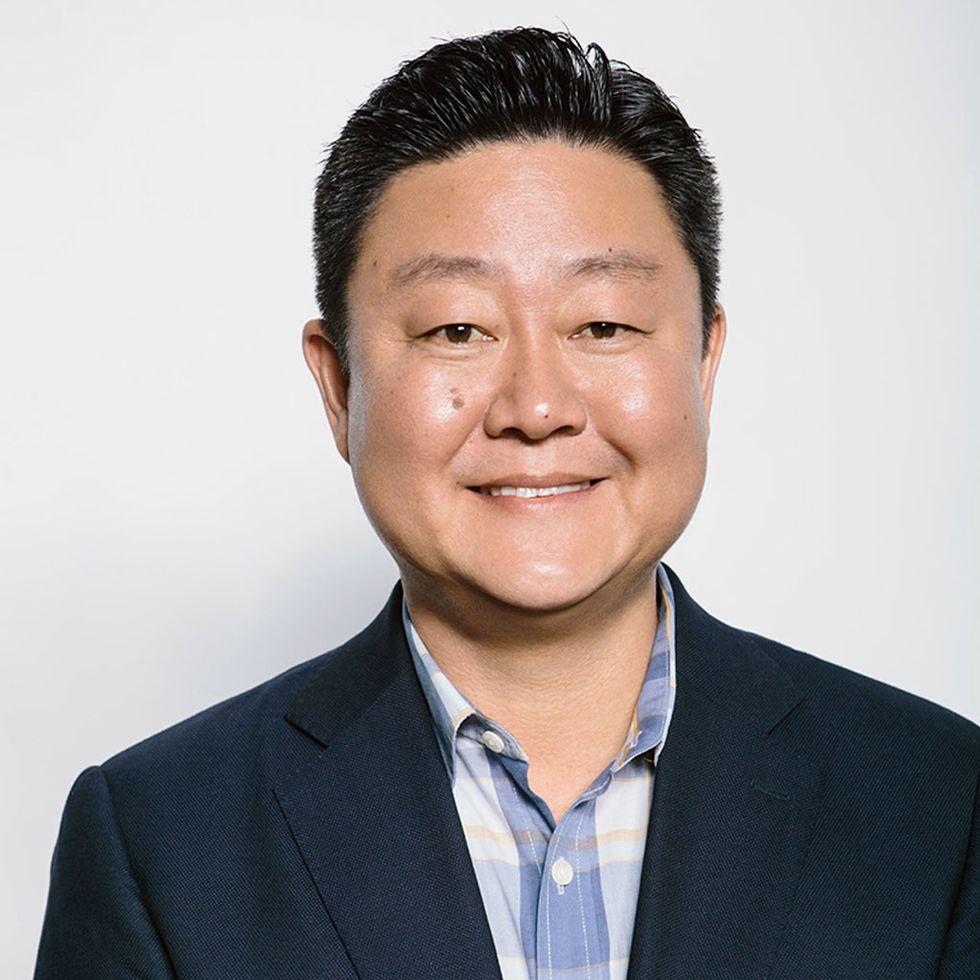 Brian Lee, BAM Ventures
Brian Lee is a co-founder and managing director of BAM Ventures, an early-stage consumer-focused fund. In an interview with dot.LA earlier this year, Lee shared that he ended up being the first investor in Honey, which was bought by PayPal for $4 billion, through investing in founders and understanding their "vibe."
"There's certain criteria that we look for in founders, a proprietary kind of checklist that we go through to determine whether or not these are the founders that we want to back…. [Honey's founders] knew exactly what they were building, and how they were going to get there."
His eye for the right vibe in a founder is one gleaned from experience. Lee is a serial entrepreneur, founding LegalZoom.com, ShoeDazzle.com and The Honest Company.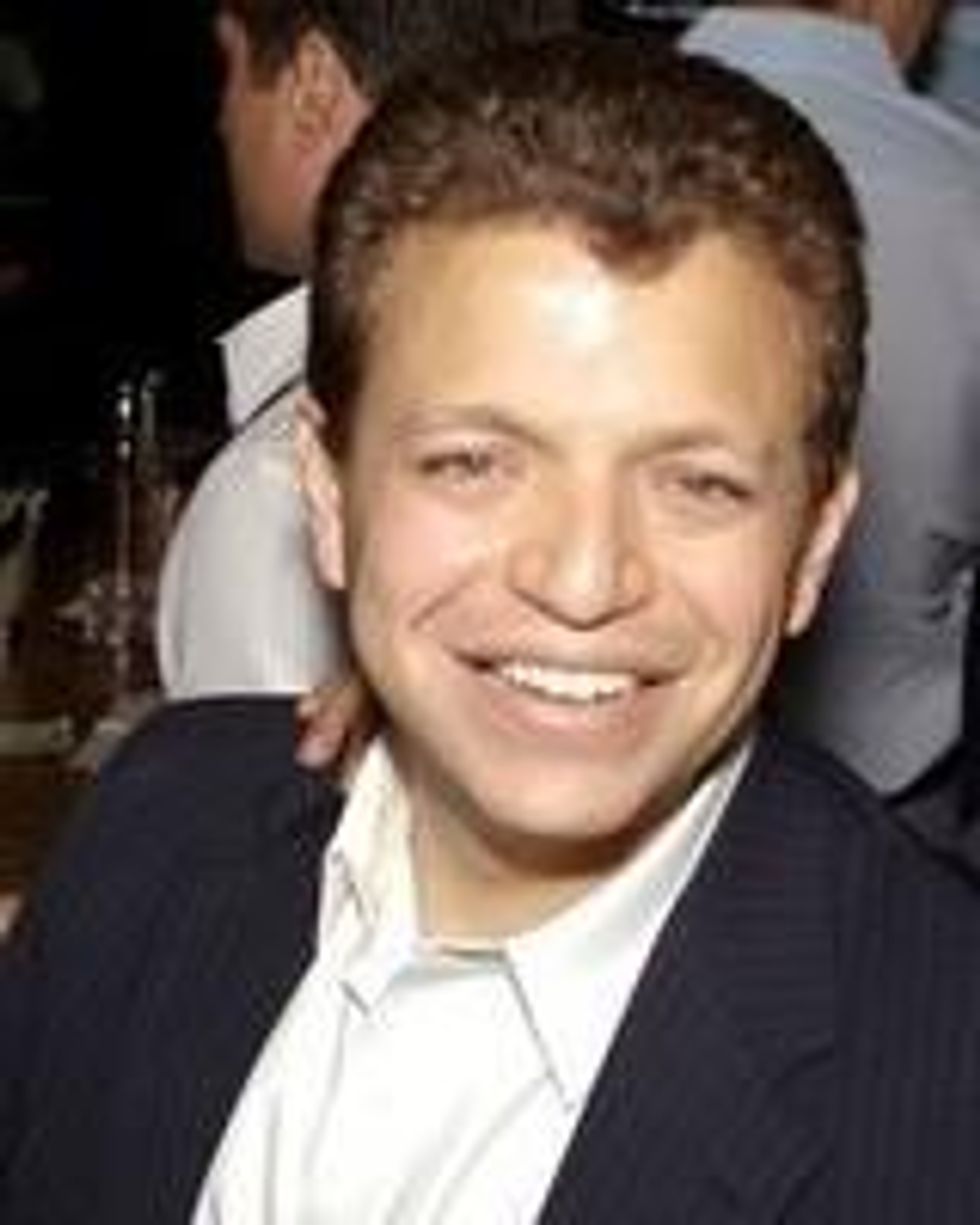 Alex Rubalcava, Stage Venture Partners
Alex Rubalcava is a founding partner of Stage Venture Partners, a seed venture capital firm that invests in emerging software technology for B2B markets. Prior to joining, he was an analyst at Santa Monica-based Anthem Venture Partners, an investor in early stage technology companies. It was his first job after graduating from Harvard, and during his time at Anthem the fund was part of Series A in companies like MySpace, TrueCar and Android.
He has served as a board member in several Los Angeles nonprofits and organizations like KIPP LA Schools and South Central Scholars.
"Warren Buffett says that he's a better businessman because he's an investor, and he's a better investor because he's a businessman. I feel the same way about VC and value investing. Being good at value investing can make you good at venture capital, and vice versa," Rubalcava said in an interview with Shai Dardashti of MOI Global.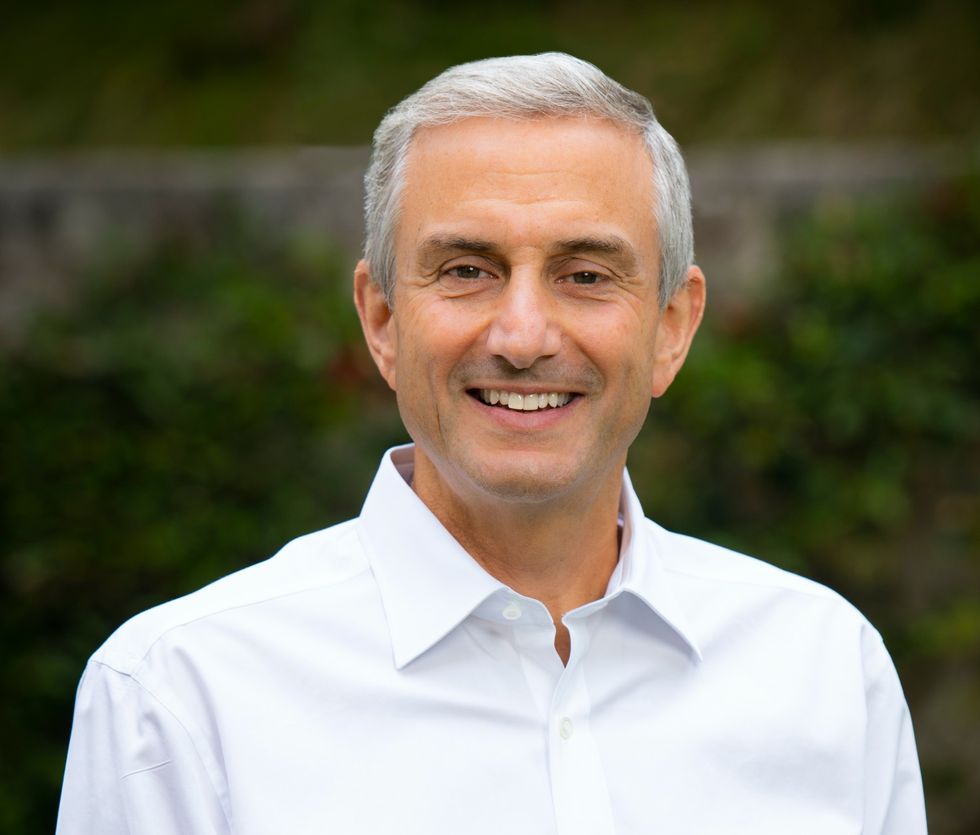 Mark Suster, Upfront Ventures
Mark Suster, managing partner at Upfront Ventures, is arguably L.A.'s most visible VC, frequently posting on Twitter and on his blog, not only about investing but also more personal topics like weight loss. In more normal years, he presides over LA's biggest gathering of tech titans, the Upfront Summit. Before Upfront, he was the founder and chief executive officer of two software companies, BuildOnline and Koral, which was acquired by Salesforce. Upfront backed both of his companies, and eventually he joined their team in 2007.
In a piece for his blog, "Both Sides of the Table," Suster wrote about the importance of passion — not just for entrepreneurs and their businesses, but for the VCs that fund them as well.

"On reflection of the role that I want to play as a VC it is clearly in the camp of passion. I really want to start my journeys only with people with whom I want to work closely with for the next 5–7 years or more. I only want to work on projects in which I believe can produce truly amazing change in an industry or in the world."
Lead art by Candice Navi.
Ben Bergman
Ben Bergman is the newsroom's senior finance reporter. Previously he was a senior business reporter and host at KPCC, a senior producer at Gimlet Media, a producer at NPR's Morning Edition, and produced two investigative documentaries for KCET. He has been a frequent on-air contributor to business coverage on NPR and Marketplace and has written for The New York Times and Columbia Journalism Review. Ben was a 2017-2018 Knight-Bagehot Fellow in Economic and Business Journalism at Columbia Business School. In his free time, he enjoys skiing, playing poker, and cheering on The Seattle Seahawks.
https://twitter.com/thebenbergman
ben@dot.la
06:05 AM | January 25, 2022
Image courtesy of Shutterstock
The age of the creator is upon us.
After years of gaining momentum, the creator economy has gone mainstream. Payment processing platform Stripe estimates the number of individuals who now see themselves as full-time "creators"—those who use online tools to sell digital content—grew 48% in 2021, while earnings across the industry are expected to soon eclipse $10 billion.
Major brands have taken notice, as influencers can garner loyal social media followings that outpace those of many Hollywood celebrities. Meanwhile, some top-tier influencers now make more than S&P 500 CEOs. As more Gen Z creators enter the workforce—looking for opportunities beyond traditional models—the industry is poised to grow at a breakneck pace. We talked with Famous Birthdays founder Evan Britton, whose platform tracks and measures the industry, as well as several emerging influencers about what to watch for over the coming year.
1. Gaming Influencers Grow
There is more gaming content now than ever. According to TwitchTracker, which catalogs streamers, 2021 was the most popular year ever for Twitch, which averaged more than 3.1 million daily viewers at its peak in May 2021. January 2022's numbers (2.9 million) are not far behind.
"Twitch streamers have highly engaged fans," said Britton. He pointed to Twitter as an example of a platform where many brands and personalities find it "hard to get engagement," yet where many streamers routinely manage to draw "thousands of likes and comments."
"Their fans are so engaged with them because they're watching them for hours on end," he added. "They just want more content."

Even though demand for gaming content is up, expect gaming creators to become more strategic about repurposing content in 2022.
"As a streamer, one of the biggest things right now is finding ways to continue to grow while being efficient," said gamer and Twitch streamer Nick Bartels. In the past, influencers in the gaming world would commit many hours to livestreaming their adventures—but when the game was over, traditionally, so was the stream, and few did anything with the resulting content.
Expect to see creators looking for ways to funnel growth into platforms even when they aren't streaming. Bartels said he's looking to work with an editor who can repurpose much of the live content he creates.
"One of the bigger concerns is burnout over air time," said Bartels. "It's part of the grind initially, but the last thing you're going to want to do after you stream is edit. You want to have some life balance."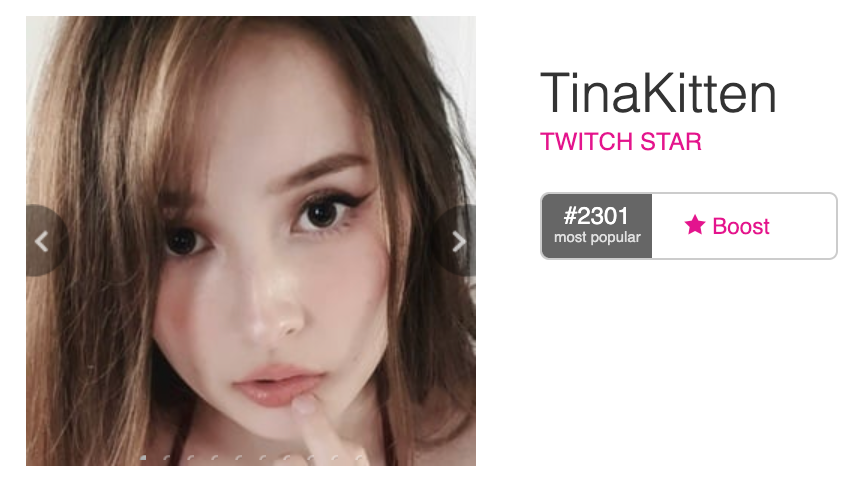 TinaKitten/ Famous Birthdays
Famous Birthdays' Gaming Influencers to Watch
2. The Blockchain Provides a New Source of Income and Experimentation
In years past, influencers relied largely on advertising dollars to monetize their massive audiences and provide them with an income. More recently, however, the blockchain—including cryptocurrency and NFTs— have stepped in, providing a new way to create community while growing revenue.
"The growth of cryptocurrency followed by the explosion of NFTs was a big trend in 2021 that will continue into 2022," said Britton. "Last year, creators sold digital art and communities sold limited edition collectables offering unique access and clout. This year, offerings will become even more creative."
Britton said one driver of this trend is entertainment and engagement. NFTs, or non-fungible tokens, provide a way for influencers to reward their most engaged users, as well as a way for audiences to literally invest in the creators they love. "I think it's a fun way for people to get involved and be part of a community," he noted. As creators build engaged communities of their own, NFTs could provide additional methods for them to monetize.
But there has been a dark side to influencers' interest in crypto. Earlier this month, Kim Kardashian and Floyd Mayweather were among a number of influencers accused of taking part in an online pump-and-dump crypto scam. TikTok has since banned promotional content related to financial services, including cryptocurrency, by adding them to its list of "globally prohibited industries."
While it remains to be seen just how effective NFTs will be as an investment tool, expect interest in the space to continue to grow.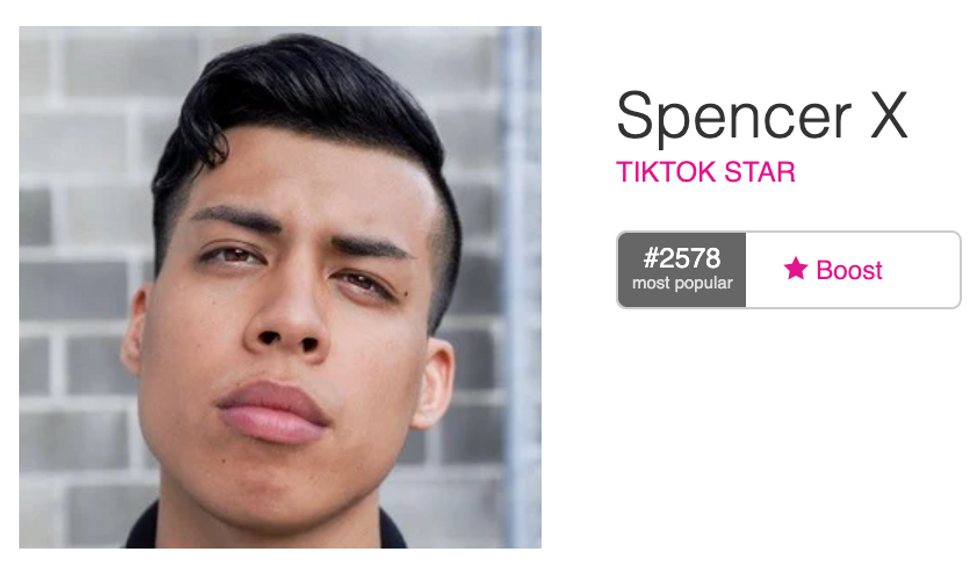 Spencers/ Famous Birthdays
Famous Birthdays' Influencers with NFT Projects to Watch
3. More Fun with Food
Food has emerged as a growing subset of the influencer economy, and several new platforms launched in 2021 looking to seize on that growing interest. Restaurants large and small have taken notice.
"One huge tailwind on TikTok has been creators offering up their unique recipes and fun takes on food," said Britton, who expects this trend to build throughout 2022. "TikTok is about fun, short videos. Everybody loves food and a lot of people like making food. It just has a lot of natural product-market fit with TikTok."
Videos showing food can be instrumental in convincing consumers to try new restaurants or menu items. In a survey by restaurant marketing firm MGH, 36% of TikTok users said they have visited or ordered food from a restaurant after seeing a TikTok video featuring that establishment.
Influencer Cassie Sharp found success in 2021 by creating bite-sized content around food challenges, like her popular "five random ingredients" challenge.
"I'm trying to find new challenges that garner similar engagement, and take short-form videos and turn them into long-form content so that I can take some of those views on my shorts and apply them on my long-form videos," she said, highlighting a trend common among creators in all verticals: repurposing content.
"The greatest thing about short-form content is you can throw it out there and see what catches," Sharp added. "If I get an audience for a specific short-form video, when I start making long-form videos people are already comfortable with it."
Her biggest takeaway so far: Clear bowls are essential for creating engaging food videos. "It's just more interesting to watch the butter and brown sugar melt together," she said.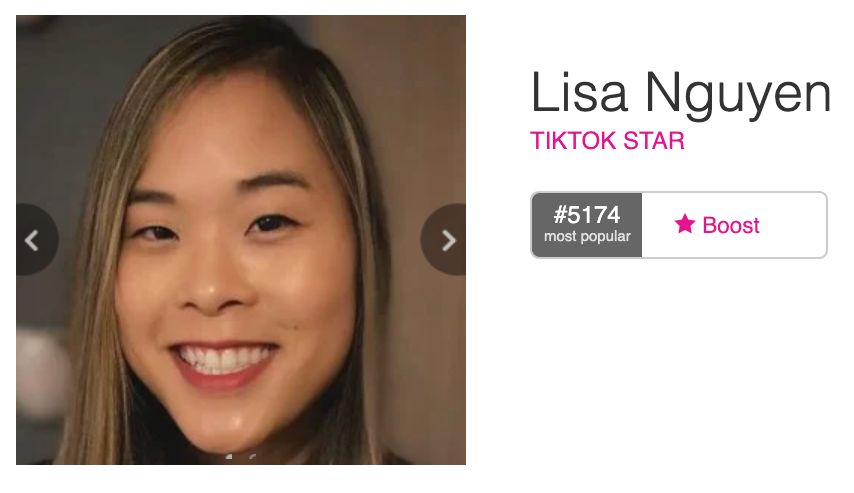 Lisa Nguyen/ Famous Birthdays
Famous Birthdays' Food-Focused Influencers to Watch
4. Social Shopping Upends Ecommerce
The pandemic helped cement ecommerce's rapidly growing advantage over brick-and-mortar shopping. As more influencers take to livestreaming platforms, expect the nature of online shopping to change.
"Facebook, Instagram and TikTok each facilitate live-shopping and YouTube launched livestreams to promote shopping ahead of the 2021 holiday season," noted Britton, who added that he expects live-shopping to become increasingly popular in 2022. "It took a while to get here, but it's growing."
Gen Z is certainly keen to buy in real time. Survey results from the 2022 Instagram Trend Report show 27% of users aged 13 to 24 shop directly on social media.
Instagram's native affiliate tool is just one example of this trend in action. The platform began testing the tool in 2021, incentivizing creators to include shoppable content not just in their feeds but also in their Instagram Stories and livestreams.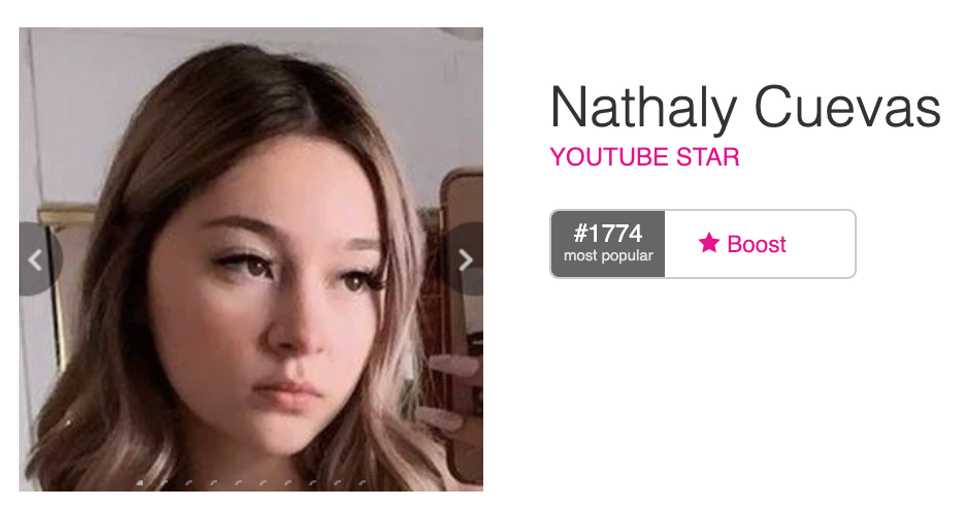 Nathaly Cuevas/ Famous Birthdays
Famous Birthdays' Ecommerce Influencers to Watch
Correction: An earlier version of this story misspelled Nick Bartels' last name.
From Your Site Articles
Related Articles Around the Web
Jolene Latimer
Jolene Latimer has her Master of Arts in specialized journalism and writes about sports, entertainment and personal finance.