LA Venture Podcast: Touchdown Ventures' Scott Lenet Has Plans to Upend the 'Secretive' Venture Industry
Apr 23 2021
On this week's episode of the L.A. Venture podcast, meet Scott Lenet, the co-founder and president of Touchdown Ventures — a firm that helps corporations run professional venture capital programs. Before creating Touchdown, Lenet was a managing partner at DFJ Frontier and has two decades of experience as a venture capitalist.
---
Touchdown Ventures helps corporate funds manage their venture outreach and streamline their investment program. Lenet says Touchdown is working with companies in health care, media, consumer products, agriculture, security enterprise software and has its foot in the door with two different banks.
Despite being a new company, Lenet says every time Touchdown adds an account, they expand their team. He describes the company as a "growing beast" that's "a corporate venture capital and innovation firm first" and a "recruiting and training firm" second. The firm is hiring right now, which is unusual in the venture world.
Education is a very important part of Lenet's work. He wants to upend the "secretive" venture industry by prioritizing training the next generation of venture capitalists and "demystify what this the industry is about." In addition to his work at Touchdown, Lenet teaches the "How to Be a Venture Capitalist" class at USC and "Corporate Innovation" at UCLA for their respective MBA programs.
Lenet is unique among venture capitalists in many ways, but notably in that he believes business needs more regulation. Within his own company, his view is that venture capitalists need to let entrepreneurs manage their businesses, and help their companies thrive from board positions.
"It's my job to keep you safe," He argues. "I think that that should apply to what our entrepreneurs do with their businesses, and our job to protect them as well as their junior people. And this is a business where we're professional fiduciaries for other people's money. Most of the money that VCs invest is not ours, right?"
Tune in to hear more from Scott Lenet on how he runs Touchdown Ventures, tips from his business classes, why he prioritizes training, and how he wants to use venture funds to create positive social impact.
"So I think that probably to me, one of the biggest myths that are still sitting out there is this idea that you have to choose between being strategic and being financial. And I would say it's like a false Sophie's choice. You should not pick one or the other. You should figure out how to maximize both." — Scott Lenet
Scott Lenet is the co-founder and president of Touchdown Ventures.
dot.LA Engagement Intern Colleen Tufts contributed to this post.

Want to hear more of L.A. Venture? Listen on Apple Podcasts, Stitcher, Spotify or wherever you get your podcasts.
From Your Site Articles
Related Articles Around the Web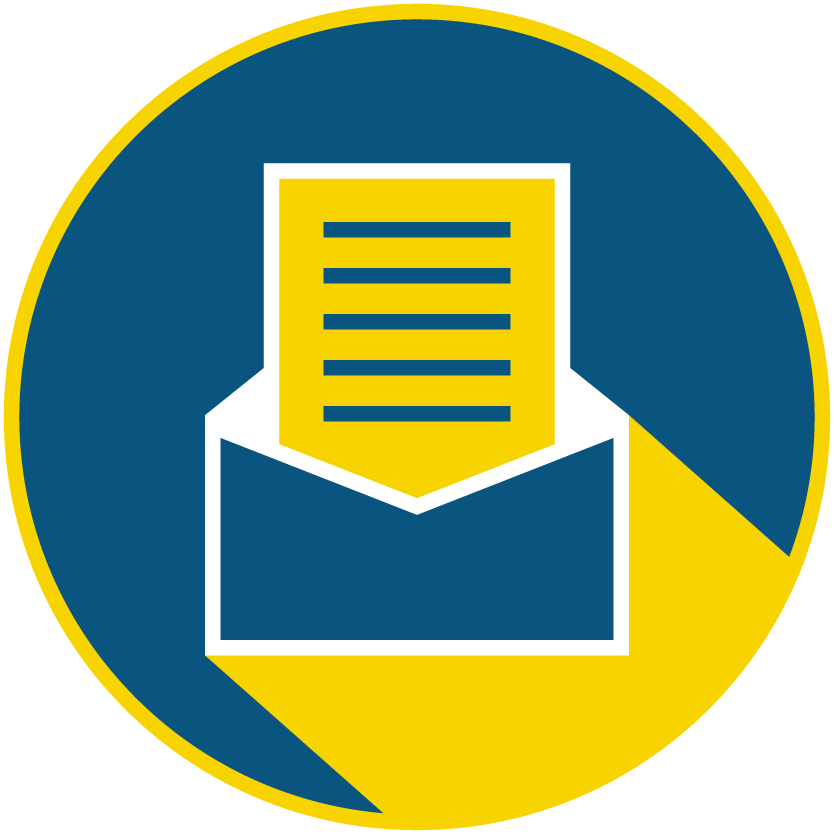 Subscribe to our newsletter to catch every headline.
A jet designer that aims to make supersonic flight available to the masses, a durable 3-D printer maker and a company trying to improve post-disaster and space communication are among SCALE Aerospace Ventures' 2021 accelerator cohort.
Eight aerospace companies that are working on next-frontier technologies were tapped for the 13-week virtual program that kicks off on Monday, May 10. A joint partnership of UCLA and Starburst Aerospace, the accelerator is designed to help pre-seed and seed stage aerospace startups find their market fit, develop products, and secure funding through mentorship and workshops.
"We often see many of the new ideas that truly propel the aerospace and defense industries forward come from young startups," said Francois Chopard, founder and CEO of Starburst Aerospace."We believe in this new cohort and are looking forward to the cutting-edge innovation that will develop from this collaboration."
Starburst runs multiple aerospace accelerators all over the world in cities like Paris and Tel Aviv. This includes the Techstars Starburst Space Accelerator, which also takes place in Los Angeles.
It is no surprise that Starburst is continuing to invest in Los Angeles, known to many as the aerospace capital of the world, consisting of more than 25 aerospace companies including SpaceX. Earlier this year, the U.S. Space Force announced it would establish its acquisitions and technology division in the Los Angeles area this summer.
This program was granted $1.4 million by the U.S. Economic Development Administration to develop SCALE Aerospace Ventures.
Here are the startups slated to join the accelerator this summer: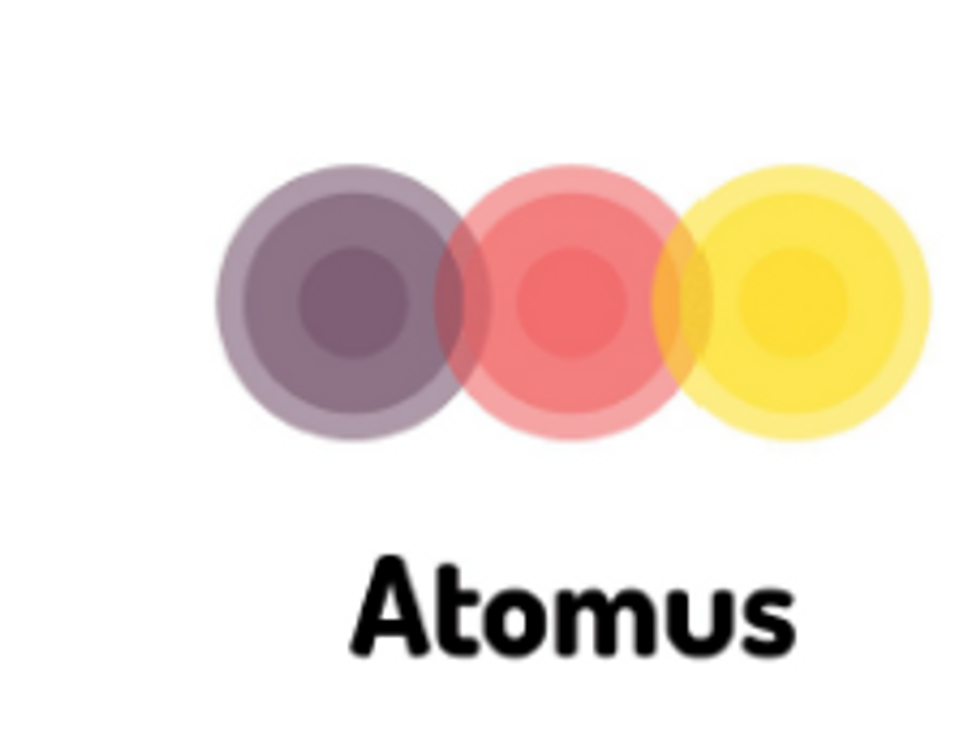 Atomus logo
With a team originating from University of Southern California, Atomus works to protect companies from cyberattacks when they share technical data packages for manufacturing. The startup's technology is already being used by the U.S. Marine Corps, the U.S. Air Force and the Defense Innovation Unit.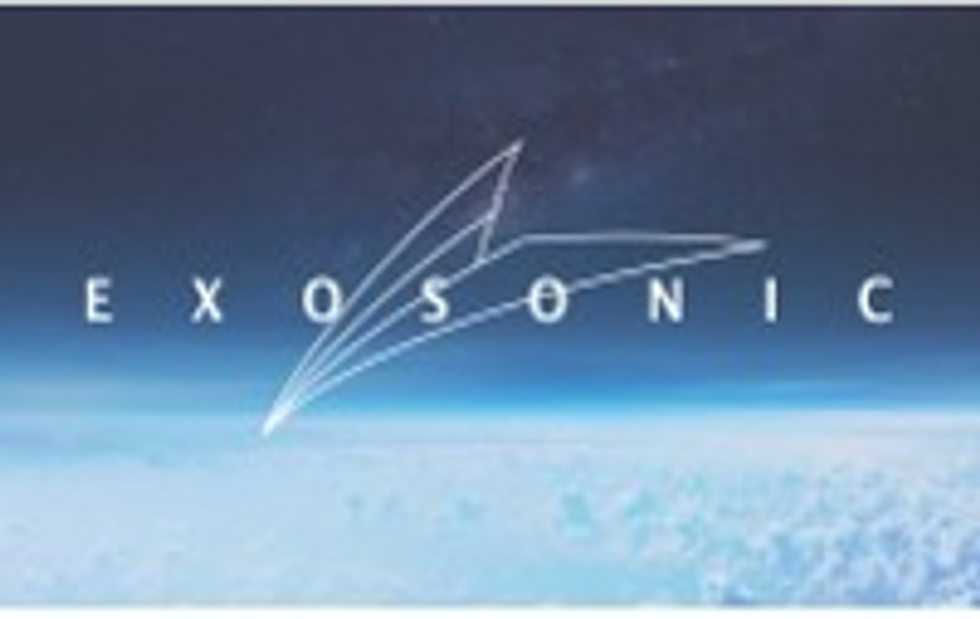 Exosonic logo
Loud sonic booms from supersonic aircraft prevent passenger planes from traveling at supersonic speed. Exosonic has developed a low-boom supersonic jet capable of carrying 70 passengers, transforming commercial aviation while remaining conscious of its carbon footprint.

Craitor logo
The company's 3D printing system is designed to withstand extreme temperatures and water, unlike competitors. Craitor's capabilities made it attractive to the U.S. Marine Corp, which is working with the company on the development through units at Camp Pendleton, Twenty Nine Palms. It is also working with the Navy through the San Diego Naval Base.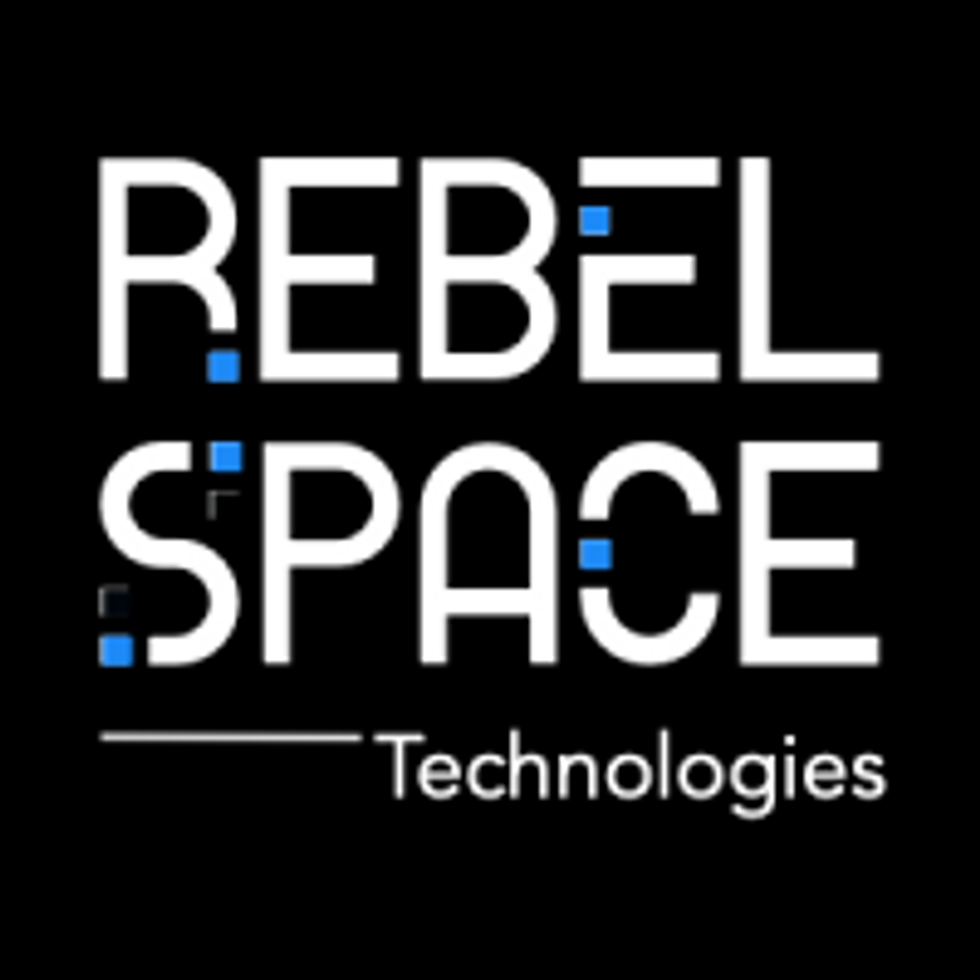 Rebel Space Technologies Logo
Headquartered in Long Beach, the startup provides secure radio communication in difficult environments such as space or post-disaster. Rebel Space Technologies leverages AI software and advanced signal analysis.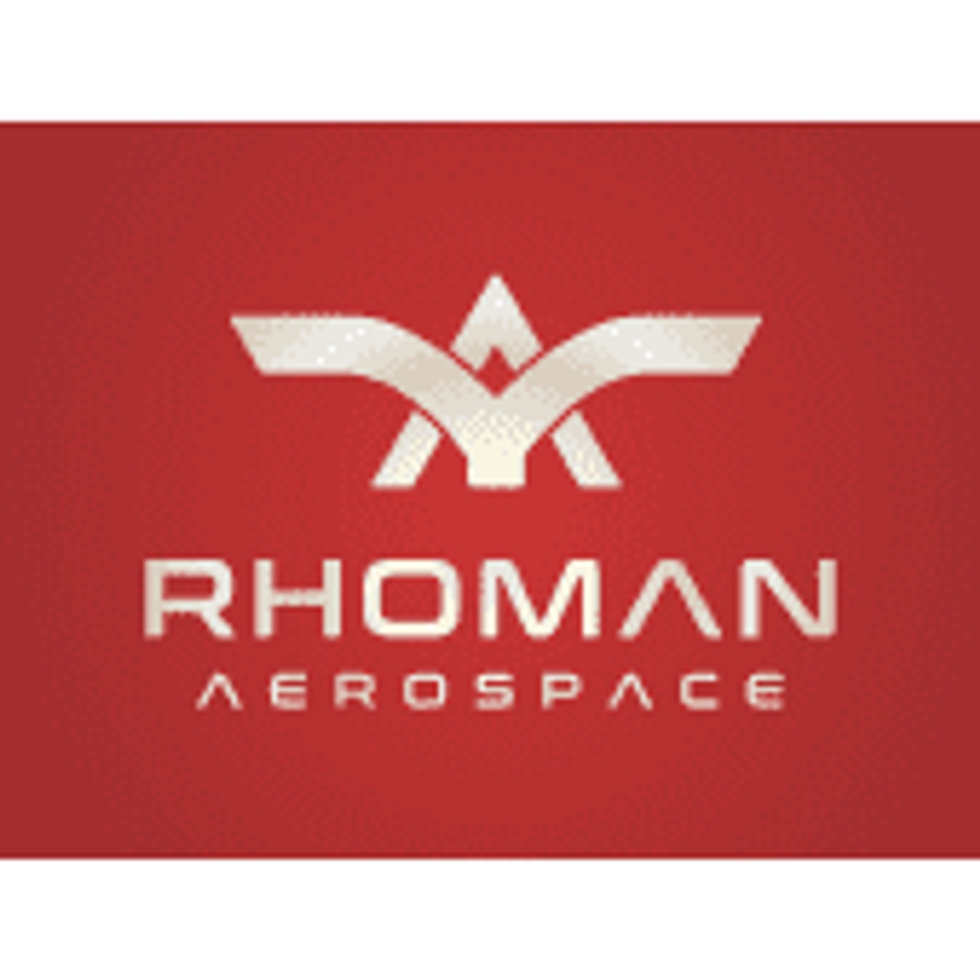 Rhoman Aerospace Logo
Los Angeles-based Rhoman Aerospace is developing flight control software for drones. The software aims to increase traditional flight time and provide safety measures that will help open doors for commercial scale drone operations.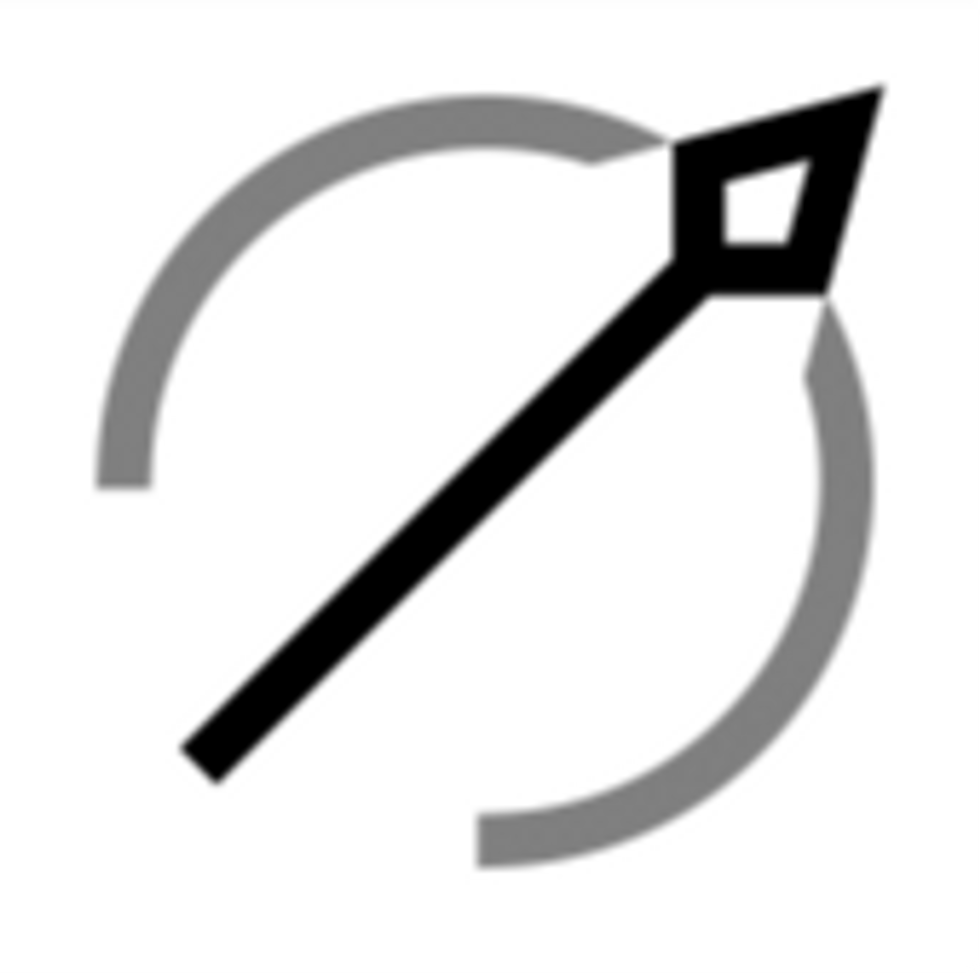 Black Arrow Logo
Black Arrow: This startup focuses on creating more options for companies utilizing data labeling and calibration so they no longer have to rely solely on manual labeling by in-house or international labeling teams.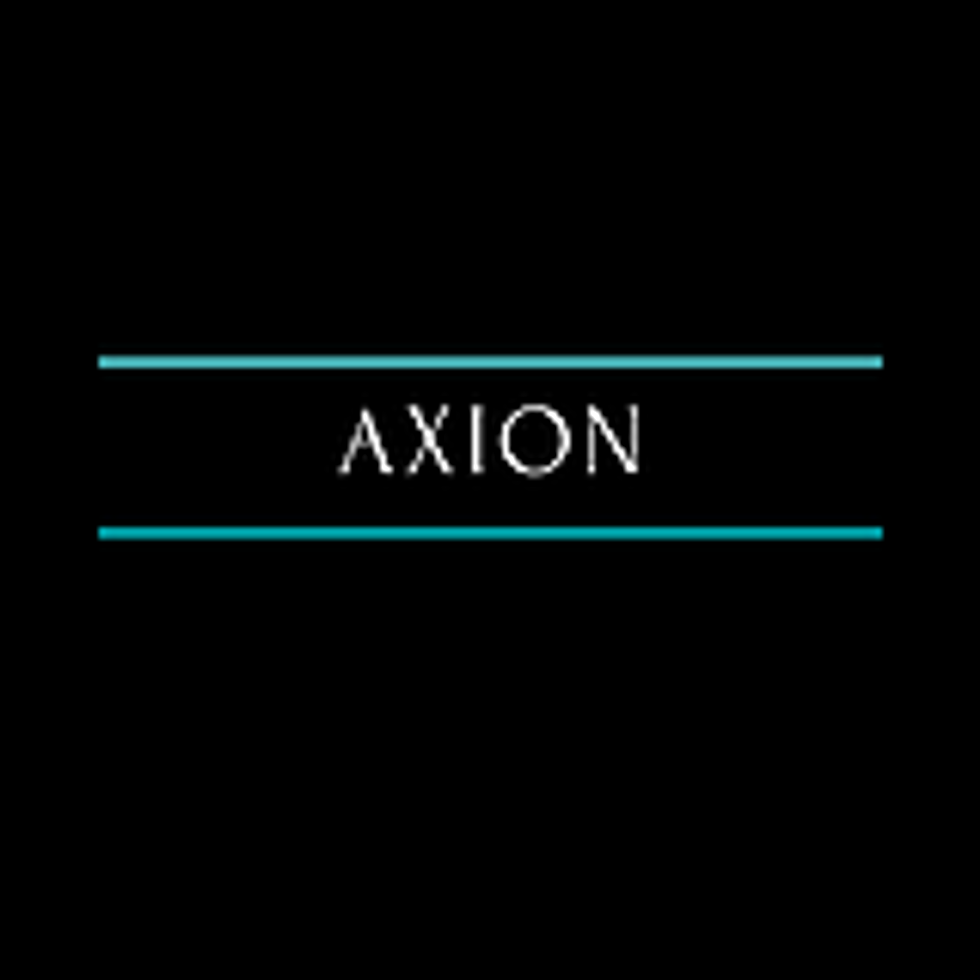 Axion Ray
This startup is currently in stealth mode, but according to AngelList, it develops "AI to accelerate engineering of next-gen & electric automotive/aerospace vehicles."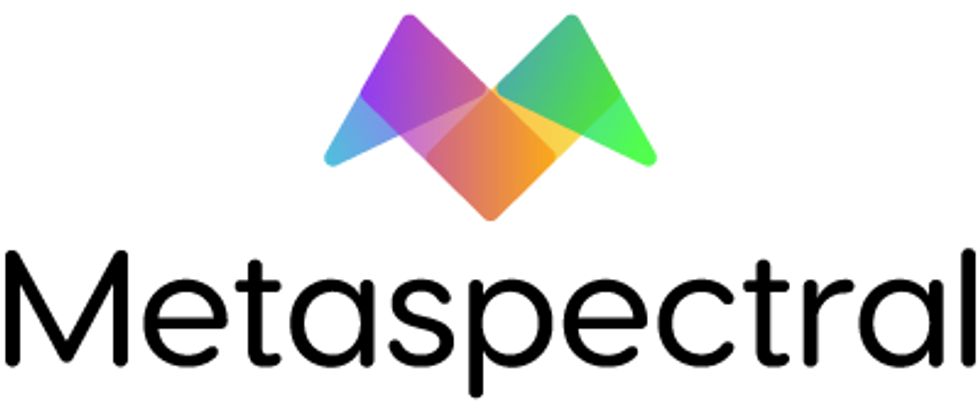 This startup applies photo compression technology to spectral images, which captures light across the electromagnetic spectrum. Metaspectral's technology compresses these large images down to as little as 30% of their original size, which makes the evaluation of the images and data more efficient.
From Your Site Articles
Related Articles Around the Web
George Mancheril has a habit of fidgeting with his wedding band while talking at warp speed about debt capital markets. The effect is more evocative of Wall Street uppers than Californian cannabis, but looks can be deceiving.
True, Mancheril cut his teeth back in New York, working in risk and financial analysis at Goldman Sachs and The Guggenheim. But he's been a Santa Monica resident for the last eight years, and now, as the 35-year-old CEO of Bespoke Financial, he's bringing his Wall Street expertise to the cannabis industry.
Especially in the beginning, the core philosophy behind Bespoke Financial was simple: Like any consumer product industry, cannabis companies need to borrow money. They need to buy sugar for edibles. They need to buy plastic packaging materials from China — in bulk and in advance — to wrap their products. They need office supplies. For any of this, companies need short-term loans.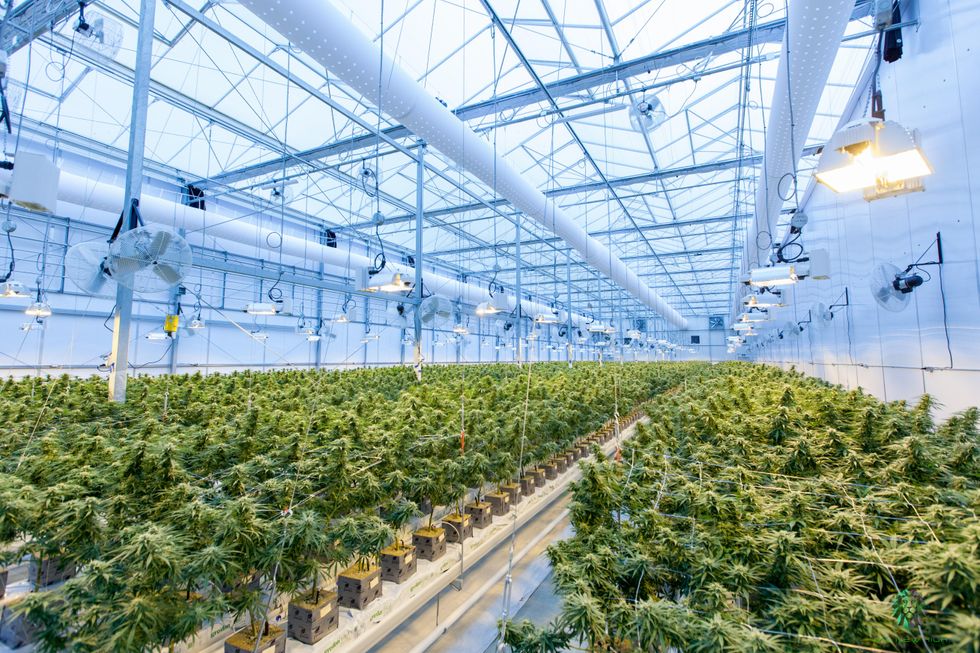 Photo by Richard T on Unsplash
Even before COVID, equity investors were retreating from cannabis: From 2018 to 2019 equity and debt capital raised declined from $14.2 billion to $11.7 billion. Venture startup money was starting to run dry. The pandemic only created more market volatility, which in turn made it even more difficult for cannabis companies to raise capital. At a time when everybody needed loans, lenders were scarce.

"People compare it to alcohol, tobacco, pharmaceuticals. If you look at any one of those industries, they rely on functioning debt capital markets," said Mancheril.
Paul Seaborn, an assistant professor of commerce at University of Virginia, agrees that debt capital markets are essential for mature consumer products industries, but he also thinks cannabis is going to stay weird for a long time yet.
"Every month, every year the industry is becoming more normal, but that doesn't mean that it's gone mainstream by any means," said Seaborn. "There's going to be a need for companies like this one who specialize in cannabis."
This isn't a novel concept, but servicing the cannabis comes with a unique set of challenges. For one, despite being "fully legal" in 11 states, weed is still illegal under federal law, meaning the Federal Deposit Insurance Corporation (FDIC) cannot insure the banks on loans to marijuana companies. Cannabis laws also vary wildly by state and are in constant flux.
"Dealing with an industry like cannabis, you run into every single issue—things that would be comical in any other industry," said Mancheril. "If this was easy, everyone would be doing it. It's the difficulties and the headaches that create the opportunity in front of us today."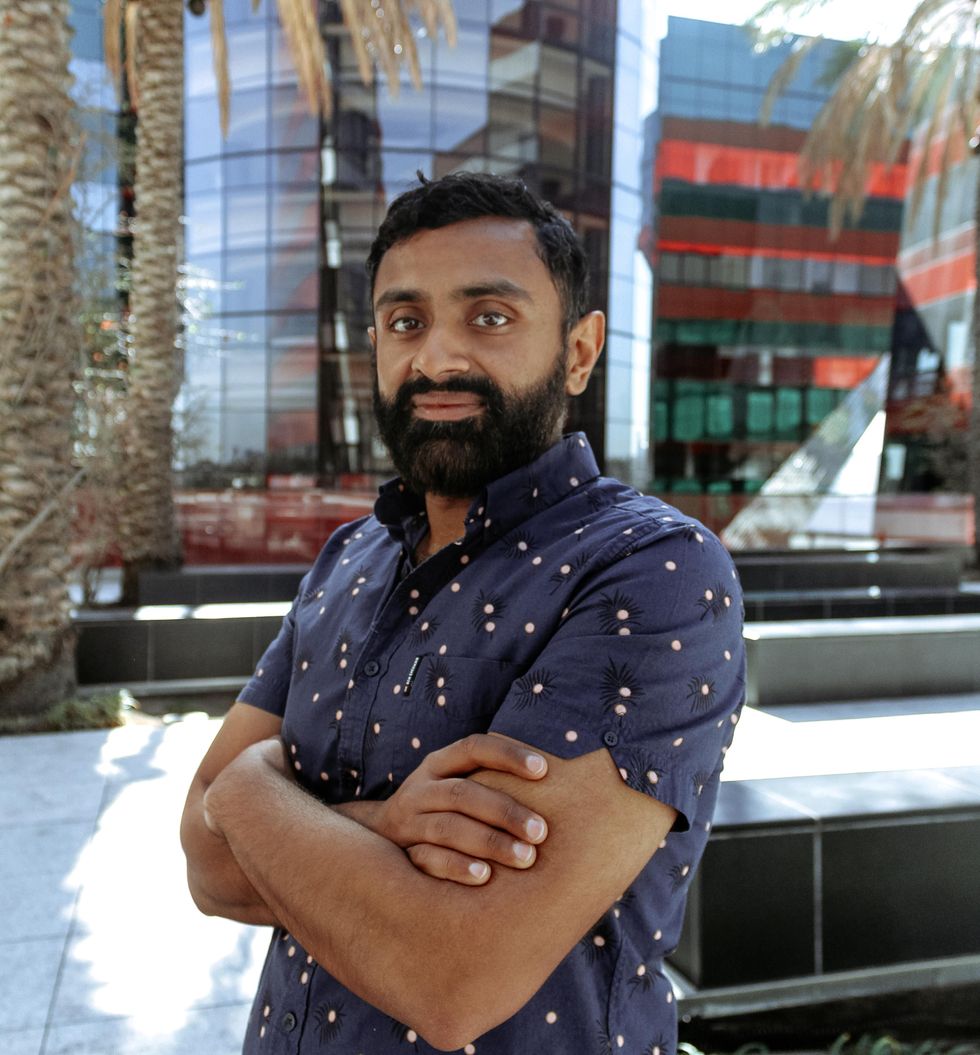 Bespoke CEO George Mancheril
Lending to the nascent cannabis industry has been Bespoke's bread and butter since it launched in June of 2019, but the company also has much larger fintech aspirations. In April, Bespoke raised $8 million in Series A funding to expand a broader tech platform built on top of its underwriting model. A sort of Stripe-but-for-cannabis, the software aims to connect with banking systems, point of sales systems, compliance platforms and accounting packages like QuickBooks.
In combination with a suite of lending options, Bespoke allows cannabis companies more flexibility in how they order, invoice, borrow and pay — and because they don't actually handle marijuana, they're only considered a cannabis-adjacent company. This distinction lets them facilitate payments on their platform while avoiding sky-high transactional fees that banks and credit unions charge to cannabis companies to cover the higher compliance and disclosure requirements associated with the industry.
"A cannabis company looking to pay their vendor via ACH (an automated clearing house that coordinates money transfers) may have to pay 0.5% to 1% per ACH, which can add up quickly," said Mancheril. "Sending or receiving an ACH costs us 10 cents." The concept behind the platform is based on the ProducePay software model, which was created in 2014 by Mancheril's Bespoke co-founders, Ben Dusastre and Pablo Borquez, to provide a fintech platform for farmers. Now they've set their sights on a new crop.
The movement of money through the cannabis sector has historically been extremely opaque due to its forced reliance on cash, but as more and more companies are onboarded, Bespoke also gains a clearer understanding into the industry's cashflow. This allows them to refine their underwriting model even further and also identify new business needs in the industry that might be served with the platform.
But what happens if weed becomes federally legalized? Mancheril admits that the prospect could certainly introduce more competition into the lending landscape, but ultimately he believes legalization would be a net benefit to Bespoke. Mancheril said legalization would entice new investors into the space as well.
"You're going to have institutional capital looking to deploy 100, 200, 300 million dollars at a clip to the cannabis sector," he said. "They can either do the work themselves and try to underwrite these companies and try to understand the nuances of compliance, or you can work with someone like Bespoke."
Seaborn agrees that expertise in such a uniquely challenging landscape will likely take time to develop. "It would be very hard for someone who just does generic debt lending to pick up information from one of these cannabis companies and know if this is going to be a safe lending situation," he said.
Ultimately the success of Bespoke will likely mirror the success of the industry at large, but that's what drew Mancheril to the industry in the first place.
"I believe in the industry, and I believe there's a core consumer base that will keep this a thriving market," he said. "There are great fundamentals and great growth projections."
Even though he still sounds like a New York finance guy, he does keep a weed vape pen on hand at all times. If he can find a few moments to relax, he'll spark up a bowl and brew a cup of chai. California appears to suit him just fine.
From Your Site Articles
Related Articles Around the Web
The Honest Company, Jessica Alba's Santa Monica-based maker of consumer goods that promise to be safer and eco-friendly, made a strong debut in its first day of public trading Wednesday.

Its stock closed at $23 a share, a 43% gain from the $16 opening price.
"I feel like this is where we really dig into this next phase of growth, and this is really the beginning for us in a lot of ways," founder and Chief Creative Officer Jessica Alba said Wednesday on CNBC.
Alba's 5.6 million shares and soon-to-vest options are now worth about $130 million.
However, that is dwarfed by the nearly 16 million shares that Scott Dahnke, board member and global co-CEO of the private equity firm L Catterton, owns. His stake is now worth around $360 million. L Catterton invested $200 million in the company in 2018.
Honest, which trades on the NASDAQ as HSNT, raised $413 million in its IPO. The company was founded by Alba and serial entrepreneur Brian Lee in 2011 and sells everything from eco-friendly diapers to skincare products to cleaning supplies.
Honest was rumored to be preparing an IPO in 2016, but after soaring growth in its infancy, the company struggled amidst quality control problems and questions about whether it could live up to its pristine image. The company voluntarily recalled its baby powder and baby wipes in 2017 after concerns they could cause skin and eye infections. The year before, it reformulated its laundry detergent after reports that it misled consumers about ingredients.
Honest has never made a profit but saw gross margins soar by 35.9% last year as the pandemic drove sales of sanitizing products, according to a regulatory filing.
Kyle Guske, investment analyst at New Constructs, says the stock is greatly overvalued and should be trading no higher than $7 a share.
"A valuation at $15/share implies the company's profits will be three times greater than Revlon (REV), and we think the chances of that happening are very low because of the formidable large incumbent personal care products companies with which The Honest Company is competing," Guske wrote in a research note. "The incumbents already own all the shelf space and dominate the industry."
From Your Site Articles
Related Articles Around the Web