l a venture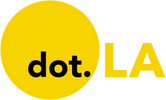 Get in the KNOW
on LA Startups & Tech
X
l a venture
Photo courtesy of Kathryne Cooper
On this episode of the LA Venture podcast, Kathryne Cooper introduces Jumpstart Nova, a new $55 million fund investing in seed and Series A companies led by Black founders who are focused on health care innovation.

Cooper, an L.A.-native, previously managed an accelerator that made over 150 investments into medical technology companies. She's a graduate of Stanford and went to medical school at USC. Later, she would return to the school to get her MBA while working at health tech startups.
Jumpstart's other partner, Marcus Whutney, works out of Nashville and created the fund in the aftermath of the George Floyd protests and the discussions about racial inequities they prompted. Cooper said the events made Whutney think about health inequities "and specifically his position of power as the only Black VC in Nashville."

The pandemic was another wakeup call about the disparities in the health care system, especially for people of color, said Cooper.
"There are disparities in our health care system, in terms of health care outcomes affecting communities of color," Cooper said. "And data has emerged as the disparities in health care outcomes for those who had COVID-19, adversely affecting Black and brown patients—even independent of comorbidities."
Cooper said research has found that the health care industry, like many others, chronically under-invests in Black and brown leaders.
"Because health care is here to impact and improve patient lives, [...] sometimes it can get a pass for other things—like not being particularly diverse, or having a lack of executives who are women and people of color at certain levels in health care organizations," she said.
But Jumpstart doesn't limit its focus to companies working on health care disparities. It also invests in founders focused on a range of health issues.
"Just because you are a founder of color, or woman, or in this case, let's say Black founders, that doesn't mean that your solution needs to solve a health equity issue. It can also solve issues for all patients," Cooper said.
Jumpstart Nova looks at a wide range of opportunities within health care—everything from tech enabled services, biotech, health IT to diagnostic devices.
If she comes across a promising startup, Cooper said she will often reach out to their strategic limited partners, which are made up of some of the nation's leading health care companies, including Cardinal Health, the American Hospital Association, Atrium Health and Eli Lilly, among others.
"When we're looking at companies to invest in, we also want to see if there's some way that they may also fit into an ecosystem related to our strategic limited partners," she said.
Cooper hopes that Jumpstart Nova's focus on under-invested founders can also help spur other investors and VCs to look at the type of founders they're investing in.
"If they all kind of over-index in one area, [then they might] ask themselves why that is. Is it a network issue? Is it that you are tending to overlook these founders? You know, I don't know what the answer is. But I encourage people to kind of look at the data and see what it says to you," said Cooper.
Hear the full episode by clicking on the playhead above, and listen to LA Venture on Apple Podcasts, Stitcher, Spotify or wherever you get your podcasts.

dot.LA Engagement Fellow Joshua Letona contributed to this post.
From Your Site Articles
Related Articles Around the Web
Phote by Minnie Ingersoll
Michael Carney grew up as an athlete. That may be why he views venture capital as a team sport.

On this episode of the LA Venture podcast, the senior vice president of Evoke Advisors discusses the guidance he gives to entrepreneurs and his take on the current investment landscape.
At Evoke, Carney counsels clients on their public and private market investment strategies. He also oversees Evoke's $100 million fund of funds where he invests directly into VC funds. Carney brought his years of experience working at a venture capital firm and covering the Los Angeles business scene as a journalist to help Evoke navigate the startup ecosystem.
Founded in 2019, Evoke aims to oversee wealth management in a different way.

For the past 40 years, people have typically invested with a 60/40 portfolio—60% of their money in growth assets and 40% in conservative assets. Carney said that made sense at a time when interest rates allowed you to get an attractive yield on the safe stuff and when the stock market wasn't as highly overvalued as it is today.
"That's no longer the case," he said. "And so that portfolio doesn't really work or doesn't really deliver the returns that most clients are looking for."
Instead, he said investors should think more about how to diversify their portfolios as the market changes. His job is to work with entrepreneurs to evaluate the best path forward in response to new challenges.
"The number one rule of managing ultra-high net worth is…don't go backwards," he said. "You kind of already won the race, you're on the other side of the finish line, you're drinking your Gatorade—don't go run the race again."
Carney explains the advantages to doing tax and estate planning ahead of time. He says that when a client comes to him a month before a liquidity event and asks what they can do, the answer is that there's much less that can be put in place than there would have been with more advance planning. He also explains why market cycles complicate things.
"The very best day to sell your company is inherently the very worst day to then turn around and reinvest the cash," he said. That can be a difficult lesson to grasp when clients come into cash and want to quickly reinvest it.
"So a lot of our advice often is 'slow down, don't be in a hurry'," he said.
Hear the full episode by clicking on the playhead above, and listen to LA Venture on Apple Podcasts, Stitcher, Spotify or wherever you get your podcasts.

dot.LA editorial intern Kristin Snyder contributed to this post.
From Your Site Articles
Related Articles Around the Web
Image courtesy of Ludis Capital
On this episode of the LA Venture podcast, Ludis Capital founder Matilda Sung talks about the future of sports and technology, including sports betting, streaming and digital assets like NFTs.

At Ludis, Sung invests in companies at the intersection of sports, media and technology, writing checks of $500K to $1 million each. Prior to that, she served as the director of strategy and business operations at the NFL, where she saw changes in the way the sports industry functions first hand.
"Folks were no longer going to the three-and-a-half-hour games in person, they were not spending thousands of dollars on season tickets, nor were they even cable subscribers," said Sung. "They realize there's this whole generation of sports fans that was just consuming so differently."

Games are essentially the "crown jewels" of the sports industry. That's where fans are, and where the bulk of revenue is made. Much, she said, depends on media rights and where the games get aired.
One of the biggest challenges Sung said sports faces is creating compelling fan engagement and content. While some fans may want to watch the full game, younger viewers more often just want the critical moments.
"The league historically wanted to prioritize longer times, larger audience. But then they had to sort of wrap their heads around the fact that the younger generation" had a lot more viewing options. "That's not specific to sports," said Sung. "That's everything in the media world."
One strategy the industry has adopted is gamifying the sports experience for the viewers at home. Offering NFTs and betting has become a way to engage fans with the game. Some tokens can earn their owners rewards, giving them a sense of being a part of the game or their team.
"Whether it be metaverses or cryptocurrencies or fan tokens, or NFTs, you've now introduced this other format or vehicle to call upon which to further engage the fan on a much more intimate basis," Sung said.
Sports betting, now legal on the federal level, has also opened enormous new opportunities for sports media. Sung said that she's excited to see how the American sports betting market differentiates itself from that of Europe. American technology companies, she said, could create some interesting new ways for sports fans to compete with one another, using interfaces that make for much easier onboarding and sharing.
"That opens up a much larger sports betting market. And we'll include demographics that are not your traditional ones," Sung said. "We could see some really interesting experiences that don't even seem like sports betting at all."
Hear the full episode by clicking on the playhead above, and listen to LA Venture on Apple Podcasts, Stitcher, Spotify or wherever you get your podcasts.
dot.LA Engagement Fellow Joshua Letona contributed to this post.
From Your Site Articles
Related Articles Around the Web