pipe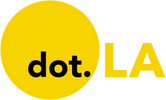 Get in the KNOW
on LA Startups & Tech
X
pipe
On this week's episode of the L.A. Venture Podcast, hear from Marlon Nichols, a founding Managing General Partner at MaC Venture Capital. MaC Ventures is seed-stage venture fund prioritizing investments in underrepresented founders.
Nichols shared how he got started in venture: After initially picking up the business at Intel Capital, he became a Kauffman fellow, where he is currently on the board. He left Intel to pursue his "cultural investing thesis" and became the founder of Cross Culture, and then MaC Venture Capital.
Nichols emphasized the positive culture at MaC Venture Capital, saying that he and his team share a "glass half full" mentality.
He also discussed the things he thinks set the fund apart; namely, a vast and diverse network built across entertainment, sports and the major advertising and global advertising agencies. He talks about MaC's operations capabilities, and how it can refine product storytelling.
Nichols said "I've seen great technology companies just, like, struggle to tell the world why their technology matters."
He also discussed leading MaC Venture Capital's recent investment in Pipe, a startup that helps companies scale without debt. When he invested, the company was valued at $13 million. In less than a year it's grown to be valued at $2 billion.
In the rest of this episode, Marlon shares about his background growing up as a Jamaican immigrant, and how his blue collar mentality is cornerstone to his investment philosophy.
Marlon Nichols is the founding managing general partner at MaC Venture Capital and a Kauffman fellow who also serves on its board of directors.

"We tap into those folks— call them influencers—who are tastemakers and we try to find common links throughout these people and throughout the world. Once we see something that's popping up over and over again, that tells us that there's there's something interesting happening here that we should pay attention to." —Marlon Nichols
dot.LA Engagement Intern Colleen Tufts contributed to this post.
Want to hear more of L.A. Venture? Listen on Apple Podcasts, Stitcher, Spotify or wherever you get your podcasts.
When fully vaccinated employees at one of L.A.'s biggest venture firms began trickling back into the office at the beginning of May, they felt a bit uncomfortable.
"Everyone felt awkward," remembers Mark Suster, Upfront Ventures' General Partner. "It was really awkward sitting in front of people again."
After more than a year confined to only seeing a few family members face-to-face and perhaps the occasional masked walk with friends and colleagues, it felt strange to suddenly be sitting unmasked next to each other in conference rooms.
Soon enough though, the strangeness of being back in the office faded.
"By week three it was like COVID was over," Suster said. "You forgot all the fears you had. That's what I expected and that's what I wanted."
It was only a few months ago that the number of COVID cases in L.A. County was so high that the idea of returning to offices seemed like a distant fantasy. Now, with over half of county adults vaccinated and daily new case rates plummeting, L.A. and the rest of California are on the brink of a complete reopening June 15.
But while many parts of life return to normal – Dodger Stadium is about to be full of cheering fans for the first time since 2019 – it is clear the workplace will be altered for a long time to come.
Companies like Snap Inc. have even recently pushed back reopening plans and many are still in a wait-and-see mode as they juggle conflicting regulations and employee morale.
"The options are almost limitless with hybrid workplace variations, which causes confusion," said Petra Durnin, head of market analytics at Raise Commercial Real Estate. "Many are waiting to see what everyone else does."
Even though traffic is back, L.A. offices are only about 25% full, according to weekly data collected by Kastle Systems, an access control provider used in more than 2,600 buildings nationwide. That is higher than the 17% occupancy in New York City but considerably lower than the 42% in fully reopened Houston.
While some executives have expressed impatience over getting their far-flung staffers back in the office as soon as possible, most are treading lightly – still making returning optional.
"Anyone who doesn't feel comfortable — especially if you're providing child care or if you live with someone you feel is compromised – it's not a problem," Suster said. "No one should feel pressure."
There are also the outliers, such as one small L.A. VC firm – which, of course, wanted to remain anonymous – where employees never stopped going into the office and where deals would not close without an in-person meeting.
But what's more common is employers actually becoming more lenient, even as the pandemic recedes.
Snap Inc. had originally told its 3,863 employees they would be required to return in September. But in late March it announced a "virtual first" model that means employees can work from home for as long as they want, according to a company spokeswoman.
Dave— a buzzy banking startup — abandoned its office in mid-city and now allows its 169 employees to work from anywhere in the U.S., except Hawaii. It plans to bring everyone together once or twice a year for team building and eventually open up offices for those who choose to come back in L.A. and San Francisco.
"To support our virtual first model, we will have one pay scale that we will apply nationally and will be based on the California labor market," added spokeswoman Jazmin Beltran. "Career mobility will not be dependent on where a team member chooses to live. Over time, we expect to have team members at all levels, including senior leadership, living across the country."
Pipe, one of the fastest growing fintech startups, relocated from Los Angeles to Miami during the pandemic but has opened what it calls "microhubs" in Atlanta, New York City, Texas, L.A. and Europe.
"These microhubs are important because while we have a distributed workforce, we also value in-person face time, both for productivity and for building a strong culture of trust among our team, customers and investors," said Harry Hurst, co-founder and co-CEO of Pipe.
Navigating Conflicting Regulations
Employers are treading lightly in part because of the often shifting and conflicting guidance from varying levels of government.
Even vaccinated employees still have to wear masks and social distance under California Division of Occupational Safety guidelines, even though the Centers for Disease Control said May 15th it was safe for fully vaccinated people to resume their pre-pandemic routines in most circumstances.
Cal/OSHA is set to vote on relaxing workplace rules June 3rd, but it is far from certain that its board will go as far as the CDC. Some members have already said the CDC went too far in loosening restrictions.
It is also unclear whether employers can require employees to be vaccinated and even if they likely can, few want to risk costly litigation.
Employers are also wary of alienating employees who have mostly stayed productive even as they have endured the stressful circumstances of the past year. This is after all a tight labor market where tech employees who have accrued a considerable amount of wealth over the last year may walk out the door if they are forced to be at their desk everyday.
"Companies surveyed employees in 2020 to see when they would want to go back to the office and were likely somewhat surprised to discover that not everyone wanted or needed to be working in person five days a week," Durnin said. "I think that's why they are opening doors but not demanding employees return."
At the same time, there is the sense that even though companies say they are fine with employees working from anywhere, the ones who want to advance better be back in the office as much as possible. The ones who choose to stay home risk seeing their careers languish.
Suster of Upfront Ventures, acknowledges what works for the relatively small number of employees at a VC firm may very well not work for larger companies. But he said in the few weeks that employees have been back he has noticed an uptick in productivity and creativity that would not have been possible on Zoom meetings.
"The norm is once we get over our fears it's time to get back to work," Suster said.
Los Angeles is home to around 5,000 startups, the majority of which are in their young, formative years.
Which of those thousands are poised for a breakout in 2021? We asked dozens of L.A.'s top VCs to weigh in. We wanted to know which companies they would have invested in if they could go back and do it all over again.

Yesterday, our investors picked their favorite Series-A or later startups, and not surprisingly there was more consensus, with familiar names like PopShop Live and Scopely leading the way.
But the most lucrative returns come from identifying companies in their infancy, as recent blockbuster IPOs vividly demonstrate. For instance, Sequoia's $600,000 seed check to Airbnb in 2009 accounted for 70% of its shares in the company and helped it get into competitive later rounds. When the vacation rental service went public last month, Sequoia's stake was worth $4.8 billion.
What will be the next breakout? The complete list is below and is ranked in random order except for the first three, which stood out by virtue of getting multiple votes: Pipe enables companies with recurring revenues to tap into their deferred cash flows with an instant cash advance. Clash App, Inc., is a TikTok alternative launched by a former employee of the social network in August. And XCLAIM allows bankruptcy claims to be digitally traded.
Lead art by Candice Navi.