marlon nichols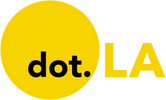 Get in the KNOW
on LA Startups & Tech
X
marlon nichols
On this week's episode of the L.A. Venture Podcast, hear from Marlon Nichols, a founding Managing General Partner at MaC Venture Capital. MaC Ventures is seed-stage venture fund prioritizing investments in underrepresented founders.
Nichols shared how he got started in venture: After initially picking up the business at Intel Capital, he became a Kauffman fellow, where he is currently on the board. He left Intel to pursue his "cultural investing thesis" and became the founder of Cross Culture, and then MaC Venture Capital.
Nichols emphasized the positive culture at MaC Venture Capital, saying that he and his team share a "glass half full" mentality.
He also discussed the things he thinks set the fund apart; namely, a vast and diverse network built across entertainment, sports and the major advertising and global advertising agencies. He talks about MaC's operations capabilities, and how it can refine product storytelling.
Nichols said "I've seen great technology companies just, like, struggle to tell the world why their technology matters."
He also discussed leading MaC Venture Capital's recent investment in Pipe, a startup that helps companies scale without debt. When he invested, the company was valued at $13 million. In less than a year it's grown to be valued at $2 billion.
In the rest of this episode, Marlon shares about his background growing up as a Jamaican immigrant, and how his blue collar mentality is cornerstone to his investment philosophy.
Marlon Nichols is the founding managing general partner at MaC Venture Capital and a Kauffman fellow who also serves on its board of directors.

"We tap into those folks— call them influencers—who are tastemakers and we try to find common links throughout these people and throughout the world. Once we see something that's popping up over and over again, that tells us that there's there's something interesting happening here that we should pay attention to." —Marlon Nichols
dot.LA Engagement Intern Colleen Tufts contributed to this post.
Want to hear more of L.A. Venture? Listen on Apple Podcasts, Stitcher, Spotify or wherever you get your podcasts.
On this week's episode of Just Go Grind, hear from Marlon Nichols, founding managing general partner at MaC Venture Capital, a seed-stage venture fund whose investments run from $1.5 million to about $2 million. Their focus is on emerging behavioral and cultural trends plus technology that enterprise will need to stay current.
How does the firm find what's new before anyone else? Marlon says it's their extensive network of people with their fingers on the pulse of pop culture — "from movie stars to movie makers to musicians and producers that are traveling the world and are seeing a ton of things, to relationships with some of the top global advertising agencies" — and once MaC VC hears a trend repeating, they investigate it to see if it's "real."
The decision making is collaborative at MaC VC, made up of co-founders from M Ventures and Cross Culture Ventures, Marlon's previous firm. Merging their companies made sense because they had been co-partnering on many investments, the partners had known each other personally for many years, and they wanted to create a larger investment fund and vehicle. They took six months to actively work together in order to gain confidence in their compatibility. Marlon says, "we wanted to source deals together, evaluate those deals together, learn each other's quirks and and habits, likes and dislikes, pet peeves — all those things." All this to build a firm that is a "multi-fund, multi-decade relationship."
On this episode, hear about how Marlon got into venture capital, what institutional limited partners are looking to invest in and what's next for MaC VC.
Marlon Nichols is a founding managing partner at MaC Venture Capital (formerly Cross Culture Ventures), which finds entrepreneurs who are building the future for the rest of America. He's a former Kauffman fellow and investment director at Intel Capital, where he launched Intel's $125M diversity fund. Marlon, with an extensive background in technology, private equity, media and entertainment, has a unique eye for global trends and shifts in consumer behavior. This has helped him capture high-potential investments, which include Gimlet Media, MongoDB, Thrive Market, Fair, LISNR, Mayvenn, Blavity, Pipe, Wonderschool and other companies that reflect overlooked markets. He serves on the board of directors for Ajua, Blavity, Finesse, Kauffman Fellows Program, LISNR, Ryff, Sote and Wonderschool. (from MaC website).

Laurel Moglen, dot.LA Sr. Podcast Producer and Editor, contributed to this article.
Image by Candice Navi
MaC Venture Capital, one of the few majority Black-owned venture firms to focus on increasing the woefully slim number of non-white founders, closed its first $110 million fund.
The two-year-old firm came into being when Cross Culture Ventures, co-founded by Marlon Nichols and Troy Carter, merged with M Ventures. That united Nichols with former Washington, D.C. Mayor Adrian Fenty; former William Morris Agency talent agent Michael Palank and MACRO founder and CEO Charles D. King, who was the first Black partner at a major Hollywood talent agency.
Their two previous firms had funds in the $20 million range and wrote smaller checks. Now with a bigger vehicle, and more star power, MaC aims to start investing in seed-stage upstarts at the million dollar level – going up to two million in some cases – in return for a 10% stake.
"We haven't had to do anything different from what we were doing before," said Palank. "Now we just get larger stakes in the company and have a louder voice because we are on the board."
Just 2% of VC investment partners identify as Black or Latino and less than 10% of VC-funded companies are led by women or people of color in Southern California, according to PledgeLA.
MaC Venture Capital, which has already invested in 25 startups – including Pipe, Stoke, Goodfair, Finesse, PureStream and Sote – says 76% of its portfolio is run by Black, Latinx or female founders.
"Given our varied backgrounds and the different types of communities we're a part of, we're able to see opportunities in places many of our venture colleagues aren't able to see," said Nichols. "That's a superpower that allows us to get into some amazing deals pretty early before they start to become competitive."

MaC founders left to right: Marlon Nichols, Michael Palank, Charles D. King, and Adrian Fenty.Image courtesy of MaC VC
Like many industries, the notoriously clubby world of venture capital faced a reckoning when protests erupted after the killing of George Floyd last year. Investors tripped over themselves to preach the importance of diversity on Twitter or issue feel-good statements. Some firms, including Softbank and Andreessen Horowitz, even launched new funds to focus on diversity but that too seemed more symbolic.

Andreessen's Talent x Opportunity Fund launched with just $2.2 million in donations from partners, a drop in the bucket for a firm with $14 billion under management.
Of the $150 billion in venture funding hauled in by U.S startups last year, only $1 billion went to Black founders, according to Crunchbase.
"There were a lot of things said, but a lot of checks still need to be cashed," said Nichols.
Still, Nichols said the newfound awareness helped attract limited partners to the fund, which include Foot Locker, Inc., Goldman Sachs and Bank of America.
"We have a few major corporations that are investors in our fund that invested in us because we're good at what we do, but also because they recognize that there is a disproportionate amount of funding that goes to people of color," Nichols said. "We've been pleasantly surprised by the attention and the follow through. But make no mistake, there's still a ton more work to do."
This story has been updated to include the fund's new total of $110 million.