Lots happened in the L.A. tech and startup community this week. dot.LA chief host and correspondent Kelly O'Grady takes you through the key stories:
Startups: Techstars LA 2020 Class Launches, Rental App Pocketlist Launches, OpenPath Seeks End of Key Cards
Media: Peacock Launches Everywhere, 'Going Public' Fuses IPOs & Reality TV
Investing: Fisker to Go Public, Wavemaker Raises Oversubscribed Round, Fewer L.A. Startup Deals Getting Done
Weekly Recap: Techstars L.A. 2020 Launches Remote, NBC Launches Peacock & Startup Deal Volume is Low www.youtube.com
Watch to stay smart on what is happening, and follow us on Instagram for daily video content.

From Your Site Articles
Related Articles Around the Web
Rental app PocketList launched today after less than a year in stealth mode with the goal of making your next apartment hunt a lot simpler.
The app allows renters to see and share apartments that will soon be available before they're listed — reducing the time properties sit vacant and possibly heating up competition among apartment hunters.
The idea came to CEO and co-founder Nick Dazé after a lifetime of hassle renting apartments that he and his friends and family experienced when searching for a new place
PocketList co-founders.Nick Dazé's and Julian Vergel de Dios,
"Renting shouldn't be a dirty word, and it kind of is in American culture. Everybody sees it as a stopping point to being a homeowner off in the middle of nowhere," he said."The way we look at it is the average American spends over a decade being a renter — and they spend hundreds of thousands of dollars in that time.
"The experience is horrible," he added.

The app is currently only available in Los Angeles, Dazé's hometown and the nation's second largest real estate market. The city abounds with horror stories about renting. Before the pandemic reduced demand, packed open houses were commonplace and many aspiring tenants armed themselves with reference letters.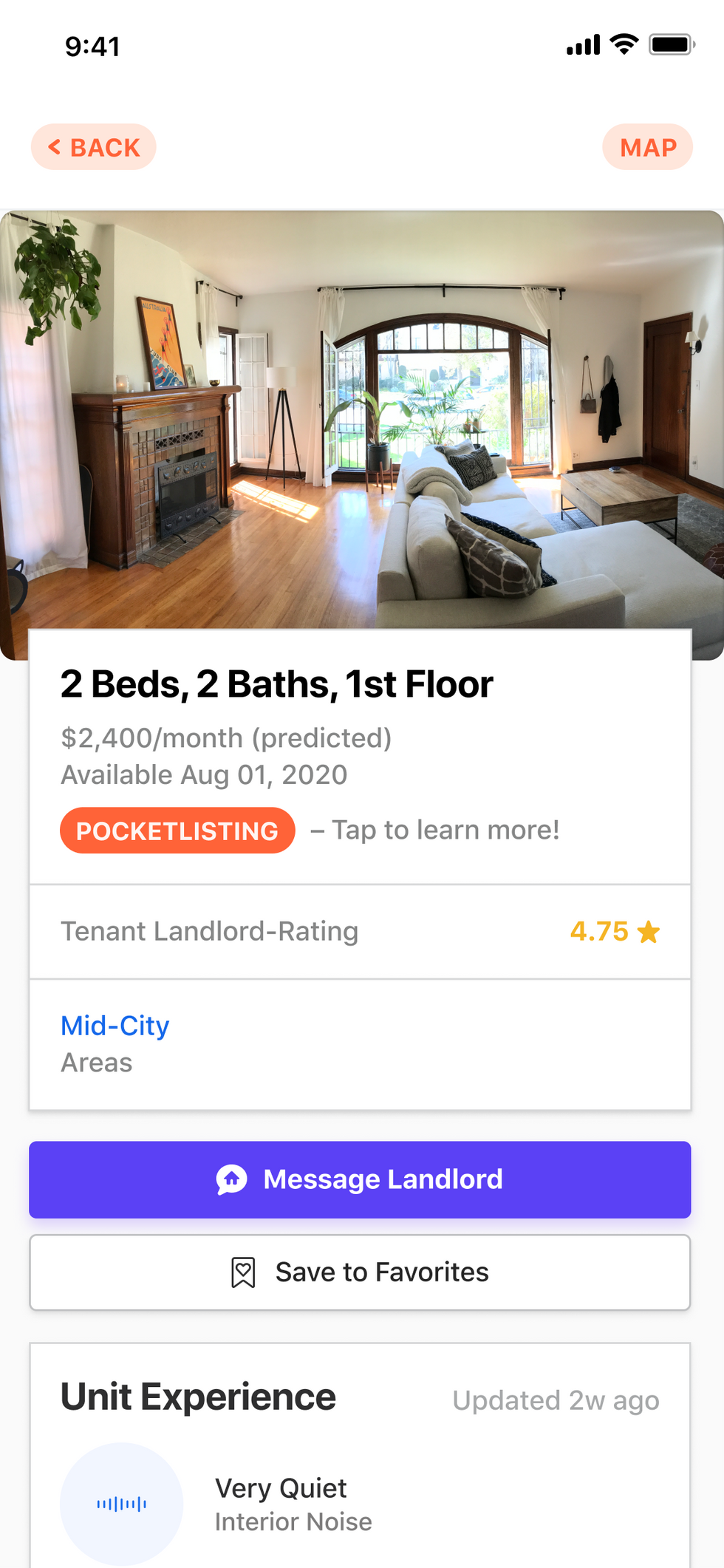 A screenshot of PocketList's user interface.
But with $2.8 million in seed funding led by David Sacks' Craft Ventures along with Abstract VC, Wonder Ventures and angel investor Spencer Rascoff, co-founder of Zillow and dot.LA, the company has plans to launch in San Francisco and San Diego later this fall.
PocketList could be a boon for landlords as well. They lose $43 billion a year on properties that are in the process of being turned over, according to the company. The company estimates vacated properties sit on the market for about 26 days on average before they're rented.
Dazé's background in user experience design drove him and his co-founder, Julian Vergel de Dios, to develop what started as a simple Google Sheet listing that was shared among friends looking for leads on soon-to-be vacant apartments. The info proved so popular that the two began offering it up to others.
What made the list so attractive to renters was that it provided insight that landlords would never share and gave other renters anxious to move inside knowledge about when an apartment would be listed.
The app provides data such as how much sunlight a room receives or how responsive a landlord is. It also allows would-be renters to keep their names, numbers and other personal information private until they're ready to rent.
While the app and website is free to renters, the newly added landlord feature will allow them to be notified of when a certain number of their units might be listed, without giving away any personal information. The price for access to information can vary based on how often the landlord chooses to be notified.
"We want to take this model of transparency and honesty and kind of mutual collaboration and benefit," said Dazé. "And that's not just renter to renter it's also renter to landlord. We want to take that spirit of collaboration and we want to make over time, the experience of being a renter as easy, and as accessible as going to Disneyland."

Related Articles Around the Web