covid 19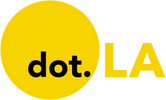 Get in the KNOW
on LA Startups & Tech
X
covid 19
Courtesy of Vamstar
In early March 2020, as the world stood on the precipice of the COVID-19 pandemic, the World Health Organization warned countries around the globe of a pending medical equipment shortage. Sure enough, in a matter of weeks—as coronavirus case numbers and deaths skyrocketed and much of the world sheltered in place—face masks, gloves and other personal protective equipment (PPE) became scarce, as suppliers jacked up prices and individuals hoarded what had become a precious resource.
Hospitals were not exempt from this, with many slow to source and provide PPE and other medical devices to clinicians dealing with influx of patients—many of whom were severely ill and dying.
"People died because hospitals did not have the right product to treat them," according to Praful Mehta, the co-founder and CEO of supply chain startup Vamstar. "This is a supply chain challenge."
Vamstar—a Los Angeles- and London-based venture which runs an AI-enabled sourcing and procurement platform for medical supplies and pharmaceuticals—announced a new $9.5 million funding round Wednesday that should help it address such inefficiencies in the health care supply chain. The Series A round was led by Alpha Intelligence Capital and the Dutch Founders Fund, who were joined by existing investors BTOV Partners and Antler.
Vamstar launched in 2019 and has since onboarded 86,000 hospitals and clinics in more than 80 countries to its platform—an all-in-one B2B marketplace that connects them with the medical suppliers and pharmaceutical companies who can provide the goods they need. The platform deploys machine learning to more efficiently connect buyers with suppliers based on what they need, how much they need and how soon they need it.
It also helps suppliers predict, based on buyer queries, how much they will need to stock up on certain items, which could help mitigate shortages in the future. Buyers, in turn, are alerted to stock up on goods before prices are predicted to increase. According to Mehta, buyers on Vamstar's platform are able to procure the medical equipment they need in one-quarter the usual time, on average.
"There is the need for a solution that is networked, that is connected, that makes health care a complete ecosystem," Mehta said. "There's a lot of talk about the health care ecosystem, [that] it's one unit—but actually it's not, it's highly fragmented."
The pandemic brought to light the medical supply chain's worst-case scenario: If a medical buyer needs to source a device, drug or supply whose local distributor has been depleted, it must then contact several other suppliers who are selling it at varying prices, prolonging the buying process.
"[Buyers] had to scan the market locally, regionally, nationally and internationally because, with what happened with COVID, your local sources of supplies were completely exhausted, which is often the case in healthcare," Mehta said.
The new funding will go toward further developing Vamstar's platform to make the transaction process quicker and more intuitive for both buyers and sellers, according to the company.
Vamstar is one of several startups tackling the fragmented health care supply chain. Others include Switzerland-based Hystrix Medical, which also operates a B2B marketplace for medical products, and Illinois-based Hybrent, which works closely with hospitals to source medical equipment.
"These problems that we are addressing in our industry have been problems for a very long time," Mehta noted. "It's just that COVID exposed those problems to the public; it just highlighted the inefficiencies of the supply chain. And what we saw as a result of that was a massive loss of life."
From Your Site Articles
Related Articles Around the Web
Image courtesy of ZipRecruiter
On this episode of Office Hours, host Spencer Rascoff talked with ZipRecruiter CEO and founder Ian Siegel about how he built his company, the lessons he's learned along the way and how he's seen the pandemic drastically reshape the job market—probably for good.
Siegel moved to L.A. to be a writer in Hollywood. But he quickly realized he hated it. Instead, he moved into the fledgling online division at Warner Bros., From there, he found himself working at a series of VC-backed startups that became successful. As a result, he became known in the industry as an expert in taking online businesses that had plateaued and figuring out a way to help them grow. He said he hated every minute of it.
"What you are in that situation is you're an agent of change. And what I learned is you can be good at that, but no one likes you because everybody fears change."
Instead, Siegel worked up the courage to start his own business.
"Why do I let people pay me such a small amount of money to turn around these businesses?," he asked himself. "If I'm so good at this, why don't I just start my own and build it right from the very beginning. And that's what ultimately gave me the conviction to go launch ZipRecruiter."
His time working at young startups too small to have their own HR departments gave Siegel the idea. After posting the same job position across multiple websites and printing out every single resume submitted, he realized he was facing a problem technology is built to solve.
"I just wanted a magic button that I could push. And it would send a job to all job boards at once, and then all the candidates from all those different sites would go into one easy to review list. That's exactly what we built with the first version of ZipRecruiter," said Siegel.
Over time, ZipRecruiter's mission has changed, he said, from a company aimed at solving a single pain point to a company trying to reinvent how the labor market functions. That, he added, is orders of magnitude more difficult, because "you are retraining America or potentially the world on a new way to do something."
"And now you are knife fighting in the jungle, you are trailblazing," he added. "I don't worry about how anybody in the current ecosystem operates. I'm truly fundamentally trying to change the labor market in the United States right now."
Siegel said he's seen the job market drastically change over the past couple years, as the pandemic accelerated the move to remote work and hybrid and remote positions surged. Fewer than 2% of jobs on ZipRecruiter had the words "remote" in them before COVID-19 stuck. Now, 60% of applicants say they're seeking remote or hybrid work, and 12% of the jobs listed on the site offer a remote option—and that number is growing.
That reality has changed how he runs his own business.
"What I've done at ZipRecruiter is accept change," Siegel said. "We are fully embracing remote. I believe remote is not only here to stay, it's a huge benefit."
That, he says, is because employees and employers both save time on driving and grooming. They save money on gas and parking. The office, he added, will still have a purpose, but it will probably be more for building culture, and less for work.
"It'll be a much smaller space entirely designed around fun," he said. "No one will ever go in there every day purely for the purpose of doing their job, probably ever again."
One of the lessons Siegel said he's learned as a serial entrepreneur is to make sure the work you pick is meaningful to you.
"It turns out every business takes the same amount of time, which is all your time," he said. "So be thoughtful about how you spend it. Pick work that's meaningful for you. Pick work that has scale opportunity to it and that you're going to be excited to go into every day."
Want to hear more episodes? Subscribe to Office Hours on Stitcher, Apple Podcasts, Spotify, iHeart Radio or wherever you get your podcasts.
dot.LA Engagement Fellow Joshua Letona contributed to this post.
From Your Site Articles
Related Articles Around the Web
Photo by Venti Views on Unsplash
The fallout from Netflix's disastrous first-quarter earnings continues with a new shareholder lawsuit that claims the streaming giant misled investors about its ability to sign up more subscribers.
According to Reuters, a Texas-based investment trust has accused Netflix and its leaders of failing to disclose its slowing growth and that it was shedding subscribers as it amid heightened streaming competition. The lawsuit, filed Tuesday in federal court in San Francisco, is seeking monetary damages for the sharp drop in Netflix's share price after the company missed its subscriber projections.
Netflix shares cratered last month after investors learned that the streaming platform had lost subscribers for the first time in more than a decade in the first quarter, and expects to lose 2 million more in the current second quarter. The company's stock price plummeted more than 35% on April 20, the day after Netflix disclosed its first quarter financial results. Netflix shares closed at $204.01 on Wednesday, a mighty fall from their nearly $700 stock price in November.
During Netflix's most recent earnings call, company leaders blamed increased competition, password sharing and Russia's invasion of Ukraine, among other factors, for the sharp subscriber slowdown. Executives claimed that COVID-19 had initially clouded the company's outlook for future growth.
The lawsuit names Netflix co-CEOs Reed Hastings and Ted Sarandos and Chief Financial Officer Spencer Neumann as defendants, according to Reuters. The suit, which is seeking class-action status, was filed on behalf of investors who traded Netflix shares between Oct. 19, 2021 and April 19, 2022.