mac venture capital
After enduring nearly 14 months of Zoom meetings, phone calls and socially distant walks, Los Angeles venture capitalists held their first major in-person party Thursday night at an expansive estate in Beverly Hills.
The approximately 50 guests had their temperatures checked at the entrance and could choose to affix a bright "I Got Vaccinated" sticker to their wardrobe, which most did.

Elbow bumps replaced handshakes and everything took place outside on an overcast and unusually cool night. But otherwise, the occasion seemed remarkably normal – with only servers, bartenders and valets wearing masks.
"We felt like it was the right time," said Derek Norton, managing general partner of Watertower Ventures, the early stage fund that hosted the event. "We definitely wanted to be on the forefront and be the first to get everybody back, because this is a community and it's a community of friends that are investors and collaborators."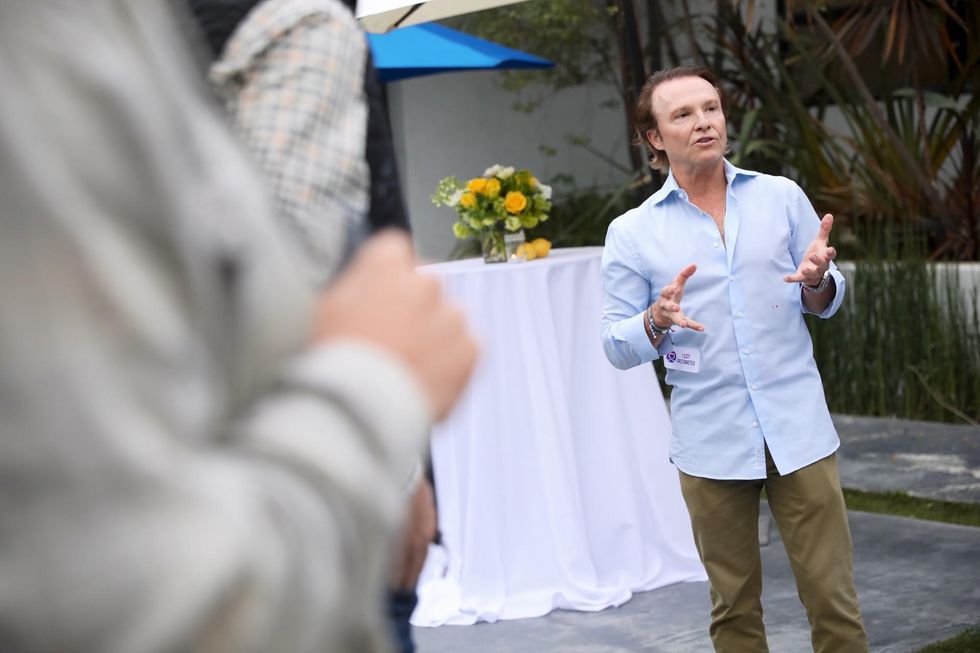 "We felt like it was the right time," said Derek Norton, managing general partner of Watertower Ventures, the early stage fund that hosted the event.
Guests sipped on Aperol spritzes and wolfed down freshly baked margarita pizza from Toscana – the theme of the evening was "A Taste of Italy."

"Since most of us won't be traveling to Europe this summer, we thought we'd bring Italy here," Norton explained.
The crowd included a who's who of the L.A. venture scene, including Bonfire's Mark Mullen, Crosscut's Brian Garrett, MaC VC's Marlon Nichols, East West Ventures' Jaeson Ma, TenOneTen's Minnie Ingersoll, Watertower's Jeremy Milken and Science Inc's Peter Pham, who bounced from group to group wearing silent disco headphones and sipping on the Liquid Death canned water he incubated.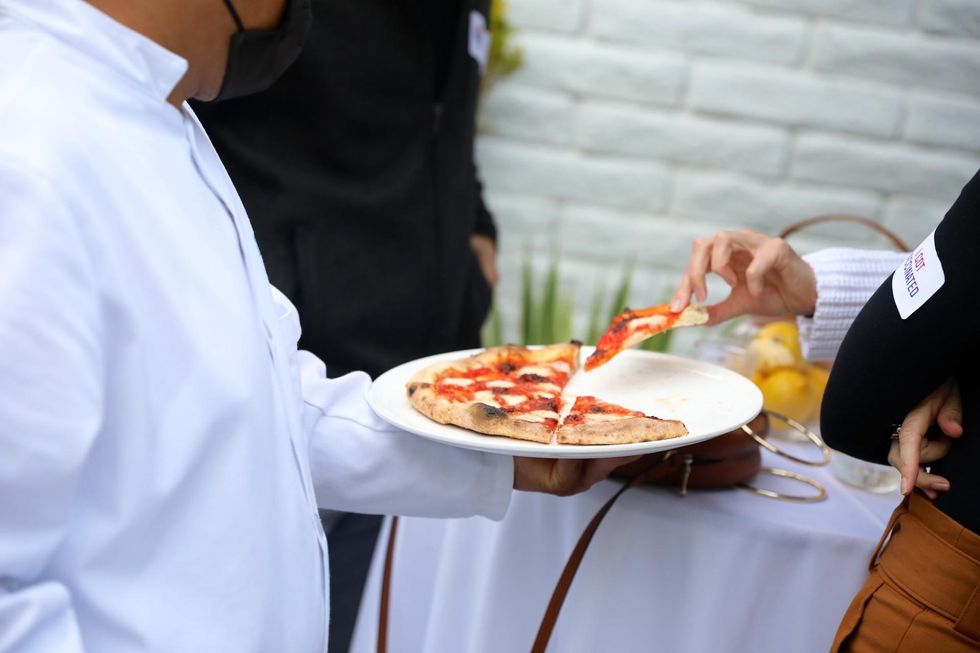 Guests sipped on aperol spritzes and wolfed down freshly baked margarita pizza from Toscana – the theme of the evening was "A Taste of Italy."
The mood seemed positively giddy, thanks to a welcome return to normalcy and the fact that for all the hardship of the past year these have been heady times for tech – with record amounts of deals, new unicorns crowned and IPO's popping off seemingly every week.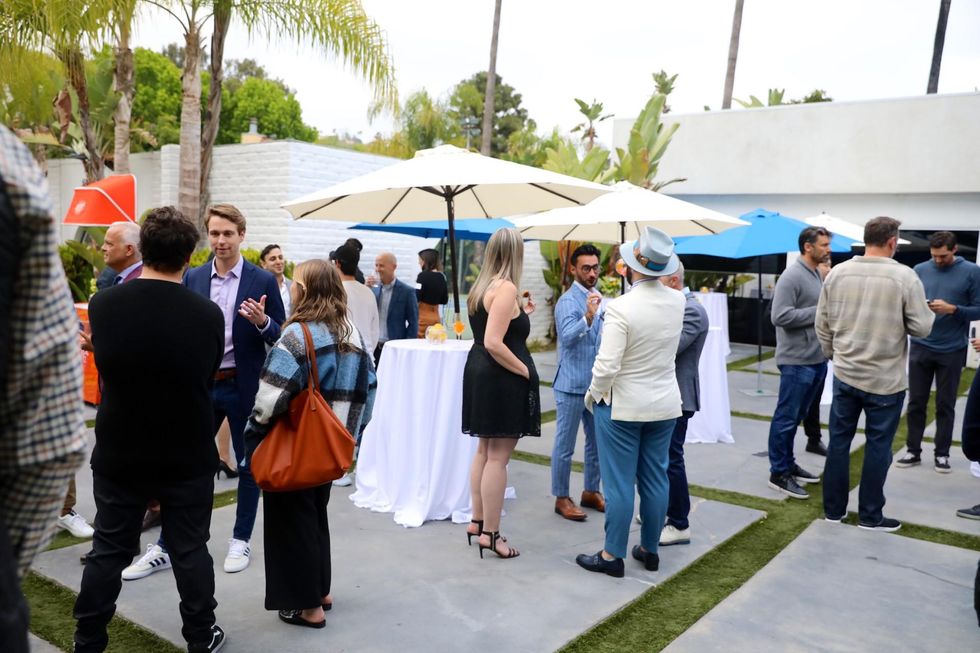 More than one VC remarked that they have never seen such a crazy time in the industry, with even the most far-fetched of business plans able to secure gobs of capital.
For all of the pleasantries and talk about how kids were doing, the event was far by no means purely social. This is an industry after all with no shortage of extraverts which normally revolves around schmoozing and handshakes.
"There are definitely deals and business being talked about tonight," said Norton. "We have tons of stuff to catch up on."
Los Angeles County had reached the least-restrictive "yellow tier" the day before, allowing bars to reopen and indoor stores to increase their capacity. Still, COVID remains a threat; an average 63 people in the county are dying each day.
On this week's episode of Just Go Grind, hear from Marlon Nichols, founding managing general partner at MaC Venture Capital, a seed-stage venture fund whose investments run from $1.5 million to about $2 million. Their focus is on emerging behavioral and cultural trends plus technology that enterprise will need to stay current.
How does the firm find what's new before anyone else? Marlon says it's their extensive network of people with their fingers on the pulse of pop culture — "from movie stars to movie makers to musicians and producers that are traveling the world and are seeing a ton of things, to relationships with some of the top global advertising agencies" — and once MaC VC hears a trend repeating, they investigate it to see if it's "real."
The decision making is collaborative at MaC VC, made up of co-founders from M Ventures and Cross Culture Ventures, Marlon's previous firm. Merging their companies made sense because they had been co-partnering on many investments, the partners had known each other personally for many years, and they wanted to create a larger investment fund and vehicle. They took six months to actively work together in order to gain confidence in their compatibility. Marlon says, "we wanted to source deals together, evaluate those deals together, learn each other's quirks and and habits, likes and dislikes, pet peeves — all those things." All this to build a firm that is a "multi-fund, multi-decade relationship."
On this episode, hear about how Marlon got into venture capital, what institutional limited partners are looking to invest in and what's next for MaC VC.
Marlon Nichols is a founding managing partner at MaC Venture Capital (formerly Cross Culture Ventures), which finds entrepreneurs who are building the future for the rest of America. He's a former Kauffman fellow and investment director at Intel Capital, where he launched Intel's $125M diversity fund. Marlon, with an extensive background in technology, private equity, media and entertainment, has a unique eye for global trends and shifts in consumer behavior. This has helped him capture high-potential investments, which include Gimlet Media, MongoDB, Thrive Market, Fair, LISNR, Mayvenn, Blavity, Pipe, Wonderschool and other companies that reflect overlooked markets. He serves on the board of directors for Ajua, Blavity, Finesse, Kauffman Fellows Program, LISNR, Ryff, Sote and Wonderschool. (from MaC website).

Laurel Moglen, dot.LA Sr. Podcast Producer and Editor, contributed to this article.
Gaming is eating the world.

So says a new report issued Tuesday by L.A.-based investment firm MaC Venture Capital.
The report mentions the recent explosion of gaming companies – including Epic Games' $1.78 billion raise that valued it at $17.3 billion, Unity's $1.3 billion IPO that valued the Epic competitor at $13.7 billion and Roblox's $150 million fundraise that valued the kid's gaming "sandbox" at $4 billion — and that was before the pandemic boosted Roblox's user base.
But most of the analysis is devoted to the techniques and tools that gaming has popularized over the years, and that are fast proliferating into areas as diverse as retail, film production, medicine and national defense.
MaC, an early stage firm formed from a merger of Cross Culture Ventures and M Ventures, invests in tech companies it believes will benefit from shifting cultural trends and behaviors.
Underlying much of the firm's optimism around the gaming industry is its maturity, general partner Michael Palank told dot.LA. Multiple generations have now grown up with gaming, from early Nintendo consoles to mobile games and newly immersive platforms like Fortnite. That familiarity has pushed the mechanics of video gaming – taking action, leveling up, expanding your in-game persona – far beyond a traditional leisure activity, he said.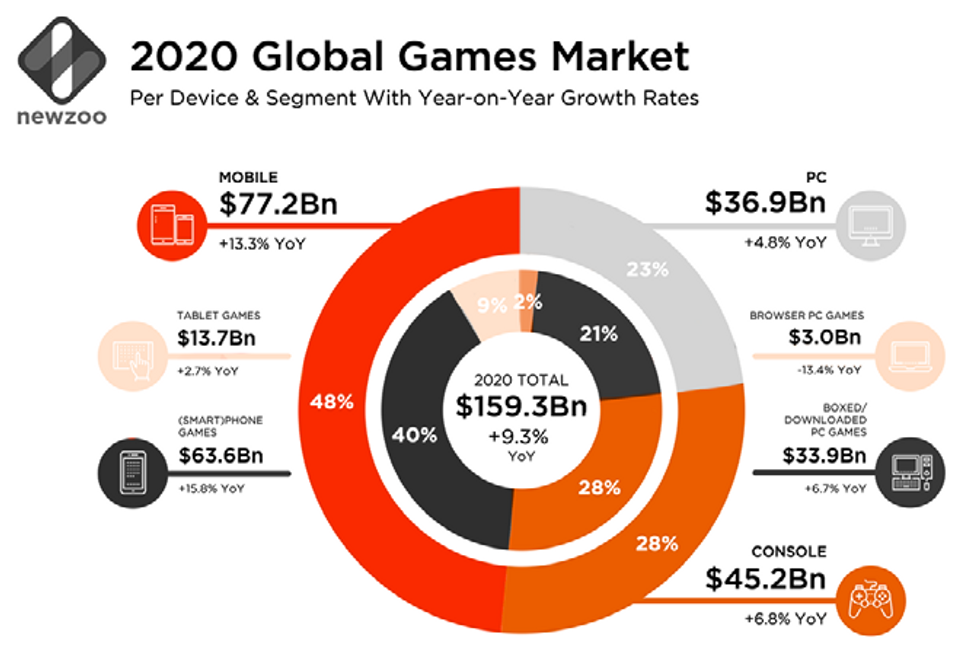 A graph from MaC Venture Capital's report highlights gaming's growth in 2020.Image from MaC Venture Capital
In addition to merging into other sectors, those tropes are starting to inform how people operate in new spaces, including what industry observers have termed the "metaverse." MaC sees this space as a virtual world "where we will not just play games but socialize with friends, shop, learn, earn a living, perform, transform, travel and escape.

"Many believe that the metaverse will not only be the next great computing platform — one that rivals the internet itself — but also a virtual world where billions of people come to transact trillions of dollars," the report says.
The ubiquity of gaming has created a stronger desire among consumers to be able to participate in their content.
And, especially among young people, the way one's digital self is presented to the world is closing in on its real-world analog.
"Your inventory of items, the character you play with, the skins you have, the avatars you choose – these things are becoming as important as wearing a Starter jacket was when I was in high school," Palank said.
MaC is currently raising capital for its next fund; Palank said he expects about 25% of it will be deployed to gaming.
The report, entitled "The State of Technology & Culture: Gaming Takeover," touches on gaming's darker side as well, including its issues with misogyny and a lack of diversity among developers and characters. This, despite the fact that people of color have a proportionately higher engagement with gaming, as the report details.
"There is a lot of work to be done to ensure that this new gaming-influenced world is the kind of world in which we want to live," the report states.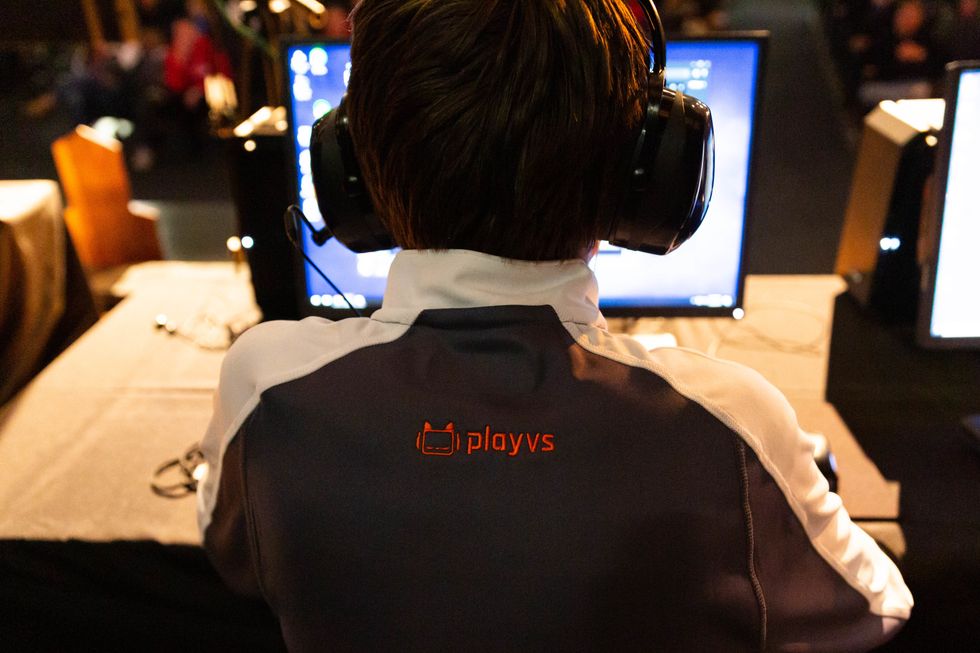 PlayVS employs has key relationships with educational institutions as well as partnerships with major game publishers including Riot and Epic. Image from PlayVS
As for what MaC will actually do to avoid a world of underrepresentation and gaming addiction, among other potential problems, the firm's partners ascribe to a philosophy of "investing in the future that we want to see," Palank said.

For example, Cross Culture Ventures was an early investor in PlayVS, a company that enables high schools and colleges to run esports programs and participate in leagues and tournaments. Palank pointed to the priority that PlayVS places on increasing access to gaming as one reason the firm found it appealing. The company was founded by Delane Parnell, who is Black.
"If it were a team that didn't care or know about diversity challenges in gaming and had no passion about rectifying those issues, I think PlayVS would have been a less attractive investment," Palank said.
The report also highlights L.A.-based Glow Up Games and Robin Games as companies poised to bring more diversity to the industry.
Los Angeles is likely to play a big role in the firm's investment strategy. Palank said he expects at least half of the fund's future bets will be L.A.-based.
MaC's L.A.-based investments in gaming also include Artie, which is seeking to change how mobile games are distributed; FazeClan, whose culture-shaping initiatives include retail, esports and content production; and Within, whose Wonderscope app is designed to give kids AR-enabled interactive story experiences.
From Your Site Articles
Related Articles Around the Web