'Diversity is an Interesting Thing': MaC Venture Capital's Marlon Nichols on 'Diversity Theater' and What He'll Do with New Funds
Rachel Uranga
Rachel Uranga is dot.LA's Managing Editor, News. She is a former Mexico-based market correspondent at Reuters and has worked for several Southern California news outlets, including the Los Angeles Business Journal and the Los Angeles Daily News. She has covered everything from IPOs to immigration. Uranga is a graduate of the Columbia School of Journalism and California State University Northridge. A Los Angeles native, she lives with her husband, son and their felines.
Jul 15 2020
Marlon Nichols has lately been wading through a lot of what he calls "diversity theater" - the performance that well-intentioned people do when they want to look "woke" without spending the money or doing the hard work to foster equality.
Since protests broke out over the police killing of George Floyd, there's been an outpouring of interest in his firm MaC Venture Capital, an early-stage venture capital firm focused on tech and consumer products that is particularly interested in founders of color.
"Diversity is an interesting thing in this country because it tends to be important for a moment in time and then it becomes less important again," Nichols said. "This time around it feels a little bit different. It feels like people are genuinely realizing that there's a systemic problem. These aren't one-off occurrences. Things aren't equal."
On Wednesday, Nichols got a boost from the trade group that puts on the Las Vegas' Consumer Electronics Show (CES). The Consumer Technology Association announced that it would invest an undisclosed amount in MaC Venture Capital, as part of its $10 million diversity effort.
Nichols, a founding manager partner of the Los Angeles firm — which was created from the merger of Cross Culture Ventures and M Ventures — said the investment is significant given that venture funds led by women or people of color are mostly underfunded.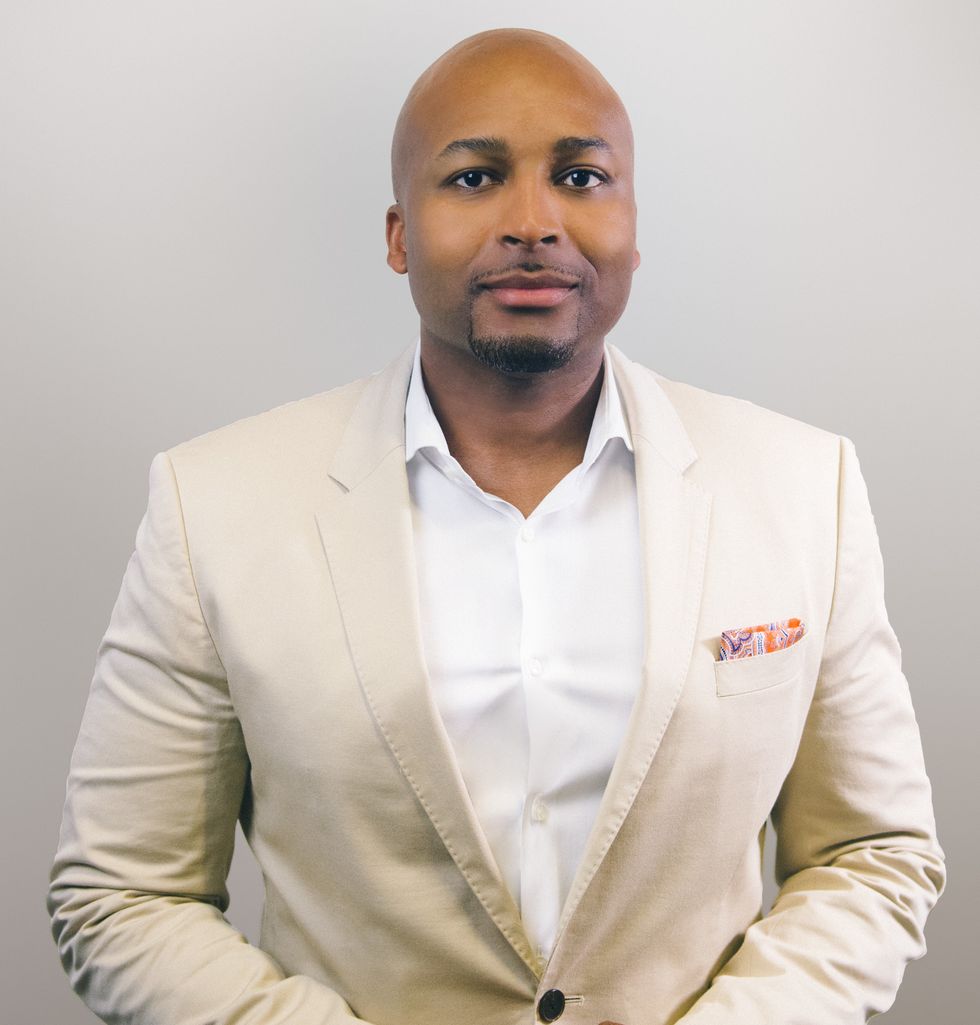 MaC Venture Capital's Marlon Nichols
Although the cash is not much more than an institutional investment, it marks a partnership between the trade giant and the up-and-coming firm, as venture capitalists and the tech industry struggle to overturn decades of institutional racism. Last month, another trade group, the National Venture Capital Association, launched a $5.5 million nonprofit dubbed Venture Forward, aimed at diversifying its ranks.
"The amount of funding that goes to black and brown entrepreneurs, we are talking about one percent," Nichols said.
The problem, Nichols said, stems from the lack of diversity in venture capital where investors tend to bet on people that look like them and have shared experiences. According to a survey by the NVCA, about 3% of investors are Black, though the numbers are likely much smaller.

Launched last year, MaC has already invested in nine companies and with its inaugural fund aims to seed about 40 companies with funds of $500,000 to $1.5 million. Its focus on pre-seed and seed rounds is an acknowledgement that the initial round of funding is most difficult for founders of color to raise — in part, he said, because the bar is often higher for them.
Yet, diverse founders often give back greater returns and raise more money in subsequent rounds, said Nichols, who co-authored a study by the Kauffman Fellows Research Center that analyzed the profile images of more than 260,000 startup founders and executives in the United States using publicly available demographic models.

"Founders of color that were successful raising capital in the early days, they raise significantly more money than all white teams in later rounds because the bar is so much higher in the early days," he said. "That's where the absence of capital is. Once they get beyond this stage there are tons of data that shows that they outperform and at that point it is solely based on merit.
"It's in the early days when you're still more betting on the idea, and proposition of the market, and the team where we're seeing that huge disparity," he said.
MaC is the fifth fund CTA has invested in as part of its commitment to venture firms and founders that invest in women, people of color and other diversity. Last year, it announced that it invested an undisclosed amount in Harlem Capital Partners, SoGal Ventures, Rethink Impact and Founders First Capital Partners.
MaC's portfolio includes more than 100 companies and several significant exits including Gimlet, which was sold to Spotify for $230 million. The other managing partner is former Washington D.C. mayor and special advisor at Andreessen Horowitz, Adrian Fenty.
"We are putting money in the hands of venture funds whose investment thesis is to focus on women and entrepreneur because they are traditionally underrepresented," said Tiffany Moore, an executive with the trade association. CTA developed the idea in 2018 and the money comes from its own budget. That year, CTA made $126 million in revenue.
Do you have a story that needs to be told? My DMs are open on Twitter @racheluranga. You can also email me.
From Your Site Articles
Related Articles Around the Web
Rachel Uranga
Rachel Uranga is dot.LA's Managing Editor, News. She is a former Mexico-based market correspondent at Reuters and has worked for several Southern California news outlets, including the Los Angeles Business Journal and the Los Angeles Daily News. She has covered everything from IPOs to immigration. Uranga is a graduate of the Columbia School of Journalism and California State University Northridge. A Los Angeles native, she lives with her husband, son and their felines.
https://twitter.com/racheluranga
rachel@dot.la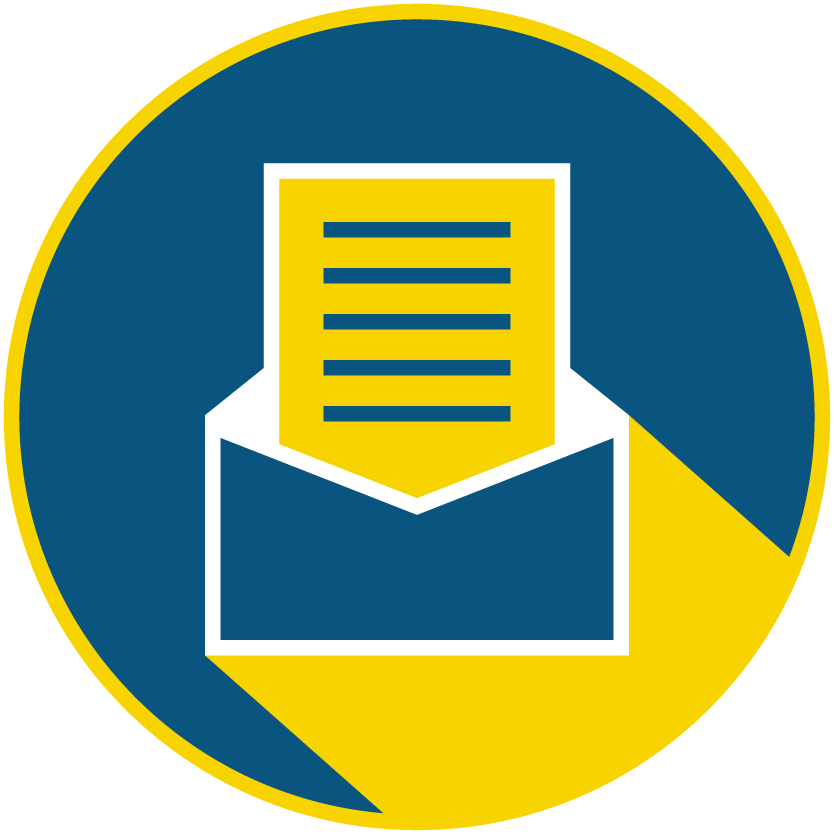 Subscribe to our newsletter to catch every headline.
On this week's episode of the L.A. Venture podcast, hear from Chang Xu, partner at Basis Set Ventures, a $140 million fund focused on AI and automation - technology that transforms the way people work.
Basis Set Ventures focuses on four pieces: infrastructure, collaboration, automation and autonomy. Chang spends a lot of time on infrastructure, and she breaks it down into four themes: raise the ceiling, lower the floor, open space and data privacy.

By raise the ceiling, Chang says there's "always going to be better and more secure and faster fundamental building blocks for infrastructure to the tune of database systems and streaming data and...infrastructure as code."
Lower the floor is about no code and low code, which, for example, could allow for not-trained people to build their own apps without relying on software developers. Chang predicts a proliferation of tools that she says will enable "people to create regardless of their technical abilities and their starting point."
When I heard "open source" I figured she meant "free." But, Chang says, open source "is almost table stakes for how infrastructure is discovered, bought and sold today."
Lastly, Chang says they see "data privacy as a really large tailwind and emerging space" because it is tackling the challenge of adhering to privacy regulations, but at the same time innovating fast, while taking advantage of the growing amounts of data companies are amassing.
Chang and her partners aren't just stuck on tech, they're also keenly interested in what makes a lasting and impactful founder. She says her firm's research has revealed that "successful founders are humble operators, agile visionaries and seasoned executives. And the less successful founders...are passionate outsiders, overconfident storytellers and stubborn individuals."
This interview goes deep into machine learning optimization (ML Ops), what Chang learned from her many years at Upfront, like how to craft a good narrative and practical advice for startups on how to form a board.
Not incidentally, Chang is L.A.-based, though the Basis Set operates out of San Francisco.
Chang Xu is a partner at Basis Set Ventures. Previously, she was a principal at Upfront Ventures, the oldest and largest SoCal-based early stage venture capital firm. Prior to joining Upfront, she was a founder and operator. She was the first product manager at the Minerva Project. She co-founded and was the COO of Onion Math, an edtech startup in China that has raised $90 million to date. She started her career at BCG where she advised clients across technology, retail, healthcare and private equity. She holds an MBA and AB in Applied Math and Computer Science, both from Harvard. (bio from Basis Set).
dot.LA Sr. Podcast Producer & Editor Laurel Moglen contributed to this post.
From Your Site Articles
Related Articles Around the Web
Minnie Ingersoll
Minnie Ingersoll is a partner at TenOneTen and host of the LA Venture podcast. Prior to TenOneTen, Minnie was the COO and co-founder of $100M+ Shift.com, an online marketplace for used cars. Minnie started her career as an early product manager at Google. Minnie studied Computer Science at Stanford and has an MBA from HBS. She recently moved back to L.A. after 20+ years in the Bay Area and is excited to be a part of the growing tech ecosystem of Southern California. In her space time, Minnie surfs baby waves and raises baby people.
Despite — or in many cases because of — the raging pandemic, 2020 was a great year for many tech startups. It turned out to be an ideal time to be in the video game business, developing a streaming ecommerce platform for Gen Z, or helping restaurants with their online ordering.
But which companies in Southern California had the best year? That is highly subjective of course. But in an attempt to highlight who's hot, we asked dozens of the region's top VCs to weigh in.
We wanted to know what companies they wish they would have invested in if they could go back and do it all over again.
Startups were ranked by how many votes each received. In the case of a tie, companies were listed in order of capital raised. The list illustrates how rapidly things move in startup land. One of the hottest startups had not even started when 2020 began. A number doubled or even 16x'd their valuation in the span of a few short months.
To divvy things up, we delineated between companies that have raised Series A funding or later and younger pre-seed or seed startups.
Not surprisingly, many of the hottest companies have been big beneficiaries of the stay-at-home economy.
PopShop Live, a red-hot QVC for Gen Z headquartered out of a WeWork on San Vicente Boulevard, got the most votes. Interestingly, the streaming ecommerce platform barely made it onto the Series A list because it raised its Series A only last month. Top Sand Hill Road firms Andreessen Horowitz and Lightspeed Venture Partners reportedly competed ferociously for who would lead the round but lost out to Benchmark, which was an early investor in eBay and Uber. The round valued PopShop Live at $100 million, way up from the $6 million valuation it raised at only five months prior.
Scopely, now one of the most valuable tech companies in Los Angeles, was also a top vote getter.
The Culver City mobile gaming unicorn raised $340 million in Series E funding in October at a $3.3 billion valuation, which nearly doubled the company's $1.7 billion post-money valuation from March. It is no coincidence that that was the same month stay-at-home orders began as Scopely has benefited from bored consumers staying on their couch and playing ScrabbleGo or Marvel Strike Force.
The company's success is especially welcome news to seed investors Greycroft, The Chernin Group and TenOneTen ventures, who got in at a $40 million post valuation in 2012. Upfront Ventures, BAM Ventures and M13 joined the 2018 Series C at a $710 post-money valuation.
Softbank-backed Ordermark, which flew more under the radar, also topped the list. The company's online ordering platform became a necessity for restaurants forced to close their dining rooms during the pandemic and raised $120 million in Series C funding in October.
On the seed side, two very different startups stood out. There was Pipe, which enables companies with recurring revenues to tap into their deferred cash flows with an instant cash advance, and Clash App, Inc., a TikTok alternative launched by a former employee of the social network in August.
We will have the list of Southern California's top seed startups out tomorrow.
Lead art by Candice Navi.
Ben Bergman
Ben Bergman is the newsroom's senior finance reporter. Previously he was a senior business reporter and host at KPCC, a senior producer at Gimlet Media, a producer at NPR's Morning Edition, and produced two investigative documentaries for KCET. He has been a frequent on-air contributor to business coverage on NPR and Marketplace and has written for The New York Times and Columbia Journalism Review. Ben was a 2017-2018 Knight-Bagehot Fellow in Economic and Business Journalism at Columbia Business School. In his free time, he enjoys skiing, playing poker, and cheering on The Seattle Seahawks.
https://twitter.com/thebenbergman
ben@dot.la