remote work
When fully vaccinated employees at one of L.A.'s biggest venture firms began trickling back into the office at the beginning of May, they felt a bit uncomfortable.
"Everyone felt awkward," remembers Mark Suster, Upfront Ventures' General Partner. "It was really awkward sitting in front of people again."
After more than a year confined to only seeing a few family members face-to-face and perhaps the occasional masked walk with friends and colleagues, it felt strange to suddenly be sitting unmasked next to each other in conference rooms.
Soon enough though, the strangeness of being back in the office faded.
"By week three it was like COVID was over," Suster said. "You forgot all the fears you had. That's what I expected and that's what I wanted."
It was only a few months ago that the number of COVID cases in L.A. County was so high that the idea of returning to offices seemed like a distant fantasy. Now, with over half of county adults vaccinated and daily new case rates plummeting, L.A. and the rest of California are on the brink of a complete reopening June 15.
But while many parts of life return to normal – Dodger Stadium is about to be full of cheering fans for the first time since 2019 – it is clear the workplace will be altered for a long time to come.
Companies like Snap Inc. have even recently pushed back reopening plans and many are still in a wait-and-see mode as they juggle conflicting regulations and employee morale.
"The options are almost limitless with hybrid workplace variations, which causes confusion," said Petra Durnin, head of market analytics at Raise Commercial Real Estate. "Many are waiting to see what everyone else does."
Even though traffic is back, L.A. offices are only about 25% full, according to weekly data collected by Kastle Systems, an access control provider used in more than 2,600 buildings nationwide. That is higher than the 17% occupancy in New York City but considerably lower than the 42% in fully reopened Houston.
While some executives have expressed impatience over getting their far-flung staffers back in the office as soon as possible, most are treading lightly – still making returning optional.
"Anyone who doesn't feel comfortable — especially if you're providing child care or if you live with someone you feel is compromised – it's not a problem," Suster said. "No one should feel pressure."
There are also the outliers, such as one small L.A. VC firm – which, of course, wanted to remain anonymous – where employees never stopped going into the office and where deals would not close without an in-person meeting.
But what's more common is employers actually becoming more lenient, even as the pandemic recedes.
Snap Inc. had originally told its 3,863 employees they would be required to return in September. But in late March it announced a "virtual first" model that means employees can work from home for as long as they want, according to a company spokeswoman.
Dave— a buzzy banking startup — abandoned its office in mid-city and now allows its 169 employees to work from anywhere in the U.S., except Hawaii. It plans to bring everyone together once or twice a year for team building and eventually open up offices for those who choose to come back in L.A. and San Francisco.
"To support our virtual first model, we will have one pay scale that we will apply nationally and will be based on the California labor market," added spokeswoman Jazmin Beltran. "Career mobility will not be dependent on where a team member chooses to live. Over time, we expect to have team members at all levels, including senior leadership, living across the country."
Pipe, one of the fastest growing fintech startups, relocated from Los Angeles to Miami during the pandemic but has opened what it calls "microhubs" in Atlanta, New York City, Texas, L.A. and Europe.
"These microhubs are important because while we have a distributed workforce, we also value in-person face time, both for productivity and for building a strong culture of trust among our team, customers and investors," said Harry Hurst, co-founder and co-CEO of Pipe.
Navigating Conflicting Regulations
Employers are treading lightly in part because of the often shifting and conflicting guidance from varying levels of government.
Even vaccinated employees still have to wear masks and social distance under California Division of Occupational Safety guidelines, even though the Centers for Disease Control said May 15th it was safe for fully vaccinated people to resume their pre-pandemic routines in most circumstances.
Cal/OSHA is set to vote on relaxing workplace rules June 3rd, but it is far from certain that its board will go as far as the CDC. Some members have already said the CDC went too far in loosening restrictions.
It is also unclear whether employers can require employees to be vaccinated and even if they likely can, few want to risk costly litigation.
Employers are also wary of alienating employees who have mostly stayed productive even as they have endured the stressful circumstances of the past year. This is after all a tight labor market where tech employees who have accrued a considerable amount of wealth over the last year may walk out the door if they are forced to be at their desk everyday.
"Companies surveyed employees in 2020 to see when they would want to go back to the office and were likely somewhat surprised to discover that not everyone wanted or needed to be working in person five days a week," Durnin said. "I think that's why they are opening doors but not demanding employees return."
At the same time, there is the sense that even though companies say they are fine with employees working from anywhere, the ones who want to advance better be back in the office as much as possible. The ones who choose to stay home risk seeing their careers languish.
Suster of Upfront Ventures, acknowledges what works for the relatively small number of employees at a VC firm may very well not work for larger companies. But he said in the few weeks that employees have been back he has noticed an uptick in productivity and creativity that would not have been possible on Zoom meetings.
"The norm is once we get over our fears it's time to get back to work," Suster said.
Before COVID, just 35 of the approximately 50,000 employees at the city of Los Angeles worked remotely.
When the pandemic hit last March, it fell to Ted Ross, the city's chief information officer, to get 18,173 workers to go remote in the span of ten days.
Now, as some of L.A.'s massive workforce prepares to return to their downtown offices as they await guidance from the L.A. County Department of Public Health, Ross thinks the success of the last year has proven remote work should be here to stay. But not everyone in city government agrees with him.
In a conversation with dot.LA, Ross, who has worked for the city since 2004 and was appointed to CIO by Mayor Eric Garcetti in 2015, spoke about the challenges of getting city bureaucrats to embrace remote work. He found it is much more cultural than technological.
We also discussed L.A.'s collaboration with USC's Viterbi School of Engineering that uses machine learning to spot and clean up graffiti, a program that will be expanded as the city rolls out next generation 5G technology.
Here's our conversation, edited for length and clarity.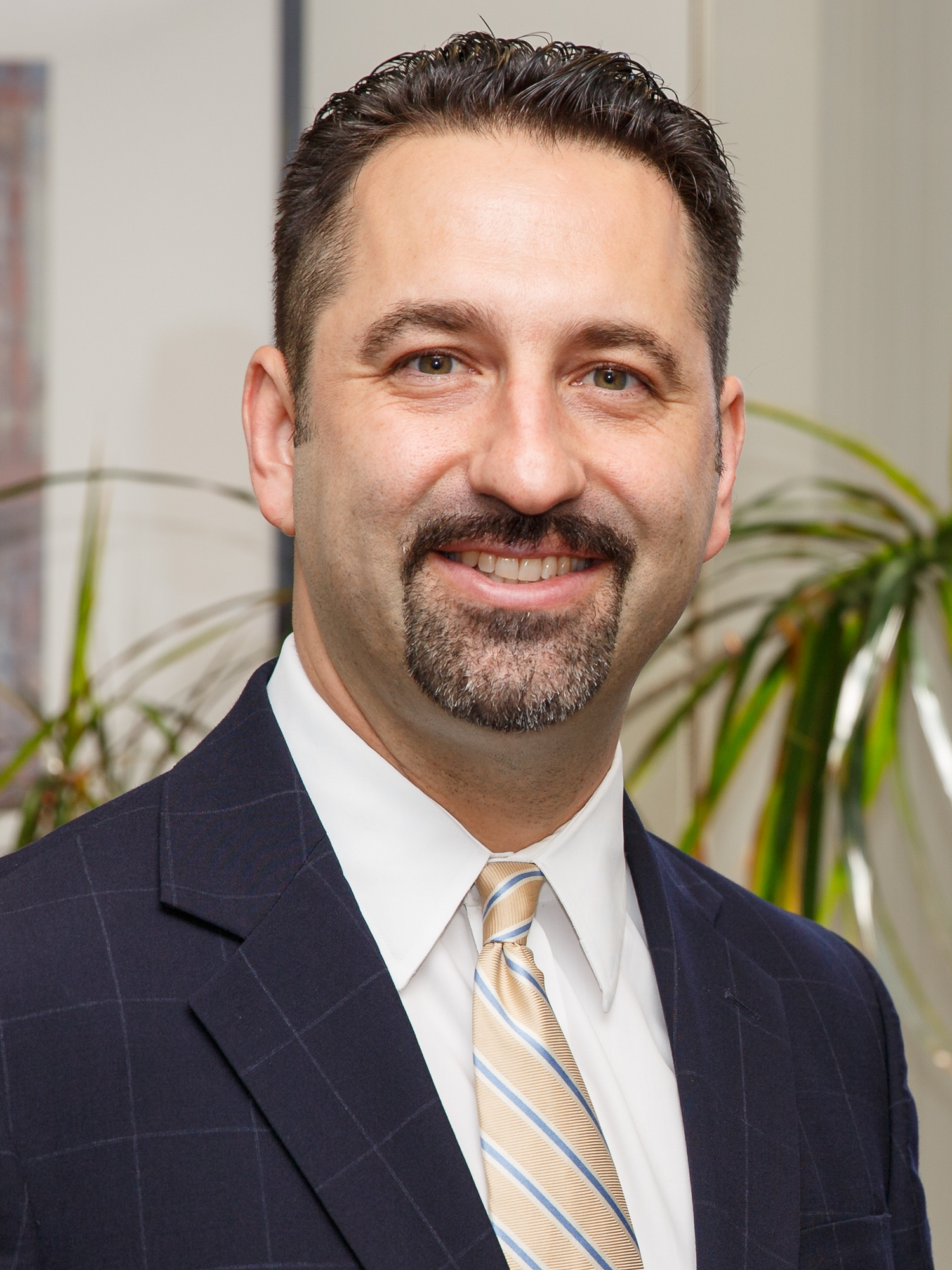 Los Angeles Chief Information Officer Ted Ross
How much of the workforce do you think will stay remote?
Right now the city of Los Angeles is examining its teleworking policies. It's not a technology issue. We've been doing it for the last year. So it becomes more of a policy issue. Looking at my department, I expect that 60 to 70% of my workforce can be a hybrid workforce, which means we expect them to come into the office a day or maybe two days a week. And you can say part of it is quality of life, but there's a lot of other aspects that are just good business. So, for example, we want to be a resilient government, which means if there's a flood or if there's a fire or if there's an earthquake, we're able to restore government services as quickly as possible. Teleworking is a big component of that. If there's an issue that affects the civic center we've got to be able to still run government operations from people's homes or alternate locations.
Do we have floods in Los Angeles?

Well we have mudslides. But when I say flood, I mean something more localized, like a pipe burst in a data center.
Before the pandemic did city employees have to be at their desks 40 hours a week?

Before the pandemic, we had 35 teleworkers at the city of Los Angeles and they were all at the 311 call center. I had to spend two years negotiating policies and terms and working with unions and city management to bring that about. So you can imagine going from 35 teleworkers to 18,173. But it really wasn't about the technology as much as about understanding the culture. Some of the questions that I received are insightful. I remember a senior manager at another city department saying, "If they don't have a desk phone that I can call, how will I know that they're there?" I remember being in debates with a high-level person in an elected office where that person said it's always better to run into people in the hallway and have hallway conversations to get work done. And I looked at him and I said I don't agree. I said a hallway conversation informed you and me. But what about those six other members of the team who weren't in the hallway? One could argue that telework actually allows better coordination among team members because the communications are digital, they're easy to share and people can step in and step out depending on the nature of the conversation. But it's different for people who are used to getting work done in a hallway conversation.
It was your job to digitize City Council meetings. What was it like doing that?
There's a very elaborate network of physical interactions that used to make up a City Council meeting. And so what we had to do is quickly come up with a digital version of that and also to make it secure. If you remember early on in COVID, everyone was talking about Zoom bombing and we couldn't allow somebody to jump on and take over a City Council meeting. I think honestly the toughest was the council members themselves who are conducting city business from their own homes. Some are super sophisticated, some it's a bit of a learning curve.
I'm also interested in this other thing you've been working on – which is using machine learning on street cleaning trucks to catch graffiti and other things. Can you talk about that?
City services are an extremely important part of what a city does and traditionally the method of receiving services requires a citizen to notify the city of something. But there's some challenges with that. What if in some communities they just tend to not notify? And what if in some other communities they notify a lot? We don't want to provide city services inequitably simply because some people are better at notifying us. So we're looking at proactive ways without having to hire hundreds of people to drive the streets every day.
The idea came to us that a sanitation truck drives the street every week once a week. And if we can put a camera on that truck that is able to use machine learning we can identify an abandoned couch on a curb or graffiti on a wall and automatically create a service request. Now, I must mention, privacy is an extremely important aspect to us. So what we do is we do not track and record and do facial recognition or any other kinds of things. The purpose is simple. We want to identify graffiti, geolocate it and be able to assign a crew to get rid of the graffiti. We already have a couple dozen sanitation trucks that have these cameras and we've been working on refining the algorithm and the software to be able to make this work. We're also excited that this is really even just an initial conversation that we can iterate on as we start to deploy 5G connectivity across the city. We'll get better at geolocation and we can leverage ultra high speed wireless networks to feed this data to a cloud hosted virtual machine that can then run its algorithm near real time.
The L.A. tech and startup community was active as ever this week. dot.LA chief host and correspondent Kelly O'Grady takes you through the key points of the top five headlines:
Investors still want their startups to have an office
Music-tech startups are reshaping the music industry forever
Election tech seeks to promote voting amid pandemic
L.A. school district still doesn't know how many kids are without WiFi
Stop! Go! After back and forth, Lyft and Uber win stay in California
Weekly Recap: VCs Want Startups w/Offices, Music Tech Changes Industry & Election Tech Favors Dems www.youtube.com
Watch to stay smart on what is happening, and follow us on Instagram for daily video content.

From Your Site Articles
Related Articles Around the Web