remote work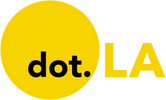 Get in the KNOW
on LA Startups & Tech
X
remote work
This is the web version of dot.LA's daily newsletter. Sign up to get the latest news on Southern California's tech, startup and venture capital scene.
Earlier this week, I wrote about Los Angeles-based LinearB, a software management platform that measures software engineers' efficiency and assesses how well they're doing. The startup raised $50 million in funding from the likes of San Francisco venture firm Tribe Capital and Salesforce Ventures, the VC arm of cloud software giant Salesforce.
Using software to micromanage an employee's work—LinearB's platform can track how many hours developers have been coding specific projects—has been increasingly prevalent in the tech world. One notorious example is Amazon, which uses such technology to surveil its warehouse employees and delivery drivers.
But high-salary tech workers aren't immune from these productivity pressures, either. When I worked in Seattle, I had the chance to tour Facebook and Google's new office campuses in the city, which were proudly equipped with draft latte stations, freshly-baked scones from local bakeries and state-of-the-art fitness centers, among other amenities. Facebookers and Googlers could enjoy beautiful views of Seattle's skyline from the offices, which they could walk to from their shiny new luxury apartment towers located mere blocks away.
If they ever left the office in the first place. As well-compensated as these tech employees are, the demands of their jobs made you wonder if it was really all worth it. I know someone at Facebook whose fridge is full of takeout from the campus eatery. I know someone else that does his laundry for free on Google's campus. (He's not the same person who moved into a truck and lived in Google's parking lot, to avoid paying Silicon Valley rents and utilize all of the company's free amenities). I know another who works late at Microsoft's Seattle campus to get regular haircuts and beard trims from the on-campus barber. Being in the office that long, for better or worse, makes you work longer and harder.
The pandemic, of course, took many of these amenities away. In their wake, companies like LinearB and Jellyfish have popped up to parse through tech engineers' every hour of work. And though many employees are rather satisfied with their new work-from-home situations, Google, Amazon, and other companies are still insisting that they return to the office, and discouraging them from moving to states that have a lower cost of living by slashing their salaries.
It will be interesting to see how many more startups like these crop up in the coming years, as tech companies contend with the new normal of remote work. — Keerthi Vedantam

This is the web version of dot.LA's daily newsletter. Sign up to get the latest news on Southern California's tech, startup and venture capital scene.
During my college years at UC Irvine, I looked forward to the day I could step foot in a newsroom—a place where writers shared story ideas and editors called you over with edits. A few detours and a worldwide pandemic later, that vision I once had as a student had changed. In September 2021, I started my editorial fellowship with dot.LA; who knew that my first newsroom experience would allow me to work from the comfort of my living room?

While the COVID-19 crisis forced many companies to adopt a new, hybrid- or fully-remote work model, the past two years have taught us that working remotely is a viable option. In a recent Pew Research survey, 64% of respondents who had shifted to remote work during the pandemic said they were more easily able to balance their work and personal lives. Companies have taken notice in an effort to appease their employees; just this week, Airbnb committed to letting virtually all of its people work from wherever they wish
In Los Angeles, companies are weighing these same issues. Earlier this month, I attended the "Future of Work" symposium in Downtown L.A., where business leaders and stakeholders discussed the pros and cons of remote and hybrid work models, and what a post-pandemic world may hold.
Looking to dig deeper, I asked a few local startup founders about how they plan on moving forward with their own organizations. Among the likes of online learning platform Studio and customer service startup Thankful.ai, the consensus is that they will continue to work remotely until further notice. Meanwhile, the team at Machina Labs—an AI robotics startup with manufacturing operations in Chatsworth—cannot work from home due to the hands-on nature of their work. However, Machina Labs CEO Edward Mehr told me that as the company grows, it is opening up roles that enable more flexibility—having received feedback from prospective hires who, while excited about working for Machina Labs, have now structured their lives around remote work.
Doubling down on remote work, meanwhile, is Worklife Ventures, a L.A. venture capital firm that's focused on investing in remote-first companies like Webflow and Kairos. Worklife founder Brianne Kimmel told me the firm places a strong emphasis on promoting work-life balance among all of its portfolio companies—something that Culver City-based social media giant TikTok recently took criticism for not having.
As more startups embrace that approach, it seems less likely than ever that we turn back from our "new normal." — Decerry Donato
When fully vaccinated employees at one of L.A.'s biggest venture firms began trickling back into the office at the beginning of May, they felt a bit uncomfortable.
"Everyone felt awkward," remembers Mark Suster, Upfront Ventures' General Partner. "It was really awkward sitting in front of people again."
After more than a year confined to only seeing a few family members face-to-face and perhaps the occasional masked walk with friends and colleagues, it felt strange to suddenly be sitting unmasked next to each other in conference rooms.
Soon enough though, the strangeness of being back in the office faded.
"By week three it was like COVID was over," Suster said. "You forgot all the fears you had. That's what I expected and that's what I wanted."
It was only a few months ago that the number of COVID cases in L.A. County was so high that the idea of returning to offices seemed like a distant fantasy. Now, with over half of county adults vaccinated and daily new case rates plummeting, L.A. and the rest of California are on the brink of a complete reopening June 15.
But while many parts of life return to normal – Dodger Stadium is about to be full of cheering fans for the first time since 2019 – it is clear the workplace will be altered for a long time to come.
Companies like Snap Inc. have even recently pushed back reopening plans and many are still in a wait-and-see mode as they juggle conflicting regulations and employee morale.
"The options are almost limitless with hybrid workplace variations, which causes confusion," said Petra Durnin, head of market analytics at Raise Commercial Real Estate. "Many are waiting to see what everyone else does."
Even though traffic is back, L.A. offices are only about 25% full, according to weekly data collected by Kastle Systems, an access control provider used in more than 2,600 buildings nationwide. That is higher than the 17% occupancy in New York City but considerably lower than the 42% in fully reopened Houston.
While some executives have expressed impatience over getting their far-flung staffers back in the office as soon as possible, most are treading lightly – still making returning optional.
"Anyone who doesn't feel comfortable — especially if you're providing child care or if you live with someone you feel is compromised – it's not a problem," Suster said. "No one should feel pressure."
There are also the outliers, such as one small L.A. VC firm – which, of course, wanted to remain anonymous – where employees never stopped going into the office and where deals would not close without an in-person meeting.
But what's more common is employers actually becoming more lenient, even as the pandemic recedes.
Snap Inc. had originally told its 3,863 employees they would be required to return in September. But in late March it announced a "virtual first" model that means employees can work from home for as long as they want, according to a company spokeswoman.
Dave— a buzzy banking startup — abandoned its office in mid-city and now allows its 169 employees to work from anywhere in the U.S., except Hawaii. It plans to bring everyone together once or twice a year for team building and eventually open up offices for those who choose to come back in L.A. and San Francisco.
"To support our virtual first model, we will have one pay scale that we will apply nationally and will be based on the California labor market," added spokeswoman Jazmin Beltran. "Career mobility will not be dependent on where a team member chooses to live. Over time, we expect to have team members at all levels, including senior leadership, living across the country."
Pipe, one of the fastest growing fintech startups, relocated from Los Angeles to Miami during the pandemic but has opened what it calls "microhubs" in Atlanta, New York City, Texas, L.A. and Europe.
"These microhubs are important because while we have a distributed workforce, we also value in-person face time, both for productivity and for building a strong culture of trust among our team, customers and investors," said Harry Hurst, co-founder and co-CEO of Pipe.
Navigating Conflicting Regulations
Employers are treading lightly in part because of the often shifting and conflicting guidance from varying levels of government.
Even vaccinated employees still have to wear masks and social distance under California Division of Occupational Safety guidelines, even though the Centers for Disease Control said May 15th it was safe for fully vaccinated people to resume their pre-pandemic routines in most circumstances.
Cal/OSHA is set to vote on relaxing workplace rules June 3rd, but it is far from certain that its board will go as far as the CDC. Some members have already said the CDC went too far in loosening restrictions.
It is also unclear whether employers can require employees to be vaccinated and even if they likely can, few want to risk costly litigation.
Employers are also wary of alienating employees who have mostly stayed productive even as they have endured the stressful circumstances of the past year. This is after all a tight labor market where tech employees who have accrued a considerable amount of wealth over the last year may walk out the door if they are forced to be at their desk everyday.
"Companies surveyed employees in 2020 to see when they would want to go back to the office and were likely somewhat surprised to discover that not everyone wanted or needed to be working in person five days a week," Durnin said. "I think that's why they are opening doors but not demanding employees return."
At the same time, there is the sense that even though companies say they are fine with employees working from anywhere, the ones who want to advance better be back in the office as much as possible. The ones who choose to stay home risk seeing their careers languish.
Suster of Upfront Ventures, acknowledges what works for the relatively small number of employees at a VC firm may very well not work for larger companies. But he said in the few weeks that employees have been back he has noticed an uptick in productivity and creativity that would not have been possible on Zoom meetings.
"The norm is once we get over our fears it's time to get back to work," Suster said.