toucan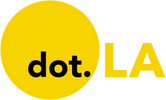 Get in the KNOW
on LA Startups & Tech
X
toucan
Scrolling through Twitter could soon help you learn another language. That's the idea behind Toucan, a tech startup whose browser extension translates words on your screen from English to one of seven languages — soon to be 11.
On Tuesday, the Santa Monica-based company closed a $4.5 million seed round to launch the software in Mandarin, Hindi, Arabic and Hebrew.
"As you're on Facebook, Twitter, Google, Reddit, we serve you up with micro moments of learning," said co-founder and CEO Taylor Nieman. She and Brandon Dietz, Toucan's co-founder and chief product officer, were early employees at Headspace before it closed over $30 million in its Series A in 2015.
"Back in the day we changed our Facebook feeds to Spanish or our iPhone settings to Portuguese," Nieman said. "But with that full 100% immersion, your brain thinks 'What the heck is happening?' and you revert back to English. It's too much."
Instead of operating through a separate app for daily lessons and quizzes — like Duolingo's model — Toucan meets consumers wherever they're working online. It's an approach to education technology that co-founders Nieman, Dietz and Shuan Merritt, a former software developer at car-shopping app Fair, thought of after years working in consumer technology.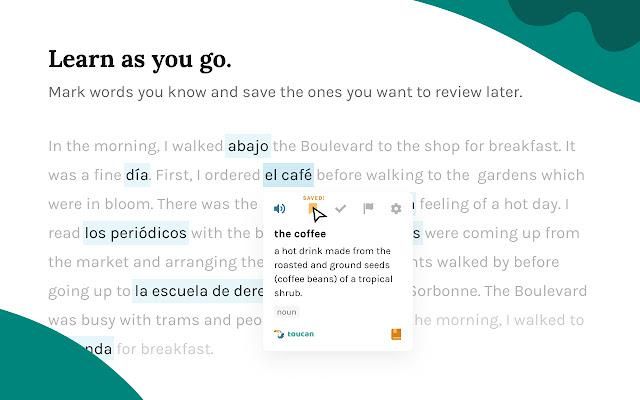 An ad for Toucan shows how users can toggle between languages.
"These highly motivated people that are opening an app for 15 minutes every day are the 1% of learners," the chief executive said of traditional language app users. "It is the 99% of users that have tuned out of those apps that we're really excited to cater to."

The global edtech market is estimated to hit $404 billion by 2025, according to data from Pitchbook. In 2020, companies like Coursera and Masterclass closed deals at $130 and $100 million respectively.

Toucan users can hover their cursor over each translated word for a recorded pronunciation and its definition. The basic service for Google Chrome and Safari is free, but Toucan also sells a premium version that translates more words per page and lets users save words to review later.
To make extra revenue, the startup also launched a feature for users and companies to "own" words for $1 each month, which links to their URL each time the word shows up for a Toucan user. "Coffee," for example is owned by the daily newsletter Morning Brew and Headspace owns "meditation."
The 12-person team plans to hire and expand its language offerings by the end of next month. Also slated to arrive in early May is a Spanish-to-English translation option, which will propel the company into international markets. Eventually, Nieman said the company will start "dabbling in mobile" to explore how Toucan's tech can layer on top of social and messaging apps.
LightShed Ventures led the round, along with new investors Next Play Ventures, Concrete Rose Capital, GingerBread Capital, Form Capital, Goodwater Capital, Hampton VC, Spacecadet Ventures, GTMfund, Baron Davis Enterprises and Human Ventures. Existing investors GSV Ventures, Amplifyher Ventures and Vitalize also contributed.
From Your Site Articles
Related Articles Around the Web
Los Angeles is home to around 5,000 startups, the majority of which are in their young, formative years.
Which of those thousands are poised for a breakout in 2021? We asked dozens of L.A.'s top VCs to weigh in. We wanted to know which companies they would have invested in if they could go back and do it all over again.

Yesterday, our investors picked their favorite Series-A or later startups, and not surprisingly there was more consensus, with familiar names like PopShop Live and Scopely leading the way.
But the most lucrative returns come from identifying companies in their infancy, as recent blockbuster IPOs vividly demonstrate. For instance, Sequoia's $600,000 seed check to Airbnb in 2009 accounted for 70% of its shares in the company and helped it get into competitive later rounds. When the vacation rental service went public last month, Sequoia's stake was worth $4.8 billion.
What will be the next breakout? The complete list is below and is ranked in random order except for the first three, which stood out by virtue of getting multiple votes: Pipe enables companies with recurring revenues to tap into their deferred cash flows with an instant cash advance. Clash App, Inc., is a TikTok alternative launched by a former employee of the social network in August. And XCLAIM allows bankruptcy claims to be digitally traded.
Lead art by Candice Navi.
In our final edition of "Female Founders Stories: to Live and Work in L.A," dot.LA Chief Host and Correspondent Kelly O'Grady talked with Slingshot Aerospace co-founder and Chief Strategy Officer Melanie Stricklan and Toucan co-founder and CEO Taylor Nieman about the journey that brought them to where they are now.
Stricklan, an U.S. Air Force veteran, said she honed her leadership skills during her two decades in the military, where she met one of her co-founders — and the seed to the company began.
"There's not too many times in life that you get to do what you love and cultivate your leadership prowess," she said.
Her company uses AI and algorithms to analyze data collected by satellites and aerial drones in real time.
Nieman said she learned from her past roles at in business development and strategic partnership at tech startup companies There, she said, she soaked up as much as she could and learned a lot about fundraising. She tried several companies before landing on Toucan, her first venture-backed company.
"Tapping the best people to come on board first was the key to unlock," she said. "That's how we attracted investment, our first check."
Watch the full discussion below, and sign up for our newsletter to get notified about the latest dot.LA events.
Female Founders Stories: featuring Slingshot Aerospace & Toucan www.youtube.com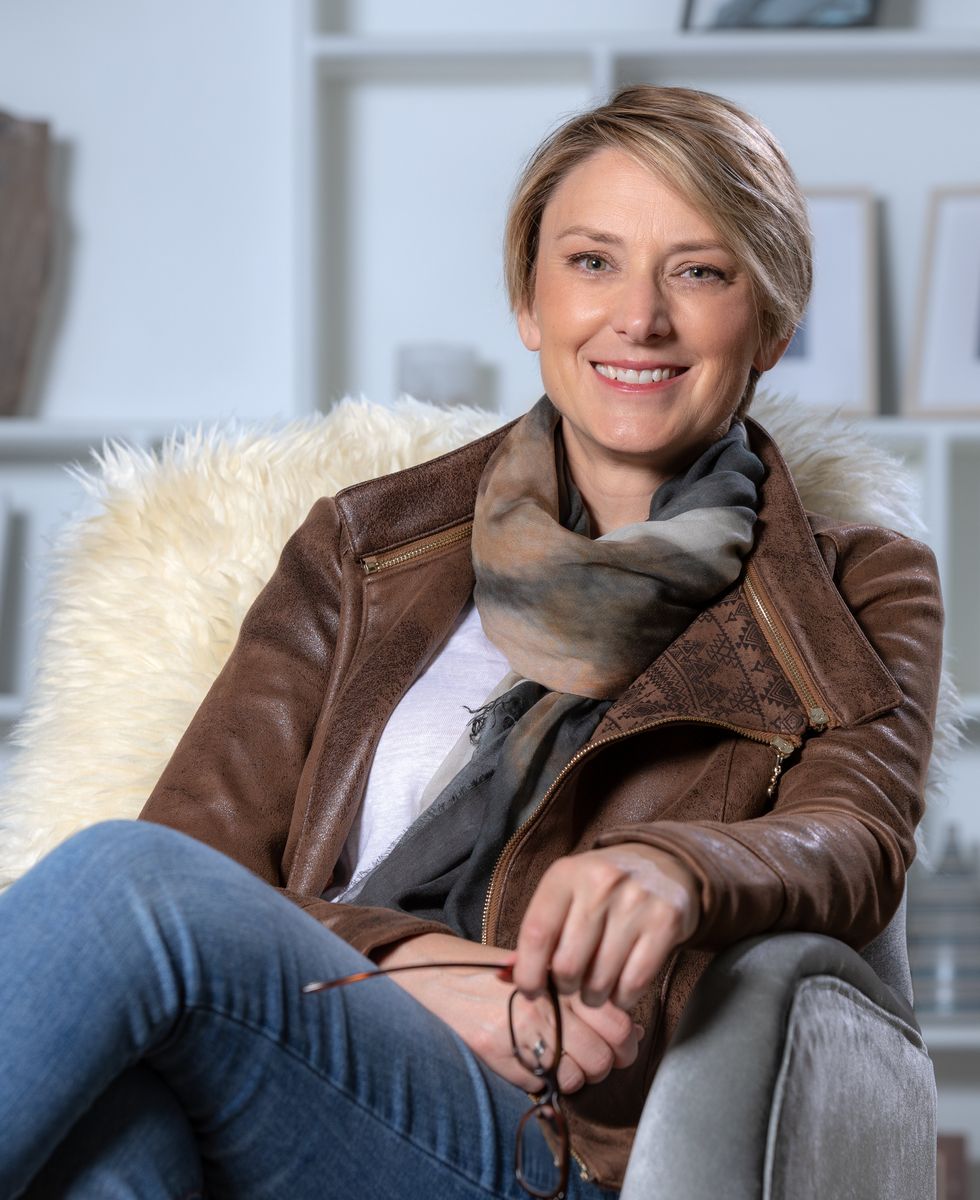 Melanie Stricklan, Co-Founder & Chief Strategy Officer
Melanie Stricklan, Co-Founder & Chief Strategy Officer 
In 2016, Melanie Stricklan combined her military experience and indomitable spirit to co-found Slingshot Aerospace, a situational intelligence company that applies advanced analytics and computer vision to earth and space data, empowering customers with clarity in complex environments. Today, she is the company's Chief Strategy Officer where she leads the strategic vision and growth strategy. Having proudly served in the United States Air Force for 21 years, Melanie possesses a unique blend of leadership and technical expertise that enables her to create and execute winning business and product strategies.
She was named the 2019 Entrepreneur of the Year for El Segundo, California, and named one of Inc. Magazine's 2019 Top 100 Female Founders in the United States. Melanie was named a Techstars All Star mentor, a recognition from her peers within the prestigious aerospace accelerator for her gold standard of mentorship. A trailblazer in the industry, Melanie frequently speaks at conferences about the value of situational intelligence and advancing space awareness, and hosted a TED Talk discussing how images from space help us protect earth. She is a champion for STEM initiatives, and enjoys inspiring youth to challenge themselves and pursue their dreams.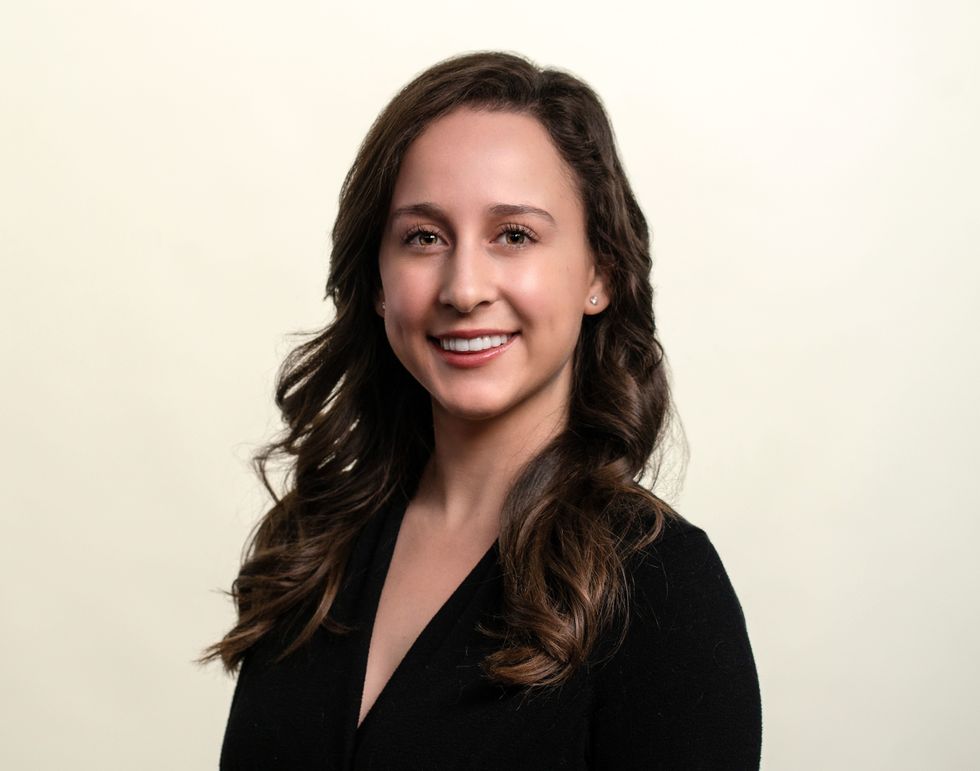 Taylor Nieman, Co-Founder and CEO of Toucan
​Taylor Nieman, Co-Founder and CEO of Toucan 
Taylor Nieman is the Co-Founder and CEO of Toucan (jointoucan.com), a platform that helps people learn new things as they go about their day browsing the web. Right now, Toucan will teach new languages, such as Spanish, French, Portuguese, Italian, and German. Within a year, Toucan raised close to $3 million from Investors including Wonder Ventures, GSV, and Golden Ventures. Prior to building Toucan, Taylor joined many notable startups and helped scale them from Seed to Series B, including Headspace and Fair. Born and raised in Los Angeles, Taylor is a graduate of Cornell University.
Kelly O'Grady, Chief Host & Correspondent at dot.LA
Kelly O'Grady, Chief Host & Correspondent at dot.LA 
Kelly O'Grady is dot.LA's chief host & correspondent. Kelly serves as dot.LA's on-air talent, and is responsible for designing and executing all video efforts. A former management consultant for McKinsey, and TV reporter for NESN, she also served on Disney's Corporate Strategy team, focusing on M&A and the company's direct-to-consumer streaming efforts. Kelly holds a bachelor's degree from Harvard College and an MBA from Harvard Business School. A Boston native, Kelly spent a year as Miss Massachusetts USA, and can be found supporting her beloved Patriots every Sunday come football season.
From Your Site Articles
Related Articles Around the Web