Before there was TikTok, the long since defunct Vine was the short social media platform. Now one of Vine's founders and one of its creators are pushing to build a new video app to help creators make money easier than they can on TikTok or any of the other crowded social media apps.
Clash rolled out new features on Tuesday that let anyone make money from videos regardless of follower count – the strategy is a direct response to companies like Instagram and YouTube, where creators have to be "verified" to earn any form of cash.
The startup is the result of two companies merging. Byte, created by Vine founder Dom Hofmann and billed as a sequel to Vine, was acquired by Clash CEO and co-founder, Brandon McNerney, former Vine content creator and creative director at NeoReach. Clash debuted last summer.
But, it relaunched this week with new features that gives creators the ability to shoot and edit videos in-app, share their content and earn.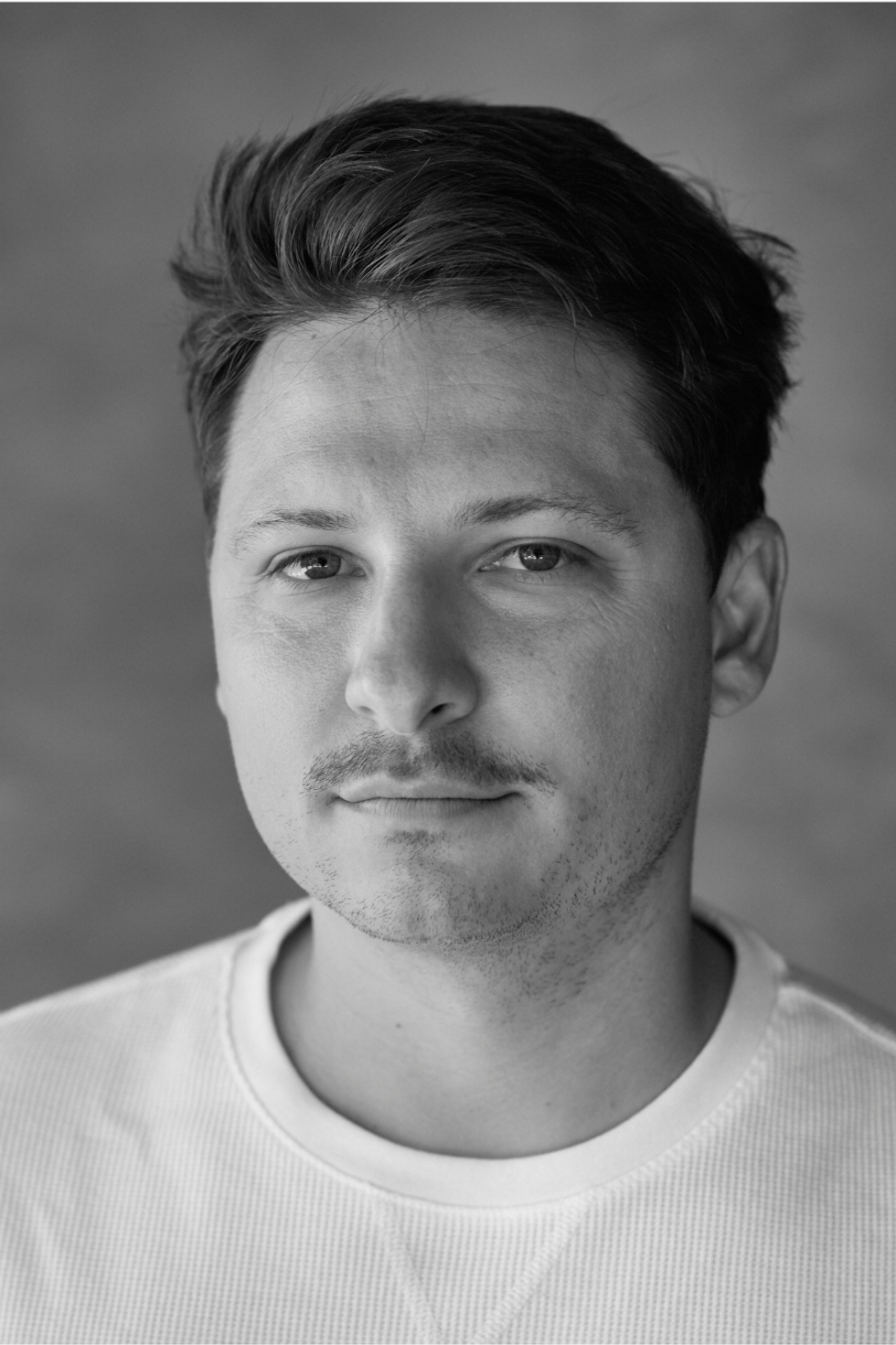 Clash CEO and co-founder Brendon McNerney
McNerney wanted to create an app that gave creators the ability to make cash on social media without brand deals.
"I was still getting text messages from friends every weekend like hey I need another brand deal, I can't pay rent this week," McNerney told dot.LA. "I wanted to build something you know as a former creator, that was inherently easy and fun for creators to use, and also receive support directly from their audience."
Clash is entering a crowded market where social media companies apps like TikTok, Facebook and Snapchat are in need of content and luring creators with dollars.
But unlike most platforms that service the top 2% of creators, Clash was created with the small creator in mind.
"Part of that was rebuilding byte with the latest and greatest creative tools, but also making sure that it was really easy to share and earn," COO Justice Tention told dot.LA.
A key feature of the app includes "drops," which are digital goods that can be sent to creators from their fan base to show their appreciation and support (virtual tip-jar).
Once a creator earns 2,500 "drops," equivalent to $25 USD, the creator can then cash out using PayPal or Venmo at the end of each month.

"We see a lot of creators on TikTok and Instagram putting Venmo or PayPal links in their bio, asking for money and so we wanted to just go with what creators were using." Tention said.
For now, Clash will not take a cut from the creators, but that may change in the future. The app is free and available in the Apple App and Google Play store.
The company has $9 million in venture funding raised so far, backed by Reddit co-founder Alexis Ohanian's firm Seven Seven Six along with M13, Plug and Play Tech, and ACME Capital.
Correction: An earlier version stated that the app was available on Google Play. Clash won't be available on Google Play for a few weeks.
From Your Site Articles
Related Articles Around the Web
After WeWork, VC's noticed a major shift in how founders were pitching their companies. Growth and costly customer acquisition strategies are out while profitability is in.
Some VC's, scared off by high valuations, are holding back their dry powder waiting for the market to cool. For instance, PLUS Capital's team compiled a list last year of companies it wanted to invest in if only the price was cheaper.
VC's are excited about employees leaving SpaceX and starting new companies. "That talent is going to be game changing."
As the new decade begins, Southern California's tech scene continues to sizzle. More than 7,000 investors have poured money into 4,768 startups, ranging from a unicorn that aspires to have scooters whizzing through every city on earth to one that has ambitions to colonize Mars to the thousands of smaller companies just trying to get to their Series A, according to data analyzed by dot.LA.

"No one is doubting L.A.'s place in the tech ecosystem anymore," said Arteen Arabshahi, vice-president at WndrCo. "People realize L.A. is meaningful."
Last year ended with what is arguably the most consequential local acquisition to date when Paypal bought Honey for $4 billion. According to Pitchbook, L.A. VC exit deal flow hit $8.4 billion last year, the second highest amount ever after 2017, when Snap went public.
"I don't think Los Angeles will ever be Silicon Valley," said Brian Lee, co-founder and managing director of BAM Ventures. "We don't have grandparents named Fairchild Semiconductor and we don't have aunts and uncles named Google and Yahoo. But we are growing and we do have some great businesses being started here."
Despite all the momentum, there are plenty of headwinds in the broader startup world to keep L.A. entrepreneurs and investors up at night. After WeWork's disastrous flameout and the disappointing IPOs of Uber and Lyft and shelving of IPOs for Postmates and Endeavor Group Holdings Inc., founders are under increased scrutiny to demonstrate they can deliver profits and not just meteoric growth. Meanwhile, Pitchbook data shows deal value fell slightly last year from 2018's record high, to $136.5 billion. Lastly, as this bull market approaches its eleventh year, companies are stockpiling cash to weather a recession, which 58 percent of investors say could happen this year.
To find out where L.A.'s tech scene is headed next, dot.LA interviewed some of the city's top VC's to ask where they are putting their money and what questions they think will shape the beginning of the new decade.
1. What's the right balance of profitability versus growth?
After WeWork, VC's noticed a major shift in how founders were pitching their companies, a trend they expect to continue for the foreseeable future. Growth and costly customer acquisition strategies are out while profitability is in.
"It's the soup du jour," said Amanda Groves, a partner at PLUS Capital. "It's trickled all the way down to the seed stage companies, which I think is healthy for people to be aware of."
Some very young companies are pitching how they will have a sustainable business model even before they've figured out a model for monetization.
"Now it's in decks and presentations and e-mails," said Groves. "That would never have existed before."
VC's say it is still important to focus heavily on growth, which is the point of venture capital afterall. They don't need to see profits right away, but they want to see a realistic way for companies to sustain themselves without burning through cash.
"We are focused on a path to profitability, said Dustin Rosen, managing partner at Wonder Ventures. "When I take companies from pre-seed to seed or series A, I'm coaching them on their presentations to focus on that."
VC's stressed that they have always been mindful of investing in sustainable businesses. It is not as if they only discovered the magic of profitability after WeWork.
Lee, one of the area's most experienced tech entrepreneurs who co-founded LegalZoom in 2001, has seen times when VC's prioritize growth and other times like now when profitability is paramount.
"They shift like the wind and it just drives me crazy," he said. "For me, we just want to build great businesses and it depends on the business model itself and the scale that something has to get to decide whether you want to run for profitability or growth. It should not be macroeconomics that determines that."
VC's should still have a tolerance for burning through cash relative to product fit and the maturity of a management team, according to Kara Nortman, a partner at Upfront Ventures. Still, she says companies are tightening up post WeWork.
"People are caring a lot more about capital efficiency," she said. "There's less tolerance for spending in extreme ways."
It is a shift that Nortman hopes is well-suited to L.A. companies. Nortman says many have long been forced to be more prudent than their Bay Area peers due to the shortage of local VC's like her writing bigger checks.
"In L.A. you've always had to be a bit more capital efficient," said Nortman. "The valuation is much more reasonable every step of the way."
2. Will valuations come back to the earth?
Despite signs of a modest cooling, Pitchbook data shows valuation size set another record last year at every fundraising stage. Checks are ballooning. And what would have been a pre-seed amount a few years ago is now seen in the seed round and what would have been a pre-seed is now series A, and so forth.
"Last year we saw an incredible amount of hubris," said Groves. "We're seeing it come back to earth a bit."
Some VCs, scared off by high valuations, are holding back their dry powder waiting for the market to cool. For instance, PLUS Capital's team compiled a list last year of companies it wanted to invest in if only the price was cheaper.
"The expectation is that if the market were to turn it might create an interesting buying opportunity for some of those companies where those valuations were out of whack," said Groves. "It sounds a little malicious, but is really just about keeping an eye on companies we really love that we couldn't make the numbers work."
While the average size of late-stage deals fell from $11.5 to $10.4 million last year, the size of early stage deals rose from $6 to $6.5 million, according to Pitchbook. (The average size of angel and seed funding deals stayed flat, at $1.1 million.)
"It's tough for price sensitive, early stage funds," said Matt Lydecker, lead investor at Luma Launch. "For us, there's definitely a threshold of valuation we need to be below. We will see a great company with a great founder and we're just priced out."
Investors will likely have to wait some time for valuations to decrease much due to the massive amount of capital flowing into venture capital. Even if Softbank does not succeed in raising $108 billion for its Vision Fund 2, there is still plenty of capital pouring in from nontraditional investors like asset managers and hedge funds. Pitchbook predicts "pre-money valuations will continue to climb in 2020, with the median reaching a decade, if not all-time, high."
"There's a ton of capital chasing alpha, " said Will Coffield, a partner at Riot Ventures. "There's not really going to be a shift."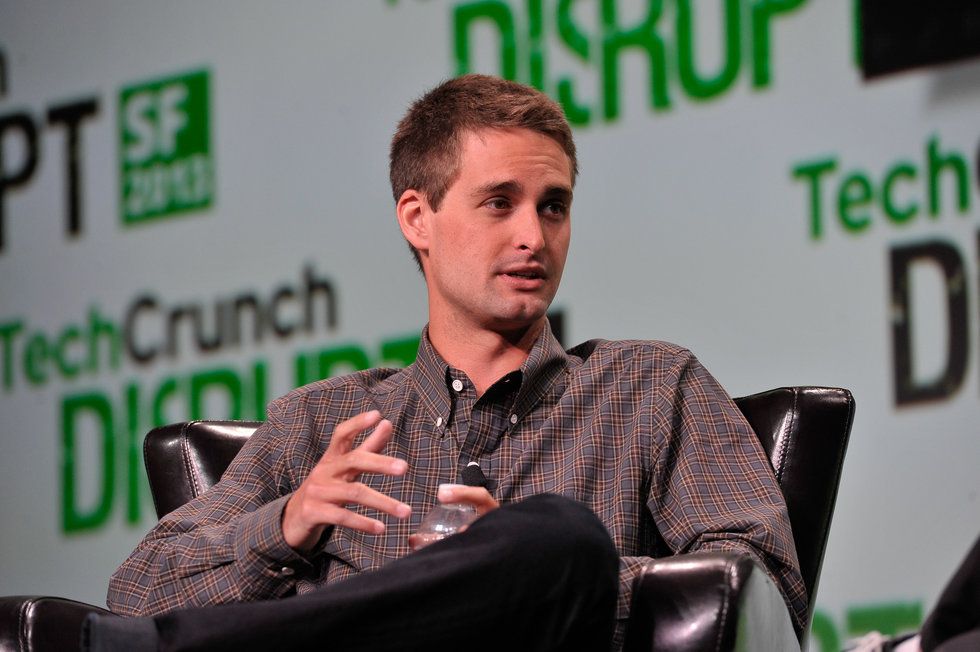 Snap Inc.'s Evan Spiegel at TechCrunch's Disrupt Conference. upload.wikimedia.org
3. How many offices will Sand Hill Road open near the sand?

While L.A. now has a sizable number of VC funds – mostly at the early stage – companies here have traditionally raised heavily from Sand Hill Road. For instance, Menlo Park's Lightspeed Venture Partners led Snap's seed round, turning $485,000 into around $2 billion when the company went public in 2017. Benchmark led Snap's series A, resulting in another multibillion dollar windfall for a Bay Area firm. By contrast, Honey's investors – including Wonder Ventures, BAM Ventures, and Mucker Capital – were primarily L.A. based.
"That demonstrates that if you want to get into the best companies in L.A. you can't just wait for them to knock on your door on Sand Hill Road," said Coffield. "We're seeing more investors from San Francisco have dedicated strategies for how to cover L.A."
At Wonder Ventures, Rosen is noticing the same thing.
"I've never seen more excitement from Bay Area firms looking to do deals in L.A. because they know there are great companies and they know the prices and competition are less than they are dealing with," he said.
Just as many Silicon Valley firms have opened up New York offices but there are also homegrown New York firms, Groves says local VC's can co-exist with ones from up North.
"Silicon Valley has so many more venture funds, particularly ones with certain vehicles that we don't focus on," said Groves. "I think L.A. will mimic what the evolution has been on the east coast."
More Sand Hill Road offices could drive valuations even higher and reduce the discount that VC's still say L.A. early stage startups are priced at compared to the Bay Area. Even so, L.A. VC's say more capital flowing into L.A. can only be beneficial.
"It's absolutely helpful," said Nortman. "It's good for us and good for our founders."
4. What sectors will shine?
L.A.'s tech scene has largely been known for consumer standouts like Riot Games, Snap, and Dollar Shave Club but scores of lesser known, less flashy startups are poised to break through, according to VC's we interviewed.
"I am expecting more deep technology companies to be launched and more enterprise companies," said Groves. "A lot of that is a function of having the Googles and Amazons and some of these bigger organizations opening up offices, which is drawing more talent to the L.A. ecosystem."
Nortman too is focused on enterprise, and also agtech, aerospace, and companies that help with climate sustainability. She's excited to see founders who led successful companies in the Bay Area return to L.A to start their next company.
"They grew up here and are ready to come back," she said.
Rosen is focused on startups working to improve mental health and wellness.
"The effect of digital addiction and digital isolation of less traditional human contact has created a unique set of mental health issues that need solutions outside traditional therapy," he said.
Jamie Montgomery, founder and managing director of March Capital Partners, is looking for more artificial intelligence startups in the area. Up until now, he has found more promising ones in the Bay Area and New York City.
"We haven't done as much in Southern California as we would have liked, but I think that will evolve," Montgomery said.
Coffield thinks local defense, aerospace, and robotics companies are ripe with opportunity.
"There's a whole robotics community developing between downtown L.A. and Pasadena," he said.
He is particularly excited about employees who have left SpaceX to start new companies, like Relativity Space or Elementary Robotics.
"We spend a lot of time trying to track the talent out of SpaceX," Coffield said. "That talent is going to be game changing."
Gov. Gavin Newsom will lead the state of California for another year after defeating the recall effort by a nearly 28-point margin.

While Newsom credited his win to a voter rejection of loosening mask and vaccine mandates, a tenet of G.O.P. frontrunner Larry Elder's campaign, the victory also signals that the state's unusually close ties with the tech industry will go uninterrupted — at least until voters flock to polls again to select a governor on November 8, 2022.

"No is not the only thing that was expressed tonight," Newsom said as the election results became clear. "We said to science. We said yes to vaccines. We said yes to ending this pandemic."
The tech industry poured millions into the recall across ideological lines. Wealthy, high-profile leaders such as Netflix co-founder Reed Hastings and Oracle co-founder Larry Ellison split over who should lead the world's fifth largest economy, while workers at big tech companies overwhelmingly backed Gov. Newsom. The incumbent governor's committee, Stop the Republican Recall, pulled in nearly $50,000 across hundreds of individual campaign contributions from workers at companies like Amazon and Google.
Early August polls had shown California voters split on whether to recall the incumbent governor, but in recent weeks the scales tipped firmly in Gov. Newsom's favor, according to several polls.
Had Elder won, the Republican frontrunner could have upended the state's outlook on the tech industry. "Big tech is after us and what we believe in. They want to destroy our income because they want to cancel us," the candidate wrote in March, repeating a common yet unsubstantiated claim.
Before election day even arrived, Elder got out ahead of Gov. Newsom's widely anticipated victory by preemptively declaring, without evidence, that his loss was due to voter fraud. California Secretary of State Shirly Weber has called recent election security claims "inaccurate."
Under Newsom, the state is likely to continue its ultra-close relationship with tech. While the governor has expressed a willingness to regulate the industry, showing support for ideas like a data dividend that would force big tech companies to pay people out for selling their data, he's also repeatedly expressed hope that tech can solve humanity's greatest challenges. That includes the climate emergency and the deadly coronavirus.
Newsom's outlook on tech influenced California's pandemic response. Much of the discourse around the recall focused on how mask mandates and other measures widely recommended by health experts impacted residents. But the tech industry played a significant role in the state's COVID-19 strategy too.
Salesforce helped create California's vaccine scheduling tool, which one healthcare expert called a "usability nightmare." Alphabet's Verily Life Sciences won a no-bid coronavirus testing contract that also faced criticism from public health experts. The state's unique alliance with the industry came "at the expense of California's overtaxed and underfunded public health system," public health officials told nonprofit news site California Healthline. As pressure from the Democratically controlled state legislature builds to rein in big tech, Newsom's relationship will be tested.
One of the measures to recently land on the governor's desk is Assembly Bill 701, which requires companies like Amazon to disclose their warehouse productivity quotas amid concerns over unusually high injury rates. Another measure sitting on Newsom's desk is the Silenced No More act, which would ban NDAs in harassment and discrimination cases.
Newsom has not said whether he intends to sign the bills into law and his office declined to comment on the matter, saying the bills will be evaluated based on their merits.
"We don't anticipate much of a change based on the recall. We are expecting more of the same," said
Hayley Tsukayama
, a legislative activist at the
Electronic Frontier Foundation
, a nonprofit digital rights advocacy group. "The governor has always been fairly sympathetic to tech industry interests — certainly on the bills that we've been pushing on privacy, although I will say he's been a good ally on things like broadband access. We don't have a real strong indication that that's going to change significantly," said Tsukayama.
From Your Site Articles
Related Articles Around the Web