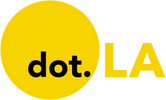 Get in the KNOW
on LA Startups & Tech
X
Image courtesy of patsun on www.flickr.com
The rumors turned out to be true: E3, the annual blockbuster video game conference typically held in Downtown Los Angeles, is once again entirely canceled this year.
The Electronic Software Association (ESA), which runs the event, announced on Thursday that "there will also be no digital E3 showcase in 2022," adding that the conference would return next year.
"E3 will return in 2023 with a reinvigorated showcase that celebrates new and exciting video games and industry innovations," the ESA said in a statement to dot.LA.
After canceling the conference in 2020 due to the pandemic, last year's E3 was online-only—a blow to its usual host, the L.A. Convention Center, and the surrounding Downtown economy. After the ESA announced in January that this year's event would again be held virtually due to COVID-19 concerns, VentureBeat writer Jeff Grubb predicted the conference would be entirely canceled.
In recent years, game publishers have increasingly looked to promote new products and releases via both in-person and virtual events of their own, such as PlayStation's "State of Play" showcase earlier this month. While some industry observers see this as a shift away from E3's importance as an industry-wide showcase, the ESA seemed to welcome the publishers holding their own events in the conference's absence.
"We look forward to the individual showcases planned for 2022 and will join the community in celebrating and promoting the new titles being presented," the ESA said Thursday. "E3 made the decision to focus its resources and use this time to shape our plans and deliver an all-new experience that delights fans, who have the highest expectations for the premier event in video games."
From Your Site Articles
Related Articles Around the Web
A Look at Activision Blizzard's Workplace Harassment Lawsuit
Activision Blizzard posted declining revenues and profits in its first-quarter earnings report Monday, as the video game publisher coped with its flagship "Call of Duty" franchise underperforming as well as pandemic-induced delays to its release of other popular titles.
The Santa Monica-based company reported a roughly 22% drop in total sales, to $1.77 billion, compared to first quarter of 2021—citing lower-than-expected sales for "Call of Duty: Vanguard," its latest entrant in the popular "Call of Duty" first-person shooter series. Activision's profits saw an even bigger decline, falling 36% from the year-earlier period to $395 million.
While "Call of Duty" is usually one of Activision's highest-performing franchises, the latest "Call of Duty: Vanguard" installment, released last fall, has failed to retain fans' favor. Activision said the franchise generated lower net bookings on both console and PC last quarter, contributing to a nearly 29% year-on-year decline in the company's total net bookings, to $1.48 billion.
The disappointing earnings come as Activision seeks to get its $69 billion merger with Microsoft, announced in January, over the line. (The transaction, which is still subject to clearance by antitrust regulators, has been approved by the boards of both companies and is expected to close by mid-2023, Activision said.) It also faces challenges including an ongoing union dispute, investigations from state and federal authorities into an allegedly toxic workplace culture, sexual harassment lawsuits from current and former employees and, most recently, insider trading probes involving controversial CEO Bobby Kotick.
Activision also continues to deal with the fallout from the pandemic, which may have boosted the gaming sector at large but has also pushed back release windows for key franchises like "World of Warcraft," "Diablo" and "Overwatch," contributing to the drop in sales. Usually, if a "Call of Duty" game underperforms, Activision has other new titles to lean on—but it still has no release date for two of its most-anticipated releases, "Diablo 4" and "Overwatch 2."
The company cited the Warcraft franchise's "product cycle timing," in particular, as contributing to the drag on its Blizzard division's earnings, but said the current second quarter "represents the start of a period of planned substantial releases across Blizzard's portfolio."
Those include "Diablo Immortal," a free-to-play title geared mostly toward mobile devices that will be released on June 2. Activision's mobile gaming business was a rare bright spot in its first-quarter report—with mobile platform revenues up 10% year-on-year, to $807 million, and comprising a growing 46% share of its total sales. The company's "Candy Crush" title remained the top-grossing mobile game franchise in U.S. app stores for the 19th consecutive quarter, it said.
From Your Site Articles
Related Articles Around the Web
Image courtesy of Slingshot Aerospace
Fresh off securing a
$25 million funding round earlier this month
, Slingshot Aerospace has inked a new $25.2 million contract with the U.S. Space Force that will see America's newest military branch use two of the El Segundo-based startup's flagship products—a space simulator called Digital Space Twin and a virtual training platform known as Slingshot Laboratory.
The 39-month Space Force contract marks the first time that Slingshot's Digital Space Twin product will be used by a government customer, according to the company. The technology melds "space weather data" and the live mapping of orbital objects with physics-based simulations to project how missions might play out in space. Slingshot is pitching it as a safer, cost-saving way for the government to simulate various missions before going ahead with their launch.

One example of how the Space Force could use the Digital Space Twin is in scenario planning, also known by the more dramatic moniker of "wargaming." The process entails using simulations to visualize potential security threats and predict enemy behavior that could occur in orbit, as well as the military response to it.
Another Digital Space Twin capability lets the Space Force map out virtual scenarios whereby a satellite is approached by an unknown object and run tests on how it would respond. Slingshot said the product can also be used to model the deployment of new satellite constellations, which would help the government more safely launch satellites that can cost up to $1 billion to build.
Slingshot co-founder and CEO Melanie Stricklan told dot.LA that the Digital Space Twin product can also be used by private companies, albeit a slightly different version than the specialized systems it's developing for the government.
"Space moves really fast, and there's a lot going on up there," she said. "But if you could take a moment in time and do some 'what if' analysis, then you could actually get into a predictive state that would inform decisions even before launch—whether that's for training tactics and procedures, or developing a new capability. And that's what the Space Force locked onto."
In addition to the Digital Space Twin, the Space Force will also use the Slingshot Laboratory to develop space simulation training programs for various Space Force education organizations.
The Space Force's Space Systems Command division contributed funding for the Slingshot contract alongside
SPACEWERX
, the Los Angeles-based venture investing arm of the Space Force that was created in collaboration with the Air Force Research Laboratory (AFWERX).
From Your Site Articles
Related Articles Around the Web