Toonstar and Hot Topic Partner To Bring NFTs to Stores
Kristin Snyder
Kristin Snyder is dot.LA's 2022/23 Editorial Fellow. She previously interned with Tiger Oak Media and led the arts section for UCLA's Daily Bruin.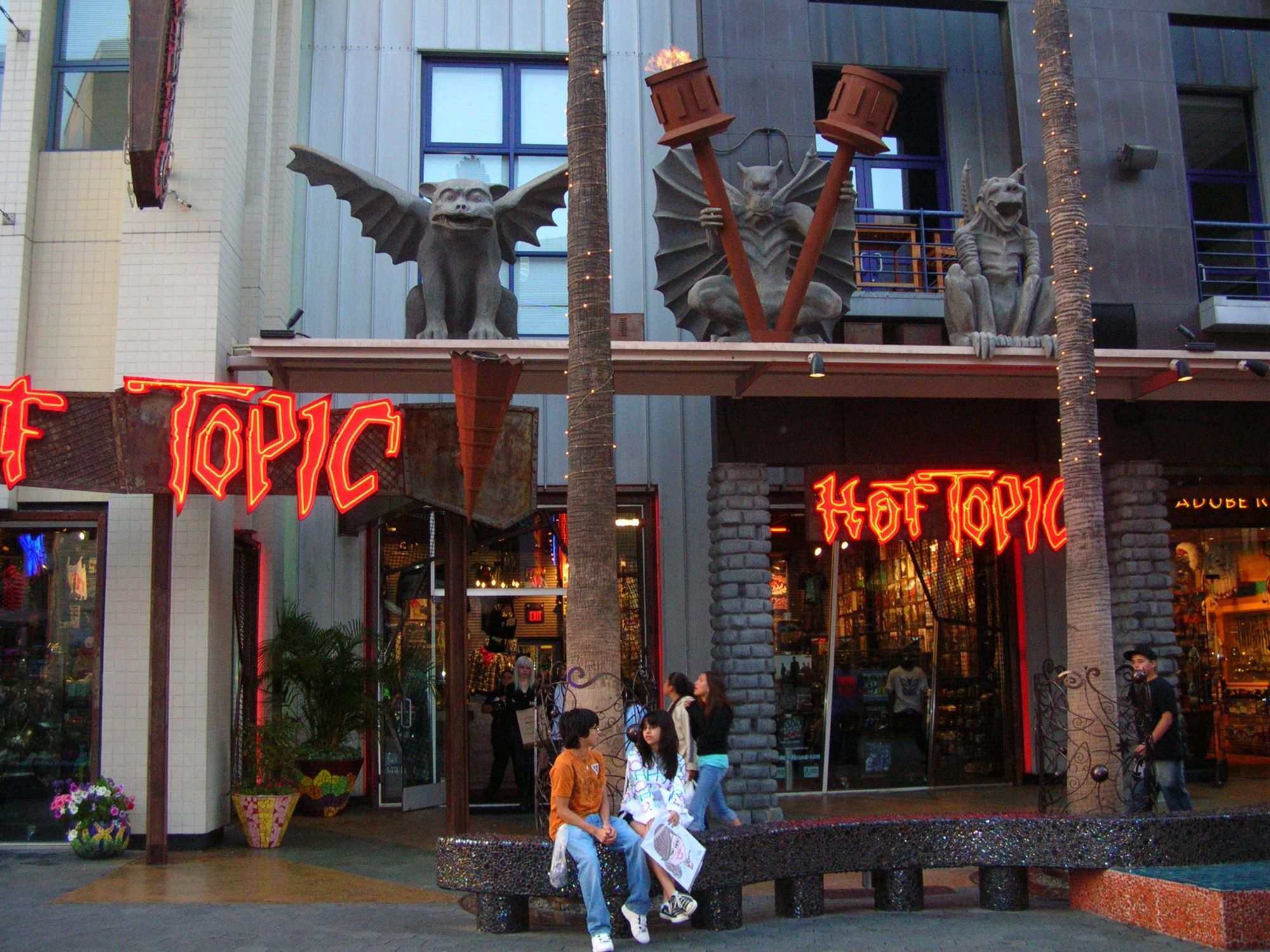 Teens crawling the mall—if there are any who still do so—will soon be able to pick up an NFT under the dim lights of Hot Topic.
Toonstar, a Los Angeles-based Web3 animation studio, is joining Hot Topic, Inc. as the retail company's official Web3 partner, the companies announced Wednesday. Creating NFTs related to Toonstar's original projects and Hot Topic IP, Toonstar will facilitate NFT sales that can then be redeemed as physical merchandise in stores. The partnership will also include community-driven digital projects and will work with brands featured in Hot Topic to create new Web3 activations.
---
"We thought (the partnership) was a really good fit for Toonstart and for Web3," Toonstar CEO and co-founder John Attanasio told dot.LA. "When you look at their community…they're all heavy collectors of both digital and physical goods already. When you think of the NFT world, a lot of it is about collectibles."
Hot Topic's teenage and young adult demographic also drew Toonstar to the company, as Attanasio said it matches their current projects, such as Mila Kunis' NFT show "The Gimmicks," a workplace comedy series set in the world of regional wrestling. Attanasio said Hot Topic shoppers are often the type to show up to fan events such as San Diego Comic-Con—which is where the partnership will officially launch later this month. Social media brand ambassadors HT Fanatics will be able to cameo in an episode of "The Gimmicks" at the event.
Creators have previously turned to NFTs to encourage their community amongst their fanbases—a theory Toonstar is following with this partnership.
The collaboration marks a shift in the previous trend of incorporating NFTs into retail brands. Clothing companies including American Eagle and Gap have respectively launched a digital clothing shop and an NFT collection. Even high-end brands have explored Web3, with Gucci releasing a series of digital and physical collectibles earlier this year and Prada offering a tying a free NFT to purchases from its Timecapsule initiative. But the Toonstar and Hot Topic partnership allows people to purchase NFT activation codes in stores and online, effectively merging their retail experience with their digital spaces.
As more retailers turn to digital creations, how states will handle sales tax remains up for debate. And as more questions of intellectual property ownership pop up amidst the crypto winter, retailers will have to navigate the changing digital landscape on top of inflation.
Partnering with a retail store provides Web3 companies like Toonstar the ability to "make buying an NFT as easy as buying a shirt in store," Attanasio said. Such collaborations, particularly focused on the entertainment realm, may also help Web3 reach a wider audience.
"Web3 and NFTs are still very much a niche category, with only a few million people really active in the community," he said. "Our thesis is that entertainment is going to be one of the things that bring NFTs and Web3 mainstream."
Kristin Snyder
Kristin Snyder is dot.LA's 2022/23 Editorial Fellow. She previously interned with Tiger Oak Media and led the arts section for UCLA's Daily Bruin.
https://twitter.com/ksnyder_db