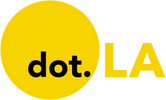 Get in the KNOW  
  on LA Startups & Tech  
X

Illustration by Ian Hurley
What Are LA's Hottest Startups of 2022? See Who VCs Picked in dot.LA's Annual Survey
Harri Weber
Harri is dot.LA's senior finance reporter. She previously worked for Gizmodo, Fast Company, VentureBeat and Flipboard. Find her on Twitter and send tips on L.A. startups and venture capital to harrison@dot.la.
05:00 AM | January 31, 2022
In Los Angeles—like the startup environment at large—venture funding and valuations skyrocketed in 2021, even as the coronavirus pandemic continued to surge and supply chain issues rattled the economy. The result was a startup ecosystem that continued to build on its momentum, with no shortage of companies raising private capital at billion-dollar-plus unicorn valuations.

---
In order to gauge the local startup scene and who's leading the proverbial pack, we asked more than 30 leading L.A.-based investors for their take on the hottest firms in the region. They responded with more than two dozen venture-backed companies; three startups, in particular, rose above the rest as repeat nominees, while we've organized the rest by their amount of capital raised as of January, according to data from PitchBook. (We also asked VCs not to pick any of their own portfolio companies, and vetted the list to ensure they stuck to that rule.)
Without further ado, here are the 26 L.A. startups that VCs have their eyes on in 2022.
Harri Weber
Harri is dot.LA's senior finance reporter. She previously worked for Gizmodo, Fast Company, VentureBeat and Flipboard. Find her on Twitter and send tips on L.A. startups and venture capital to harrison@dot.la.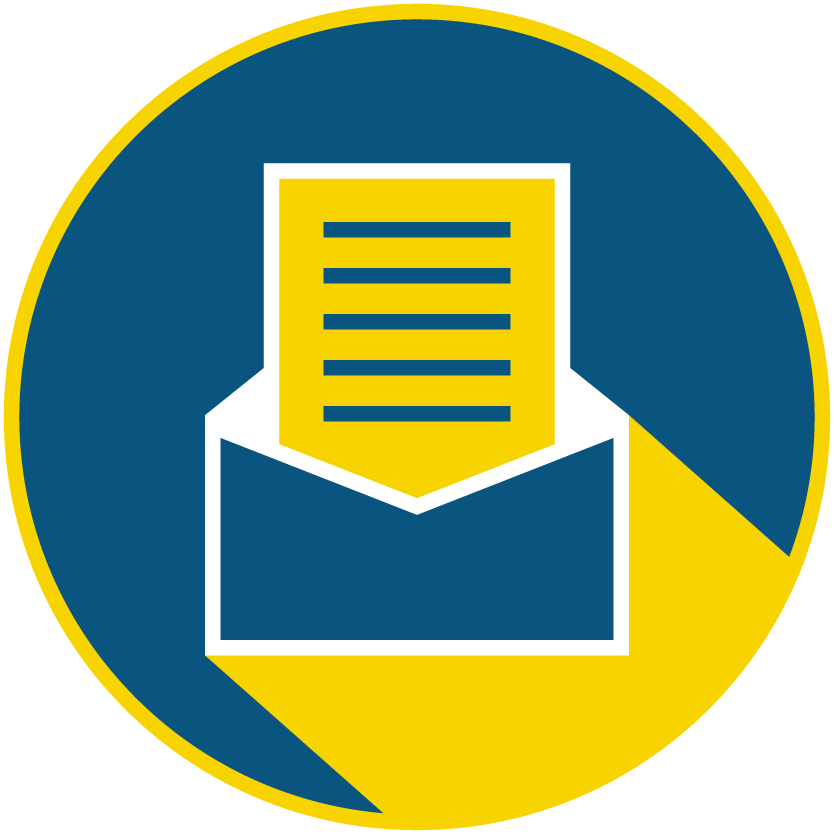 Subscribe to our newsletter to catch every headline.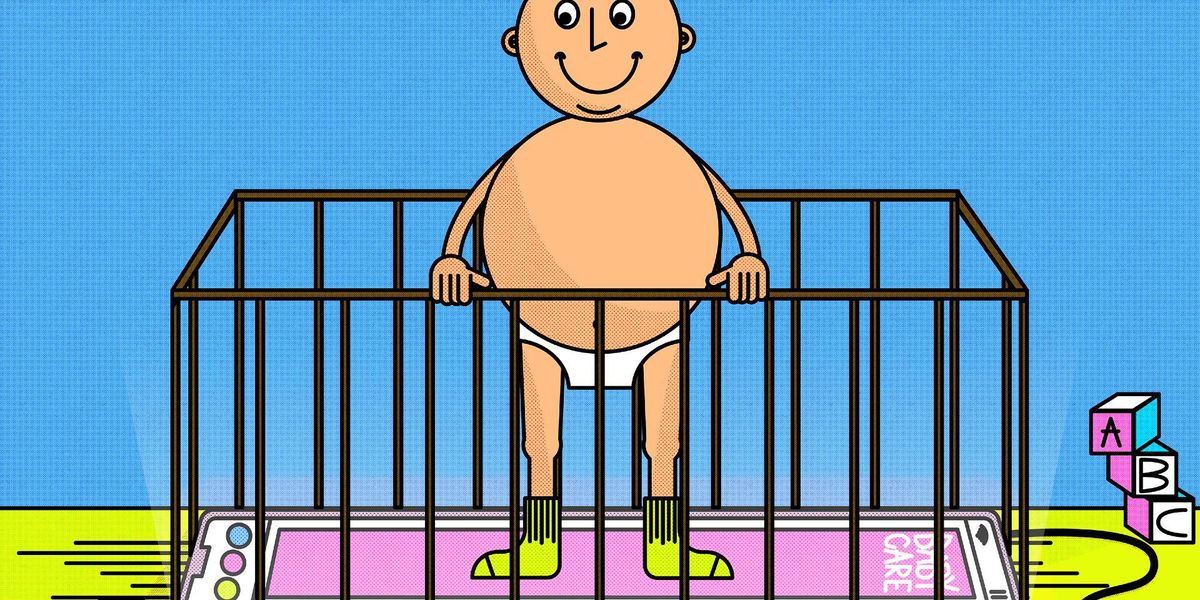 Image by Carolyn Figel
The pandemic exacerbated a problem that has been long bubbling in the U.S.: the childcare crisis.
According to a survey of people in science, technology, engineering and mathematics (STEM) careers conducted by the city's WiSTEM Los Angeles program and shared exclusively with dot.LA, the pandemic exposed a slew of challenges across STEM fields. The survey—which consisted of 181 respondents from L.A.County and was conducted between March 2021 and 2022— involved respondents across medical fields, technical professions and science industries who shared the pandemic's effects on their professional or education careers.
The survey found 60% of the respondents, primarily women, were balancing increased caretaking roles with work or school responsibilities. And while caretaking responsibilities grew, 49% of respondents said their workload also increased during the pandemic.
"The pandemic threw a wrench into lots of folks' experiences both professionally and academically," said Kathryne Cooper, a health tech investor who sits on the advisory board of WiSTEM. "So we need to acknowledge that."
In the L.A. area, an increasing number of childcare startups are aiming to address this massive challenge that is a growing national crisis. The U.S. has long dealt with a crippling childcare infrastructure plagued by low wages and a labor shortage in preschools and daycares, but the COVID-19 crisis made it worse. During the pandemic, women left the workforce due to the lack of childcare and caretaking resources. By 2021, women made up the lowest percentage of the workforce since 1988, according to the National Women's Law Center. Despite the pandemic forcing everyone indoors, caretaking duties fell disproportionately on women.
"I almost actually left my job because everything that I looked at was either waitlisted or the costs were so astronomical that it probably made sense for me to stay at home rather than pay someone to actually look after my child," said Jessica Chang, the CEO of childcare startup WeeCare.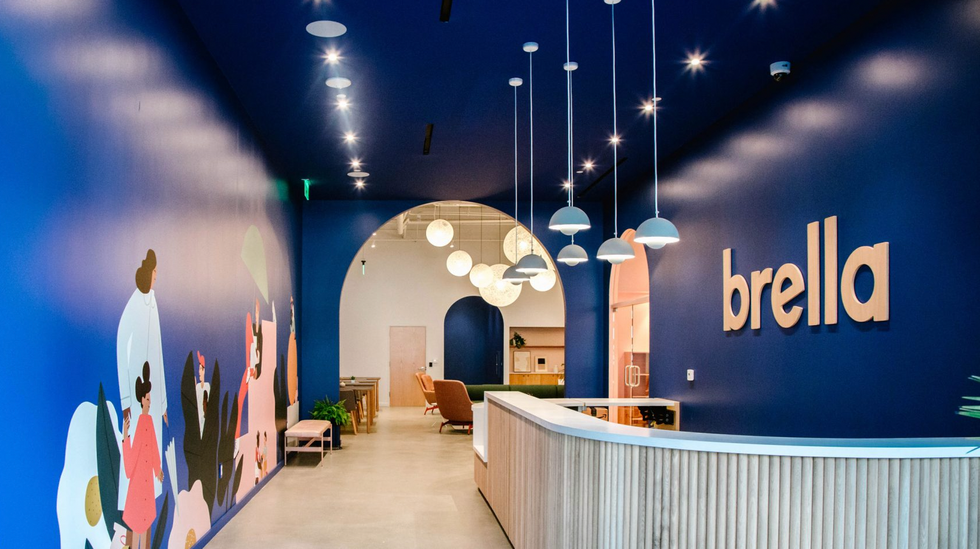 Brella's Playa Vista-based childcare center lobby.Photo courtesy of Brella
The Marina del Rey-based WeeCare, one of the startups that helps people open their own childcare facilities, announced it raised $12 million in April (to go along with an additional $5 million in bridge funding raised during the pandemic). The company helps people build daycare centers and works with employers to provide access to WeeCare centers and construct child care benefits programs.
Some of these startups strive to boost the number of daycare centers by helping operators with financial costs, licensing fees and scheduling. Wonderschool, a San Francisco-based child care startup, raised $25 million in January and assisted with hundreds of childcare facilities in L.A.-based Playground, which raised $3 million in seed funding last year per PitchBook. Playground acts as an in-house platform for childcare providers to communicate with staff and parents, track attendance, report student behavior and provide automatic invoicing services.
L.A.-based Brella, which launched in 2019, raised $5 million in seed funding in January to create a tech-enabled daycare scheduling platform that could meet the demand of flexible childcare as parents navigate a hybrid work environment, and recently opened a new location in Hollywood. The startup aims to address the labor shortage among childcare workers by paying its workers roughly $25 an hour and offering mental health benefits and career development opportunities for its educators.
"It's this huge disconnect in our society because these are really important people who are doing arguably one of the most important educational jobs," said Melanie Wolff, co-founder of childcare startup Brella. "They often don't get benefits. They don't have a lot of job security."
Venture capital funding has poured into the relatively new childcare sector. A slew of parent-tech companies aimed at finding flexible child care and monitoring children saw $1.4 billion worth of venture investments in 2021, according to PitchBook, largely to meet the demands of parents in a pandemic era who have more flexible work commutes and require more tech-enabled solutions.
"I think a lot of it has to do with what employers expect for workers," said Darby Saxbe, an associate professor of psychology and family relationships expert at USC. "There's still a lot more stigma for men to build their work around caregiving responsibilities–there's a lot of evidence that men are often discouraged from taking paternity leave, even if it's available."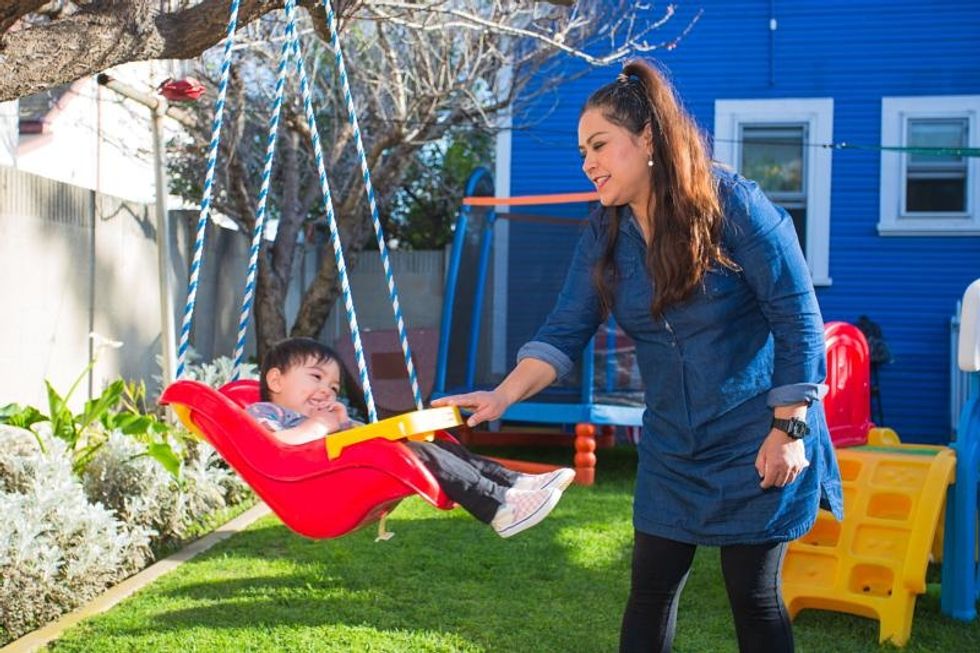 WeeCare is one of several startups updating the childcare space with technology and flexibility. Photo courtesy of WeeCare
Childcare benefits are also becoming a more attractive incentive as workers grapple with unorthodox work schedules in a hybrid setting.
"Employers, because of COVID, were having a hard time retaining and recruiting employees," said Chang. "And they were actually incentivized to actually find a solution to help the employees."
WeeCare primarily partners with employers of essential workers, like schools, hospitals and grocery stores, and the benefits programs account for the majority of WeeCare's revenue.
Childcare works are part of a massive labor shortage in caretaker roles that also include nurses, and health aids for the eldery. These workers, which allow women to maintain careers in STEM and other high-paying industries, are vital, according to Saxbe.
"Women can advance in the workplace," Saxbe said. "But if there's no support at home and there is no one who is helping take care of kids and elderly people, women can't just advance in a vacuum."
Keerthi Vedantam
Keerthi Vedantam is a bioscience reporter at dot.LA. She cut her teeth covering everything from cloud computing to 5G in San Francisco and Seattle. Before she covered tech, Keerthi reported on tribal lands and congressional policy in Washington, D.C. Connect with her on Twitter, Clubhouse (@keerthivedantam) or Signal at 408-470-0776.
08:54 AM | April 05, 2021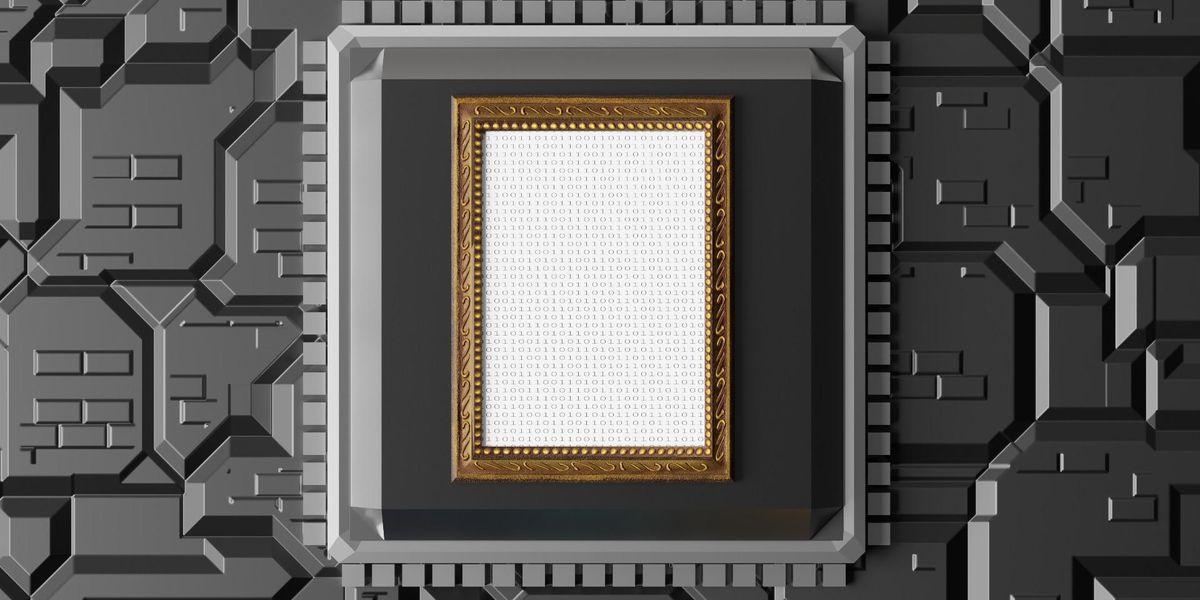 NFTs (non-fungible tokens) are a novel form of ownership that could rejigger the financial landscape for creators. Even if the market for some of them proves frothy, this blockchain-based technology presents a unique way for artists to make money and engage their fans. With experimentation already underway, the gates are open for them to do what they do best: get creative.
The Opportunity
Several startup founders and musicians are looking to this incipient market not just as a means of selling digital collectibles, but as a unique way to offer fans exclusive, paid experiences.
"Any new avenue of potential profit is exciting in the music industry, considering the lack thereof from streaming and [the need to rely on] touring," said Brian Spencer, one half of the L.A.-based musical duo FINKEL.
There's nothing new about creators offering fans exclusive perks. What is new is that they can now be linked to an NFT that also functions as a "key" or "passport." Many artists are hoping this linkage can stoke demand for perks, thanks to the innate human attraction to ownership.
"There's a lot of psychological evidence that owning things matters a lot to people," said Valentin Haddad, a professor at UCLA Anderson School of Management who studies how and why people make financial decisions.
He pointed to the so-called "endowment effect," which, research has suggested, makes people value things more when they own them, simply because they own them. Since NFTs are a certificate of ownership, linking them to an experience – like a backstage pass, or a producer credit – should boost the value fans see in those experiences, Haddad said.
"I think the idea of tying some experiences, tying something more special, to the object [underlying the NFT] is going to increase," he said. "We're going to see lots of creativity."
Illmind is auctioning 10 NFTs linked to audio files he created that owners can use royalty free.
Rikin Mantri's recently launched NFT-minting and -trading platform, Curio, has sold about $130,000 worth of tokens tied to graphic novel characters the company licensed, and it plans to expand soon into other IP, including music. Mantri sees the eye-popping prices capturing headlines as indicative of a bubble, but thinks NFTs have enduring potential.

"We think NFTs have a strong use case in building digital collectible collections and offering experiences around those collectibles," he said. "It's a completely new incremental revenue stream."
Kings of Leon, the Grammy-winning band, released their new album last month alongside a series of NFTs, six of which were high-end "golden ticket" versions that granted token owners lifetime front-row concert tickets. In February, 3LAU, a DJ, auctioned off a topshelf NFT that entitled one fan to creatively direct a new composition.
Rapper Post Malone is planning to sell an NFT linked to a private game of beer pong. Illmind, a Grammy-winning DJ, is auctioning 10 NFTs linked to audio files he created that owners can use royalty free. Electronic musician Aphex Twin recently turned an NFT into a digital scavenger hunt. And Logan Paul, a YouTuber, linked an NFT to the opportunity to watch him unbox rare Pokémon cards.
Other creators are taking a less experiential and more charitable approach to offering NFT products. Street-artist Shepard Fairey, best known for designing the Obama "Hope" poster, is working with East Hollywood-based Verisart to auction off a digital artwork as an NFT, and donating the proceeds to Amnesty International. Pussy Riot, a Russian feminist punk rock group led by activist Nadya Tolokonnikova, recently minted four NFTs tied to a video produced by young AR pioneer Asad Malik of La Cañada-based Jadu, some of the proceeds of which went to a shelter for domestic abuse survivors.
Meanwhile as the metaverse inches closer, the range of perks and experiences that can be tied to NFTs is growing. One sign of things to come is Decentraland, a virtual world with its own blockchain-enabled currency that has hosted digital parties that require NFT-ownership for entry.
Financial Stake
The same technology that enables these unlockable perks, whether digital or in-person, also allows artists to retain a financial stake in all future sales of the NFTs they issue. Stipulations like sending 10% of the price paid for an NFT to a specified bank account can be executed automatically: thus the term "smart contract."
Smart contracts are one element that distinguishes the Ethereum blockchain, on which most NFTs run, from the blockchain that underpins Bitcoin and many other cryptocurrencies.
They're also what could make NFTs helpful to smaller artists in particular. Since smart contracts can theoretically automate tasks like preventing fraud and scalping, they open up new opportunities.
"It's giving artists lots of access to ways to share experiences and share things that big artists could always do [but] small artists couldn't," Haddad said. "The benefits are likely to accrue to the top, but I think it will benefit everybody by creating a better way to exchange with your fans."
Artists' NFT Concerns
One downside to NFTs is the high volume of electricity they use, which can harm the environment. That's turning some artists away from them for now.
FINKEL is unlikely to pursue NFTs until the environmental concerns can be addressed, Spencer said.
One way of doing so could be a shift in how the blockchain works. Validating who owns what on a blockchain has largely relied so far on a method called "proof-of-work," which requires intensive computation that uses an immense amount of electricity. Some observers say an alternative method, called "proof-of-stake", would require less and could be less environmentally harmful. Although proof-of-stake has not been widely adopted, Ethereum has publicly stated it wants to transition to it, in part because of its environmental benefits.
Beyond environmental concerns, some artists bridle at NFT perks because of their inherent exclusivity and transactional nature.
Rebecca Arango, aka Oddnesse, thinks the tactic could perpetuate what she views as a deeper problem underlying the tenuous financial situation that many musicians find themselves in: fans have lost the human connection they once had with the artists behind the music they love.
"It's like the music just comes and goes and it'll always be there, and if one artist goes broke and gives up, there's always another one where that came from," she said.
But she concedes she may be fighting an uphill battle.
"I'm still going to advocate for the [intrinsic] value of the songwriting and the records," said Arango. "[But] if people are really into owning these digital tokens, I'll have to get with the program."
Sam Blake
Sam primarily covers entertainment and media for dot.LA. Previously he was Marjorie Deane Fellow at The Economist, where he wrote for the business and finance sections of the print edition. He has also worked at the XPRIZE Foundation, U.S. Government Accountability Office, KCRW, and MLB Advanced Media (now Disney Streaming Services). He holds an MBA from UCLA Anderson, an MPP from UCLA Luskin and a BA in History from University of Michigan. Email him at samblake@dot.LA and find him on Twitter @hisamblake
https://twitter.com/hisamblake
samblake@dot.la