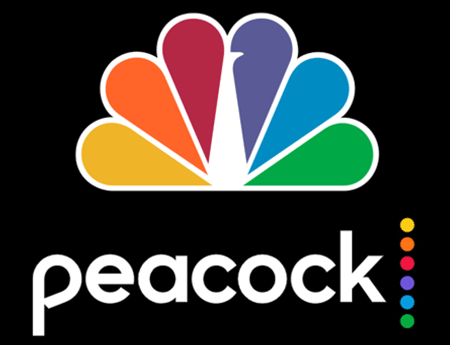 Peacock TV Hopes It's Found the Right Business Model to Weather the Pandemic
Sam Blake
Sam primarily covers entertainment and media for dot.LA. Previously he was Marjorie Deane Fellow at The Economist, where he wrote for the business and finance sections of the print edition. He has also worked at the XPRIZE Foundation, U.S. Government Accountability Office, KCRW, and MLB Advanced Media (now Disney Streaming Services). He holds an MBA from UCLA Anderson, an MPP from UCLA Luskin and a BA in History from University of Michigan. Email him at samblake@dot.LA and find him on Twitter @hisamblake
Apr 15 2020
Bring on the bird puns! On Wednesday, Comcast subsidiary NBCUniversal's streaming service, Peacock, takes flight. Initially available to a subset of Comcast cable and broadband subscribers, Peacock will reportedly spread its wings across Comcast's footprint by the end of April before expanding on July 15 to other cable company customers and web and streaming platforms.
The new service will hatch with up to 15,000 hours' worth of content. Peacock's library will include a flock of NBC favorites like Parks & Recreation, 30 Rock and Law & Order: SVU; movies from Universal Pictures and Dreamworks Animation such as Jurassic Park, E.T. and Shrek; and news segments, talk shows, original series and content from Telemundo. Peacock will also offer a selection of live sports (once those migrate back), and in 2021 will have exclusive rights to The Office.
---
Pricing will be tiered. Comcast customers will have full access with ads for free, or ad-free for $5/month. The behemoth has already forged a deal with Cox, another communications company, to provide their customers preferential access to Peacock, and is reportedly negotiating terms with others. Non-Comcast customers will have three options: limited content feathered with advertisements will be free; double the content with ads for $5/month; or no ads for $10/month.
Peacock will find itself perched alongside feisty competition. Yet whereas most of its streaming market competitors have zigged toward offering subscription-based video on-demand (SVOD), Peacock's advertising-based (AVOD) platform represents a bit of a zag.
"One thing that helps Peacock stand out is that it will feature some content for free," said Ross Benes, analyst at eMarketer.
In such a crowded field (see below), Peacock's relatively strong content slate should help, too.
Select Streaming Services

*Most common plan
**Expected to launch in May 2020
The coronavirus complicates the picture. On one hand, demand for streaming is up. Comcast has touted a 50% year-on-year increase in video on-demand viewing among its cable customers in March.
But countertrends abound. With most filming halted due to physical distancing, Peacock had to push a "significant" number of its original show releases to 2021, per a company press briefing earlier this week. The absence of live sports has increased demand for some other forms of content, but it also weakens what would have been a competitive advantage for Peacock. The postponement of the Olympics hurts, too, as NBC can no longer use the event to goose subscribers nor promote the service on its other assets. And a weak economy threatens to squeeze disposable incomes and tighten advertising spend; Magna Global, a research firm, recently cut its 2020 U.S. ad sales forecast from 6.6% annual growth to a 2.8% decline.
Add it up, and it's no wonder Peacock executives wrote earlier this week that "we are viewing 2020 as a runway to 2021."
A Strategic Bird

That runway metaphor looks apt on a broader timescale, too. Several industry sources told dot.LA that Comcast's strategy is to use Peacock to hedge its business units.
"The overriding initial purpose of Peacock," said media analyst Bruce Leichtman, "is to add value for Comcast's 28.6 million (and growing) broadband subscribers."
Sources also told dot.LA that part of the strategy is to retain Pay-TV customers while also guiding a controlled move toward streaming.
Few companies have as much to lose from cord cutting as Comcast. According to analysts, the firm would be wise to accommodate this seemingly inevitable trend, while trying to limit the rate at which one of its cash cows is cannibalized.
Indeed, several of Peacock's features cater to an audience still attuned to the ways of pay-TV. That starts with offering them free access, which will nevertheless bring in streaming revenue from the ads. And, in contrast to customers who've grown used to ad-free offerings like Netflix, a cable TV audience will not likely find Peacock ads much of a deterrent to using the service. Yet perhaps neither will other potential customers, given that Peacock reportedly plans to limit ad loads to five minutes per hour, and experiment with new kinds of advertising, such as interactive ads, meant to be more user-friendly than the typical spot.
Analysts appear split as to whether ad-supported customers will bring in more revenue than subscribers paying a higher price.
"In general, programmatic advertising doesn't necessarily add a lot" of incremental value, said Brian Wieser of GroupM, an advertising firm, referring to Peacock's ability to target ads to viewers based on data.
But others have reported that Hulu's AVOD customers do in fact bring in more revenue than their ad-free counterparts, and insiders at NBCUniversal anticipate the same, per a source familiar with the matter. Also encouraging on this front is eMarketer's forecast from 2019 of 103% growth in streaming ad spending from 2019 to 2023.
Plus, flying alongside Comcast should help.
"Comcast already has all these relationships with advertisers, so that's a big advantage," one NBCUniversal employee told dot.LA.
Other potential differentiating features include the numerous Peacock "channels" that will carry pre-programmed linear content aligned under certain themes (such as Saturday Night Live, NBC News, and Unsolved Mysteries); the high volume of familiar shows and movies; and the automatic playing of content upon opening the service, much like turning on the tube.
Although Peacock has reportedly locked in several 18-month advertising commitments, analysts and investors doubtlessly await clues on company plans and expectations in the April 30th first-quarter earnings call. But it may be difficult to find them. Since Peacock is not its own company, its performance will not be broken out in financial reports. And, as with many streaming providers, the numerous subsidies that boost subscriber numbers mean not every figure can be taken at face value.
"Because Comcast subscribers will get it for free, pure subscription figures won't tell the entire story," said Benes. "The more pertinent behavior to look at is whether people are actually spending time watching it."
---
Sam Blake covers entertainment and media for dot.LA. Find him on Twitter @hisamblake and email him at samblake@dot.LA

From Your Site Articles
Related Articles Around the Web
Sam Blake
Sam primarily covers entertainment and media for dot.LA. Previously he was Marjorie Deane Fellow at The Economist, where he wrote for the business and finance sections of the print edition. He has also worked at the XPRIZE Foundation, U.S. Government Accountability Office, KCRW, and MLB Advanced Media (now Disney Streaming Services). He holds an MBA from UCLA Anderson, an MPP from UCLA Luskin and a BA in History from University of Michigan. Email him at samblake@dot.LA and find him on Twitter @hisamblake
https://twitter.com/hisamblake
samblake@dot.la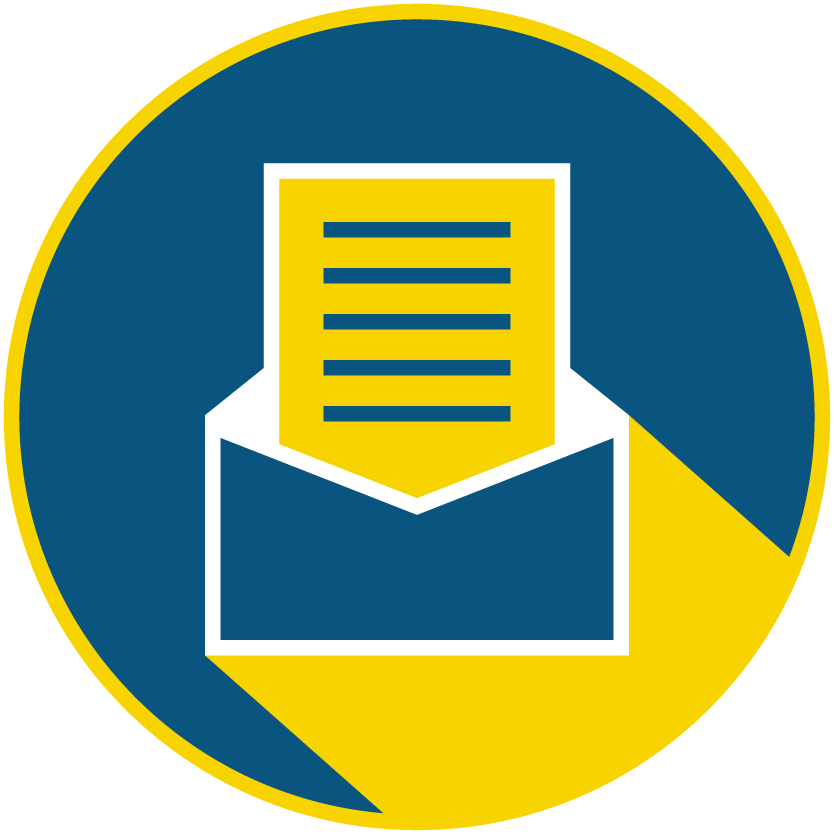 Subscribe to our newsletter to catch every headline.
On this week's episode of Just Go Grind, hear from Marlon Nichols, founding managing general partner at MaC Venture Capital, a seed-stage venture fund whose investments run from $1.5 million to about $2 million. Their focus is on emerging behavioral and cultural trends plus technology that enterprise will need to stay current.
How does the firm find what's new before anyone else? Marlon says it's their extensive network of people with their fingers on the pulse of pop culture — "from movie stars to movie makers to musicians and producers that are traveling the world and are seeing a ton of things, to relationships with some of the top global advertising agencies" — and once MaC VC hears a trend repeating, they investigate it to see if it's "real."
The decision making is collaborative at MaC VC, made up of co-founders from M Ventures and Cross Culture Ventures, Marlon's previous firm. Merging their companies made sense because they had been co-partnering on many investments, the partners had known each other personally for many years, and they wanted to create a larger investment fund and vehicle. They took six months to actively work together in order to gain confidence in their compatibility. Marlon says, "we wanted to source deals together, evaluate those deals together, learn each other's quirks and and habits, likes and dislikes, pet peeves — all those things." All this to build a firm that is a "multi-fund, multi-decade relationship."
On this episode, hear about how Marlon got into venture capital, what institutional limited partners are looking to invest in and what's next for MaC VC.
Marlon Nichols is a founding managing partner at MaC Venture Capital (formerly Cross Culture Ventures), which finds entrepreneurs who are building the future for the rest of America. He's a former Kauffman fellow and investment director at Intel Capital, where he launched Intel's $125M diversity fund. Marlon, with an extensive background in technology, private equity, media and entertainment, has a unique eye for global trends and shifts in consumer behavior. This has helped him capture high-potential investments, which include Gimlet Media, MongoDB, Thrive Market, Fair, LISNR, Mayvenn, Blavity, Pipe, Wonderschool and other companies that reflect overlooked markets. He serves on the board of directors for Ajua, Blavity, Finesse, Kauffman Fellows Program, LISNR, Ryff, Sote and Wonderschool. (from MaC website).

Laurel Moglen, dot.LA Sr. Podcast Producer and Editor, contributed to this article.
From Your Site Articles
Related Articles Around the Web
Justin Gordon
Justin Gordon is the founder of "Just Go Grind" and host of the "Just Go Grind Podcast," a daily show with more than 200 episodes featuring interviews with entrepreneurs and investors. He has an MBA from USC, is an aspiring runner with a 1:29 half marathon personal best, and wants to help one billion people in his lifetime.
Despite — or in many cases because of — the raging pandemic, 2020 was a great year for many tech startups. It turned out to be an ideal time to be in the video game business, developing a streaming ecommerce platform for Gen Z, or helping restaurants with their online ordering.
But which companies in Southern California had the best year? That is highly subjective of course. But in an attempt to highlight who's hot, we asked dozens of the region's top VCs to weigh in.
We wanted to know what companies they wish they would have invested in if they could go back and do it all over again.
Startups were ranked by how many votes each received. In the case of a tie, companies were listed in order of capital raised. The list illustrates how rapidly things move in startup land. One of the hottest startups had not even started when 2020 began. A number doubled or even 16x'd their valuation in the span of a few short months.
To divvy things up, we delineated between companies that have raised Series A funding or later and younger pre-seed or seed startups.
Not surprisingly, many of the hottest companies have been big beneficiaries of the stay-at-home economy.
PopShop Live, a red-hot QVC for Gen Z headquartered out of a WeWork on San Vicente Boulevard, got the most votes. Interestingly, the streaming ecommerce platform barely made it onto the Series A list because it raised its Series A only last month. Top Sand Hill Road firms Andreessen Horowitz and Lightspeed Venture Partners reportedly competed ferociously for who would lead the round but lost out to Benchmark, which was an early investor in eBay and Uber. The round valued PopShop Live at $100 million, way up from the $6 million valuation it raised at only five months prior.
Scopely, now one of the most valuable tech companies in Los Angeles, was also a top vote getter.
The Culver City mobile gaming unicorn raised $340 million in Series E funding in October at a $3.3 billion valuation, which nearly doubled the company's $1.7 billion post-money valuation from March. It is no coincidence that that was the same month stay-at-home orders began as Scopely has benefited from bored consumers staying on their couch and playing ScrabbleGo or Marvel Strike Force.
The company's success is especially welcome news to seed investors Greycroft, The Chernin Group and TenOneTen ventures, who got in at a $40 million post valuation in 2012. Upfront Ventures, BAM Ventures and M13 joined the 2018 Series C at a $710 post-money valuation.
Softbank-backed Ordermark, which flew more under the radar, also topped the list. The company's online ordering platform became a necessity for restaurants forced to close their dining rooms during the pandemic and raised $120 million in Series C funding in October.
On the seed side, two very different startups stood out. There was Pipe, which enables companies with recurring revenues to tap into their deferred cash flows with an instant cash advance, and Clash App, Inc., a TikTok alternative launched by a former employee of the social network in August.
We will have the list of Southern California's top seed startups out tomorrow.
Lead art by Candice Navi.
Ben Bergman
Ben Bergman is the newsroom's senior finance reporter. Previously he was a senior business reporter and host at KPCC, a senior producer at Gimlet Media, a producer at NPR's Morning Edition, and produced two investigative documentaries for KCET. He has been a frequent on-air contributor to business coverage on NPR and Marketplace and has written for The New York Times and Columbia Journalism Review. Ben was a 2017-2018 Knight-Bagehot Fellow in Economic and Business Journalism at Columbia Business School. In his free time, he enjoys skiing, playing poker, and cheering on The Seattle Seahawks.
https://twitter.com/thebenbergman
ben@dot.la