droplabs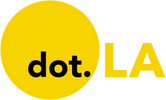 Get in the KNOW
on LA Startups & Tech
X
droplabs
On Thursday, July 16, dot.LA kicked off the first in our series of "Female Founders Stories," with the aim of holding candid conversations with the minds behind some of the city's most innovative startups.
Chief host and correspondent Kelly O'Grady spoke with WeeCare Co-founder & CEO Jessica Chang as well as DropLabs Founder & CEO Susan Paley about their "aha" moments and experiences as women leading L.A. startups.
Chang said the inspiration for WeeCare came from advice her friends gave her while she was still pregnant: sign up for childcare now.
It wasn't until she started touring daycare centers that Chang realized why they were so insistent. Most daycares came with a one to two year waiting list. And the cost? Sometimes up to $3,000 per month. Chang felt a looming sense that the lack of options would force her to choose between family and work.
That's why she started WeeCare, a startup to help teachers, new moms and caregivers to set up and manage home daycares.
Chang, whose background is in finance and private equity, became a preschool owner and operator during the first phase of her plan. "It took me running three preschools to really understand the inherent nature of what was happening in the world of childcare," she said.
The company began as a childcare marketplace, a sort of one-stop solution for families looking for and managing the daycare process. At the same time, WeeCare offers a "business in box" solution for providers.
Female Founder Stories: WeeCare and DropLabs www.youtube.com
Susan Paley's experience was much different. As the first CEO for Beats by Dr. Dre, she already knew a good deal about the industry she was aiming to disrupt.

Her company, DropLabs, focuses on the "feeling" of sound by adding an immersive layer to media experiences, whether that's watching a movie, listening to music or playing video games. It also makes wired-up sneakers that she says allows 'your whole body to become a speaker cabinet'.
"It's getting people to feel, to connect," Paley said. "It could be that first concert, your first concert you loved so much, and playing that music to transport you to that."
"I'm hoping this becomes a ubiquitous way to experience digital content, which is not going away" Paley added. "Even when COVID goes away, we'll still be completely wired to get all of our consumption on screens. Most of what we're ingesting is two-dimensional and we're three-dimensional beings."
Watch the full conversation in the video above and sign up for our newsletter to get updated on our next event.
About the Speakers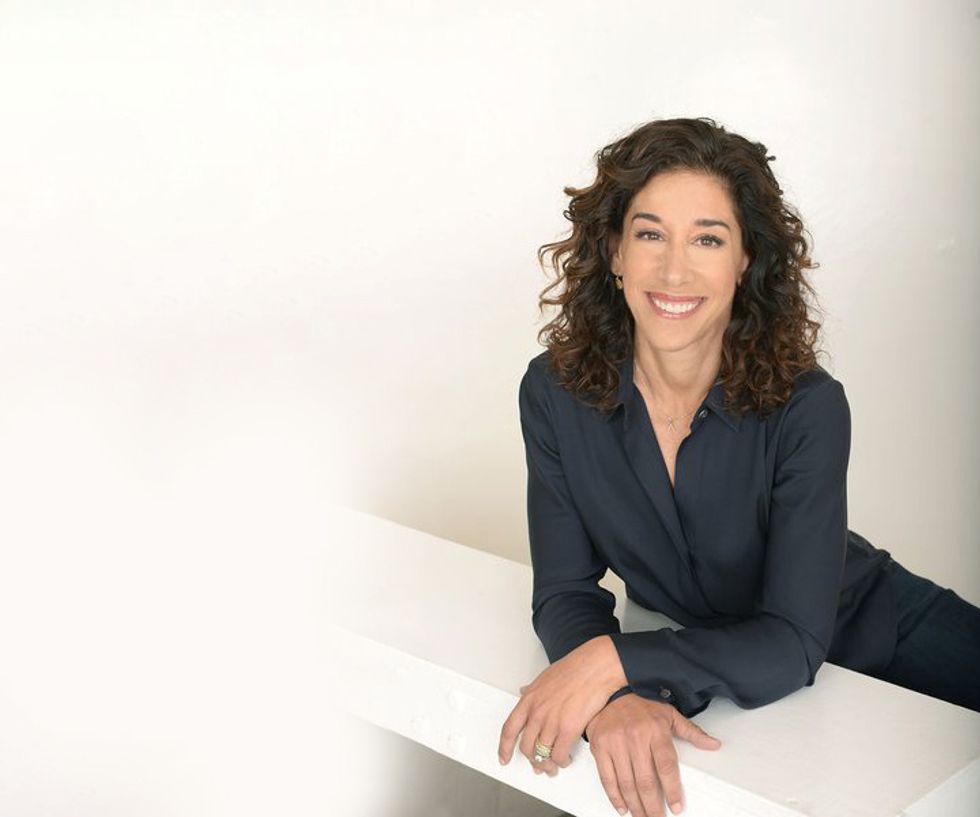 Susan Paley is the founder & CEO of DropLabs
Susan Paley, Founder & CEO of DropLabs 
Susan Paley is the founder and CEO of DropLabs, a first-of-its-kind tech company on a mission to enable the world to feel sound from the ground up. With their first release, a sneaker called the EP 01, DropLabs integrates audio technology and footwear to deliver a truly immersive audio-sensory experience you can feel throughout your entire body. Over the course of her 20+ year career in consumer technology, Susan has been the driving force behind some of the most innovative consumer products. Most notably, Susan was the initial CEO of Beats By Dre, where she successfully guided all aspects of the company's unparalleled growth to make it the #1 headphone provider globally.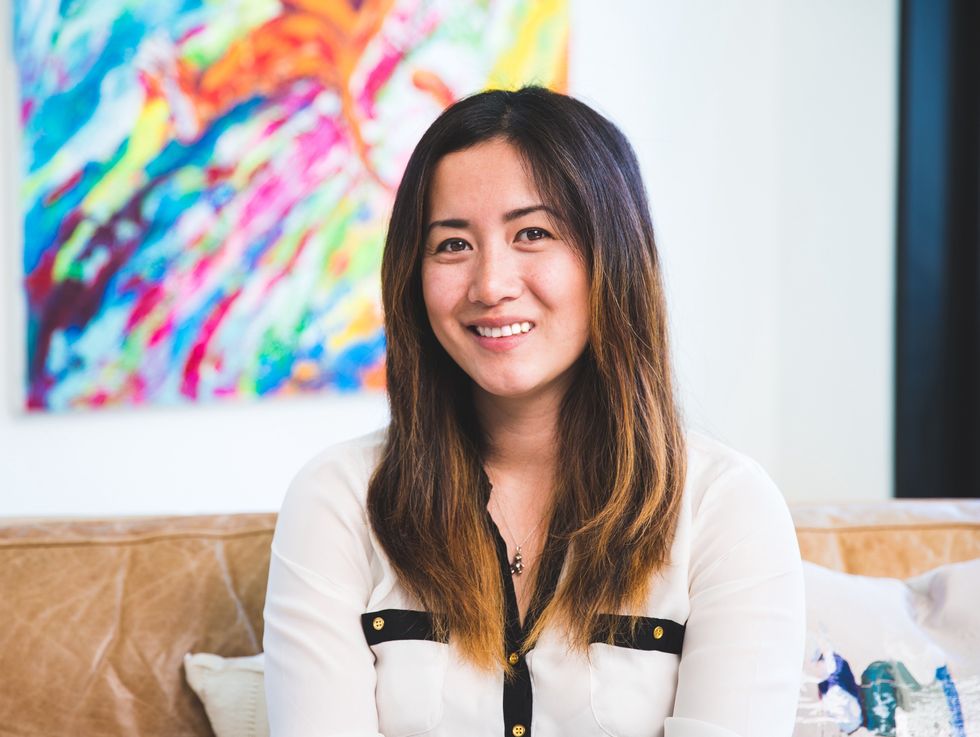 Jessica Chang is co-founder & CEO of WeeCare
Jessica Chang, Co-Founder & CEO of WeeCare 
WeeCare is the easiest way for teachers, new moms and caregivers to start and manage a successful home daycare. We're addressing the $28B home childcare market, offering startup services to navigate the daycare licensing process and providing a business-in-a-box toolset to simplify operations, generate additional revenue and delight parents. Founded by a team of moms, preschool owners and successful technology founders, WeeCare is creating affordable, quality daycares accessible to all families.

Before WeeCare's founding, Jessica worked in finance and operations and gathered experience in early education through owning Los Angeles preschools.
Kelly O'Grady, Chief Host and Correspondent
Kelly O'Grady is dot.LA's chief host & correspondent. Kelly serves as dot.LA's on-air talent, and is responsible for designing and executing all video efforts. A former management consultant for McKinsey, and TV reporter for NESN, she also served on Disney's Corporate Strategy team, focusing on M&A and the company's direct-to-consumer streaming efforts. Kelly holds a bachelor's degree from Harvard College and an MBA from Harvard Business School. A Boston native, Kelly spent a year as Miss Massachusetts USA, and can be found supporting her beloved Patriots every Sunday come football season.
Every venture capital fund likes to insist that they are unique even though they usually all operate from the same playbook. The Fund, which quietly launched in Los Angeles earlier this year — two years after starting in New York — is actually different.
It is a venture fund for those who eschew venture funds. No professional investors are allowed, there is no full-time staff, and it charges a reduced management fee.
Instead of traditional limited partners (LPs), The Fund gets capital from dozens of what it calls "community members" who are all successful founders and operators who invest starting at just $25,000. It aims to have a 1:1 ratio of investors to founders so that founders can get as much mentorship as they need starting their young companies.

"People really want to keep capital here," said Anna Barber, a member of the investment committee who also serves as managing director of the Techstars Los Angeles Accelerator. "We see that more than in other places. We see founders who have had success in L.A. want to support L.A."
Anchor members include Kevin Datoo of Dollar Shave Club, Chad DePue of Snap, Susan Paley of Droplabs, Carolyn Becher of HopSkipDrive, Robyn Ward of Founderforward, Dan Gould of Tinder, and Tony Wang of Agora. (Spencer Rascoff, executive chairman of dot.LA, is also a member.)
The cohort is deliberately spread across different industries. "We want to bring together different parts of the L.A. ecosystem," said Barber. "We have access to knowledge about what is happening and the ability to help companies we've made investments in."
The Fund has already backed two startups – it won't disclose which ones yet – and committed to two more. The goal is to make 50 investments in L.A. over the next two years, with checks in the $50,000 range. It aims to raise $3 million, which is tiny for a venture fund, but Barber sees potential in going smaller as other seed funds write progressively larger checks.
"While there's been growth in early stage investment, we think there's a really big opportunity in pre-seed and early seed," said Barber.
It might seem like a daunting time to be starting a new fund. However, The Fund is hoping there will now be more opportunities at lower valuations and says most of its decisions were made remotely even before the pandemic.
"We really run everything through Slack," said said Raina Kumra, another member of the investment committee and CEO of Juggernaut, a marketing agency. "We're getting pretty good at FaceTime and Zoom. It's not that much of a leap."
If a member sees a deal they like, they post it in Slack. If there is buy-in from the membership, the idea then goes to the investment committee – which also includes Austin Murray, founder of JAMDAT Mobile and Josh Jones, founder of Dreamhost – who meet every week via videoconference and quickly render a decision.
"We want to be respectful of founders' time," said Kumra, who added: "Founders want to be funded by other founders."
Barber says it is intentional that the investment committee is 50% women in an industry dominated by men. Their goal is to invest in a diverse range of founders and companies to build the next generation of great L.A. tech companies.
"People are not as jaded in L.A.," said Barber. "People genuinely want to support entrepreneurship to build a tech community."
As the deadly coronavirus unnerves markets around the world and sends officials scrambling to prepare for a pandemic, retail giants like Amazon and startups alike are grappling with production slowdowns without a clear end in sight as the fast-moving virus spreads through Europe and the Middle East.
Supply chains across the West Coast are in disarray as billions of dollars worth of Chinese goods are delayed and travel-related business slump even as the virus slows in China. And major players like Apple and Expedia are warning of hits to their bottom line. Meanwhile, small businesses and startups like Los Angeles-based DropLabs, which operates with a lean inventory, are already feeling the pain.
"We are out of inventory," said Susan Paley, chief executive of Echo Park-based DropLabs, a bluetooth connected sneaker that sends vibrations into foot nerves to amplify a sound experience.
At the nation's largest hub for cargo trade with China — the Los Angeles port — officials are anticipating a 20 to 25% drop in trade this month. Long Beach, the nation's second largest port, expects a 10% fall. And Seattle and Tacoma port complex, the nation's fifth busiest for cargo, officials have been logging cancellations from vessels bound from China.
Supply chain experts say factories around the country remained shuttered or below capacity with workers coming from rural areas still stuck at home after the Lunar New Year. Factories normally shut down during the holiday for several weeks but the virus hit just as the holiday was ending.
Over 2,700 people have died from the novel coronavirus. And while there are signs of the virus slowing in China, outbreaks in Europe and new cases in Africa have alarmed the World Health Organization. The Centers for Diseases Control and Prevention said on Tuesday it was preparing for a pandemic and warned schools and businesses to prepare for interruptions. Some medical officials suggest that virus is seasonal, but it's too early to say. Orange County on Tuesday joined San Diego in San Francisco in declaring a local health emergency.
"It's very scary what's developing," said Stephen Cheung, president of the World Trade Center in Los Angeles. "Before it was about what is happening in China. But this is a completely different story now about 'how do we get ready for a pandemic'."
Already, Chinese tourism is down, he said, along with the luxury shoppers it brings.
At the Seattle-based Jet City Repair, owner Matt McCormick has had to reshuffle orders. He normally relies on Chinese made components for the more than 22,000 repairs he makes each year but with supplies short, he had to switch to U.S. manufacturers that he calls more expensive and lower quality.
Chinese production fuels the global economy, as does its consumption. The Communist nation has become the world's factory producing everything from shoes (70% of all shoes sold in the U.S. come from China) to auto parts and cell phones. Their interconnected infrastructure is unparalleled and the slowdown of output has ricocheted across the global economy - from hotel chains and airlines to car manufactures and medical suppliers.
At West Coast ports from Los Angeles to Seattle, long the nation's gateway to Asia, officials said they are getting numerous cancelations from vessels that would normally ferry millions of toys, car parts, electronics and other products.
DropLabs told customers their just-launched shoes that retail for $449 will be delayed, as it waits for all their contractors to get online. "The problem that you have is that right now even if some parts of your supply chain is online, other parts aren't," said Paley, a former executive at Beats by Dr. Dre.
A load of 700 DropLabs' sneakers are sitting in China waiting for a final component, but most of the workers for the factory responsible for it are from Hubei, the province where Wuhan is located - the epicenter of COVID-19, as the virus is known. And she has no idea when that factory will come back online.
"There really is chaos and confusion and a lack of insight to when things are going to be ok," said Paley, who canceled planned trips to China this month. "Everyone is dealing with and everyone is feeling the pain."
Anthony J. DiBenedetto, a lawyer at Fenwick & West said he's been telling his clients to make sure that employees aren't traveling to China — and if they do, keep them away from the office. The freeze on travel has also impacted venture investments. PItchBook recorded a sharp decline in venture capital investments in China compared to the same period last year.
Worldwide, about 81,000 cases of the virus have been reported with 77,780 in China.
What's complicating matters is the lack of reliable information coming out of China, said Nick Vyas, executive director of USC Marshall's Center for Global Supply Chain Management. He expects the ripple effects to continue even after the virus is resolved.
"Long term this will be a big lesson to a lot of companies small, medium and large to have contingencies," he said.
From Your Site Articles
Related Articles Around the Web