fenwick west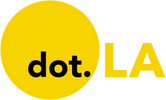 Get in the KNOW
on LA Startups & Tech
X
fenwick west
Deal volume increased – especially at the later stages – and software valuations fared much better than hardware companies in April compared to March, according to a Silicon Valley VC Flash Report released Friday from the law firm Fenwick & West. And most significantly, amid talk of VCs sitting on the sidelines, deal volume in April was comparable to the same average last year.
The results only cover Bay Area deals and should be taken with a grain of salt, given that they only a limited time period as opposed to the usual quarterly reports. That means there is a limited sample size. But they show that in the first full month of coronavirus restrictions, plenty of deals got done.
"Even though we didn't see the pandemic causing huge changes to top-level results, the devil is in the details," Barry Kramer, Partner Emeritus at Fenwick & West and co-author of the report, wrote in an e-mail. "While it's hard to draw conclusions from a month of data, some companies have benefited from work/learn/stay at home and others are hurt. You can see signals in our industry price/valuation info where internet/new media and software industry results in April were similar to what we were seeing in 2019; however, hardware, life sciences and other industries showed notable drop-offs. Probably not surprising, it's easier to work at home if you are a software developer than a biotech researcher, and better right now to be offering apps that enable work from home than trying to sell robotic devices to assembly lines that aren't operating."
The new report comes the same week as a survey from NFX Ventures that showing valuations dropping substantially, pessimism about the economy is growing, and most VCs remain skeptical about investing in fully remote companies.
Here are the main takeaways from the Fenwick report:
The percentage of up-rounds declined modestly from 72% in March to 70% in April, and both were lower than the 83% of financings that were up-rounds in 2019. surprisingly, down-rounds also declined, from 16% in March to 12% in April, although both were higher than the 8% down-rounds in 2019. Flat rounds increased, to 18%, compared to 13% in March and 9% in 2019, perhaps a signal that there were more rounds led by insiders.
The Fenwick & West Venture Capital Barometer, which measures the per-share price change in a company's current financing compared to its prior financing, showed an increase of 60% in April from 42% in March, both below the 2019 average of 93%. The median price increase increased slightly, from 26% in March to 30% in April, again below the 60% median price increase seen in 2019.
Internet/new media and software were by far the strongest industries from a valuation increase perspective. Hardware had the worst results.
The number of deals increased from 54 in March to 64 in April. By comparison, the average number of monthly deals in 2019 was 65.
The percentage of Series D and E+ deals increased to 38% of all financings in April, an increase from 21% in March and the highest since August 2018 when Series D/E+ deals combined for 42% of all financings. That said, the average price increase for late-stage financings was only 26%, compared to 35% in March and 59% in 2019.
The percentage of life sciences deals continued high at 25% of all financings, compared to 28% in March. During 2019 the percentage of life sciences deals was 14%.
From Your Site Articles
Related Articles Around the Web
As the deadly coronavirus unnerves markets around the world and sends officials scrambling to prepare for a pandemic, retail giants like Amazon and startups alike are grappling with production slowdowns without a clear end in sight as the fast-moving virus spreads through Europe and the Middle East.
Supply chains across the West Coast are in disarray as billions of dollars worth of Chinese goods are delayed and travel-related business slump even as the virus slows in China. And major players like Apple and Expedia are warning of hits to their bottom line. Meanwhile, small businesses and startups like Los Angeles-based DropLabs, which operates with a lean inventory, are already feeling the pain.
"We are out of inventory," said Susan Paley, chief executive of Echo Park-based DropLabs, a bluetooth connected sneaker that sends vibrations into foot nerves to amplify a sound experience.
At the nation's largest hub for cargo trade with China — the Los Angeles port — officials are anticipating a 20 to 25% drop in trade this month. Long Beach, the nation's second largest port, expects a 10% fall. And Seattle and Tacoma port complex, the nation's fifth busiest for cargo, officials have been logging cancellations from vessels bound from China.
Supply chain experts say factories around the country remained shuttered or below capacity with workers coming from rural areas still stuck at home after the Lunar New Year. Factories normally shut down during the holiday for several weeks but the virus hit just as the holiday was ending.
Over 2,700 people have died from the novel coronavirus. And while there are signs of the virus slowing in China, outbreaks in Europe and new cases in Africa have alarmed the World Health Organization. The Centers for Diseases Control and Prevention said on Tuesday it was preparing for a pandemic and warned schools and businesses to prepare for interruptions. Some medical officials suggest that virus is seasonal, but it's too early to say. Orange County on Tuesday joined San Diego in San Francisco in declaring a local health emergency.
"It's very scary what's developing," said Stephen Cheung, president of the World Trade Center in Los Angeles. "Before it was about what is happening in China. But this is a completely different story now about 'how do we get ready for a pandemic'."
Already, Chinese tourism is down, he said, along with the luxury shoppers it brings.
At the Seattle-based Jet City Repair, owner Matt McCormick has had to reshuffle orders. He normally relies on Chinese made components for the more than 22,000 repairs he makes each year but with supplies short, he had to switch to U.S. manufacturers that he calls more expensive and lower quality.
Chinese production fuels the global economy, as does its consumption. The Communist nation has become the world's factory producing everything from shoes (70% of all shoes sold in the U.S. come from China) to auto parts and cell phones. Their interconnected infrastructure is unparalleled and the slowdown of output has ricocheted across the global economy - from hotel chains and airlines to car manufactures and medical suppliers.
At West Coast ports from Los Angeles to Seattle, long the nation's gateway to Asia, officials said they are getting numerous cancelations from vessels that would normally ferry millions of toys, car parts, electronics and other products.
DropLabs told customers their just-launched shoes that retail for $449 will be delayed, as it waits for all their contractors to get online. "The problem that you have is that right now even if some parts of your supply chain is online, other parts aren't," said Paley, a former executive at Beats by Dr. Dre.
A load of 700 DropLabs' sneakers are sitting in China waiting for a final component, but most of the workers for the factory responsible for it are from Hubei, the province where Wuhan is located - the epicenter of COVID-19, as the virus is known. And she has no idea when that factory will come back online.
"There really is chaos and confusion and a lack of insight to when things are going to be ok," said Paley, who canceled planned trips to China this month. "Everyone is dealing with and everyone is feeling the pain."
Anthony J. DiBenedetto, a lawyer at Fenwick & West said he's been telling his clients to make sure that employees aren't traveling to China — and if they do, keep them away from the office. The freeze on travel has also impacted venture investments. PItchBook recorded a sharp decline in venture capital investments in China compared to the same period last year.
Worldwide, about 81,000 cases of the virus have been reported with 77,780 in China.
What's complicating matters is the lack of reliable information coming out of China, said Nick Vyas, executive director of USC Marshall's Center for Global Supply Chain Management. He expects the ripple effects to continue even after the virus is resolved.
"Long term this will be a big lesson to a lot of companies small, medium and large to have contingencies," he said.
From Your Site Articles
Related Articles Around the Web