weecare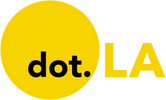 Get in the KNOW
on LA Startups & Tech
X
weecare
Photo courtesy of WeeCare
Sign up for dot.LA's daily newsletter for the latest news on Southern California's tech, startup and venture capital scene.
In 2020, as the pandemic shuttered daycare centers and social distancing requirements made it near-impossible for babysitters to work, Marina del Rey-based startup WeeCare partnered with the city of Los Angeles to provide childcare for essential workers.

Now, the five-year-old company has looked to build on that work by raising $17 million in new funding, according to an SEC filing on Friday. WeeCare landed the money from a total of 14 unidentified investors, per the filing. The new funding follows WeeCare's $4 million seed round in 2018—which was led by Silicon Valley investor Chamath Palihapitiya's Social Capital venture firm—and takes the startup's total amount raised to more than $21 million, according to PitchBook data.
Representatives for WeeCare did not respond to requests for comment.
Co-founded in 2017 by CEO Jessica Chang, CTO Jesse Forrest and CMO Matt Reilly, WeeCare operates akin to an Airbnb for childcare. The company's platform connects parents and caregivers to thousands of childcare providers in more than 30 states across the country, and helps them find daycare and babysitting options based on criteria such as their schedule, finances, their child's age and any special needs or language requirements.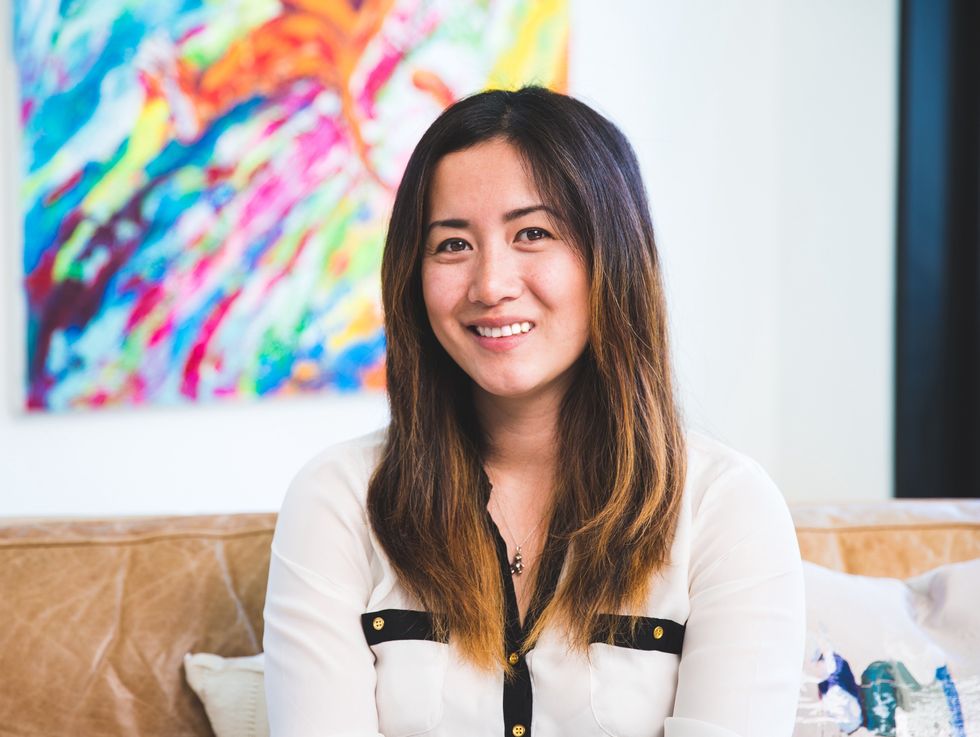 WeeCare CEO Jessica Chang
WeeCare advertises its partner daycares as having smaller student-to-teacher ratios, while parents can receive photo and video updates on their children via WeeCare's app. The startup's technology is part of the reason it was able to weather the pandemic and keep 97% of its daycares open in 2020, it says: Fever Free, its in-house, AI-based app, allowed workers, parents and their children to submit daily virtual temperature and COVID-19 symptom checks
WeeCare also helps people start daycares by guiding them through the process of getting their homes licensed for daycare services, managing billing on their behalf, helping them create a curriculum and allowing communication to parents through its app.
The coronavirus pandemic was initially a curse for childcare startups, which had to deal with the disruption of social distancing regulations. But the hybrid work model that has emerged post-pandemic has opened a need for flexible and accessible childcare solutions; funding for childcare and pediatrics startups spiked threefold, from $394 million to $1.2 billion, between 2020 and 2021, according to PitchBook data.
Playa Vista-based Brella is another locally-based childcare startup that has benefitted—raising $5 million in January to provide flexible options for parents juggling unpredictable work schedules.
From Your Site Articles
Related Articles Around the Web
On Thursday, July 16, dot.LA kicked off the first in our series of "Female Founders Stories," with the aim of holding candid conversations with the minds behind some of the city's most innovative startups.
Chief host and correspondent Kelly O'Grady spoke with WeeCare Co-founder & CEO Jessica Chang as well as DropLabs Founder & CEO Susan Paley about their "aha" moments and experiences as women leading L.A. startups.
Chang said the inspiration for WeeCare came from advice her friends gave her while she was still pregnant: sign up for childcare now.
It wasn't until she started touring daycare centers that Chang realized why they were so insistent. Most daycares came with a one to two year waiting list. And the cost? Sometimes up to $3,000 per month. Chang felt a looming sense that the lack of options would force her to choose between family and work.
That's why she started WeeCare, a startup to help teachers, new moms and caregivers to set up and manage home daycares.
Chang, whose background is in finance and private equity, became a preschool owner and operator during the first phase of her plan. "It took me running three preschools to really understand the inherent nature of what was happening in the world of childcare," she said.
The company began as a childcare marketplace, a sort of one-stop solution for families looking for and managing the daycare process. At the same time, WeeCare offers a "business in box" solution for providers.
Female Founder Stories: WeeCare and DropLabs www.youtube.com
Susan Paley's experience was much different. As the first CEO for Beats by Dr. Dre, she already knew a good deal about the industry she was aiming to disrupt.

Her company, DropLabs, focuses on the "feeling" of sound by adding an immersive layer to media experiences, whether that's watching a movie, listening to music or playing video games. It also makes wired-up sneakers that she says allows 'your whole body to become a speaker cabinet'.
"It's getting people to feel, to connect," Paley said. "It could be that first concert, your first concert you loved so much, and playing that music to transport you to that."
"I'm hoping this becomes a ubiquitous way to experience digital content, which is not going away" Paley added. "Even when COVID goes away, we'll still be completely wired to get all of our consumption on screens. Most of what we're ingesting is two-dimensional and we're three-dimensional beings."
Watch the full conversation in the video above and sign up for our newsletter to get updated on our next event.
About the Speakers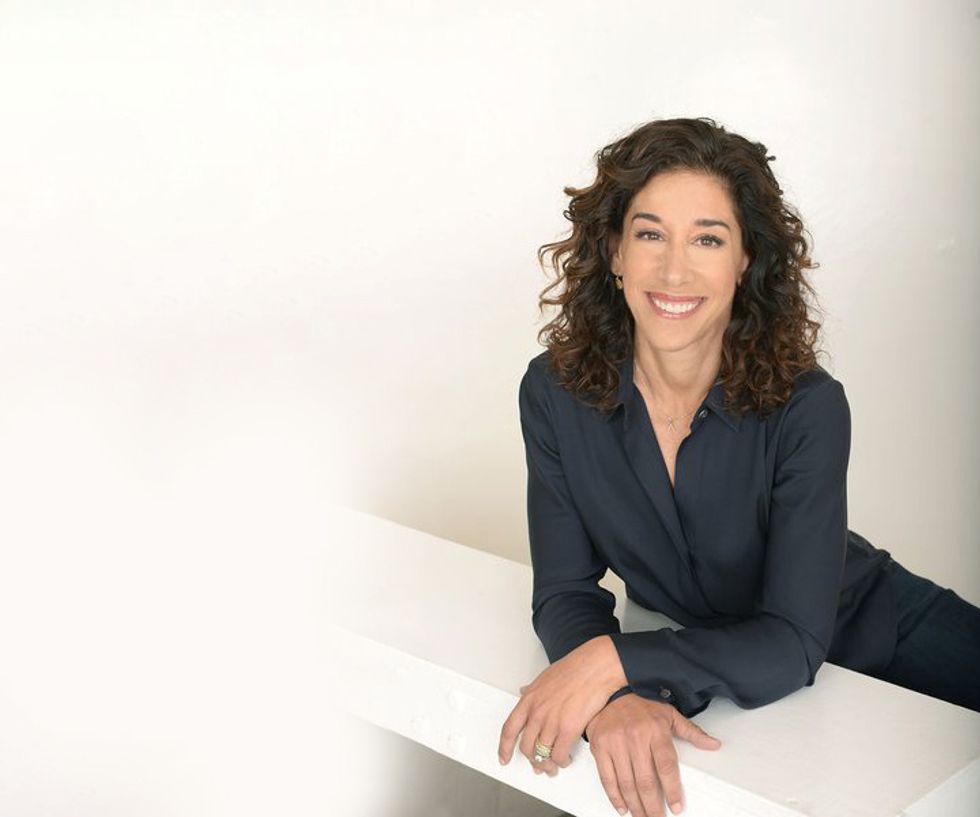 Susan Paley is the founder & CEO of DropLabs
Susan Paley, Founder & CEO of DropLabs 
Susan Paley is the founder and CEO of DropLabs, a first-of-its-kind tech company on a mission to enable the world to feel sound from the ground up. With their first release, a sneaker called the EP 01, DropLabs integrates audio technology and footwear to deliver a truly immersive audio-sensory experience you can feel throughout your entire body. Over the course of her 20+ year career in consumer technology, Susan has been the driving force behind some of the most innovative consumer products. Most notably, Susan was the initial CEO of Beats By Dre, where she successfully guided all aspects of the company's unparalleled growth to make it the #1 headphone provider globally.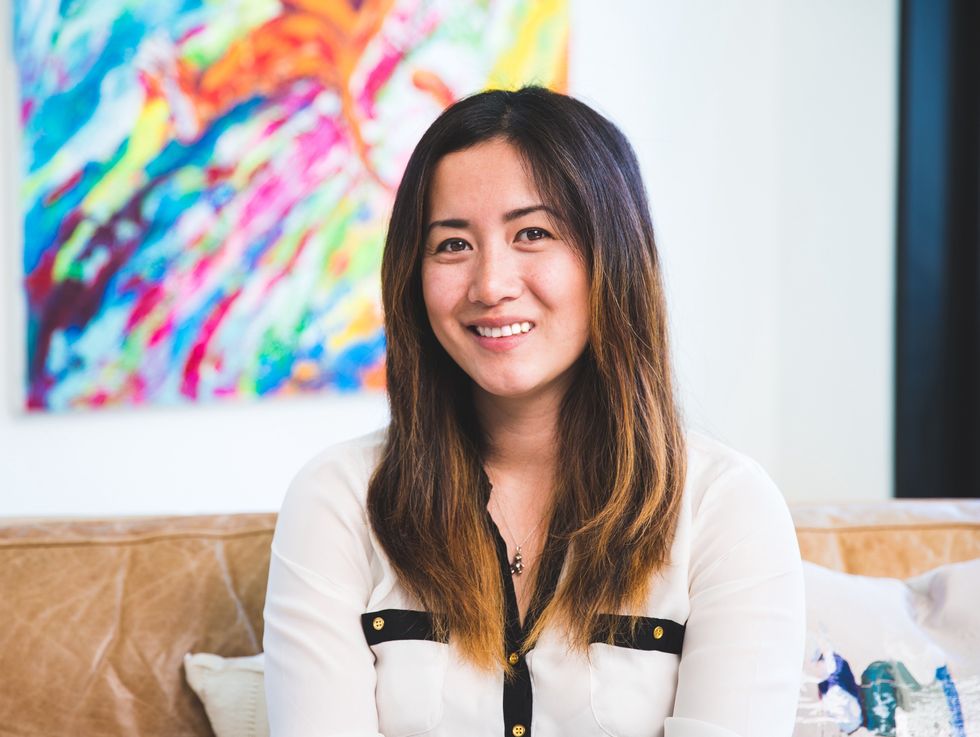 Jessica Chang is co-founder & CEO of WeeCare
Jessica Chang, Co-Founder & CEO of WeeCare 
WeeCare is the easiest way for teachers, new moms and caregivers to start and manage a successful home daycare. We're addressing the $28B home childcare market, offering startup services to navigate the daycare licensing process and providing a business-in-a-box toolset to simplify operations, generate additional revenue and delight parents. Founded by a team of moms, preschool owners and successful technology founders, WeeCare is creating affordable, quality daycares accessible to all families.

Before WeeCare's founding, Jessica worked in finance and operations and gathered experience in early education through owning Los Angeles preschools.
Kelly O'Grady, Chief Host and Correspondent
Kelly O'Grady is dot.LA's chief host & correspondent. Kelly serves as dot.LA's on-air talent, and is responsible for designing and executing all video efforts. A former management consultant for McKinsey, and TV reporter for NESN, she also served on Disney's Corporate Strategy team, focusing on M&A and the company's direct-to-consumer streaming efforts. Kelly holds a bachelor's degree from Harvard College and an MBA from Harvard Business School. A Boston native, Kelly spent a year as Miss Massachusetts USA, and can be found supporting her beloved Patriots every Sunday come football season.
Photo courtesy of WeeCare
Erika Metry is trying to figure out how to pay the mortgage on the tidy, three bedroom Inglewood home where she and her mother run a small childcare center that's now looking after kids of frontline workers.
The children she took care of pre-COVID-19 no longer come, but she's one of the lucky small-business owners who can keep their doors open during the pandemic. Metry has stayed afloat thanks in part to her partnership with WeeCare, a Marina Del Rey, venture-backed company that has been connecting essential workers to childcare providers.
As the pandemic has worn on, about half of the nation's childcare centers have closed and about a third of childcare homes have shuttered, according to a survey by the National Association for the Education of Young Children. Meanwhile, half of the employees that made up the industry are furloughed or out of a job.
That could be a major problem in California as everyone from distributors to retail sales clerks return to the workplace on Friday. Safety restrictions have severely cut how many children some facilities can take. So, parents of young children desperate to go back to work may find themselves not only jittery about returning a child to daycare, but there simply may not be room for them.
And the winnowing capacity could strain the budgets of many care facilities with high rent costs and that were already operating on thin margins.
"We don't know what's going to happen next," Metry said. "We are waiting for all this to pass."
Metry's daycare Wonderland WeeCare can accommodate 14 children, but she's only been taking care of three since the outbreak.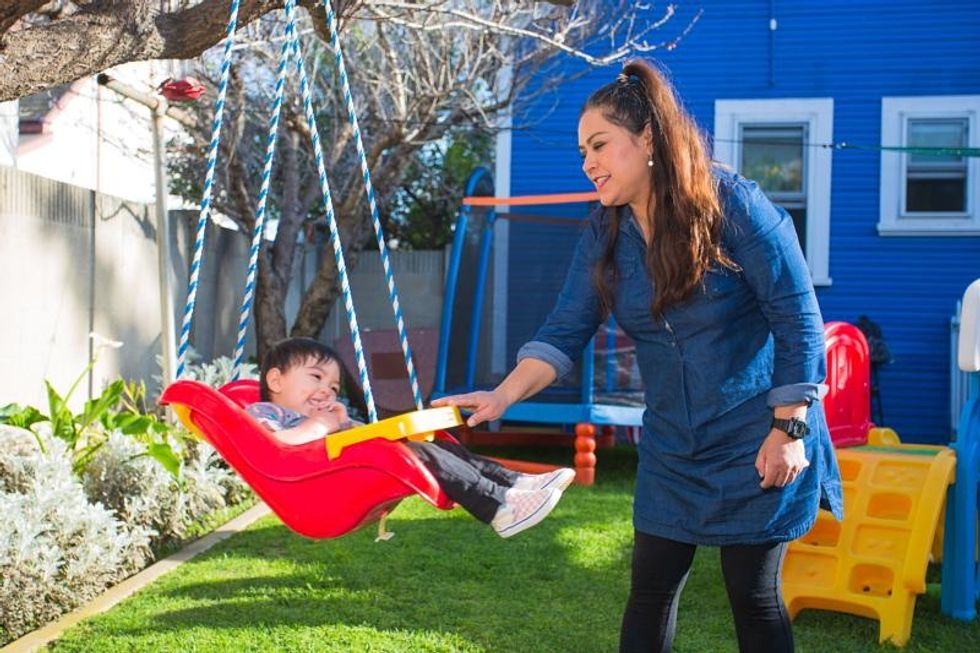 Childcare Providers Are Getting a Lifeline From L.A. Startup WeeCare Photo courtesy of WeeCare
In Los Angeles, childcare facilities have been able to stay open during the pandemic for essential workers, but with parents staying home more than half of centers closed. Meanwhile, many smaller home daycare centers like Metry's remained open.

"A number of the programs that have closed will not be able to reopen once the pandemic has subsided," said Rhian Evans Allvin, chief executive of the National Association for the Education of Young Children. She added that there was already a shortage of daycare before the pandemic swept the nation, and it may only get worse.
"What we don't know is if the overall supply lessens dramatically, how many providers will be left?" she said. "I would imagine that overall there will continue to be far more demand than there is supply."
The Center for American Progress has estimated the pandemic could eliminate as many as 4.5 million childcare slots nationwide.
"I think you could make the argument that larger providers can weather the storm longer because of how they're financed, but we've not been through this before," said Evans Allvin. "So I don't know."
Metry has been able to survive in part because of her association with WeeCare.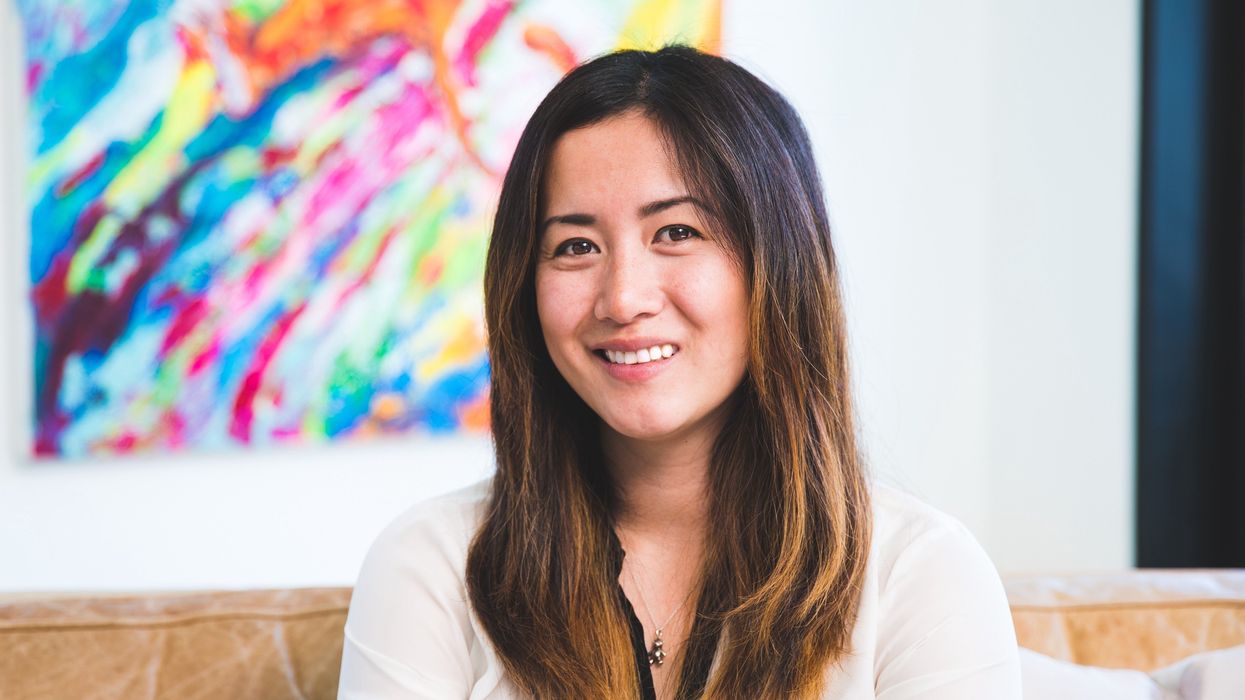 WeeCare CEO Jessica ChangPhoto courtesy of WeeCare.
Founded in 2017 by Jessica Chang, the company takes care of the administrative tasks for home daycare, helping with marketing and other functions. The service helps keep the costs low for the provider, making the service more affordable for parents. Since the COVID outbreak, it has helped ensure that everyone's temperature is checked through video monitoring.

The company, which raised a seed round of $4.2 million led by Social Impact in 2018, is one of two working with Los Angeles Mayor Eric Garcetti's office to find daycares for essential workers.
Garcetti has offered a $100 stipend per shift for qualified hospital employees needing care. The program has provided a steady stream of parents knocking at the door of Chang's network of homecare providers.
It's given Metry some income as her other clients are still at home. Meanwhile, her mother brokered an agreement with the bank to defer mortgage payments. And though she hoped to secure a small business loan, she hasn't been able to get one.
Chang, who previously worked in private equity, started the business after having a child and finding quality care difficult to find. Her idea was to help small mom-and-pop schools — which make the bulk of the market — with billing, marketing, schedules and helping connections with parents. Her network of childcare providers spans 20 states and includes about 2,000 daycare providers, a number that's gone up since the pandemic.
COVID-19, she thinks, can actually help small homecare providers.
"Daycares are really well positioned right now; they naturally have smaller settings and naturally don't have a lot of people coming in and out," she said.
Under new state guidelines, childcare facilities cannot have more than 10 to a group of children and are required to be screened for illness. Larger centers that rely on a bigger population of children can have challenges making the economics pencil out as their capacity diminishes.
"I think what's going to end up happening is people will reevaluate childcare, and they're going to go back to daycare, like home daycare, as an option for their children," Chang said.
In the meantime, the small centers have other challenges.
"Supplies have been really hard for daycare providers," she said. "They're considered essential workers, but not according to Amazon."
Metry said she gets up early on the weekend to hunt for basic cleaning supplies such as paper towels and disinfectants that are still in short supply at stores.
Ahead of the loosening of stay at home orders, Gov. Gavin Newsom announced the opening of a state portal for childcare referrals that could help parents. And last month, he set aside $50 million for cleaning supplies and another $50 million for childcare vouchers.
Max Arias is president of the SEIU 99, which has been organizing childcare providers and sits on a statewide union coalition for childcare workers. His group has been trying to help find cleaning supplies for many who can't get what they need at Costco or other stores.
But he said in the long-term, the industry needs sustained help. He's been pressing Newsom to create an emergency childcare fund similar to Los Angeles that would accept matching funds from the corporations that are putting people back to work.
"There's going to be a high need for childcare as the economy reopens," he said. But with state finance officials projecting a $54 billion deficit, he's worried programs that rely on subsidized child care could lose much needed funds just as the system is at its weakest point. Cuts to the programs would mean "a lot of providers will have to close and a lot of families will lose access to the subsidized childcare."
From Your Site Articles
Related Articles Around the Web