tinder
JAM Fund, the venture capital firm launched by former Tinder chief marketing officer Justin Mateen, secured nearly a quarter of a billion dollars over the summer for a new fund.
A prolific angel investor, Mateen told Business Insider earlier this year he had a preference for founders who have a "chip on their shoulder."
Mateen, who co-founded the dating app that brought the world "swipe right" and countless unwelcome sexual solicitations, locked down his first investment for the recent fund on July 16. Since then he's raised at least $247.5 million from 15 undisclosed limited partners, a recent regulatory filing reveals.
The offering described in the U.S. Securities and Exchange Commission filing suggests that JAM Fund may raise yet more capital for its second fund. Under his principal place of business, the disclosure lists the Bel Air mansion that Mateen bought from "Full House" star Lori Loughlin and designer Mossimo Giannulli, after the couple became a key focal point in the college admissions scandal.
Mateen did not respond to a request for comment on his plans for the fund.
In addition to his personal deals, Mateen's firm has made 36 investments since August 2018, per CrunchBase, counting at least five startups this past summer. Recent deals include funding for Menlo Park-based restaurant delivery services company Owner.com and Brazil-based Kovi, which rents cars to people who drive for ride apps.
The former CMO was suspended from Tinder in 2014 after co-founder Whitney Wolfe Herd filed a sexual harassment and discrimination lawsuit against the company, describing Mateen as "verbally controlling and abusive." The suit was settled for "just over $1 million," without admission of wrongdoing, per multiple reports. Mateen was fired from the dating app company that year, a Tinder spokesperson told dot.LA. After this story was published, a spokesperson for Mateen described the nature of his departure differently. "Justin resigned; he was not fired," the spokesperson said. Wolfe went on to create Bumble.
JAM Fund frequently invests in early-stage startups outside the U.S., such as Venezuela-based food delivery app Yummy and Kenya-based restaurant inventory app Kibanda TopUp.
In Los Angeles, Mateen backed creator economy startup Voices as well as shopping subscription company FabFitFun.
Correction: This story has been updated to reflect that Whitney Wolfe Herd sued Tinder, not Mateen.
Related Articles Around the Web
It may not be love, but this fund made its first match.
A Gen-Z dating app hinged on short-form videos closed its first round of funding last month with backing from the California Crescent Fund, a new student-run venture capital firm focused on Southern California.
Lolly, the dating app, lets users upload videos into a feed and scroll through them for potential matches. Instead of swiping left or right, users hit "clap" on videos and later "crush" on the user — what the company calls a "non-binary matching model."
"Not ready to fully commit to a potential match? Send some claps instead," reads a January statement from California Crescent Fund announcing the investment.
The student VCs only invest in startups that evolve on college campuses. The group did not disclose how much funding it has raised, but its first LP is Carey Ransom, founder and president of Orange County-based Operate. The venture studio is serving as co-general partner with California Crescent Fund in its first fund.
Managing partner Keyan Kazemian said the goal is to raise $1 million from SoCal university alumni and local investors and to eventually invest an average of $40,000 in 24 startups over the next two years.
"The point we're trying to make is that there's a lot more than Silicon Valley," said Kazemian, a senior at UC Irvine studying computer science and engineering.
He started building California Crescent Fund last summer with five co-founders and student entrepreneurs across the region who later led a "fundraising cold email frenzy" to find money and mentors. The fund's roster of advisors now includes Ransom and CRV investor Olivia Moore, who launched a student-run accelerator while enrolled at Stanford.
Their fund was modeled loosely after organizations like Dorm Room Fund, a student-operated VC firm created in 2012 by First Round Capital, focused on student entrepreneurs in Philadelphia, New York City, Boston and San Francisco. There's also Rough Draft Ventures, a similar firm funded by General Catalyst.
Kazemian said he noticed a gap in capital distributed to college founders between Santa Barbara and San Diego.

"This geography is pretty uncommon when it comes to technical talent from universities," Kazemian said. "They don't have the same access to capital as students on the East Coast or in the Bay. VCs are obviously looking at Wharton and Berkeley before they will come down here."
The fund's student partners come from USC, UCLA, UCSB, UCSD, UCI, Caltech and Harvey Mudd.
In January, the TikTok-meets-Tinder dating app closed a $1.1 million seed round — $40,000 of which came from the California Crescent Fund. Other investors included Ron Conway's SV Angel, Next Coast Ventures and Sequoia Capital Scouts.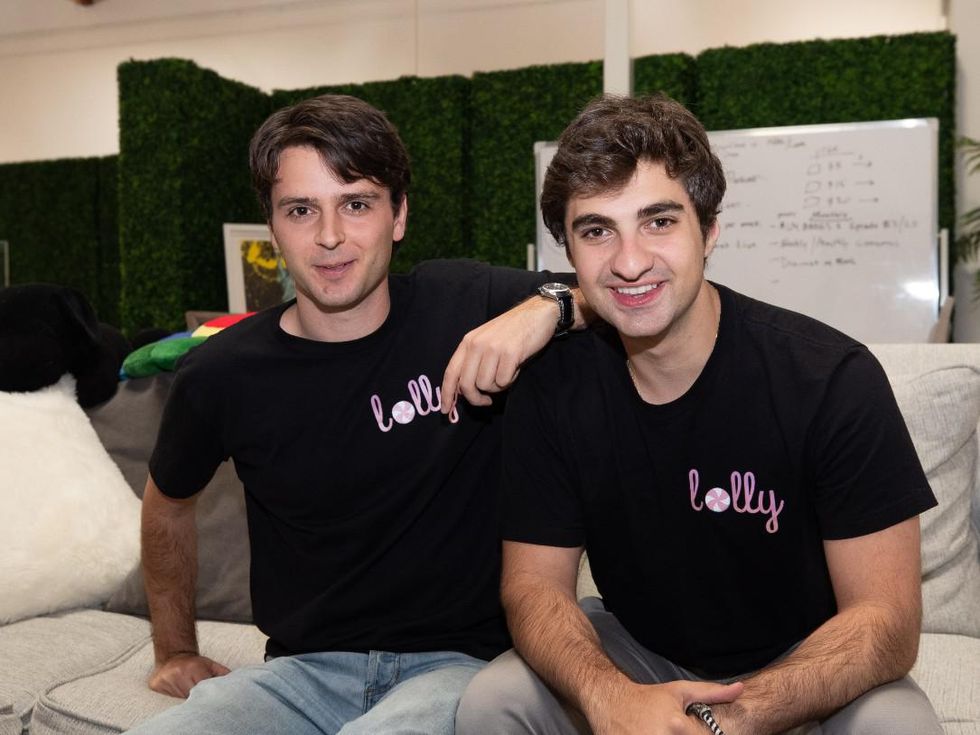 NYU grad Sacha Schermerhorn (left) and Marc Baghadijian are the co-founders of Lolly, a new dating app aimed at the TikTok generation.
It was founded by 21-year-old Marc Baghadijian and NYU grad Sacha Schermerhorn, who turned down a PhD in neuroscience to pursue the app. It went live in December.

"Tinder and Bumble first came out as a way to make dating easier, but almost 10 years later, they haven't drastically changed much, even though their targeted users drastically have," said Baghadijian, a senior at Babson College.
TikTok has changed how Gen-Z users interact with social media, Baghadijian said. They've come to expect video. On a dating app, a video-sharing feature opens up a new way for users to share different parts of their personalities.
"The thesis is that it's really hard to sell yourself with just pictures," Baghadijian said. "Not everyone can be a 10 out of 10."
"The same way TikTok made Instagram boring, we would like to make Tinder boring."
Here are the latest updates on news affecting Los Angeles' startup and tech communities. Sign up for our newsletter and follow dot.LA on Twitter for more.
Today:
Open Raven Adds Three Cloud and Security Veterans to its Team
Tinder Tests Video Feature for Pandemic Dating
Open Raven Adds Three Cloud and Security Veterans to its Team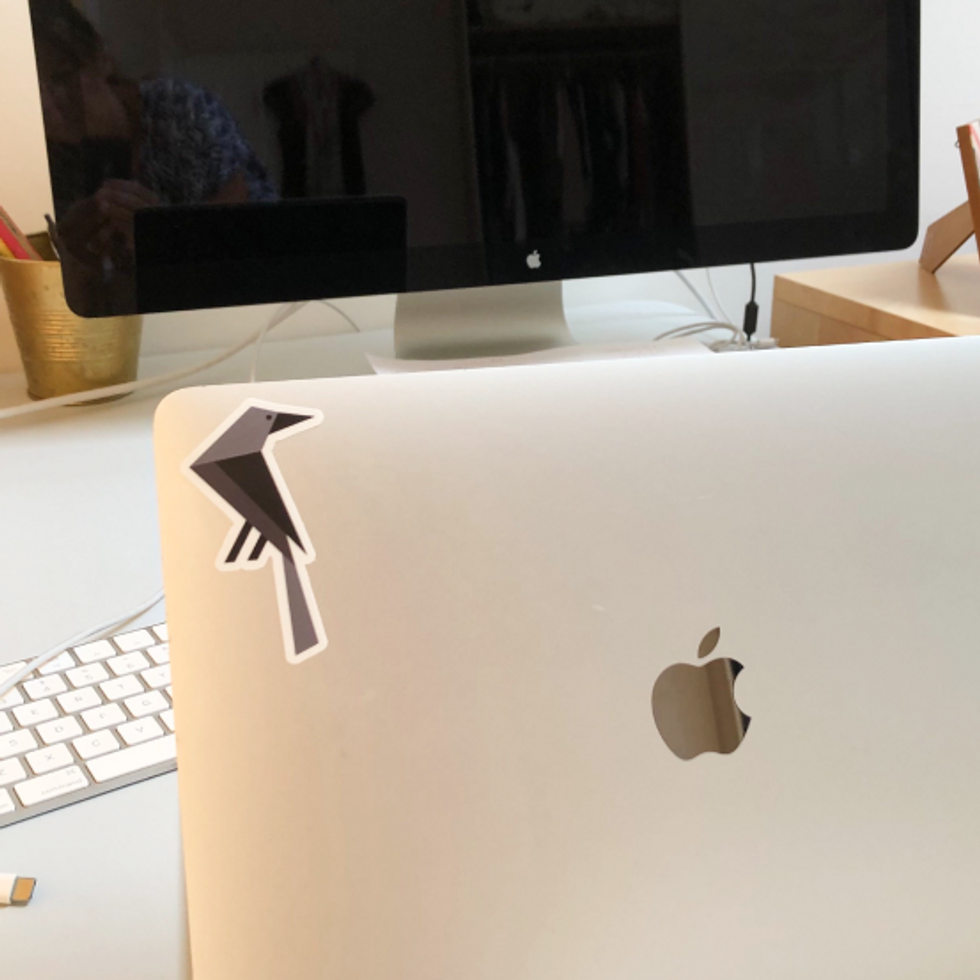 Open Raven, a Los Angeles-based company that offers a cloud data security platform, said Thursday that it has expanded its leadership team to include three new cloud and security industry veterans. The move comes weeks after the company announced its second major round of funding.
Rob Markovich joins the company as its new chief marketing officer from his prior role as chief marketing officer at Wavefront. Alan Buckley has been hired as the senior vice president of sales, finance and operations, from his prior role as the business operations lead at Tanium. Bill Hau will be the new vice president of customer success. Hau has more than 20 years of offensive and defensive cybersecurity operations experience and previously worked at companies including Cylance, Mandiant/FireEye, IBM and McAfee.
Their hire follows Open Raven's raise of a $15 million Series A round this June — four months after it emerged from stealth to announce seed funding. The round was led by Kleiner Perkins as well as existing investors like Upfront Ventures, bringing its total capital raised to $19.1 million.
__
Do you have a story that needs to be told? My DMs are open on Twitter @latams. You can also email me at tami(at)dot.la, or ask for my Signal.
Tinder Tests Video Feature for Pandemic Dating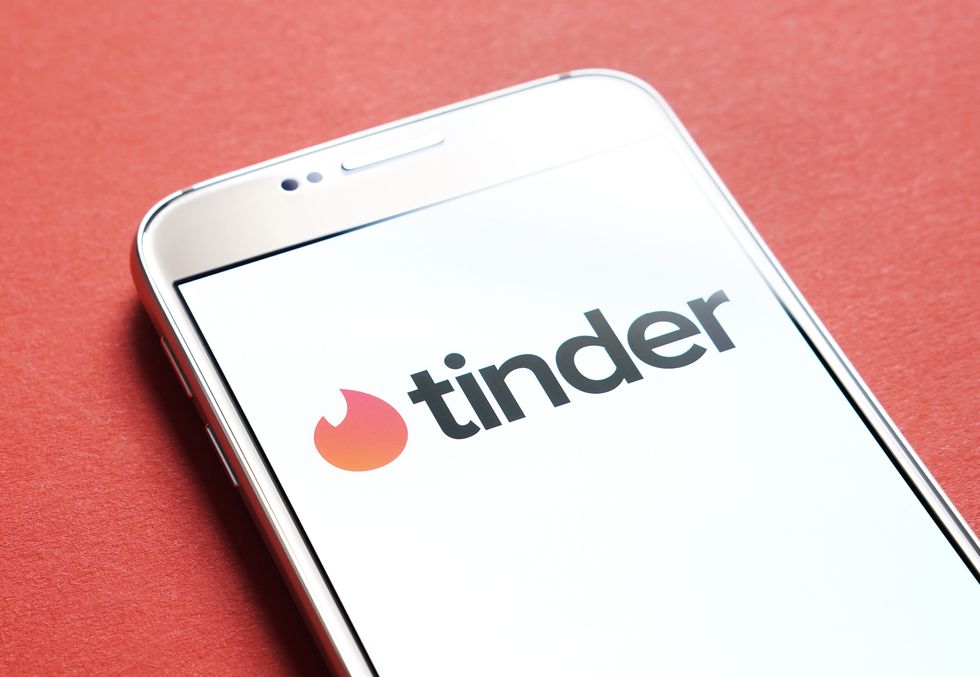 As COVID puts a pause on dating for many singles, Tinder has rolled out a new video chat feature. The dating app announced Wednesday that users in 13 countries, including four U.S. states, can now try out "Face to Face."

This is part of Tinder's big sell on a feature Bumble launched last year that has become popular. The video calls "prioritize control and comfort" by prompting users to agree to a set of ground rules (keeping the interaction PG) and letting them disable the video feature at any point. You're also able to leave a report once the video ends.
"We're looking to better understand how video chat fits in with the overall journey of getting to know someone new," Tinder spokesperson Evan Bonnstetter explained in an email.
Users in Virginia, Illinois, Georgia and Colorado can meet their matches face-to-face. But the feeling has to be mutual — both parties need to opt-in before the chat switches to a split-screen video call.
Like Snapchat, the appeal of talking on dating apps lies in anonymity, for some. Plus, chatting on an app relieves the stress of giving out personal information.
As stay-at-home orders remain in place, virtual dates have become default. Will this last? A Tinder survey of users found that over half of its U.S. users have used the video date function with a match in the past month. Plus, 40% of Gen Z members surveyed who tried video dating said they'd continue using the feature "as a way to decide whether to meet IRL (in real life) in the future — even once their favorite date spot is open again."
Launched in 2012, Tinder, now boasting over 60 million subscribers, is available in 190 countries and over 40 languages.
From Your Site Articles
Related Articles Around the Web