Coronavirus Updates: Why Smaller Venture Funds Are in Danger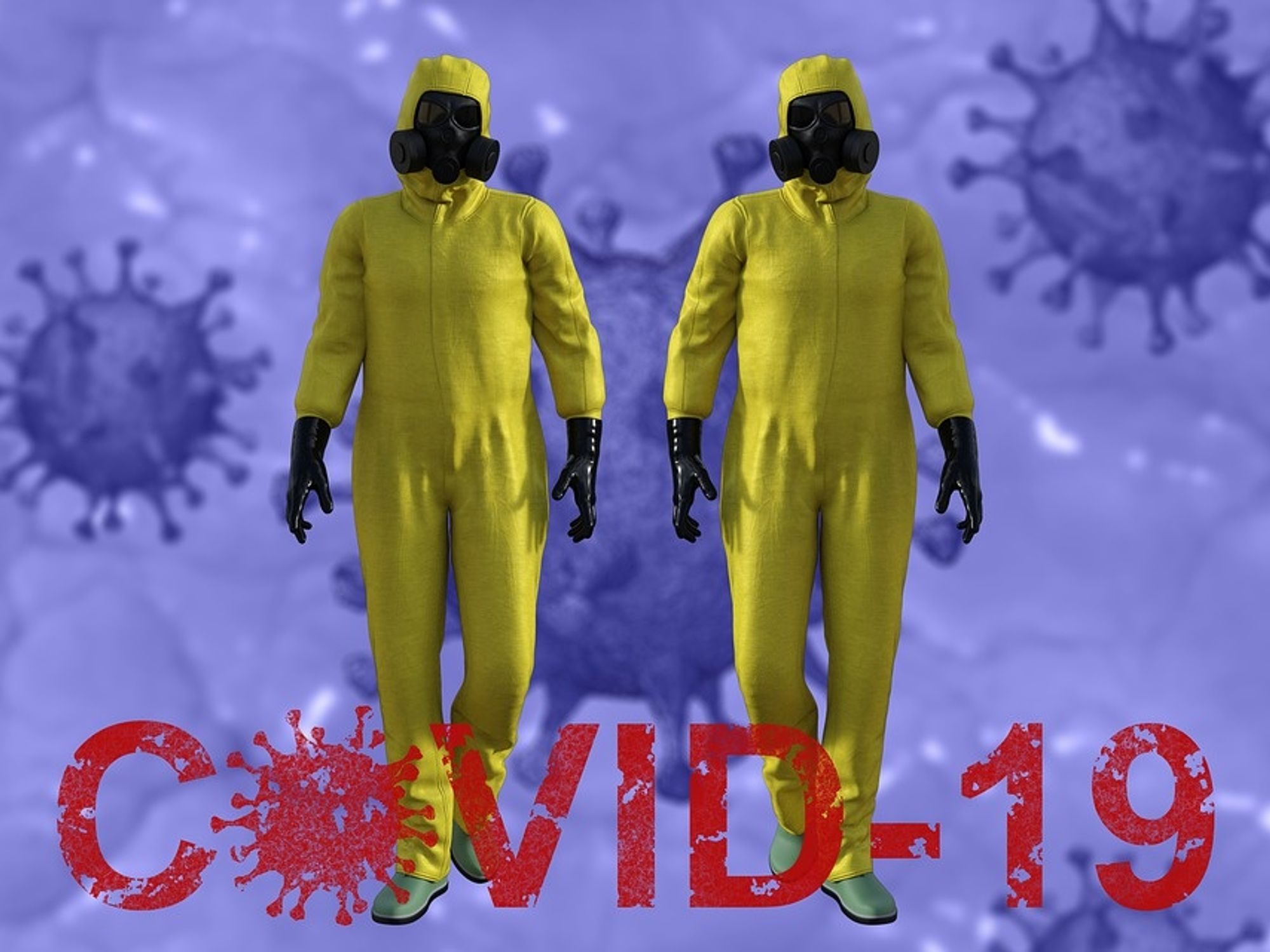 Here are the latest headlines regarding how the novel coronavirus is impacting the Los Angeles startup and tech communities. Sign up for our newsletter and follow dot.LA on Twitter for the latest updates.
Today:
More than 900,000 L.A. County Residents Jobless as Local Unemployment Hits 20%
Why Smaller Venture Funds are in Danger as the COVID-19 Pandemic Churns on
---
More than 900,000 L.A. County Residents Jobless as Local Unemployment Hits 20%
c1.staticflickr.com
The unemployment rate in Los Angeles County hit near 20% last month, a staggering figure that put into question the ability of the region to bounce back from the pandemic-induced economic free fall.
More than 900,000 Los Angeles County residents didn't have a job in April as the prolonged stay-at-home order closed retail shops, stopped factory lines and halted Hollywood. The downturn is the largest on record in California.
"We are dealing with Depression Era unemployment," Gov. Gavin Newsom who is facing a $54 billion state deficit told PBS News Hour. "The numbers that come out publicly are lagging. And the reality is that we are north of 25% (unemployment) in California."
California is looking to stem the economic devastation as it pushes to reopen the economy. On Monday, Newsom is expected to outline plans to restart film and television production, although it's unclear if it will resume in Los Angeles. It comes as local stores have reopened for curbside pick-up and traffic along freeways has begun to pick up.
Statewide unemployment for April was 15.5%, according to employment data taken from a federal sample survey of households that provides a more complete picture of job loss by also including individuals that may not have filed unemployment claims. In the county, the seasonally adjusted unemployment rate stood at 19.6%.
According to the figures - seasonally adjusted - about 931,000 people in Los Angeles County were without a job in April, upending the state's previous low unemployment.
Not one industry reported job gains during the month. Among the hardest hit sectors were retail, restaurants, tourism and manufacturing, according to a second survey of 145,000 California businesses that gives a further breakdown of how the devastation has played out in each industry from tourism to retail to finance.
Leisure and hospitality, like restaurants and amusement parks, accounted for more than a quarter of the county-wide job losses with employment down 38 percent from the previous month.
Why Smaller Venture Funds are in Danger as the COVID-19 Pandemic Churns on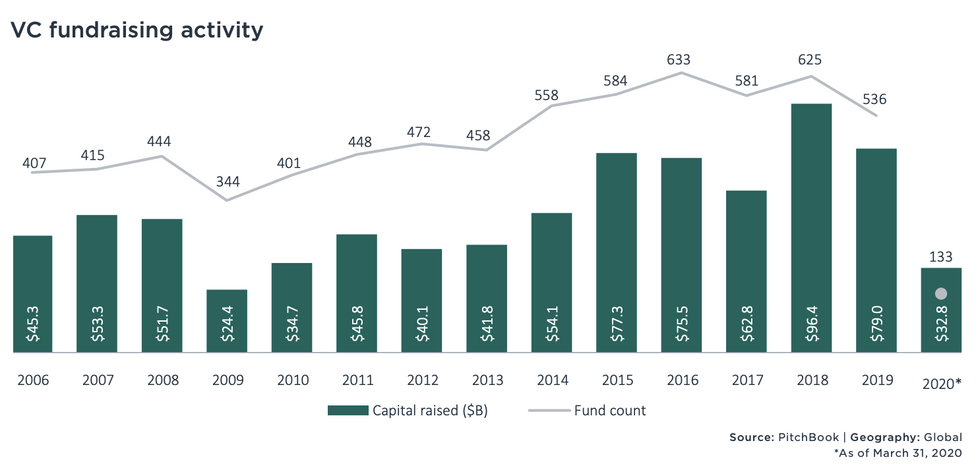 via Pitchbook
Big venture capital funds are continuing to close with success while smaller ones — of which there are many in Los Angeles — are having more difficulty, according to a new research report from Pitchbook.
"Across private market strategies, this will push the balance even further toward the mega-funds that have been garnering such a large proportion of LP commitment dollars," wrote senior analyst Hilary Wiek. "Funds that have had a first closing and begun investing may have a difficult time with further fundraising if future investors are expected to buy in at cost on investments that now need to be written down. LPs appear to be pondering their commitment pacing this year, with many choosing to slow the pace at least somewhat."

Pitchbook says many LPs are holding quarterly meetings this month with their investment committees to discuss future allocations. So far at least, few LPs have defaulted but they have slowed down in their commitments. -Ben Bergman
From Your Site Articles
Related Articles Around the Web