the fund
Anna Barber, who has served as a mentor to countless early startup founders and headed the Techstars LA Accelerator for the past three years, is leaving to become the first head of M13's venture studio and a partner at the firm.
"I was not looking for a new role, but you literally couldn't design a more perfect opportunity for me," Barber said. "It was too good to pass up."
Unlike traditional VC funds that invest in other founders, a venture studio starts companies of its own. The model has been increasingly popular and the Santa Monica-based firm rolled out its studio, Launchpad, last year. Its first company is Rae, a line of affordable women's wellness products available at Target, Anthropologie and Urban Outfitters.
Barber says the studio model is appealing, especially at M13, because the firm can use its extensive network of connections with corporate partners to help young startups get a toehold with consumers.
"I think we're in a time where it's easy to start a company but hard to build a great company," she said. "It's easier to get to market, but harder to compete."
Barber said she was attracted to M13 because it truly wants to support founders, and most of its partners were operators before they were investors. Co-founders Courney and Carter Reum started the firm after they sold their spirits business. Gautum Gupta, a San Francisco-based partner, started NatureBox, a digitally native brand of snacks.
"They have a high degree of empathy for founders," Barber said.
Barber will be one of three female partners and she said the firm's efforts to have a diverse workforce and invest in underrepresented founders was also important. She also cited M13's culture as a reason for making the switch.
"Everyone is really nice," Barber said. "It's filled with kind people. That's something I look for."
Barber started her career as a corporate lawyer and was a strategy consultant at McKinsey & Company. She moved to tech in 1999, just as the dot-com bubble was bursting, as an executive at two ecommerce startups, Petstore.com and Rentanything.com.
Barber will retain her role as a partner at the Fund LA, the early stage fund of local founders and operators, which she helped start earlier this year. (M13 is a limited partner.) She also hopes to continue to be a mentor for Techstars, noting that members of the accelerator often say they are part of "Techstars for life."
During these COVID times, starting a new job comes without the rituals of figuring out a different commute or decorating a new workspace. When Barber starts her new role December 1st, she will be working from the same place she has since the pandemic began – her house in the Valley.
"I'll be logging into Zoom with a different email address, essentially," Barber said. "It doesn't feel like the massive shift that it actually is."
Every year, Anna Barber, managing director of Techstars LA, has to sift through around 1,000 applications and meet with hundreds of founding teams in order to select ten to go through the prestigious three month accelerator program that can serve as a crucial launching pad for very young startups.
So what does she look for above all else? Curiosity and a desire to ask hard questions.
"What I really mean by that is the willingness to look at things that you assume to be true and question them," Barber said. "Because the key to building a great business is constantly making tiny adjustments based on new information and sometimes big adjustments. If you lack the courage to question your own assumptions, you're never going to get there."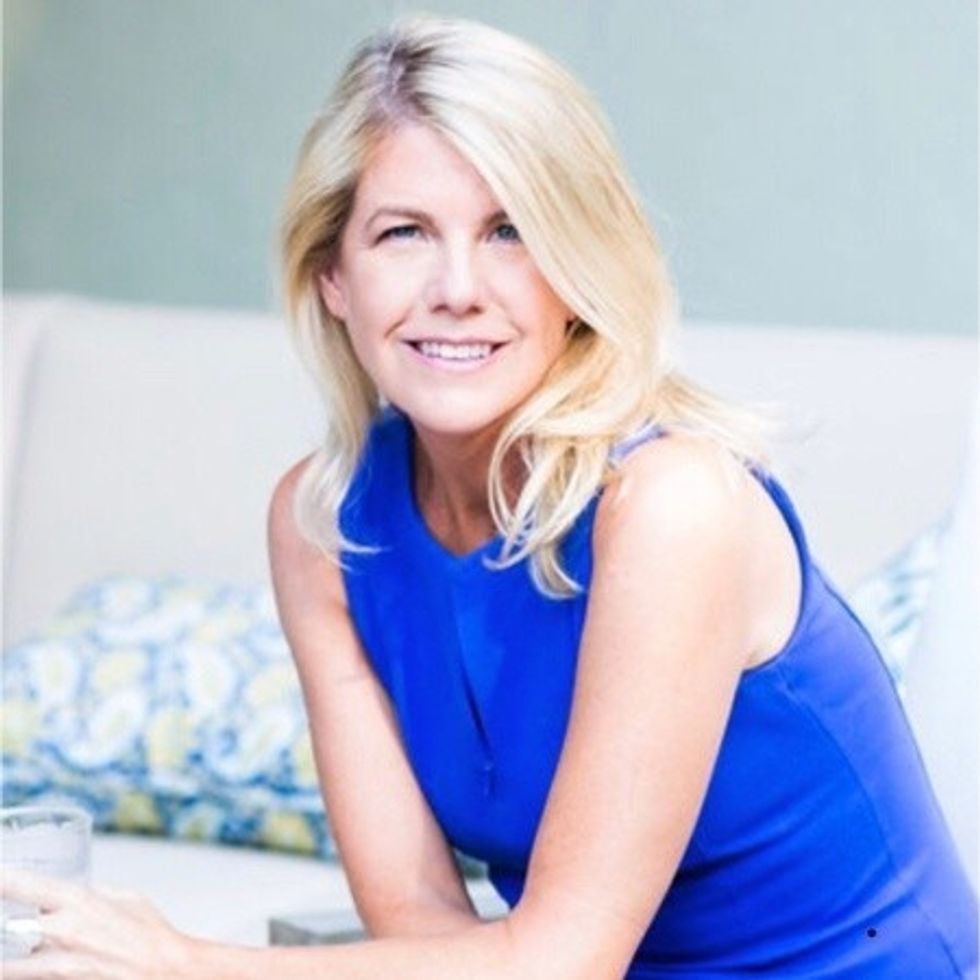 In addition to running Techstars LA since 2017, Anna Barber is a partner at The Fund, an early stage venture capital fund made up of local founders and operators that expanded to L.A this year. She has also served as a coach and strategic consultant to founders since 2013.
Barber says she wants founders to have a strong point of view, but they have to be willing to quickly shift and adapt as they learn new information.
To find out whether founders are willing to question their own assumptions, Barber asks how they know certain things they have asserted about their pitch are true.
"I get a lot of information from the answer," she said.
Another question Barber likes to ask is if a founder is wildly successful, what will the world look like in the future?
"What's so interesting is whether the founder answers that from the perspective of what they individually will be doing or what will happen with their customers," Barber explained. "The ones that focus on how the world will be different for their customers tell me that they're really deeply thinking about what their customer wants."
In addition to running Techstars LA since 2017, Barber is a partner at The Fund, an early stage fund made up of local founders and operators that expanded to L.A this year. She has also served as a coach and strategic consultant to founders since 2013.

Barber started her career as a corporate lawyer and was a strategy consultant at McKinsey & Company. She shifted to tech during the end of the dot-com bubble in 1999 as an executive at two e-commerce startups that were ahead of their time, Petstore.com and then Rentanything.com.
The fourth TechStars LA class started this week
and will present at a Demo Day in October. Standouts from the previous three classes include
Slingshot Aerospace
,
Blue Fever
,
Stackin
,
Fernish
,
Liquid,
Dash Systems
and
Finli
.
From Your Site Articles
Related Articles Around the Web
Every venture capital fund likes to insist that they are unique even though they usually all operate from the same playbook. The Fund, which quietly launched in Los Angeles earlier this year — two years after starting in New York — is actually different.
It is a venture fund for those who eschew venture funds. No professional investors are allowed, there is no full-time staff, and it charges a reduced management fee.
Instead of traditional limited partners (LPs), The Fund gets capital from dozens of what it calls "community members" who are all successful founders and operators who invest starting at just $25,000. It aims to have a 1:1 ratio of investors to founders so that founders can get as much mentorship as they need starting their young companies.

"People really want to keep capital here," said Anna Barber, a member of the investment committee who also serves as managing director of the Techstars Los Angeles Accelerator. "We see that more than in other places. We see founders who have had success in L.A. want to support L.A."
Anchor members include Kevin Datoo of Dollar Shave Club, Chad DePue of Snap, Susan Paley of Droplabs, Carolyn Becher of HopSkipDrive, Robyn Ward of Founderforward, Dan Gould of Tinder, and Tony Wang of Agora. (Spencer Rascoff, executive chairman of dot.LA, is also a member.)
The cohort is deliberately spread across different industries. "We want to bring together different parts of the L.A. ecosystem," said Barber. "We have access to knowledge about what is happening and the ability to help companies we've made investments in."
The Fund has already backed two startups – it won't disclose which ones yet – and committed to two more. The goal is to make 50 investments in L.A. over the next two years, with checks in the $50,000 range. It aims to raise $3 million, which is tiny for a venture fund, but Barber sees potential in going smaller as other seed funds write progressively larger checks.
"While there's been growth in early stage investment, we think there's a really big opportunity in pre-seed and early seed," said Barber.
It might seem like a daunting time to be starting a new fund. However, The Fund is hoping there will now be more opportunities at lower valuations and says most of its decisions were made remotely even before the pandemic.
"We really run everything through Slack," said said Raina Kumra, another member of the investment committee and CEO of Juggernaut, a marketing agency. "We're getting pretty good at FaceTime and Zoom. It's not that much of a leap."
If a member sees a deal they like, they post it in Slack. If there is buy-in from the membership, the idea then goes to the investment committee – which also includes Austin Murray, founder of JAMDAT Mobile and Josh Jones, founder of Dreamhost – who meet every week via videoconference and quickly render a decision.
"We want to be respectful of founders' time," said Kumra, who added: "Founders want to be funded by other founders."
Barber says it is intentional that the investment committee is 50% women in an industry dominated by men. Their goal is to invest in a diverse range of founders and companies to build the next generation of great L.A. tech companies.
"People are not as jaded in L.A.," said Barber. "People genuinely want to support entrepreneurship to build a tech community."