hopskipdrive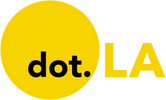 Get in the KNOW
on LA Startups & Tech
X
hopskipdrive
Downtown Los Angeles-based HopSkipDrive, a mobility startup that aims to be a kid-friendly Uber service for school-age students, won startup of the year at dot.LA's second annual startup awards.
Winners were announced at the dot.LA Summit. Judges voted for their picks for the most-deserving companies and individuals in six categories, including rising entrepreneur, top rising startup and entrepreneur of the year.

"It's such an honor to be included among all the impressive companies nominated for this award," Katrina Kardassakis, HopSkipDrive's vice president of business operations, said during her acceptance speech. "We are a youth transportation solution on a mission to create opportunity for all through mobility, and so we're focused on serving vulnerable populations, including kids in the foster care system, kids experiencing homelessness and kids with special needs or anyone who needs a little extra care to get where they need to go."
Kardassakis added that HopSkipDrive is currently focused on providing a potential solution to the ongoing shortage of bus drivers across the country, which is leading to backlogs in getting kids to and from school as the transportation industry struggles to retain workers and rebound from the coronavirus pandemic.
Finalists for the 2021 Startup of the Year Award included Universal Hydrogen, a company that's working to make planes that run on clean energy; Long Beach-based Rocket Lab, a reusable rocket manufacturer and small satellite launcher that looks to compete with SpaceX; ChowNow, a commission-free online ordering platform for restaurants and Crexi, a platform for streamlining commercial real estate transactions.
Check out the full list of nominees and winners for dot.LA's 2021 Startup Awards below.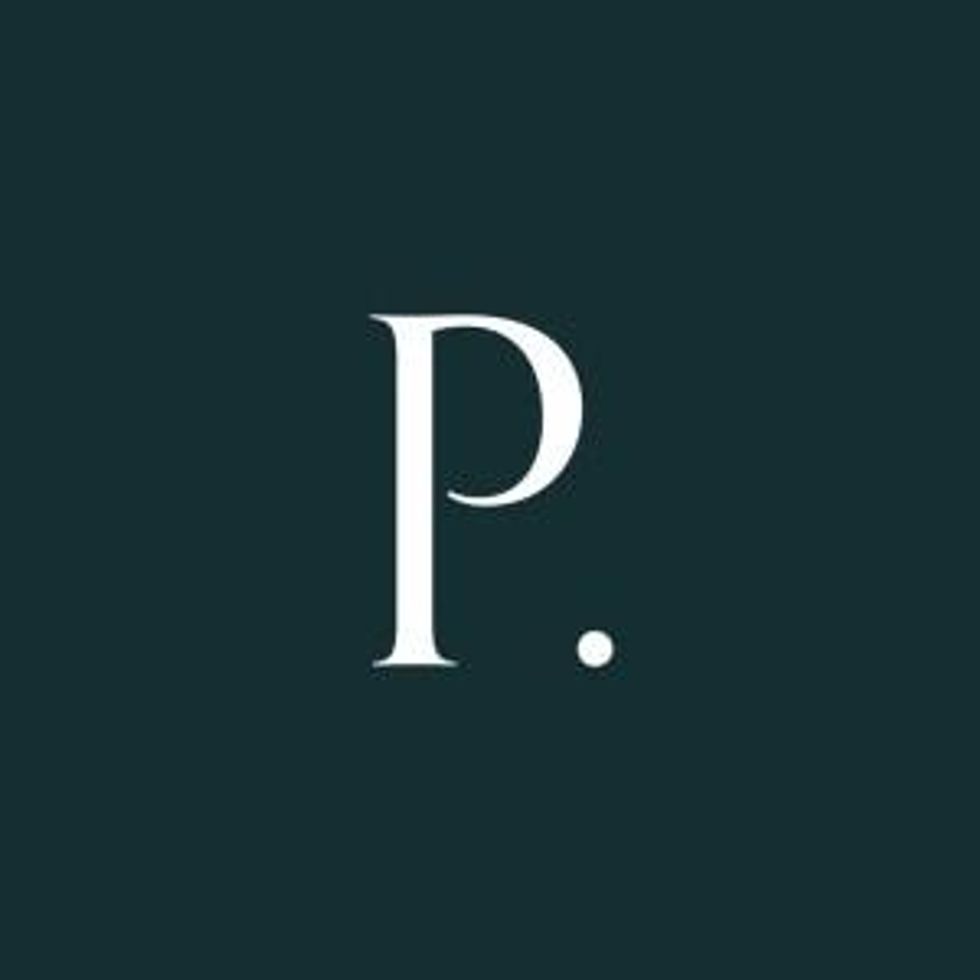 Pivot of the Year: Potion
This award celebrates a startup's ability to revamp by changing its business model and strategy in the face of adversity.
Finalists:
Triller
Behold
GiveSum
Potion — Winner
Struct Club
Social Justice Award: Grid110
This award recognizes a company or individual who has made the biggest impact on driving social justice to create a positive, significant and sustainable impact.
Finalists:
All Voices
Cheese
SoLa Impact
Hacker Fund
Grid110 — Winner
Rising Entrepreneur: Krista Berlincourt
This entrepreneur is new in the LA startup scene and has emerged as a forward thinking innovator and leader. Despite his/her age, the Entrepreneur of the year has a pioneering spirit and a promising future.
Finalists:
Clash App, Brandon McNerney
Lolly, Marc Baghadjian and Sacha Schermerhorn
Kona, Sid Pandiya
Kensho Health, Krista Berlincourt — Winner
Seed, Ara Katz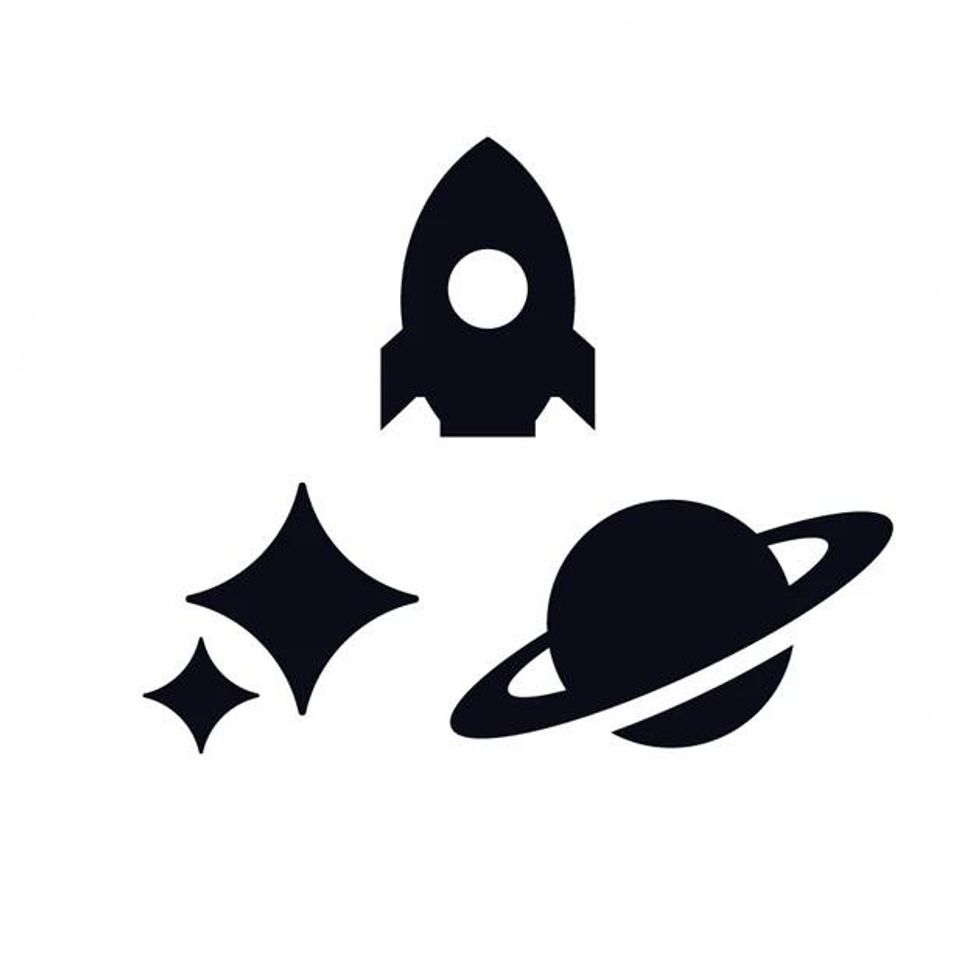 Rising Startup: Invisible Universe
Sponsored by TriNet
This startup is less than two years of age from incorporation and has shown major development based on market growth, innovation and impact of products and services. This newcomer has the greatest potential to disrupt its market and global tech community.
Finalists:
Elude
Returnmates
Dogdrop
Invisible Universe — Winner
Launch House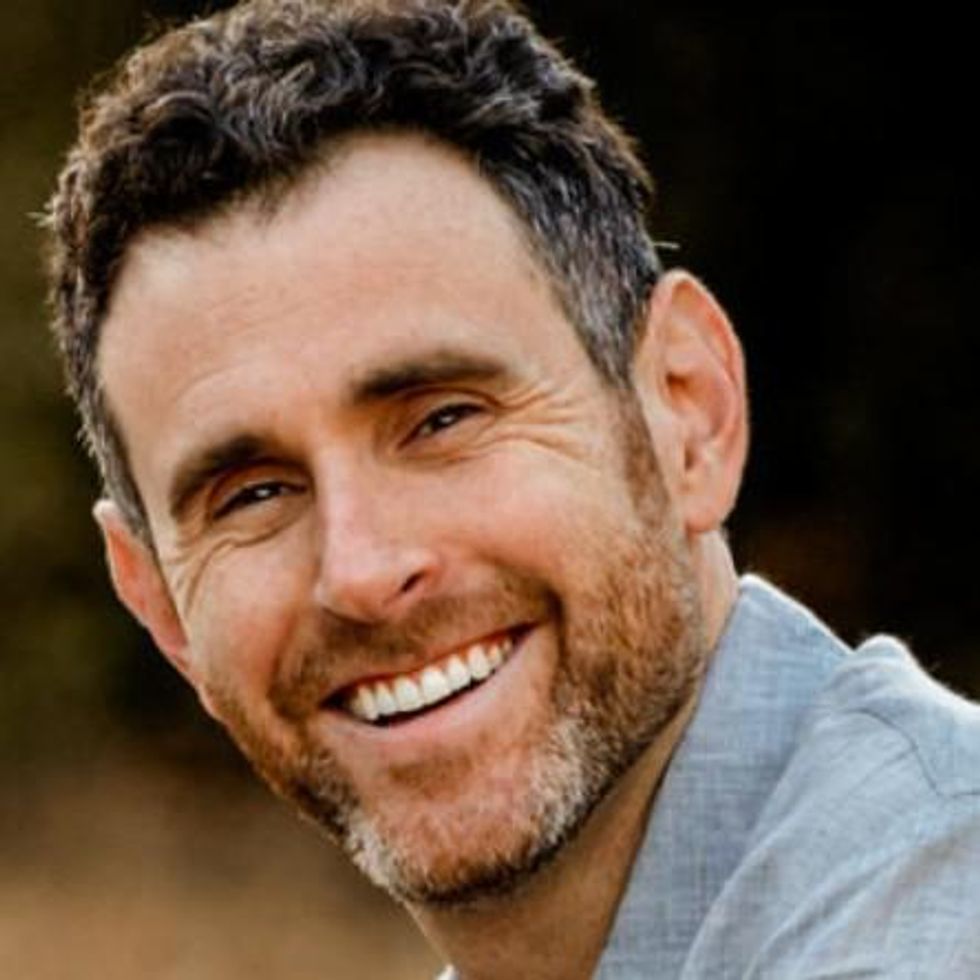 Entrepreneur of the Year: Alex Israel
This entrepreneur has a fearless spirit while their partners, teammates and clients are inspired by their vision on a daily basis. They have made notable achievements this past year in regards to funds raised, sales, impact of product and leadership in the tech ecosystem.
Finalists:
Heather Hasson and Trina Spear, FIGS
Cathy Zoi, EVgo
Alex Israel, Metropolis — Winner
Dakota Semler, Xos Truck
Jason Wilk, Dave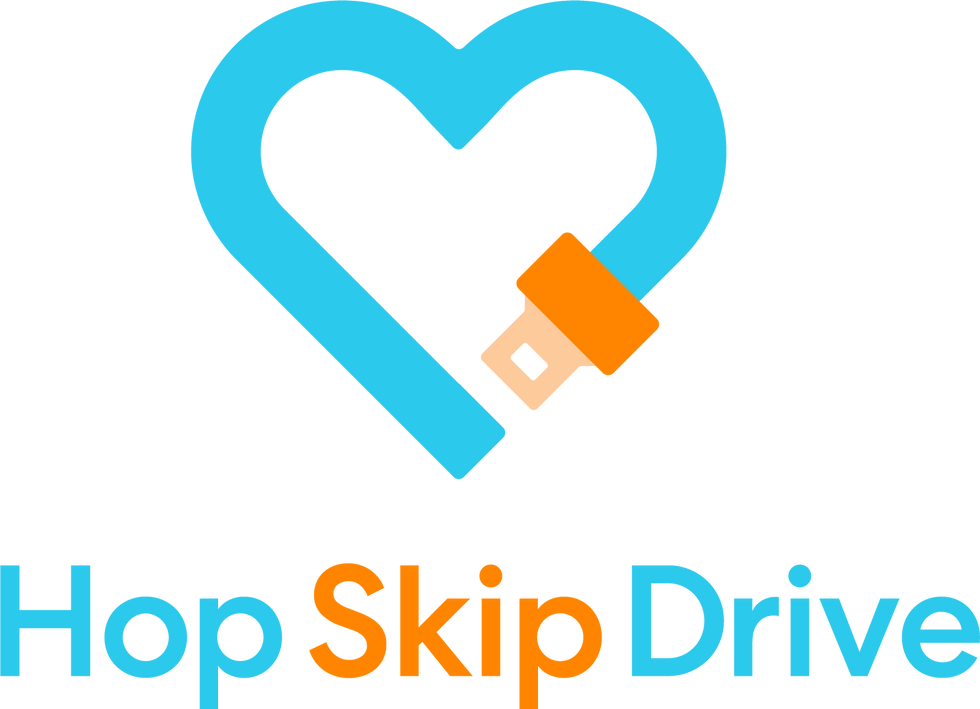 Startup of the Year: HopSkipDrive
This company has shown the greatest development over the past year based on innovation and impact with goods and services. This startup has the most promising potential for an exit and potential to reach unicorn status.
Finalists:
HopSkipDrive — Winner
Universal Hydrogen
Rocket Lab
ChowNow
Crexi
Related Articles Around the Web
HopSkipDrive
Exactly one year after laying off 60 people due to the pandemic, youth transportation startup HopSkipDrive announced today that it's raised $25 million in new funding, its largest round to date.
The Series C cash infusion comes from four firms: Energy Impact Partners, Keyframe Capital, FirstMark Capital and 1776 Ventures.
HopSkipDrive plans to use the new funds toward vehicle electrification and to "continue reshaping school transportation." Materially, that means it plans to launch in 30 new markets — up from 16.
"We are coming out of COVID, which was a pretty difficult year, as most school districts across the country were closed," said co-founder and CEO Joanna McFarland. "But by this spring we were seeing pretty explosive growth as districts were coming back and realizing they needed us more than ever."
With the latest funding round, Energy Impact Partners Principal Cassie Bowe is joining HopSkipDrive's board, along with Zillow public policy executive Loni Mahanta. The additions mean that 60% of HopSkipDrive's board members are women, a rare ratio among private and public firms alike.
As for the company's environmental footprint, HopSkipDrive says 19% of the vehicles on its platform today are either hybrid or electric, and in some markets that figure is higher. In Seattle, "over 40% of HopSkipDrive CareDriver vehicles are Hybrid or EV," the company says.
Going forward, the startup pledges to "help thousands of CareDrivers transition to EVs and expand its partnerships with transportation providers that offer electric vans and buses." dot.LA has reached out to HopSkipDrive for more information on its efforts to slash emissions.
The startup is often billed as "Uber for kids," but HopSkipDrive has rejected that moniker, arguing that it has "completely different — and far more rigorous — safety technology and processes." Because it's focused on transporting minors, HopSkipDrive says it puts "additional driver vetting processes into place — for one, fingerprint-based background checks."
HopSkipDrive also requires drivers to pass record checks and car inspections, and have five years of caregiving experience.
Regardless of differences, the startup shares some traits with Uber, including a knack for disruption.
The six-year-old firm transports students in partnership with more than 300 schools, districts and government agencies, positioning itself as an answer to the nationwide bus driver shortage that's been exacerbated by the coronavirus. But the rise of HopSkipDrive and similar ventures has also sparked discontent among union members, who raised concerns about child safety and potential job losses in a recent Bloomberg report.
In response, McFarland argues HopSkipDrive complements the nation's existing bus system.
"You don't need a 72-passenger bus for every single trip to and from school, and you don't have enough drivers for those 72-passenger buses, anyway." McFarland adds, "I don't think we are taking union jobs. I think the bus driver industry can't fill the jobs. We see ourselves as a compliment both to school districts and to the school bus contractors to solve these problems of educational access, and it's really about getting kids to school."
On safety, McFarland pointed to HopSkipDrive's in-house safety report. The most recent report, published in September 2020, concluded that 99.584% of rides between 2018 and 2019 "were completed without any type of safety-related issue."
From Your Site Articles
Related Articles Around the Web
When Joanna McFarland co-founded HopSkipDrive in 2014, she thought she had discovered the perfect low-risk business model – contracting with school districts to provide safe and reliable ridesharing for students.

"I always said this is the most recession-proof business there is because it's schools and schools don't close," McFarland recalls. "But apparently it's not pandemic proof."
With the raging coronavirus shuttering schools in most of the eight states it serves plus Washington D.C., McFarland says the company is bringing in "far less" than 20% of the revenue it did pre-pandemic. Though that's up from last Spring when revenue vanished practically overnight.
"2020 has been a year," McFarland said in a Zoom video interview last month. "I don't know what else to say."
McFarland attended The Wharton School for undergrad, and got an MBA at Stanford in 2005, before executive roles at OneWest Bank, AT&T Interactive and GM Consumer Finance. But nothing could prepare her for 2020.
"March, April and May was just crisis mode," McFarland remembers. "New information was coming in every single day. How do you possibly plan for next month or next quarter, let alone like tomorrow? How do you keep your team from freaking out?"
HopSkipDrive laid off 10% of its workforce in March, but thinking that schools would reopen by Fall, McFarland hoped to retain the bulk of her staff. The company received a $1.6 million Payroll Protection loan in April to retain 102 jobs – one of the largest given to an L.A. startup.
"That meant that we got to keep all of our operations team, our support team, our marketing team, our sales team," she said.
The funding ran out in August, and with most students still stuck at home, she laid off 60 people. Fewer than 50 employees remain.
"That was very, very difficult to do," McFarland said.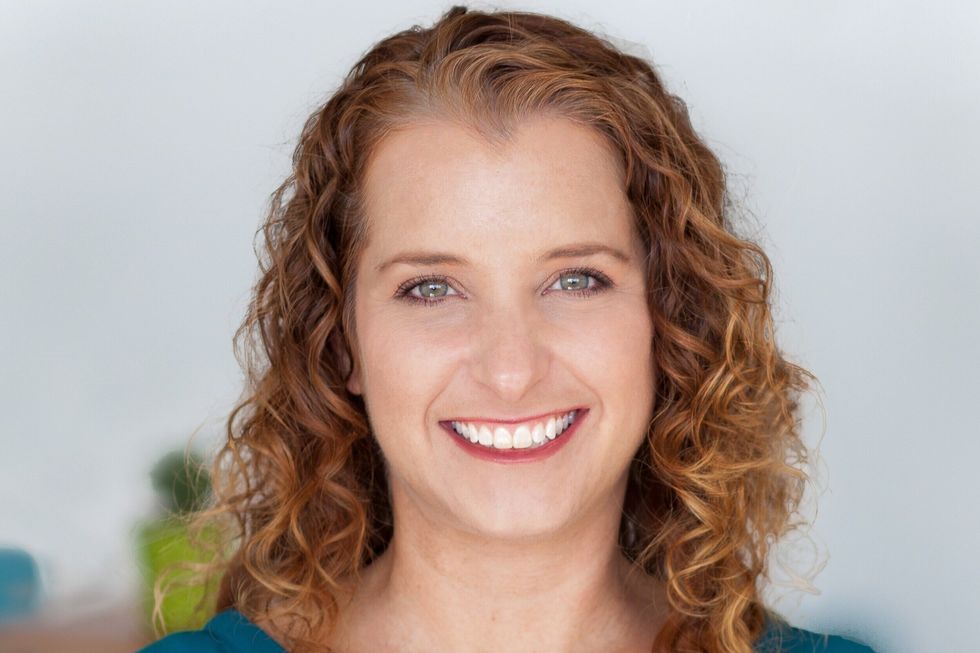 Joanna McFarland attended The Wharton School for undergrad, and got an MBA at Stanford in 2005, before executive roles at OneWest Bank, AT&T Interactive and GM Consumer Finance. But nothing could prepare her for 2020.
It was a major setback for the once fast-growing startup, which was started by McFarland and two other L.A.-area working moms desperate for a safe way to ferry their overscheduled kids to and from school, soccer games and violin lessons — activities that now seem like the relics of a bygone era.
"With eight children between us, we were constantly struggling with the need to be in multiple places at once," McFarland said soon after launching. "We designed HopSkipDrive to be safe enough for our own kids to use, and in doing so, have developed a scalable transportation solution that has been game changing for families."
Before COVID-19, HopSkipDrive had been on a significant hiring spree, relocating its offices to the trendy ROW DTLA in the Arts District, where Spotify has its L.A. headquarters.

HopSkipDrive raised $22 million in late-stage funding last February from two of L.A.'s most prominent venture firms, Greycroft and Upfront Ventures, to bring its total fundraising close to $45 million. (Upfront also got in on the 2015 seed round.)
"We're excited to invest in a L.A.-based company that's creating a whole new category and solving such a real problem for families," Upfront Ventures partner Greg Bettinelli said in 2015. "We see a real growth opportunity."
The timing of the most recent raise – a month before stay-at-home orders went into effect – proved fortunate in extending HopSkipDrive's runway when contracts dried up. Through it all, McFarland has given up trying to predict when students will be back in the classroom.

"In times like this, you look at what you can control and you look at what you can't control and obviously we cannot control when schools open or don't open," McFarland said.
What she can effect is HopSkipDrive's slimmed down operation, which she says will pay dividends when things return to normal.
"It gives you time to take a step back and look at every single process and every single thing that you're doing and figure out how we would do this a little bit faster, a little bit better, a little bit more efficiently," McFarland said. "Ultimately, we have a much faster path to profitability when sales do return than we had before."
And McFarland, who has had to navigate the crisis while her kids have been at home, too, takes a degree of solace in the fact schools will reopen at some point. When that happens she thinks they will need HopSkipDrive more than ever because of a nationwide bus driver shortage that has only gotten worse during the pandemic.
"They're going to need our help, and we're all gearing up for that," she said. "I'm excited for that day."
From Your Site Articles
Related Articles Around the Web