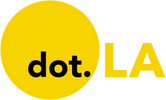 Get in the KNOW  
  on LA Startups & Tech  
X
Illustration by Ian Hurley
What Are LA's Hottest Startups of 2022? See Who VCs Picked in dot.LA's Annual Survey
Harri Weber
Harri is dot.LA's senior finance reporter. She previously worked for Gizmodo, Fast Company, VentureBeat and Flipboard. Find her on Twitter and send tips on L.A. startups and venture capital to harrison@dot.la.
05:00 AM | January 31, 2022
In Los Angeles—like the startup environment at large—venture funding and valuations skyrocketed in 2021, even as the coronavirus pandemic continued to surge and supply chain issues rattled the economy. The result was a startup ecosystem that continued to build on its momentum, with no shortage of companies raising private capital at billion-dollar-plus unicorn valuations.

---
In order to gauge the local startup scene and who's leading the proverbial pack, we asked more than 30 leading L.A.-based investors for their take on the hottest firms in the region. They responded with more than two dozen venture-backed companies; three startups, in particular, rose above the rest as repeat nominees, while we've organized the rest by their amount of capital raised as of January, according to data from PitchBook. (We also asked VCs not to pick any of their own portfolio companies, and vetted the list to ensure they stuck to that rule.)
Without further ado, here are the 26 L.A. startups that VCs have their eyes on in 2022.
Harri Weber
Harri is dot.LA's senior finance reporter. She previously worked for Gizmodo, Fast Company, VentureBeat and Flipboard. Find her on Twitter and send tips on L.A. startups and venture capital to harrison@dot.la.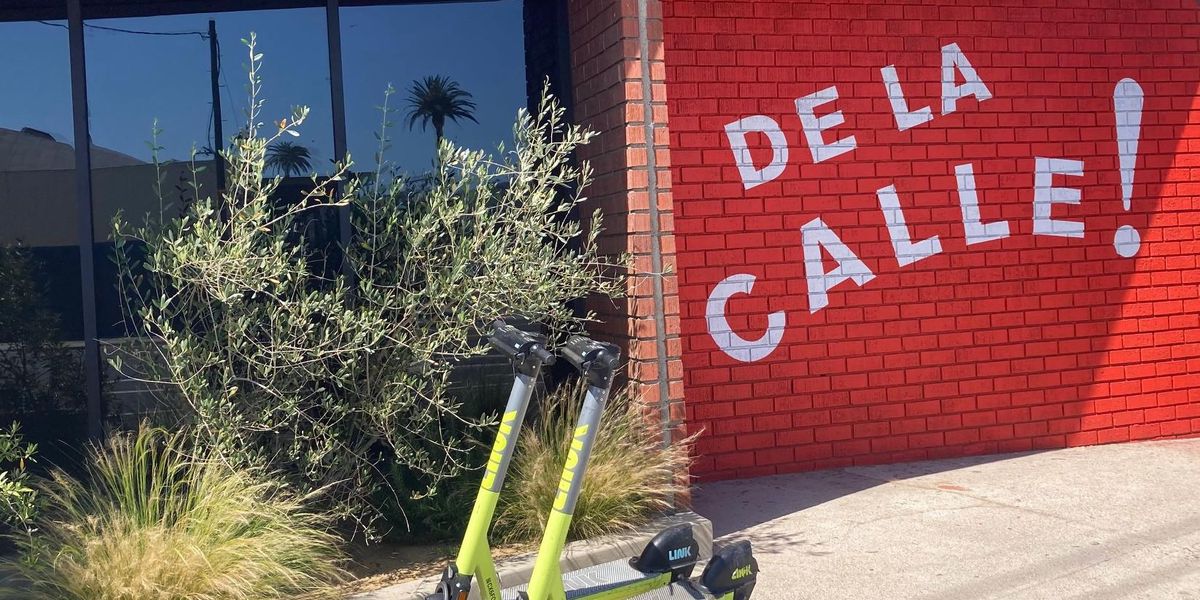 Photo by Maylin Tu
When Lime launched in Los Angeles in 2018, the company offered five free rides per day to low-income riders, so long as they were under 30 minutes each.

But in early May, that changed. Rides under 30 minutes now cost low-income Angelenos a flat rate of $1.25. As for the five free rides per day, that program ended December 2021 and was replaced by a rate of $0.50 fee to unlock e-scooters, plus $0.07 per minute (and tax).
Lime isn't alone. Lyft and Spin have changed the terms of their city-mandated low-income programs. Community advocates say they were left largely unaware.
A Lime spokesperson said that with its updated rate, low-income riders will still get an average discount of almost 90% off its service. He added that the startup's rates in Los Angeles are on average 50% less expensive than in most cities
"We would also like to note that L.A. riders have already saved an estimated $1 million via our Lime Access program, and we expect that figure to keep growing steadily with the new pricing in place," said the spokesperson, who added that 2,800 low-income Angelenos have taken around 250,000 trips since the program rolled out.
Spin once provided low-income Angelenos with unlimited, free 30-minute rides. Now the company is capping the free rides to five per day. Spin did not immediately return a request for comment.

Similarly, Lyft riders were once able to get a monthly pass for $5 and pay $0.05 per minute per ride. Instead, they'll now need to pay $0.50 to unlock the e-scooter and an additional $0.15 per minute. (There is no longer a $5 monthly charge).
The costs could add up for a demographic that is more likely than the average rider, according to data from rival micromobility startup Wheels, to use e-scooters to get to and from work.
"Lyft is now offering our Community Pass without a monthly payment to make it even easier for more riders to save," James Boshers, Lyft associate general manager for Southern California, said in an email. Several hundred riders use the program in L.A., according to a spokesperson.
The changes were rolled out with little fanfare, but that might be a moot point. Few of the local transportation advocates dot.LA reached out to were even aware the equity programs existed.
"I mean, I'm not surprised. I think people love giving discounts as a way of showing equity, but there's got to be more," said Oscar Zarate, assistant director of organizing for SAJE.
A spokesperson for Lime said they have tried unsuccessfully to reach representatives at the organization.
The city of Los Angeles doesn't promote micromobility equity programs to potential riders; that responsibility falls wholly on companies.
"Revenue generated through the micro-mobility program is dedicated solely to enforcing the conditions of the permit," LADOT spokesperson Colin Sweeney said by email, "which includes ensuring companies partner with community-based organizations and market their services to low-income residents among other critical safety and consumer protection functions."
But earlier this year, Sweeney acknowledged that getting micromobility companies to even put their vehicles in low-income communities has been difficult. At first, the city offered incentives to operators, but that proved ineffective.
"As a result, our permanent micromobility program which was established last year REQUIRES operators to deploy a certain percentage of vehicles to specific neighborhoods as a condition of their permit," he said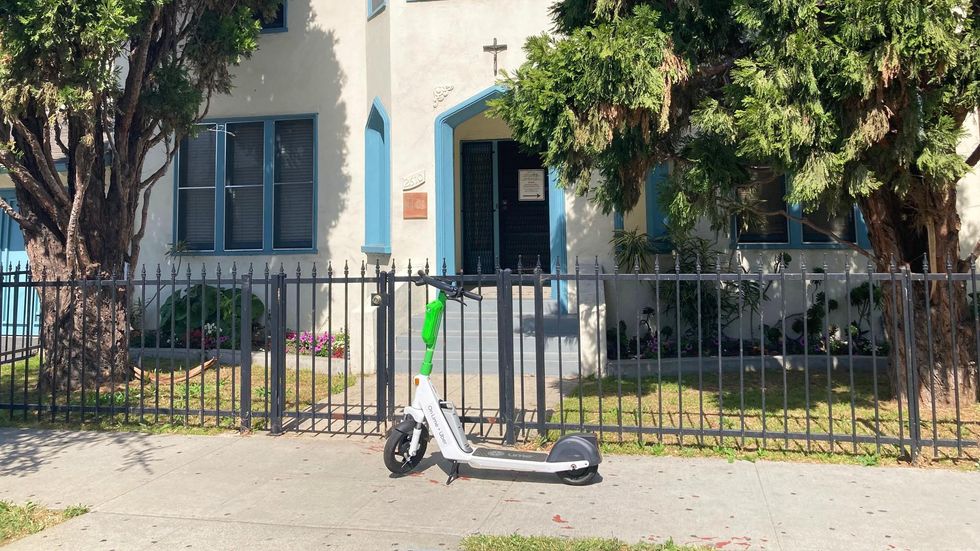 A Lime e-scooter parked in West Adams.Photo by Maylin Tu
Little Outreach, But More Scooters
Despite those requirements, some community advocates say that companies are not doing enough to reach out to communities to remove barriers to access.
Yolanda Davis-Overstreet serves as vice president of the West Adams Neighborhood Council and chairs its public safety committee. To her knowledge, no micromobility company operating in West Adams has reached out to the group.
She does, however, plan to reach out to them.
West Adams, a predominantly Black and Latino neighborhood, has experienced high rates of traffic violence. One stretch of Adams Blvd between Fairfax Ave and Crenshaw Blvd saw 59 severe and fatal collisions between 2009 and 2019, according to the L.A. Department of Transportation. Last year, the department completed a number of safety and infrastructure improvements along Adams, adding two miles of new bike lanes that make it safer for e-scooters, bikes and pedestrians.
Davis-Overstreet said she's starting to see more shared e-scooters in her neighborhood.
"It's a privilege that these scooter companies seem to have, like 'I don't care about your space. I'm here now'," she said. "No, if you're going to be here, you need to be here in a respectful way."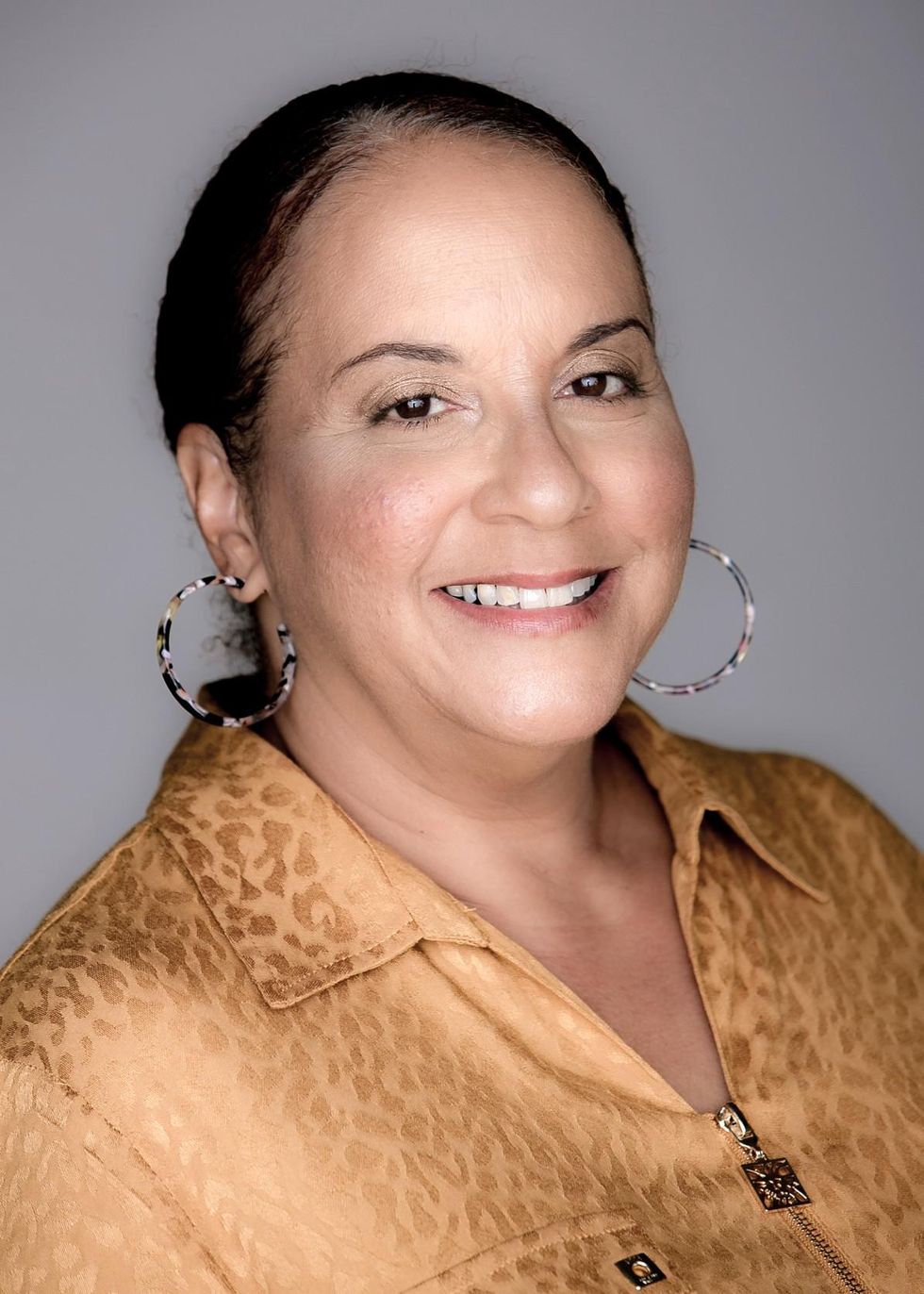 Yolanda Davis-Overstreet chairs the West Adams Neighborhood Council's public safety committee.
Image courtesy of Yolanda Davis-Overstreet
It's not that she's opposed to e-scooters, Davis-Overstreet said, but as e-scooter companies ramp up in the community, so do concerns about safety and accessibility.
She said she wants companies to figure out how to respectfully integrate into a community that is already pursuing alternative forms of transportation.
"That's another reason scooters should be connected with [our] community … How are we going to get people in the United States — in particular in L.A. — in the conversation of climate change, if we don't give them access to other tools to use other than cars?"
Alternative forms of transportation like e-scooters have the potential to make a big impact on underserved residents, especially as gas prices surge.

Eli Akira Kaufman, executive director of the Los Angeles County Bike Coalition, a Lime partner, said that Lime has been a valuable collaborator in L.A. on initiatives like First Ride Academy and Lime Hero. But he would like to see companies do more for underserved communities, like advocating for better biking infrastructure and sponsoring workforce development programs.

"Lime Access and these different accessibility programs are great. We totally applaud their intent. But what more can be done to serve our most vulnerable commuters?"

Others cited the requirement that low-income customers fill out an online form and provide proof of income to access discounted rides.
"I don't know if a señora is going to be able to do that," said SAJE's Zarate. "And I think people really underestimate how difficult it is to fill out these applications, provide all this documentation— and there's a stigma, 'Oh, you're applying for these low-income things' that also discourages people from applying."
Zarate added that Los Angeles transportation advocates want to start a dialogue—not a fight—with e-scooter companies like Lime, Bird and Lyft.
"Working class communities have always been multidimensional in terms of their transit and how they get around. People bike all around, you feel me?," he said. "So, I think there's a strong tradition in the community. It's just about finding ways that work for everyone."
'Do Your Homework'
Currently, there are six dockless e-scooter and e-bike operators in Los Angeles: Bird, Lime, Spin, Superpedestrian (LINK), Wheels and Lyft. Each runs a separate low-income program with rates varying widely. The same 30-minute ride might cost $0 (Spin, LINK) to $7.85 (Bird) plus tax, depending on the company.
The L.A. Department of Transportation requires micromobility operators to:
Deploy 20% of their total fleet in equity zones if they operate in certain more lucrative parts of the city like Venice, Hollywood and Downtown L.A.
Offer a cash option for unbanked customers without a credit or debit card.
Offer a non-smartphone option to unlock vehicles.
Offer discounted rates for customers with an income level at or below 200% of the federal poverty guidelines.
Attend meetings with community stakeholders such as neighborhood councils and disability rights organizations.
Partner with a community-based organization.
Here's a run down of costs and information for each low-income program operating in the city of Los Angeles.
Wheels: Wheels for All
$1.10 flat rate for 30 minutes
Lime: Lime Access
$1.25 flat rate for 30 minutes
Bird: Community pricing
50% off plus tax
Superpedestrian/ LINK: LINK-Up
Unlimited free 30 minute rides
Spin: Spin Access
Five free 30 minute rides per day
Lyft: Lyft Community Pass
$0.50 to unlock and $0.15 per minute
Are you enrolled in Lime Access, Lyft Community Pass or Spin Access and have the recent changes affected you? Let us know!
This article has been updated to include information from Lime about their efforts to engage with L.A. community groups.
Maylin Tu
Maylin Tu is a freelance writer who lives in L.A. She writes about scooters, bikes and micro-mobility. Find her hovering by the cheese at your next local tech mixer.
03:49 PM | October 14, 2022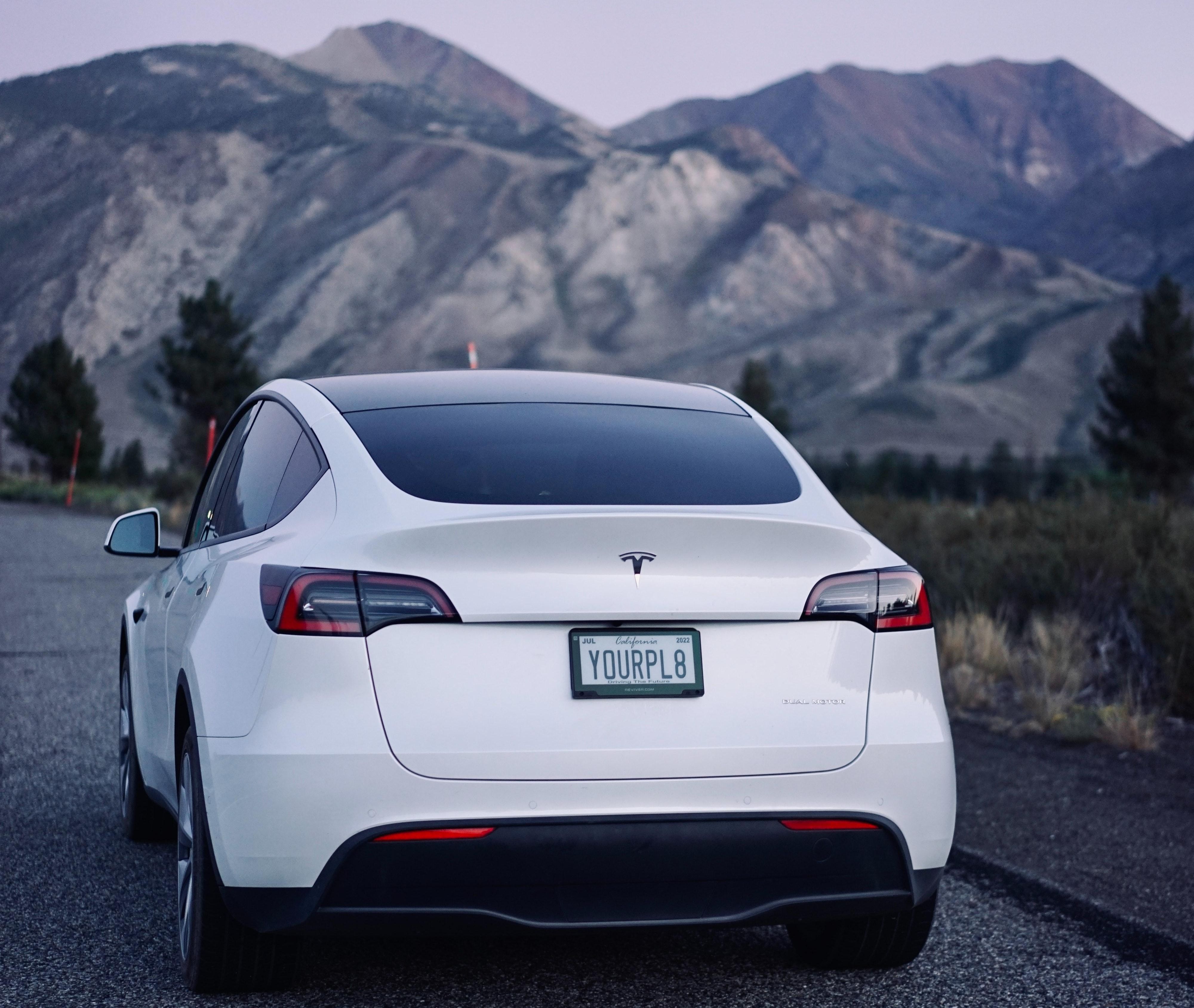 Thanks to a new bill passed on October 5, California drivers now have the choice to chuck their traditional metal license plates and replace them with digital ones.
The plates are referred to as "Rplate" and were developed by Sacramento-based Reviver. A news release on Reviver's website that accompanied the bill's passage states that there are "two device options enabling vehicle owners to connect their vehicle with a suite of services including in-app registration renewal, visual personalization, vehicle location services and security features such as easily reporting a vehicle as stolen."
Reviver Auto Current and Future CapabilitiesFrom Youtube
There are wired (connected to and powered by a vehicle's electrical system) and battery-powered options, and drivers can choose to pay for their plates monthly or annually. Four-year agreements for battery-powered plates begin at $19.95 a month or $215.40 yearly. Commercial vehicles will pay $275.40 each year for wired plates. A two-year agreement for wired plates costs $24.95 per month. Drivers can choose to install their plates, but on its website, Reviver offers professional installation for $150.

A pilot digital plate program was launched in 2018, and according to the Los Angeles Times, there were 175,000 participants. The new bill ensures all 27 million California drivers can elect to get a digital plate of their own.
California is the third state after Arizona and Michigan to offer digital plates to all drivers, while Texas currently only provides the digital option for commercial vehicles. In July 2022, Deseret News reported that Colorado might also offer the option. They have several advantages over the classic metal plates as well—as the L.A. Times notes, digital plates will streamline registration renewals and reduce time spent at the DMV. They also have light and dark modes, according to Reviver's website. Thanks to an accompanying app, they act as additional vehicle security, alerting drivers to unexpected vehicle movements and providing a method to report stolen vehicles.
As part of the new digital plate program, Reviver touts its products' connectivity, stating that in addition to Bluetooth capabilities, digital plates have "national 5G network connectivity and stability." But don't worry—the same plates purportedly protect owner privacy with cloud support and encrypted software updates.

5 Reasons to avoid the digital license plate | Ride TechFrom Youtube
After the Rplate pilot program was announced four years ago, some raised questions about just how good an idea digital plates might be. Reviver and others who support switching to digital emphasize personalization, efficient DMV operations and connectivity. However, a 2018 post published by Sophos's Naked Security blog pointed out that "the plates could be as susceptible to hacking as other wireless and IoT technologies," noting that everyday "objects – things like kettles, TVs, and baby monitors – are getting connected to the internet with elementary security flaws still in place."
To that end, a May 2018 syndicated New York Times news service article about digital plates quoted the Electronic Frontier Foundation (EFF), which warned that such a device could be a "'honeypot of data,' recording the drivers' trips to the grocery store, or to a protest, or to an abortion clinic."
For now, Rplates are another option in addition to old-fashioned metal, and many are likely to opt out due to cost alone. If you decide to go the digital route, however, it helps if you know what you could be getting yourself into.
Steve Huff
Steve Huff is an Editor and Reporter at dot.LA. Steve was previously managing editor for The Metaverse Post and before that deputy digital editor for Maxim magazine. He has written for Inside Hook, Observer and New York Mag. Steve is the author of two official tie-ins books for AMC's hit "Breaking Bad" prequel, "Better Call Saul." He's also a classically-trained tenor and has performed with opera companies and orchestras all over the Eastern U.S. He lives in the greater Boston metro area with his wife, educator Dr. Dana Huff.
steve@dot.la