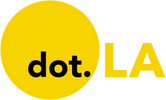 Get in the KNOW  
  on LA Startups & Tech  
X
Illustration by Ian Hurley
What Are LA's Hottest Startups of 2022? See Who VCs Picked in dot.LA's Annual Survey
Harri Weber
Harri is dot.LA's senior finance reporter. She previously worked for Gizmodo, Fast Company, VentureBeat and Flipboard. Find her on Twitter and send tips on L.A. startups and venture capital to harrison@dot.la.
05:00 AM | January 31, 2022
In Los Angeles—like the startup environment at large—venture funding and valuations skyrocketed in 2021, even as the coronavirus pandemic continued to surge and supply chain issues rattled the economy. The result was a startup ecosystem that continued to build on its momentum, with no shortage of companies raising private capital at billion-dollar-plus unicorn valuations.

---
In order to gauge the local startup scene and who's leading the proverbial pack, we asked more than 30 leading L.A.-based investors for their take on the hottest firms in the region. They responded with more than two dozen venture-backed companies; three startups, in particular, rose above the rest as repeat nominees, while we've organized the rest by their amount of capital raised as of January, according to data from PitchBook. (We also asked VCs not to pick any of their own portfolio companies, and vetted the list to ensure they stuck to that rule.)
Without further ado, here are the 26 L.A. startups that VCs have their eyes on in 2022.
Harri Weber
Harri is dot.LA's senior finance reporter. She previously worked for Gizmodo, Fast Company, VentureBeat and Flipboard. Find her on Twitter and send tips on L.A. startups and venture capital to harrison@dot.la.
04:00 AM | January 23, 2023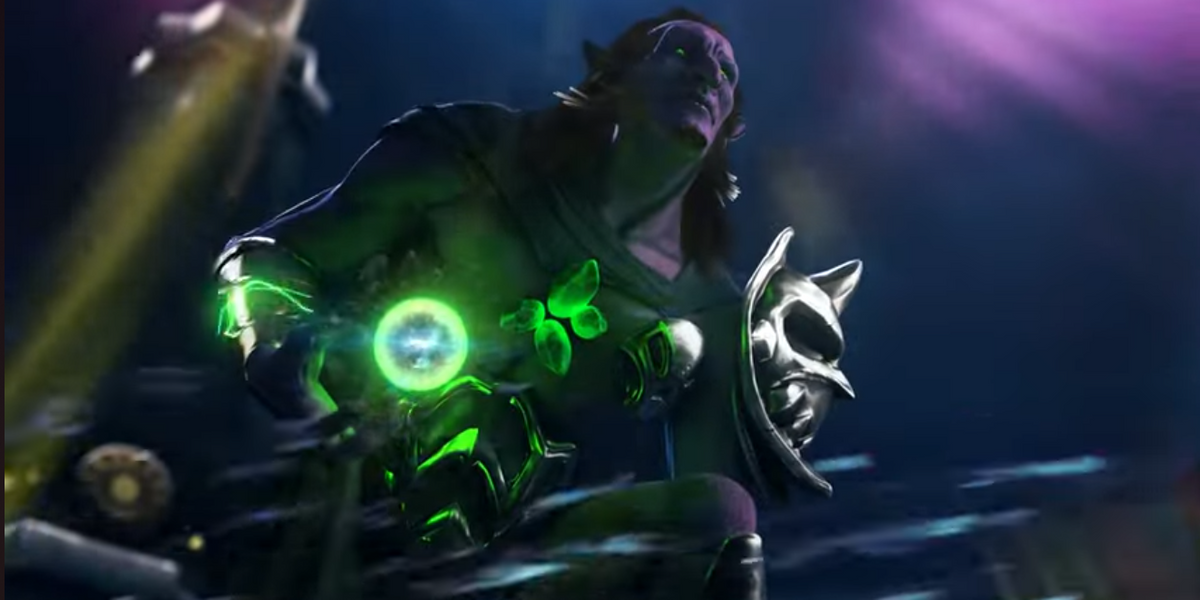 Plai Labs
Two leaders of Culver City-based mobile gaming outfit Jam City recently defected to start their own venture, a metaverse gaming studio by the name of Plai Labs.
Pronounced "play," the Web3 gaming company is led by Jam City's co-founders Chris DeWolfe and Aber Whitcomb.
DeWolfe previously held the role of CEO at Jam City, and Whitcomb was CTO. The two were responsible for kickstarting the rise of social networking when they launched MySpace together back in 2003, and ran the company for about six years before selling it to News Corp. for $580 million. Now, their latest venture is bringing together all the buzzwords the tech investing community loves to hear – Web3, generative AI, blockchain, gaming and NFTs.
The parting of ways with Jam City was amicable, both sides said. "As standalone businesses, each company is better positioned with enhanced flexibility to pursue avenues of growth," Jam City's new CEO Josh Yguado said in an email. "Chris is a serial entrepreneur who has been at the forefront of every evolution of the web, and I look forward to seeing how he and Aber shape Web3 with Plai Labs."
In an interview with dot.LA, CEO DeWolfe said Plai Labs is the fourth startup he's founded with Whitcomb, but the first that's focused exclusively on Web3.
The company's first product is a metaverse called Massina, which is home to its first blockchain game, "Champions Ascension." The game, currently being built by a team of 50 people, is a massively multiplayer online role-playing game (MMORPG). With elements that remind of Activision Blizzard's hit "World of Warcraft," the game allows players to choose a variety of character classes and the ability to battle it out in a large-scale colosseum arena, go on quests, build and compete in custom dungeons and trade digital items.
What makes "Champions Ascension'' unique is that players can choose to own their characters in the form of an NFT. Plai Labs sold its first NFT batch in February 2022, and early adopters who bought the NFTs were granted access to a beta version of the game last September.
Referred to as "Champions," the NFTs are currently selling on Opensea for as much as 55 ETH (over $90,000), but on average they mint for around .7 ETH (around $1,150). There's also an NFT collection of pets for your Champion, which are cute alien-looking creatures that have their own unique skills and traits.
Right now, you have to own an NFT to participate in the game. Plai plans to offer more Champions in an auction next week with additional plans to open the platform up to players who are interested in experiencing the world without owning an NFT, spokesman Josh Brooks told dot.LA.
In addition, DeWolfe told dot.LA that the plan is for Plai to build out an artificial intelligence backed by generative AI (like ChatGPT or Midjourney) that allows users to create and upload their own digital assets to the game. "For example, their own dungeon crawling [and] their own characters within the games," DeWolfe explained. "We kind of see our mission as reinventing social from the ground up… Instead of having this massive group of people creating content every day, it's a bit like MySpace, or like Roblox, where your community is creating content."
Plai Labs is backed by Andreessen Horowitz (a16z), which led a $32 million seed round that closed Jan. 13. In a blog post, a16z investors Andrew Chen, Robin Guo and Arianna Simpson said they invested in the company because they "believe that the future of social networks begins with games."
DeWolfe told dot.LA, "the investment from a16z validates our vision and validates everything that we've been working on for the last year and a half."
Though it's still early days for Plai and "Champions Ascension," the Discord set up for early-adopting NFT buyers has over 230 users and the game's YouTube page has nearly 7,900 subscribers.
"It's a big, audacious project but people are loving it. The retention for the folks that are in the world is off the charts," DeWolfe said. "The folks that are in the world are also owners and the floor price of all the NFTs has gone up by 30%, versus the rest of the NFT world [where] there wasn't any real utility with those entities."
DeWolfe drew a distinction between Plai Labs' NFTs, which have a clear utility, and other NFT projects that have seen their worth wildly fluctuate because they don't generate value from a specific use case.
That said, the gaming community remains divided on blockchain games, partly because it's still a developing genre. Attempts by big studios like Square Enix, EA or Ubisoft to create play-to-earn games on the blockchain have been met with derision and dismissed as a cash-grab.
To that end, DeWolfe said he believes that his and Whitcomb's track record of building quality titles at Jam City like "Cookie Jam" and "Harry Potter: Hogwarts Mystery," along with their expertise in creating communities online will allow Plai Labs to sprint where others have stumbled. "Along the way we've learned a lot about social, gaming and Web3," DeWolfe said. "It was always our thesis from the very beginning that Web3 had to deliver something that the previous web didn't, which was utility, ownership and portability."
Editor's note: Jam City and CEO Josh Yguado are investors in dot.LA.
Samson Amore
Samson Amore is a reporter for dot.LA. He holds a degree in journalism from Emerson College. Send tips or pitches to samsonamore@dot.la and find him on Twitter @Samsonamore.
https://twitter.com/samsonamore
samsonamore@dot.la
03:49 PM | October 14, 2022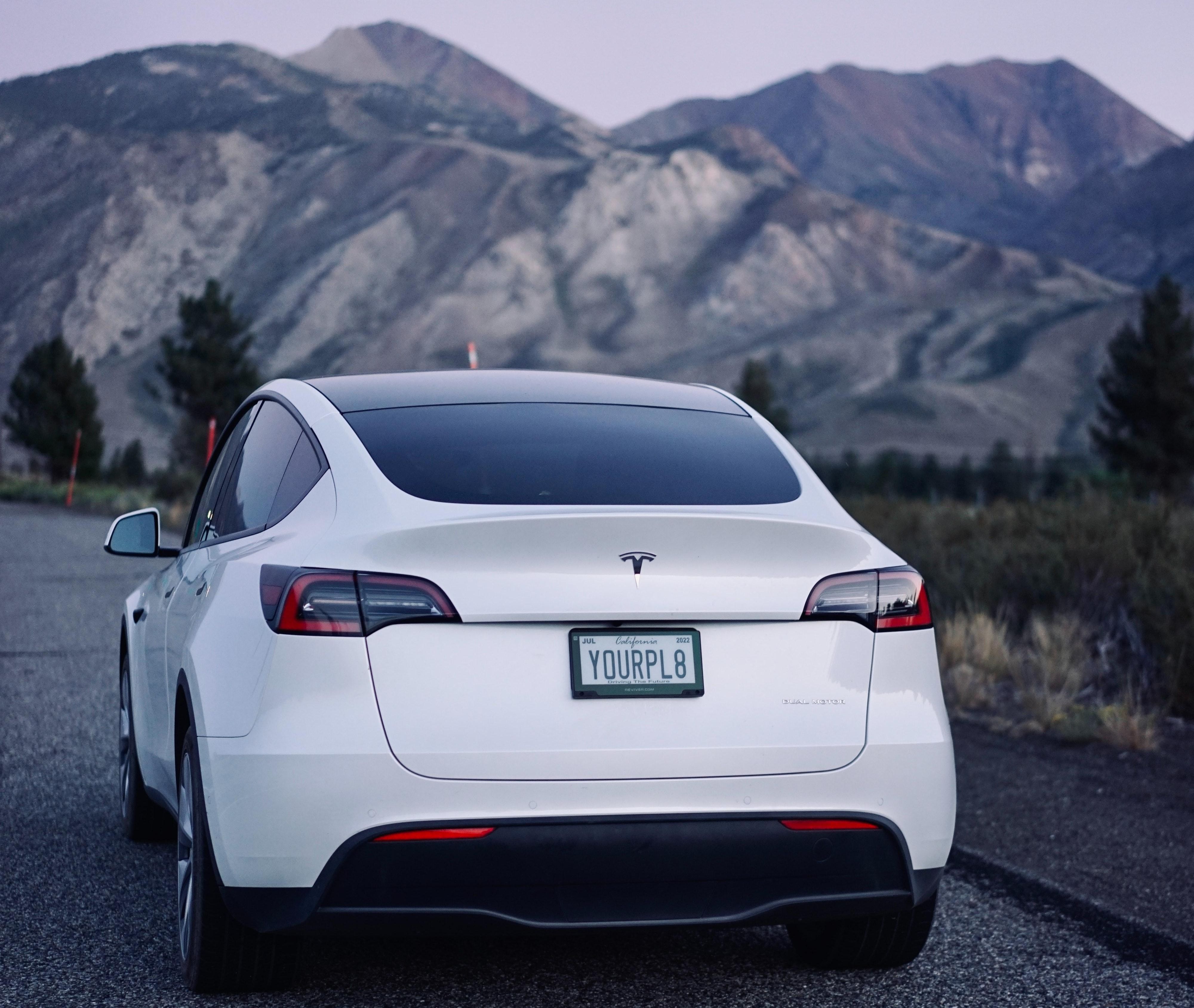 Thanks to a new bill passed on October 5, California drivers now have the choice to chuck their traditional metal license plates and replace them with digital ones.
The plates are referred to as "Rplate" and were developed by Sacramento-based Reviver. A news release on Reviver's website that accompanied the bill's passage states that there are "two device options enabling vehicle owners to connect their vehicle with a suite of services including in-app registration renewal, visual personalization, vehicle location services and security features such as easily reporting a vehicle as stolen."
Reviver Auto Current and Future CapabilitiesFrom Youtube
There are wired (connected to and powered by a vehicle's electrical system) and battery-powered options, and drivers can choose to pay for their plates monthly or annually. Four-year agreements for battery-powered plates begin at $19.95 a month or $215.40 yearly. Commercial vehicles will pay $275.40 each year for wired plates. A two-year agreement for wired plates costs $24.95 per month. Drivers can choose to install their plates, but on its website, Reviver offers professional installation for $150.

A pilot digital plate program was launched in 2018, and according to the Los Angeles Times, there were 175,000 participants. The new bill ensures all 27 million California drivers can elect to get a digital plate of their own.
California is the third state after Arizona and Michigan to offer digital plates to all drivers, while Texas currently only provides the digital option for commercial vehicles. In July 2022, Deseret News reported that Colorado might also offer the option. They have several advantages over the classic metal plates as well—as the L.A. Times notes, digital plates will streamline registration renewals and reduce time spent at the DMV. They also have light and dark modes, according to Reviver's website. Thanks to an accompanying app, they act as additional vehicle security, alerting drivers to unexpected vehicle movements and providing a method to report stolen vehicles.
As part of the new digital plate program, Reviver touts its products' connectivity, stating that in addition to Bluetooth capabilities, digital plates have "national 5G network connectivity and stability." But don't worry—the same plates purportedly protect owner privacy with cloud support and encrypted software updates.

5 Reasons to avoid the digital license plate | Ride TechFrom Youtube
After the Rplate pilot program was announced four years ago, some raised questions about just how good an idea digital plates might be. Reviver and others who support switching to digital emphasize personalization, efficient DMV operations and connectivity. However, a 2018 post published by Sophos's Naked Security blog pointed out that "the plates could be as susceptible to hacking as other wireless and IoT technologies," noting that everyday "objects – things like kettles, TVs, and baby monitors – are getting connected to the internet with elementary security flaws still in place."
To that end, a May 2018 syndicated New York Times news service article about digital plates quoted the Electronic Frontier Foundation (EFF), which warned that such a device could be a "'honeypot of data,' recording the drivers' trips to the grocery store, or to a protest, or to an abortion clinic."
For now, Rplates are another option in addition to old-fashioned metal, and many are likely to opt out due to cost alone. If you decide to go the digital route, however, it helps if you know what you could be getting yourself into.
Steve Huff
Steve Huff is an Editor and Reporter at dot.LA. Steve was previously managing editor for The Metaverse Post and before that deputy digital editor for Maxim magazine. He has written for Inside Hook, Observer and New York Mag. Steve is the author of two official tie-ins books for AMC's hit "Breaking Bad" prequel, "Better Call Saul." He's also a classically-trained tenor and has performed with opera companies and orchestras all over the Eastern U.S. He lives in the greater Boston metro area with his wife, educator Dr. Dana Huff.
steve@dot.la