How Jordan Fudge Raised One of the Largest Funds in LA History
Ben Bergman
Ben Bergman is the newsroom's senior finance reporter. Previously he was a senior business reporter and host at KPCC, a senior producer at Gimlet Media, a producer at NPR's Morning Edition, and produced two investigative documentaries for KCET. He has been a frequent on-air contributor to business coverage on NPR and Marketplace and has written for The New York Times and Columbia Journalism Review. Ben was a 2017-2018 Knight-Bagehot Fellow in Economic and Business Journalism at Columbia Business School. In his free time, he enjoys skiing, playing poker, and cheering on The Seattle Seahawks.
Dec 14 2020
Jordan Fudge – Black, openly gay, and only 28-years old – recently closed one of the largest venture funds in Los Angeles history, which he runs out of a lavish Bel Air mansion. He has raised nearly a billion dollars in dry powder from a reclusive billionaire in Germany, who he got connected to through his personal trainer.
---
In a notoriously clubby and homogenous industry with few people of color, Sinai Capital Partners Managing Partner Fudge sees standing out from the pack as a major edge.
"We can be ourselves and leverage our youth in a way that makes founders feel excited to share their ideas with us and feel like they won't be rejected for having something that comes out of left field," Fudge said. "We understand certain concepts a little bit more quickly because typically the market they're trying to address is people like us."
Sinai Capital Partners has raised $600 million, $500 million of which will go towards the tech-focused Sinai Ventures and the rest to fund movies and television shows at New Slate Ventures. All told, Sinai will now have $800 million in assets under management, vaulting it into the upper echelon of L.A. venture funds.
The news touting the raise as the largest in Los Angeles history was announced in a terse press release last month but received scant attention, perhaps because Fudge does not travel in the usual VC circles or because he says he has deliberately avoided the spotlight.
"We preferred to stay under the radar until we had some real results and a track record," Fudge said.
In something unheard of in the tech world, Fudge does not have a LinkedIn profile.
"To me, LinkedIn encourages a rather shallow, artificial type of networking," he said.
But Fudge is hardly shy. He shares shirtless selfies in his home gym or pictures of yachts and sports cars to his nearly half a million followers on Instagram. Earlier this year, he co-hosted a tony fundraiser at his home for Democratic presidential candidate Pete Buttigieg with Empire writer/director Lee Daniels. He also serves on the board of the LGBTQ advocacy group, GLAAD, and was a young associate director at the Metropolitan Opera until last year.
Instead of the sleek corporate offices in Santa Monica most venture firms operated in before the pandemic, Fudge runs Sinai from a $9 million mansion tucked in the hills of Bel Air, furnished in all-white with a grand staircase and backyard pool.
"We chose it over an office because we don't like working in traditional office spaces," he explained. "We've had founders stay there when they're in L.A. for meetings and in better times hosted events and fundraisers."
What also makes Sinai unusual is that all of its capital comes from a single limited partner. Asked who that person is, Fudge said the individual prefers not to be named. "We don't comment on our LPs out of respect for their privacy," he said.
Then, he volunteered that the LP is a German billionaire who made his fortune as a founder of enterprise software conglomerate SAP and has a family office called Eagle Advisors.
A quick Google search reveals the billionaire is almost certainly Hans-Werner Hector, ranked as the 945th richest man in world by Forbes with an estimated $2.4 billion fortune.
The head of Eagle Advisors, Ekkehart Hassels-Weiler, has been known mostly for his lavish real estate purchases on both U.S. coasts. He bought four penthouses totaling $120 million in New York starting in the mid-2010s and last year reportedly purchased a Benedict Canyon spec mansion with his new husband for $43 million.
In 2015, after an uninspiring post-college stint at 21st Century Fox, Fudge met Hassels-Weiler through their personal trainers who happen to be brothers.
"We'd often see each other at the gym in L.A. near where the family office is based," Fudge remembers. "When I left Fox, I intentionally started scheduling sessions at the same time as him to get some face time and pick his brain. I finally asked him if he had hired anyone to look after tech, media, telecom and he hadn't due to their focus on energy and real estate."
Fudge pitched Hassels-Weiler on the graphics processing chip manufacturer NVIDIA Corporation and the timing turned out to be perfect. The stock more than tripled in a year, a return that led to Hassels-Weiler bringing Fudge on as an associate.
"I developed sort of an in-house private house venture capital fund for them, which was then spun out into what is now Sinai," Fudge said. "We started with them seeding us with one hundred million and did really well with that."
The biggest breakout from the 85 startups Sinai has invested in so far is Pinterest. The fund came in relatively late in Pinterest's 2017 Series H at a post-money valuation of $12.3 billion. The company went public in 2019 at a lower valuation of $10 billion, but Pinterest now has a market cap of more than $40 billion.
Sinai also got in on the real estate service Compass' Series D and the Series A of Ro, the parent company of Roman Health.
Eagle Advisors more than doubled its investment on Fund I, according to sources.
"We were able to use that credibility to continue to raise more capital from them and go later in the life cycle of some of these companies that we're interested in," Fudge said. "Specifically within Los Angeles, there really aren't many funds that are able to write those kinds of checks."
Fudge initially launched Sinai in the Bay Area, but he quickly soured on the tech scene there.
"I found San Francisco to be a monoculture and generally a soulless, unpleasant place to live," he said. "The VC crowd there has a tendency of being rather pompous and the deals we were seeing in the city seemed increasingly overpriced."
In 2018, the firm relocated to Los Angeles. Fudge and Zach White — the partner who helps oversee Sinai Ventures — both grew up here and say they want to invest in L.A. startups, but also companies anywhere that encapsulate the L.A. ethos of tech, entertainment and diversity.
"We're L.A. at our very core," White said. "And the sort of fiber and DNA of our fund is L.A. But we are going to be global in the way that we allocate capital."
Far from a hindrance, White says the fact that he and Fudge are young and Black has helped them get into highly competitive funding rounds. He points to Brud, an L.A company that uses artificial intelligence to create virtual popstars. It secured early funding from Sequoia but Fudge is friends with the founder, Trevor McFedries, and so they were able to get in on the Series A.
"He has no shortage of suitors trying to get into that company," White said. "But I think that us being able to view it from the perspective of someone who's a little bit closer in age and skin color to him really benefited us."
McFedries says he finds Fudge to be "super smart" and a great listener.
"He has a point of view that allows him to recognize opportunities others wouldn't," said McFedries. "And being in L.A. it's been great to have an investor close by."
An Entertainment Fund for Underrepresented Founders
After he graduated from Northwestern University, Fudge got what seemed like a plum gig in 2014, working on digital strategy under co-chairs Dana Walden – now a top executive at Disney – and Gary Newman. As he remembers it, the mandate of his group was figuring out how to make money licensing Fox's vast library of content to Netflix and Hulu without cannibalizing the studio's lucrative television and movie business.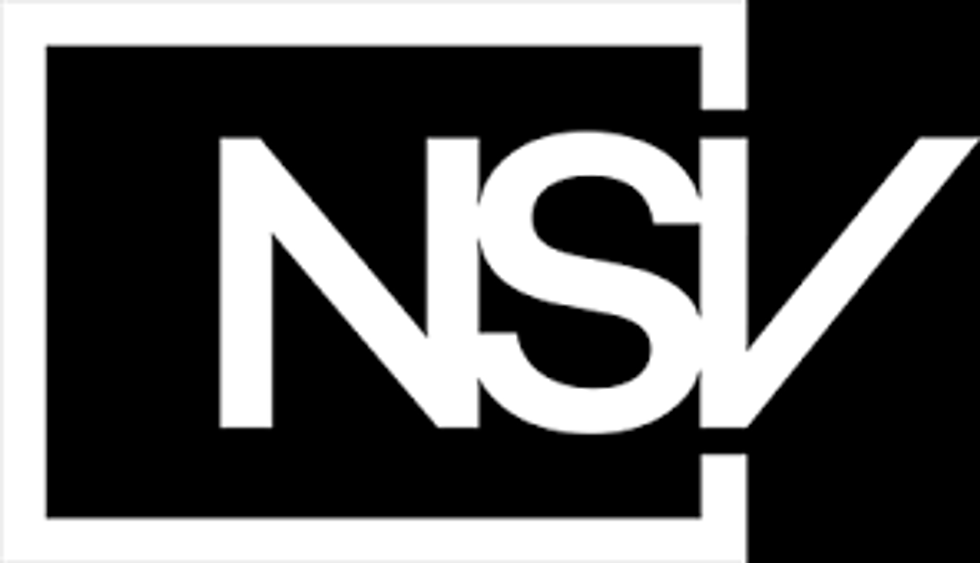 "At the time, legacy studios like Fox were just beginning to recognize the legitimacy of subscription services as existential threats," Fudge said. "Part of the reason I left was I realized there wasn't much more runway for a company like that, a legacy media company owned by a family that sort of is trying to compete with these massive tech behemoths that have deeper pockets and a better understanding of the customer."
Six years later, every big media company is desperately trying to be the next Netflix and Fudge thinks he can use his entertainment and tech experience to both make a sizable return and elevate underrepresented filmmakers.

"There is a huge opportunity for artists that typically wouldn't fare very well within traditional studio structures to be able to make their films and create art that is authentic and resonates with this generation," Fudge said. "They can do that with us because we understand it as first-hand consumers of that content."
Fudge's New Slate Ventures wants to fund projects from underrepresented filmmakers. It has seen critical success backing "The Forty-Year-Old Version," a semi autobiographical comedy mostly shot in black and white from filmmaker Radha Blank that critics have hailed as "bringing a new voice to cinema." The film drew raves at Sundance and was picked up by Netflix.

New Slate is also developing a limited series on junk bond king turned philanthropist Michael Milken written by Terrence Winter of "The Sopranos" and "The Wolf of Wall Street" fame.
Aside from both being a sometimes glamorous yet risky investment, entertainment and tech would seem to have little in common. But Fudge maintains there have never been more similarities.
"The rules are being administered by the same companies and also being rewritten by similar types of people in terms of the founders who are coming to create new companies in a way that I think directors and producers are also looking to create new opportunities in media," Fudge said. "I have a very good understanding of how to make money in entertainment in this new sort of era that we're entering with the streaming wars being what they are."
The entertainment fund is being run by Jeremy Allen, who spent two years as an assistant to WME Chairman Patrick Whitesell.
"We understand how to read a script," Allen said. "We understand what makes a good movie. We understand how to produce something."
Ben Bergman
Ben Bergman is the newsroom's senior finance reporter. Previously he was a senior business reporter and host at KPCC, a senior producer at Gimlet Media, a producer at NPR's Morning Edition, and produced two investigative documentaries for KCET. He has been a frequent on-air contributor to business coverage on NPR and Marketplace and has written for The New York Times and Columbia Journalism Review. Ben was a 2017-2018 Knight-Bagehot Fellow in Economic and Business Journalism at Columbia Business School. In his free time, he enjoys skiing, playing poker, and cheering on The Seattle Seahawks.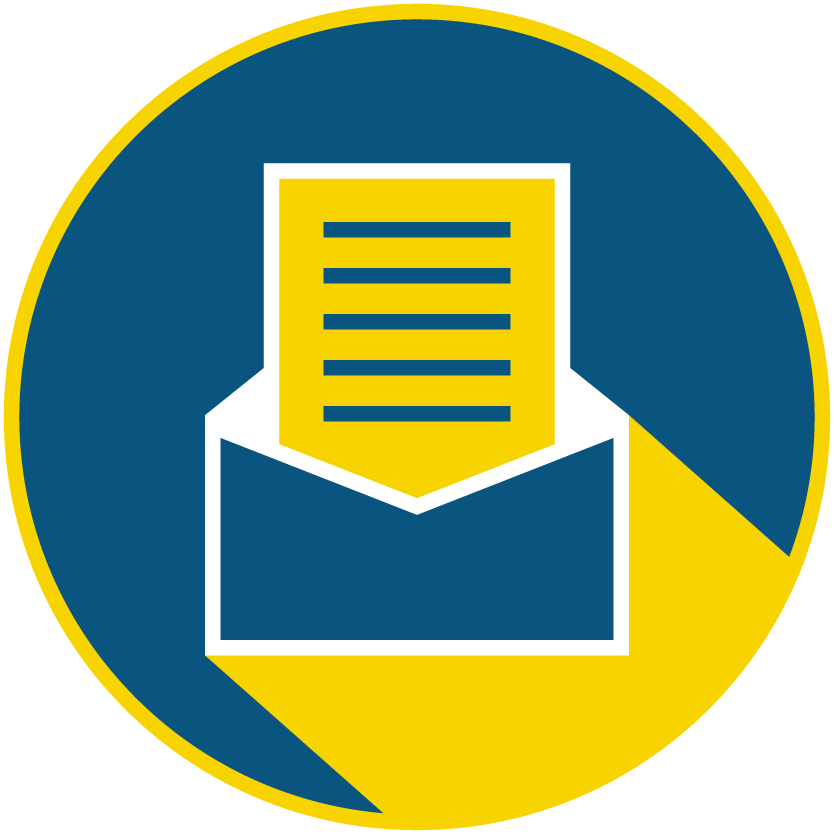 Subscribe to our newsletter to catch every headline.
NFTs (non-fungible tokens) are a novel form of ownership that could rejigger the financial landscape for creators. Even if the market for some of them proves frothy, this blockchain-based technology presents a unique way for artists to make money and engage their fans. With experimentation already underway, the gates are open for them to do what they do best: get creative.
The Opportunity
Several startup founders and musicians are looking to this incipient market not just as a means of selling digital collectibles, but as a unique way to offer fans exclusive, paid experiences.
"Any new avenue of potential profit is exciting in the music industry, considering the lack thereof from streaming and [the need to rely on] touring," said Brian Spencer, one half of the L.A.-based musical duo FINKEL.
There's nothing new about creators offering fans exclusive perks. What is new is that they can now be linked to an NFT that also functions as a "key" or "passport." Many artists are hoping this linkage can stoke demand for perks, thanks to the innate human attraction to ownership.
"There's a lot of psychological evidence that owning things matters a lot to people," said Valentin Haddad, a professor at UCLA Anderson School of Management who studies how and why people make financial decisions.
He pointed to the so-called "endowment effect," which, research has suggested, makes people value things more when they own them, simply because they own them. Since NFTs are a certificate of ownership, linking them to an experience – like a backstage pass, or a producer credit – should boost the value fans see in those experiences, Haddad said.
"I think the idea of tying some experiences, tying something more special, to the object [underlying the NFT] is going to increase," he said. "We're going to see lots of creativity."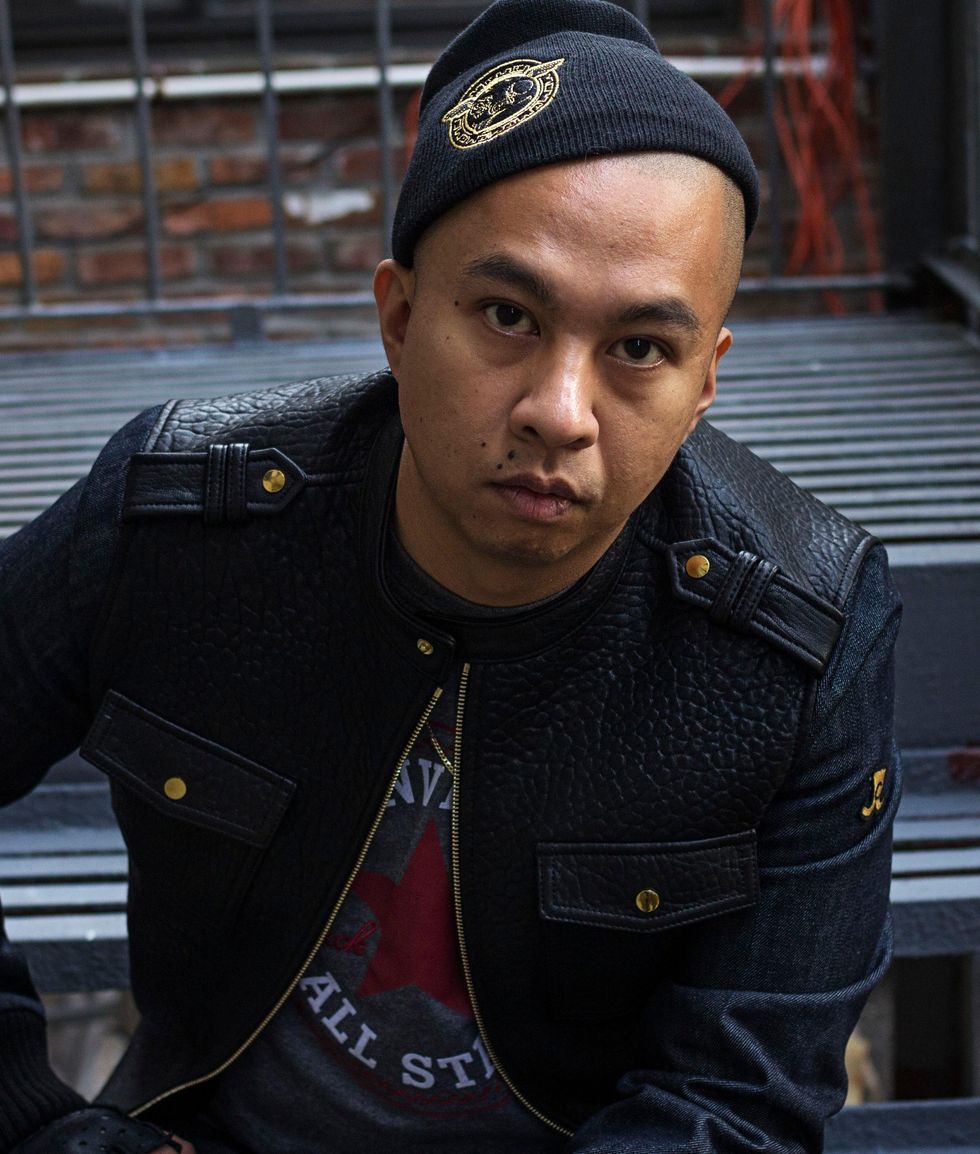 Illmind is auctioning 10 NFTs linked to audio files he created that owners can use royalty free.
Rikin Mantri's recently launched NFT-minting and -trading platform, Curio, has sold about $130,000 worth of tokens tied to graphic novel characters the company licensed, and it plans to expand soon into other IP, including music. Mantri sees the eye-popping prices capturing headlines as indicative of a bubble, but thinks NFTs have enduring potential.

"We think NFTs have a strong use case in building digital collectible collections and offering experiences around those collectibles," he said. "It's a completely new incremental revenue stream."
Kings of Leon, the Grammy-winning band, released their new album last month alongside a series of NFTs, six of which were high-end "golden ticket" versions that granted token owners lifetime front-row concert tickets. In February, 3LAU, a DJ, auctioned off a topshelf NFT that entitled one fan to creatively direct a new composition.
Rapper Post Malone is planning to sell an NFT linked to a private game of beer pong. Illmind, a Grammy-winning DJ, is auctioning 10 NFTs linked to audio files he created that owners can use royalty free. Electronic musician Aphex Twin recently turned an NFT into a digital scavenger hunt. And Logan Paul, a YouTuber, linked an NFT to the opportunity to watch him unbox rare Pokémon cards.
Other creators are taking a less experiential and more charitable approach to offering NFT products. Street-artist Shepard Fairey, best known for designing the Obama "Hope" poster, is working with East Hollywood-based Verisart to auction off a digital artwork as an NFT, and donating the proceeds to Amnesty International. Pussy Riot, a Russian feminist punk rock group led by activist Nadya Tolokonnikova, recently minted four NFTs tied to a video produced by young AR pioneer Asad Malik of La Cañada-based Jadu, some of the proceeds of which went to a shelter for domestic abuse survivors.
Meanwhile as the metaverse inches closer, the range of perks and experiences that can be tied to NFTs is growing. One sign of things to come is Decentraland, a virtual world with its own blockchain-enabled currency that has hosted digital parties that require NFT-ownership for entry.
Financial Stake
The same technology that enables these unlockable perks, whether digital or in-person, also allows artists to retain a financial stake in all future sales of the NFTs they issue. Stipulations like sending 10% of the price paid for an NFT to a specified bank account can be executed automatically: thus the term "smart contract."
Smart contracts are one element that distinguishes the Ethereum blockchain, on which most NFTs run, from the blockchain that underpins Bitcoin and many other cryptocurrencies.
They're also what could make NFTs helpful to smaller artists in particular. Since smart contracts can theoretically automate tasks like preventing fraud and scalping, they open up new opportunities.
"It's giving artists lots of access to ways to share experiences and share things that big artists could always do [but] small artists couldn't," Haddad said. "The benefits are likely to accrue to the top, but I think it will benefit everybody by creating a better way to exchange with your fans."
Artists' NFT Concerns
One downside to NFTs is the high volume of electricity they use, which can harm the environment. That's turning some artists away from them for now.
FINKEL is unlikely to pursue NFTs until the environmental concerns can be addressed, Spencer said.
One way of doing so could be a shift in how the blockchain works. Validating who owns what on a blockchain has largely relied so far on a method called "proof-of-work," which requires intensive computation that uses an immense amount of electricity. Some observers say an alternative method, called "proof-of-stake", would require less and could be less environmentally harmful. Although proof-of-stake has not been widely adopted, Ethereum has publicly stated it wants to transition to it, in part because of its environmental benefits.
Beyond environmental concerns, some artists bridle at NFT perks because of their inherent exclusivity and transactional nature.
Rebecca Arango, aka Oddnesse, thinks the tactic could perpetuate what she views as a deeper problem underlying the tenuous financial situation that many musicians find themselves in: fans have lost the human connection they once had with the artists behind the music they love.
"It's like the music just comes and goes and it'll always be there, and if one artist goes broke and gives up, there's always another one where that came from," she said.
But she concedes she may be fighting an uphill battle.
"I'm still going to advocate for the [intrinsic] value of the songwriting and the records," said Arango. "[But] if people are really into owning these digital tokens, I'll have to get with the program."
From Your Site Articles
Related Articles Around the Web
Sam Blake
Sam primarily covers entertainment and media for dot.LA. Previously he was Marjorie Deane Fellow at The Economist, where he wrote for the business and finance sections of the print edition. He has also worked at the XPRIZE Foundation, U.S. Government Accountability Office, KCRW, and MLB Advanced Media (now Disney Streaming Services). He holds an MBA from UCLA Anderson, an MPP from UCLA Luskin and a BA in History from University of Michigan. Email him at samblake@dot.LA and find him on Twitter @hisamblake
College was not Chris Webb's thing, so at 18 he took an internship at Oppenheimer and launched his career in finance.
While working Wall Street at investment bank Bear Stearns and then Lehman Brothers, he continually found himself drawn to the tech sector.
Eventually, the New York high life was getting him down, and Chris returned home to Los Angeles where his mom had invested in a restaurant that's now a successful chain, Tender Greens.
Chris learned about the pain points the restaurant was experiencing. Inspired, he combined his knowledge of tech to help restaurants avoid the onerous fees required of services offered by the likes of GrubHub.
Chris and his co-founder, Eric Jaffe, built ChowNow, an app and online ordering system for restaurants, in 2011.
Now, the L.A.-based company has 450 employees with investments from Upfront and 3L. Incidentally, I'm a limited partner in both those funds, so that makes me an investor in ChowNow.
Chris Webb is the co-founder and CEO of ChowNow. Previously, he had a career on Wall Street at investment bank Bear Stearns and Lehman Brothers.
dot.LA Sr. Podcast Producer & Editor Laurel Moglen contributed to this post.
From Your Site Articles
Related Articles Around the Web
Spencer Rascoff
Spencer Rascoff serves as executive chairman of dot.LA. He is an entrepreneur and company leader who co-founded Zillow, Hotwire, dot.LA, Pacaso and Supernova, and who served as Zillow's CEO for a decade. Through his startup studio and venture capital firm, 75 & Sunny, Spencer is an active angel investor in over 75 companies and is incubating several more.