mewe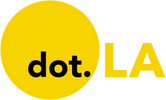 Get in the KNOW
on LA Startups & Tech
X
mewe
Photo by James Opas | Modified by Joshua Letona
"Moves," our roundup of job changes in L.A. tech, is presented by Interchange.LA, dot.LA's recruiting and career platform connecting Southern California's most exciting companies with top tech talent. Create a free Interchange.LA profile here—and if you're looking for ways to supercharge your recruiting efforts, find out more about Interchange.LA's white-glove recruiting service by emailing Sharmineh O'Farrill Lewis (sharmineh@dot.la). Please send job changes and personnel moves to moves@dot.la.
***
Aspiration, a sustainable financial services company, appointed former Tesla director Tim Newell as its first chief innovation officer. Prior to leading teams at Tesla, Newell also worked under the Clinton Administration as a deputy director for policy in the White House office of science and technology.
All-electric vehicle manufacturing company Phoenix Motorcars hired industry veterans Lewis Liu as senior vice president of program management office and business development. Phoenix also hired Mark Hastings as senior vice president of corporate development and strategy and head of investor relations.
Counterpart, a management liability platform, welcomed Claudette Kellner as insurance product lead and Eric Marler as head of claims. Kellner served at Berkley Management Protection as vice president, while Marler previously served as an assistant vice president at the Hanover Insurance Group.
Legal tech and eDiscovery veteran Mark Wentworth joined compliance software company X1 as external vice president of sales and business development.
Sameday Health, a testing and healthcare provider, named Sarah Thomas as general counsel. Thomas previously served at digital health company Favor.
MeWe, an ad-free and privacy-first social network, tapped the co-founder of Apple Steve Wozniak to its advisory board, and co-founder of Harvard Connection Divya Narendra to its board of directors.
Internet marketplace Ad.net, welcomed former Interpublic CEO David Bell to its board of directors.
Science and technology company GATC Health, appointed addiction specialist Jayson A. Hymes as a new advisory board member.
AltaSea, a non-profit organization that aims to accelerate scientific collaboration, added South Bay philanthropist Melanie Lundquist to its board of trustees.
Correction: An earlier version stated Divya Narendra was added to MeWe's advisory board.
From Your Site Articles
Related Articles Around the Web
The new chief executive of MeWe, the social network that billed itself the anti-Facebook, wants to lure in Hollywood talent — and is eyeing advertisers.

The move, steered by veteran tech and Hollywood executive Jeffrey Edell, is a departure for the Los Angeles company, which promises users it'll protect their privacy and prohibit manipulative algorithms with an ad-free network.
"I want to stay true to the privacy and those efforts, but I don't think it makes sense personally to be the quote anti-Facebook publicly," said Edell, who most recently was president of the entertainment and licensing company WTG Enterprises.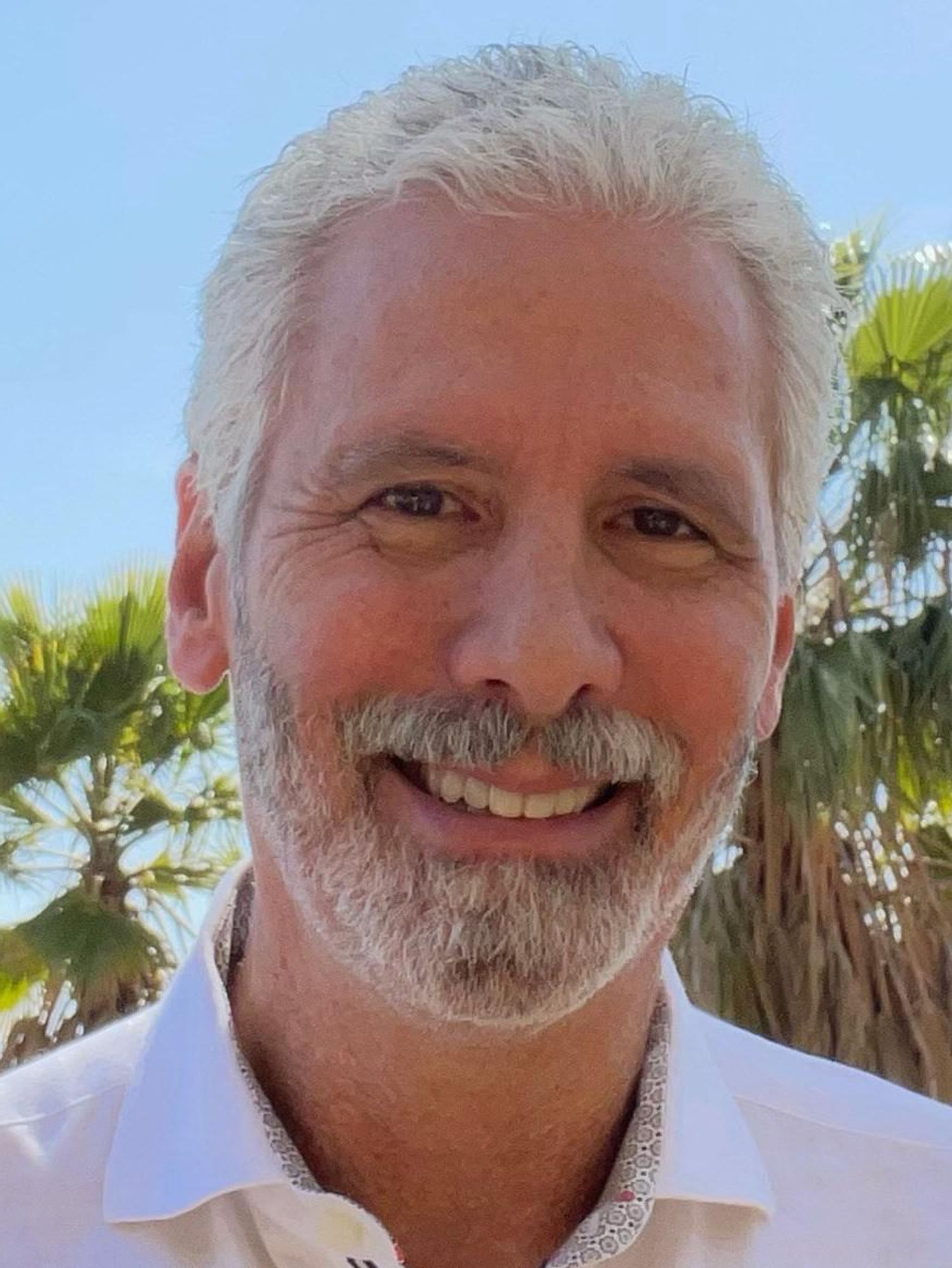 MeWe chief executive Jeffrey Edell
Since replacing founder Mark Weinstein — now the company's "chief evangelist" — last week as the network's chief executive, Edell has already signed on the comic duo Cheech Marin and Tommy Chong, better known as Cheech & Chong, to help promote the site.
"What I want to do is make the experience at MeWe an experience of chat and socializing around content, whether it be voice content like music or content that you would see documentaries, niche-based content, things like that," Edell said. "It would be really cool to have the ability to Chromecast or Rokucast, if you will, content that we would licensed or in our control and be able to have chat groups and socialize in and around that content."
The former chairman of Intermix Media, the parent company of MySpace, and a longtime executive for media distribution and licensing companies, Edell said he will use his Hollywood connections to build up partnerships. He noted that MeWe is already in talks with A-level talent.
About 17 million users are signed up worldwide for the free version of MeWe, about half in North America. The Culver City-based site appealed to some of those users by selling itself as privacy focused, with a "Privacy Bill of Rights" that vowed not to manipulate, filter or change newsfeeds or use facial recognition technology.

It kept those protections.
Unlike Facebook or Twitter, MeWe's revenue comes from subscribers who pay a monthly or annual fee to talk with a camera, access private chat rooms and get free emojis and other perks. Weinstein told dot.LA in March that the social platform makes $1 million each month from those subscribers alone.
Weinstein wouldn't disclose how many users pay for their accounts, but said 95% use the free version. MeWe has raised about $24 million from "high net-worth individuals," Edell said. And it's seeking another $20 million of funding from venture firms as it looks forward to creating new offices in a post-pandemic world.
Edell vowed to "stay true to the concept of privacy and security and protection of people's personal information." But, he says, he's open to partnering with advertisers to "give people the opportunity to make choices of what it is they want to see, listen to and do."
Until recently, the social network has relied on users' discontent with big social networks like Facebook to grow its base. When Facebook rolled out new WhatsApp privacy policies in January, upset users flocked to MeWe. The site gained 2.5 million users in one week. Some observers said it became a haven for anti-vaxxers and extremists.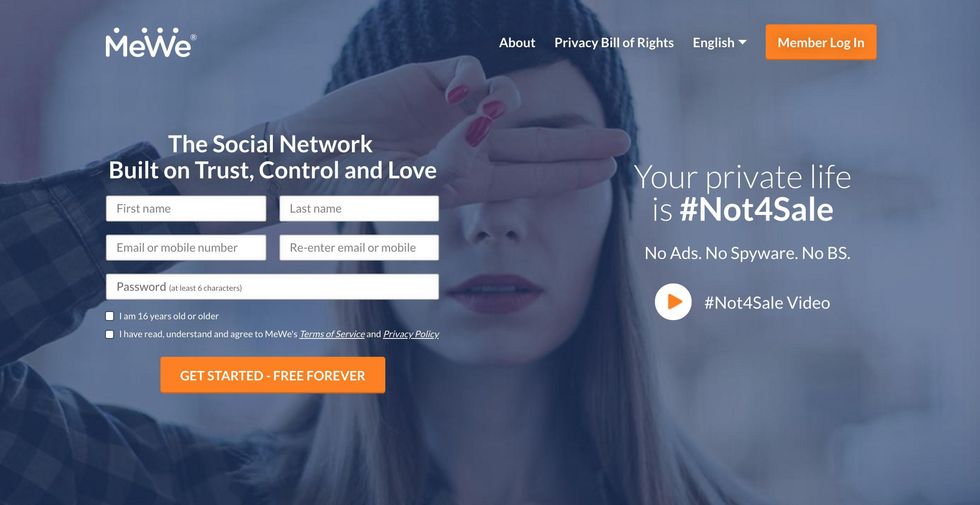 Edell wants the site to appeal to users widely and while continuing to moderate content, although he didn't say how.

"If you're going to have crazy theories, again as long as you're not damaging to people, you're not pointing a gun at Obama's head, you're not raiding the Capitol to get to Nancy Pelosi... then a person should be available to be as silly as they want and they can not make sense or make sense, just don't cross the line," he said.
"The subscription model is going to stay," Edell said. "And there won't be a situation where I know exactly how you behave, so I send you an advertisement to buy Nike shoes and get creepy like that, but I'm thinking there has to be a way – as we move towards the future – to give you the option to figure out what it is you want, and then give you a place within the platform you can go and get it," he said.
For instance, he said, members might be able to opt into stores or groups with advertisers. That strategy will be key, he said, if it's to make a dent in Hollywood, where studios and talent alike depend on social media.
"We just have to be more sensitive towards the entertainment community and the people that are going to be on that platform and not create conflict," he said. "That doesn't mean we still can't be different."
From Your Site Articles
Related Articles Around the Web