brud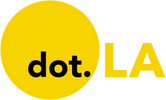 Get in the KNOW
on LA Startups & Tech
X
brud
Lil Miquela, the computer-generated virtual influencer designed and operated by L.A.-based Brud, dropped her third in a series of five NFTs last week.
The five-part "Venus" series is the latest step in Brud's mission to create not just a new type of media company, but also to build what many technologists consider the next iteration of the internet.
Brud (rhymes with 'spud') was co-founded in 2014 by Trevor McFedries, who considers himself a creative entrepreneur. A former professional DJ and longtime computer coder, before launching Brud he was an early hire at Spotify, where he was brought in to bridge the gap between technologists and creatives. McFedries has since built Brud into a company of about 35 employees with a valuation around $144 million.
"Non-fungible tokens" are certificates of ownership that use blockchain to verify the provenance and ownership of digital assets, including artworks, songs and video clips. For the "Venus" series, each token is tied to an underlying digital artwork that can exist as a standalone piece or as part of a collection that will roll out over the next several months.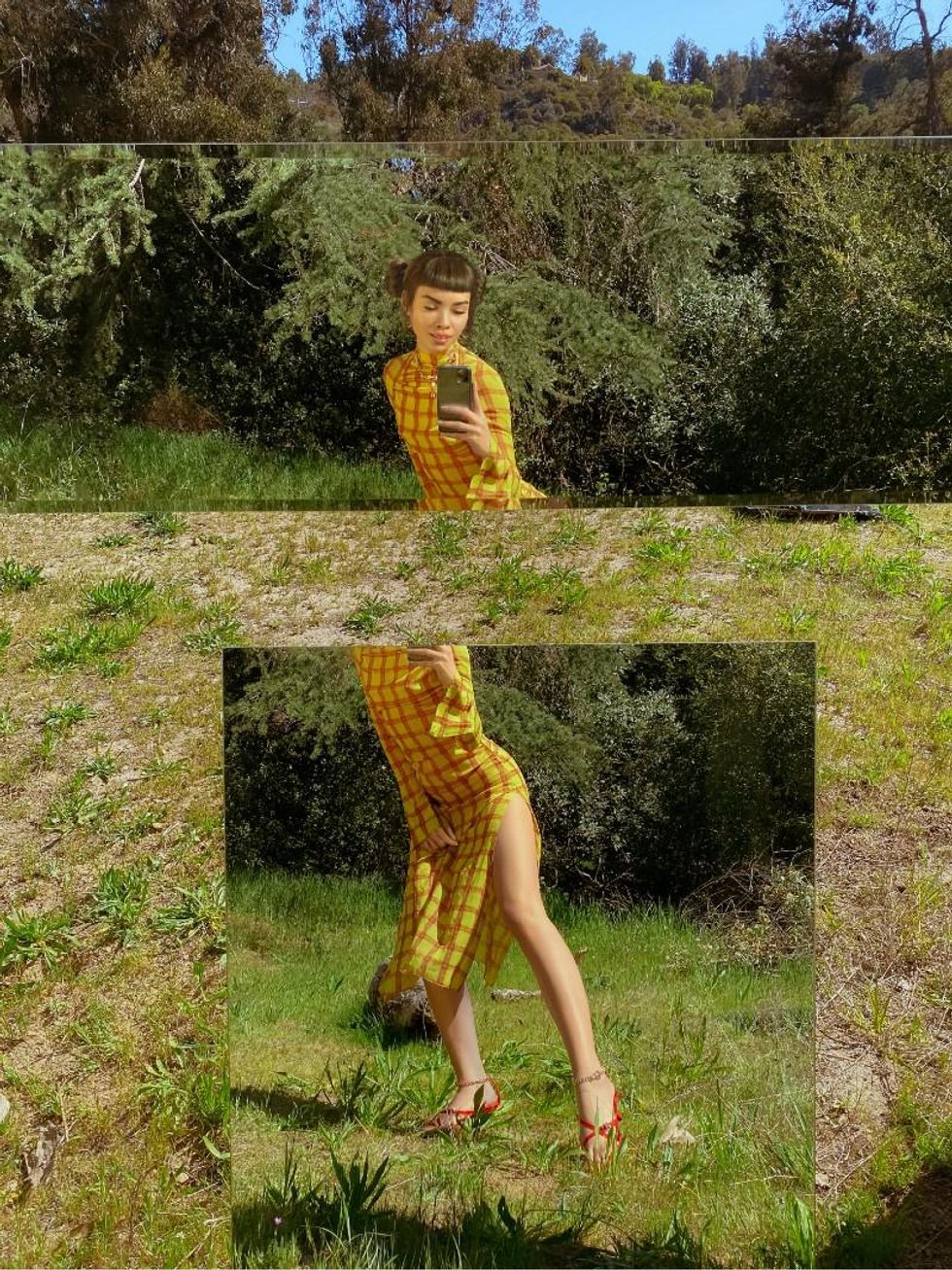 Lil Miquela is a new sort of media property.
Just as NFTs are a new type of asset, Miquela is a new sort of media property. She is a 19-year-old, socially conscious and perpetually hip animated character who inhabits the internet and straddles the line between fiction and reality. She interacts with her millions of fans from China to Brazil via social media comments and posts, peddles products and never gets tired.
Critics have derided Miquela and other virtual influencers for perpetuating unrealistic standards of beauty and coolness, for potentially stealing jobs from real humans and for injecting uncertainty into what is and isn't true on the internet. Yet to her fans and creators, she is a racially ambiguous champion of progressive causes that impact the real world.
Miquela's creators hope to use her power to set the tone of how the internet evolves. They envision a next-generation, decentralized web, of which NFTs are an early example.
Called Web 3.0, it relies on digital cryptography to take control of data – and the ability to profit from it, whether via service fees, ads or otherwise – away from gatekeepers like Facebook, Visa and Amazon, and transfer it to automated systems that, in an ideal state, are perfectly trustworthy and safe.

Through technology like blockchain, Web 3.0 proponents like McFedries see a future where people own and control their data and digital identities.
Backed with ever smarter AI, McFedries imagines an internet that offers highly personalized experiences and melds digital and physical worlds, such as how NFTs bolster the real-world value generation of digital goods.
dot.LA spoke with McFedries and his chief content officer, Nicole de Ayora, who leads the Miquela NFT project, about how the "Venus" series fits into Brud's larger mission, their vision for enabling Web 3.0 and how their flagship character fits into that future.
This interview has been edited for clarity and brevity.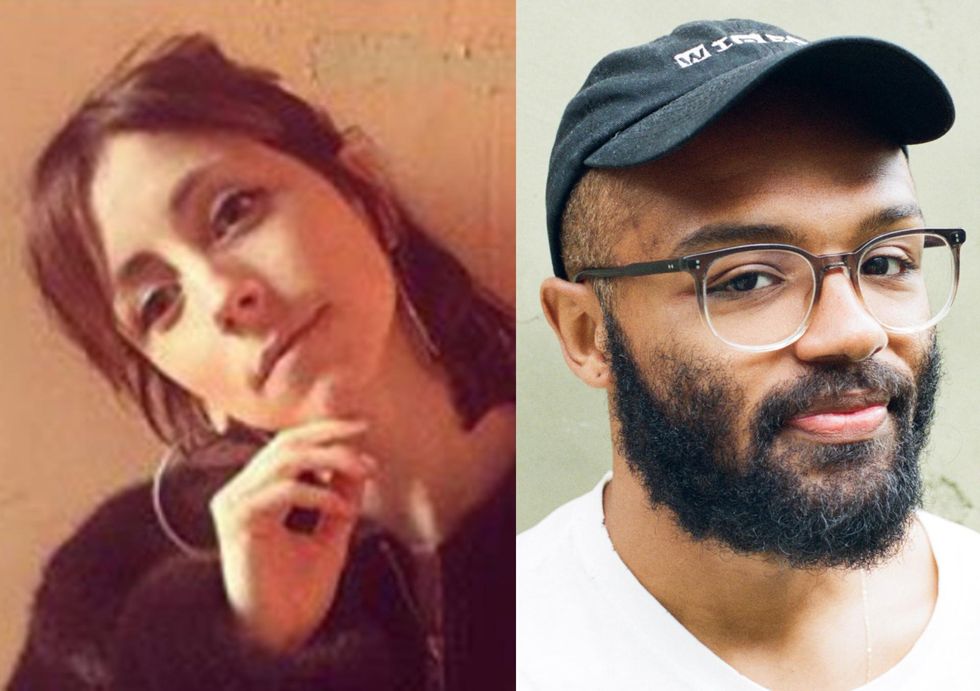 Brud founder Trevor McFedries (R) and Chief Creative Officer Nicole de Ayora.
dot.LA: How would you explain Lil' Miquela in simple terms?

McFedries: Miquela is a cartoon character that young people have fallen in love with, not on television, but on social media.
And how would you explain what Brud is in simple terms?
McFedries: I would say Brud is a modern Disney or Marvel that tells stories, not on television, but rather primarily on social media.
What about Web 3?
McFedries: Web 3 is the next evolution of the internet, which tries to recreate a relationship that improves on both the television era, and the early internet era, by saying, 'We're going to enable fans of media to both individually own that media, and be able to access all of the media that's created.' So it is scarce, and available to all, as crazy as that sounds.
How does this NFT series fit into your guys' vision of what Lil Miquela represents in terms of this evolution of media?
de Ayora: We wanted to use this special edition NFT series to explore the larger themes of Brud and Miquela. At our core we're a studio that entertains people through transformative and futuristic storytelling. We build story worlds that fit between reality and fiction, with the mission to develop narratives that allow Miquela to connect meaningfully with her global audience. We want to build radical and accessible entertainment for new generations, and what that means is looking at innovative models for connection and community and what those will look like in the future. Our belief is that creator and fan will be much more intertwined and NFTs and community ownership of the NFTs are the first step towards something that's more meaningful. This drop is a way of developing bonds through this community via that ownership, and a stronger bond between Miquela and fans.
Who are the people working behind the scenes on Lil Miquela?
McFedries: A ragtag collective of engineers, artists, philosophers, storytellers and other folks that want to realize this dream.
Where do you see this headed?
McFedries: Our dream has always been to tell stories that can captivate people globally, and nudge them into being more empathetic or tolerant people. Miquela's journey is really one of otherness. Even in the stories we've told so far, we've built a community of people who have found an ally and an inspiration in Miquela that's encouraged them to continue to be different and to, kind of, accept and embrace who they are. I think our journey with this next evolution is to say, 'Hey, here's an opportunity to take what we've done and grow [it] bigger and better, introduce more characters, and continue to share stories that are both entertaining, but also really fulfilling.' That's really the dream.
What's your opinion of the biggest obstacles to more widespread utility of blockchain and the value it enables?
McFedries: We've spent a lot of time on the network layer, really carving out a technology that will allow applications to be built, and we're just seeing the first applications built on top of blockchain. Not that long ago, all you could really do is speculate, and then DeFi [decentralized finance] introduced the ability to do financial things, but finance isn't that intriguing for most of the world. The ability to create and access media on chain is really intriguing and it's opened things up quite a bit. I think as you see more applications, you're going to see more people interfacing with blockchains and Web 3.
de Ayora: What we've seen happen within digital art over the last three months is a great example of that. Places like Foundation and Zora began to really elevate the conversation of how artists could benefit within the NFT and blockchain space. And then the dialogue exploded. As we start to see more and more applications within the space that are relevant to the communities that we live within, whether that's the millennial creator community, or the music community, with platforms like Audius, we'll begin to find more and more of an audience and people adopting the systems. Usability is a factor, but I think it's really more just use cases and applications.
With this NFT series, what would you consider a success?
de Ayora: One is that we're able to show off the incredible work of the team that supports Miquela, so that people are able to see their talent and their creative vision beyond Miquela's day-to-day life and output. The second is that we're able to show how Miquela's story is greater than what they're seeing in her day-to-day life. Miquela and her journey as a robot in our world has a lot of allegorical qualities that could potentially create a lot of introspection or thought that happens beyond people's interaction with her content. I'm hoping that this series creates a lot of curiosity and wonder around these existential themes. And the third part is that I hope that people see that Brud and our team are entering into the NFT and crypto space thoughtfully, that we're creating a foundation for our company within blockchain that is meaningful and is driven by our community and our connection with our community more than driven by quick cash wins. We want to use NFTs in this space to transform storytelling, and to continue to create meaningful paths forward for those who are already a part of Miquela's fandom but also people that are just being introduced to her for the first time.
What are you excited to work on next?
McFedries: There's an opportunity to create new governance models for creating media that would enable both the creators and the fans to not have to live in silos, as they have in the past, but kind of live in a more synergistic, collaborative way. Often you have creative or media companies mining data or talking to fans trying to figure out what they want, but there's a world where you can bring them into the fray and really make them a part of the universe that you're creating. I think that's what we're going to explore with the DAO [distributed autonomous organization] model and some of these things we're exploring with Web 3.
This story has been updated with a corrected title for Brud Chief Content Officer Nicole de Ayora.

The virtual influencer Miquela Sousa, aka Lil Miquela, whose rise has garnered equal parts uproar and admiration, continued her foray into NFTs on Wednesday with part two of a five-part series that promises to "tell a special story over time."
Brud, the L.A. startup behind Miquela and a handful of other characters with fully fledged digital identities across social media, is doing the free drop to hype up their superstar avatar and expand her narrative. An announcement from the company said the underlying artwork, called "Unseen by eyes but forged in stone," can exist as a standalone piece or as part of a collection that will roll out over the next several months.
Brud appears to be gamifying the collection of tokens to unlock a unique, surprise reward.
"This NFT is part of a larger series featuring Miquela," the company wrote in a Google doc linked in Miquela's tweet announcing the drop. "Each NFT in this series serves as a piece to a larger puzzle. Each piece will work together to tell a special story over time. The only way to access the story before anyone else is to own each NFT and connect them together along the way."
New NFT drops NOW! First 1500 people to reply to THIS TWEET with their wallet address will BE BLESSED and the FULL… https://t.co/7XZdblfZbd

— lilmiquela (@lilmiquela) 1617814863.0

Users could claim one of the available 1,500 NFTs by replying to Lil Miquela's tweet with the address to their crypto wallet.
Brud, valued at $144 million, said it will deliver the tokens within 24 hours. Users had to agree to let the company contact them in the future for marketing purposes.
Within three hours the post had received nearly 4,000 comments and been retweeted over 1,600 times.
Upon validation of users' addresses, Miquela's Twitter would post a response.
"Obsessed with u, there's 1481 left!"
"We're making history, TYYY!! there's 1377 left!"
"We're making history, TYYY!! there's 1203 left!"
And so on.
Since debuting on Instagram in 2016, Lil Miquela has picked up three million followers and sponsorship deals from the likes of Supreme and Barney's. Her curated digital identity ostensibly makes her less of a risk than human influencers for brands.
Last year, the digital teenager was estimated to have earned more than $12 million. She's repped by CAA, alongside many real celebrities, and has appeared on a billboard in Times Square.
In November, Brud released her first NFT, tied to a digital artwork entitled "Rebirth of Venus" that sold via SuperRare for 159.5 Ether. At the time, that was worth about $82,000; Ether's value has since nearly quadrupled. The winning bidder of that token appears to be linked to crypto investment fund Divergence Ventures, based on the link in the buyer's SuperRare profile.

It has been a common refrain as NFTs have gone mainstream: the investor behind last month's headline-grabbing $69 million NFT tied to a digital artwork by Beeple also had a financial interest in propping up the legitimacy of cryptocurrency.
The latest Miquela offering is part of an ongoing spree of creative NFT offerings that provide buyers more than just a certificate of digital ownership tied to the blockchain. It also expands the storyline of a 19-year-old who blurs the lines between fantasy and reality as a racially ambiguous, socially conscious teenager.
Jordan Fudge – Black, openly gay, and only 28-years old – recently closed one of the largest venture funds in Los Angeles history, which he runs out of a lavish Bel Air mansion. He has raised nearly a billion dollars in dry powder from a reclusive billionaire in Germany, who he got connected to through his personal trainer.
In a notoriously clubby and homogenous industry with few people of color, Sinai Capital Partners Managing Partner Fudge sees standing out from the pack as a major edge.
"We can be ourselves and leverage our youth in a way that makes founders feel excited to share their ideas with us and feel like they won't be rejected for having something that comes out of left field," Fudge said. "We understand certain concepts a little bit more quickly because typically the market they're trying to address is people like us."
Sinai Capital Partners has raised $600 million, $500 million of which will go towards the tech-focused Sinai Ventures and the rest to fund movies and television shows at New Slate Ventures. All told, Sinai will now have $800 million in assets under management, vaulting it into the upper echelon of L.A. venture funds.
The news touting the raise as the largest in Los Angeles history was announced in a terse press release last month but received scant attention, perhaps because Fudge does not travel in the usual VC circles or because he says he has deliberately avoided the spotlight.
"We preferred to stay under the radar until we had some real results and a track record," Fudge said.
In something unheard of in the tech world, Fudge does not have a LinkedIn profile.
"To me, LinkedIn encourages a rather shallow, artificial type of networking," he said.
But Fudge is hardly shy. He shares shirtless selfies in his home gym or pictures of yachts and sports cars to his nearly half a million followers on Instagram. Earlier this year, he co-hosted a tony fundraiser at his home for Democratic presidential candidate Pete Buttigieg with Empire writer/director Lee Daniels. He also serves on the board of the LGBTQ advocacy group, GLAAD, and was a young associate director at the Metropolitan Opera until last year.
Instead of the sleek corporate offices in Santa Monica most venture firms operated in before the pandemic, Fudge runs Sinai from a $9 million mansion tucked in the hills of Bel Air, furnished in all-white with a grand staircase and backyard pool.
"We chose it over an office because we don't like working in traditional office spaces," he explained. "We've had founders stay there when they're in L.A. for meetings and in better times hosted events and fundraisers."
What also makes Sinai unusual is that all of its capital comes from a single limited partner. Asked who that person is, Fudge said the individual prefers not to be named. "We don't comment on our LPs out of respect for their privacy," he said.
Then, he volunteered that the LP is a German billionaire who made his fortune as a founder of enterprise software conglomerate SAP and has a family office called Eagle Advisors.
A quick Google search reveals the billionaire is almost certainly Hans-Werner Hector, ranked as the 945th richest man in world by Forbes with an estimated $2.4 billion fortune.
The head of Eagle Advisors, Ekkehart Hassels-Weiler, has been known mostly for his lavish real estate purchases on both U.S. coasts. He bought four penthouses totaling $120 million in New York starting in the mid-2010s and last year reportedly purchased a Benedict Canyon spec mansion with his new husband for $43 million.
In 2015, after an uninspiring post-college stint at 21st Century Fox, Fudge met Hassels-Weiler through their personal trainers who happen to be brothers.
"We'd often see each other at the gym in L.A. near where the family office is based," Fudge remembers. "When I left Fox, I intentionally started scheduling sessions at the same time as him to get some face time and pick his brain. I finally asked him if he had hired anyone to look after tech, media, telecom and he hadn't due to their focus on energy and real estate."
Fudge pitched Hassels-Weiler on the graphics processing chip manufacturer NVIDIA Corporation and the timing turned out to be perfect. The stock more than tripled in a year, a return that led to Hassels-Weiler bringing Fudge on as an associate.
"I developed sort of an in-house private house venture capital fund for them, which was then spun out into what is now Sinai," Fudge said. "We started with them seeding us with one hundred million and did really well with that."
The biggest breakout from the 85 startups Sinai has invested in so far is Pinterest. The fund came in relatively late in Pinterest's 2017 Series H at a post-money valuation of $12.3 billion. The company went public in 2019 at a lower valuation of $10 billion, but Pinterest now has a market cap of more than $40 billion.
Sinai also got in on the real estate service Compass' Series D and the Series A of Ro, the parent company of Roman Health.
Eagle Advisors more than doubled its investment on Fund I, according to sources.
"We were able to use that credibility to continue to raise more capital from them and go later in the life cycle of some of these companies that we're interested in," Fudge said. "Specifically within Los Angeles, there really aren't many funds that are able to write those kinds of checks."
Fudge initially launched Sinai in the Bay Area, but he quickly soured on the tech scene there.
"I found San Francisco to be a monoculture and generally a soulless, unpleasant place to live," he said. "The VC crowd there has a tendency of being rather pompous and the deals we were seeing in the city seemed increasingly overpriced."
In 2018, the firm relocated to Los Angeles. Fudge and Zach White — the partner who helps oversee Sinai Ventures — both grew up here and say they want to invest in L.A. startups, but also companies anywhere that encapsulate the L.A. ethos of tech, entertainment and diversity.
"We're L.A. at our very core," White said. "And the sort of fiber and DNA of our fund is L.A. But we are going to be global in the way that we allocate capital."
Far from a hindrance, White says the fact that he and Fudge are young and Black has helped them get into highly competitive funding rounds. He points to Brud, an L.A company that uses artificial intelligence to create virtual popstars. It secured early funding from Sequoia but Fudge is friends with the founder, Trevor McFedries, and so they were able to get in on the Series A.
"He has no shortage of suitors trying to get into that company," White said. "But I think that us being able to view it from the perspective of someone who's a little bit closer in age and skin color to him really benefited us."
McFedries says he finds Fudge to be "super smart" and a great listener.
"He has a point of view that allows him to recognize opportunities others wouldn't," said McFedries. "And being in L.A. it's been great to have an investor close by."
An Entertainment Fund for Underrepresented Founders
After he graduated from Northwestern University, Fudge got what seemed like a plum gig in 2014, working on digital strategy under co-chairs Dana Walden – now a top executive at Disney – and Gary Newman. As he remembers it, the mandate of his group was figuring out how to make money licensing Fox's vast library of content to Netflix and Hulu without cannibalizing the studio's lucrative television and movie business.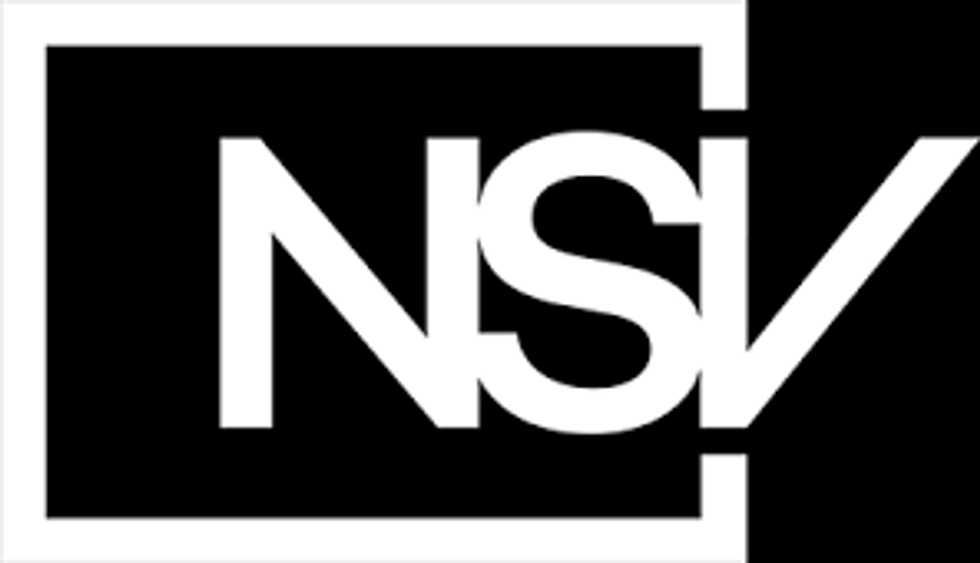 "At the time, legacy studios like Fox were just beginning to recognize the legitimacy of subscription services as existential threats," Fudge said. "Part of the reason I left was I realized there wasn't much more runway for a company like that, a legacy media company owned by a family that sort of is trying to compete with these massive tech behemoths that have deeper pockets and a better understanding of the customer."
Six years later, every big media company is desperately trying to be the next Netflix and Fudge thinks he can use his entertainment and tech experience to both make a sizable return and elevate underrepresented filmmakers.

"There is a huge opportunity for artists that typically wouldn't fare very well within traditional studio structures to be able to make their films and create art that is authentic and resonates with this generation," Fudge said. "They can do that with us because we understand it as first-hand consumers of that content."
Fudge's New Slate Ventures wants to fund projects from underrepresented filmmakers. It has seen critical success backing "The Forty-Year-Old Version," a semi autobiographical comedy mostly shot in black and white from filmmaker Radha Blank that critics have hailed as "bringing a new voice to cinema." The film drew raves at Sundance and was picked up by Netflix.

New Slate is also developing a limited series on junk bond king turned philanthropist Michael Milken written by Terrence Winter of "The Sopranos" and "The Wolf of Wall Street" fame.
Aside from both being a sometimes glamorous yet risky investment, entertainment and tech would seem to have little in common. But Fudge maintains there have never been more similarities.
"The rules are being administered by the same companies and also being rewritten by similar types of people in terms of the founders who are coming to create new companies in a way that I think directors and producers are also looking to create new opportunities in media," Fudge said. "I have a very good understanding of how to make money in entertainment in this new sort of era that we're entering with the streaming wars being what they are."
The entertainment fund is being run by Jeremy Allen, who spent two years as an assistant to WME Chairman Patrick Whitesell.
"We understand how to read a script," Allen said. "We understand what makes a good movie. We understand how to produce something."