m13 ventures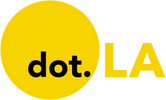 Get in the KNOW
on LA Startups & Tech
X
m13 ventures
A decade-long run-up in startup valuations that came to a screeching halt after the novel coronavirus froze much of the worldwide economy last month could have a silver lining for company founders.

"They can build great businesses but don't have to be chasing a growth rate," said Carter Reum, co-founder of M13. "It can be liberating. We've lived in a world the past few years where an artificially high valuation was nothing more than a vanity mark."
Reum spoke in a dot.LA webinar on the state of investing along with Kara Nortman, a partner at L.A.'s largest venture firm, Upfront Ventures.
dot.LA Strategy Session: Investing in Uncertain Times www.youtube.com
Both invest heavily in consumer companies and pointed out that a softening of direct-to-consumer companies began last year after well-documented stumbles at WeWork, Caspar, and other brands.

"There was a lot of shame around the resets in valuations and now I think that's gone," Nortman said. "I've seen that be liberating for founders."
Reum said he is excited to be able to invest in businesses he sees long-term potential in, but could not justify the lofty valuations they demanded from investors. He says now VCs and founders alike can focus more on creating sustainable companies.
"Whereas growth-at-all-costs was really cool that last few years, the coolest thing going forward is controlled growth-with-profitability," he said.
Upfront and M13 are still deploying capital but knowing their next fund could be harder to raise they are being more conservative. Nortman says Upfront is preferring to write checks in the $3 to $4 million range rather than the $10 million sums it would deploy before the crisis out of its sixth series-A fund. The firm normally invests in one new company a month, a pace that has continued.
"Things are still moving at Upfront," she said, but also added: "There's still a big question about how to price things and how to invest in people you've never met."
Nortman said even after the virus subsides there will be less travel and perhaps fewer gatherings. Asked whether her firm was still planning to host the Upfront Summit, a splashy annual conference that brings over a thousand investors and founders to L.A. each winter, Nortman said to stay tuned.
"We view the Upfront Summit as a permanent endeavor and an important element to the community," she said.
"Everyone just breathed a sigh of relief," laughed Reum.
Speakers Include:
Kara Nortman, partner at Upfront Ventures
Carter Reum, partner and co-founder of M13
Ben Bergman, senior reporter at dot.LA
M13, named after one of the brightest star clusters in the Northern Sky, has considerable star wattage of its own and is decidedly the most L.A. of all the L.A venture capital firms.
Co-founders Carter and Courtney Reum together boast around 170,000 Instagram followers and in more normal times frequently post pictures with celebrities at parties or from their travels around the world. Carter has been linked to dating Paris Hilton, who was interviewed by Courtney onstage at the Upfront Summit in January. Sir Richard Branson is a limited partner in the firm as is Arianna Huffington.
But, now that glitz appears on hold as the brothers grapple with a pandemic that hit right as the Santa Monica early-stage consumer technology firm was in the midst of deploying the $175 million in its second fund. COVID-19 has hurt consumer companies especially hard, including once high-flying brands in M13's portfolio like Bird, FabFitFun, and ClassPass (M13 is also an investor in dot.LA.)
But Carter, 39, says he is intent on finding opportunities in how consumer behavior is changing and intends to raise a third fund next year. "Capital will be harder to get," he said. "We're hopeful that a premium will be put on what we bring to the table."
The brothers founded M13 in 2016 after they sold their spirits business, Veev, for a hefty multiple to a St. Louis beverage conglomerate. They built a reputation of putting in very long hours and expect the same from their employees. And they also share the same enviable resume: Columbia undergrad followed by Harvard Business School topped by a brief investment banking career at Goldman Sachs.
They are also relentlessly polished and on-message. When asked during a February office visit to describe the last time they disagreed about something, they looked at each other and there was a long pause. They were never able to come up with an answer.
Before coronavirus, M13's warehouse-chic Santa Monica headquarters was a bustling hive of activity, filled with people scurrying from meeting to meeting. The firm also has an office in New York a few blocks away from Gramercy Park and a partner, Gautum Gupta, based in San Francisco.
But on March 12th, all the offices closed and workers went home, connected only by Zoom, Slack, and telephones. Before focusing on business, Carter said it was essential to make sure employees had what they needed to adapt to the new reality.
"We said we didn't want to talk about anything related to work until we had the people thing settled," Carter said.
He said it was important to realize the uniqueness of the situation. Many employees are preoccupied with worrying about loved ones and are filled with anxiety. Some know multiple people who have died.
"This is different from running a remote culture when things are great," he said.
M13 set up a #CoronaCare slack channel focused on how to take care of people during the crisis. Carter says it's more important than ever for leaders to be very clear about what they expect and to formalize processes because it is impossible to walk over and chat with someone at their desk.
"You have to get in the habit when you finish a call with someone where you agree on next steps," he said.
M13 prides itself on its culture and the Reums still want to maintain it as much as possible when everyone is working remotely. They also wants people to still look forward to "going" to work everyday, even when they are stuck at home in their yoga pants.
The firm has been doing two virtual standup meetings per day, with employees dancing or celebrating St. Patrick's Day. There's also a 30-day ab workout challenge and Carter makes it a point to spontaneously make a video call with at least two employees a day to check in on how they are doing.
Beyond the Zooms and Slacks, there is still a fund to deploy and Carter says M13 is actively hunting for deals. It helps that valuations, which had ballooned in recent years, are now coming back to earth.
"In a world where we're all scared it's easy to forget there are opportunities," Carter said. "We are absolutely still writing checks."
Carter and his team are focused on how consumer behavior is changing and what businesses will benefit, and what people will need versus what they merely want. He cites two M13 portfolio companies seeing a rush of interest that he does not think will be short lived.
"Daily Harvest is booming right because people are not able to get food from local grocery stores," Carter said. "Capsule had one of its highest sales weeks because people don't want to go to pharmacies."
Carter does acknowledge that many of his companies will not be as well positioned for the present reality or even the post-COVID world.
"All of us will have companies in our portfolio that will be forced to close," he said.
From Your Site Articles
Related Articles Around the Web
When you're working remotely, more is more.
"There's just no downside to over-communication," said Matt Hoffman, a partner and head of talent at the venture capital firm M13. "It's not one size fits all. There are many different organizations. But the one standard is to always communicate more often, more clearly, and more crisply."
Long before COVID-19 made working at home fashionable and increasingly mandatory, Hoffman tried to instill a strong culture at M13 that thrives even though teams are bicoastal, with offices in Santa Monica and New York and a partner in San Francisco. Hoffman says it is key to still do as much face-to-face contact as possible, especially because M13 is a relatively new firm with many employees who have been together for less than a year. The firm normally holds monthly or bimonthly "dock-in" weeks where everyone comes together in one location.
"That may not be relevant to the current situation but when you do have the opportunity to supplement remote work with real life experiences, try to take advantage of that," said Hoffman.
As more offices go virtual for the foreseeable future, Hoffman lead a webinar Thursday afternoon on how to manage remote teams. He shared some of his biggest tips with dot.LA.
What do you think are the most important things to remember when you have employees who don't see each other face to face?
The first one is to over communicate because so much of traditional communication is nonverbal. You lose that when it's just over email, slack or even on video. Overemphasizing crispness and clarity is so important, even silly things like emojis. Emojis help. They actually provide emotional context to some of the words. For managers, it's about setting clear expectations, checking in regularly for your team and then for regular employees, making sure that everyone is aware of what you're doing
Have you seen an example where something has been adversely affected because you're not in person and not doing that over communicating?
Traditionally there is just a lot of confusion or uncertainty and you don't trust your team. If people don't know what you're up to because you're not there, they create narratives or questions in their head. That's really unhelpful, especially for early stage startups where the pace of work is so quick. You really need to get in lock step.
You guys use Slack a lot. How does it help you?
I think it's valuable for creating that bond that it is just not possible over phone or email. Slack just provides a much healthier way of creating those more informal conversations when you're not in person. Another benefit of Slack is there is a record of it which isn't there when you're talking in person, so being really smart and building up a culture over time where you understand when it's appropriate to do different things is very unique to each company, but it's a really healthy process for companies to figure out. They can build on their onboarding to help new people understand how the culture works. It requires some intentional thought about how you want to communicate. That doesn't just happen by accident, at least in a really high performing company.
What are the pitfalls of Slack?
Other than the random time suck of going on random channels? (laughs) I think the biggest one we with with any kind of online communication is the potential to lose context. Again, you want to over communicate but you want to do in a way where you're not just living your life out of Slack.
Do you tell people sometimes that they should just pick up the phone?
We do. We also do a lot of video conferencing. At some point if you have 30 thread conversation on Slack, it might actually be better just to call up the person.
What are you doing differently at M13 as a result of COVID-19?
We're obviously not convening as a large group anytime soon. We're certainly not having any candidate come into the office. We're doing all our interviewing remotely and even though we're not yet entirely working from home, we wanted to start with candidates because they don't always feel like they have the same power in these decisions. We want to give them the ability to not travel as much. We haven't closed our offices yet. We're small enough that there's not a large capacity and we still think there is real value in the face-to-face work that we do.
From Your Site Articles
Related Articles Around the Web