web3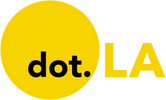 Get in the KNOW  
  on LA Startups & Tech  
X
web3
Courtesy of Spatial Labs
In January, web3 infrastructure and hardware company Spatial Labs landed $10 million in funding led by Blockchain Capital, making founder Iddris Sandu the youngest black entrepreneur to raise a double digit seed round. Marcy Venture Partners, the firm co-founded by Jay-Z also participated in this round.
"Moments like this give more founders and more VCs the confidence to back and be confident in sort of their general investment thesis around focusing on women of color, focusing on founders of color," Sandu expressed. "Moments like this is what makes it worth it and is really what's responsible for breaking down those barriers."
In 2020, Sandu founded Spatial Labs to do exactly that–build a company that is developing technologies that can make an impact globally.
Last year, the Marina Del Rey-based startup introduced its first product, a microchip called LNQ (pronounced link) to the world. Sandu also launched Gen One Hardwear , his clothing line where he embedded the LNQ microchip into each garment.
"What we've engineered is the nutritional facts of fashion," Sandu told dot.LA. "It allows anyone that's either purchasing, has purchased or even is interacting with that item to unlock the nutritional facts around that product."
The startup's microchip acts like a QR code and all you need to do to gain access to the information is tap the LNQ with your phone. Sandu said you will learn about "where it was made, what materials it was made from, where the materials were sourced, whether the item is sustainable or not, and even lets you know if that item is new, or if it was owned by a previous person."
In just a week and a half, Spatial Labs made $150,000 in sales and sold out of all its inventory.
"Now we've been licensing that chip technology to other brands to incorporate into their products," Sandu said.
Though Sandu was unable to share which brands Spatial Labs is currently working with, he said that the price point for each LNQ microchip costs $3 and it can vary depending on the amount the brand needs.
Even though the overall venture funding in the U.S. dropped in 2022 from $337 billion to $214 billion, Black founders were disproportionately hit by the decline.
"Being a founder of color, there is no bull market," Sandu told dot.LA. "It's always a bear market."
In 2022, Black web3 founders raised $60 million out of the $11.9 billion given to all U.S. web3 startups. While this number is significantly higher than the $16 million Black founders received in 2021, the total percentage of the money raised for founders of color remains the same, a staggering 1%.
It's a reality Sandu is familiar with. "You're expected to not have the opportunity to fail or not have the ability to figure things out," he said. "The first time that you launch something you have to almost push yourself to this level of pressure and be perfect."
But Sandu hopes his achievement will help motivate other Black founders and show them that raising capital is attainable.
"We (Spatial Labs) were able to raise during a market like this and that shows people that it's less about the story," Sandu said, "but it's more about the actual product and its global impact that it became so undeniable for them to invest."
Adding that, "they (Blockchain Capital) are the largest VCs in blockchain and they understood just how revolutionary this tech could represent."
In the last two decades, some of the most crucial moments in technology, Sandu said, "have come from strides within hardware." For instance, when Apple launched the iPhone and Mac or when Tesla developed their own vehicles on top of being a software company, they became the standard for other tech companies.
"Today in tech, a lot of diversity looks like affording people of color the opportunity to build these systems that weren't really designed for us to begin with," Sandu stated, "I always love the idea of being able to show the boundaries of where technology could go in respect to color or race, and the only way that I could do that was through creating hardware."
He said Spatial Labs' LNQ is "able to create a seamless way for people to interact with products in a completely unique way, offering more than just sort of like this ethical sustainability factor."
The microchip will allow brands the ability to add loyalty programs directly into their products. One example Sandu shared was, "let's say a brand like Fenty said Rihanna is going to be doing a surprise appearance, but your ticket to get in is this product (embedded with LNQ)."
He added, Spatial Labs' technology is "creating loyalty programs, and immersive storytelling experiences directly into your product."
Photo by Hume
In the past year, musicians including Megan Thee Stallion and Travis Scott have forged their way into metaverse-related businesses by hosting virtual reality (VR) concerts. It's no surprise then that the metaverse, still in its early stages of development, has captured the attention of some of the largest investors over the past few years. And a handful of Los Angeles-based music companies invested in the metaverse are trying to capitalize on the moment. Two such companies are Hume, a web3 record label and music NFT project Blocktones, that creates unique tracks minted on the Ethereum blockchain. We spoke to them to find out if musicians along with the music industry will embrace the metaverse.
Here are the most important takeaways:
Web3 will not replace Web2 because both will continue to exist. 
"You're still gonna have the traditional world of entertainment," songwriter, producer and Hume co-founder Jay Stolar says. "But as more people start spending more time in virtual spaces, and owning virtual goods, you're gonna have more major entertainment and music companies finding a way to bring that(Web3/metaverse) into their world."
With over 100,000 tracks being uploaded to streaming platforms each day, it is becoming more difficult for fans to engage with new content. 
"Consumers and fans don't really feel tied to the song that they're listening to because there's a new viral song on TikTok every week," Grammy-winning producer Gino Borri says. "And it makes music feel cheap like fast fashion."
Music NFTs give fans the connection to artists the way vinyl and CDs did in the past generations.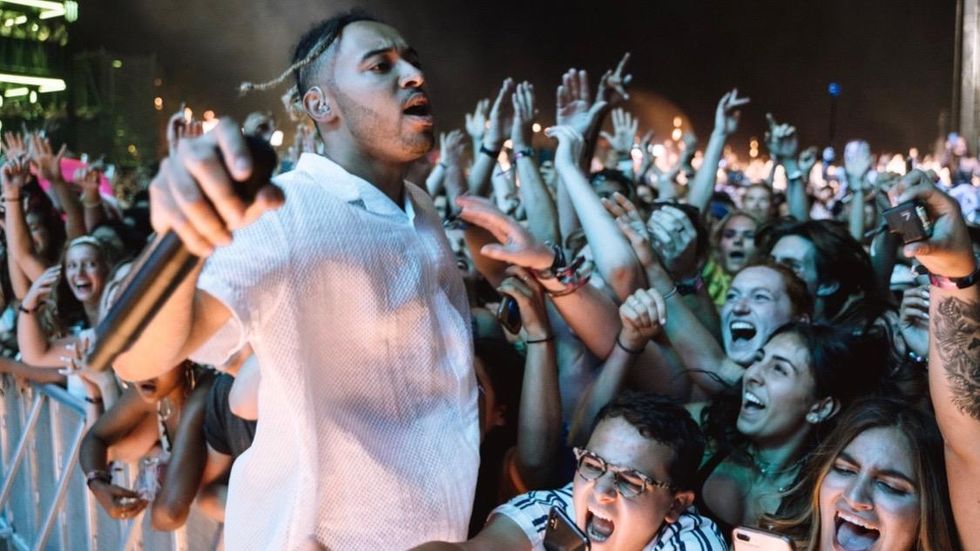 Reo Cragun singing in front of crowd at concert
Hume
"We (Blocktones) really wanted to create something disruptive for the music industry and give people that access again," Borri says. "You may have no music background, but let's say you buy this track and you connect with somebody in our Discord and they're an upcoming artist, and they're looking for a beat," Borri continues. "By owning this beat on the blockchain you essentially are a producer. If they record a derivative on it and put it out and put a track over your beat, you're now a producer on that record."

Web3 has added another layer for fans to interact and consume music from their favorite artists.
"The ethos of web3 is about digital ownership," Borri says. "And we are allowing people to rethink the way you not only collect and consume music, but also what they can do with their music, and how they can activate the music that they own."

Independent artists are reaping the benefits of the metaverse and how it will allow them to grow as a musician.
"I've released over 1000 music NFTs and sold over 1000 of them," rapper Reo Cragun says. "I have a more organic reach than I've ever had which is great because it matters to me to know my community and to know the people who are supporting the music over how many monthly listeners that I have on Spotify."

Photo courtesy of Afterparty
On this episode of the Office Hours podcast, Afterparty co-founder and CEO David Fields joins host Spencer Rascoff to discuss how Web3 has transformed content ownership, what Afterparty offers artists and the future of blockchain-based technology.
Launched in 2021, Afterparty is a Web3 platform that connects creators with their fans through NFTs and live events. Artists including Lauv and Yung Gravy have used the platform for exclusive events and NFT ticketing. Fields said Afterparty can provide artists with new ways to own the relationship with their fans and build sustainable careers.

"What we're looking to be is the template for how artists and creators should really think about Web3 and NFTs," Fields said.
Prior to launching Afterparty, Fields was an analyst for Disney and worked at former Disney CEO Michael Eisner's investment firm, The Tornante Company. His time at Disney—a company known for its enthusiastic fans—showed Fields what a vibrant community can look like. Fields said learning about Etherium revealed the potential for the blockchain to transform the internet. Afterparty is seeking to be part of that transformation by fostering a network of artists looking to build their online fanbase.
"Afterparty is a platform built for creators and artists to take ownership over their content and their fan communities and bring them on chain," Fields said.
But many fans did not initially have a crypto wallet and did not know how to build up their NFT collections. Fields said Afterparty addressed this with the Utopian Collection, which houses 1,500 generative works of art in one space—a setup he compared to an exclusive members club, like the Soho House.
'Fundamentally, what we think fans really crave is access," Fields said. "We've been building technology to enable fans to get that deeper level of access to the creators that are in our community and beyond."
Despite the recent downturn in crypto valuations, Fields is hopeful. He said he believes this is just the initial speculative boom settling down. He believes that the community element Afterparty focuses on is one of the clear use cases for NFTs, which he said sets their work apart from other blockchain endeavors. The NFT serves both as a kind of status symbol, a piece of art and a ticket that grants the owner admission to an online and in-person community, even to clubs and specific events.
"We do events on a fairly regular basis," Fields said. A lot of them take place in Los Angeles. It's such a creator hub. But we've done events in Las Vegas, in New York and Miami, and really bringing together this community and showcasing what is possible with NFTs."
Fields said NFTs are just one way for digital artists to take ownership of their work—an issue that will continue to be a topic of conversation as the blockchain evolves.
"You're seeing a separation of the groups that are actually building for the long term versus some of the stuff that was more short-sighted and short-term," Fields said.
Note: Office Hours Host and dot.LA Chairman Spencer Rascoff is an investor in Afterparty.
dot.la Social and Engagement Editor Andria Moore contributed to this post.
Want to hear more episodes? Subscribe to Office Hours on Stitcher, Apple Podcasts, Spotify, iHeart Radio or wherever you get your podcasts.