web3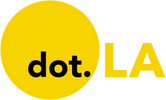 Get in the KNOW
on LA Startups & Tech
X
web3
Shutterstock
It looks like venture deals are stagnating in Los Angeles.
That's according to dot.LA's most recent quarterly VC sentiment survey, in which we asked L.A.-based venture capitalists for their take on the current state of the market. This time, roughly 83% of respondents reported that the number of deals they made in L.A. either stayed the same or declined in the first quarter of 2022 (58% said they stayed the same compared to the fourth quarter of 2021, while 25% said they decreased).
That's not hugely surprising given the sluggish dynamics gripping the venture capital world at large these days, due to macroeconomic factors including the ongoing stock market correction, inflation and Russia's invasion of Ukraine. While startups and VC investors haven't been hit as hard as public companies, it looks like the ripple effects are beginning to bleed into the private capital markets.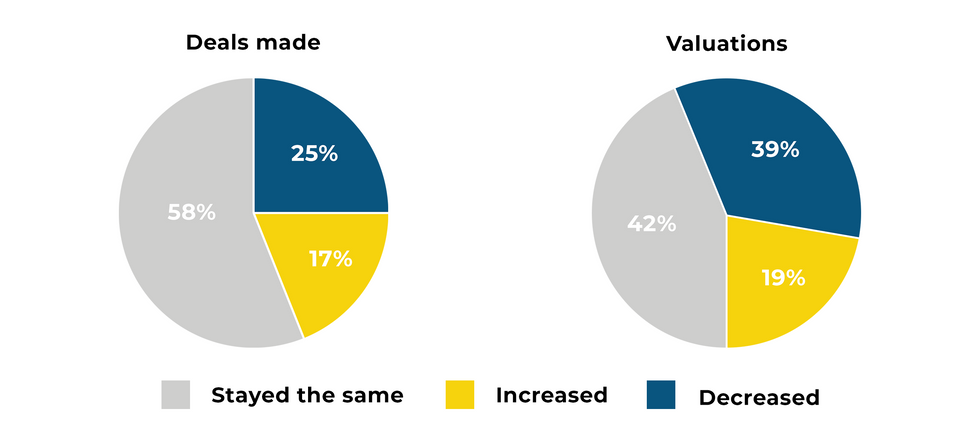 Image courtesy of Hagan Blount
In addition to slowing deal volumes, most investors said they're seeing startup valuations lose momentum, as well: Roughly 81% said valuations either stayed the same or decreased from the previous quarter, with nearly 39% noting a decline.
Should that sentiment continue moving forward, it could spell bad news for startups as far as raising the money they need for growth, investors said.
"If I was a startup right now, I would be making sure I have plenty of runway," said Krisztina 'Z' Holly, a venture partner at Good Growth Capital. "When it looks like there's some potential challenges ahead in the market, it's good to fill your war chest."
Among VC respondents, about 86% said they believed that valuations in the first quarter were too high—one potential reason why deals slowed down in the first quarter, according to TenOneTen Ventures partner Minnie Ingersoll. She noted that L.A.'s growing startup scene features more early-stage ventures, whose valuations haven't come down the way later-stage startup valuations have.
"I would say we are just more cautious about taking meetings where the valuations are at pre-correction levels," Ingersoll said. "We didn't take meetings because their valuations weren't in line with where we thought the market was."
While most respondents said the Russia-Ukraine war didn't have much impact on their investment strategies, some 22% said it did have an effect—with one VC noting they had to pass on a deal in Russia that they liked.
Is There a Flight Out of Los Angeles?
Los Angeles was heralded as the third-largest startup ecosystem in the U.S. at the beginning of the year, behind only San Francisco and New York. Yet nearly one-third (31%) of VC respondents said that at least one of their portfolio companies had left L.A. within the past year. It won't come as a huge surprise that the city of Austin, Texas has been one of the prime beneficiaries of this shift—with roughly half of those who reported that a portfolio company had left L.A. identifying Austin as the destination.

The tech industry's much-hyped "exodus" from California has been widely reported on, especially as more companies have embraced the work-from-home lifestyle and also opted to move their operations to lower-cost cities and states. Most notably, Elon Musk has recently moved two of his companies, electric automaker Tesla and tunnel infrastructure startup The Boring Company, from California to Texas (with both of those firms moving in and around Austin).
"In today's competitive market with lots of capital to invest, we think the next generation of successful VCs are going to be diverse in markets (not just Silicon Valley)... [and] have access to undiscovered founders from everywhere," said one survey respondent.
NFTs Aren't Popular With VCs—But Web 3 Is
"It's the future," according to one respondent. "Buckle up and get on board."
Are NFTs...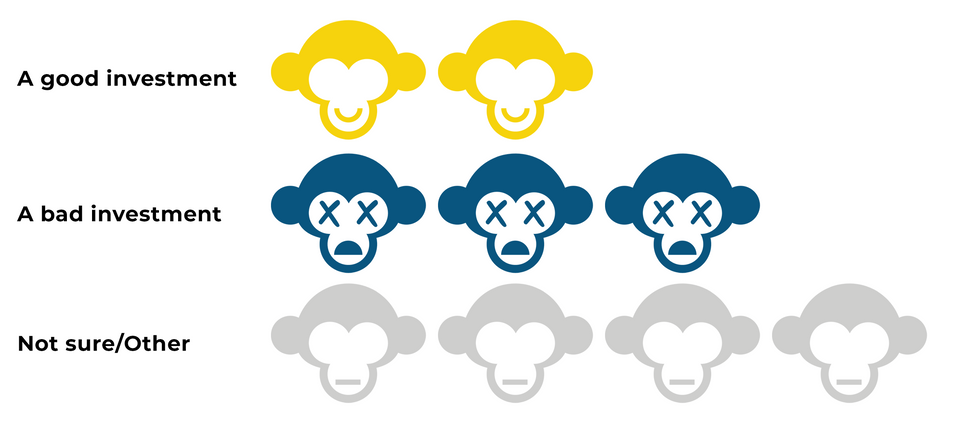 More than 71% of VC survey respondents said they were bullish on Web3—the new blockchain-enabled iteration of the internet, which promises decentralization and a whole range of applications involving cryptocurrencies, NFTs, DeFi and more. It's the same sentiment informing Santa Monica-based VC firm M13's new $400 million fund, which considers Web3 a core piece of its investment thesis.
In Q2 2022, do you expect your portfolio companies to: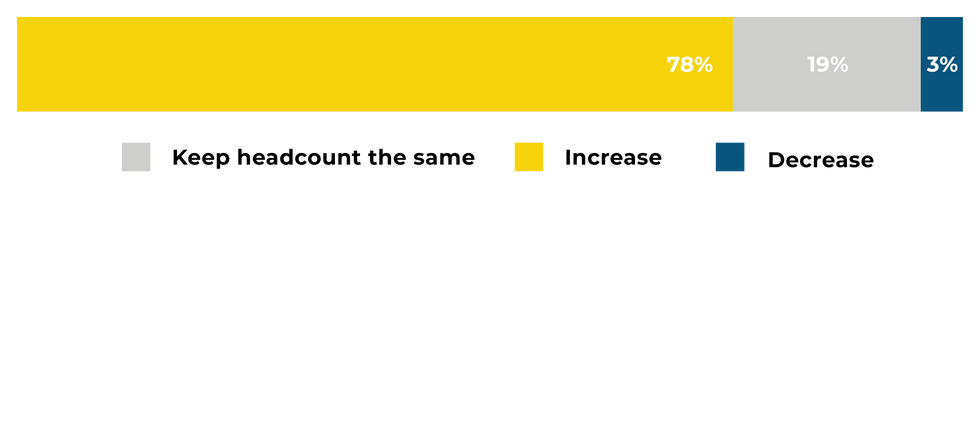 L.A. is home to an ever-growing cadre of Web3-focused startups operating across the realms of finance, entertainment and other industries. But while local investors are willing to pour money into blockchain-related ventures, one segment of the space continues to evoke skepticism: Only 18% of respondents would describe NFTs as "a good investment," while 33% thought they were "bad" investments and 39% said they were unsure.
As in our last survey several months ago, it appears that NFTs continue to divide opinion, with respondents expressing differing perspectives on their value and utility. One referred to them as "get rich quick schemes," but added that the art pieces and social communities that emerge from them may be valuable. Another said that "NFTs as a digital medium are a legitimate thing"—but noted the vast majority are "awful investments with no intrinsic value."

Graphics courtesy of Hagan Blount.
Photo provided by UTA
If you need more proof that NFTs have officially invaded Hollywood, look no further than United Talent Agency's client roster.
The Beverly Hills-based talent agency recently signed Deadfellaz, an NFT collection of 10,000 zombie portraits. UTA counts Larva Labs, the creators behind the CryptoPunks NFT project, as a client, too. Even Coinbase, the publicly traded cryptocurrency exchange, is now part of UTA's portfolio.
The agency's foray into the crypto world shouldn't come as a big surprise. Digital artists are selling NFTs, or non-fungible tokens, for sky-high prices. NFT exchanges like NBA Top Shot have attracted large fan bases willing to shell out money for digital collectibles. And entertainment companies in the music, film and gaming industries have been quick to venture into NFTs—even if there's still plenty of skepticism about the digital assets.
"At first, my instinct was that this would be disruptive of things like art," Lesley Silverman, UTA's head of Web3 and a former fine art agent, told dot.LA. "We as an agency quickly realized that there would be similar innovation around the way we think about the broader media landscape, and that NFTs, and Web3 more broadly, would impact all of them."
Silverman was the first full-time digital assets agent at UTA, which claims to be the first major talent agency to launch a dedicated Web3 practice. Other Hollywood talent agencies have since entered the fray—including rival WME, which recently signed a pair of Bored Ape NFTs.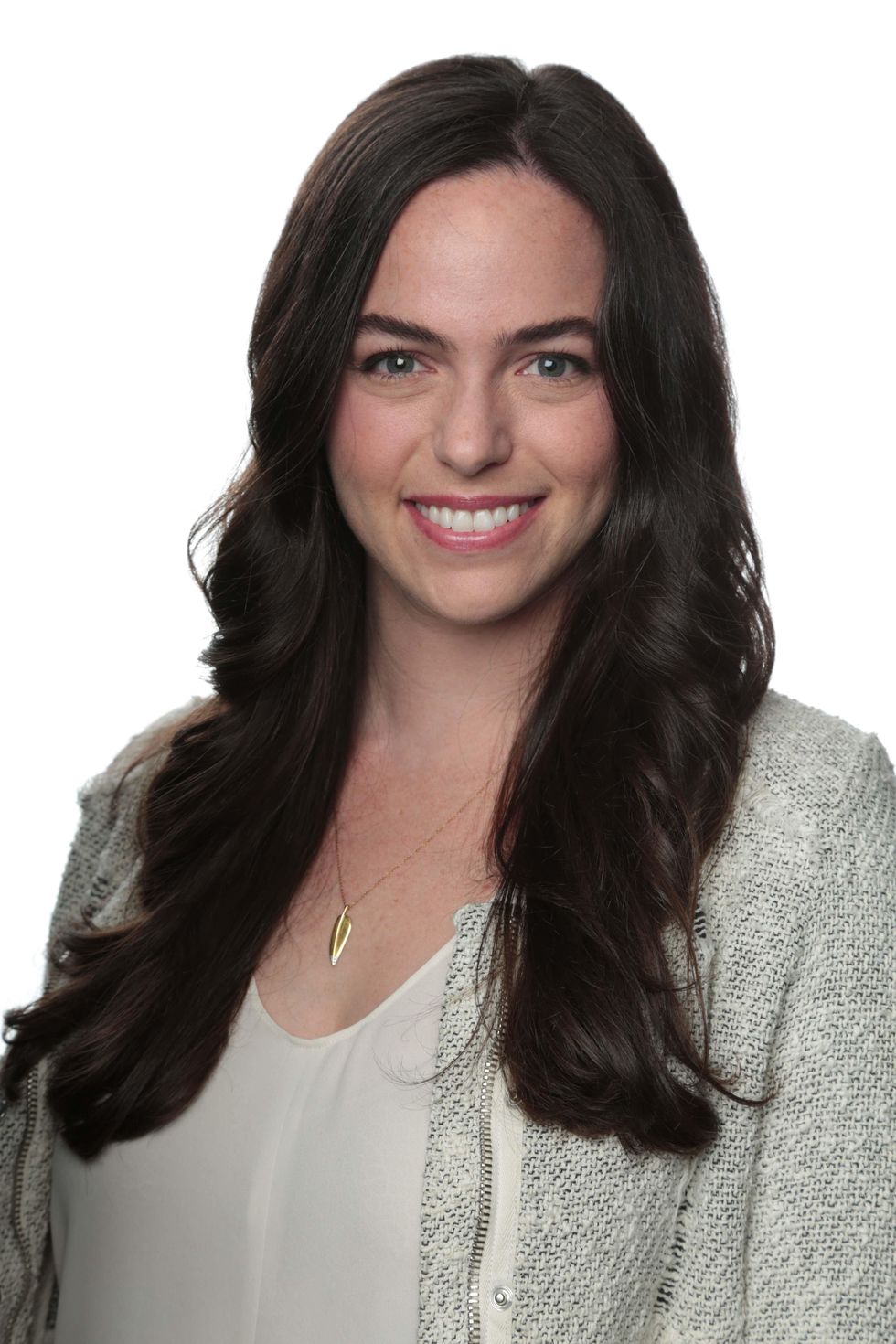 Lesley Silverman, UTA's head of Web3.
Provided by UTA
Initially, UTA aimed to help its existing clients navigate the Web3 world and launch NFT projects, such as a collaboration between Oscar-winning film score composer Hans Zimmer and NFT artist ThankYouX. But the agency soon realized that crypto is blooding a new generation of creators, founders and influencers who could use representation, Silverman said. Her team now helps clients like Deadfellaz secure brand partnerships, merchandising deals and live events—just like how UTA helps build the careers of actors, musicians and other entertainers.
"Our role is really to sit at the intersection of our clients and the things that may seem out of reach," she said. "Their big ideas, their exciting plans—and the folks who they want to be connected to in order to carry those plans out."
UTA has four people across the agency who work closely within the Web3 space, with plans to grow the Web3 group in the coming months. The group has facilitated more than 30 NFT drops, partnerships and other initiatives since launching in early 2021, according to the agency. The division has also worked to build a diverse talent roster, adding female-led projects and creators of color, Silverman said.
With the Web3 landscape constantly evolving, UTA will "remain nimble" when it comes to its NFT strategy, Silverman noted. One approach that's currently resonating with fans is tying digital assets to real-world goods and experiences; indeed, the agency brokered a deal last month that will let Deadfellaz NFT holders create custom Gilson skis or snowboards depicting their own NFT artwork.

"It's measurable that consumers want those things, and we are certainly not going to take that information lightly," Silverman said. "Those are two areas that we will definitely look to expand and advise our clients to pursue."
UTA recently commissioned a survey which found that while only 6% of U.S. consumers aged 16-to-54 have owned an NFT, about 38% want to own one in the future. Though the study's results were bullish about the Web3 space overall, they did identify some obstacles; for instance, many consumers remain concerned about crypto scams and market volatility, or simply don't know how to buy an NFT or what to do with one.
If the crypto industry can reduce those friction points, Silverman believes more consumers will flock to digital assets.
"All of that will lead to just more and more consumers entering into the space and equating digital ownership with how they interact socially, how they participate in communities and how they participate in fandom," she said.
Photo provided by Milken Institute
The U.S. is at risk of being left behind by the world of cryptocurrencies as other countries more quickly embrace digital assets, Coinbase co-founder and CEO Brian Armstrong said Monday.
Speaking at the Milken Institute Global Conference in Beverly Hills, Armstrong noted that China began working on a digital currency back in 2014. But as seen with its tight grip on the nation's internet, the Chinese government has looked to deploy crypto as a means of control, he added—making it all the more important that democracies allow crypto to flourish freely.
"In the free world, this technology needs to be embraced," Armstrong said. "It can be regulated to make it safe and trusted. But the democracies in the free world need to embrace this to have some kind of an answer to other countries trying to lock it down."
The U.S. government's slow pace in deciding how to regulate crypto was a major theme during Armstrong's panel with Cathie Wood, the founder and CEO of asset management firm ARK Invest, and Michael Piwowar, executive director of Milken's Center for Financial Markets. Wood said she "expected more clarity" from regulators by now; the only thing made clear from the federal government so far, she noted, is that cryptocurrencies like Bitcoin are not securities.
"We want our country to do the right thing from a regulatory point of view," she said. "We enjoyed incredible benefits from the birthing of the internet here. This is just the next generation of the internet, so let's get with the program."
Investment in the crypto and blockchain space skyrocketed last year to more than $30 billion, up from $5.4 billion in 2020, according to the consultancy KPMG. Myriad sectors have recently delved into crypto, from automakers to entertainment companies. But there's still plenty of skepticism about the industry—from issues around the environmental cost of mining tokens to concerns about the criminal use of cryptocurrencies.
Although the U.S. has moved slowly, Armstrong said there are signs for optimism. He noted President Joe Biden recently signed an executive order directing federal agencies to come up with a plan to regulate cryptocurrencies. And when Armstrong—who heads one of the largest crypto exchange platforms in the world—heads to Capitol Hill, he's seeing more "pro-crypto" lawmakers on both sides of the aisle, he said.
"It's actually getting harder and harder to meet a true crypto skeptic in D.C.," Armstrong said.
From Your Site Articles
Related Articles Around the Web