m13
M13 is a venture engine that helps emerging founders launch and scale their brand. The company provides capital, mentors, assets and resources new businesses need to succeed. It focuses on Series A Investments.
Barber says her work for M13 has been both interesting and different than her time with Techstars. She shared how she enjoys the opportunity to work with companies both big and small, and how she is able to help large companies narrow their focus, while helping small companies broaden their reach.
Barber works with the Launchpad accelerator to help startups in their earliest stages, as part of a corporate partnership with Pepsi Co. and Proctor & Gamble. She also said M13 is partnering with Pepsi Co. to launch five new companies.
Core to M13 Ventures is a collaborative spirit, she said.
"We're trying to do the hard work here of being able to really, truly unlock the value of what everyone — every single partner and every member of the team — came in the door knowing."
She also shared why she found M13 appealing:
"It's a venture engine focused on the future of consumer that has a big voice in the market, and a big impact on the future of consumer behavior."
For Barber, it is critical to recognize her strengths. She describes herself as "people- and relationship-oriented" and tries her best to use her skills to advance "the thesis of the fund" which "is founders are the best position to help founders."
Barber also highlighted her work as a partner with The Fund LA, which writes $50k checks to L.A.-based startups and entrepreneurs — small and large — that are focused on community building.
Barber shared her personal investing philosophy, her latest work with M13 and her excitement for the future of L.A. tech.
Anna Barber is an investing partner at M13.
"There has to be an emotional connection. And so the process of finding an emotional connection for those founders, to some of the ideas that we developed, it's a messy, human process... I don't believe you can dedicate five-plus years of your life to building a company If you don't have a deep, personal passion." —Anna Barber
dot.LA Engagement Intern Colleen Tufts contributed to this post.
Want to hear more of L.A. Venture? Listen on Apple Podcasts, Stitcher, Spotify or wherever you get your podcasts.
There is a common credo in tech that one should work 20 years as an operator before switching over to the VC side. The young investors you are about to meet flip that assumption on its head as they bet big on everything from livestream shopping to online therapy services.
We asked the region's top VCs in our dot.LA sentiment survey to identify the top investors under 30. Their picks include former investment bankers, consultants and entrepreneurs. Some of the investors are native to Los Angeles while others hail from the Midwest and abroad. All have a vision of Los Angeles as a center of tech.
Among the top talent was Abha Nath, a 25 year-old investor at Wonder Ventures, who invested early in WhatNot, a social ecommerce company that aims to change the way users shop through live video. She's a big believer in the L.A. tech scene.
"This market is well-positioned for success because of its diversity in industry and diversity in thought – something that is demonstrated by the composition of L.A.'s population," said Nath.
Eric Pakravan, a 29 year-old investor at TenOneTen, first got acquainted with L.A.'s tech scene working at the mobile game unicorn Scopely. He has his eye on industries traditionally "underserved by tech, namely hospitality, wholesale and logistics."
Almost all the investors said they're not just looking for the right idea, but for the right founder.
"I hope to increase early stage funding access to startups founded by BIPOC in Los Angeles," said Jawhara Tariq, 28, an investor at M13. (Black, Latino and Latina founders have received just 2.6% of all venture capital funding in 2020, according to a Crunchbase report.)
Below are the top ranked investors, ordered by the number of mentions they received from the VCs we spoke to: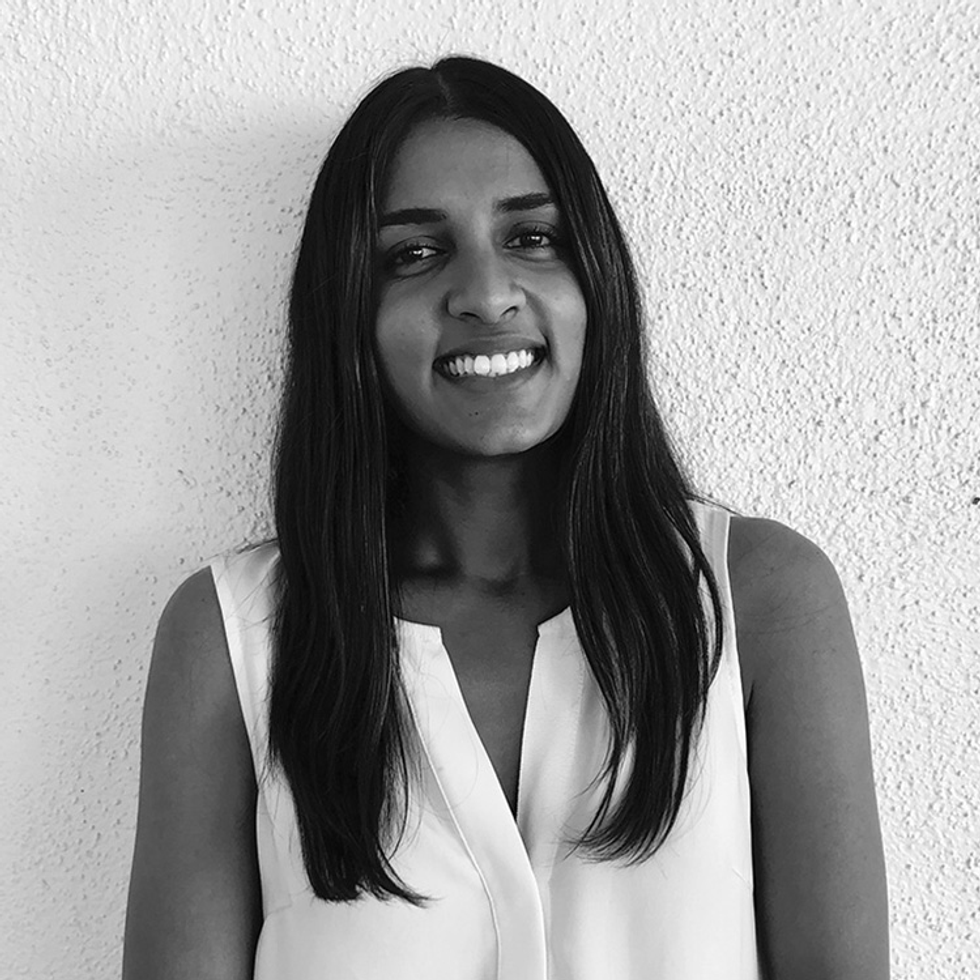 Abha Nath, Wonder Ventures
Abha Nath
Abha Nath is a 25-year-old investor at Wonder Ventures, rounding out seed firm's nimble two person team. She started her career in the Disney Accelerator Program, investing in later-stage companies, including Epic Games, Kahoot!, Brit+Co, and Hoodline. "I largely attribute my break to great timing and luck," she said. She met Dustin Rosen, managing partner of Wonder Ventures, several years ago and the two kept in touch before she joined in 2018. Nath says she is most excited about Whatnot, a social commerce company that is changing the way users shop through live video.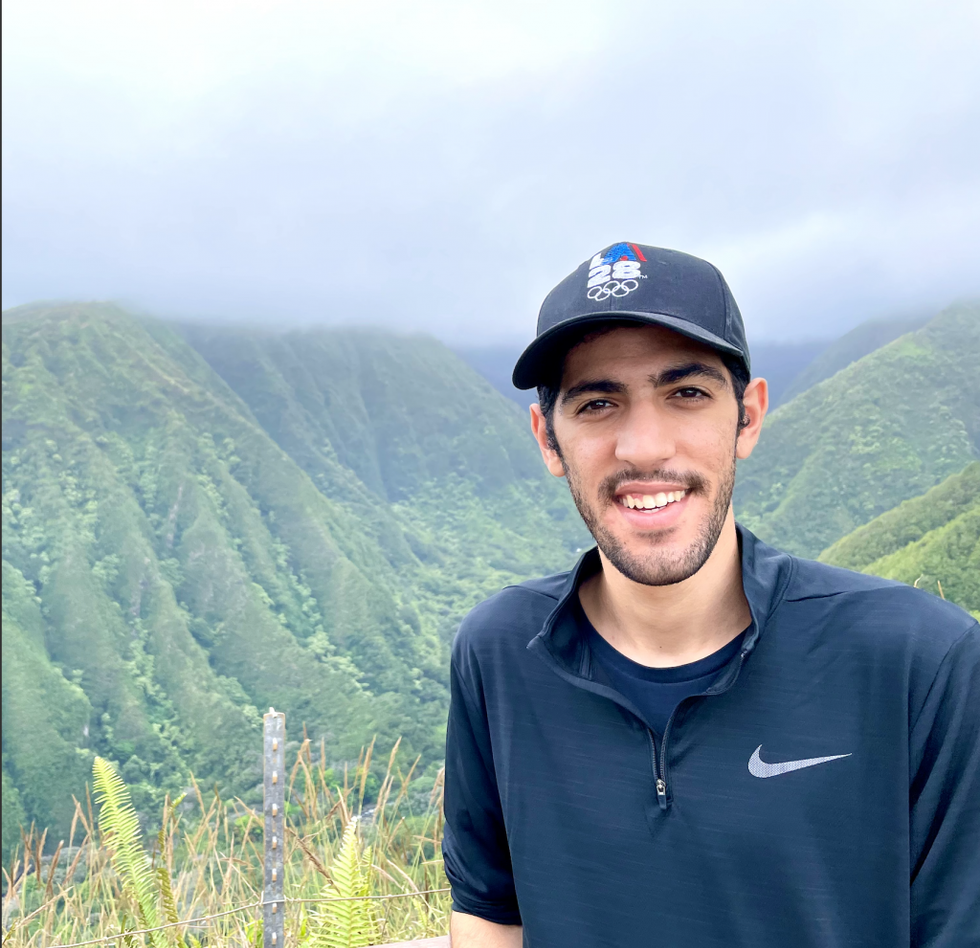 Eric Pakravan, TenOneTen
Eric Pakravan
Eric Pakravan is a 29-year-old investor at the software focused TenOneTen. His experience working at Scopely during its early days piqued his curiosity about what made successful seed companies."That experience opened my eyes to the emerging tech scene that was beginning to take shape in LA.," he said. "I very quickly knew that I wanted to be a part of it. And the greatest perk was that it meant I could build a career in tech, and do it in L.A." The experience also inspired him to start LavaLab, a student-led incubator at USC. The LA-native, joined TenOneTen Ventures last year. He invests in sectors he considers have mostly been underserved by tech – namely hospitality, wholesale, and logistics. His investments include Selfbook, a booking experience for hotels, as well as Candid Wholesale and Optimal Dynamics.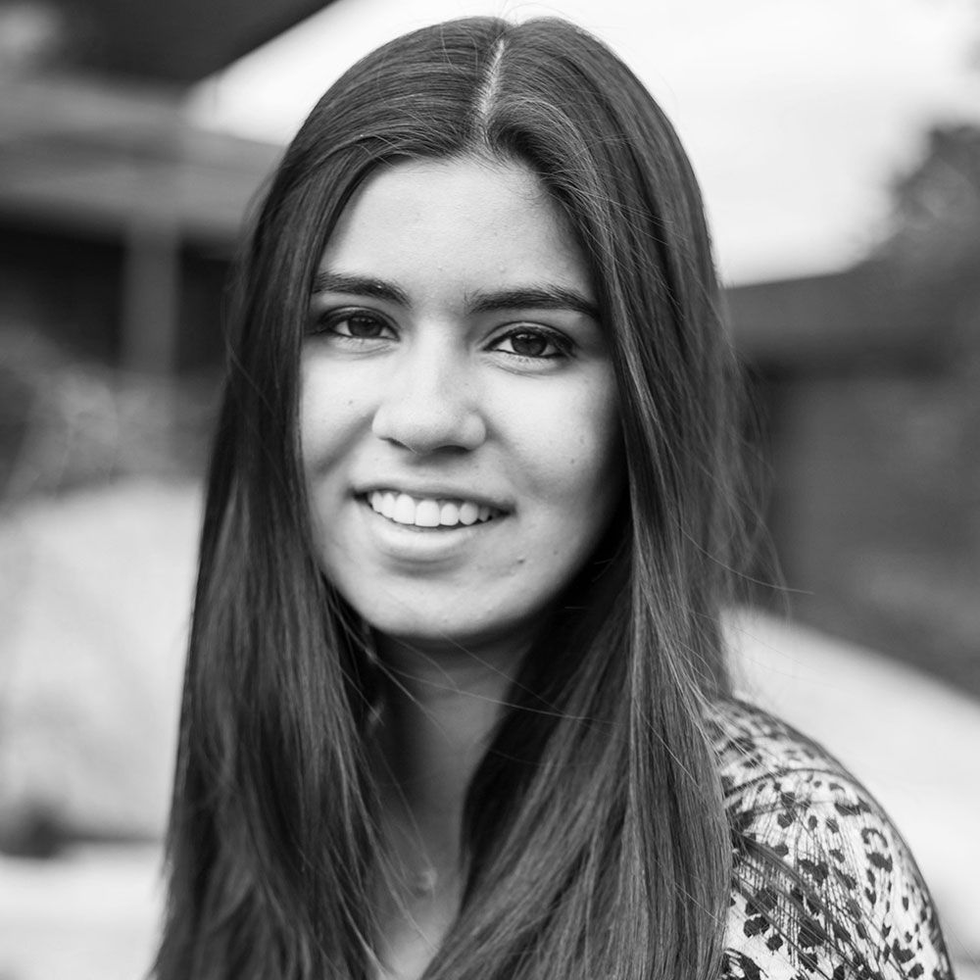 Adriana Saman, Clocktower Technology
Adriana Saman
Adriana Saman is a 28-year-old investor at Clocktower Technology Ventures, which focuses on early Fintech startups. Saman started her career as an Investment Banker at JP Morgan. Originally from Ecuador, she is focused on increasing global access to financial services through fintech and other instruments. "I aspire to make a meaningful difference in the democratization of financial services in Latin America – we've started strong with a dedicated vehicle, but there's still lots to get done," she said. She said her values have led her down this path. "I think the prior steps I took in my career, pursuing a genuine interest to make a difference in global access to financial services, made it easier to bond with the Clocktower team, as they shared a similar vision", says Saman.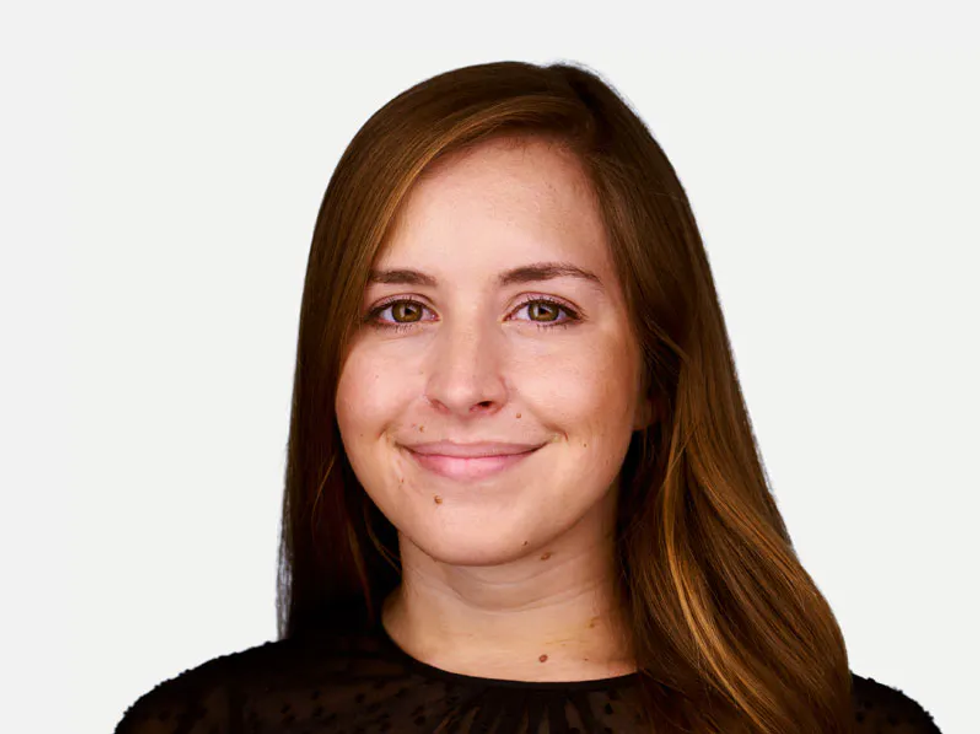 Brittany Walker, CRV
Brittany Walker
Brittany Walker is a 28-year-old investor at CRV, which invests in enterprise, consumer and biotech. A former Deloitte consultant, Walker holds an MBA from the Wharton School, where she sourced investments for the Dorm Room Fund. Tackling gender parity has been a priority for Walker. She co-created Interchange, the first free job board focused solely on L.A. startups. Its aim is to make the industry more accessible to diverse candidates. "I'm trying to get more female founders funded in enterprise and help more women start enterprise companies," said Walker. Among her investments is Storyboard, a platform for privately sharing podcasts and audio.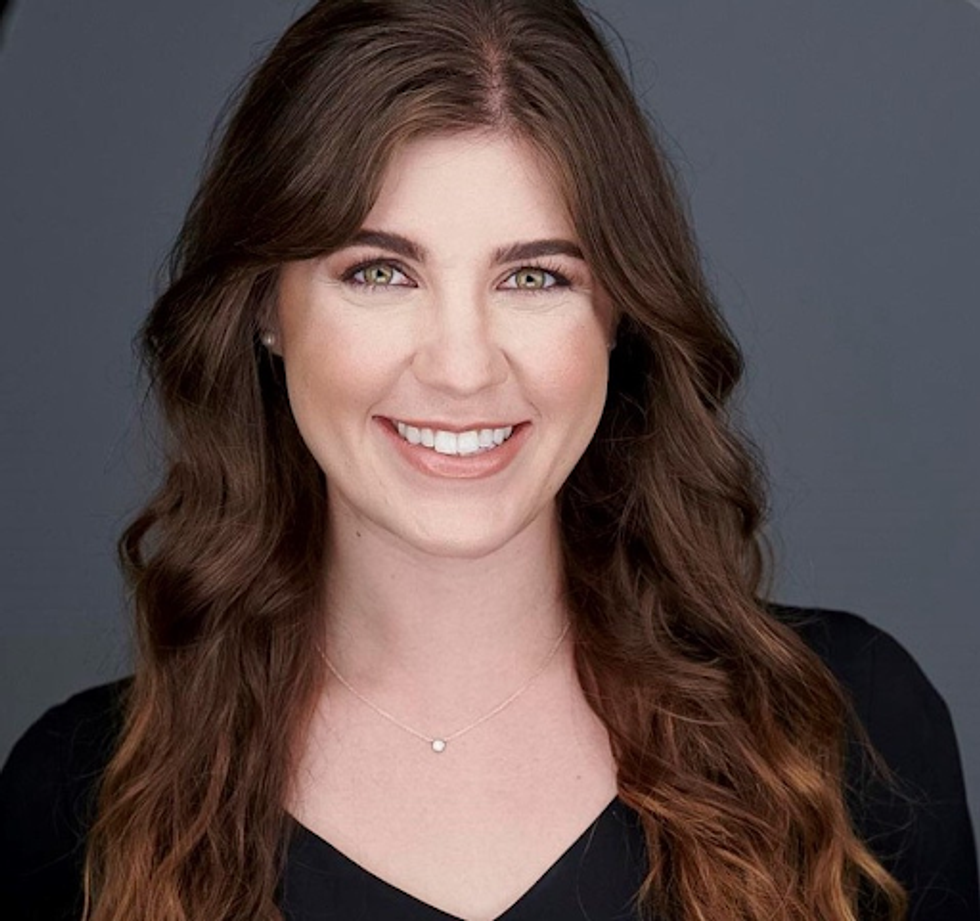 Alaina Hartley, Greycroft
Alaina Hartley
Alaina Hartley is a 25-year-old investor at Greycroft. She says she landed the job without connections. "I didn't have existing networks in venture capital – I actually first connected with Greycroft by sending a cold LinkedIn message requesting an informational interview," she said. She came from Bain & Company, where she consulted across private equity, technology and media and retail practices. Previously, she worked on brand strategy initiatives for Snap Inc.'s first hardware product, Spectacles."My objective is to identify emerging leaders in the consumer and consumerized enterprise spaces and to provide them with actionable insights and support to accelerate the realization of their visions," she said. Hartley is excited about one of her recent investments, Haystack, an intranet platform that centralizes company communications.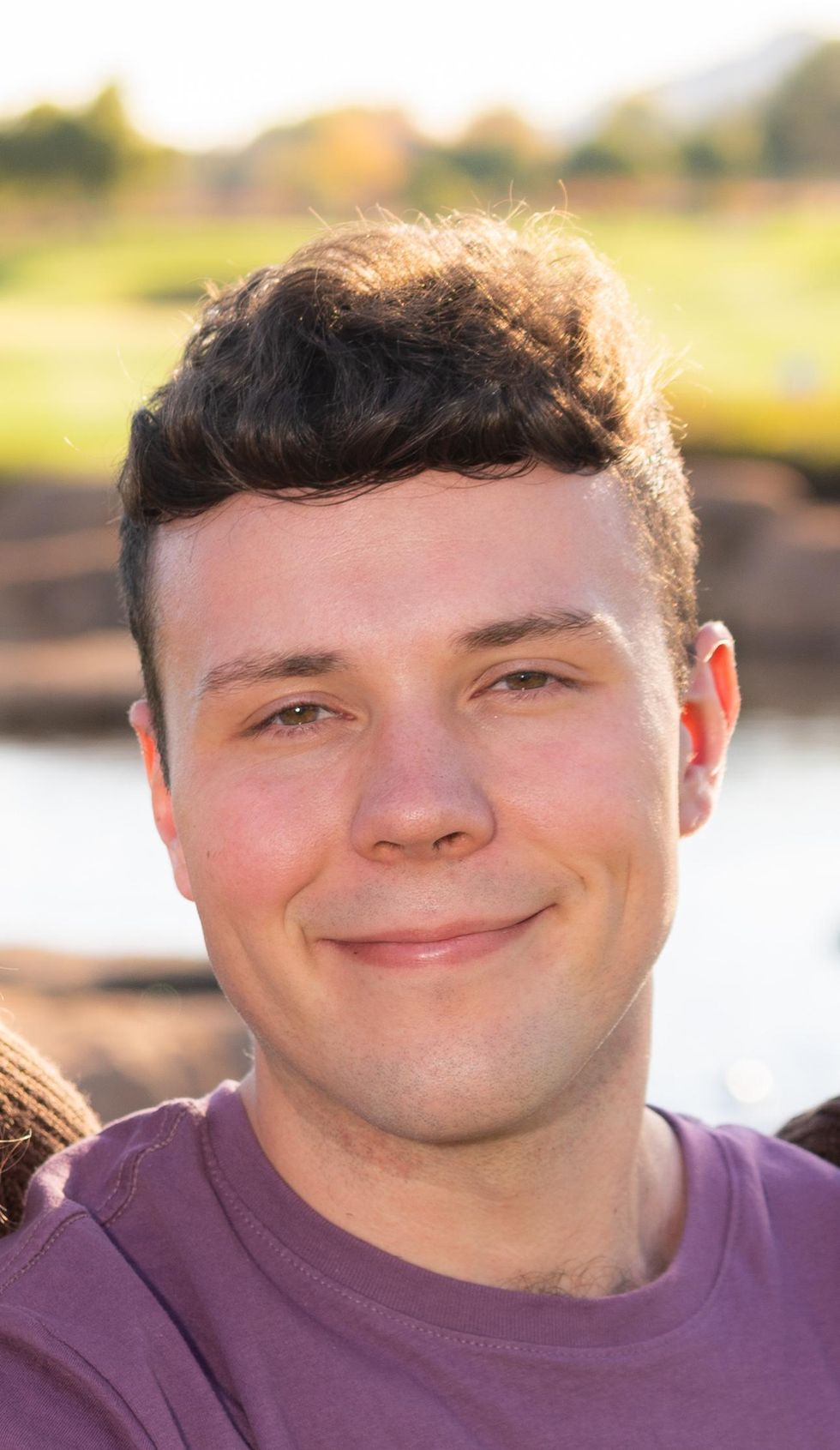 Connor Sundberg, Amplify
Connor Sundberg
Connor Sundberg is a 26-year-old investor at Amplify. He says his move from Chicago to L.A. was motivated by seeing the success of Ring, Snap, Scopely, and Dollar Shave Club. Previously, he worked in banking, but decided he was more interested in VC. "I've always believed in paying attention to where the people you respect are spending their time, and all roads kept leading to the LA startup ecosystem- from friends bootstrapping projects of their own, to others joining companies," he said. His investments include startups that could change how care is coordinated, delivered, and paid for such as: Advkekit, Honeybee, and SafeRide. Sundberg hopes to make Amplify a first-check platform that works for L.A. companies, specifically by creating a support system beyond capital and building founders up.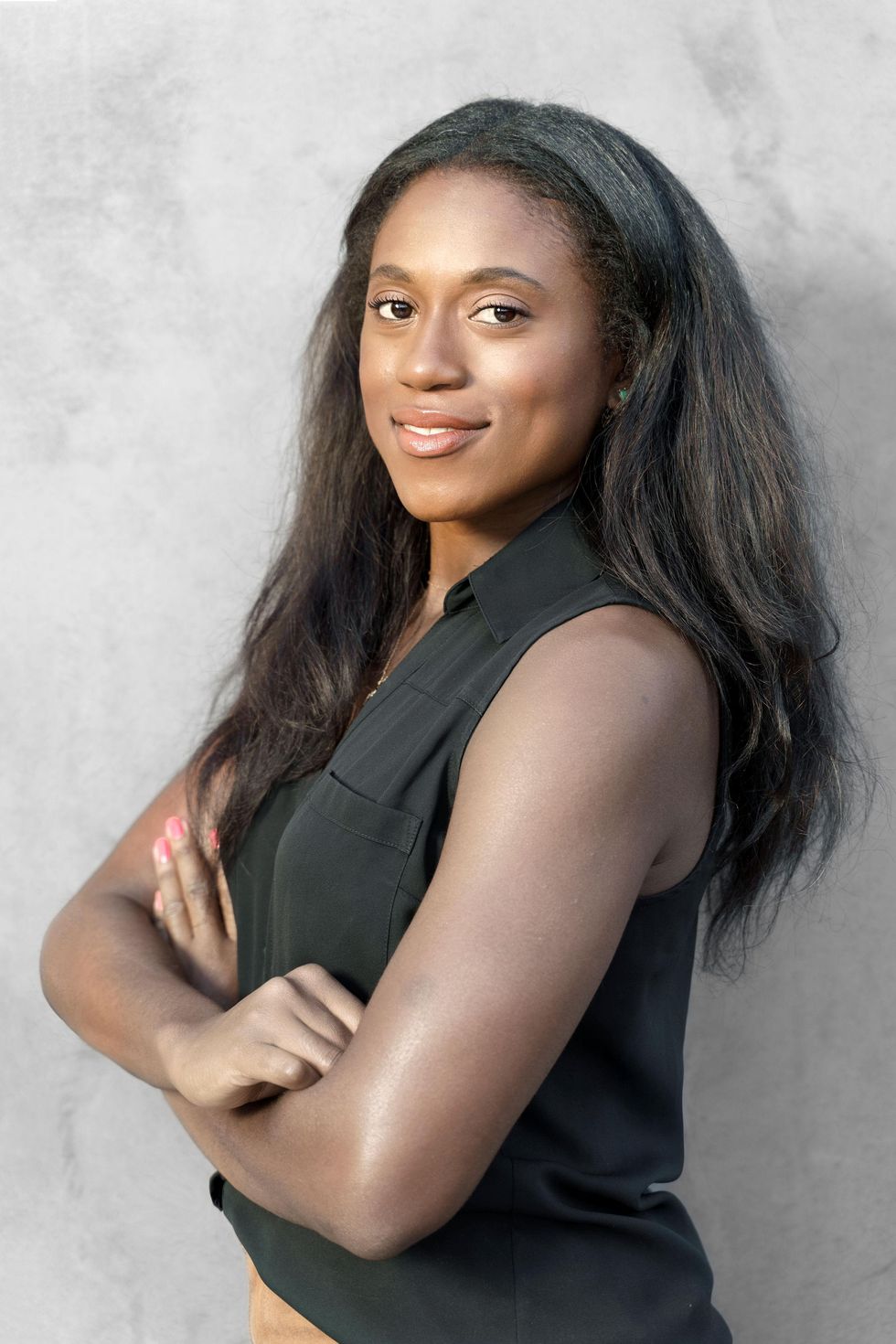 Jawhara Tariq, M13
Jawhara Tariq
Jawhara Tariq, a 28-year-old investor at consumer-focused venture firm M13. She began her career working in nonprofits and philanthropy before she decided she wanted to try making an impact through capitalism. Previously, she was a venture capital associate at Moonshots Capital, where her investment profile included: Nok, Steereo, and Copper Labs.
"I am looking for founders who are unstoppable forces; the entrepreneurs who have the audacity to dream up a world that looks, feels, and operates differently than the one we live in today."
The L.A. native hopes to facilitate access to funding for BIPOC-led startups and continue to back LA's rising entrepreneurs.
Editor's Note: This post has been updated to reflect that one of the investors recently moved out of L.A.
Lead image by Ian Hurley
This week's startup pitch showcase focused on female founders in honor of Women's History Month. The founders of OYA FEMTECH Apparel, ofthenight.club and Struct Club each gave five-minute pitches about their company, followed by advice from M13 Investor Jawhara Tariq and LDR Ventures Partners Co-Managing Director Maxine Kozler. The event was hosted by dot.LA's Chief Correspondent & Host and Head of Video Kelly O'Grady.
Startup Pitch Showcase: Female Founders feat. Oya Femtech Apparel, ofthenight.club and Struct Club

Featured Startups:
OYA FEMTECH Apparel According to women's health experts, the average legging makes women twice as likely to develop vaginal health issues. OYA is tackling this feminine health challenge head on by engineering leggings for women's health, style, functionality and comfort. Think: breathable, silky, leak absorbent, and curve shaping. OYA is on a mission to create technical clothes that support feminine health. OYA hopes to give all women more control over their health and create safe spaces to discuss feminine care.
ofthenight.club In the over-saturated market of subscription services, "Of The Night'' elevates the model of a "party-in-a-box." Founded by two female experiential producers, Of The Night embodies the magic of themed events and individually packages this magic for evenings spent inside. Since our debut, Of The Night has delivered 300+ party packages with 12 unique package themes; provided paid opportunities for out-of-work entertainers; spotlighted local brands and small businesses — many of whom lost their physical spaces during the pandemic — and raised over $5000 for nonprofits. Instead of mourning the loss of what we could no longer do, Of The Night's nationwide deliveries celebrate new and innovative ways of gathering.
Struct Club is a vibrant community of fitness instructors who craft impeccable workout plans to fierce playlists that drive peak workout efficiency, effectiveness and inspiration. Thousands of instructors worldwide come to Struct Club as their go-to platform to create and monetize playlist-driven workout plans. Spinning, running, HIIT and Sculpt enthusiasts looking to slay their fitness goals can find on-the-beat workouts to their favorite tunes in our app. Download Struct Club on the App Store today to access select workouts by our top featured instructors with matching music, integrating directly with your Spotify or Apple Music account.

About the Advisors: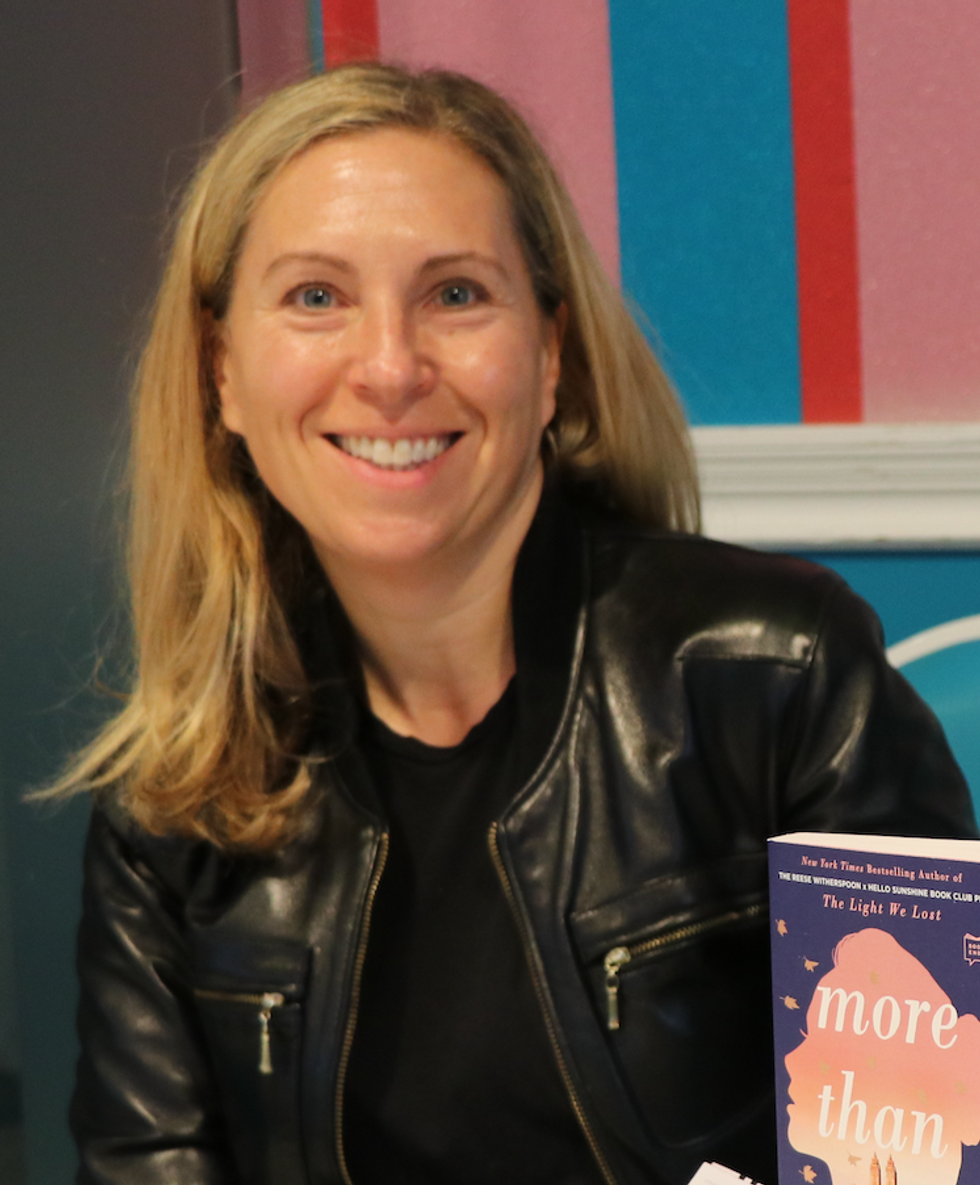 Maxine Kozler, co-managing director of LDR Ventures
Maxine Kozler, Co Managing Director of LDR Ventures 
Maxi is the Co-Managing Director of LDR Ventures, a Los Angeles based female led venture capital firm. Maxi's expertise includes: early stage capital raising, deal structuring and syndication, entertainment, intellectual property, licensing, branding, marketing and PR/social media. She invests in and advises founders at the angel and seed stages to grow their businesses from proof of concept stage to full use of their capitalization. Investments and Advisory roles include: Thrive Market, sweetgreen, Territory Foods, junzi kitchens, Shaka Tea, Sourse, Moku and Parachute Home.
Maxi also gives her time to the Center for Innovation & Entrepreneurship Advisory Council at Cal Poly University, as an Executive and VC in residence at the Hot House Incubator at Cal Poly, as a Pod Leader for Declare (fka Parity Partners) and as a mentor for SheWorx and the Black Girls Making Millions Academy founded by Mahisha Dillenger.
In addition to investing, Maxi spearheads events in LA, SF and NYC with other female investors to teach women how to invest at the Angel and Seed levels in order to address the funding disparity of capital that goes to Female Founders.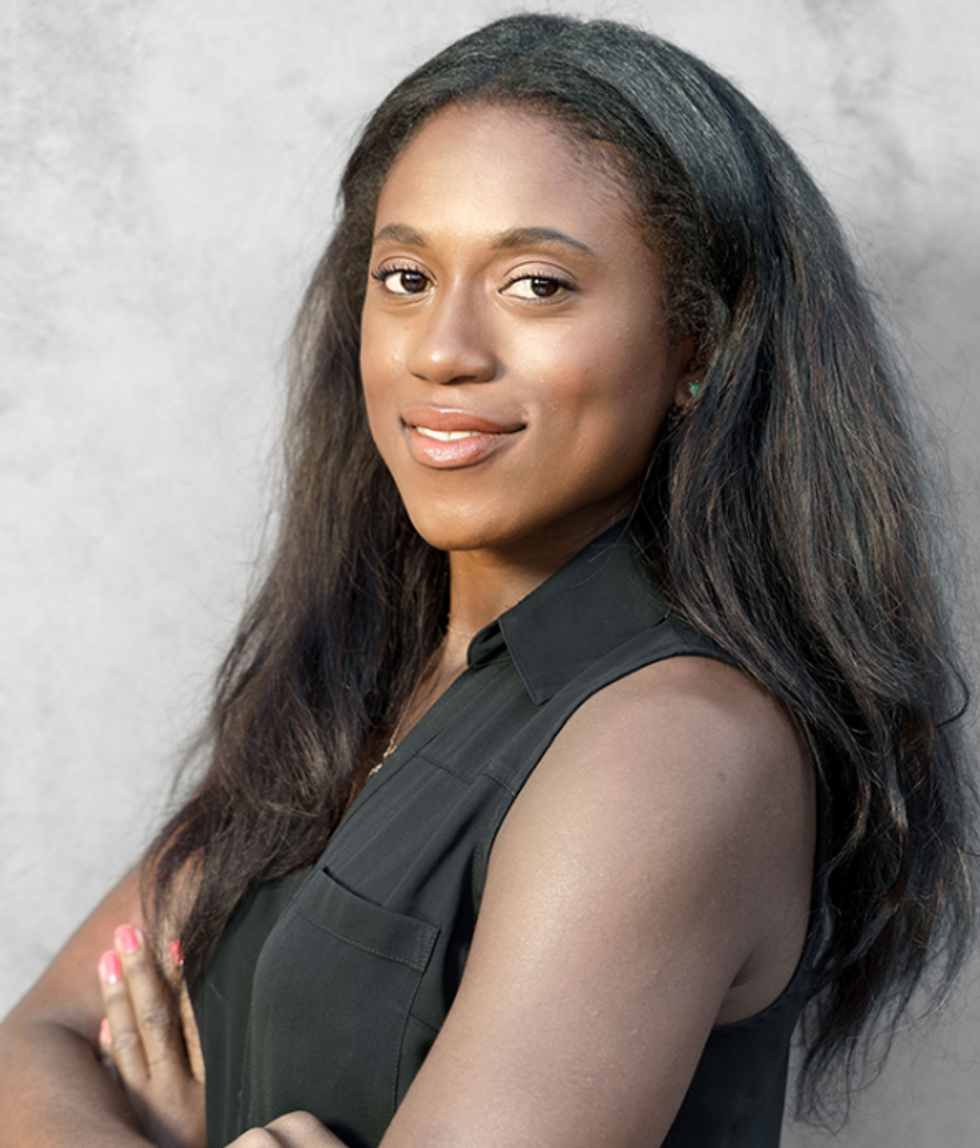 Jawhara Tariq, investor at M13
Jawhara Tariq, Investor at M13 
My path to venture was non-traditional. I began my career working in nonprofits and philanthropy, where I spent my days trying to understand the systems that affect the average American's access to the most basic necessities. I take these experiences with me as an investor at M13 and am looking for founders who are trying to change the world in ways that are equitable, accessible, and have effects on large populations.
Investors have a large responsibility. We are given the opportunity to support great ideas that have the potential to turn into paradigm shifts. I am looking for founders who are unstoppable forces; the entrepreneurs who have the audacity to dream up a world that looks, feels, and operates differently than the one we live in today.
M13 is about stars that shine brighter together. This is the perfect metaphor for the special community of investors, founders, and operators that have come together to build innovative solutions to some of the world's largest problems.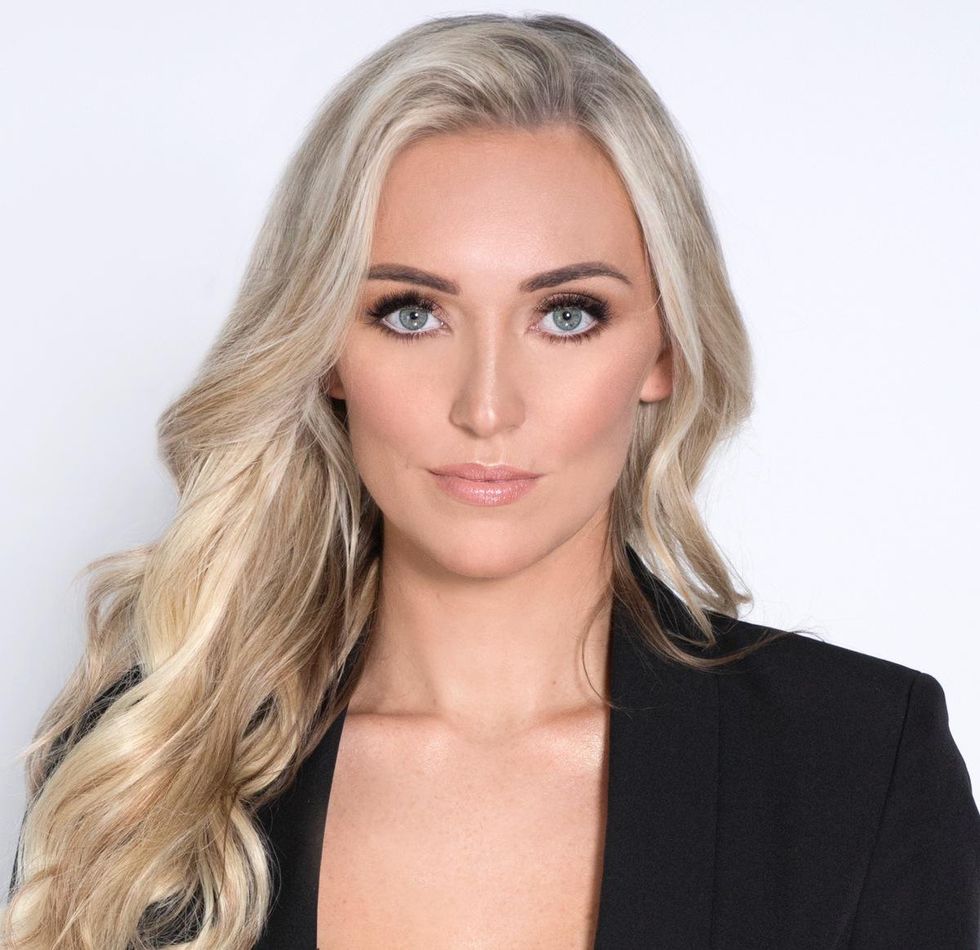 Kelly O'Grady, chief correspondent & host and head of video at dot.LA
Kelly O'Grady, Chief Correspondent & Host and Head of Video at dot.LA 
Kelly O'Grady is dot.LA's chief host & correspondent. Kelly serves as dot.LA's on-air talent, and is responsible for designing and executing all video efforts. A former management consultant for McKinsey, and TV reporter for NESN, she also served on Disney's Corporate Strategy team, focusing on M&A and the company's direct-to-consumer streaming efforts. Kelly holds a bachelor's degree from Harvard College and an MBA from Harvard Business School. A Boston native, Kelly spent a year as Miss Massachusetts USA, and can be found supporting her beloved Patriots every Sunday come football season.