m13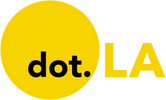 Get in the KNOW
on LA Startups & Tech
X
m13
Photo by Bob Riha, Jr./M13
This is the web version of dot.LA's daily newsletter. Sign up to get the latest news on Southern California's tech, startup and venture capital scene.
Venture capital firm M13 celebrated its new, supersized fund on Thursday night by gathering fellow VCs, limited partners, founders and reporters for a fireside chat on the future of crypto and the creator economy.
Held at TikTok predecessor Musical.ly's former Santa Monica headquarters (which M13 now calls home), the talk featured Cameo CEO Steven Galanis, Lightning Labs CEO Elizabeth Stark and M13 co-founder Courtney Reum. As a teaser for the event indicated, the conversation revolved around "new paradigms" that could "unshackle creators from antiquated monetization models."
The creator economy consists of tens of millions of independent content creators, the majority of whom do their work part time, per research from San Francisco-based VC firm SignalFire. Yet most influencers, streamers and the like rely on just a handful of platforms to reach the majority of their fans: essentially, YouTube, Instagram, Twitch and TikTok. As the whims of these companies ebb and flow, livelihoods and online communities often hang in the balance.
The power dynamics at play have sparked plenty of other "Web 2.0" services that help creators monetize their work, such as Patreon and OnlyFans. But blockchain evangelists argue that the rise of a decentralized web, dubbed Web3, will push the envelope further, empowering creators to be more creative and independent. (M13 is among the believers, with co-founder and partner Carter Reum telling dot.LA this week that "every company that we invest in… has to be thinking about Web3 and the underpinnings of Web3.")
"Today, people are highly reliant on centralized platforms," said Stark, whose blockchain firm runs the Lightning Network, a secondary layer built atop Bitcoin's blockchain that helps speed up transactions. "It's early; to have truly decentralized technologies, it actually takes time."
For creators, Web3 would mean "the ability to earn money where you don't have the issue of borders, the issues of foreign exchange fees," Stark added. "There's also technology in the works to enable things like sending stablecoins. Today, it's Bitcoin—but in the future it will be other assets and dollars over Lightning, and this opens up the possibilities for people around the world to earn… and find other ways to make a living."
Galanis echoed that sentiment, noting that "these technologies are in their infancy" and that eventually Web3 "will be bigger than the internet" as we know it today. The Cameo co-founder then spun an analogy comparing the broader opportunities presented by Web3 to the colonization of North America.
"I actually think it's like 1493 right now," Galanis said. "Columbus has just come back from the New World, and he's going to the King of Spain and the Queen of Spain, Ferdinand and Isabella. He's like, 'There's a whole world over there—there's literally gold coming out of rivers.' And then the king of France hears about it, the king of England hears about it… Right now, we're in this age where everybody's building boats, everybody's trying to go to this New World, everybody's trying to figure it out—but you know most of the boats aren't going to make it."
"There's going to be mutanies on some boats, somebody's gonna hit an iceberg, somebody else is gonna end up going the wrong way," Galanis added. "But somebody's gonna end up on, like, Manhattan, in a digital world—and they're gonna pull a bunch of beads out of their pocket and they're going to make the best real estate transaction of all time." — Harri Weber

LA Venture: M13's Carter Reum On His New $400 Million Fund and How Web3 Will Change Business
Sign up for dot.LA's daily newsletter for the latest news on Southern California's tech, startup and venture capital scene.
On this episode of the LA Venture podcast, M13 co-founder Carter Reum talks about the firm's new $400 million fund and how he aimed to create a different kind of venture firm.
With Fund III, Reum said M13 is writing $8 to $15 million checks across fintech, healthcare, food and real estate. But another market Reum has his eye on is the evolving creator economy and the ways that the next iteration of the web is changing businesses' relationships with consumers.
"You think about collective ownership. You think about democratization, both on the creator side and the investing side. And so there's a lot of great companies and we say 'just be thinking about how those things are going to affect your business'."

Reum said that things like Web3, crypto and NFTs have exploded and are already affecting companies. Being a firm in L.A. has positioned them right at the forefront of these changes.
"Whether they're in fintech or healthcare, or food or real estate, they need to understand media and content and brand and influence. Those things are indigenous to L.A. They grow like palm trees here, right?"
Reum and his brother Courtney started off as investment bankers at Goldman Sachs, and eventually left to start a consumer company together. That experience put the pair in touch with many entrepreneurs. Inspired by some of their new contacts, the two decided to sell their company and strike out as angel investors.
"We really just kind of looked around and said, 'you know, the whole world's being disrupted and evolving. We think venture needs to revolve as well'," said Reum.
The brothers began M13 with a different approach from other VCs, Reum said. Instead of trying to pick winners, they decided to focus on making them.
To Reum, that means making sure companies succeed not based off one single decision, but an amalgamation of choices. A key hire or a big PR moment can be signs of step-change growth, but he said it's more important to help founders make better day-to-day decisions.
"We help them avoid bad decisions, because the definition of entrepreneurship is being asked every single day to do something you've never done before," said Reum.
Out of its first fund, M13 helped bring about 11 companies now valued at over $1 billion each.
Reum credited the success to his luck in coming across talented founders and gut instinct.
"We live by this mantra that 'if it's not a hell yeah, it's a hell no'," said Reum. "Our biggest winners were always the ones that we just had a meeting [with]. We just saw the pattern. There was something about that meeting, we just said, 'Hell yeah, let's do this'."
After proving itself with its first fund, M13 was then able to repeat its success with its Fund II. At the time, Reum was planning his wedding with celebrity Paris Hilton and fundraising simultaneously.
"Maybe I should have changed the timing of those two things a little bit," he said. "Maybe not the wedding–at least the fundraising?"
dot.LA Engagement Fellow Joshua Letona contributed to this post.

Hear the full episode by clicking on the playhead above, and listen to LA Venture on Apple Podcasts, Stitcher, Spotify or wherever you get your podcasts.
From Your Site Articles
Related Articles Around the Web
Joseph Seif
Sign up for dot.LA's daily newsletter for the latest news on Southern California's tech, startup and venture capital scene.
M13, the consumer tech-focused venture capital firm that has backed the likes of Snap, Bird and Lyft, has landed by far its largest fundraising haul to date—raising $400 million for its third fund.

The new fund far exceeded M13's target of $275 million raised, the Santa Monica-based firm said Thursday. It plans to deploy the cash to early-stage startups across four broad investment categories: work, commerce, health and money.
These sectors aren't anything new to the six-year-old firm—but this time, M13 plans to boost its focus on Web3, which encompasses blockchain-powered technologies such as cryptocurrencies and NFTs.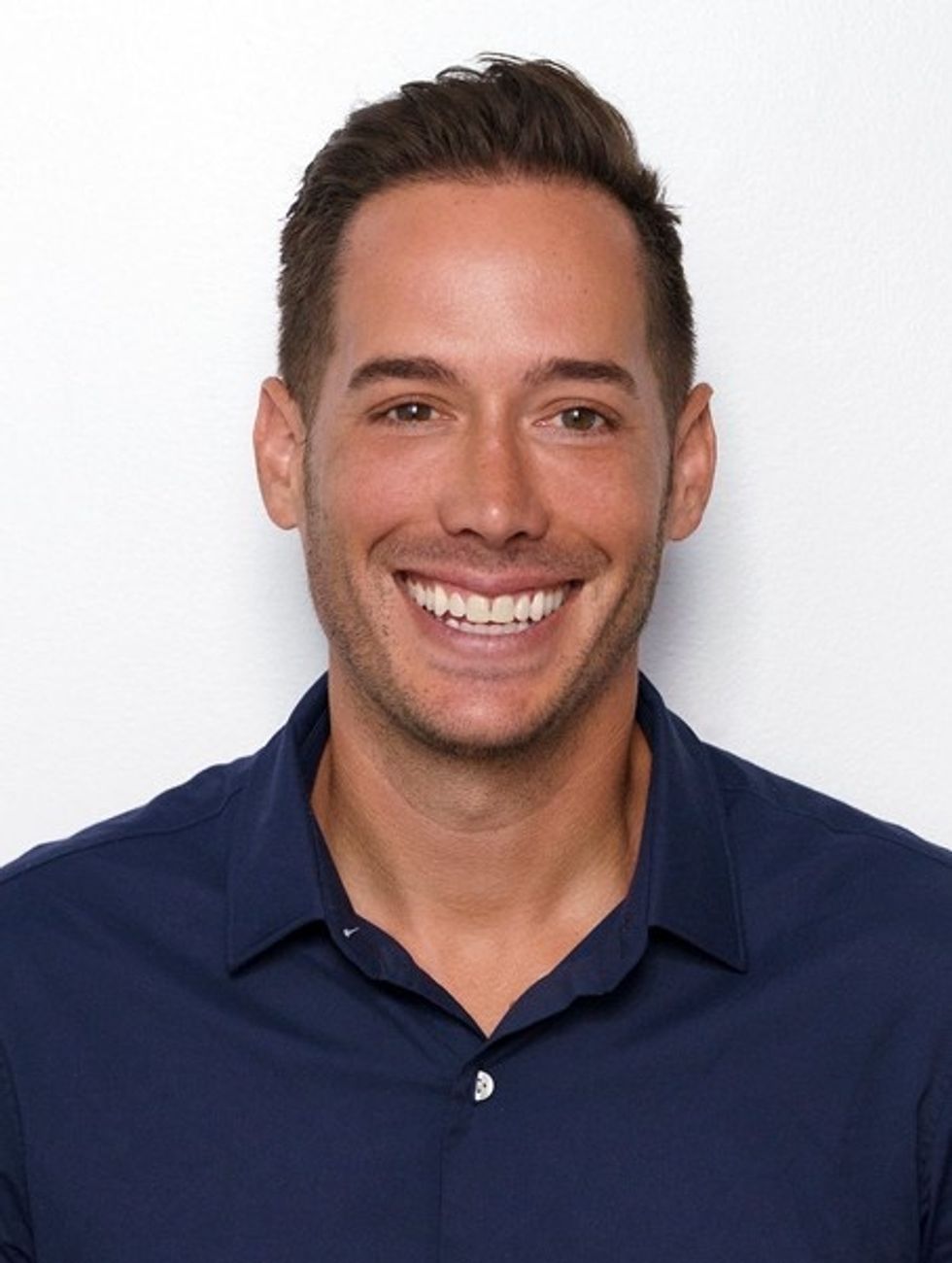 M13 partner and cofounder Carter Reum.
"Every company that we invest in, in all four of those verticals, has to be thinking about Web3 and the underpinnings of Web3," M13 co-founder and partner Carter Reum said in a call with dot.LA. "Not every company [M13 invests in] is going to be a web3 company, but it is a horizontal layer that's going to sit across all of these industries."
The venture firm's third fund clocks in at more than twice the size of its second fund, which was also oversubscribed with $188 million raised in 2019. Four years earlier, M13 secured $92 million for its first fund. Reum says the firm now has $750 million in assets under its management. (Disclosure: M13 is an investor in dot.LA.)
"We've shown repeatability with two top-performing funds," Reum said. "The only reason this fund is larger is that we believe our model around propulsion—this large operating team we have that works with our portfolio companies—is fundamentally impacting the companies that we invest in by helping them scale faster."
M13 currently cuts checks as large as $15 million, with Reum telling dot.LA that the firm now seeks an ownership stake of 20% in the startups it funds—up from 15% in previous funds.

M13's rise mirrors the growth of the broader Los Angeles and Southern California startup scenes, as well as the venture capital industry at large. Across more than 150 deals to date, M13 says it has backed 15 early-stage startups that have each reached valuations north of $1 billion each. As well as L.A.-based giants like Snap and Bird, those companies include smoothie brand Daily Harvest, 3D software firm Matterport and home security company Ring, which Amazon snapped up in 2018.
From Your Site Articles
Related Articles Around the Web