bird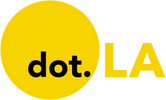 Get in the KNOW
on LA Startups & Tech
X
bird
Courtesy of Bird
This is the web version of dot.LA's daily newsletter. Sign up to get the latest news on Southern California's tech, startup and venture capital scene.
After a pandemic-induced slowdown, electric scooters are returning to full speed, forcing city dwellers to once more cope with sharing the roads. But this time around, Santa Monica-based scooter startup Bird is working to make sure its riders don't run anyone over on sidewalks.

L.A.'s reliance on e-scooters isn't unique—Bird is active in 350 cities worldwide—but SoCal embraced the technology first. That's at least partly due to L.A. County's historically troubled and ineffective public transportation system, which has long left commuters looking for affordable last-mile solutions.
But relying on electric scooters is complicated by the fact that they aren't as safe as they may seem. A new UCLA study published this week found that L.A. e-scooter riders have a higher rate of injury than motorcycle riders nationally. The study pegged the injury rate for e-scooter journeys in L.A. at 115 per every 1 million trips—well above the national average of 104 injuries for every 1 million motorcycle trips and 15 injuries for every 1 million bicycle trips. The caveat here is that the study included not just injured drivers, but pedestrians who were either hit by or tripped over e-scooters, while the motorcycle numbers only accounted for injuries sustained while riding a hog. (Because who trips over a motorcycle?)
E-scooters have shown to pose a potentially fatal threat to passerby, and companies including Bird have faced criticism from businesses and municipalities alike for years—even resulting in outright bans, including in Santa Monica and Beverly Hills. What's more, Bird's fine print looks to absolve the company from responsibility in personal injury lawsuits; in fact, as one case showed, you might even find yourself paying their legal fees.
Many e-scooters—whether Bird's or those of competitors like Jump, Lime or Wheels—come with bold-faced warnings asking riders to stay off of sidewalks. But for anyone who's tried riding a bicycle with an electric motor that taps out at 30 miles per hour through the streets of Los Angeles, it often feels safer to scoot off the roads.
This week, Bird is beta-testing some new precautionary measures for its products in West Hollywood. Working with Swiss tech firm U-blox, its new geofencing technology promises to disable a scooter's throttle and bring it to a slow halt if the system detects the vehicle on a sidewalk. The scooter won't move until the rider repositions it on the road.
Here's hoping that Bird's new tech will make its products a little safer for both passengers and pedestrians alike. They can certainly afford it: Having raised more than $400 million after going public in November, Bird recently announced that it's expanding its fleets in New York City and Washington D.C. — Samson Amore

Courtesy of Bird
Sign up for dot.LA's daily newsletter for the latest news on Southern California's tech, startup and venture capital scene.

Electric scooter startup Bird more than doubled its revenues in 2021 as pandemic restrictions eased and riders returned to its shared micromobility network, while CEO Travis VanderZanden talked up the possibility of high gas prices forcing drivers to consider its electric vehicles instead.
On Tuesday, the Santa Monica-based company reported fourth-quarter revenues of $54 million that were up 126% from the same period in 2020. Likewise, Bird's full-year 2021 revenues of $205 million more than doubled the nearly $95 million that it generated in 2020. The startup continued to bleed money, however, with a net loss of nearly $40 million in the fourth quarter contributing to total losses exceeding $208 million last year.
Bird's surging revenues were driven by rebounding ridership, with its total number of rides increasing more than 100% year-on-year in the fourth quarter "despite macro-related headwinds including the surge in Omicron cases late in the period," VanderZanden said in the company's earnings release.
With gas prices escalating thanks to inflation and geopolitical factors like Russia's invasion of Ukraine, VanderZanden noted on an earnings call Tuesday that those conditions could benefit Bird by spurring more drivers to eschew their gas-powered cars in favor of electric bikes and scooters.
"While nobody likes high gas prices, and we obviously don't like how we got here, we do think elevated gas prices will likely accelerate transition to affordable microelectric vehicles such as Bird," he said.
The company provided a 2022 revenue guidance of between $34 million to $36 million for its ongoing first quarter and at least $350 million for the full year, with both figures falling short of analyst expectations. Bird became a publicly traded company in November after merging with a special purpose acquisition company (SPAC) and now trades on the New York Stock Exchange under the ticker BRDS.
Investors appeared to be underwhelmed by the company's revenue guidance: Bird shares were down more than 6% in after-hours trading Tuesday after closing at $3.50.
With COVID-19 cases surging to all-time highs, tech giants like Google and Microsoft are among those who have decided they won't be physically present at CES 2022, the massive annual consumer electronics trade show being held this week in Las Vegas.
But the show must go on. Whether they'll be there in person or participating virtually, some of Southern California's most notable tech firms will be taking part in CES—including using the opportunity to unveil new products and services.
Santa Monica-based electric scooter operator Bird is among those who will be in the house at CES. The company has a 3,500-square-foot interactive booth, which will highlight how its scooters positively impact the economies and carbon emissions of more than 350 cities globally. Bird will also be showcasing vehicles including its new electric bike, the Flex e-scooter, and the Birdie Glow children's kick scooter.
In the realm of electric automobiles, Manhattan Beach-based Fisker will be showcasing its Fisker Ocean all-electric SUV and highlighting the vehicle's digital radar-enabled driver assistance system. And Playa Vista-based VinFast Automotive will reveal its complete EV lineup, announce prices for its two electric SUVs, and share its plans to cease manufacturing gasoline-powered vehicles by the end of this year.
On the hardware front, San Diego-based wireless technology firm Qualcomm is a prominent presenter at this year's event; the company is using the opportunity to reveal a partnership with Microsoft on chips for the Seattle giant's new AR glasses, as well as expanded relationships with automakers Volvo, Honda, and Renault. Irvine-based gaming hardware firm Razer is rolling out new models of its Blade gaming laptop (among an array of other products), and will be livestreaming an in-person event at its RazerStore in Las Vegas on Thursday.
While Qualcomm CEO Cristiano Amon is one of the few major CEOs speaking on-site at CES, other SoCal-based companies have opted instead for a virtual or limited presence. That includes two of the region's social media giants: Culver City-based social media giant TikTok announced last month that it would be participating digitally "in light of the increase in positive COVID-19 cases across the country," while Santa Monica-based Snap plans to keep a small presence at CES, primarily for managing sales meetings.
The world of crypto and blockchain technology will also be represented at CES. One of L.A.'s most notable NFT companies, Blockparty, will be in attendance and recently announced the launch of its new app just in time for the expo. The app allows content creators to securely connect an NFT to a physical object and tokenize physical goods.
This year's hybrid edition of CES, which runs Jan. 5-7, will be more abbreviated than the usual four-day affair. "We are shortening the show to three days and have put in place comprehensive health measures for the safety of all attendees and participants," Gary Shapiro, president and CEO of the Consumer Technology Association (CTA), the event's organizer, said in a press release.
Still, more than 2,200 exhibitors are expected to attend in-person following last year's virtual-only event. The CTA is providing attendees with a complimentary Abbott BinaxNow COVID-19 self-testing kit to test for the virus within 24 hours of entering the venue. For international attendees, there will be complimentary PCR testing for those who require a test to travel abroad after the show ends.
From Your Site Articles
Related Articles Around the Web