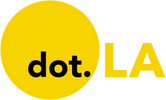 Get in the KNOW  
  on LA Startups & Tech  
X
Christian Hetrick
Christian Hetrick
Christian Hetrick is dot.LA's Entertainment Tech Reporter. He was formerly a business reporter for the Philadelphia Inquirer and reported on New Jersey politics for the Observer and the Press of Atlantic City.
When it comes to the streaming wars, live sports has largely stayed on the sidelines. As consumers flee traditional TV in favor of online streaming, media giants have bulked up their content offerings with vast libraries of movies and shows. But if you want to watch regional sports or the big national game, you often need a pay TV subscription.

That's slowly starting to change.Starting this fall, Amazon Prime Video is the exclusive home of the NFL's Thursday Night Football. Apple TV Plus and Comcast's Peacock already stream MLB games. And HBO Max has landed some U.S. national soccer games beginning next year.
Sounds like great news for sports fans, especially cord cutters, right? Maybe not. A new Deloitte survey shows many fans now feel burdened by the sheer number of apps needed to get the games they want. Almost two-thirds of fans (62%) said they get upset when they can't figure out where to watch an event, and more than half (54%) have missed a game because of this problem. Nearly half (49%) believe they must pay for too many subscriptions for sports.
"Many of them are willing to pay a premium to watch their content. However, in the current fragmented world, they're frustrated," Kat Harwood, who works in Deloitte's Sports and Strategy practice, told me.
This is somewhat ironic. Many consumers ditched the pay TV bundle because they were sick of paying for channels they didn't watch, preferring to buy content a la carte instead. Now, fans are finding it difficult to stitch together subscriptions and keep track of which platform carries which game on which day.
It's still the early days of sports migration onto streaming, with many of the broadcast rights still locked up in existing deals with TV networks. But as those contracts expire and are renegotiated, we could end up in a place where fans need separate subscriptions for each of the major sports leagues, for example.
"You could even see it be more fragmented, where based on different teams and regions, etc., you have even more different providers," said Harwood, who lives in Manhattan Beach. "I think we have to wait and see."
To be sure, there are benefits from the growing number of sports streaming options. The competition is leading to better products, with apps offering fans more personalized services. Apps could eventually integrate features like sports betting and social components to boost engagement, Harwood noted. Teams may even be less inclined to "tank" (essentially lose games on purpose as a long-term strategy) if teams have a more vested interest in viewership and want to retain subscribers, she added.
But leagues and sports broadcasters must tread carefully as they pull fans in too many directions, or else risk alienating their most die-hard customers. "We need all the players in the industry to be focused on delivering a positive fan experience," Harwood said.
One possible outcome? Something that re-aggregates content, a bit like the TV bundle. "Likely not all the way to a bundle, but it's going to start coming back towards a less fragmented world," Harwood predicted.
It turns out the wildly expensive cable packages that many people canceled were good for at least one thing: keeping sports all in one place. —Christian Hetrick

Courtesy of Shutterstock
The Culver City-based social media giant is hiring for two security roles focused on thwarting insider leaks, according to Business Insider. The new hires would keep an eye on TikTok staffers to spot leaks of classified information to the press or trade secrets to rival firms or bad actors, experts told the news outlet.
TikTok's job postings come as the video sharing platform is facing mounting scrutiny. BuzzFeed News obtained leaked audio clips indicating that American data was accessed repeatedly by China-based employees of TikTok's parent company, ByteDance. That report renewed worries that TikTok's Chinese ownership poses a national security risk. More recently, a Gizmodo story detailed the ways TikTok tries to publicly downplay its Chinese ownership. Just this week, reports emerged about poor working conditions for some TikTok moderators.
Large companies monitoring their employees is not uncommon these days, especially if those firms have precious data and intellectual property. One of the two TikTok job postings, for example, is for a "counterintelligence analyst" based in Washington. A quick Linkedin search for that job title pulled up dozens of similar open roles at other companies in sectors including cyberspace and IT. Insider noted that banking behemoth JPMorgan Chase collects troves of data on its workforce, which has understandably concerned some staffers.
Leakers have helped reveal important but damning information about big tech companies. Perhaps most notably, former Facebook staffer Frances Hauguen gave the Wall Street Journal documents showing the social media firm was aware that its platform harms users. The BuzzFeed story about TikTok's handling of user data have prompted calls for a federal investigation or outright ban of the video sharing app (TikTok says it has never provided any U.S. user data to the Chinese government, nor would it do so if asked).
The two new security roles will be on TikTok's newly established U.S. Data Security (USDS) division, according to the company. In addition to leaks to reporters, the security team may contend with employees potentially sharing information with rival companies or foriegn governments trying to influence the platform, Insider noted.
TikTok declined to comment on the record, but pointed dot.LA to company blog posts about the newly created USDS team. In July,
TikTok said
it created the USDS in part to help reduce employees' access to U.S. data and cut down on that data being transferred from one region to another, including to China.
Photo courtesy of Everytable
Los Angeles-based Everytable, the casual restaurant startup that bills itself as a "mission-driven food company," has raised $55 million in new funding.
The Series C round was led by Paris investment firm Creadev, New York-based Desert Bloom Food Ventures and Stockholm investor Gullspång Re:food. Oakland's Kaiser Permanente Ventures and South African restaurant Kimbal Musk were among those who joined the raise.
The company plans to spend the fresh funds to build new stores, expand its subscription delivery service and increase its food service business across Southern California, the Bay Area and New York. Founded in 2016, Everytable has 32 storefronts including 20 opened so far this year. The company expects to finish 2022 with 54 locations. Everytable has raised at least $91 million in total since launching and has roughly 160 employees, according to PitchBook Data.
Everytable prices meals based on each zip code's median income. At Everytable, food is prepared from scratch in a central commissary kitchen and distributed to their grab-and-go or dine-in stores, a business model that the company claims slashes the costs of standard restaurant operations. That allows meals to be priced affordably, including in traditionally underserved communities, the frim says. In the L.A. area, Everytable locations include Long Beach, Inglewood, Compton, Hollywood and Los Feliz, according to its website.
"We believe access to affordable and nutritious food is a human right," Sam Polk, CEO and founder of Everytable, said in a statement. "With the support of new and existing investors, we can continue transforming America's food system and creating a more just and equitable society by providing access to fresh food to everyone."
Polk, a former hedge fund trader, previously told dot.LA that he wanted to create an affordable fast food chain as a healthy alternative to the McDonalds' and Subways that populate so-called food deserts, or low-income neighborhoods where fresh grocery options are limited. Everytable has now sold more than 10 million meals to date, according to the company. Menu options include apple cheddar salads, chipotle chicken bowls and falafel and hummus wraps.
The startup started in the L.A. area and last year expanded into Orange County and San Diego County. This spring, Everytable launched its e-commerce delivery service in the Bay Area and plans to open storefronts there in 2023. The company launched its first East Coast stores earlier this year, with three locations opened in New York and three more planned for the Big Apple by year end.
"It has been a thrill to watch Sam and the Everytable team execute their mission as they scale and serve new communities," Delphine Descamps, the U.S. managing director for Creadev, said in a statement. "We're proud to support their innovative programs and growth alongside like-minded investors."