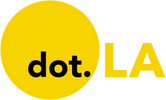 Get in the KNOW
on LA Startups & Tech
X
Christian Hetrick
Christian Hetrick
Christian Hetrick is dot.LA's Entertainment Tech Reporter. He was formerly a business reporter for the Philadelphia Inquirer and reported on New Jersey politics for the Observer and the Press of Atlantic City.
Photo courtesy of Netflix
The economic headwinds that are hurting tech companies these days won't halt gaming's growing popularity, according to Netflix Vice President of Games Mike Verdu.
During a panel discussion Tuesday at the Montgomery Summit conference in Santa Monica, Verdu said the roughly 3 billion people who currently play video games will continue to grow in number. He agreed that gaming can even be countercyclical—meaning that the industry can sometimes do better during tough economic conditions. And he predicted that the industry will continue to see more consolidation as tech and media giants, including Netflix, gobble up game developers.
"The genres and categories that are open to people will keep increasing, so I think you'll see richer and deeper experiences, as well as games that will draw people in who have never played games before," Verdu said.
Verdu spoke at the Montgomery Summit on the same day that his company announced the release of four new mobile games this month. Netflix, which is dealing with a startling decline in subscribers, has aggressively expanded into gaming since late last year and will soon have 22 titles under its belt.
The strategy could help Netflix hang onto subscribers by making its monthly subscription more valuable. Verdu noted that the subscription model also frees developers to design mobile games that might not work with a free-to-play model, in which games rely on advertising and in-game purchases to make money. By bundling games into its subscription, Netflix hopes to "drive this explosion of innovation in the creative space," he said.
"We're not trying to convert you, we're not trying to monetize you—we're trying to give you joy and delight to create an experience that will get you to come back," Verdu added.
When asked about the metaverse—the loosely-defined term for immersive and extensive online worlds—Verdu said he hopes the experience is not limited to virtual reality.
"My hope is that the metaverse will be accessible through your phone, as well as through your VR headset," he said. "Maybe your VR headsets give you a better flavor of it or a more immersive flavor of it, but there's no reason why it can't be distributed across devices."
From Your Site Articles
Related Articles Around the Web
Photo courtesy of Netflix
Despite all the turmoil facing the company, Netflix continues to crank out video games.
On Tuesday, the streaming giant launched three new mobile titles and announced a fourth new game that will be released on May 31—taking Netflix's total catalog to 22 titles since it expanded into gaming late last year.
The new games include "Townsmen - A Kingdom Rebuilt," which is Netflix's first game from Germany. Developed by HandyGames, it lets players build medieval cities and try to keep their kingdom's citizens happy. Netflix also launched its first game from Spain, 11 Bit Studios' "Moonlighter," which involves managing a shop by day and slaying monsters by night. Another new title, "Dragon Up" by Canadian developer East Side Games, has players hatch and collect rare dragons and is available in 30 languages, according to Netflix.
The forthcoming title is "Exploding Kittens - The Game," which is based on the popular card game created in Los Angeles and will also be the basis for a Netflix TV series released in 2023.
Netflix's venture into gaming comes as the company grapples with a startling decline in subscribers. The streaming service lost 200,000 paying customers from January through March—the company's first quarterly subscriber loss in more than a decade—and expects to lose 2 million more in the current quarter. That dire outlook has cratered the company's stock price by nearly 70% this year, prompting the firm to lay off staffers and curtail its spending.
The poor financial results have Netflix trying new initiatives, from adding commercials to cracking down on password sharing. But unlike those planned changes, Netflix's foray into gaming was well underway before its disastrous first-quarter earnings. The company bought Glendale-based gaming studio Night School in September—the first of three gaming acquisitions within six months—and launched its first mobile game in November.
"It's a top-level priority for us, and we're very focused on it," Netflix COO and chief product officer Gregory Peters said of gaming during the company's April earnings call. "We're aiming to have titles that land, that create conversation and enthusiasm and buzz, that drive more people to sign up for the service and then obviously in retention as well."
With Netflix yet to produce a huge gaming hit, some observers have criticized the effort; one media analyst called gaming a
"distraction"
from the company's core business. Adding mobile games, however, could help Netflix attract
younger consumers who prefer gaming
, while also giving existing customers more value for their monthly subscription. As Netflix now knows firsthand, consumers are increasingly willing to
cancel a streaming service
, especially if they think it's too costly.
Snap warned on Monday that it will likely report lower-than-expected revenues and profits this quarter—a revelation that sent the social media firm's stock price plunging by 30%.
"The macroeconomic environment has deteriorated further and faster than anticipated," Snap disclosed in a filing with the Securities and Exchange Commission. "As a result, we believe it is likely that we will report revenue and adjusted EBITDA below the low end of our [second quarter] 2022 guidance range."
The Santa Monica-based company was already bracing for another challenging quarter due to economic headwinds like inflation and Russia's invasion of Ukraine, which it said have harmed the digital advertising market. Snap, which generates virtually all of its revenue from ads, is also still grappling with Apple's decision to restrict how users are tracked on mobile devices.
As a result of the gloomy outlook, Snap is set to slow down on hiring. The company now plans to hire another 500 new employees through the end of this year, compared to the 900 employees who have already accepted offers this year and the 2,000 people it added over the last 12 months, according to The Verge, which cited a memo from Snap CEO Evan Spiegel.
"Our most meaningful gains over the coming months will come as a result of improved productivity from our existing team members," Spiegel wrote in his note to staff.
Snap's shares subsequently fell more than 30% in after-hours trading, to $15.71 as of 4:45 p.m. Pacific Time. The company's stock closed Monday's trading at $22.47—down 52% since the start of this year and 73% off its 52-week high in September. (Disclosure: Snap is an investor in dot.LA.)