richard branson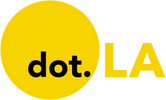 Get in the KNOW
on LA Startups & Tech
X
richard branson
live.staticflickr.com
The Federal Aviation Administration cleared Virgin Galactic for future takeoffs after closing on Wednesday their investigation into this summer's launch that took billionaire Richard Branson into space.
Virgin's operations were grounded Sept. 2 following its July 11 launch of the SpaceShipTwo, the flight that took its founder Branson and five other civilian astronauts into space. While the craft was descending, it failed to properly communicate with the FAA as it changed course, which swiftly prompted the organization to temporarily shut down Virgin's operations until it could figure out what went wrong.

"The investigation found the Virgin Galactic SpaceShipTwo vehicle deviated from its assigned airspace on its descent from space," the FAA said. The federal air and space regulator also said it found "Virgin Galactic failed to communicate the deviation to the FAA as required."
The space tourism company said it accepted several suggestions from the FAA to ensure future flights are up to code -- including updating calculations to widen the range of protected airspace in future launches to give itself a wide berth. The company said this will alleviate any issues with going out of its designated airspace while returning from space, a key step towards avoiding collisions.
Virgin Galactic's shares jumped more than 10% in after-hours trading following the FAA's announcement. At market close the stock was down 3.5%.
While nothing crashed during the July 11 launch, that was one of the FAA's main concerns when Virgin deviated from its flight path. The New Yorker first reported that a warning light went off in the Virgin Galactic craft during the July launch, warning passengers it was traveling a dangerously shallow flight path, which prompted the change in course.
Unlike its competitors including Elon Musk's SpaceX or Jeff Bezos' Blue Origin, Virgin Galactic opts to have a human crew operate every one of its test flights instead of automating them, which makes precision even more important. After all, it's costly to lose a rocket but the technology can be rebuilt -- if a human dies in the process of a Virgin Galactic launch, that's a loss impossible to recoup.
"Under its license, Virgin Galactic is responsible for ensuring the safe conduct of its launch," the FAA said. "This includes having a robust safety organization with processes and procedures that immediately call attention to potential safety issues."
Virgin said it will also work to provide real-time mission updates to FAA's Air Traffic Control.
Virgin Galactic CEO Michael Colglazier said in a statement Wednesday, "we appreciate the FAA's thorough review of this inquiry. Our test flight program is specifically designed to continually improve our processes and procedures."
Colglazier continued, "the updates to our airspace and real-time mission notification protocols will strengthen our preparations as we move closer to the commercial launch of our spaceflight experience."
From Your Site Articles
Related Articles Around the Web
Charity fundraising platform Omaze, which offers celebrity meet-and-greets and other fundraising experiences, landed its most high profile client this year: billionaire Richard Branson. Now it's hoping to take off.

Omaze announced on Thursday it raised $85 million in a Series C funding round led by Louis Bacon's Moore Strategic Venture along with high-profile investors, including singer Bono, actress Kerry Washington, football star Tom Brady and Reddit co-founder Alexis Ohanian.
The company promises nonprofits that it can raise far more money than traditional galas or other fundraising events with their star-studded online campaigns — which have included celebrities such as Michelle Obama and Oprah — and prizes like a custom tiny home or a Lamborghini blessed and signed by Pope Francis.
Omaze organizes the campaigns and handles the marketing, content and outreach. The Culver City-based company works with the Charities Aid Foundation America and says it has raised about $150 million for over 400 charities. Omaze estimates on its website that its cut averages about 12% to 20% percent of all donations, regardless of the campaign.
"By offering everyone the opportunity to win a $5M house or go to space, we can fund the causes creating opportunities for the underserved," said CEO and co-founder Matt Pohlson in announcing the raise. "This funding empowers us to expand our prizing and donor base internationally."
Earlier this year, Branson launched a sweepstake on its platform to win a seat on the Virgin Galactic VSS Unity, the same spacecraft that carried him into space in July. The winner has yet to be announced.
Launched in 2012, the company began offering travel and one-of-a-kind cars in 2019 and has boasted 100% percent growth since. It competes against companies like GoFundMe, which also offers fundraisers but mostly appeals to individuals trying to raise funds for friends and family. Another fundraising platform, Arizona-based RallyUp, works with charities to build out their events online.
Other investors include FirstMark Capital — which led a $30 million round in August 2020 — along with Wndrco, Telstra Ventures, Causeway Media Partners, Mockingbird Ventures, BDMI and Pegasus Tech Ventures.
From Your Site Articles
Related Articles Around the Web
GeekWire Photo / Kevin Lisota
"To all you kids down there, I was once a child with a dream, looking up to the stars," Branson said before unbuckling. "Now, I'm an adult in a spaceship with lots of other wonderful adults, looking down to a beautiful, beautiful Earth. For the next generation of dreamers, if we can do this, just imagine what you can do."
Can Jeff Bezos top that? We'll soon find out. Amazon's founder is set to go even higher as a passenger July 20 on the first crewed flight for his space venture Blue Origin's New Shepard rocket.
On Tuesday, the Federal Aviation Administration issued its formal approval for New Shepard's launch, which will carry Bezos and three crewmates.
On this special episode of the GeekWire Podcast: the dawn of a new era in space tourism, what to watch when the Amazon founder blasts off next week, and what's next for commercial space exploration.
Joining us is longtime space journalist Alan Boyle, GeekWire contributing editor, who has covered Bezos' space ambitions for years.
Listen above, subscribe to GeekWire in any podcast app, and continue reading for edited highlights from Alan's commentary.
What this launch means for Bezos and Blue Origin: I think that there's a little bit of redemption here, because Blue Origin and Jeff Bezos have been working on this and other projects for a long time. And it's a little bit elusive to see the payoff from all that.
He's working on an orbital class rocket called New Glenn, which has been delayed. Blue Origin competed in a couple of high profile competitions for government contracts from NASA or the US Space Force, and they lost out on those.
So New Shepard is really going to be a signal success, and probably the highest success that Blue Origin has encountered in its more than 20 years of existence. If it works as Jeff Bezos hopes it will … then it is a sign that Blue Origin has actually achieved something having to do with human space flight, high-profile space flight. And if they can turn this into more successes, then Jeff Bezos' vision has a much better chance of coming to fruition.
The personal risk to Bezos: There is a risk of death. That's always the case when you have something that's as explosive as a rocket ship that you're dealing with. It was risky for Richard Branson also, even though that rocket plane has been tested. There are three people who lost their lives in the ground test, and one test pilot died in the course of testing SpaceShipTwo. So it is risky.
Blue Origin's New Shepard spacecraft has an escape system if something goes wrong. During the ascent of the rocket, there is a solid rocket motor that is supposed to light up, and push the passengers to safety, in case an emergency occurs. But it's still rocket science, and there are things that can go wrong. Especially with this flight, I think there's a lot more attention to it, because this is the first one to fly with people on it.
What this month means for space tourism: I think it's a turning point. For a long time, I had talked about the two-year rule in private commercial space flight, that the era when regular folks fly in space always seems to be two years away. But now it's less than two weeks away, perhaps. So I think that's a big deal. It's a big deal for the business of space flight.
Strangely enough, I am feeling like this is just becoming a business, and for people who are well-versed in science fiction and all that, and love Star Wars and Star Trek, maybe it loses a little bit of an appeal, because now, it's just a business, and the filthy lucre is entering into the picture.
I'm of two minds about that. I'm kind of sad that it's no longer science fiction, strangely enough. But I guess the day that we all had been thinking was coming some day down the road is really approaching its dates on the calendar.
This article originally appeared on GeekWire