Snap Rolls Out Cameo Partnership, New Ad Feature and Original Programming
Kristin Snyder
Kristin Snyder is dot.LA's 2022/23 Editorial Fellow. She previously interned with Tiger Oak Media and led the arts section for UCLA's Daily Bruin.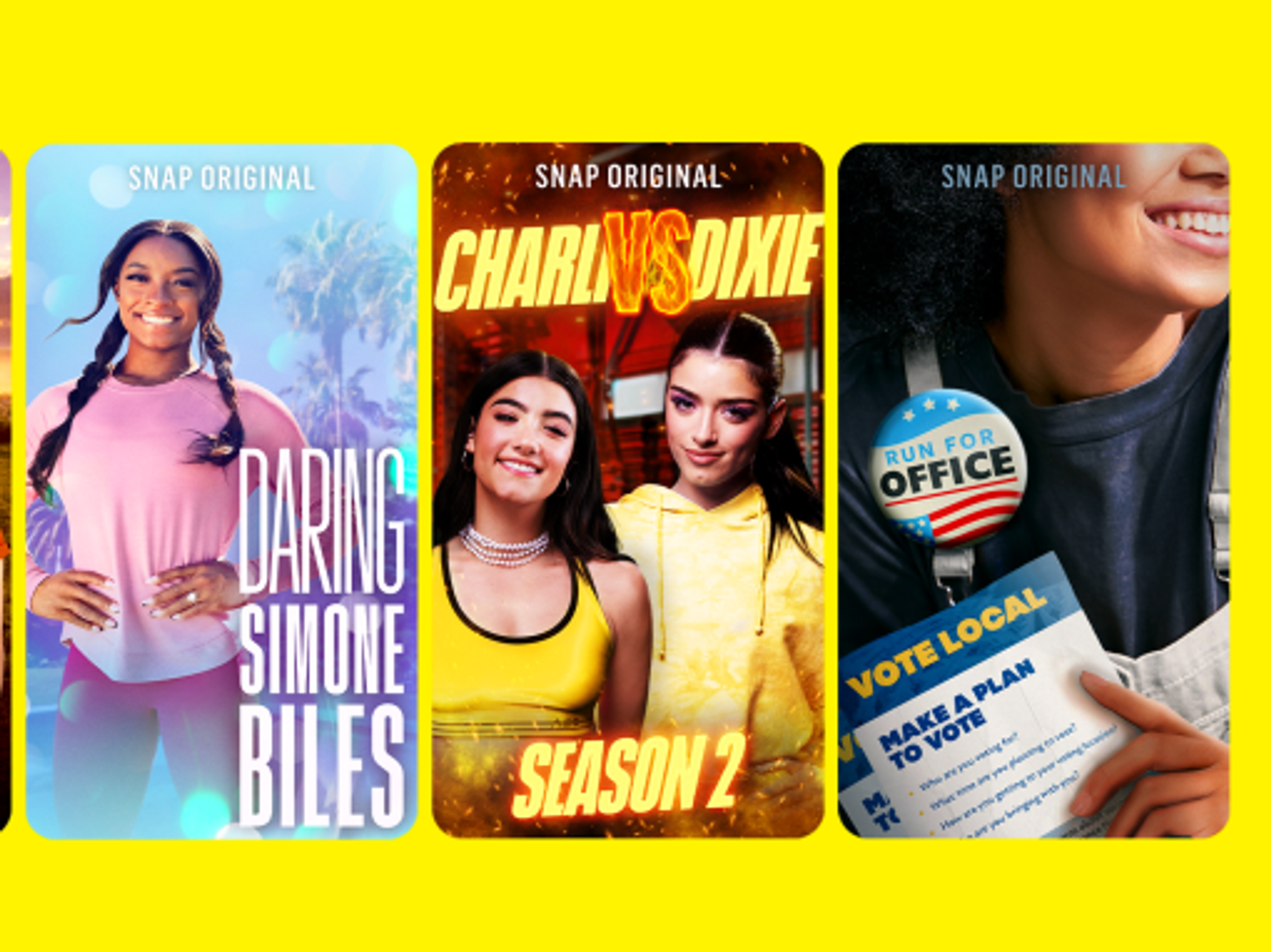 Snap, Inc.
After a "challenging" first quarter, Snap is hoping that new celebrity partnerships and original influencer content can help it grow its young user base and generate more advertising revenue.
The Santa Monica-based social media firm announced several new initiatives at its NewFronts showcase on Tuesday—including a partnership with video-sharing app Cameo, a new ad format called Snap Promote and new original programming efforts. As presenters ranging from "Queer Eye" star Karamo Brown to singer Loren Gray highlighted some of the company's recently announced features, Snap executives spotlighted how its Gen Z audience interacts with its advertisers.
---
The company's collaboration with Cameo, the Snap x Cameo Advertiser Program, will connect Snap's video advertisers with the Cameo's roster of celebrity creators, with the goal of producing short-form, custom video endorsements. Snap revealed it beta-tested the feature with Mattress Firm, which partnered with figures like sports commentator Erin Andrews and saw an increase in its ad awareness.
Snap vice president of sales Peter Naylor introduced Snap Promote, which will allow media partners featured in Snapchat's Discover feature to expand their reach through in-app ads. The company said testing with the National Football League yielded a 7x-increase in users engaging with the NFL's Snapchat Stories. Snap Promote builds on Snap's expansion last month of media partnerships through its Dynamic Stories feature.
If Snap's initiatives seemed targeted toward competing with one particular social media, the unveiling of its new programming left little room for doubt about its TikTok-ian aspirations. One of TikTok's biggest dancing stars, Addison Rae, took the stage Tuesday to promote her Snap original show "Addison Rae Goes Home," before fellow TikTok influencers Charli and Dixie D'Amelio joined via video to announce the second season of their own Snap show, "Charli vs. Dixie."
Snap co-founder and CEO Evan Spiegel made a brief appearance onstage with Olympic gymnast Simone Biles to announce her upcoming original show, "Daring Simone Biles," which will feature 10 episodes of the gold medalist facing challenges and fears—including one of her biggest foes, the bee. Further bolstering its sports presence, Snap also expanded content deals with the NFL, NBA and WNBA.
Head of original programing Vanessa Guthri also announced Reclaim(ed), Snap's first Canadian original show, which will follow hosts Marika Sila and Kairyn Potts as they delve into social issues impacting indigenous populations. Guthri also discussed Snap's Equity Partnership Pledge, which sets a three-year goal of having 50% of individuals involved in the production of Snap Originals to be women or members of historically underrepresented backgrounds.
With Snap revealing that 80% of its 600 million users are under 18, it's no wonder that the company paraded social media influencers like makeup artist Manny MUA and TikTok star La'Ron across the stage. Whether its augmented reality ads and celebrity roster can help it compete with TikTok's massive ad revenue advantage remains to be seen.
Kristin Snyder
Kristin Snyder is dot.LA's 2022/23 Editorial Fellow. She previously interned with Tiger Oak Media and led the arts section for UCLA's Daily Bruin.
https://twitter.com/ksnyder_db