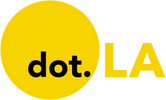 Get in the KNOW
on LA Startups & Tech
X
Kristin Snyder
Kristin Snyder
Kristin Snyder is an editorial intern for dot.la. She previously interned with Tiger Oak Media and led the arts section for UCLA's Daily Bruin.
YouTube and TikTok are going head-to-head on new ways to pay their content creators.
YouTube Shorts will now incorporate an expanded array of ads on its short-form video feed, Business Insider reported Tuesday, which could potentially lead to Shorts creators receiving a cut of ad revenues. Meanwhile, TechCrunch reported yesterday that TikTok is beta-testing LIVE Subscription, a new model which allows fans to directly compensate creators.
YouTube Shorts, which previously showed limited ads from select advertisers, will now expand to ads purchased through YouTube's main video platform. While creators won't immediately benefit from the change, YouTube plans on analyzing the Shorts ads' performance to determine how it will pay creators, BI reported.
Currently, YouTube Shorts' $100 million creator fund only pays out top performers and is set to end later this year. While creators on YouTube's main platform receive a 55% cut of ad revenues, BI reported that Shorts creators have thus far found monetization difficult.
"The Shorts Creator fund isn't anywhere near large enough to incentivize larger creators to stick around or generate unique content for the platform," Shorts creator Nicholas Crown told the publication. "Without ad rev sharing, creators generating millions of impressions on Shorts often make pennies from the occasional pre-roll ad that runs through AdSense on a Short."
TikTok's LIVE Subscriptions, on the other hand, will give creators on the video-sharing platform a chance to earn direct payments from fans, while giving paying subscribers access to exclusive chats, emotes and badges. The feature will launch with select creators on Thursday, TechCrunch reported; while pricing has not yet been announced, LIVE's is believed to be "comparable" to livestreaming platform Twitch's $4.99 monthly subscriptions. Instagram is currently testing a similar creator subscription model.
With TikTok and YouTube stars gaining popularity, both companies are seeking to offer new monetization models that would keep those creators on their platform. Social media influencers, for their part, have looked to spread their content across multiple platforms—as evidenced by Snap poaching TikTok stars for its own original content. In turn, both Culver City-based TikTok (which is owned by Chinese tech firm ByteDance) and Santa Monica-based Snap have introduced new ad revenue initiatives for creators this year.
The singer Halsey has claimed that their record label is requiring TikTok momentum before letting them release new music, in comments that draw attention to the video-sharing app's growing influence over the music industry.
In a TikTok video released Sunday, Halsey claimed the Astralwerks-Capitol label will not allow them to release their latest song until "they can fake a viral moment on TikTok." Halsey played the song in the background as they said that "basically every artist these days" is stuck waiting for TikTok virality as they plan music releases. In a subsequent series of Tweets, Halsey said that their TikTok video ironically going viral has not yet resulted in a release date, despite the song having been ready for a month.
The response has ranged from people viewing the video as a disingenuous marketing scheme meant to gain sympathy to others expressing support for the musician.
"Our belief in Halsey as a singular and important artist is total and unwavering," an Astralwerks-Capitol rep told Variety. "We can't wait for the world to hear their brilliant new music."
Other musicians have recently expressed similar complaints. Ahead of Adele's 2021 album, the singer said she shot down her team's request to share her new music on TikTok. But few in the industry have Adele's reach, and artists like Florence Welch, Ed Sheeran and FKA Twigs have all taken to TikTok at their labels' behest.
In April, Lizzo released her latest single "About Damn Time" on TikTok with an accompanying dance; the audio has since been used in over 1 million videos on the app, while the song made it to no. 9 on the Billboard Hot 100 chart. Other music artists are using TikTok stars to promote their material, with singer Harry Styles tapping influencer Brittany Broski to take over his social media ahead of his recent concert.

As artists can now grow their audiences on social media without relying on traditional mainstream media, it's clear that TikTok has disrupted the industry. Take Lil Nas X, who used the app to promote "Old Town Road" and was up for five Grammy awards this year. On occasion, a short singing clip can even lead labels to sign new artists, as was the case with Australian singer Peach PRC.
A viral moment on TikTok can also take an unknown song or music project to new heights. "The Unofficial Bridgerton Musical," a passion project started on the platform, beat theater legend Andrew Lloyd Webber to take home a Grammy earlier this year. Having bought the rights to Universal Music Group's catalog and launched a platform that would allow artists to monetize their music uploaded to the app, TikTok is certainly leaning into its industry impact.
Related Articles Around the Web
Image by Joshua Letona
This week in "Raises": A pair of Web3 platforms for gamers landed funding, as did a Manhattan Beach medical startup looking to bolster primary care via nurse practitioners. Meanwhile, a Santa Monica-based investment firm launched its seventh fund with more than $14 billion in dry powder.
Venture Capital
Improvado, a marketing data aggregation platform, raised $22 million in a Series A funding round led by Updata Partners.

Web3 gaming platform FreshCut raised $15 million in funding led by Galaxy Interactive, Animoca Brands and Republic Crypto.
Medical startup Greater Good Health raised $10 million in a funding round led by LRVHealth.
Joystick, a Web3 platform for gamers and creators, raised $8 million in seed funding.
Open source data protection company CipherMode Labs raised $6.7 million in seed funding led by Innovation Endeavors .
Mobile phone charging network ChargeFUZE raised $5 million in seed funding led by Beverly Pacific, TR Ventures, VA2, Jason Goldberg and Al Weiss.
Polygon, a startup aiming to better diagnose children with learning disabilities, raised $4.2 million in seed and pre-seed funding led by Spark Capital and Pear VC.
Pique, a virtual women's sexual health clinic, raised $4 million in a seed funding round led by Maveron.
Psudo, a sneaker startup that utilizes recycled water bottles and 3D sublimation printing to create its shoes, raised $3 million in a seed funding round led by SternAegis Ventures.

Funds
Santa Monica-based investment firm Clearlake Capital Group raised $14.1 billion for its seventh flagship fund.
Raises is dot.LA's weekly feature highlighting venture capital funding news across Southern California's tech and startup ecosystem. Please send fundraising news to Kristin Snyder (
kristinsnyder@dot.la
).
From Your Site Articles
Related Articles Around the Web