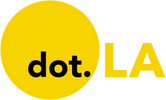 Get in the KNOW  
  on LA Startups & Tech  
X
Kristin Snyder
Kristin Snyder
Kristin Snyder is an editorial intern for dot.la. She previously interned with Tiger Oak Media and led the arts section for UCLA's Daily Bruin.
TikTok's algorithm pushes misogynistic content to young men, according to a new report.
An investigation by the Observer found that the video-sharing app, which has its headquarters in Culver City, spreads extreme, anti-women videos. Creating a new account posing as an 18-year-old, the Observer found that after users watched videos aimed at men that included discussions of male emotions and podcasts hosted by men, TikTok's algorithm began suggesting increasingly misogynistic content.
Many videos featured Andrew Tate, a kickboxer turned internet star who has been criticized for misogynistic content. Some of Tate's videos blamed feminism for men's misery, claimed men have no power and praised his girlfriend for being "well trained."
Tate's videos have been under debate since comedy duo Cody Ko and Noel Miller discussed the controversial social media figure on their podcast. Many of the podcast's fans expresseddisappointment in the duo's choice to provide Tate with a platform without disavowing his views. A newTikToktrend urges people to see if people they know follow Tate on Instagram. Other popular social media stars, such as Hasan Piker (known as HasanAbi), have supported the discussion.
The Observer also found that TikTok recommended content from right-wing psychologist Jordan Peterson and men's rights activists. It also promoted anti-mask videos.
TikTok is not the only social media platform that has been found to promote misogynistic content to some users. Instagram came under fire for users attacking female influencers and Twitter hosted anti-Amber Heard content during her defamation trial against her ex-husband, Johnny Depp.
Earlier this year, TikTok updated its community guidelines to better protect its users and clarified that videos featuring misogyny and other hateful ideologies would not be promoted on its "for you" page.
"Misogyny and other hateful ideologies and behaviors are not tolerated on TikTok, and we are working to review this content and take action against violations of our guidelines," a TikTok spokesperson said. "We continually look to strengthen our policies and enforcement strategies, including adding more safeguards to our recommendation system."
TikTok's algorithm has come under scrutiny even as more social media platforms try to imitate it. A recent report found it can quickly spread harmful ideologies, such as white supremacy. Currently, the company faces a lawsuit alleging its algorithm directs dangerous videos to children. The company's content moderators—who review potentially misogynistic content—have also spoken out against unfair working conditions.
This is the web version of dot.LA's daily newsletter. Sign up to get the latest news on Southern California's tech, startup and venture capital scene.
Netflix's badyear just got worse.

The Writers Guild of America West informed its members that a third-party arbitrator ruled Netflix must pay 216 film writers a collective $42 million in unpaid residuals. Initially focused on money due to "Bird Box" writer Eric Heisserer, the ruling also includes 139 Netflix films.
The issue goes back to 2016 when the streamer began producing its own films written by WGA members. Netflix's payments to writers were based on previous deals with the Directors Guild of America and SAG-AFTRA, which allowed residual amounts to be lower than the cost of each film. Netflix hoped that pattern bargaining—a strategy that uses a new agreement as a precedent for future deals—would let them get away with this.
In response, the WGA busted out the Theatrical and Television Basic Agreement, which promises writers are paid when the film is released and then earn residuals informed by how much the distributor makes from licensing the film for streaming or home video. When Netflix is both the producer and distributor, the WGA sets payment rates comparable to licensing fees paid for similar films.
The WGA is seeking the amount of outstanding earnings as well as $13.5 million in interest.
Back in 2017, a new WGA pact increased the residuals streaming services had to pay their writers based on the number of subscribers and episode length—narrowly avoiding a strike.
Netflix sought deals with Hollywood's unions as it began to establish itself as a serious industry player. The streamer recently reached a tentative deal with SAG-AFTRA. Though specifics aren't currently known, it follows the union's historic first deal with Netflix in 2019 that establish labor protections (including residual payments).
The news comes after Netflix promised to cut costs—and did so in a number of layoffs—and rumors spread about changing content strategies at the streamer.
Hollywood labor rights have been a contentious topic in the past few years, with the 2021 IATSE strike making waves by targeting how streaming has changed the industry. Netflix itself is under fire for poor treatment of VFX workers across a number of projects, including "Guillermo del Toro's Cabinet of Curiosities." Netflix's showrunners are also worried about working within limited budgets, and no one seems to have answers for how the streamer's planned ad tier could change how it pays its creators. And on the corporate level, last year two trans employees filed unfair labor practice charges after Netflix allegedly retaliated over them speaking out about Dave Chappelle's special.
WGA's win amidst tumultuous times in the streamingworld is just the most recent sign that we're in the Great Streaming Reckoning—and adds more fuel to the fire that is Netflix's content disaster— Kristin Snyder
Niche wants to bring Web3 communities together.
After raising $1.8 million in a pre-seed round led by MetaWeb, the Los Angeles and New York-based platform launched the beta version of its decentralized, user-owned social media site. Alumni Ventures Group and a NEAR Foundation grant completed the funding, allowing the site to move into its beta stage. CEO Christopher Gulczynski and CTO Zaven Nahapetyan, bringing their respective Tinder and Facebook experience, turned to Web3 as an alternative to ad-driven social media.
Built up with user-owned communities, Niche's "owner-members" purchase tokens unique to each group. The tokens, which can be exchanged for real currency, can also be used to buy content and attend events on the platform. Gulczynski said distributing ownership among its members re-incentivizes people to invest in smaller, more personal online communities even as it removes ad-driven motivations.
"We saw all the good stuff about Web2, with like connection and facilitating good engagement, but then we also saw the bad of how the larger companies were using that to actually make money," Gulczynski said. "So I think it's a really unique opportunity now to take that experience and apply it to Web3, so that we can deliver on those promises."
While at Facebook, Nahapetyan said the company noticed more users turning to private groups and chat threads instead of the ad-heavy news feed.
"It's a big part of why I decided to build Niche because we were like, 'Okay, people want to be in close-knit spaces around shared identity or interest," Nahapetyan said. "And if the current apps are not serving that, then there's a huge need that we can fulfill here with what we're doing."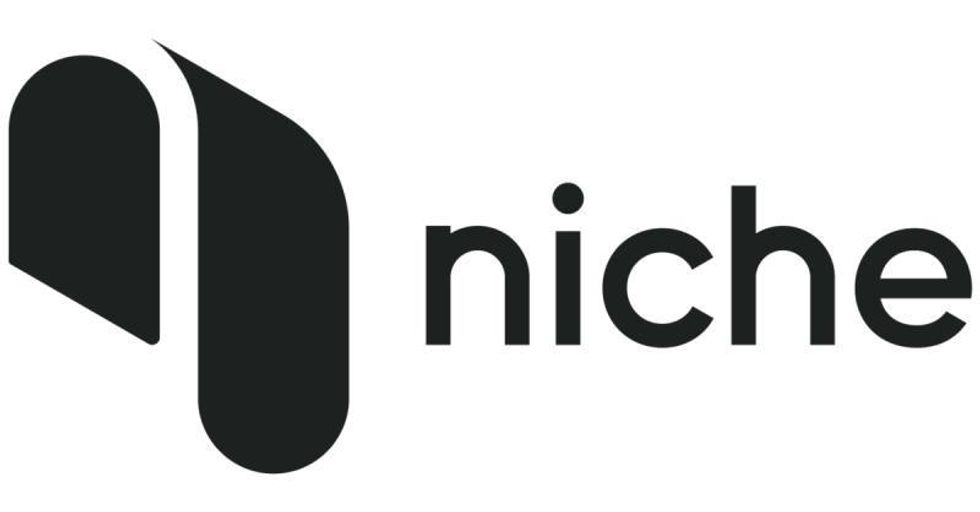 Niche's company logo Courtesy of Niche
Crypto scams are easier to pull off on social media, with the FTC stating that Instagram, Facebook and WhatsApp users have lost over $1 billion. As people question the fate of different platforms, Gulczynski said that a platform like Niche has the potential to replace the current social media landscape.

"If we can prove value to like the groups of people that we're going after, we don't have to worry about taking on Meta and Instagram and all that kind of stuff because we'll have made evangelists out of the people that we're providing value for," Gulczynski said.
Mainstream social media sites are also exploring Web3—Snapchat is testing a feature that would allow users to incorporate NFTs into lenses, and Twitter allows paying subscribers to use NFTs as profile photos.
Even as crypto faces increased scrutiny and creators grow wary of promoting it, there are a growing number of social platforms dedicated to Web3. NBA player Spencer Dinwiddie's Web3 social media app Calaxy recently raised $26 million while Message seeks to give online chatting the Web3 treatment.