nfts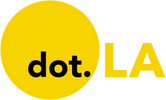 Get in the KNOW
on LA Startups & Tech
X
nfts
Photo courtesy of Jadu
With plans to sell thousands of NFT avatars, augmented reality (AR) startup Jadu is betting gamers will want to own and invest in personal video game characters.
At the end of August, the Los Angeles-based company will sell 11,111 robot avatars, called AVAs, which can be used as playable characters on Jadu's upcoming mobile app. The NFTs, or non-fungible tokens, will also come with commercial rights, meaning holders could—hypothetically—slap a character's likeness on a t-shirt and sell it.
The avatar sale is the latest step in Jadu's quest to build an AR gaming platform that lets players roam the real world with their NFT avatars. The startup raised a $36 million Series A round in May to work on the concept.
NFTs are digital assets that can have their ownership and authenticity verified using blockchain technology. The much-hyped tech has been most commonly applied to digital art and collectibles, but gaming companies have also tried integrating NFTs into their virtual worlds. That has given gamers unique digital items to play with, while giving gaming companies a new revenue stream. In the future, avatar accessories could potentially be transferred from one game to another, too.
This idea has faced significant backlash. Some gamers and developers call NFTs in gaming exploitative and unfair, and Microsoft's "Minecraft" recently announced it would no longer allow NFTs to integrate with the game. Microsoft subsidiary Mojang described NFTs as "digital ownership based on scarcity and exclusion."
In an interview with Venture Beat, Jadu founder and CEO Asad J. Malik said he "completely agree[s] with the gamer community's critique of NFTs."
"We are not a traditional gaming company," Malik told the news outlet. "We are fundamentally an AR company and our mission is always to bring new forms of AR to the people in ways that are very experiential and immersive. We are about building forms of AR that haven't existed before."
Jadu has been developing an AR mobile app that connects to players' Ethereum (ETH) wallets, letting them turn 3D animated NFTs into playable avatars. The app can integrate avatars from NFT collections such as CyberKongz and FLUFs.
Jadu has also sold avatar accessories like jetpacks and hoverboards as NFTs. The startup earned more than $5 million from initial NFT sales, Malik previously told dot.LA, and collects a 5% commission on the roughly $25 million in secondary sales those NFTs have done to date on platforms like OpenSea.
The company's own avatars will be up for sale on Aug. 30, for 0.222 ETH, or about $365 at press time. All of the proceeds will go toward a "community treasury" aimed at expanding Jadu's IP. The treasury, governed by Jadu AVA holders, will fund member events and projects, such as movies or music videos using their NFT characters.
From Your Site Articles
Related Articles Around the Web
Teens crawling the mall—if there are any who still do so—will soon be able to pick up an NFT under the dim lights of Hot Topic.
Toonstar, a Los Angeles-based Web3 animation studio, is joining Hot Topic, Inc. as the retail company's official Web3 partner, the companies announced Wednesday. Creating NFTs related to Toonstar's original projects and Hot Topic IP, Toonstar will facilitate NFT sales that can then be redeemed as physical merchandise in stores. The partnership will also include community-driven digital projects and will work with brands featured in Hot Topic to create new Web3 activations.
"We thought (the partnership) was a really good fit for Toonstart and for Web3," Toonstar CEO and co-founder John Attanasio told dot.LA. "When you look at their community…they're all heavy collectors of both digital and physical goods already. When you think of the NFT world, a lot of it is about collectibles."
Hot Topic's teenage and young adult demographic also drew Toonstar to the company, as Attanasio said it matches their current projects, such as Mila Kunis' NFT show "The Gimmicks," a workplace comedy series set in the world of regional wrestling. Attanasio said Hot Topic shoppers are often the type to show up to fan events such as San Diego Comic-Con—which is where the partnership will officially launch later this month. Social media brand ambassadors HT Fanatics will be able to cameo in an episode of "The Gimmicks" at the event.
Creators have previously turned to NFTs to encourage their community amongst their fanbases—a theory Toonstar is following with this partnership.
The collaboration marks a shift in the previous trend of incorporating NFTs into retail brands. Clothing companies including American Eagle and Gap have respectively launched a digital clothing shop and an NFT collection. Even high-end brands have explored Web3, with Gucci releasing a series of digital and physical collectibles earlier this year and Prada offering a tying a free NFT to purchases from its Timecapsule initiative. But the Toonstar and Hot Topic partnership allows people to purchase NFT activation codes in stores and online, effectively merging their retail experience with their digital spaces.
As more retailers turn to digital creations, how states will handle sales tax remains up for debate. And as more questions of intellectual property ownership pop up amidst the crypto winter, retailers will have to navigate the changing digital landscape on top of inflation.
Partnering with a retail store provides Web3 companies like Toonstar the ability to "make buying an NFT as easy as buying a shirt in store," Attanasio said. Such collaborations, particularly focused on the entertainment realm, may also help Web3 reach a wider audience.
"Web3 and NFTs are still very much a niche category, with only a few million people really active in the community," he said. "Our thesis is that entertainment is going to be one of the things that bring NFTs and Web3 mainstream."
Image from Pixabay
Disney has poached a top gaming executive from Apple to oversee the media giant's foray into the metaverse.
The Burbank-based company has hired Mark Bozon to be its vice president of Next Generation Storytelling creative experiences, Variety first reported on Friday. In that role, Bozon will play a key part in crafting Disney's strategy for the metaverse—the loosely-defined term for immersive, virtual reality-aided online experiences.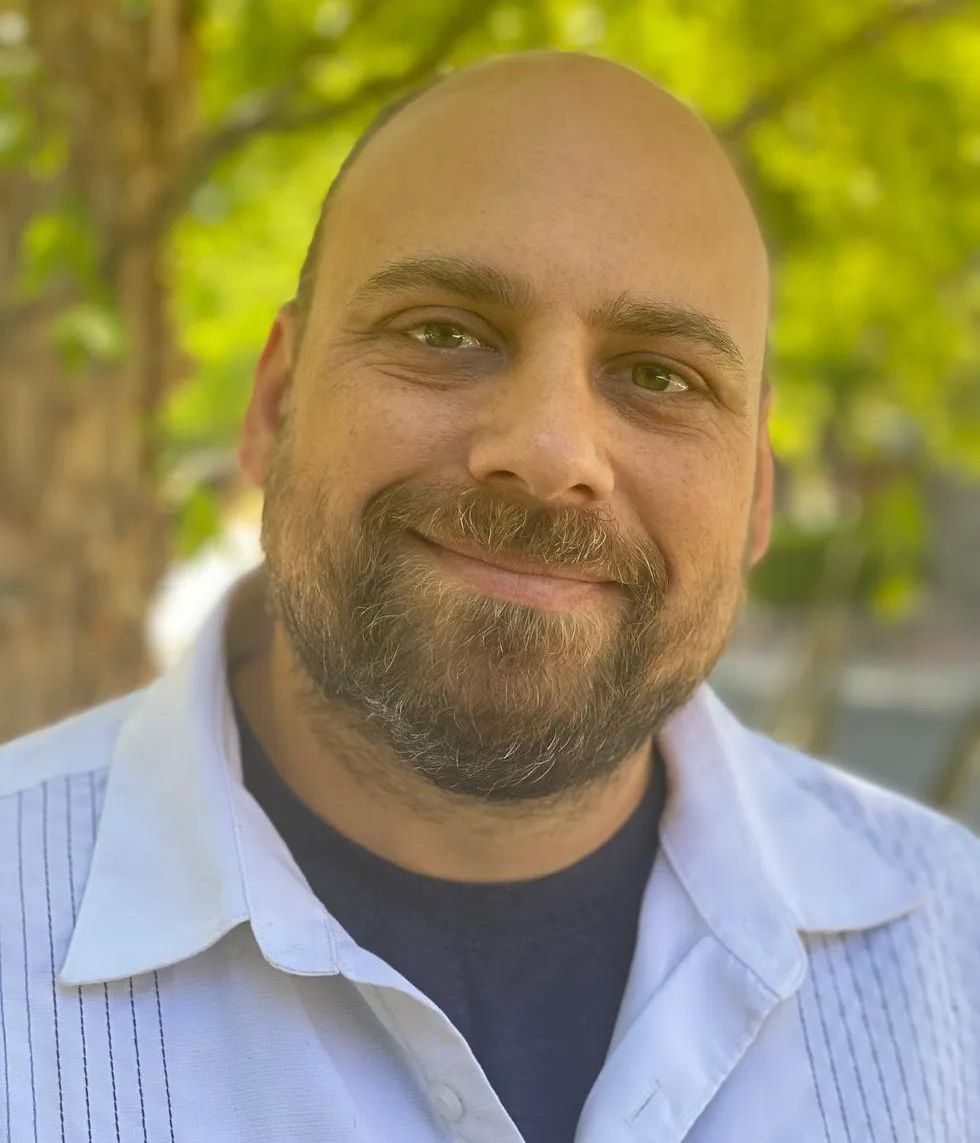 Mark Bozon, VP of Next Generation Storytelling creative experiences.
Courtesy of The Walt Disney Company
Bozon arrives as Disney has looked to beef up its metaverse team in recent months. In February, the company promoted Mike White to senior vice president of Next Generation Storytelling & Consumer Experiences group—a cross-divisional initiative encompassing its wider metaverse ambitions. It has also looked to boost its operations around NFTs, the digital assets verified by blockchain technology that could play a big role in the metaverse.
Bozon spent 12 years at Apple, most recently serving as games creative director at the tech giant's Apple Arcade video game service, according to his LinkedIn profile. He will report to White at Disney, where he will be responsible for leading the Next Generation Storytelling group's creative vision and building a team focused on "interconnected consumer experiences across immersive new storytelling canvases," a Disney spokesperson told dot.LA.
That echoes what Disney CEO Bob Chapek told CNBC in February, when he described the metaverse as "a third dimension of the canvas that we let our creative people paint." Chapek noted that the company could parlay the digital realm across its wide array of assets, from film and media to theme parks and resorts. Thus far, Disney's moves include bringing augmented reality to its theme parks and selling digital artwork using its vast trove of intellectual property.

"If the metaverse is the blending of the physical and the digital in one environment, who can do it better than Disney?" Chapek said.