Family Sues Activision, Claims Sexual Harassment Led to Daughter's Suicide
Samson Amore
Samson Amore is a reporter for dot.LA. He holds a degree in journalism from Emerson College. Send tips or pitches to samsonamore@dot.la and find him on Twitter @Samsonamore.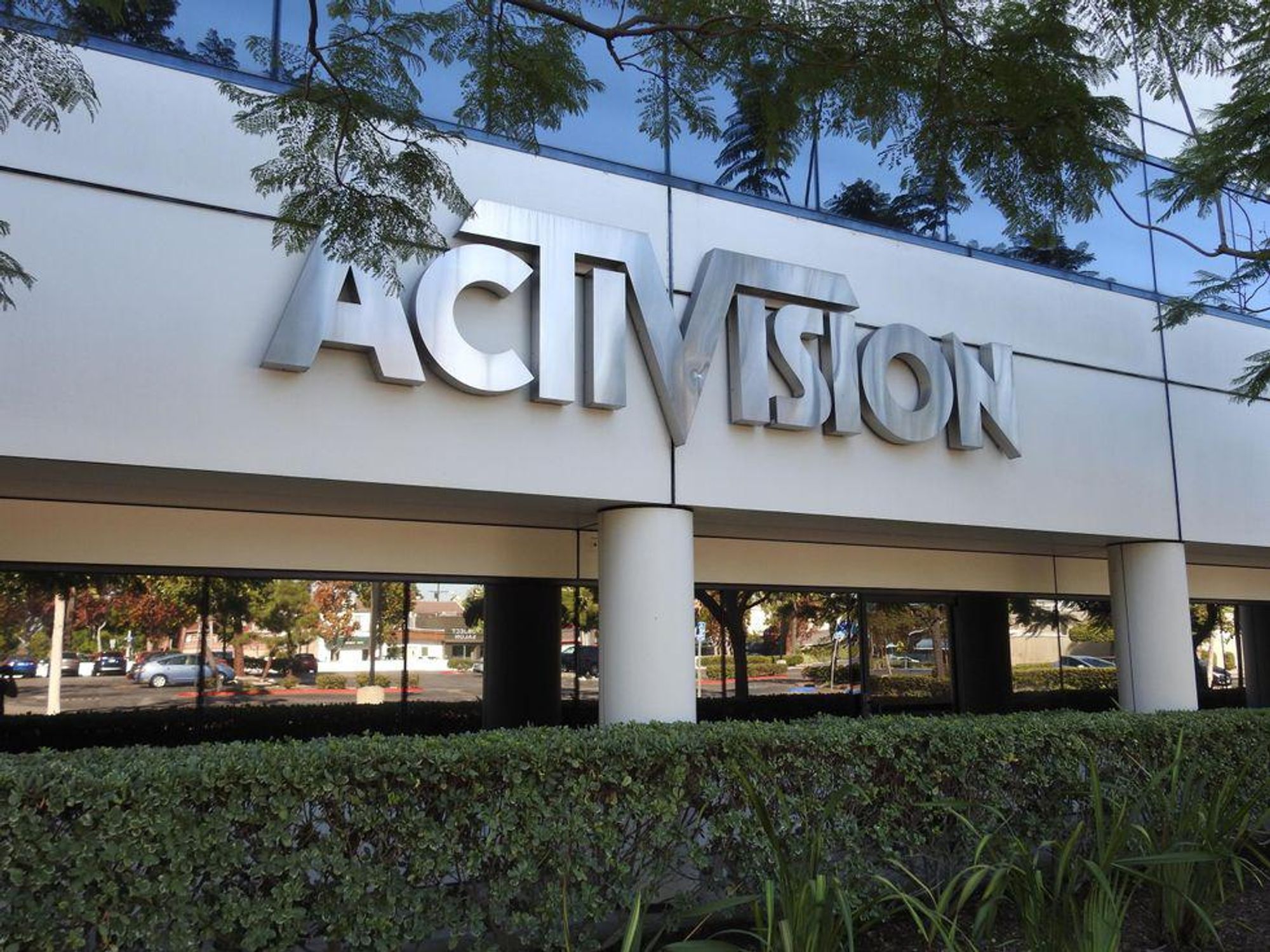 Image from Shutterstock
Sign up for dot.LA's daily newsletterfor the latest news on Southern California's tech, startup and venture capital scene.
The family of a former Activision Blizzard employee who died by suicide in 2017 is suing the video game publisher, alleging that the company failed to prevent workplace sexual harassment that contributed to her death.
The wrongful death lawsuit was filed Thursday in Los Angeles Superior Court by Paul and Janet Moynihan, the parents of Kerri Moynihan. The former Activision finance manager was 32 years old when she was found dead in a Disneyland hotel room during a company retreat in April 2017.
---
According to the Washington Post, which first reported the news of the lawsuit on Friday, the Moynihans are claiming that the sexual harassment their daughter experienced while working at Activision was a "significant factor" in her death.
"We at Activision Blizzard were, and continue to be, deeply saddened by the tragic death of Ms. Moynihan, who was a valued member of the company," an Activision spokesperson told dot.LA in a statement. "We will address the complaint through the legal process as appropriate, and out of respect for the family we have no further comment at this time."
Jeff Isaacs and Adam Kargman of Downtown L.A.-based law firm Isaacs Friedberg are representing the Moynihan family in the wrongful death suit. The attorneys declined to comment.
Kerri Moynihan's experiences with sexual harassment were referenced in an ongoing lawsuit filed against Activision by the California Department of Fair Employment and Housing last July, though she wasn't mentioned by name. The state's complaint alleged that at an Activision holiday party in December 2016, male co-workers had passed around a picture of Moynihan's vagina. State investigators have recently widened their investigation into workplace misconduct at Activision, the Wall Street Journal reported last month.
According to the Washington Post, the Moynihan family's lawsuit also alleges that Kerri Moynihan's boss, former Activision senior finance director Greg Restituito, lied to police detectives investigating Moynihan's death by concealing his sexual relationship with Moynihan. Restituito currently serves as vice president of finance at L.A.-based fintech startup Aspiration, according to his LinkedIn page, and did not immediately return a request for comment.
The Moynihan lawsuit is the latest in a growing stack of litigation against Activision, which is in the midst of being acquired by Microsoft for $69 billion. Last fall, Activision CEO Bobby Kotick faced calls for resignation from employees and shareholders after the Wall Street Journal reported that Kotick knew of alleged sexual assaults at the company but failed to inform Activision's board.
The "Call of Duty" developer is also facing a Securities and Exchange Commision investigation into alleged workplace sexual misconduct, as well as lawsuits from shareholders seeking to block the Microsoft merger. Earlier this week, the Communications Workers of America labor union—which is seeking to unionize Activision employees—and 14 other groups sent the Federal Trade Commission a letter asking it to investigate the Microsoft deal for "anticompetitive effects'' on the gaming market.
The National Suicide Prevention Lifeline can be reached at (800) 273-8255 or by texting HELLO to the Crisis Text Line at 741741.
Samson Amore
Samson Amore is a reporter for dot.LA. He holds a degree in journalism from Emerson College. Send tips or pitches to samsonamore@dot.la and find him on Twitter @Samsonamore.
https://twitter.com/samsonamore
samsonamore@dot.la