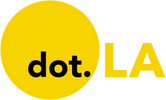 Get in the KNOW  
  on LA Startups & Tech  
X
Christian Hetrick
Christian Hetrick is dot.LA's Entertainment Tech Reporter. He was formerly a business reporter for the Philadelphia Inquirer and reported on New Jersey politics for the Observer and the Press of Atlantic City.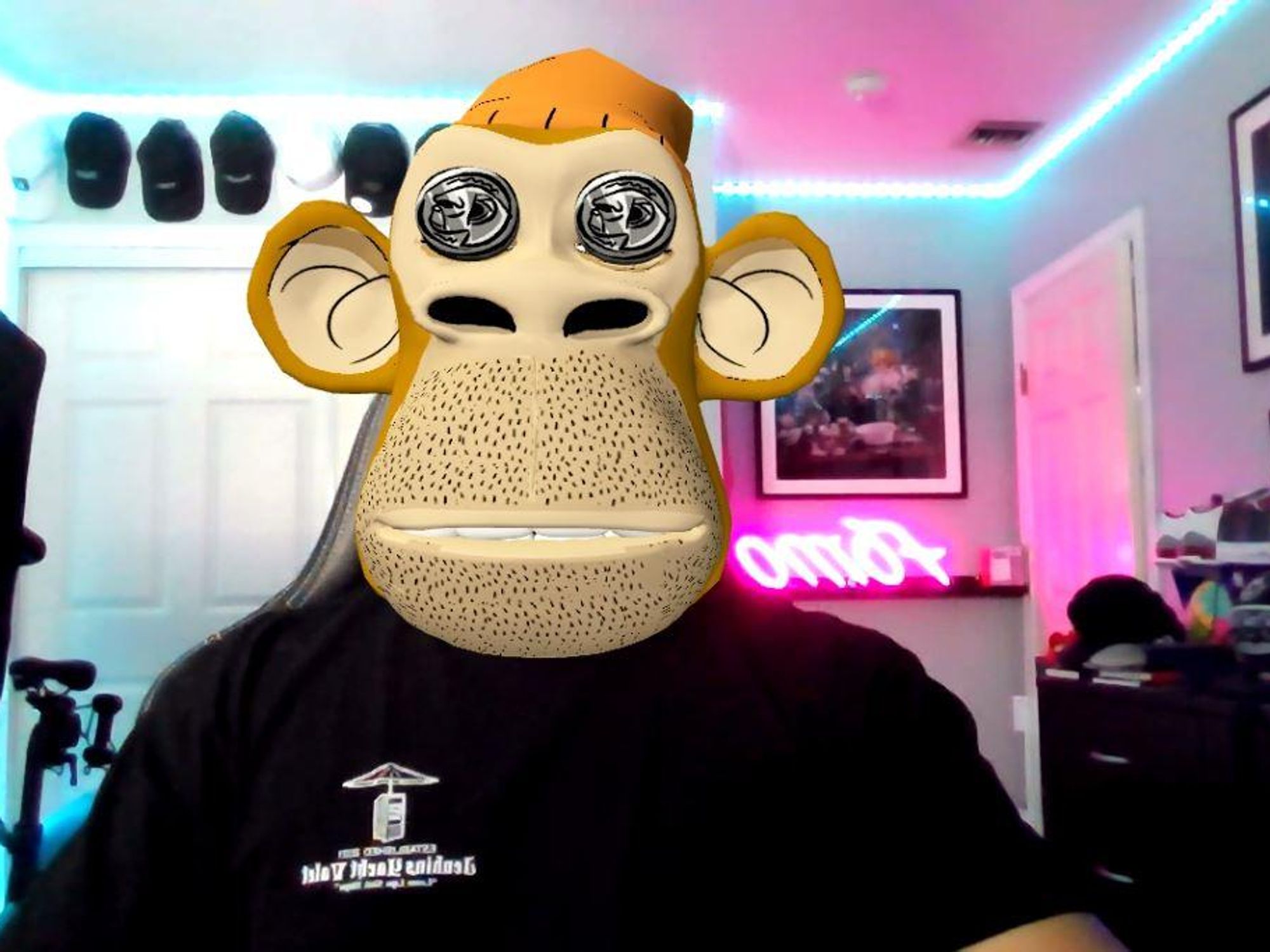 Photo courtesy of Gene Nubla
On a Zoom call last week, Gene Nubla was explaining the name and origin story he gave "Nicky Nickels," his Bored Ape NFT who will be a character in a forthcoming novel.
Nubla's Bored Ape Yacht Club #6717 wears a leather vest and orange beanie hat, but the cartoon ape's most distinctive feature is the silver coins covering his eyes. The 39-year-old Nubla—an associate vice president for a flower delivery service—imagined his Bored Ape as a member of a biker gang called the "Apes of Anarchy" who died during a botched cargo heist. Loved ones sometimes place silver dollars over the eyes of the dead during funerals, but Nicky's family used plain old nickels, Nubla told dot.LA. That somehow barred the ape from properly entering the afterlife, rendering him undead.
---
It may not be the best ghost story to come out of Los Angeles, but Nicky will soon haunt the pages of a book written by bestselling author Neil Strauss, who has penned autobiographies for the likes of Marilyn Manson and Jenna Jameson. Nubla has licensed Nicky to an NFT storytelling project called Jenkins the Valet, which is backed by Creative Artists Agency and will see Strauss cobble together stories from various Bored Ape holders.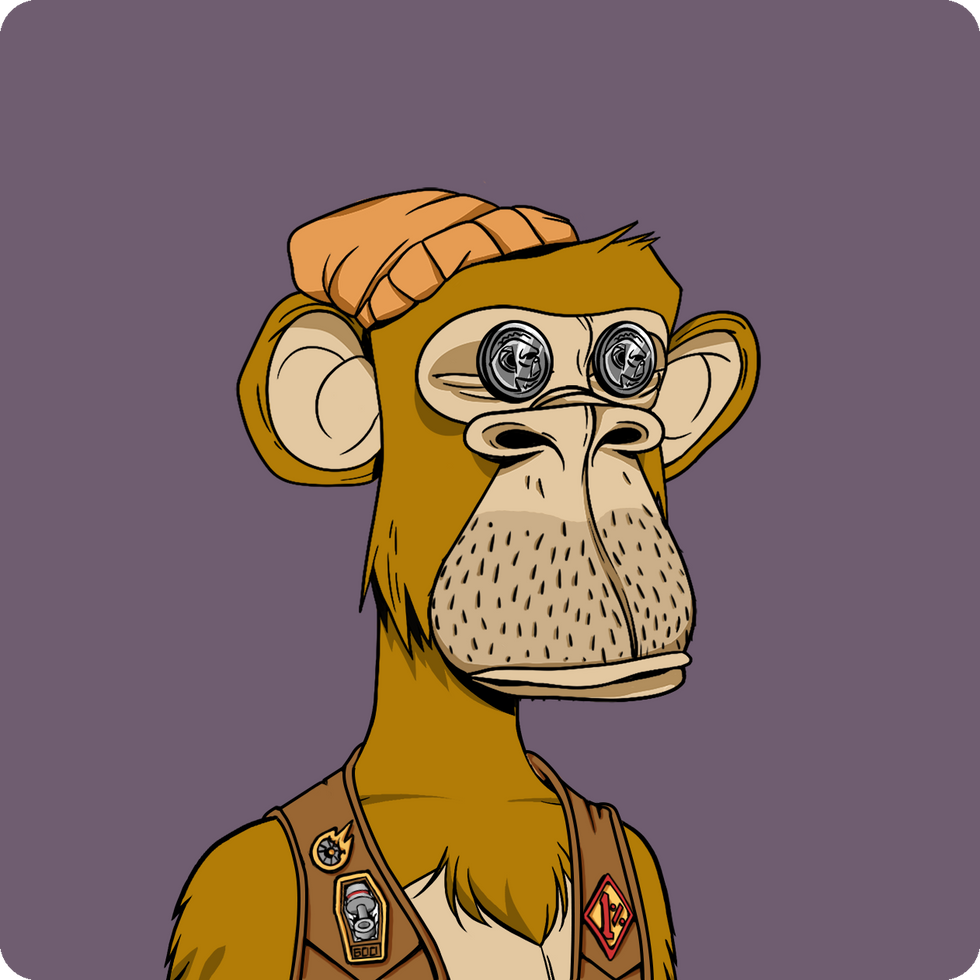 Nubla's Bored Ape Yacht Club #6717, which he affectionately named "Nicky Nickels."
Photo courtesy of Gene Nubla
"This goes into the philosophy of Web3—like, I can participate as an owner now," said Nubla. "I'm in the door now, versus on the outside looking in and just watching the movies [and] paying the ticket."
These days, there are scores of artists, startups and entertainment companies—as well as ordinary NFT holders—who are parlaying non-fungible tokens into commercialized intellectual property. Santa Monica-based Universal Music Group, one of the world's largest record labels, has created a "metaverse group" consisting of four Bored Apes who ostensibly make music, while crypto exchange Coinbase is using Bored Apes as characters for a film trilogy. Talent agencies like WME and United Talent Agency, meanwhile, have added Bored Apes and other NFT characters to their client rosters.
These creative works are possible because blockchain firms like Yuga Labs, the company behind Bored Ape Yacht Club, have attached broad commercialization rights to NFTs, which are unique digital assets verified using blockchain technology. Granting those rights could boost the value of NFT collections by making them more culturally relevant, according to experts, though it remains to be seen whether such projects can appeal to audiences beyond NFT adopters.

A lot of legal questions remain, too, as actor and producer Seth Green just learned the hard way. Green is developing a hybrid live-action/animated comedy called "White Horse Tavern," in which the creator's own Bored Ape—whom Green affectionately named "Fred"—comes to life as a friendly neighborhood bartender. The project was almost sabotaged last month when a scammer duped Green in an online phishing scheme—stealing four of his NFTs, including Fred. Since Bored Ape NFTs come with a license to commercialize the art, Green may have momentarily lost the rights to produce the show (Fred has since returned home safely). The drama turned Green into a poster child for how sketchy the world of NFTs can still be—the "Wild West" of digital assets, as some observers have put it.
Ready for Primetime?
Jeremy Goldman, a Los Angeles attorney who leads the blockchain group at law firm Frankfurt Kurnit Klein & Selz, credits companies like Yuga Labs for generating immense value for their NFT collections. The problem, as he sees it, are the collections' relatively brief terms and conditions that don't spell out what happens in certain situations, like when an NFT is stolen. That has the risk of killing projects and productions if investors or distributors are uncertain of the consequences.
"All of these NFT projects, including Bored Ape Yacht Club, are highly experimental and in some ways were never meant for primetime," Goldman told dot.LA. "A lot of questions about the license are sort of unanswered."
That hasn't stopped some entertainment tech firms from sticking NFT avatars in their stories. L.A.-based Invisible Universe is developing an animated parody called "The R3al Metaverse," which will include characters from five NFT collections. (Disclosure: dot.LA co-founder and executive chairman Spencer Rascoff is an investor in Invisible Universe).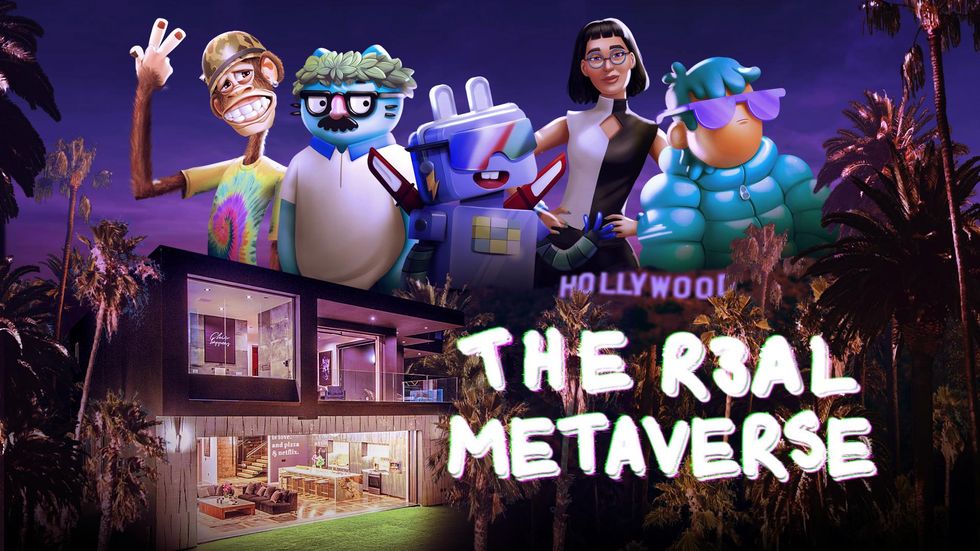 Promotional art for the "The R3al Metaverse."Photo courtesy of Invisible Universe
The startup bought three NFTs and secured licenses for two more that fit well with the story, CEO Tricia Biggio told dot.LA. Just to be sure, Invisible Universe approached the creators behind the NFT projects, as well. While those organizations had varying views on using the IP, they all saw the value of Invisible Universe's project, she noted.
"It was funny—some of them would be like, 'Well, you actually don't have to run it by us,'" Biggio said.
In "The R3al Metaverse," NFTs who live in the digital world come over to the real one after they're cast in a reality TV show and move in together. The parody pokes fun at the debate around the value of NFTs, as well: In one episode, the characters stare at a painting and are confused by its lack of "real-world application" besides being a wall decoration. ("Like zero utility," one observes, according to a storyboard of the scene.) Invisible Universe will release around 40 episodes of the program on social media platforms starting in late July, with each episode running between 45 and 90 seconds.
Who will watch a show about NFTs—which, for all of their recent hype, are still owned by just a tiny fraction of the population? Biggio said that the audience for "The R3al Metaverse" will primarily be holders of its featured NFT communities: Bored Ape Yacht Club, Cool Cats, Doodles, World of Women and Robotos, which collectively have roughly 50,000 tokens in circulation. That said, Biggio believes the show can build an audience outside the not-yet-mainstream NFT market and, in turn, boost the value of those collections.
"Because we aren't gating the content, we have a unique opportunity to onroad people into the Web3 space who enjoy the content, fall in love with the characters and want to be a part of the collaborative storytelling experience," Biggio said.
'A Unique Opportunity To Create Wealth'
At their most basic level, NFTs—like artwork at large—generate much of their value from their scarcity and cultural relevance. Yet companies like Yuga Labs have popularized the idea of giving NFT holders commercial rights as well, allowing Bored Ape holders to put their ape's face on a t-shirt or other merchandise and sell it. That not only makes the NFT itself more lucrative, but may well make the entire collection more valuable as Bored Apes are plastered on storefronts or featured in films.
"By giving broad IP rights—either making them public domain or granting commercial rights to holders—you're increasing the chances, potentially, that these items are going to get out there and go viral and become culturally relevant, and therefore sought after," said Goldman, the attorney.
Bill Starkov, a real estate developer who lives near Calabasas, "right by the Kardashians," in his words, is the founder of another primate-inspired NFT project, Apocalyptic Apes. (The collection's zombified primates look like scarier versions of Bored Apes.) Starkov said his team gave NFT holders the right to do "whatever you want" with the artwork—so long as they don't use the Apocalyptic Apes brand name. "We have to make sure they use it properly enough and it's used to promote our project and our brand in a good way," he explained.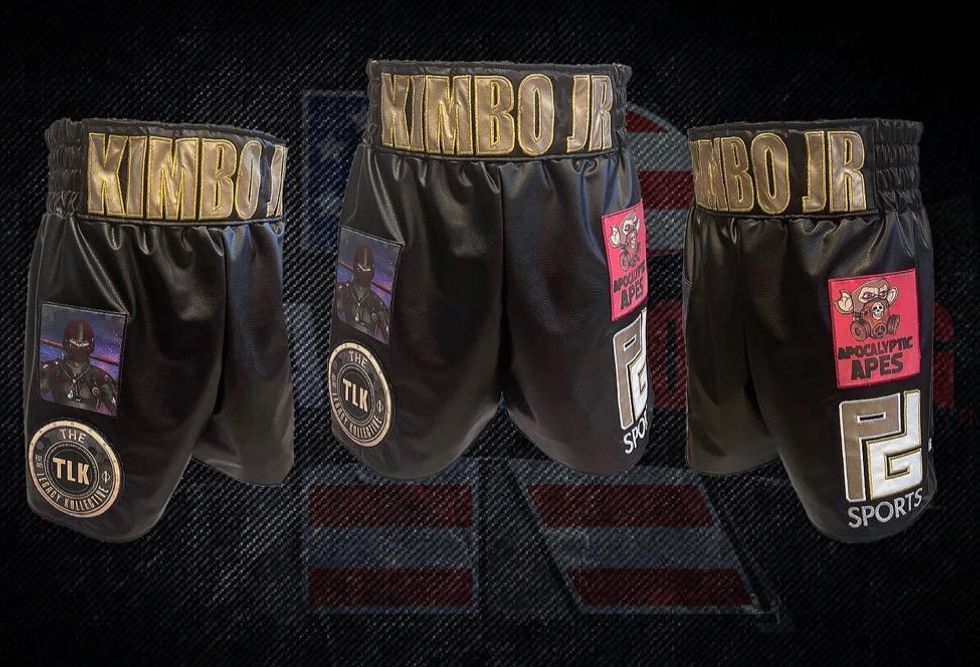 Apocalyptic Apes have been featured on the shorts of mixed martial arts fighters. Photo courtesy of Bill Starkov
Apocalyptic Ape holders have placed their simians on hot sauce bottles, exercise equipment and sunglasses, he noted, while on the entertainment side, a car-racing game, comic books and movies depicting the apes are all in the works, too. Starkov, who goes by Fity.Eth online, has also partnered with Nicky Diamonds, the owner of clothing company Diamond Supply, on licensing deals with Ape holders to create merchandise. Those deals are generating tens of thousands of dollars for ape holders who collaborated with Diamond, he said.
"One thing that people are sleeping on is the understanding of IP rights," Starkov said of some people in the NFT community. "They think it's a quick flip, but it's not. It's something long-term. It's something that's here to stay. It's a unique opportunity to create wealth."
Nubla is among the NFT holders who have taken advantage of those IP rights. Speaking through an augmented reality filter on his computer that made him look like Nicky Nickels, Nubla said he's earned some cash by allowing artists to make works based on his Bored Ape, including one artist who sells lapel pins bearing NFT art. A street painting of Nicky also adorns the side of a brick building in Brooklyn—part of a mural by the graffiti artist Masnah, who was paid for his work by NFT holders.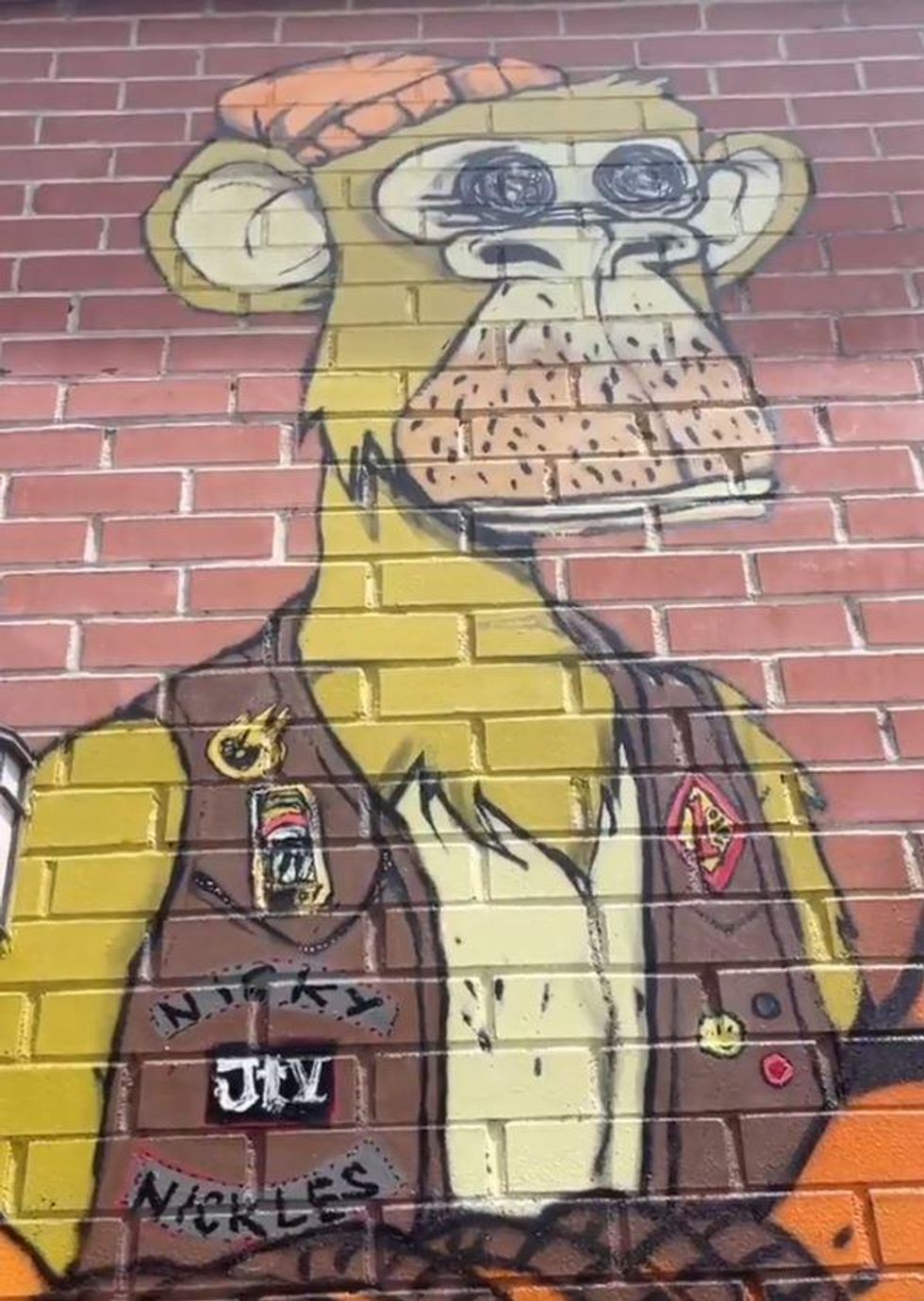 "Nicky Nickels" was featured in a Brooklyn street painting. Photo courtesy of Gene Nubla
When the Florida-based startup Tally Labs launched the Jenkins the Valet project last June, Nubla was one of the 69 lucky people to randomly mint a rare "Yacht" NFT. That allowed him to license his Bored Ape as a character in Strauss' novel and receive a share of the book's royalties. Nubla debated selling the Yacht NFT as its value reached six figures, but ultimately decided to keep it and build out Nicky's IP "just to see where it goes."
Nubla does see some risk in NFT collections decentralizing their IP; he noted that there isn't much stopping another Bored Ape holder from using their NFT to promote ideas or views that others may disagree with or find offensive. But like a lot of people involved in the space, he's enamored with the idea of Web3—a decentralized vision for the internet that runs on blockchain-powered applications.
"It'd be nice to be able to benefit off the royalties of anything that comes off this," Nubla said of the Strauss novel, which is coming out this summer. "But I'm doing it mainly just for the vibes."
Christian Hetrick
Christian Hetrick is dot.LA's Entertainment Tech Reporter. He was formerly a business reporter for the Philadelphia Inquirer and reported on New Jersey politics for the Observer and the Press of Atlantic City.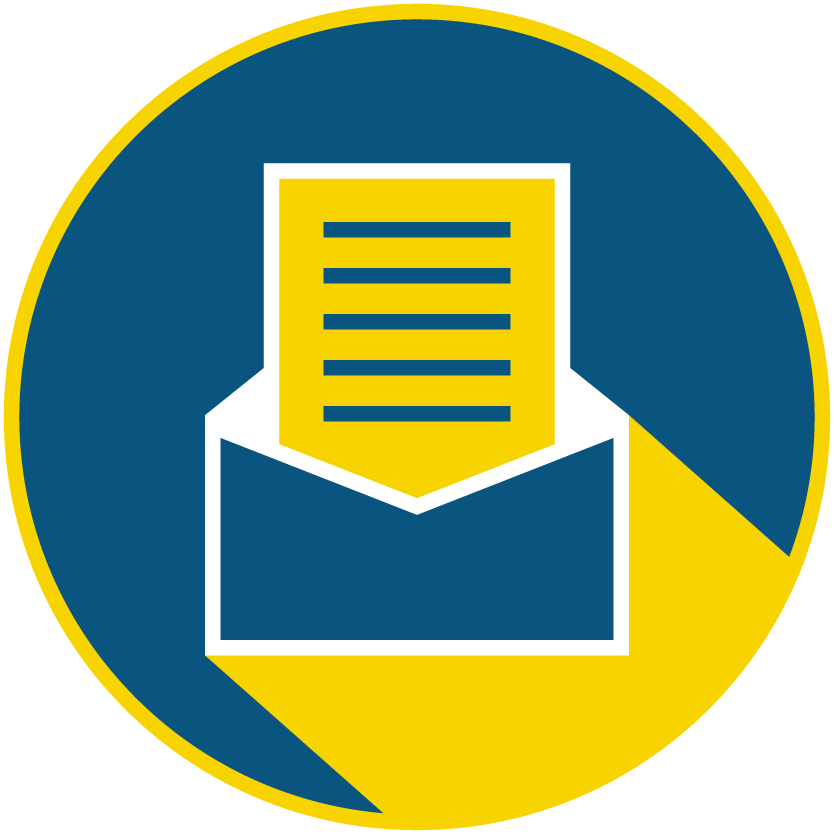 Subscribe to our newsletter to catch every headline.
Christian Hetrick
Christian Hetrick is dot.LA's Entertainment Tech Reporter. He was formerly a business reporter for the Philadelphia Inquirer and reported on New Jersey politics for the Observer and the Press of Atlantic City.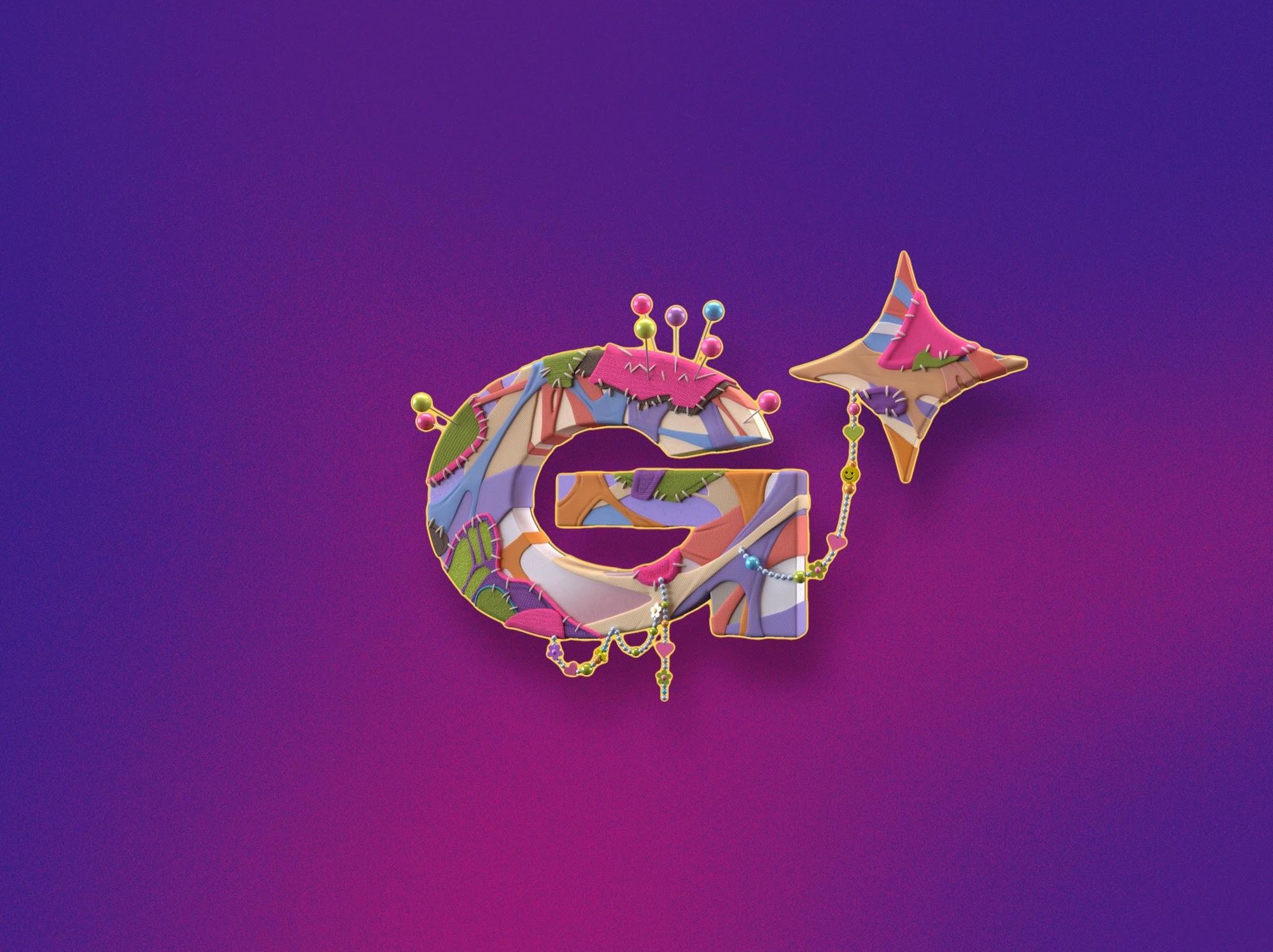 When avatar startup Genies raised $150 million in April, the company released an unusual message to the public: "Farewell."
The Marina del Rey-based unicorn, which makes cartoon-like avatars for celebrities and aims to "build an avatar for every single person on Earth," didn't go under. Rather, Genies announced it would stay quiet for a while to focus on building avatar-creation products.
Genies representatives told dot.LA that the firm is now seeking more creators to try its creation tools for 3D avatars, digital fashion items and virtual experiences. On Thursday, the startup launched a three-week program called DIY Collective, which will mentor and financially support up-and-coming creatives.
Similar programs are common in the startup world and in the creator economy. For example, social media companies can use accelerator programs not only to support rising stars but to lure those creators—and their audiences—to the company's platforms. Genies believes avatars will be a crucial part of the internet's future and is similarly using its program to encourage creators to launch brands using Genies' platform.
"I think us being able to work hands on with this next era—this next generation of designers and entrepreneurs—not only gets us a chance to understand how people want to use our platform and tools, but also allows us to nurture those types of creators that are going to exist and continue to build within our ecosystem," said Allison Sturges, Genies' head of strategic partnerships.
DIY Collective's initial cohort will include roughly 15 people, Sturges said. They will spend three weeks at the Genies headquarters, participating in workshops and hearing from CEOs, fashion designers, tattoo artists and speakers from other industries, she added. Genies will provide creatives with funding to build brands and audiences, though Sturges declined to share how much. By the end of the program, participants will be able to sell digital goods through the company's NFT marketplace, The Warehouse. There, people can buy, sell and trade avatar creations, such as wearable items.
Genies will accept applications for the debut program until Aug. 1. It will kick off on Aug. 8, and previous experience in digital fashion and 3D art development is not required.
Sturges said that the program will teach people "about the tools and capabilities that they will have" through Genies' platform, as well as "how to think about building their own avatar ecosystem brands and even their own audience."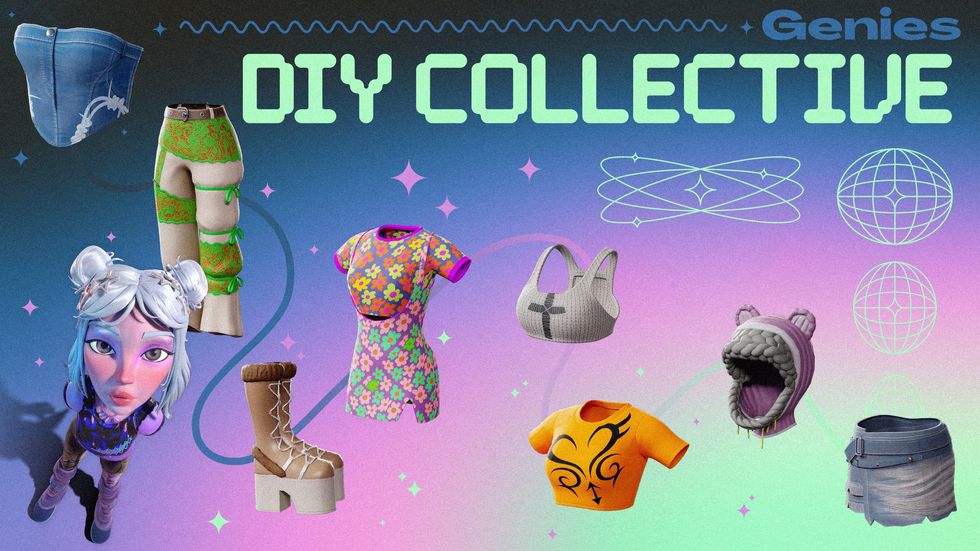 Image courtesy of Genies
Founded in 2017, Genies established itself by making avatars for celebrities from Rihanna to Russell Westbrook, who have used the online lookalikes for social media and sponsorship opportunities. The 150-person company, which has raised at least $250 million to date, has secured partnerships with Universal Music Group and Warner Music Group to make avatars for each music label's entire roster of artists. Former Disney boss Bob Iger joined the company's board in March.
The company wants to extend avatars to everyone else. Avatars—digital figures that represent an individual—may be the way people interact with each other in the 3D virtual worlds of the metaverse, the much-hyped iteration of the internet where users may one day work, shop and socialize. A company spokesperson previously told dot.LA that Genies has been beta testing avatar creator tools with invite-only users and gives creators "full ownership and commercialization rights" over their creations collecting a 5% transaction fee each time an avatar NFT is sold.
"It's an opportunity for people to build their most expressive and authentic self within this digital era," Sturges said of avatars.
The company's call for creators could be a sign that Genies is close to rolling out the Warehouse and its tools publicly. Asked what these avatar tools might look like, the startup went somewhat quiet again.
Allison Sturges said, "I think that's probably something that I'll hold off on sharing. We will be rolling some of this out soon."
Christian Hetrick
Christian Hetrick is dot.LA's Entertainment Tech Reporter. He was formerly a business reporter for the Philadelphia Inquirer and reported on New Jersey politics for the Observer and the Press of Atlantic City.
Christian Hetrick
Christian Hetrick is dot.LA's Entertainment Tech Reporter. He was formerly a business reporter for the Philadelphia Inquirer and reported on New Jersey politics for the Observer and the Press of Atlantic City.
LA Tech Week—a weeklong showcase of the region's growing startup ecosystem—is coming this August.
The seven-day series of events, from Aug. 15 through Aug. 21, is a chance for the Los Angeles startup community to network, share insights and pitch themselves to investors. It comes a year after hundreds of people gathered for a similar event that allowed the L.A. tech community—often in the shadow of Silicon Valley—to flex its muscles.
From fireside chats with prominent founders to a panel on aerospace, here are some highlights from the roughly 30 events happening during LA Tech Week, including one hosted by dot.LA.
DoorDash's Founding Story: Stanley Tang, a cofounder and chief product officer of delivery giant DoorDash, speaks with Pear VC's founding managing partner, Pejman Nozad. They'll discuss how to grow a tech company from seed stage all the way to an initial public offering. Aug. 19 at 10 a.m. to 12 p.m. in Santa Monica.
The Founders Guide to LA: A presentation from dot.LA cofounder and executive chairman Spencer Rascoff, who co-founded Zillow and served as the real estate marketplace firm's CEO. Aug. 16 from 6 p.m. to 9 p.m. in Brentwood.
Time To Build: Los Angeles: Venture capital firm Andreessen Horowitz (a16z) hosts a discussion on how L.A. can maintain its momentum as one of the fastest-growing tech hubs in the U.S. Featured speakers include a16z general partners Connie Chan and Andrew Chen, as well as Grant Lafontaine, the cofounder and CEO of shopping marketplace Whatnot. Aug. 19 from 2 p.m. to 8 p.m. in Santa Monica.
How to Build Successful Startups in Difficult Industries: Leaders from Southern California's healthcare and aerospace startups gather for panels and networking opportunities. Hosted by TechStars, the event includes speakers from the U.S. Space Force, NASA Jet Propulsion Lab, Applied VR and University of California Irvine. Aug. 15 from 1 p.m. to 5 p.m. in Culver City.
LA Tech Week Demo Day: Early stage startups from the L.A. area pitch a panel of judges including a16z's Andrew Chen and Nikita Bier, who co-founded the Facebook-acquired social media app tbh. Inside a room of 100 tech leaders in a Beverly Hills mansion, the pitch contest is run by demo day events platform Stonks and live-in accelerator Launch House. Aug. 17 from 12:30 p.m. to 3 p.m. in Beverly Hills.
Registration information and a full list of LA Tech Week events can be found here.
Christian Hetrick
Christian Hetrick is dot.LA's Entertainment Tech Reporter. He was formerly a business reporter for the Philadelphia Inquirer and reported on New Jersey politics for the Observer and the Press of Atlantic City.
Lon Harris
Lon Harris is a contributor to dot.LA. His work has also appeared on ScreenJunkies, RottenTomatoes and Inside Streaming.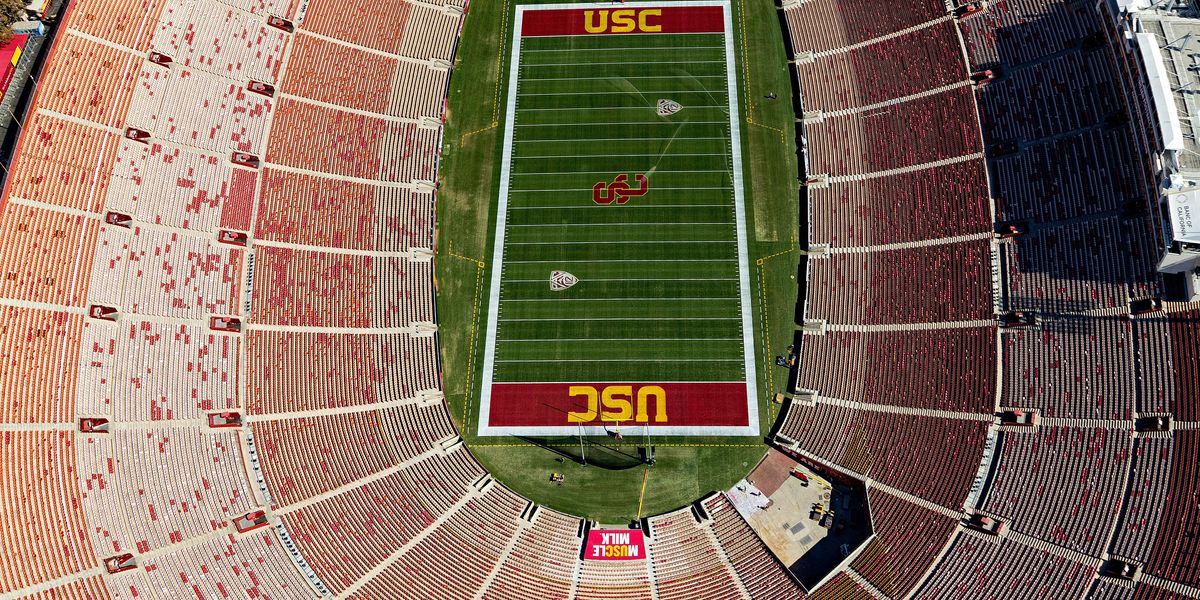 Hot on the heels of the shock announcement that both UCLA and USC will be exiting the Pac-12 and joining the Big Ten athletic conference, a fleet of big money media and broadcasting deals have been set.
It's no secret that access to the lucrative Southern California ad market was a big part of the rationale behind bringing in Los Angeles' two largest college athletic programs in the fold. With the addition of USC and UCLA, the Big Ten now has teams playing in New York, Chicago and L.A.: all three of the nation's top media markets. (Further expansions have already been hinted at as well.)
CBS, NBC and Fox have signed on as the Big Ten's three broadcast partners. They'll broadcast the various football games on TV, while some will also go to cable's FS1 and Big Ten networks. The three networks will also take turns airing the season-ending Big Ten championship game. Fox will televise a total of four of these games, while CBS and NBC landed just one each. Most of these NBC broadcasts will also be available to stream on Peacock, while CBS matches will go to Paramount Plus. It's not a huge change for CBS and Fox, where Big Ten games have lived for years. Newcomer NBC Sports also licenses Notre Dame football games, which handles its own media contracts.

In total, the Big Ten will get nearly $8 billion for football streams and broadcasts through the close of the 2029-2030 season. (And they don't even have to share any of that with the players!) They've also left the Pac-12 in an increasingly precarious situation, as it's now forced to make its own rights deals at a considerable discount. The conference's highest-profile teams at this point are now the Arizona Wildcats, the Oregon Ducks and the Stanford Cardinals.
Overall, it's a transitional moment for live sports broadcasting, as more and more U.S. viewers depart from traditional cable and TV packages in favor of an all-streaming, all-the-time approach. (According to Nielsen, streaming viewership surpassed both cable and traditional broadcasting for the very first time in July 2022, with a record 34.8% share of all TV viewing in the U.S.) Live sports have been one of the final offerings that tie U.S. households to their old-school cable subscriptions, but even these broadcasts have started to move online.
Next month, Sinclair will launch Bally Sports Plus, a new streaming platform bringing together 19 regional sports cable networks from across the U.S. For $19.99/month or $189.99 for a year, subscribers get access to a wide variety of Major League Baseball, NBA and NHL games from major markets across the U.S., along with local college and prep matches and events. Sinclair acquired these regional sports networks – known as RSNs – from Fox in 2019. They were previously available as a package from DirecTV, but it remains to be seen whether they will have appeal for subscribers as a standalone entity. Nonetheless, the era of broadcast TV's total dominance on sports content appears to be at an end.
Lon Harris
Lon Harris is a contributor to dot.LA. His work has also appeared on ScreenJunkies, RottenTomatoes and Inside Streaming.