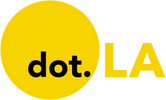 Get in the KNOW
on LA Startups & Tech
X

Courtesy of Snap
From Camera Drones to Augmented Reality, Here Are Snap's Newest Products and Features
Christian Hetrick
Christian Hetrick is dot.LA's Entertainment Tech Reporter. He was formerly a business reporter for the Philadelphia Inquirer and reported on New Jersey politics for the Observer and the Press of Atlantic City.
10:54 AM | April 28, 2022
Social media giant Snap is selling a new product that could change the way you see the world—but no, it's not the company's long-awaited augmented reality glasses.
On Thursday, the Santa Monica-based firm launched a flying camera called Pixy, a pocket-sized drone that could take your next selfie from an aerial view. The Snapchat-connected drone was probably the biggest surprise from Snap's Partner Summit, an annual event when the company shares updates on its products, features and partnerships.
But Pixy wasn't the only major announcement. From augmented reality (AR) at concerts to a new way to shop online, here are some highlights from the Snap summit:
---
Virtual Dressing Rooms

Snap is launching a Dress Up tab on the Snapchat app where users can virtually try on apparel using augmented reality. The company has already deployed AR shopping, but Dress Up will create a dedicated destination—just a tap away from the app's camera—where users can browse items, share looks and bookmark outfits and accessories.
To date, AR shopping has allowed Snapchatters to preview 3D models of sneakers on their feet or sunglasses on their faces using their smartphone cameras. On Thursday, Snap announced users can now virtually try on clothes using full-body photos, with Snap overlaying products onto the pictures.
Snap has pitched AR as an innovative way for brands to advertise, drive sales and reduce item returns. Most shopping experiences on Snapchat link to an external website for customers wanting to buy products, a spokesperson said.
The company is now offering new software tools to make it easier for retailers to make AR versions of their items, using existing product images. Snap also announced that companies can integrate its AR try-on experience onto their own platforms; Puma will be the first company to use the technology to let shoppers digitally try sneakers directly on its own app.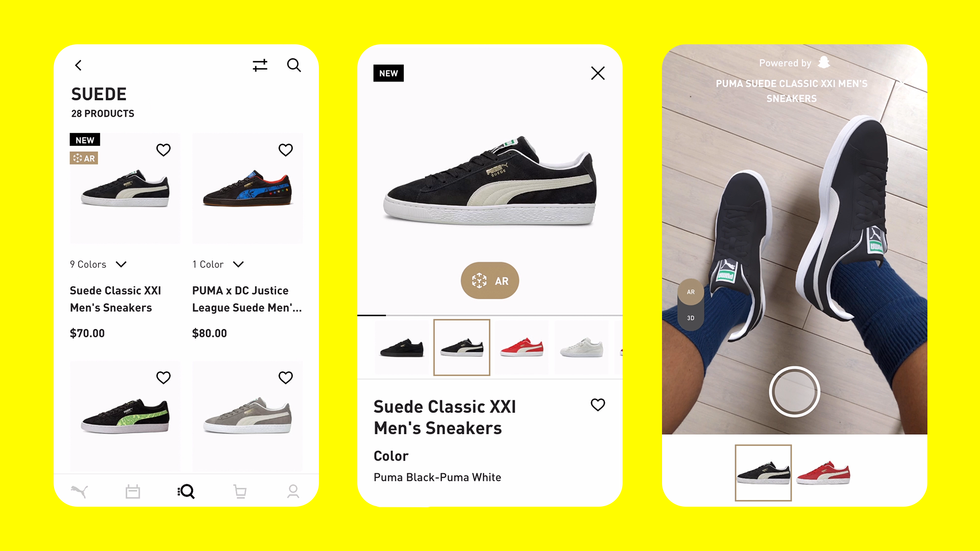 Snap's AR tech allows users to try on sneakers using their smartphones. Courtesy of Snap
AR at Music Festivals
Snap has recently taken steps to bring AR experiences to physical locations like local landmarks and small businesses. Now, Snap is bringing AR to music festivals through a multi-year partnership with Beverly Hills-based Live Nation.
Starting with the Electric Daisy Carnival next month in Las Vegas, concertgoers can use AR to try on merchandise, find friends and discover AR experiences around the festival grounds. Other festivals that will be deploying Snap's AR include Lollapalooza in Chicago, Wireless Festival in London, Rolling Loud in Miami and The Governors Ball in New York, the company said.
Snap's New Camera Drone
As mentioned, Snap will now sell a pocket-sized flying camera called Pixy. CEO Evan Spiegel pitched the device as a new creative tool allowing users to capture photos and videos from new, aerial angles.
The mini-drone comes with four preset flight paths that users can select with the press of a button, no controller needed. Pixy "knows when and where to return" and lands gently in the palm of your hand, Spiegel said. From there, users can wirelessly transfer the aerial shots to their Snapchat accounts.
The Pixy device costs $230 to buy. Snap advised customers to check out their local laws and regulations around drones before letting Pixy take flight.
Snap's AR glasses, meanwhile, are not yet for sale. The latest Spectacles are currently being tested by "hundreds" of developers who've received early access, according to Sophia Dominguez, Snap's head of AR platform partnerships.
Director Mode for Creators
Speaking of creative tools, Snapchat is rolling out a new suite of camera and editing features, called Director Mode, allowing users to make more polished content.
One feature will allow creators to use a smartphone's front-facing and back-facing cameras at the same time—letting them record what's in front of them while capturing their reaction simultaneously.
Snap is also making it easier to seamlessly transform the backgrounds of videos through its Green Screen mode—similar to an existing feature on TikTok—while its Quick Edit mode lets users easily edit together multiple Snaps. Director Mode will roll out on Apple devices in the coming months, followed by Android devices later this year.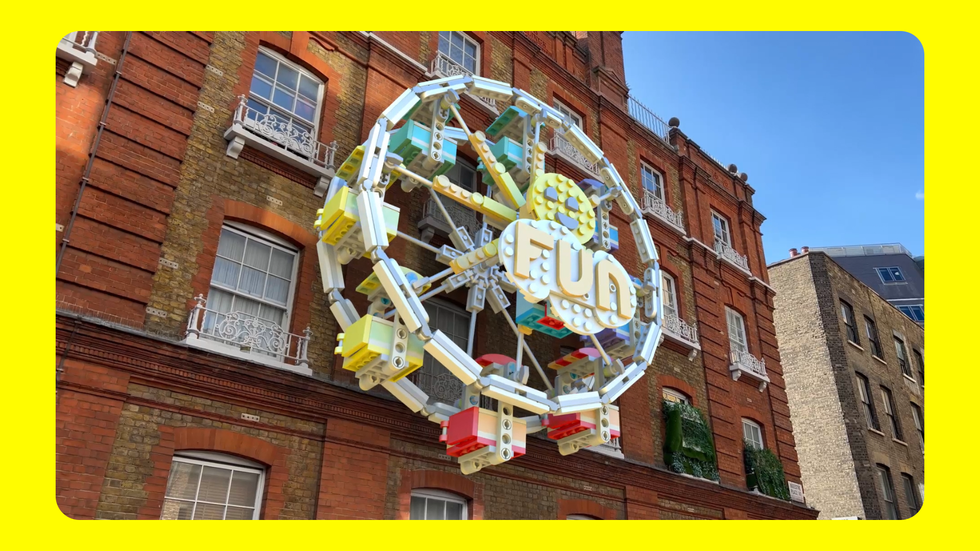 Snap has allowed creators to attach AR experiences to physical locations. Courtesy of Snap
Big User Numbers
In addition to new products and features, Snap's executives touted the size and engagement of the company's user base.
Snapchat now reaches more than 600 million monthly active users, they said Thursday, up from the 500 million reported last May. Last week, the company reported it had 332 million daily active users.
As TechCrunch recently noted, Snapchat has been growing faster than rivals Facebook and Twitter—though TikTok remains the dominant social media app of the moment, with the most downloads in the first quarter of this year and more than 1 billion monthly active users as of last year.
Snapchat users have embraced its AR offerings, with people interacting with the app's AR Lenses 6 billion times per day on average, Spiegel noted.
"What was once a far-off vision for computing overlaid on the world through augmented reality is possible today through our camera," he said.
Christian Hetrick
Christian Hetrick is dot.LA's Entertainment Tech Reporter. He was formerly a business reporter for the Philadelphia Inquirer and reported on New Jersey politics for the Observer and the Press of Atlantic City.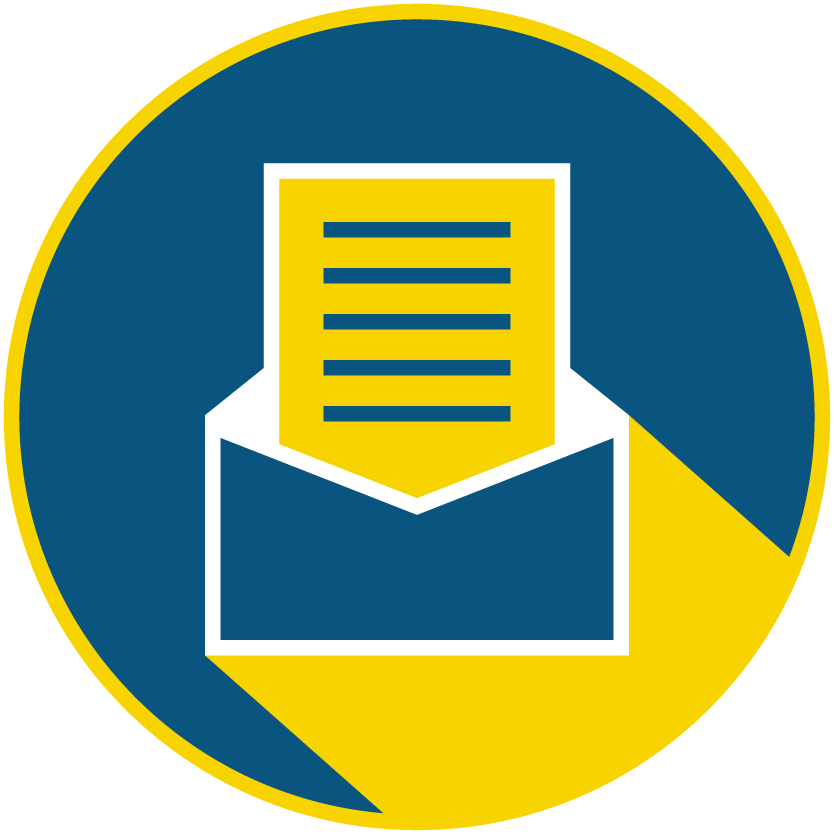 Subscribe to our newsletter to catch every headline.
09:00 AM | January 13, 2022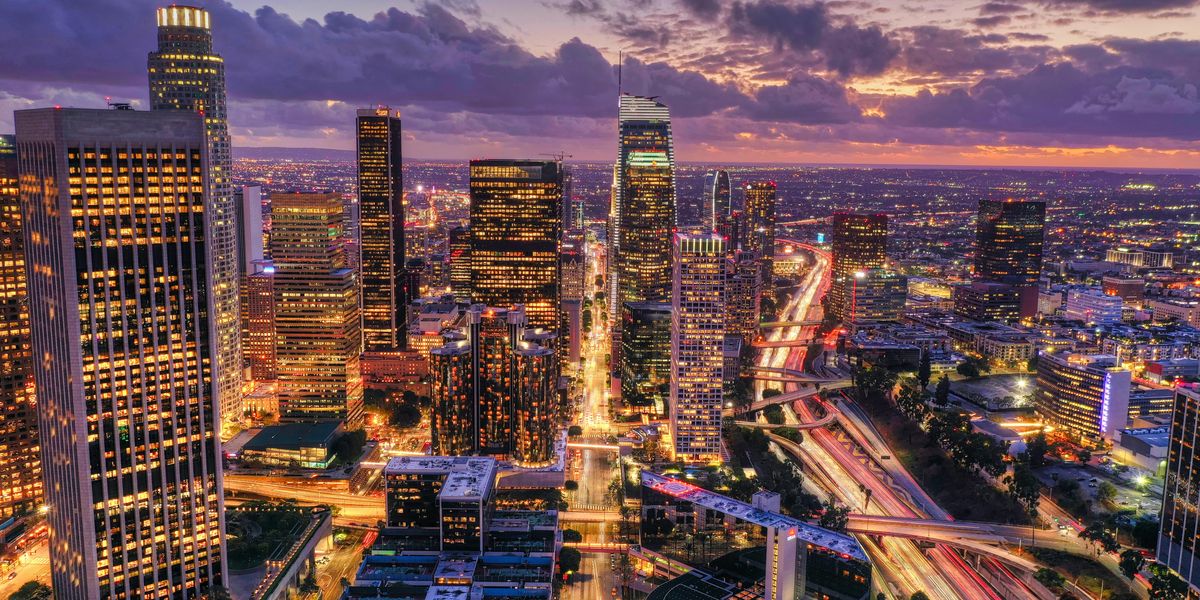 Cameron Venti | Unsplash
After hitting the jackpot with hometown bets like shopping app Honey, Los Angeles venture capital firm Wonder Ventures is doubling down with a new early-stage fund focused exclusively on L.A. startups.
Santa Monica-based Wonder has raised $31 million for its new venture fund, founder and managing partner Dustin Rosen told dot.LA. The new fund is double the size of the $15 million pre-seed fund that Wonder raised in 2018, and like that one it will target fledgling L.A.-based startups that Rosen believes are too easily overlooked by larger VCs.
"The L.A. ecosystem is really mature as far as a place to build technology companies, and more capital than ever is coming into L.A. to fund our companies as they grow and scale toward an IPO," Rosen said, noting that Wonder already deploys more than 90% of its capital in Southern California-based ventures. "We still believe that the earliest stage is underfunded—pre-traction and pre-seed. That stage is the hardest time to raise and get elite investors, and that explicitly is what Wonder does."
Rosen pointed to an eclectic group of more than 60 L.A.-based founders and tech executives who have invested in its latest fund, including those from current and former Wonder portfolio companies like Clutter, Tala, and Honey. Other investors from local startup success stories like Snap, GoodRx, and Dollar Shave Club also pitched in.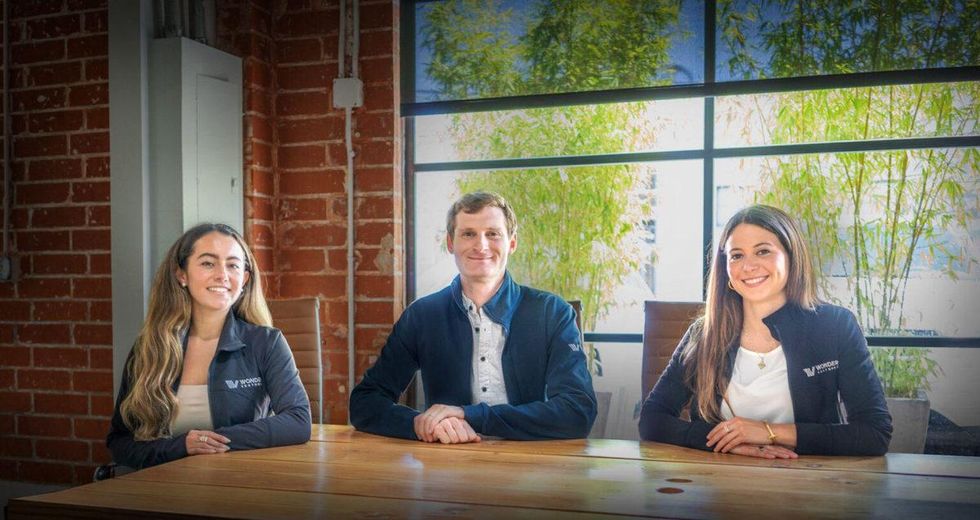 Fom left to right: Valentina Rodriguez, senior investor; Dustin Rosen, managing partner; and Taylor Bolhack, head of platform and community for Wonder Ventures. Courtesy of Wonder Ventures
Among the first companies to be funded by the new vehicle is RealAppeal, a Santa Monica-based startup that finds savings in homeowners' property tax assessment bills through an appeals process. Rosen said he filed his own appeal on the company's website as its founders made their pitch to him on the phone. "I hope to save thousands of dollars," he noted.
Among Wonder's most successful investments to date has been Honey, the ecommerce rewards app that PayPal acquired for $4 billion in 2019. The VC's initial early-stage investment in the Arts District-based startup returned an exit worth more than Wonder's entire $5 million first fund, according to Rosen.
The firm's largest portfolio holding today is WhatNot, the Marina del Rey-based livestream auction marketplace that raised more than $220 million in venture capital last year on the way to reaching a unicorn valuation of $1.5 billion. That investment has proven even more lucrative than its bet on Honey; Rosen noted that the current value of Wonder's stake in WhatNot is "worth more than the entire [$15 million] second fund."
In addition to launching the new fund, Wonder has made two new hires to help oversee its portfolio of nearly 80 companies. Valentina Rodriguez, formerly an analyst and trader with Morgan Stanley, has joined the venture firm as a senior investor, while Taylor Bolhack, previously with Santa Monica-based micromobility operator Bird, has been named head of platform and community.
Wonder Ventures isn't the only L.A-based VC firm targeting local seed and pre-seed startups. After five years with San Francisco-based Crosslink Capital, investor Joe Guzel has launched a fintech-focused early-stage fund with McLain Southworth called Haven Ventures, Guzel told the LA Venture podcast this week.
From Your Site Articles
Related Articles Around the Web
Pat Maio
Pat Maio has held various reporting and editorial management positions over the past 25 years, having specialized in business and government reporting. He has held reporting jobs with the San Diego Union-Tribune, Orange County Register, Dow Jones News and other newspapers in Ohio, West Virginia, Maryland and Washington, D.C.
06:00 AM | February 03, 2022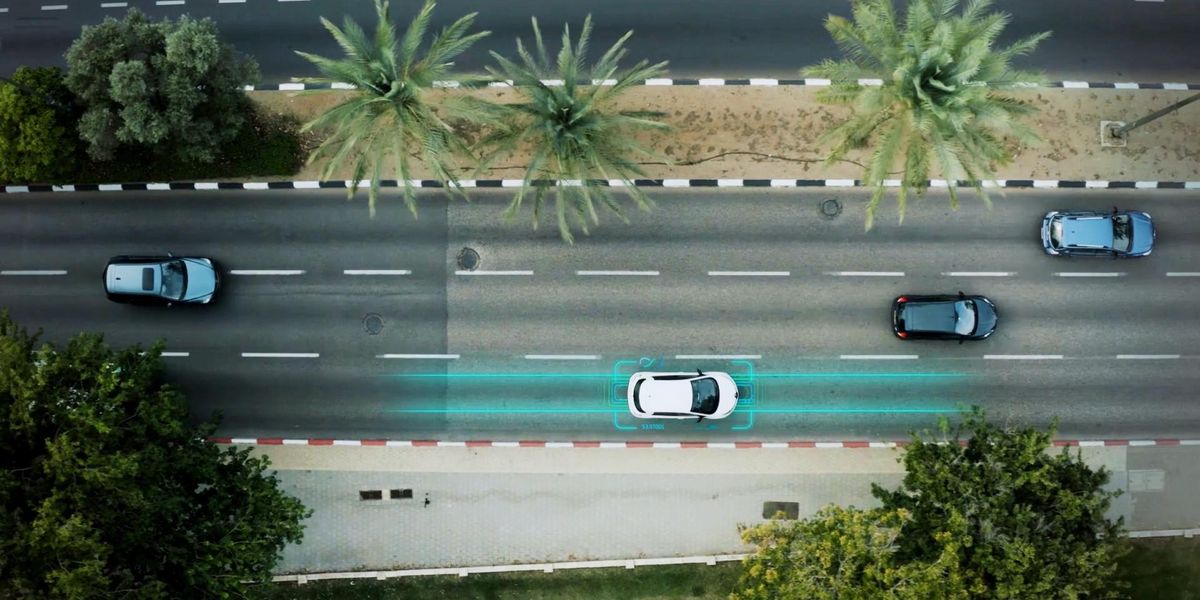 Image courtesy of Electreon
A new entrant in Los Angeles' crowded electric vehicle space wants to charge the EVs of tomorrow—without a plug.

Tel Aviv-based Electreon specializes in wireless induction charging, similar to the technology that allows you to charge your cell phone on a wireless mat or dock without plugging it in. By embedding a system of coiled wires into the pavement, Electreon plans to turn the road itself into a charging station for vehicles—one that can be used even while cars are moving.
Founded in 2013, the company has already proven its technology can work via pilot programs in Sweden, Germany and Italy—as well as its homeland of Israel, where it's a publicly traded company on the Tel Aviv Stock Exchange. But on Tuesday, Electreon announced a partnership with Michigan public authorities, as well as private stakeholders like Ford Motor Company, to install a one-mile-long stretch of electrified road in Detroit—the first time such a system would be used in public roads in the U.S. The system is expected to be operational by next year.
Electreon, which opened its U.S. headquarters in Los Angeles last month, is initially targeting fleet vehicles like taxis, buses and drayage trucks for its technology, but plans to eventually expand into the consumer EV market as well. Electric road systems would be especially attractive to fleet vehicles for a number of reasons, the most obvious being that they stop frequently. Time spent idling, especially in predictable locations, means it's easier to know where to install electrified roads and make them cost-effective.
Stefan Tongur, Electreon's L.A.-based vice president of business development, says the company's induction charging technology will probably charge slower than the traditional plug-in station model. But if the pavement under every bus station was electrified, he told dot.LA, a small amount of charge would be added to the vehicle at every stop—meaning the bus would need to take fewer, if any, breaks to recharge its battery.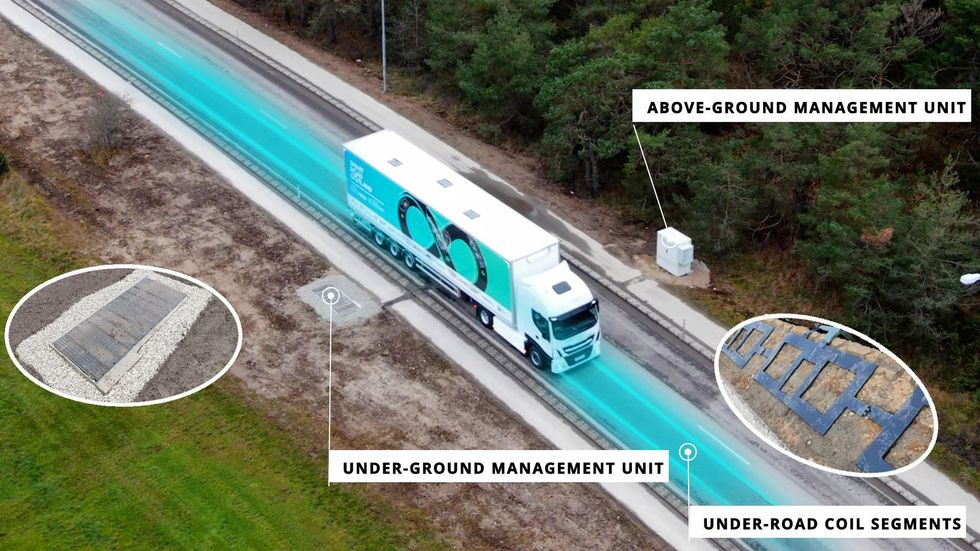 Image courtesy of Electreon
It's easy to imagine similar use cases at ports, rail yards or airport taxi lanes, all of which could spell significant savings for companies that lose time and money when their electric fleet vehicles are plugged in and recharging. Many of these areas also fall under the purview of the private sector, which would make uptake and implementation easier, according to Tongur. He said Electreon is already eyeing a move into such spaces.
Electreon aims to have its wireless charging technology installed on public roads around the U.S. within "a couple of years," Tongur added. While Detroit will host the pilot program, Los Angeles and New York will be the next targets.
"L.A. is obvious, right? It's the Mecca of EVs," he said. "You have air quality issues here; you have the port of L.A. and Long Beach; you have so much traffic. Moving to electrification is, I would say, a must."
The goal of installing wireless charging for moving vehicles is "very courageous," said Mehrdad Kazerani, a professor of electrical and computer engineering at the University of Waterloo in Ontario, Canada. Kazerani noted that researchers at the university had developed a similar concept for the sprawling Trans-Canada Highway. "Of course, we did not pursue this idea, but it seems Electreon has made good progress along this line," he said.
Kazerani added that wireless charging technology may also allow the EVs of the future to use considerably smaller batteries, which would make the cars lighter, more energy-efficient and less expensive. Smaller batteries would also mean less mining for battery materials and less waste when a battery reaches the end of its life.
"This is kind of an invitation to the U.S. market: to policymakers, state agencies, fleet owners and original equipment manufacturers," Tongur said. "This is an opportunity to do things together—join us on this path and journey."
Related Articles Around the Web
David Shultz
David Shultz is a freelance writer who lives in Santa Barbara, California. His writing has appeared in The Atlantic, Outside and Nautilus, among other publications.