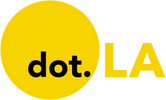 Get in the KNOW  
  on LA Startups & Tech  
X
'All Celebrities Are Gig Economy Workers': Cameo's CEO On How He Plans to Disrupt the Entertainment World
Sam Blake
Sam primarily covers entertainment and media for dot.LA. Previously he was Marjorie Deane Fellow at The Economist, where he wrote for the business and finance sections of the print edition. He has also worked at the XPRIZE Foundation, U.S. Government Accountability Office, KCRW, and MLB Advanced Media (now Disney Streaming Services). He holds an MBA from UCLA Anderson, an MPP from UCLA Luskin and a BA in History from University of Michigan. Email him at samblake@dot.LA and find him on Twitter @hisamblake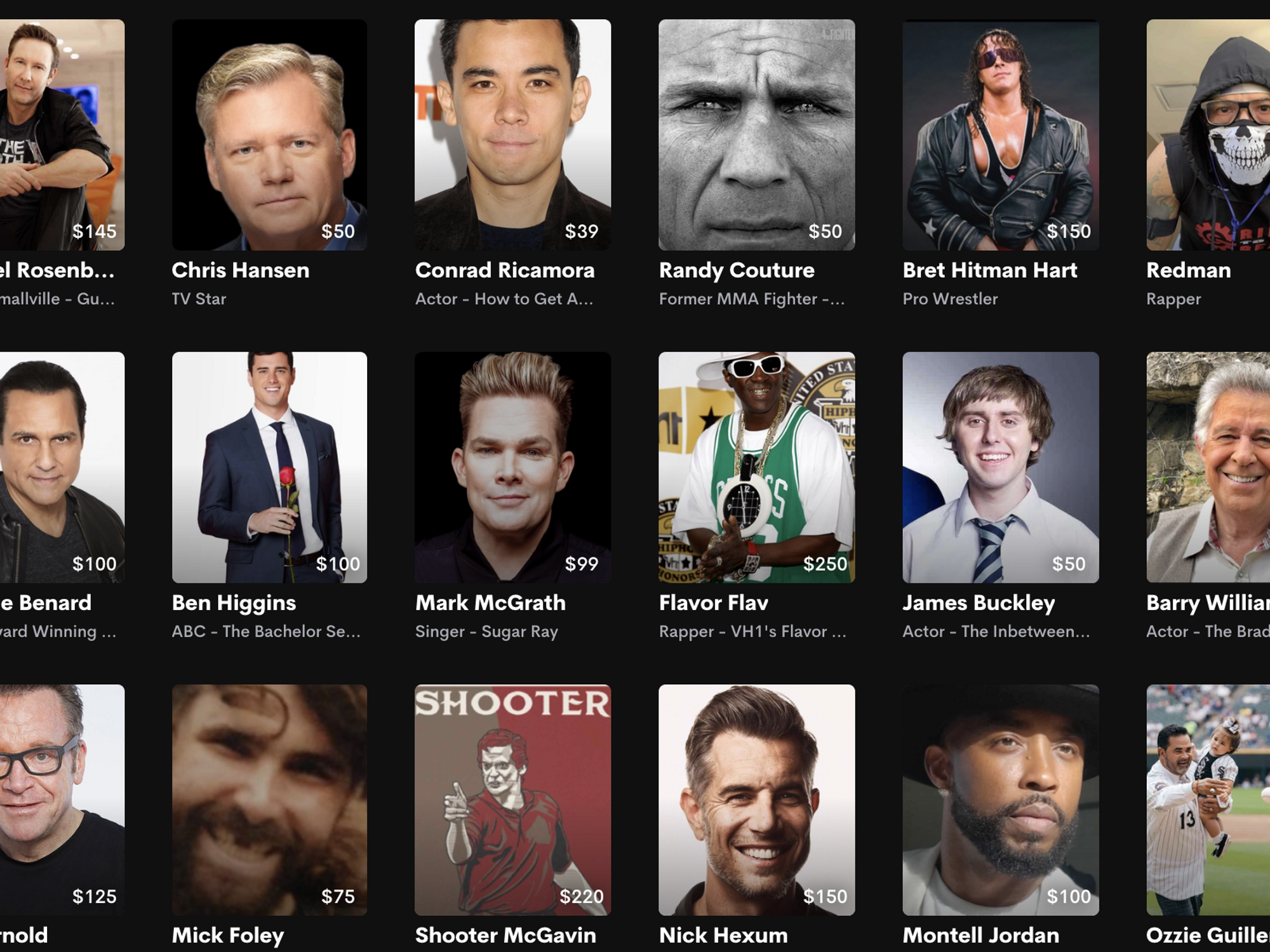 "Fight for simplicity" is a guiding principle at Cameo, a marketplace platform that launched in early 2017 out of Chicago but is increasingly rooting itself in Los Angeles. No surprise, then, that the company's premise isn't too complicated. Celebrities with over 20,000 Instagram followers – which occasionally stretches the limit of what one might consider a "celebrity" – can set up a Cameo account and list a price at which they will record a short, personalized video for customers. Caitlyn Jenner currently charges $2,500. Former NFL MVP Brett Favre asks for $300. Someone who goes by MeesterMario requests a humble $5. Whatever the number, Cameo keeps 25% of the transaction and the talent does what it wishes with the remainder.
---
To date, Cameo has sold over 1 million videos, with a peak of 69,000 in the week before this year's Mother's Day. The company currently has 130 employees – 80 in Chicago, 40 in L.A., 10 distributed elsewhere – and expects to generate $100 million in bookings in 2020.
Cameo has raised over $65 million, most recently a mid-2019 $50 million Series B led by Kleiner Perkins, with participation from Playa Vista-based The Chernin Group. The private company does not publicly share its market value, but following that Series B, PitchBook pegged its post-money valuation at $300 million. Since then, however, Cameo has reached profitability, chief executive Steven Galanis says, boosted in part by tailwinds associated with the pandemic.
Galanis moved from Chicago to L.A. in May this year. A native Chicagoan, he attended Duke for undergrad then returned to the Windy City, where he worked in finance, film production and at LinkedIn before founding Cameo. He has been running Cameo's Chicago office while his two co-founders Devon Townsend and Martin Blencowe have been holding things down in L.A.
Now based in what has become the informal live-in headquarters for Cameo's leadership at a house in the Hollywood Hills, Galanis took some time out to chat with dot.LA about his decision to move out west, what he's looking forward to in the city, and his plans for Cameo.
What is Cameo? 🤔www.youtube.com
This interview has been edited for clarity and brevity.

Why did you decide to move to L.A.?
When the pandemic set in and shelter-in-place orders started, one panic moment I had was not being able to travel. Last year I took over 150 flights, and, like, 60 red-eye flights from L.A. to Chicago. I was living in Chicago but really I was living on airplanes. In a world where you can't travel, I felt I could be most impactful in this period in L.A., and now I'll be here indefinitely.
L.A. is the best place for me to be for Cameo right now. I've been focused on being the tech company to work for in Chicago and I think that's mission accomplished in many ways. Now my objective is to make Cameo that place in L.A. I think it's so simpatico with the king industry of the economy here, which is entertainment.
The Hollywood Reporter put out a list with the 15 people disrupting Hollywood and I think I was the only one on the list who wasn't living here. If you can be disrupting Hollywood without even being in L.A., imagine how much we could get done if I were living here.
You've been able to raise a lot of money really fast. To what do you attribute your success?
It's a couple things. Number one, in the very early days, being in Chicago was pretty helpful to us. If we'd started in L.A., I think there are so many vested interests in the entertainment world that might've snuffed us out early. But there was huge demand for a hot consumer social company that dealt with entertainment and celebrities. It's very classically an L.A. business, and some early investors even told us we would never be able to build this in Chicago – that it has to be in L.A. or New York. But I think it actually helped us get started.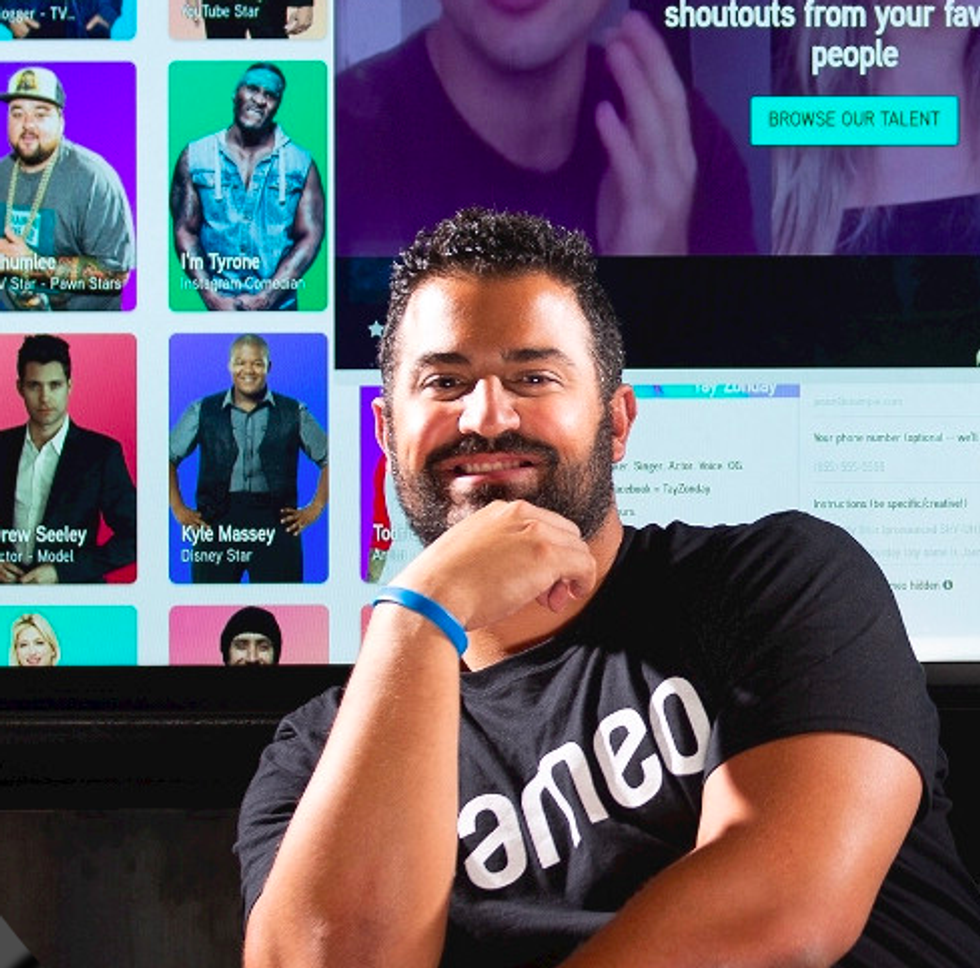 Cameo CEO Steven Galanis
The other thing is that our product creates magical moments. It's so visceral, how happy you make the person. On the talent side, our value proposition is that you're getting paid to become more famous. It's similar to back in the day when you'd go to a concert and buy the merch and you'd become a living, breathing billboard for that person. Cameo is in many ways the 2020 version of that. I think the other thing that's happened is our product NPS (net promoter score) is over 80 – one of the highest in the whole world. Users become such fans and that started the consumer-side network effects, which turned early- and late-stage investors into big customers of ours. When you have investors using your product and telling stories about it, that's a good sign.
What are your plans for growth?
We've been really fortunate that the pandemic has been really accretive to our business. One thing I said to the New York Times a couple weeks ago was that at their core, all celebrities are gig economy workers. They get paid per concert, per game, per show. So in a world where all productions have stopped for the indefinite future, we are excited to be able to provide talent with a meaningful revenue stream that helps them to get paid to become more popular.
The business grew by about 1000% from the week pre-COVID to a peak around Mother's Day. We tend to do well when Hallmark does well; it's seasonal. So we're thinking about how to take these tailwinds from COVID, shelter-in-place, and social distancing, where people want to send love remotely. Part of that is to stay innovative, so we recently launched Cameo Live, which is basically Zoom chatting with celebrities.
And the other lasting thing is how do we take all these people using the service and lock them into the ecosystem and create a more sticky experience that's based on engagement, not just on revenue. We think there's a lot of cool innovation on our product roadmap coming in the next few years and I think that'll be a good story to watch.
What are your hiring plans?
During the pandemic we've decided to move to a fully distributed team but we'll have legacy centers of gravity in Chicago and L.A., especially as we expand our presence with me here.
Cameo became profitable in April, which is a rarity for tech companies, and we were profitable by a substantial amount in May, which means we haven't burned cash since February. We're profitable and we have a majority of the Series B funding left so we're extremely well funded. We could go raise more capital but we're much more focused on building a killer team. Everyone on product and all our designers are in L.A. Historically our talent team had been in Chicago but we're looking to hire more people in L.A. for our talent team, which is basically working with or recruiting celebrities. We're also looking to add talented marketers and I think most of our hiring will be in L.A. despite the fact that we're distributed. Even within L.A. you usually need multiple offices so we think being distributed will be great and this house and our sublet in Venice will be great assets as we continue to grow.
On a personal level, what excites you most about being in Los Angeles?
Well, the weather's a lot better here than in Chicago, especially in the winter. I'm from Chicago. I went to Duke then moved right back, so I spent 10 years establishing myself there. It's not to say that my work there is finished for the rest of my life, but it's an exciting challenge for me personally to make new friends and establish myself in a place I've been coming to for a long time but never called home.
Devon surfs every morning so I've spent a lot of time in Venice, but I'm not a surfer; I don't really go to the beach. To me that L.A. wasn't my cup of tea. So I've been enjoying my time in the Hills. And I think downtown has a lot going on. There's a lot of cool stuff emerging there and I'm looking forward to exploring that more.
Plus my girlfriend's really excited about all the hikes we can go on. I've never hiked before – you live in downtown Chicago, you don't go hiking.
Oh, and plus I'm excited about the best tacos in the world.
---
Sam Blake primarily covers media and entertainment for dot.LA. Find him on Twitter @hisamblake and email him at samblake@dot.LA

Sam Blake
Sam primarily covers entertainment and media for dot.LA. Previously he was Marjorie Deane Fellow at The Economist, where he wrote for the business and finance sections of the print edition. He has also worked at the XPRIZE Foundation, U.S. Government Accountability Office, KCRW, and MLB Advanced Media (now Disney Streaming Services). He holds an MBA from UCLA Anderson, an MPP from UCLA Luskin and a BA in History from University of Michigan. Email him at samblake@dot.LA and find him on Twitter @hisamblake
https://twitter.com/hisamblake
samblake@dot.la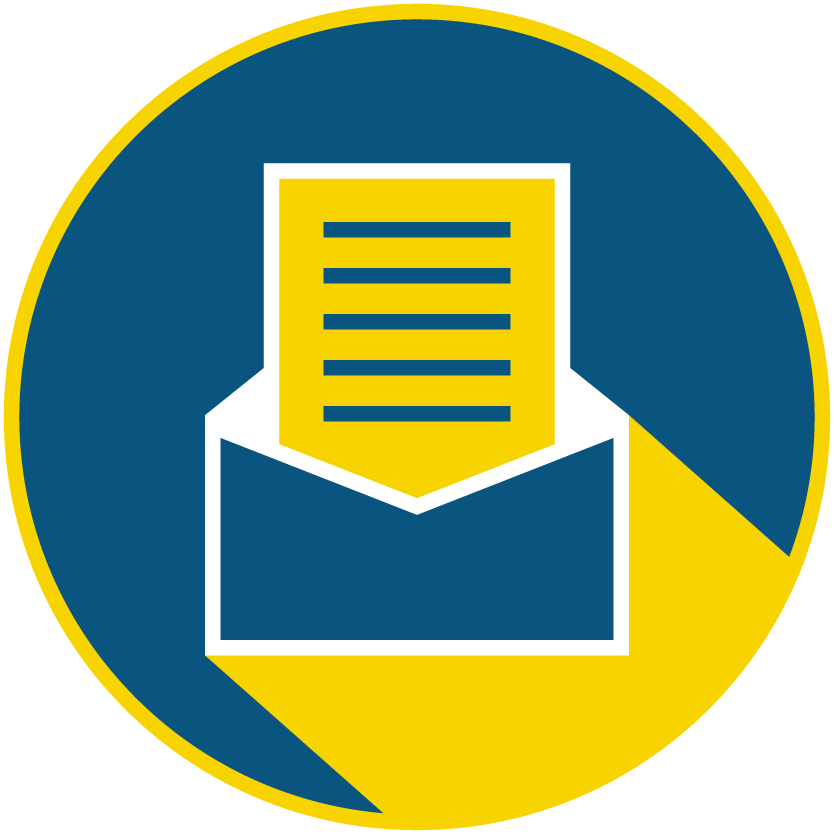 Subscribe to our newsletter to catch every headline.
Samson Amore
Samson Amore is a reporter for dot.LA. He holds a degree in journalism from Emerson College. Send tips or pitches to samsonamore@dot.la and find him on Twitter @Samsonamore.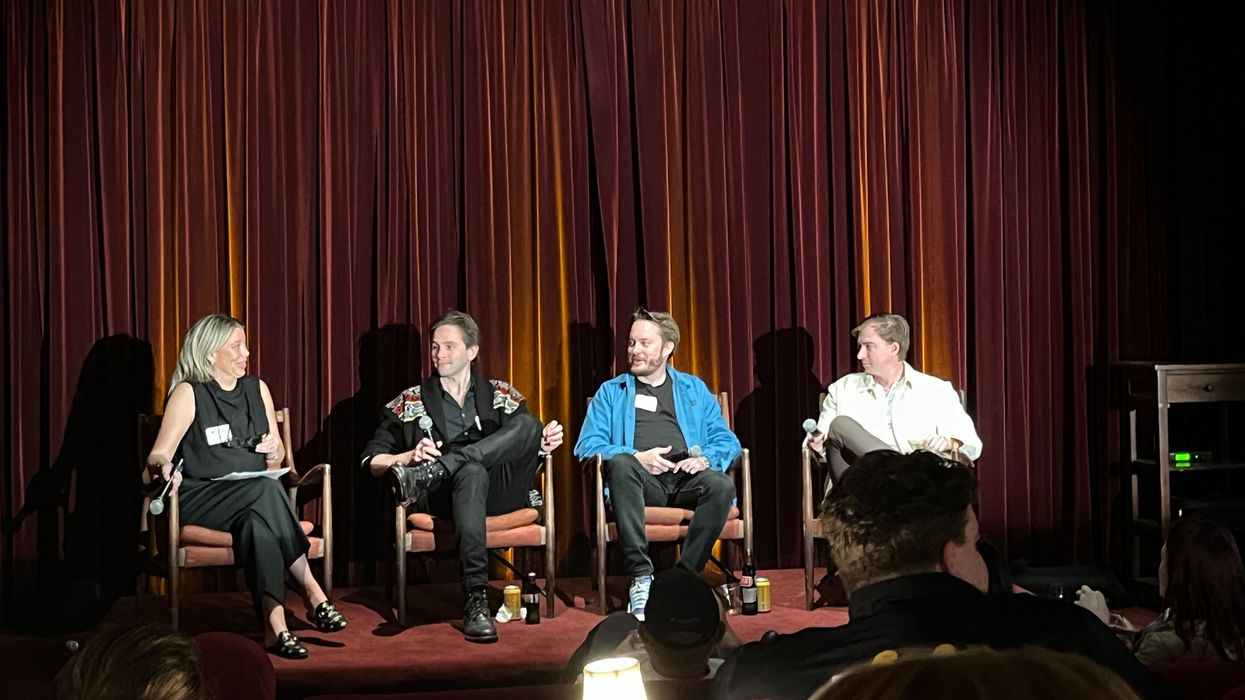 Samson Amore
A recent article in The New York Times highlighted two major esports leagues that recently divested from their teams: Madison Square Garden sold its team CounterLogic Gaming to NRG in April, while Team SoloMid sold its League of Legends Championship Series team in late May.
Arguing that the industry still has potential for growth, several gaming executives at a LA Tech Week panel said that instead of an "esports winter," the industry was experiencing a period of "normalization." The panel at SoHo House in West Hollywood featured Brian Anderson, CEO of Culver City-based esports outfit FlyQuest Sport, Gene Chorba, head of developer relations at Roku and Felix LaHaye, founder of United Esports.
"I'm actually very skeptical of the claim of an esports winter," Anderson said. "I think that what I'm seeing in the market right now, ultimately, is just a lot of venture capital firms that deployed capital into the eSports space that are not generating the returns that they were looking for, and have now done the press junket and are labeling it an esports winter."
"In reality," Anderson said, "esports, in my view, is alive and well."
Anderson said there were a lot of "unrealistic expectations" around esports since it became popular in 2016, and the current decline was a sign that the market was correcting itself. "This is a necessary pain point that any nascent industry is going to go through as it matures and develops, and I think that in, let's say, 24 months, 36 months, esports will be in a much better financially sustainable place," he said.
"I think we're having a little bit of a normalization," Chorba said. "We saw the entire economy was being shot to the moon, with nothing behind it… we were seeing valuations of companies, public and private, that just didn't make sense for what they were building."
Other tech industries have experienced a similar "normalization" in recent years. Cryptocurrencies, NFTs and big tech have all seen a downturn in recent months after being flooded with VC interest for many years.
According to the panelists, the existing viewer base for esports was a clear sign that the industry still had potential for growth. "There's still a ton of attention on professional video games. There's still so much grassroots fan support," Anderson said. "As long as organizations and developers are able to figure out how to actually monetize that fan base, I think esports is still alive and well and here to stay for a long time."
According to Insider Intelligence in 2022, there were 532 million esports viewers globally, with nearly 30 million viewers in the U.S.; this is expected to increase to 34.8 million by 2026.
Chorba explained that the reduction in ad spend and brand deals in esports shouldn't worry investors because these crucial revenue streams have slowed down for other industries as well. "Ad-supported is hemorrhaging money and really just trying to wait out what's really a bad economy right now," he said. As more people stop paying for cable, Chorba said, eyeballs will move onto streaming sites like YouTube or Twitch to watch gaming content.
LaHaye and Chorba said that one of the reasons for the decline in esports investments could be that executives and VCs are running esports companies like tech or SaaS companies. "As a matter of fact, they are not tech companies. They are ad-supported entertainment products," LaHaye said.
By taking their companies to IPOs too early, certain esports companies ruined their chances in the market, LaHaye added. "There's also a downswing that's done by a rush to [go] public," he said. "There are some fairly poor business models in esports that are going through a rougher time."
"[Game publishing] is a hit-making business," LaHaye said. "I think there tends to be confusion between what is a fundamental issue for the esports industry itself and some business models within the esports industry being bad business."
Samson Amore
Samson Amore is a reporter for dot.LA. He holds a degree in journalism from Emerson College. Send tips or pitches to samsonamore@dot.la and find him on Twitter @Samsonamore.
https://twitter.com/samsonamore
samsonamore@dot.la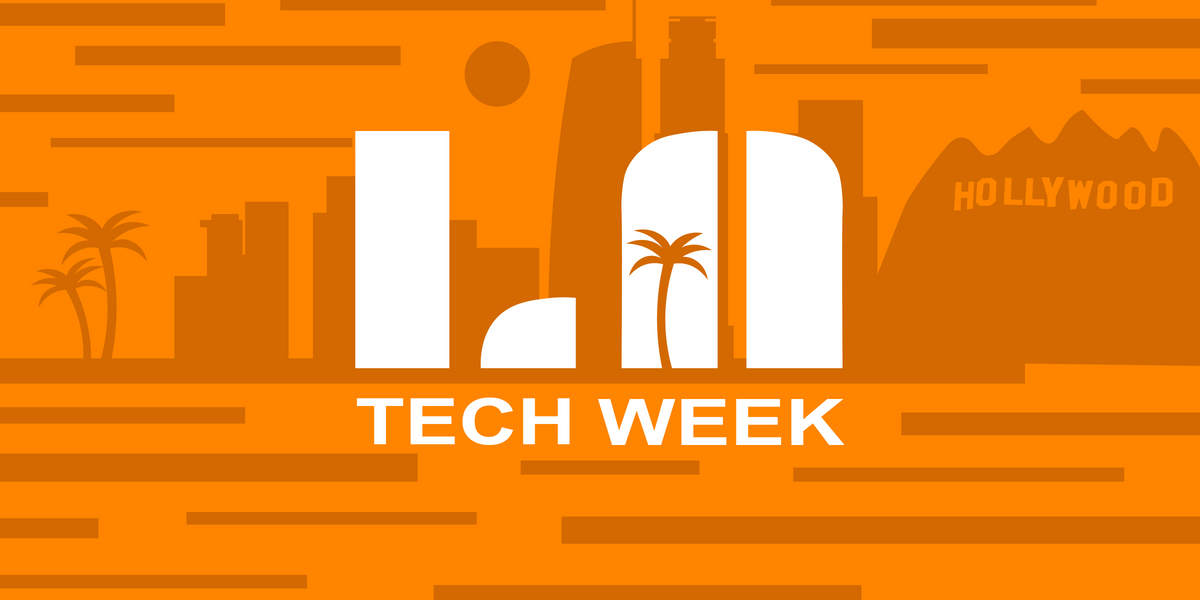 Evan Xie
L.A. Tech Week has brought venture capitalists, founders and entrepreneurs from around the world to the California coast. With so many tech nerds in one place, it's easy to laugh, joke and reminisce about the future of tech in SoCal.
Here's what people are saying about day four of L.A. Tech Week on social:
Decerry Donato
Decerry Donato is a reporter at dot.LA. Prior to that, she was an editorial fellow at the company. Decerry received her bachelor's degree in literary journalism from the University of California, Irvine. She continues to write stories to inform the community about issues or events that take place in the L.A. area. On the weekends, she can be found hiking in the Angeles National forest or sifting through racks at your local thrift store.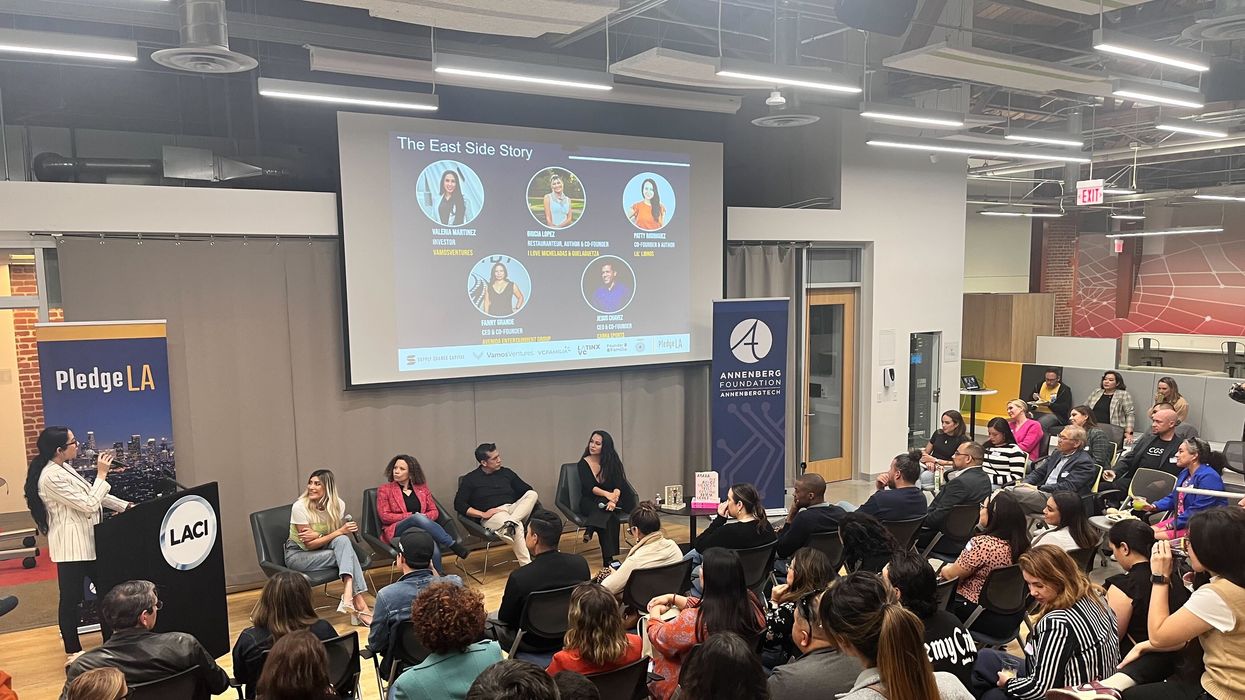 Decerry Donato
As one of the most diverse cities in the world, Los Angeles is home to almost 5 million people who identify as Hispanic or Latino/a. Yet, many feel they still lack representation in the city's tech space.
"I can safely say that last year's LA tech week hosted all of the events on the west side, and very few were focused on telling Latino and Latina entrepreneurial stories," said Valeria Martinez, investor at VamosVentures. "We wanted to change that this year."
The event, titled "The East Side Story –– Latino/a Founders and Funders in LA," was held at Los Angeles Cleantech Incubator (LACI) in the vibrant Arts District with participation from VamosVentures, LatinxVC, VCFamilia, Supply Change Capital, and LEEAF.
The event was centered around stories about the Latino/a community told by its members. "Storytelling is the most powerful tool we have as human beings," said restauranteur Bricia Lopez. "We are all here because of the stories that were told to us and the stories that were read to us."
Lopez's father migrated to Guadalajara, Mexico because he heard a story about a better life on the other side of the border. While he didn't have the opportunity to see that "better life," Lopez wants to share his story with the world in the hopes of inspiring others to share their stories.
"I think for many generations, we were the gatekeepers holding us back from telling our own stories," Lopez said. "But we are now empowered to share our stories and when we talk about wanting to hear stories from us, it's because we want a mirror into the possibility of who we can become. To me that was how powerful a story is."
With over 400 RSVPs and a packed house that ranged from founders and investors to vendors and aspiring entrepreneurs, the event brought light to a community hungry for stories they can connect and relate to.
Fanny Grande, CEO of Avenida Entertainment Group, said that on-screen stories about the Latino community are very limited. This lack of representation inspired her to start her production company that aims to empower independent creators.
"The advances of technology, social media and the new generation being very vocal about how they want to be represented gives me hope that things are going to change," Grande said.
One way Avenida Entertainment Group champions its creators is by providing tech solutions to help fund and produce projects. At the event, Grande announced that her production company plans to launch an English-language streaming service for Latinos to provide visibility to these projects.
"A lot of our clients are so happy that not only did they get their projects made, they're going to be seen by the community who funded the project," she said.
Patty Rodriguez, co-founder of publishing company Lil' Libros, aims to give representation to the Latino/a community by publishing bilingual children's books.
Rodriguez said that entrepreneurship was never a part of her vocabulary while growing up. She also had no experience in publishing before she started her business, but she believed that "we belong on these platforms." For her, the greatest moments are opening the doors for Latino/a authors and seeing copies of their books at major bookstores.
"It's so beautiful to see your dreams come true and you're working every morning to see them," she said. "It's wonderful to see them at Target, Barnes & Nobles across the country."
Decerry Donato
Decerry Donato is a reporter at dot.LA. Prior to that, she was an editorial fellow at the company. Decerry received her bachelor's degree in literary journalism from the University of California, Irvine. She continues to write stories to inform the community about issues or events that take place in the L.A. area. On the weekends, she can be found hiking in the Angeles National forest or sifting through racks at your local thrift store.