creator economy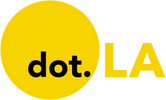 Get in the KNOW
on LA Startups & Tech
X
creator economy
Provided by Ajib
When Jamel Ajib was 13, he got hooked on YouTube videos of people backflipping on trampolines. The clips inspired the Clovis, Calif., native to try the tricks himself—and even though it took a while to land his first flip, he's stuck with the hobby over the last five years.
Now 18, Ajib is the one performing flips, pranks and other stunts on YouTube, racking up more than 826,000 subscribers on the most popular of his multiple channels. And according to new data from Santa Monica-based Famous Birthdays, Ajib—who also goes by Juju—saw his popularity surge during the month of April.
"It's just nice to have this cool opportunity," Ajib told dot.LA of his career in the creator economy. "Definitely super thankful for that."
Famous Birthdays, which launched a decade ago as a sort of Wikipedia-for-internet personalities, ranks online influencers based on activity on its platform, which it says is visited by tens of millions of users monthly. Using that data, Famous Birthdays identified Ajib as one of 10 YouTube stars who jumped highest in its rankings last month; his ranking rose from no. 7,726 on April 1 to no. 2,467 as of May 6.
The rankings—largely driven by search queries on Famous Birthdays' website—are an indicator of fan engagement and a real-time measure of popularity and culture, Famous Birthday founder Evan Britton previously told dot.LA. The company sells its data insights to social media platforms, talent agencies and brands looking for clues about influencers on the rise.
Ajib started making videos in 2018 on a backyard trampoline with his little brother, Nidal. The videos have since grown into more elaborate productions, with Ajib taking his flip "challenges" to eye-grabbing locations like massive trampolines and indoor sky-diving machines. He edits clips and writes scripts himself—often plotting to have his 11-year-brother beat him in a challenge to keep audiences guessing.
"We can get a lot of retention in the audience because it's really cool when me and my little brother challenge each other," Ajib said. "If I won everything, it's not cool. No one is going to like it. No one is going to watch…But when they see a little kid [win] they're like: 'Oh, shoot. This is crazy.'"
When asked why interest in his videos is on the rise, Ajib guessed it might be because he records his flip clips in public locations. He said many kids recognize him at trampoline parks and ask for photos, with word of mouth spreading and others looking him up online.
Ajib, who just moved to the Dallas area, is now making flip videos full time and generating revenue from YouTube ads. But like other creators, he's exploring new ways to make money. He recently bought property in Texas and wants to build a gym where people can do their own flips and work out. Eventually, he'd like to sell merchandise, too.
Here are 10 YouTube stars that had breakout months in April, according to Famous Birthdays (list sorted by highest jump in ranking):
From Your Site Articles
Related Articles Around the Web
Creator economy startup Jellysmack has acquired AMA Digital, a Chicago-based YouTube analytics company, for an undisclosed amount.
Jellysmack said Tuesday that it will use AMA's data analytics to boost its creator program, which helps roughly 500 content creators grow their audiences and revenues. The company, which has more than 120 employees in Los Angeles and partners with over 80 L.A.-based creators, uses A.I. technology, proprietary data and video editing tools to optimize and launch videos on YouTube, TikTok, Snapchat and other platforms.
"We believe Jellysmack offers the best tech stack available in the creator economy, and the acquisition of AMA will further strengthen our core product to better serve our creator partners," Michael Philippe, Jellysmack's co-founder and co-CEO, said in a statement.
Founded in 2019 by Mateo Price, Chicago-based AMA claims to use proprietary data and technology to help YouTubers increase their revenue and viewership. The company says it has generated millions of dollars in incremental revenue for its creators—including popular YouTubers Jesser, Ali Abdaal and Dylan Lemay, among others—who collectively have 60 million subscribers. As part of the deal, Price will join Jellysmack as director of YouTube development.
In addition to enhancing its creator program, Jellysmack said AMA's platform will help with its catalog licensing business, as well. In January, the company announced it would spend $500 million to license the monetization rights to YouTube creators' back catalogs. The business of YouTube catalogs as lucrative assets has quickly gained ground, with L.A.-based Spotter also offering upfront payments to license YouTubers' libraries.
Founded in 2016, New York-based Jellysmack's most recent funding round, announced in May 2021, was led by Japanese investment giant SoftBank. While the startup did not disclose the size of the investment, PitchBook data indicates that Jellysmack raised $950 million at a $3 billion valuation. (A company spokesperson would only disclose the startup's valuation as over $1 billion.) Jellysmack claims its managed content generates 10 billion global monthly video views and reaches 125 million unique U.S. users. Its roster of creators includes YouTubers like MrBeast, PewDiePie and Karina Garcia.
The AMA deal is Jellysmack's second-ever acquisition, following the November purchase of A.I. video editing technology company Kamua.
From Your Site Articles
Related Articles Around the Web
Image courtesy of Superjoi
Fintech startup Superjoi, which lets fans fund creators' content projects, has raised $2.5 million in pre-seed funding.
Superjoi raised the funding from fintech-focused investors including Ascension Ventures, QED Investors, Systema VC, Tomahawk and Modern Venture Partners. The round also included participation from senior leadership at e-commerce platform Shopify, fintech firm Revolut and Los Angeles-based live-in accelerator Launch House.
Based in West Hollywood, Superjoi's platform allows creators to run Kickstarter-like campaigns to raise capital for projects, while giving fans the chance to suggest ideas for new content. Creators can also reward fans who chip in by giving them event tickets, merchandise or a personal video call. Later this year, Superjoi plans to help fans reap financial rewards, too—such as a share of advertising revenues generated from projects that they backed.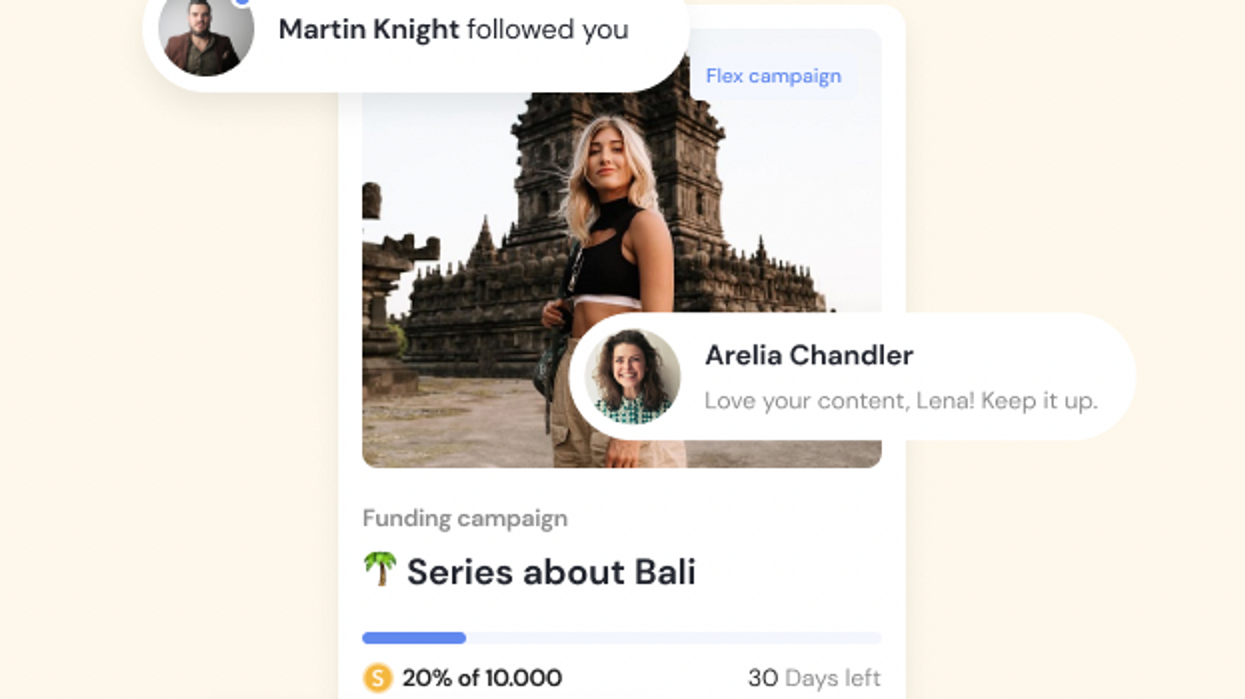 A screenshot from Superjoi's platform.
Major online platforms like Facebook and YouTube have increasingly monetized the relationship between creators and fans, targeting users with ads and sharing some of the revenues with creators. But Superjoi's founders contend that fans have been completely cut out of the equation despite driving creators' successes. In September, the startup began building a platform that would give fans a share of the financial upside, co-founder and CEO Chris Knight told dot.LA.
"Superjoi, as we position it, is liquidity with love," Knight said. "The reason why we call it that is, for somebody who's creative, there's no better funding source for their creativity than the people who love them—and that's their fans."
Knight learned a lot about what he calls "superfans" after helping to build Fantom, a fan-focused smartwatch launched with England's Manchester City Football Club. The Premier League team consults its fans on decisions relating to its stadium and sponsorships, he noted. "I see huge opportunities in the future for creators to actually have a deeper engagement with their audience and actually mobilize their audience to a new level," Knight said.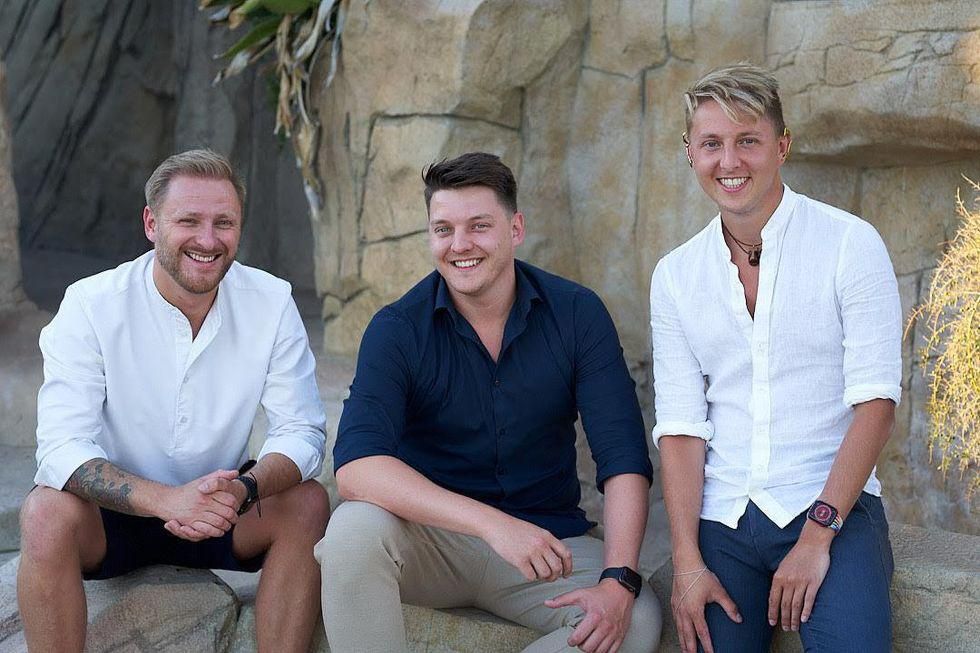 From left: Superjoi co-founders Chris Knight, Piotr Wolanski and Soren Creutzburg Courtesy of Superjoi
Fans will initially fund projects on Superjoi by buying "supercoins," an in-platform currency that is worth $1 each. While supercoins are not technically crypto tokens at this stage, the startup envisions letting fans invest in creators, earn a financial return and receive ownership in their content based on tokenization. Superjoi collects a 10% cut of a creator's fundraising goal.
The platform plans to launch in mid-May with about 25 U.S.-based creators with larger audiences, and will onboard more creators on a waitlisted basis, Knight said. A full public launch is expected later this summer.
Superjoi, which has 14 employees, plans to use the new funds on growing its team, acquiring creators and marketing the platform.
From Your Site Articles
Related Articles Around the Web