agtech
agtech
Even after last month's record-breaking storm, scientists are skeptical California will be lifted out of its drought any time soon. Lake Oroville, for example, is still 16% below its historic average, and the state's long-term forecast still features drier-than-usual conditions.
With 45% of the state still in exceptional drought, the solution to California's water crisis may lie in emerging technology that could help to better reuse and conserve water.
Here are six of the most promising new water conservation technologies for residents and agriculture.
California farmland uses three to four times more water than its residents. Much of this water comes from aquifers, and before 2014 farmers could take as much water as they wanted from these natural underground basins. Over time this free-for-all approach caused the underground water table to sink, and led to depleted aquifers. The state imposed restrictions, but found it difficult to enforce usage.
Recently, a team of researchers at California Polytechnic University realized regulators could use images from NASA satellites to estimate the amount of water being used on crops, and use that information to figure out if farmers were exceeding the allowed amount. The Sacramento-based remote sensing company Land IQ refined the technique by combining satellite imagery with stations on the ground to collect data and monitor usage.
The IoT (internet of things)—physical objects equipped with sensors or software that connect and exchange data over the internet—has bestowed digital intelligence onto ordinary devices like lightbulbs and thermostats. Now IoT technology is playing an important role in water conservation. In addition to connecting systems in the water supply chain, IoT technology can also help consumers save water. Swedish company Sensative's Strips Drip product, for example, addresses the problem of broken and leaky pipes that can go undetected for days. When placed in hard-to-reach places, like under a sink or a washing machine, the strip can alert the user of leaks, freezing pipes, or extreme temperatures.
Cloud seeding, the practice of adding chemicals like silver iodide to clouds to induce rain or snow, has been around for decades. Eight states in the western U.S. are currently using cloud seeding, but the approach comes with drawbacks, namely that the chemicals added to the clouds fall on people, crops, and drinking water. In response, the United Arab Emirates—a country that also struggles with punishing heat and little rainfall—is trying a new technology: They're using drones to zap clouds with electrical charges. This causes smaller water droplets to combine into larger droplets, which triggers rainfall—without chemicals. Cloud seeding can potentially increase rainfall by 35%, which would go a long way toward alleviating drought and water scarcity.
Not all important innovations are complex—sometimes the answer to a problem is a beautifully simple solution. The former chairman of Israel's water authority, Uri Shani, realized one way to alleviate water scarcity is through drip irrigation. Drip irrigation, which delivers water directly to the plant's roots, is the most efficient watering system for growing crops. The problem with existing drip irrigation, however, is the cost required to power the pumps that push water through hundreds of feet of pipe.
Shani came up with a solution that plays off existing drip irrigation technology. He realized he could add a new kind of emitter that offers less resistance to water pressure and use gravity to power the water through the pipes. His N-Drip Gravity Micro Irrigation System lets farmers take advantage of the efficiency and water conservation provided by micro-drip irrigation without the cost of electric or diesel-fueled pumps.
Hydroponic growing—when the roots of plants are in water, not soil—cuts water usage by about 80%. The water is recirculated, and there's no runoff or evaporation, so it's a great option for low-water agriculture.
Vertical hydroponic farms take the hydroponic concept inside. Along with the water conservation benefits of hydroponic farming, indoor vertical crops save space and require almost no chemicals. They are also less likely to be contaminated with salmonella and E. coli. However, most indoor farms are powered by artificial light, which uses energy.
U.K.-based Shockingly Fresh have solved that problem by creating an indoor vertical hydroponic farm that uses only natural light to grow and heat the crops. Their first commercial site in Offenham, England can produce four times the typical yield of a traditional farm while using much less energy and water. The three-acre farm is already producing lettuce and bok choy for supermarkets, and the company is planning a 32-acre farm in Scotland, between Glasgow and Edinburgh.
The Carlsbad Desalination Plant in San Diego County provides 50 million gallons of drinking water to 400,000 San Diego County residents every day. While the Carlsbad plant uses a solar-powered generation system and energy efficient motors, many desalination plants use fossil fuels or nuclear energy—which partly explains environmentalists' hesitation around the tech.
Resolute Marine Energy, a Boston-based startup, has developed a way to turn saltwater into drinking water by using the power of ocean waves. The company developed a technology called Wave2O that can completely power a desalination plant with a Wave Energy Converter attached to the bottom of the sea. The converter moves back and forth with the waves and generates enough power to send the seawater onshore and power a reverse osmosis unit. Their current system can provide water to about 40,000 people a day. The company plans to bring the technology to Cape Verde, an archipelago in the Atlantic Ocean off the west coast of Africa, that currently gets
85% of its water
from diesel-powered desalination systems.
Better Brand CEO and founder Aimee Yang wants to make it safe for carb and calorie-obsessed foodies to eat bagels.
The Los Angeles startup is focused on modified enzyme technology, which helps the brand increase shelf life stability, enhance flavor and texture of the bagel. Better Brand plans on using its proprietary processes to create other products in the future.
The company announced Thursday it raised $2.5 million three months after launching. Alexis Ohanian's Seven Seven Six led this round, but other key investors include Soma Capital, VERSO Capital, Cruise founder Kyle Vogt and actor Patrick Schwarzenegger.
Bagels alone are a $1.7 billion market in the U.S. Over 200 million Americans consumed bagels in 2020, according to a recent report from industry analyst IBISWorld.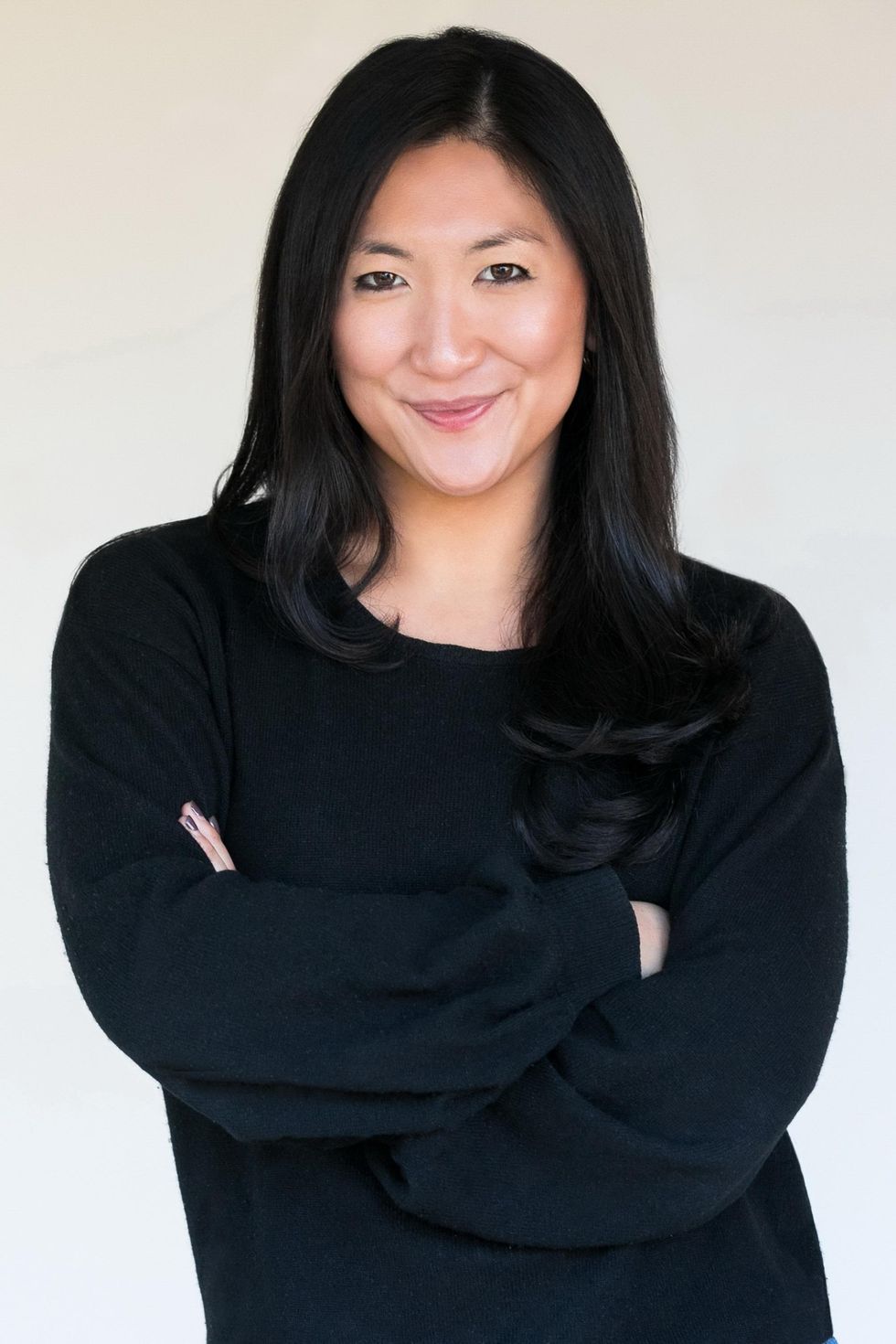 BetterBrand only has one product (and one flavor) available for purchase, the BetterBagel, which can only be purchased online in packs of four, eight or twelve. Yang said the bagel contains 24g of protein and that its carb content is equivalent to two banana slices.
"The texture and the process is so special and it speaks to so much to innovation that you don't feel the need to put seeds on it or mask the flavor of the taste," Yang said.
She added that the packaging is made from post consumer recycled (PCR) materials and designed to be sustainable.
Yang said she launched Better Brand in Los Angeles, where "there is a huge focus on health."
"We'll get DM's from people saying, this has really changed my life," Yang said. "I never used to be able to eat bagels because I'm diabetic and now I can."
Traditional bagels are made from refined white flour, which can increase the glucose blood levels of people who suffer from diabetes.
Yang said the funds will help accelerate the growth of the team, increase product development, prepare for a large-scale retail distribution, and acquire a second location in the east coast.

The Wharton grad is proud of how organic the growth of the company has been and it's largely due to the excitement consumers have about the product and their mission.
Correction: An earlier version of this post misconstrued the amount of protein contained in BetterBrand's bagels.
Santa Monica-based Future Acres makes a single robot—a 4-wheeled autonomous carrier aptly named "Carry"— that aims to help farm workers picking grapes in the dangerously hot fields of California.

Until now, the company has had a few partnerships with small-scale farms, but this week the agriculture robotics company struck a deal with seed developer Sun World International that could take their robot to fruit carriers around the world.
Sun World licenses their patented plant genetics to 2,000 different growers farming across 55,000 acres in 16 countries. The terms of the agreement weren't disclosed but the deal with Bakersfield-based Sun World effectively provides Future Acres with a distributor to 2,000 growers and a customer for the data the robots are collecting. It also gives them access to Sun World's research and development facilities.
"This is massive for us, in terms of what it means for the growth of our company," said Future Acres CEO Suma Reddy. "We think it's a $144 million commercialization value just with this one partnership."
In some ways, it was only a matter of time before automation that is sweeping other industries arrived on farms. The idea behind Carry is for humans to pick grapes and load them into a "smart wheelbarrow" until the cargo reaches 150lbs. Once that happens, the wheelbarrow pings the Carry bot to drive out to its location; from there the goods can be offloaded onto the robot for further transport.
In the background, a third piece of tech, known as the scheduler, is coordinating the movements of the robots and recording information about how many grapes are being picked and where.
Future Acres designed their new robot, Carry, to lug boxes of produce from the fields to the sorting departments.
It might seem simple, but Reddy says a fleet of six Carry robots can increase production efficiency by 30 to 40%.
"Many farmworkers spend 30% of their time and energy transporting crops by wheelbarrow," she said. "When you have a 30 to 40% efficiency gains, what that means in real terms is more boxes picked. That could be up to $81,000 [per year] if you're using a fleet of six of our Carry systems."
The robots eliminate worker travel time on the field and frees them up to pick more fruit (rather than carrying the fruit around).
This fall, especially in California, a shortage of workers has farm owners worrying that they won't be able to harvest all their grapes. The shortage mirrors nationwide trends: The average age of a farmworker has risen to 42, summers are getting hotter and more brutal to work in, and the agriculture industry is failing to attract young people.
Nobody, in other words, is advocating for having fewer farmworkers, Reddy says. "The conversation doesn't tend to be around the inefficiency of workers," she said.
In addition to providing some much-needed help around the farm, Futures Acres also wants to sell the quantitative data it collects back to farmers. Reddy envisions a future in which robots are continually monitoring conditions around the farm.
"We can start to capture data on plant health quality. Are there diseases? We can start doing things like environmental sensing. Can we provide information to them that allows them to better manage their resources?" she said.
Data gleaned from the smart wheelbarrow could show where the most crops are being harvested and when, potentially offering a look at which areas of the farm are the most productive.
The eventual goal is to offer the robots and the analytics data together as a sort of "robotics as a service" platform. Exactly how the pricing will work is still being decided. For now, the company is selling each robot for $10,000 to $15,000 or a fleet of six for $70,000 to $75,000.
If all goes well, they may expand into other fruits beyond grapes and even look into a way to autonomously grow and harvest produce as well.