newzoo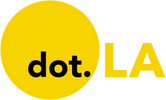 Get in the KNOW  
  on LA Startups & Tech  
X
newzoo
If it seemed like everyone and their mother took up gaming this year, that may be because playing became far more popular as social media transforms the industry.

Nearly all games allow for multiple players to interact inside the game, but this year as the pandemic kept people at home, game worlds further converged with social media. Gamers used livestreaming platforms like Twitch and Discord to connect as they play.
Meanwhile social media companies like Facebook boosted their gaming platforms and Snap supersized its gaming effort with Bitmoji Paint, which it released in December.
Nintendo's "Animal Crossing: New Horizons" was embraced by politicians, with both congresswoman Alexandria Ocasio-Cortez and president-elect Joe Biden creating neighborhoods and encouraging their constituents to come pay them a virtual campaign trail visit.
It all meant a push toward a more social game.
And it was in a year that players spent big on their favorite titles - in November alone, digital games earned $11.5 billion, the highest monthly revenue ever recorded by Nieslen's SuperData.
Global gaming revenue smashed records with sales estimated to reach $174.9 billion by the end of this year, up roughly 20% from last year, NewZoo games analyst Tom Wijman wrote in a recent report. NewZoo predicts that by the end of 2021, roughly 2.8 billion people will be gaming worldwide.
Social media plays a crucial role in how well a game is received, and it hugely influenced which games took off this year. "Among Us" is a two-year-old game, but when streamers started broadcasting matches in early April, it quickly attracted new players.
Similarly, popular game streamers broadcasting Santa Monica-based Activision Blizzard's "Call of Duty: Warzone" game helped the game go viral and jumpstarted adoption of its newest title, "Black Ops Cold War," which was the top-selling console game in November with 5.7 million copies sold.
Adoption of multiplayer games and content is expected to keep rising, prompting startups including Playa Vista-based VENN to capitalize on a market ravenous for group entertainment.
VENN's network of gamer-friendly television is now expanding to smart TVs (it recently struck deals with Roku and Samsung) and existing social networks like YouTube, said Jimmy Wong, producer and co-host of VENN's talk show "The Download."
"Our view of the pandemic is one of someone dousing an already lit flame with lighter fluid," Wong said. "It's a step towards a wider acceptance of video gaming as being one of the most popular things for people to do."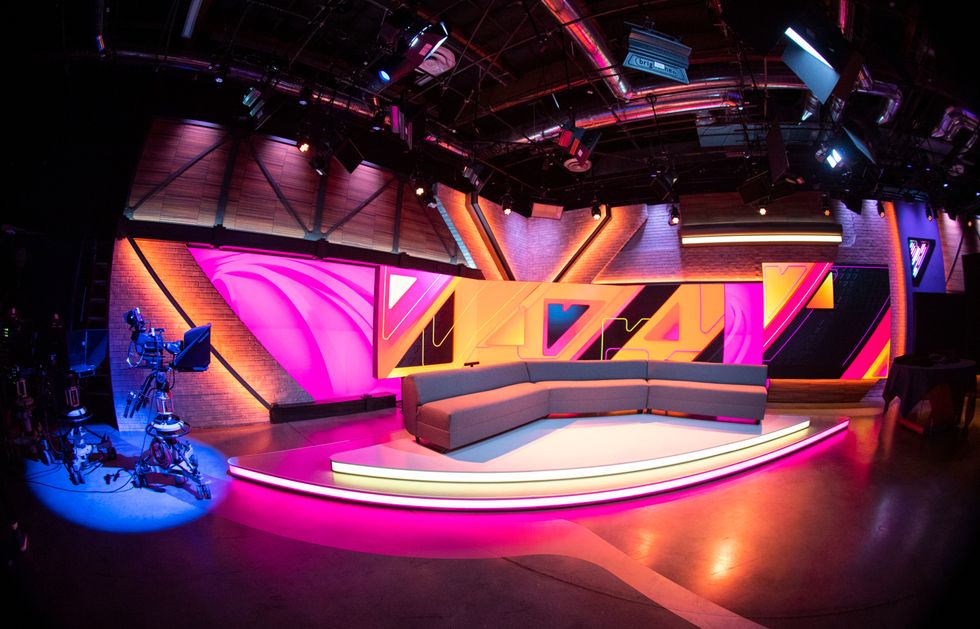 In October roughly 931,000 people engaged with Santa Monica-based Riot Games' "League of Legends" page on Reddit, according to NewZoo's report on the most active gaming communities.

Ocasio-Cortez broke Twitch records streaming "Among Us," in November, when she linked up with several famous streamers for a live broadcast that reached over 400,000 people.
Social media not only expands the reach of a multiplayer game, but also its lifespan -- "League of Legends" is over a decade old, and Activision's "Call of Duty" franchise launched in 2003. "Among Us" came out in 2018, but it made $3.2 million in digital revenue this year and passed half a billion downloads in December.
"There's now so much evergreen video content surrounding these games which has made the lifespan and reach so much greater," said Ryan Horrigan(cq), CEO of West Hollywood-based Artie, a startup that designs multiplayer cloud-based browser games and will launch in 2021. "I do think gaming is becoming the next social network."
Social media and streaming drives players back to games but it's also a lucrative ad opportunity. "The world of gaming is permeating well beyond even the notion of a game," Horrigan noted, and lately includes film and TV adaptations of hit titles.
Scopely, a Culver-City based mobile publisher, both makes and acquires multiplayer games. "Marvel Strike Force," which it bought from Walt Disney Co. in January, is its biggest earner. "We will close the year above $900 million in revenue, nearly double the revenue of 2019," Scopely's head of strategic partnerships Mike DeLaet told dot.LA.
Tim Richards, vice president of publishing at Calabasas-based GreenPark Sports, is designing a virtual space for sports and esports fans to hang out and play that will launch in January. "We designed the idea around this data that 90% of Gen Z classify themselves as gamers," Richards said. He noted that even hardcore sports fans like virtual viewing -- "Even back in (pre-pandemic) days, very few folks went to every sports game."
Analysts agree gaming is now a more essential form of social entertainment than ever before and it will continue to grow in audience next year, as will streaming and virtual events that take place inside live games.
"Multiplayer games would have grown in popularity regardless of COVID-19," said Carter Rogers, principal analyst at SuperData. "This growth is sustainable, and we aren't likely to see any sort of video game 'crash' after most people are vaccinated. People are forming long-term habits as they play online games, many for the first time."
Correction: An earlier version of this piece mis-identified Tim Richards, GreenPark Sports' vice president of publishing.
images.pexels.com
As a math teacher, Julius Woehning can't ignore the numbers.
After climbing to 11th place out of 35,000 competitors in his fantasy sports league this Spring, the twenty-something German knew his chances of placing among the prize-winning top three were still slim. And even now that he's won the $50,000 grand prize, he's keeping his expectations modest for next season–mostly.
"I doubt I will win," Woehning told dot.LA, "but if my friends are playing next season, I definitely think I will beat them."
The league that hosted Woehning's triumph was operated by Esports One, a venture-backed L.A-based startup that is staking its claim on the dynamic esports market by providing fans like Woehning a tech-enabled fantasy sports platform. It currently accommodates just one game, League of Legends, a hit multiplayer battle arena-style competition developed by L.A.'s Riot Games, but the startup plans to expand to another title by the end of this year.
Founder Matt Gunnin told dot.LA that he has over a decade of experience in esports. His recent entrepreneurial ventures have been built around computer vision technology that analyzes on-screen game activity to produce a robust flow of real-time gameplay data and statistics. Gunnin previously partnered with Twitch, a popular platform for watching esports, to provide viewers with analytics as they watched; and he has partnered with Riot Games to help in-game esports announcers spice up their commentary with data.
Recent forecasts for the esports market have proven overly optimistic. As media analyst Matthew Ball wrote in an essay last month, Newzoo, a gaming insights service, predicted in 2017 that esports would generate up to $2 billion by 2020 but has since reduced its forecast to just north of $1 billion. Morgan Stanley had a similar overly bullish view. In April, Newzoo further cut its 2020 forecast, citing setbacks due to cancelled live events from the coronavirus. However, the service raised its expected growth rate, assuming an enduring boost from the increased gameplay occurring amid the pandemic.
Esports One co-founder and Chief Operating Officer Sharon Winter is optimistic about the space, noting increased interest from major agencies in representing gamers, the entry of new brands as advertisers and partners, and the expansion by some classic fantasy sports operators into esports.
The numbers looked good for this past season which Woehning won. According to representatives from Esports One, Europe's professional League of Legends league reported this spring's playoffs saw a 71% growth in total hours watched compared to last spring's, and a 76% increase in peak viewership.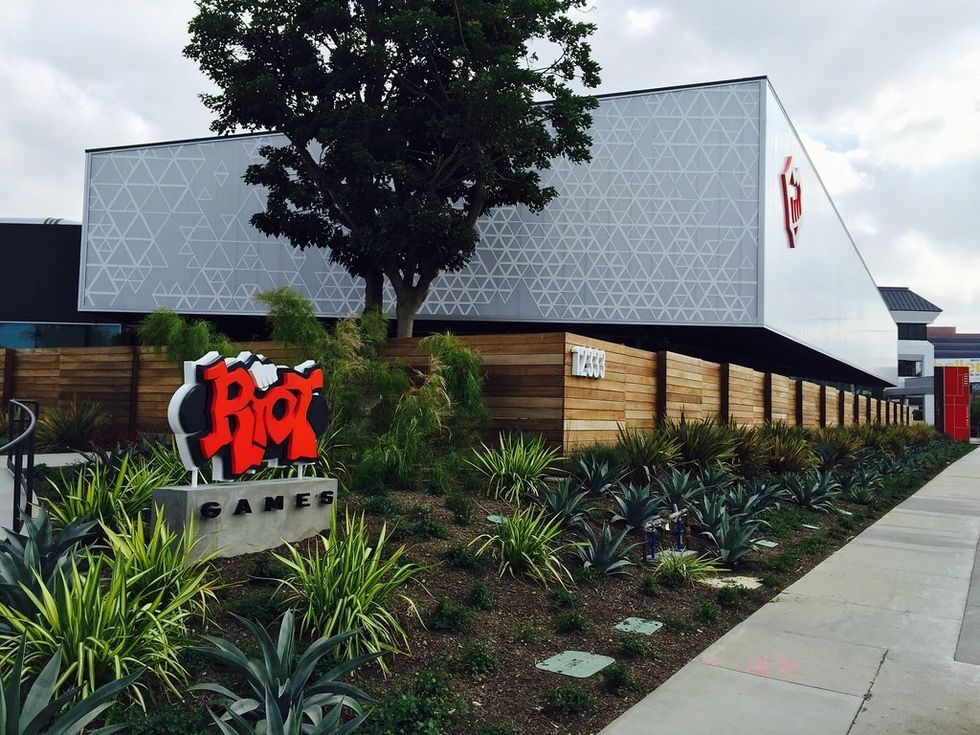 Riot Games Acquires Gaming Studio Hypixel live.staticflickr.com
A sport by any other name...

In some ways, fantasy esports is just like any fantasy sport. Esports One competitors have a weekly budget for bidding on players for each week's games; the real-world players are assigned a dollar-value based on Esports One's data-rich algorithms. As the gamers accumulate stats – kills, assists, achieving objectives, etc. – those are reflected in the fantasy gamers' lineups.
Woehning explained that playing fantasy esports makes watching matches more exciting, especially when his favorite team isn't playing – a sentiment many fantasy football players will recognize (anyone up for Lions-Browns?). Jason Halsey, another Esports One competitor, from England, says that just like in traditional sports, esports are filled with exciting moments, intriguing matchups and upsets.
Esports differs from traditional sports, however, in some crucial ways. As Ball described, a developer like Riot Games owns League of Legends, whereas nobody owns basketball or football. This skews power dynamics away from third-party esports companies and toward the game developers. But Gunnin and Winter emphasize they've built Esports One to work in partnership with game developers, yet without being captive to their centralized power.
Another way that esports differs from regular sports, Gunnin says, is that viewers can more easily see themselves doing what the professionals do. "But if you can't slam dunk, you're out of luck," he explained. As a result, Gunnin said Esports One strives to make its fantasy gameplay more like playing the game itself.
The startup's founders also highlight esports' somewhat "cliquey" nature, and how they accordingly aim to cater their platform toward upholding a sense of camaraderie. Halsey, the British gamer, praised the platform's responsiveness to user input.
Esports One has raised about $4 million to date. In the future the league will remain free to access, according to the company, but it plans to grow its revenue streams into premium subscriptions and event passes. Beyond expanding into another game title, the company also hopes to move beyond Europe and North America into other regions.
Los Angeles seems a good home base from which to do so. Two major studios, Activision Blizzard and Riot Games, are based here. And Kevin Rosenblatt of ESL Gaming, an international esports firm specializing in live events with an office in Burbank, told dot.LA that the region has become a "mecca" for esports, thanks to its history of production expertise, a rich ecosystem of firms and brands, and a talented labor pool.
As Esports One's summer season approaches, Woehning still hasn't decided what he will do with his spring winnings. The math teacher evidently understands compound interest and has plans to save it.
---
Sam Blake covers media and entertainment for dot.LA. Find him on Twitter @hisamblake and email him at samblake@dot.LA

Jam City
It's all about the evil twins — brothers who look like index-fingers with mustaches, gold teeth, and lead maniacal armies battling for world domination.
That's the premise of World War Doh, Jam City's new real-time mobile strategy game that just rolled out to app stores. But, the Culver City-based company has its own strategy to hook in gamers by taking a page from the eSports phenomenon: Hosting a live champions tournament in the spring.

Think Candy Crush or Dragon Quest on steroids by folding in an event designed to hype the game and turn its top players into virtual-world athletes. Analysts call it a smart move considering eSports is expected to grow this year by about $200 million to an estimated $1.1 billion industry, according to research firm Newzoo.
"I think that's something we probably will see more of, and it's something you see a lot more outside of the U.S.," said Jeff Cohen, a video game analyst with Stephens.
He adds that mobile gaming already controls $70 billion — or more than half — of the wider video game industry. eSports is much smaller, with diversification and acquisitions serving as weathervanes for industry observers, pointing toward deeper market consolidation.
Indeed, Jam City's 2018 acquisition of Bogota, Colombia-based mobile game developer Brainz is what led to the creation of World War Doh. The company raised $145 million last year in a financing led by JPMorgan Chase, Bank of America Merrill Lynch, and a syndicate of lenders including Silicon Valley Bank, SunTrust Bank, and CIT Bank. The cash was designated to support acquisitions.
Meanwhile, rival Scopely — another game maker headquarterd in Culver City along with Activision Blizzard — has also been an active dealmaker. Scopely snapped up FoxNext (and hit title Marvel Strike Force) in January. The company hit a $1.7 billion valuation last year, cementing it as a unicorn in the video game space.

This is all part of a dive into mobile gaming, which Cohen says enjoys an older demographic with users verging into their late 20s and early 30s. "It's the biggest and fastest growing piece in gaming," he said. "Barriers to entry to the space are low, but barriers to scale are high."
Big hits are still hard to come by, with some companies struggling to reach users. Activision Blizzard reeled in King Digital, the maker of the famed Candy Crush series, for $5.9 billion. The company has struggled to come up with hits since. Cohen said companies with already mature distribution channels might look to suck up fledgling developers to plug into established networks.
Jam City is steadily growing.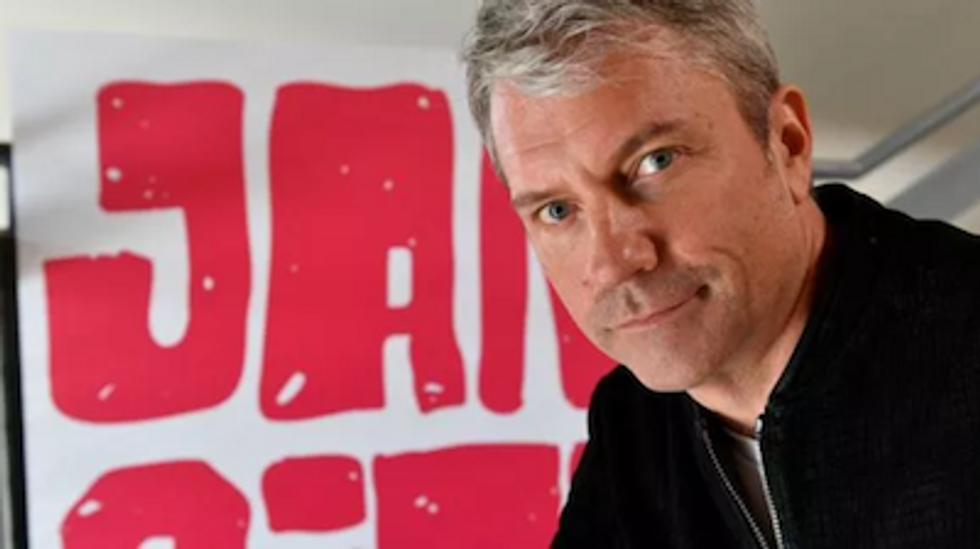 Jam City chief executive Chris DeWolfe
In 2017, chief executive Chris DeWolfe told USA Today the company earned $330 million in sales the previous year. Jam City doesn't share sales figures anymore, but with its recent cash haul from a clutch of investment bankers, Cohen said it could be a buyer.
The company could look acquire new titles and plug new apps into its extensive influencer network. It's large portfolio of already-downloaded games offers an advertisement network able to immediately introduce new products to more thumbs and eyeballs.
Jam City has already shown it can reach users. Its Harry Potter game, licensed from Warner Bros., was the company's fastest title to hit $100 million in sales. Its most downloaded game, Cookie Jam, has $700 million in revenue. The company is hoping to get another hit with World War Doh, an original title the company expects to hit users in the 25 to 35 age-rage, with traction all the way down to junior high.

"Mobile gaming has become ubiquitous, everybody plays games whether it's a causal game or a hard core game," said Alejandro Gonzalez, Jam City's co-general manager.
He said the game is a quarter turn from the developer's other puzzle or storyline centric titles, but follows the same in app-purchase model: "The tone of the game and the irreverence of the commander and everything he does is appealing to a younger audience."
World War Doh borrows elements from vastly more complex real-time strategy games. Like eSports blockbuster Starcraft, users can control individual units, moving them in formations, each piece wielding different strengths and weaknesses like chess pieces on a board.
But it is simplified for mobile devices, allowing its player vs player action in the vacant moments of the day; at bus stops, coffee shop lines or subway rides. There are leader boards, leagues, and (perhaps) even cash prizes. Gonzalez said those details are still being worked out, but the money for winners could hit $25,000.
The company will draw revenue through the classic free to download, in app purchase model. Users can purchase gems and coins to help their commander progress. Players who spend big — 14,000 gems go for $99 — are overwhelmingly likely to climb up the leader boards.
The game also features replays of the head-to-head matches, logging them all for players to revisit or post. Similar videos for games popular in eSports like Starcraft can easily rack up hundreds of thousands of views.
Activision Blizzard's contribution to the shift so far was Call of Duty Mobile, launched last fall. The franchise has a long history of success in console gaming, routinely earning critical and popular acclaim.
Newzoo's forecast anticipates major growth in mobile eSports to come from Southeast Asia, Japan and Latin America. Jam City has already developed routes there keeping a key part of its development team in Bogota.